Homeowners with a private house outside the city with a large garden plot can only be envied. But there is a considerable number of townspeople who live in private houses and have a very small piece of land near their homes. In such a situation, there is an acute issue of arranging a small space in a rational way, for the benefit and benefit of all family members..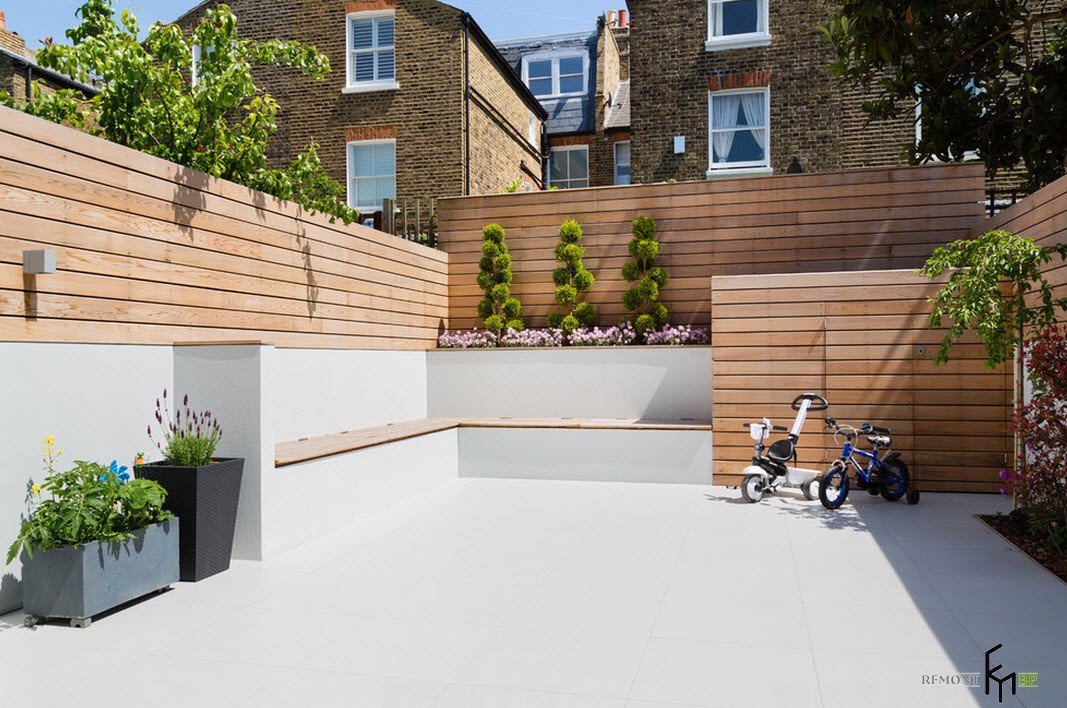 Some homeowners dream of Chinese backyard gardens, some want a cozy outdoor seating area, dining area or barbecue corner, and some would rather have it all. We have collected some interesting ideas for arranging a backyard or a backyard in modern private houses that will help you determine the priorities for organizing space around the house and, possibly, inspire you..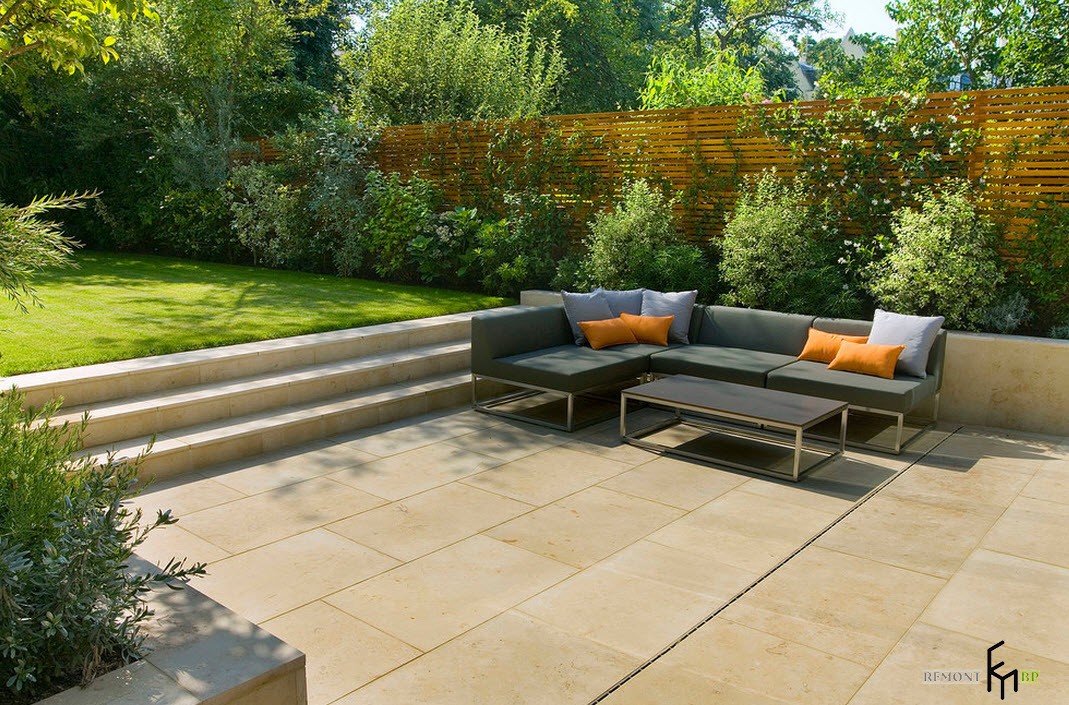 Arrangement of an outdoor dining area
Most homeowners prefer to be able to have lunch or dinner outdoors with the whole family. Even a small backyard space allows for a roomy table complete with chairs. But to create a truly comfortable and pleasant atmosphere, it is important to reflect the connection with nature, especially within the urban courtyard..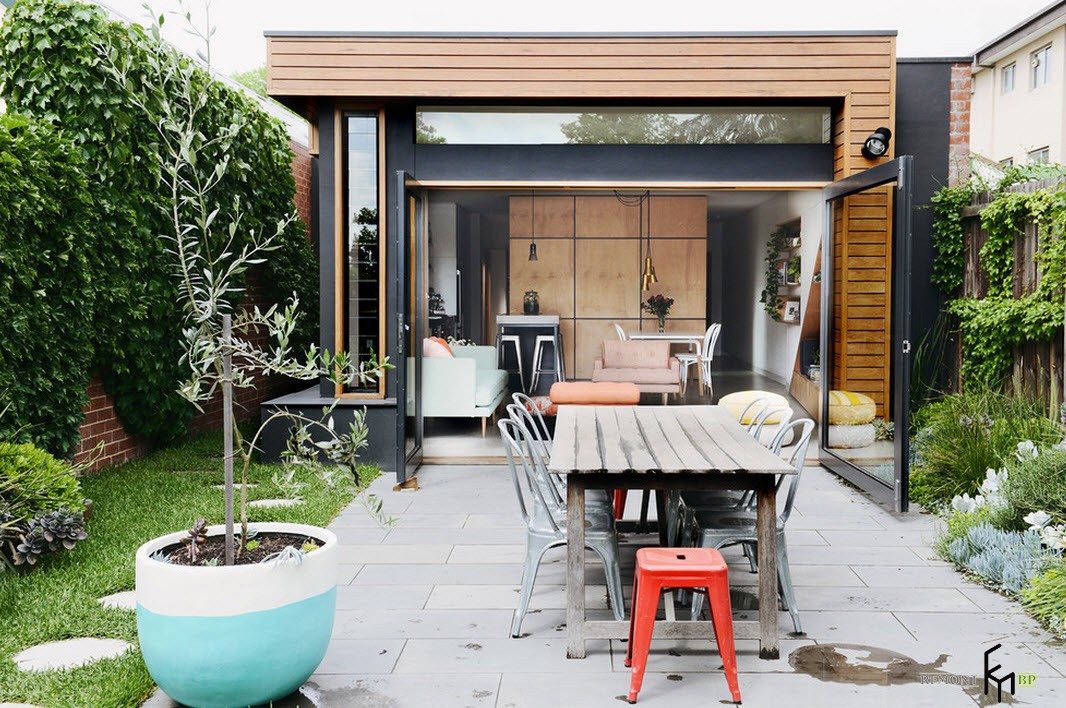 The simplest outdoor furniture and a small piece of land lined with stone tiles become part of a piece of paradise if there is an abundance of greenery of all kinds of plants around you. Climbing plant species will help create the feeling of green walls around the site in a fairly short time. You just need to distribute the plants over the site, depending on their preferences in the amount of moisture and sunlight..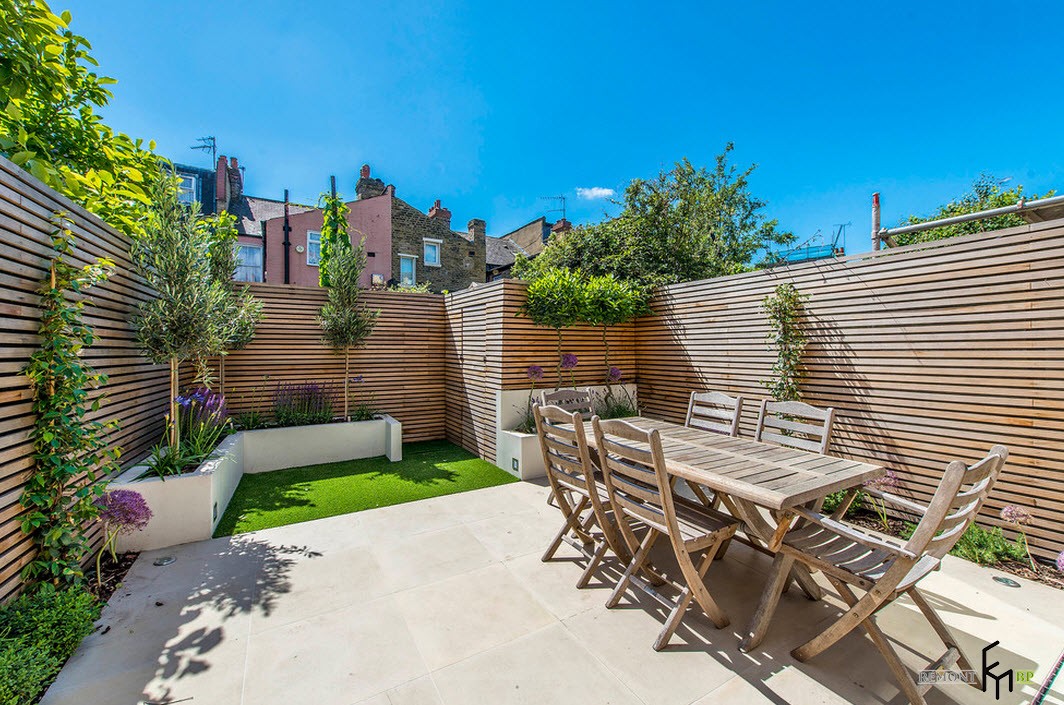 The material, color and texture of outdoor furniture are ideally matched to the wooden fence that encloses the site. There are few plants, but they create a pleasant atmosphere with a variety of greenery and flowers..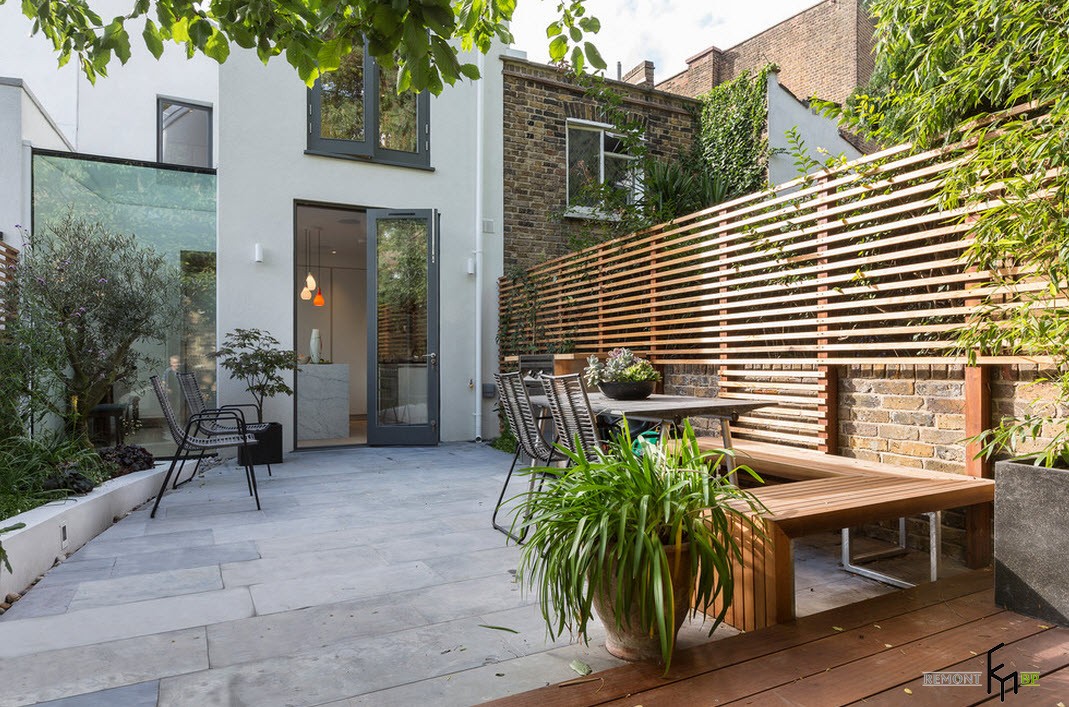 Plants in tubs and small flower beds can refresh any backyard space with a predominance of stone and concrete surfaces.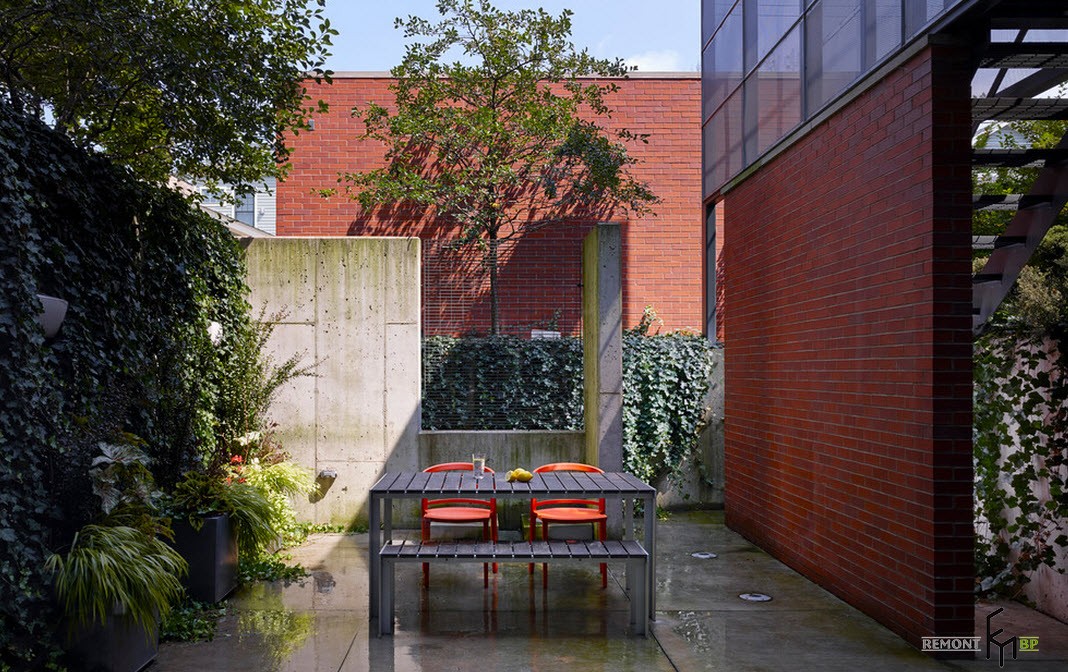 Even such a tiny area behind the house can be turned into a cozy place to relax and eat, thanks to climbing plants and flowers in tubs..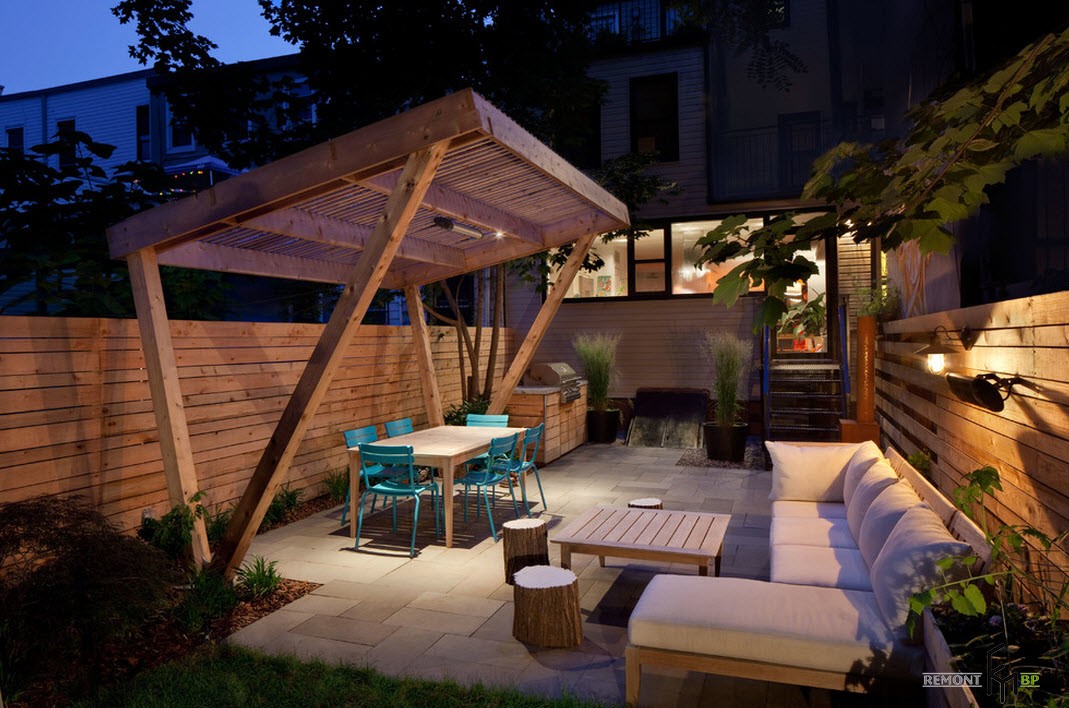 This outdoor dining area is adjacent to a resting place, and the material for the execution of furniture and a fence serves as an excellent bunch of them – wood always creates a feeling of comfort, tranquility and coziness.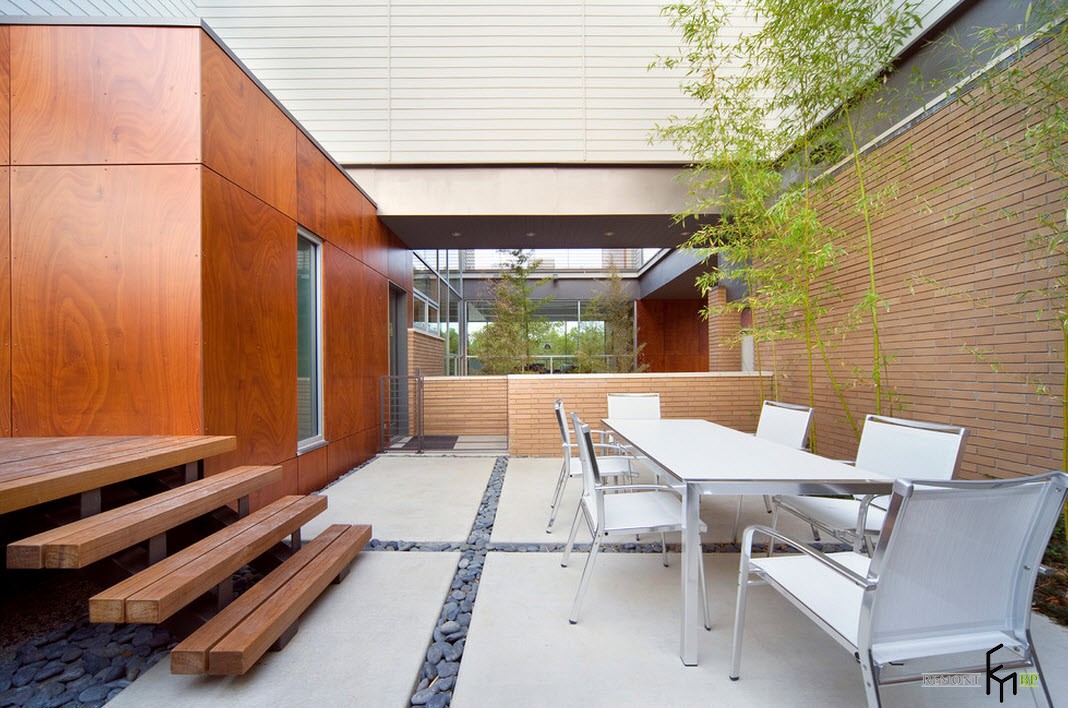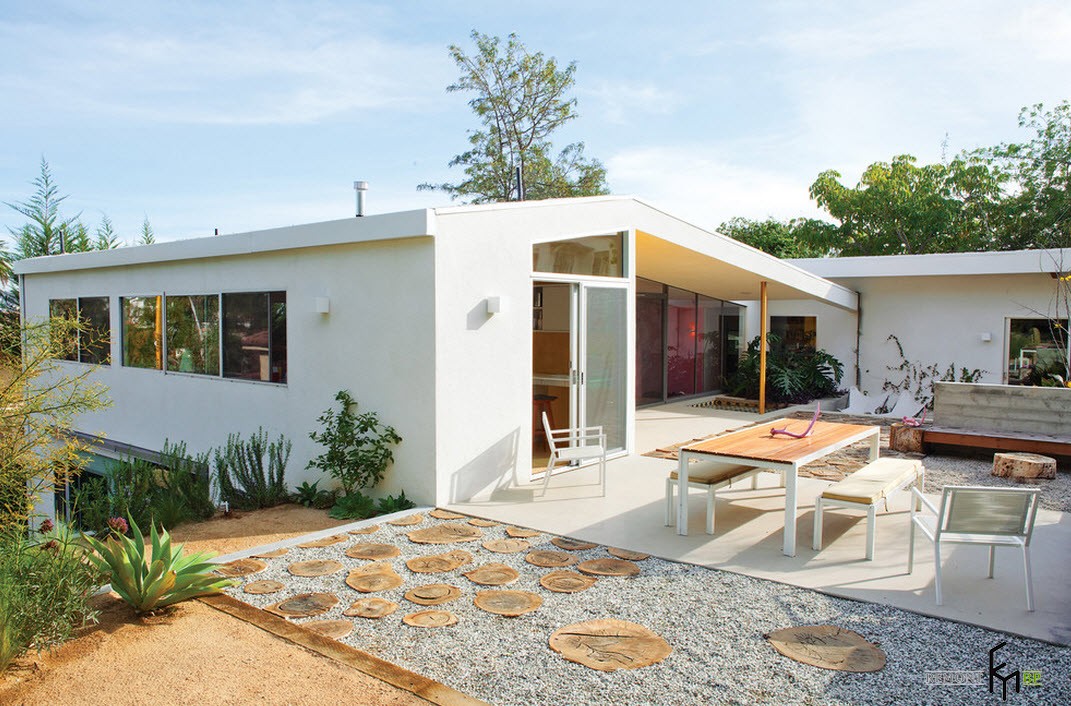 Homeowners often choose stainless steel as their garden furniture material. This is due to its corrosion resistance and ease of maintenance. Plus, the shine of steel looks great against concrete or stone surfaces..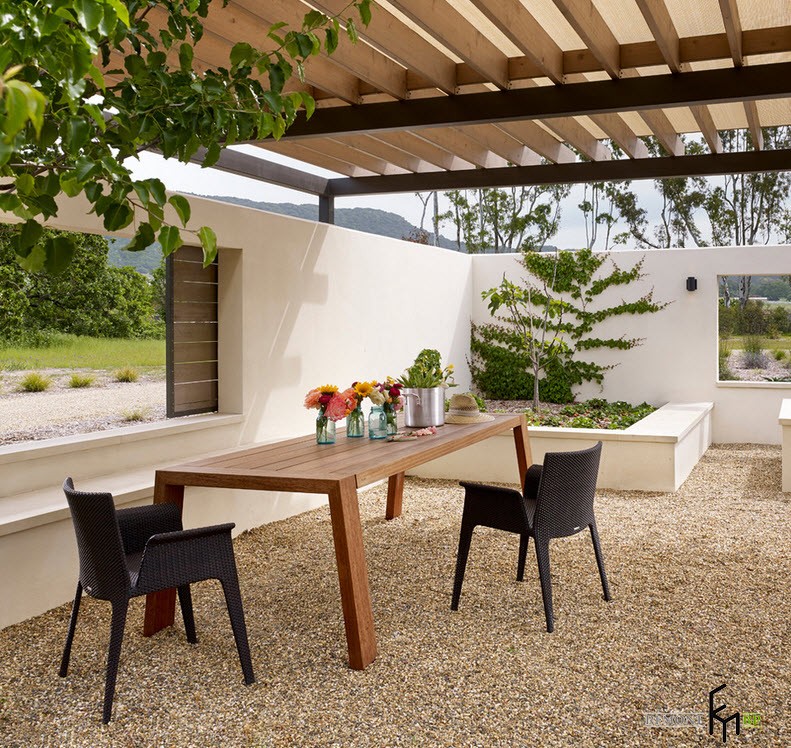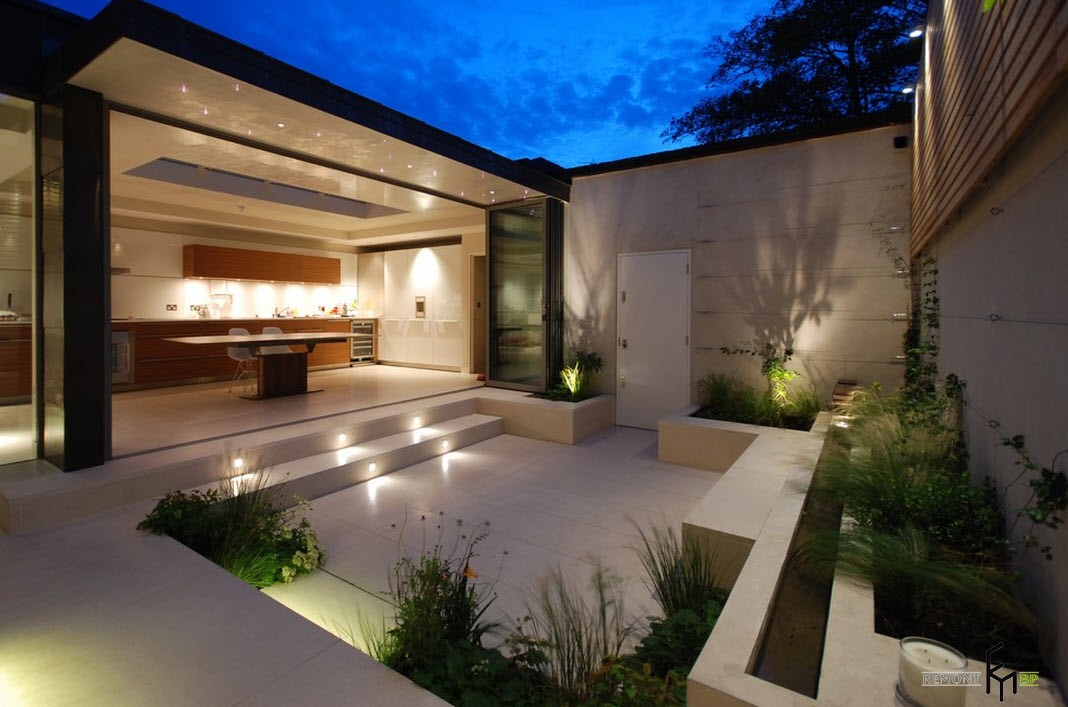 For many tenants, setting up a backyard or backyard is a way to show their love of minimalism..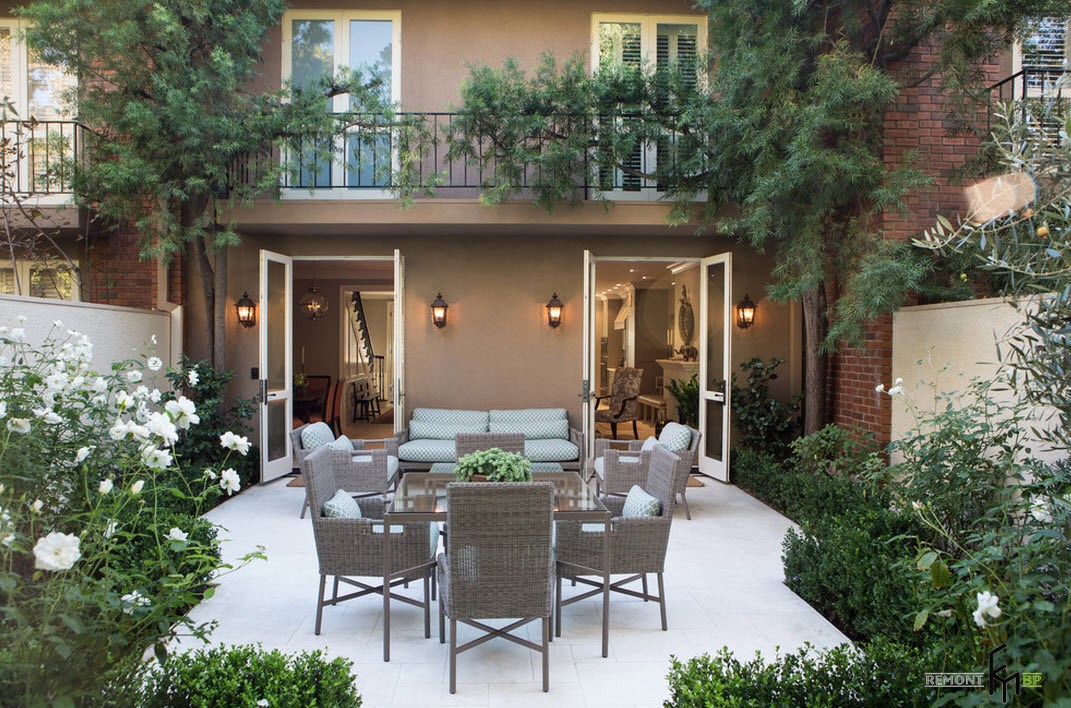 And for some, even a small piece of land behind the house is a symbol of grace and charm. Crafted with wicker furniture with plush cushions and vigorous flowering plants, this luxurious dining and relaxation space leaves an incredibly pleasant experience that no one wants to leave..
Small ponds in the courtyard of a private house
The use of even very small ponds or fountains in the landscape design of the backyard brings an atmosphere of tranquility and relaxation to the noisy city life.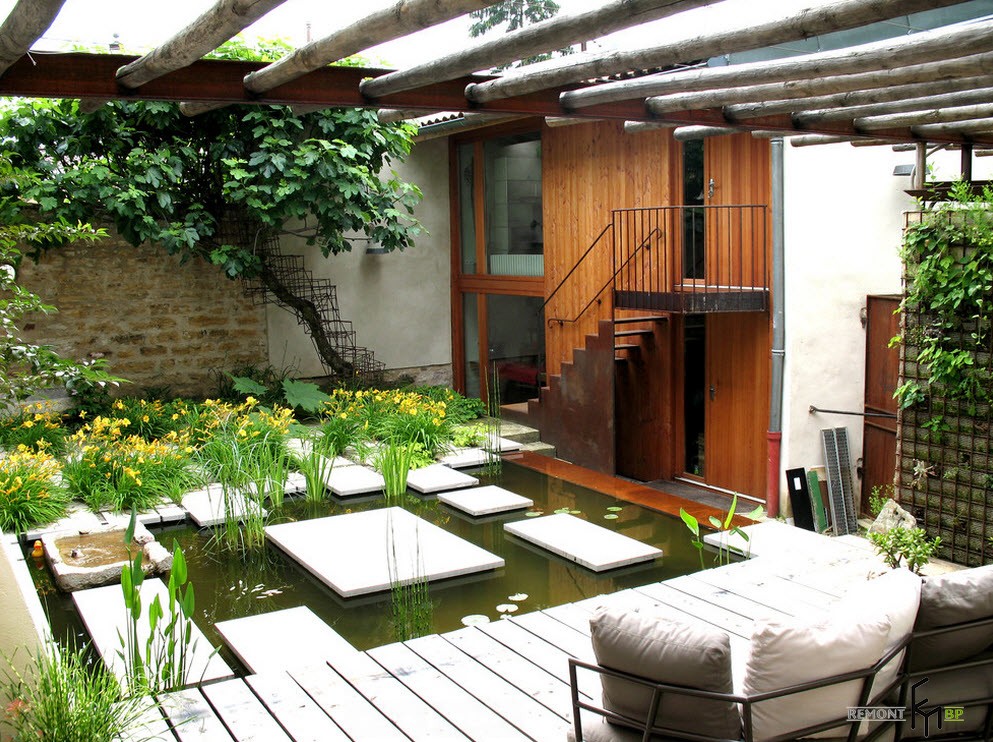 A small Chinese pond with concrete tiles of paths that seem to float on the water surface will be a wonderful decoration for the backyard.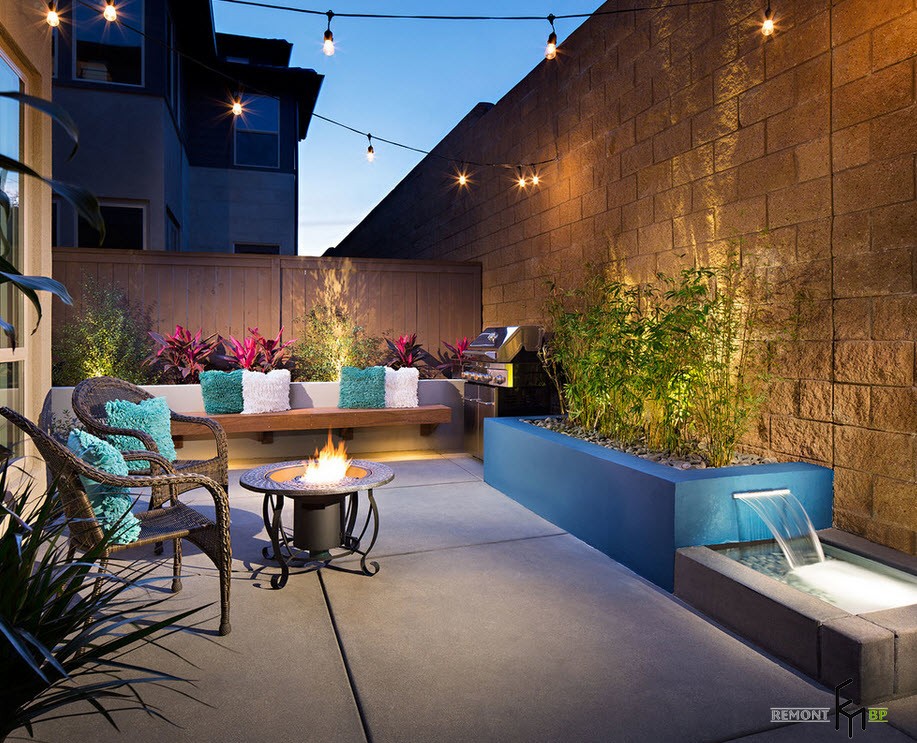 The tank, the water supply to which simulates a small waterfall, fits perfectly into the vibrant atmosphere of this recreation area in the backyard of a city private house. Both wicker outdoor furniture and a wrought-iron fireplace add grace and special charm to the place..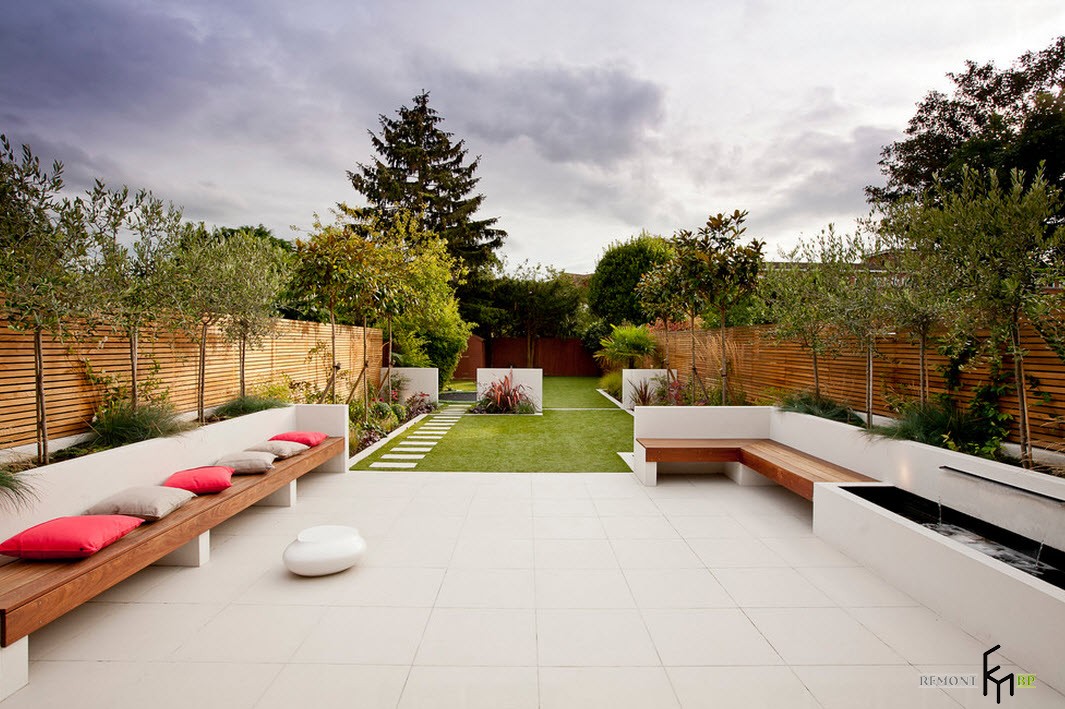 Oriental motifs are felt literally in all elements of this landscape design – in simplicity and brevity, in the clarity of lines and monochrome, in symmetry and geometry, in the presence of water, greenery and bright decorative elements.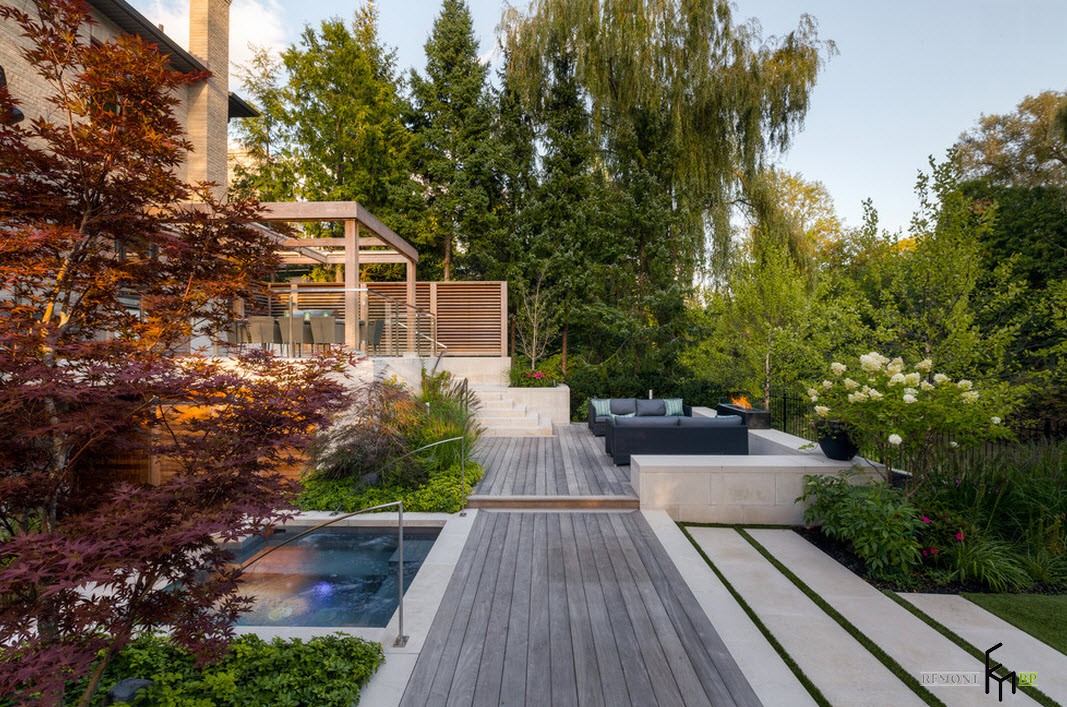 Setting up a backyard barbecue corner
One of the benefits of owning a backyard or small backyard is that it gives homeowners the opportunity to use their cooking skills over an open fire and devour the great outdoors..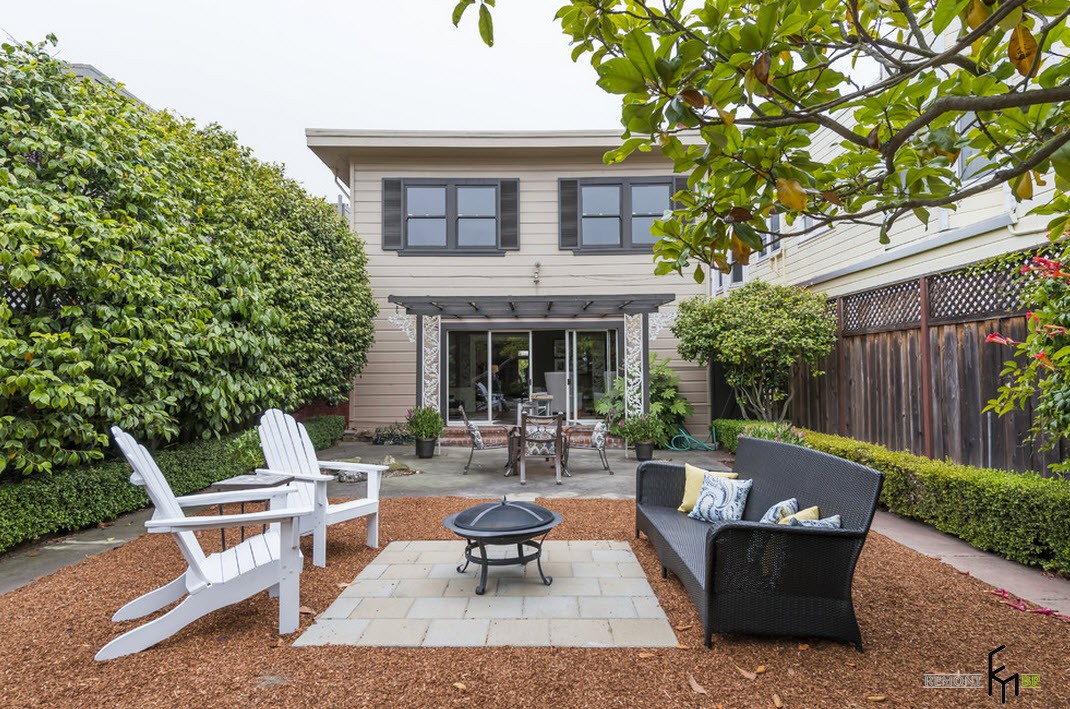 This incredibly harmonious backyard retreat is a great example of how the façade of the main building is reflected in the surroundings..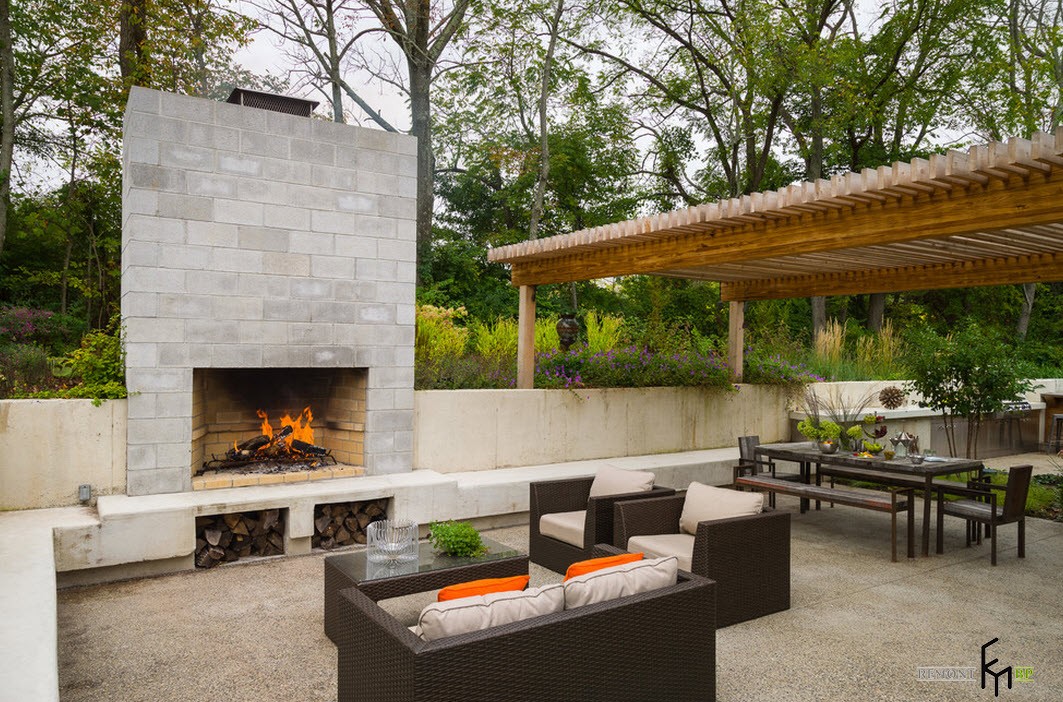 This area has, perhaps, everything you need – a large stone oven, a soft seating area with comfortable chairs and a spacious dining room under a canopy, designed not only for family members, but also for receiving guests.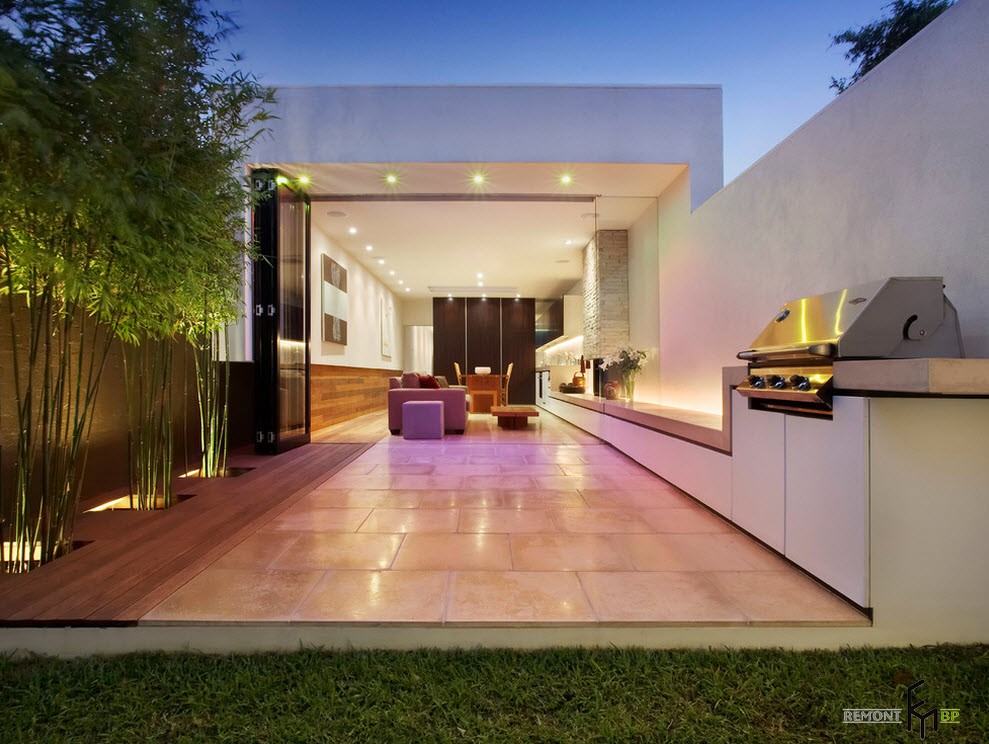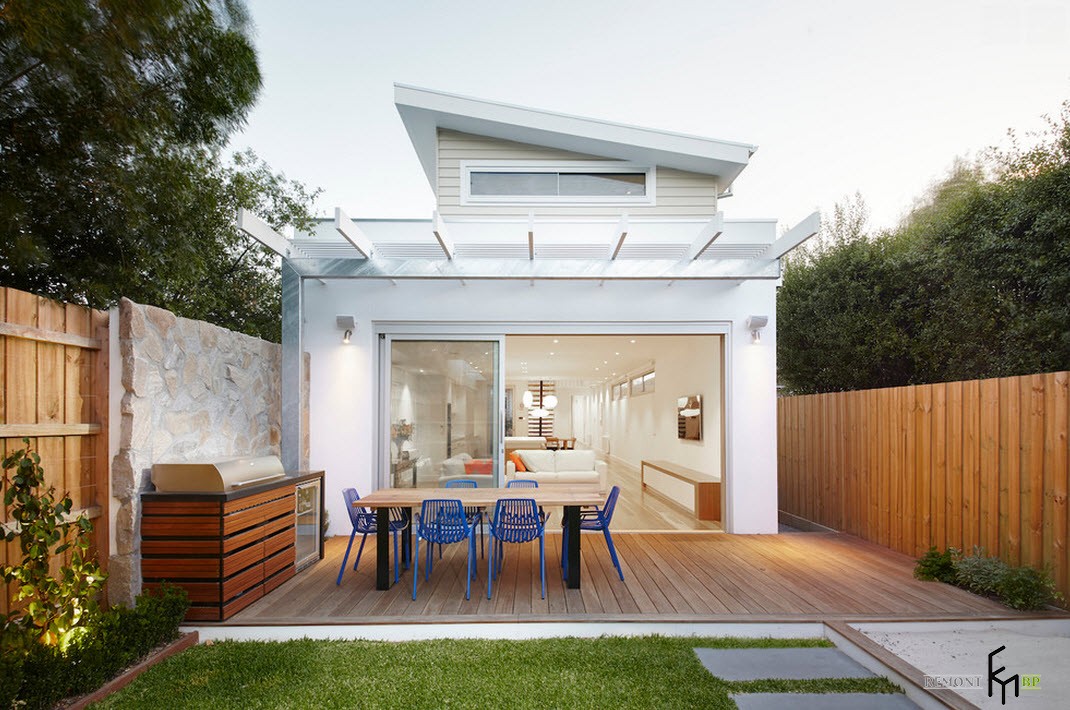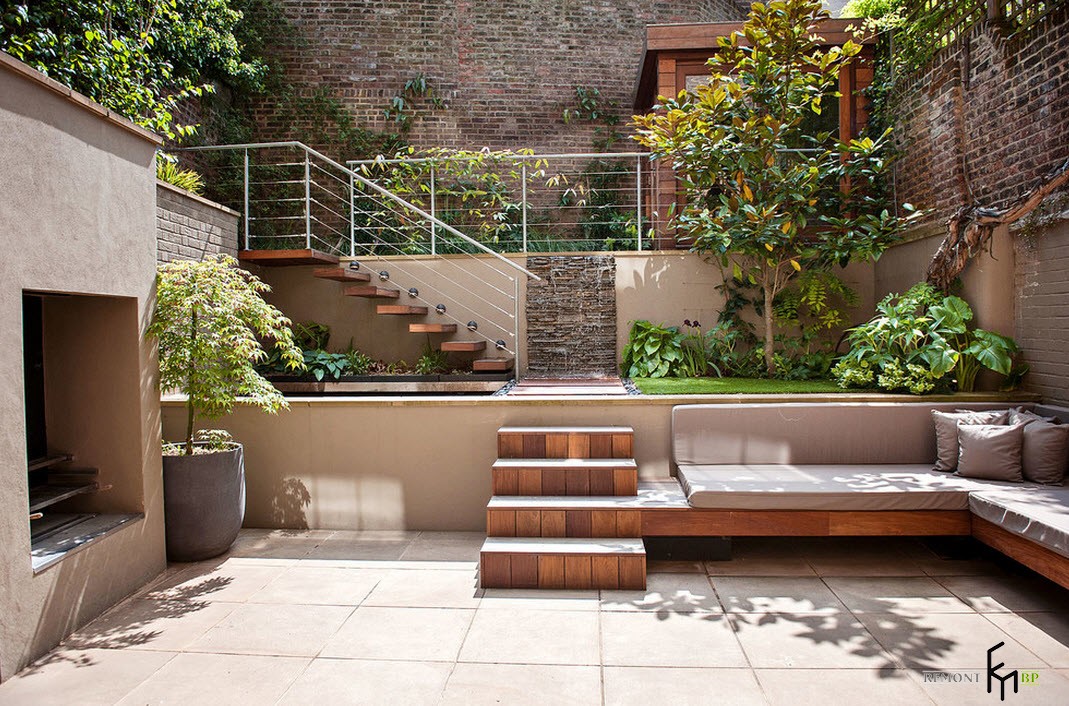 Stone tiles, wood, the perfect lawn and barbecue equipment – the weight is concise, simple yet elegant.
Organization of an outdoor recreation area
It often happens that in a small space in the backyard there is absolutely no room to break a lawn or plant plants in the ground. But this is not a reason to deny yourself the opportunity to relax and unwind in the open air surrounded by greenery. There are many varieties of plants that have enough space in tubs or small bulk beds. They can even be placed in a concrete backyard space.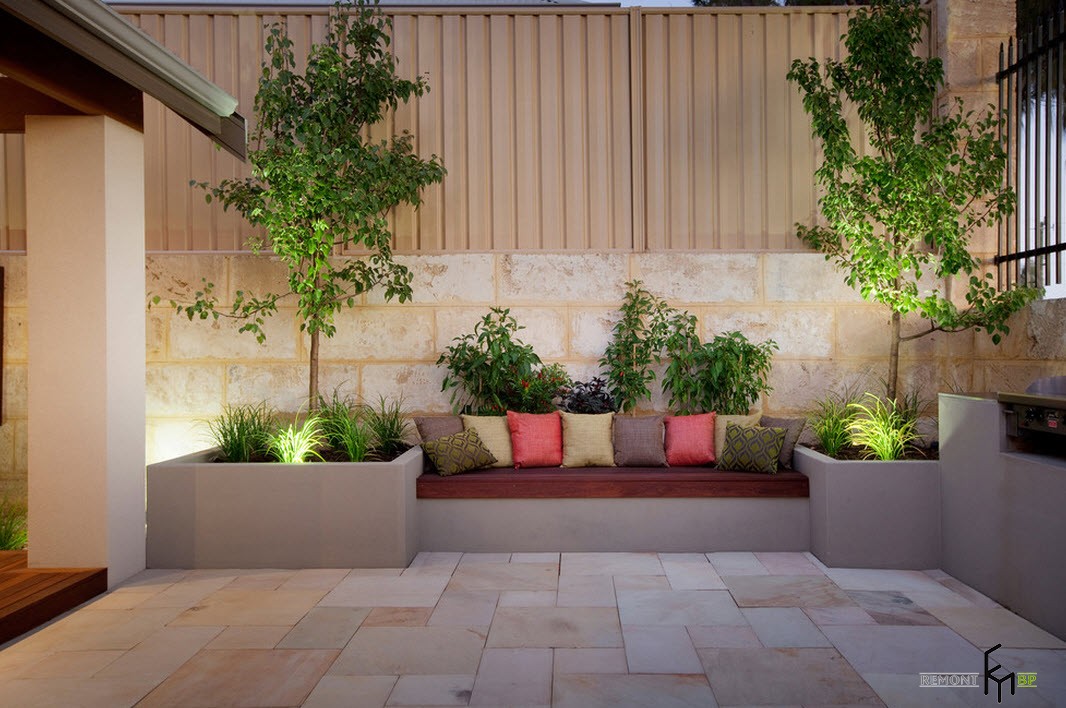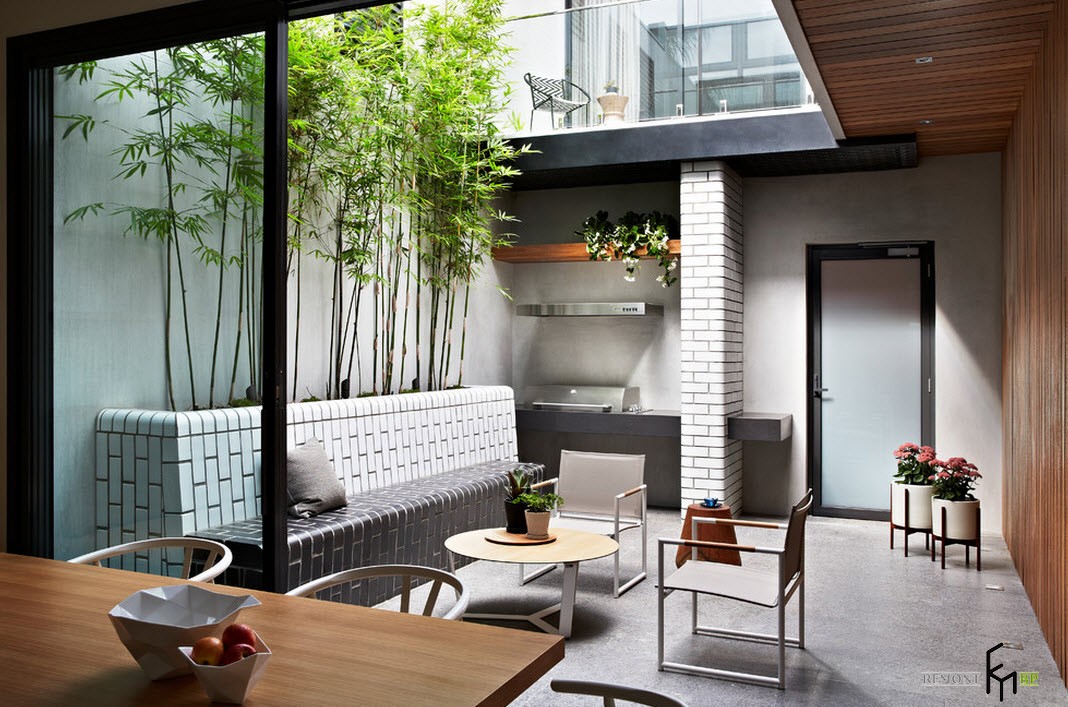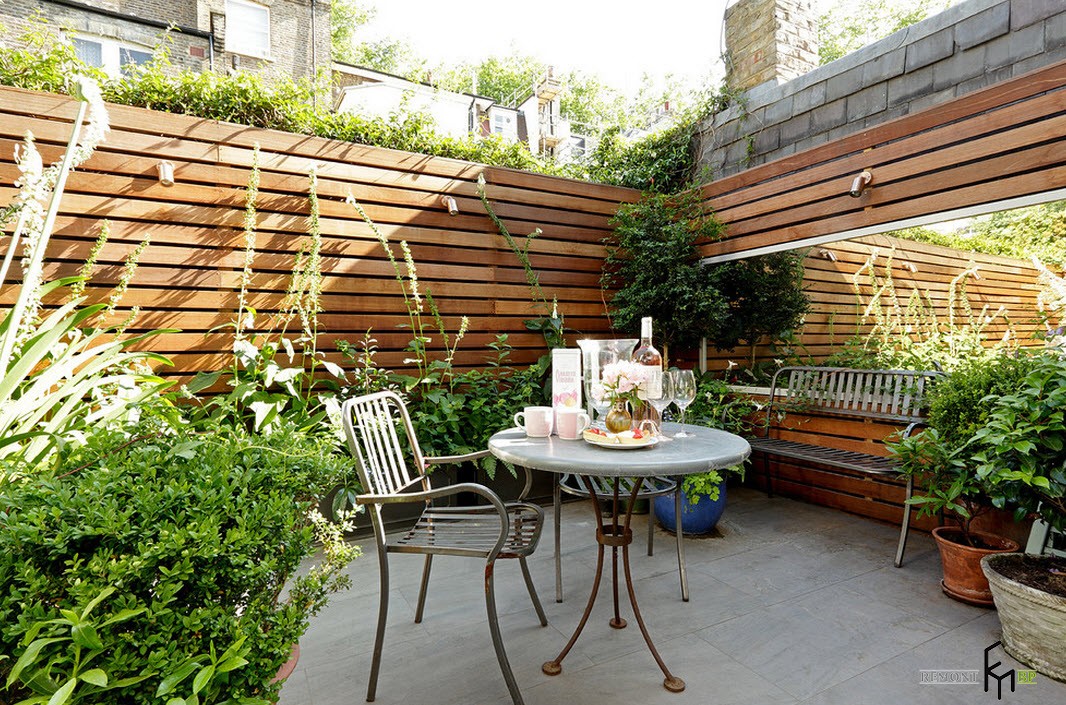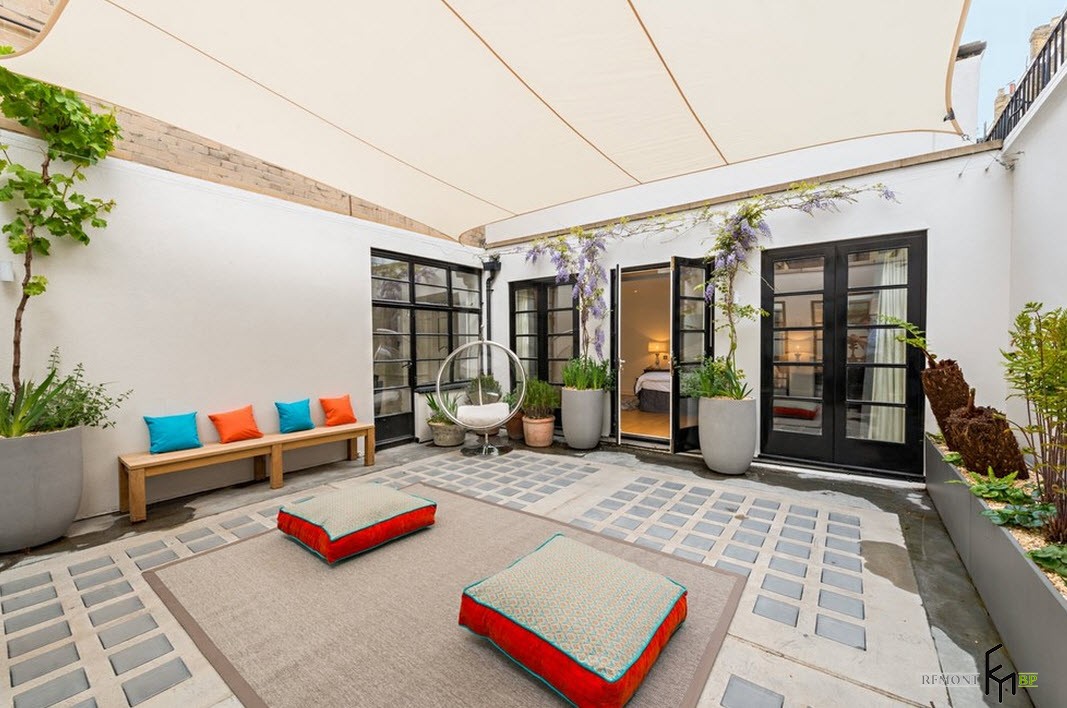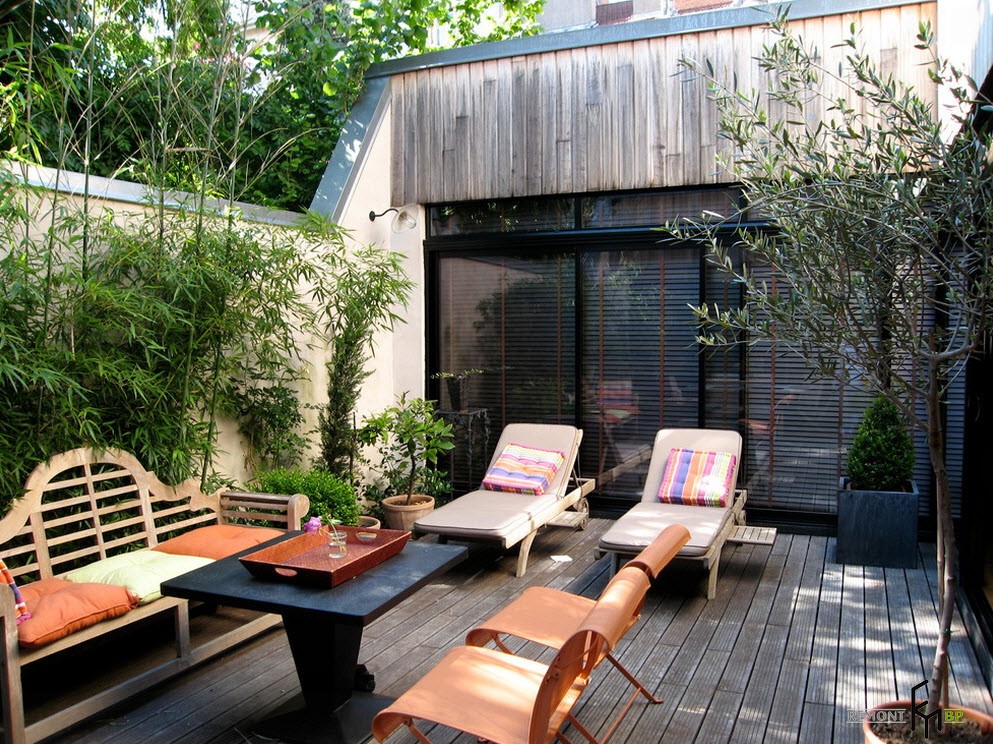 Adding bright spots to furniture or decorative elements can bring a holiday mood into the wood or concrete-stone aura of a small backyard.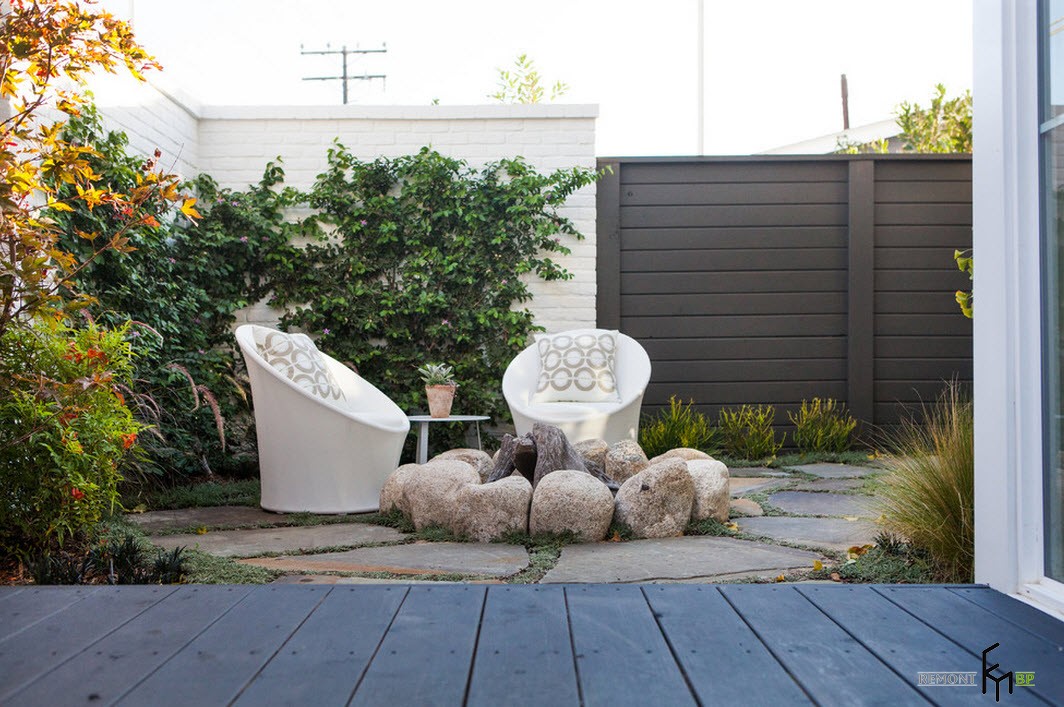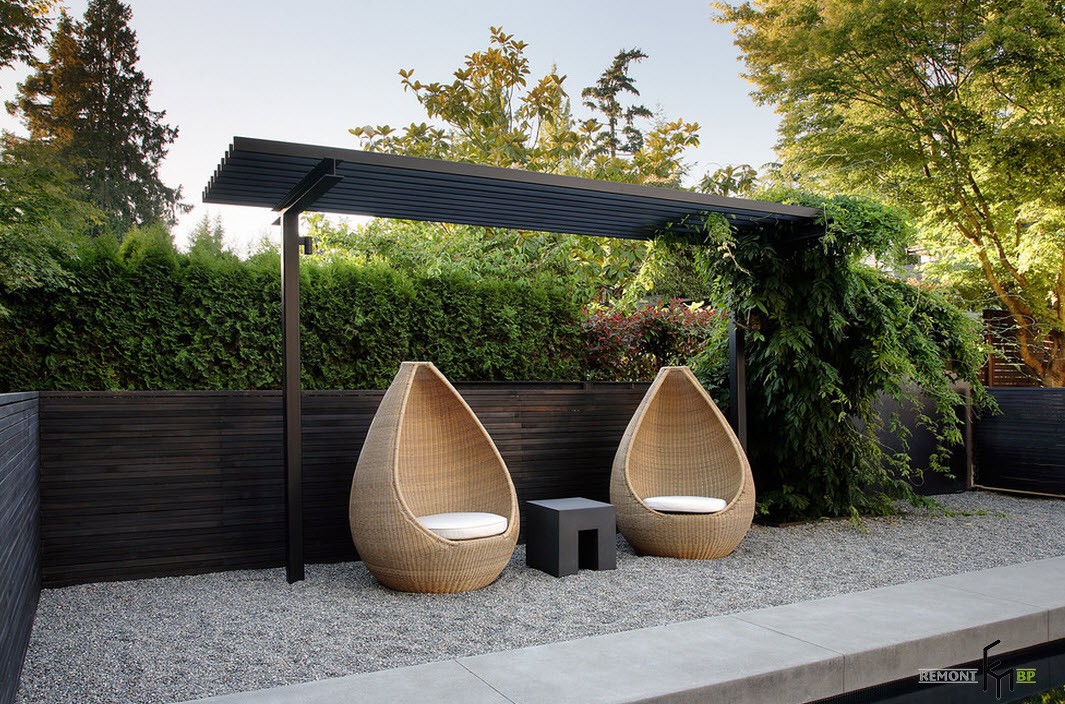 These holiday destinations for two are capable of exuding comfort and a relaxing atmosphere even with a minimum of furnishings and vegetation..
Here are some examples of how plants can be used to create a living green wall that will not only decorate any backyard, but also serve as a natural fence or a way to zoning your space near a private house..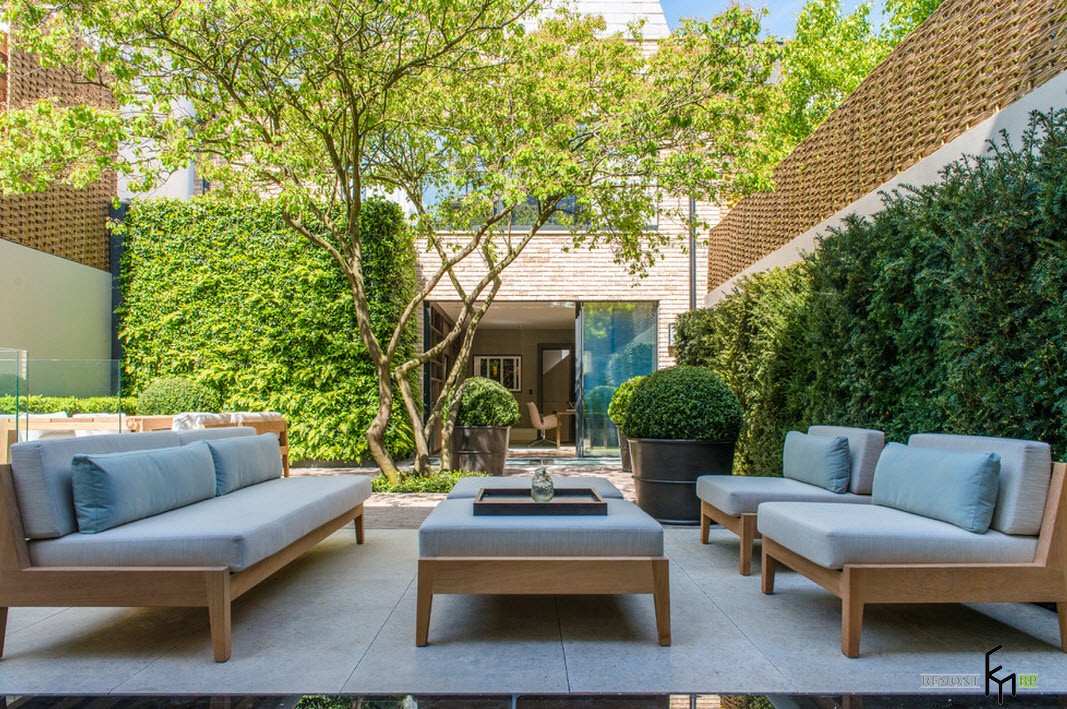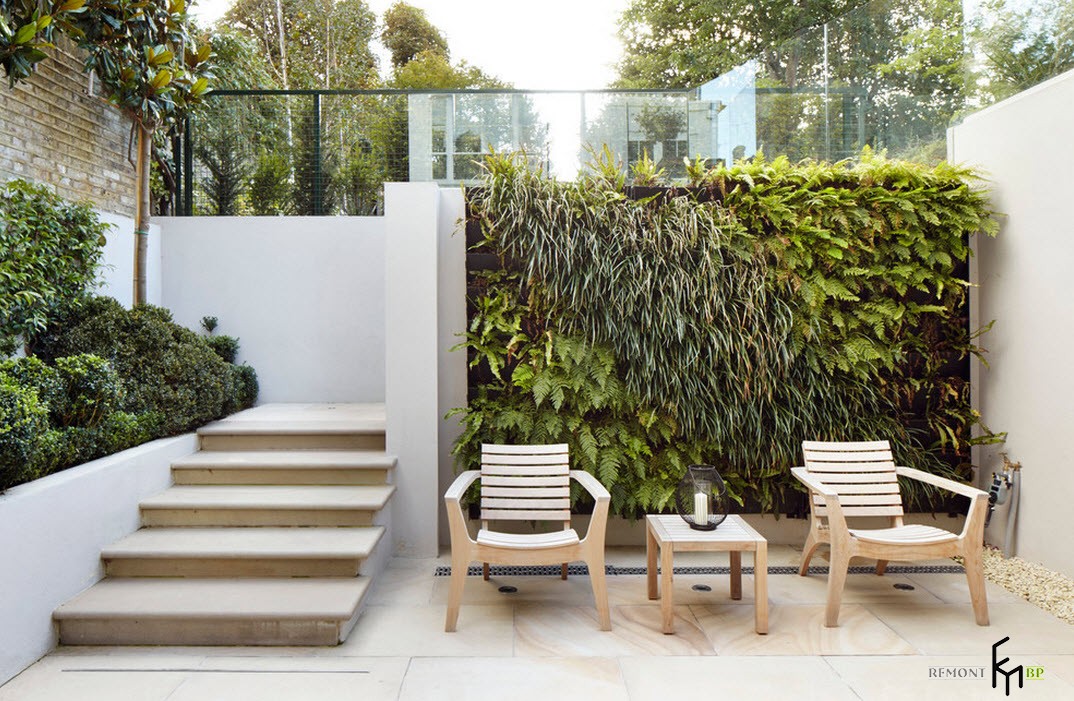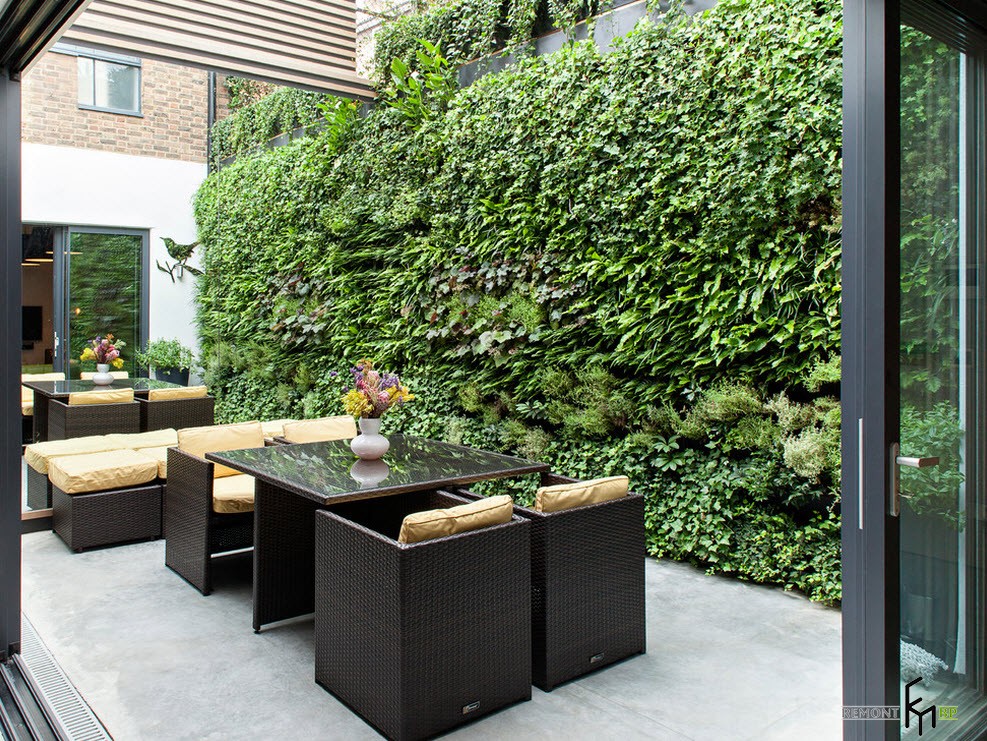 Non-trivial approach to landscaping small plots of land
Not only the interior of our houses, but also the arrangement of the space near the house can become a reflection of taste and stylistic preferences, innovation and unique ideas, creative thinking and non-traditional approaches to the most common things. Here are some inspiring options for the original design of plots near private houses.