The old-timers of country estates have long ago positively decided for themselves the question of whether it is necessary to attach another one – a gazebo to the existing buildings – and thereby make their stay in the fresh air even more attractive and comfortable. They willingly share photos of their gazebos on forums and social networks, give practical advice on construction and arrangement..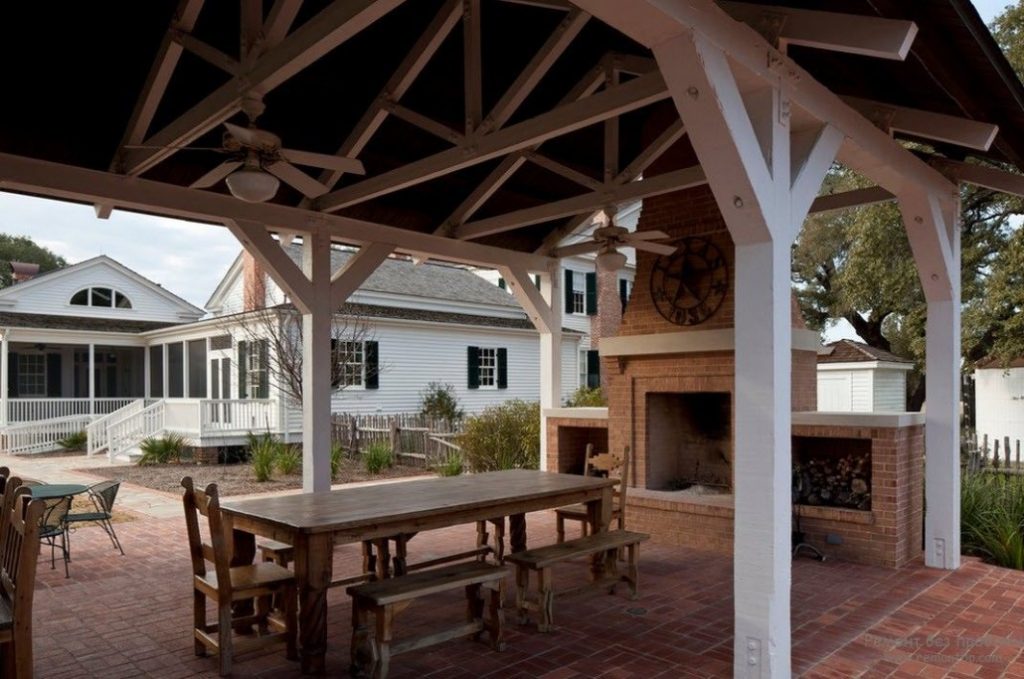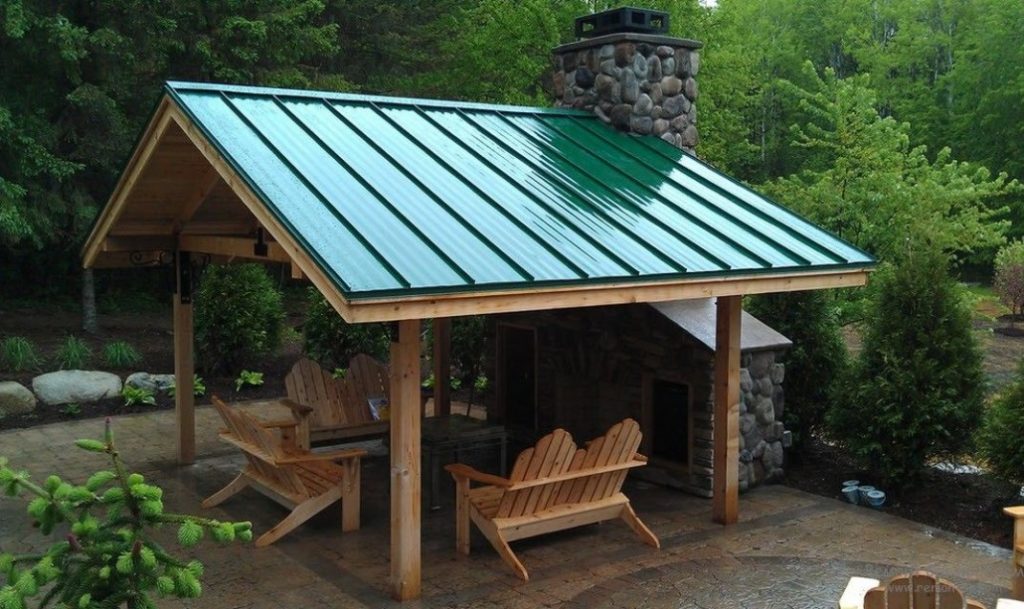 A lot of factors affect what the gazebo will be according to the time criterion of presence on the site: stationary (barbecue gazebo) and collapsible.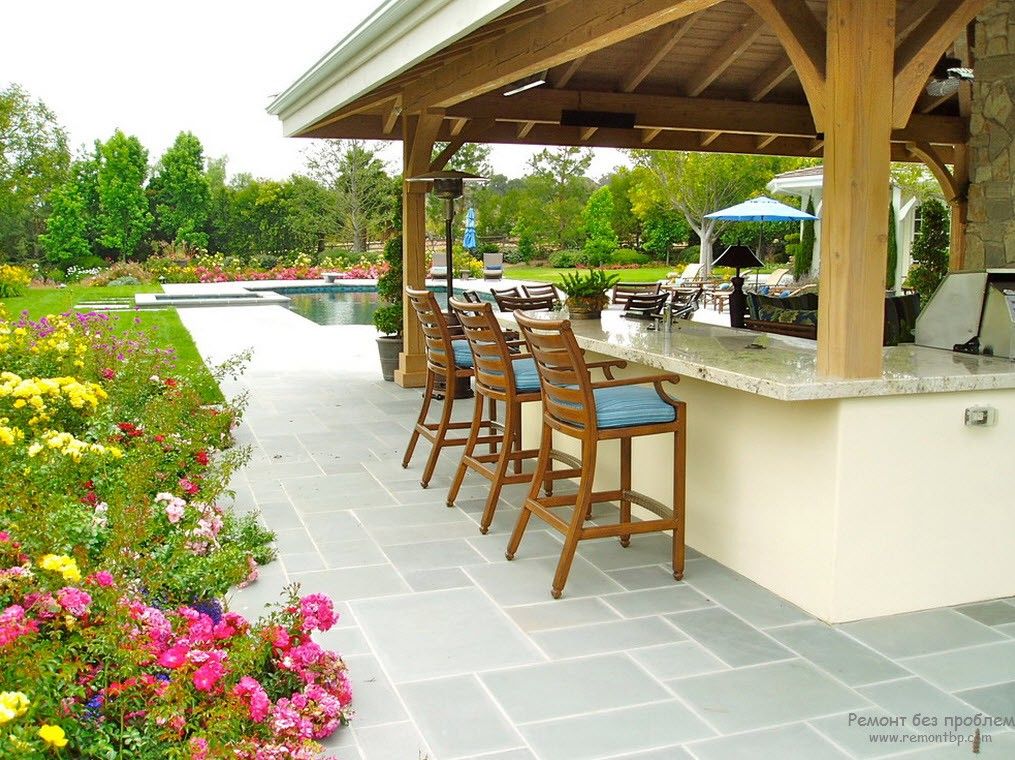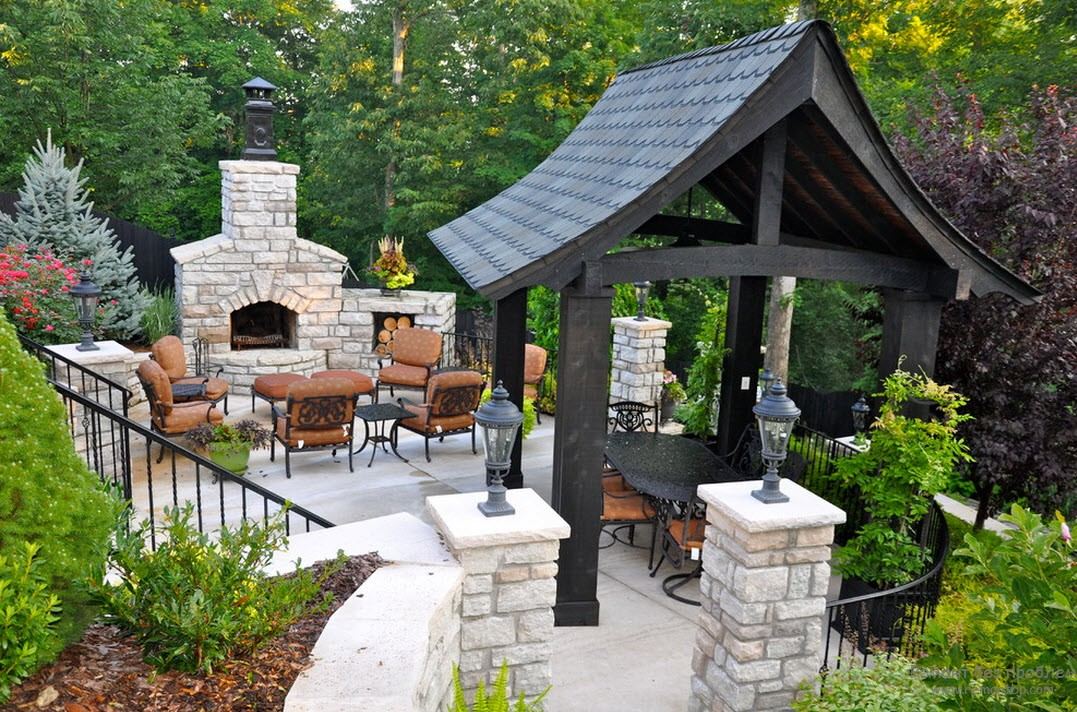 A gazebo is a light architectural structure to create a specific natural and cultural environment. It must match its size and the style of all buildings. Its direct purpose is to protect from rain and heat, serve as a pleasant place for relaxation, romantic meetings, family gatherings, and creative activity in between household chores. But for whatever purpose the construction is started, its success will be determined by how harmoniously the building will fit into the surrounding landscape, whether it will form a compositional unity with a house, a fence, avenues, bridges, benches, a pond and flower beds – all the attributes of a cozy and beautiful landscape design.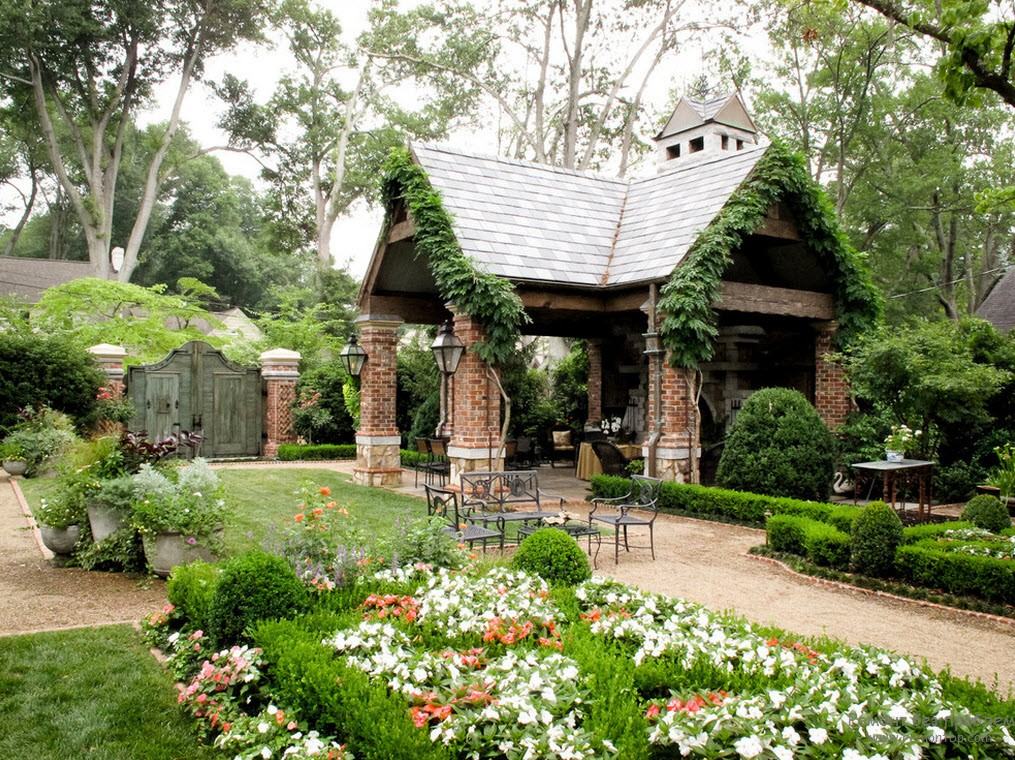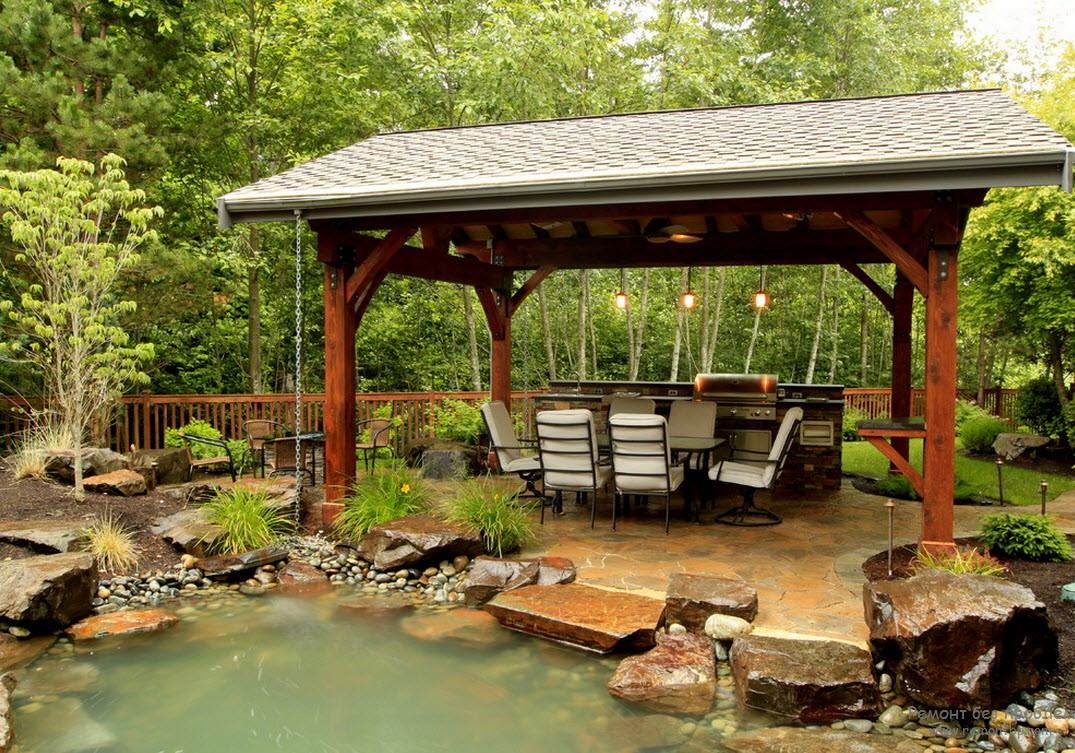 Recently, some types of gazebos instead of «light construction» quite applicable definition «monumental». And in this case, we are not talking about a place for contemplation and solitude, but, on the contrary, about the reception of a large company.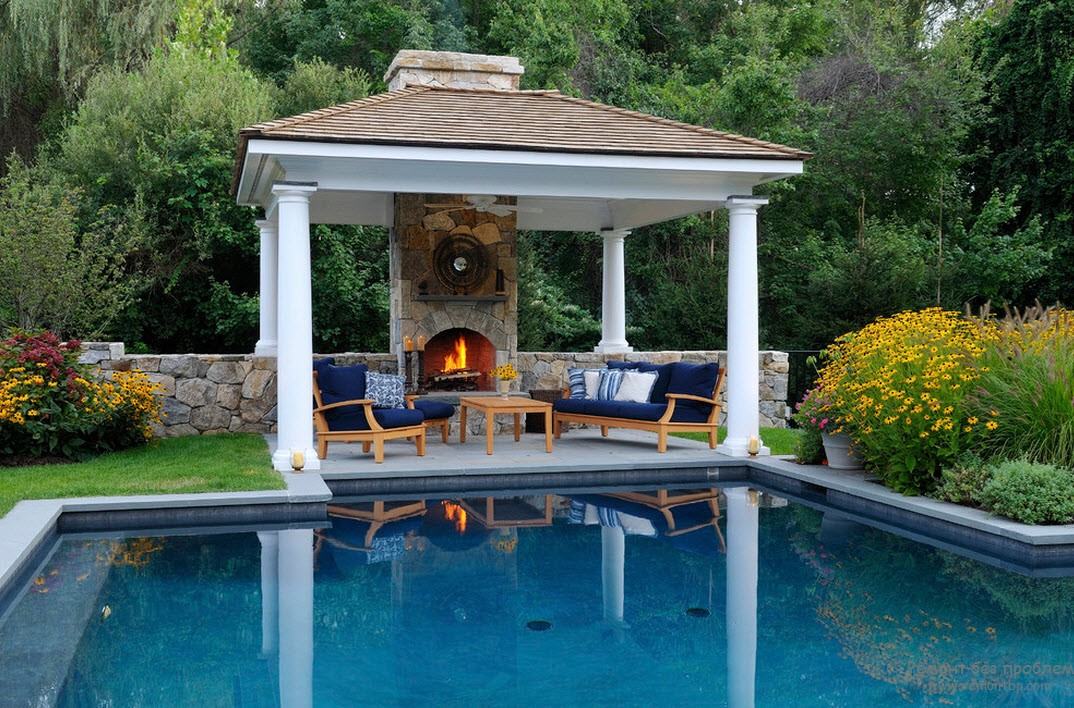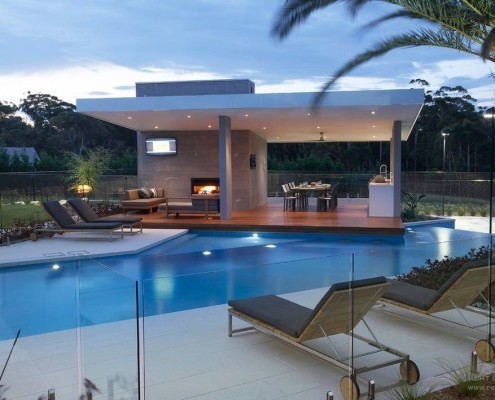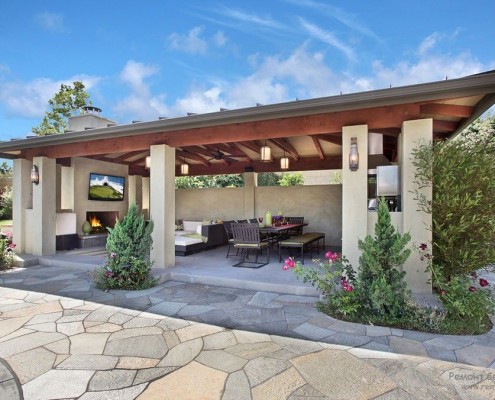 There are many classifications of gazebo styles that are in one way or another related to artistic trends in architecture and design. One of the generally accepted is to associate the appearance of a structure with its geographical origin:
Classic (it follows the strict proportions and forms of Antiquity, Renaissance and Classicism)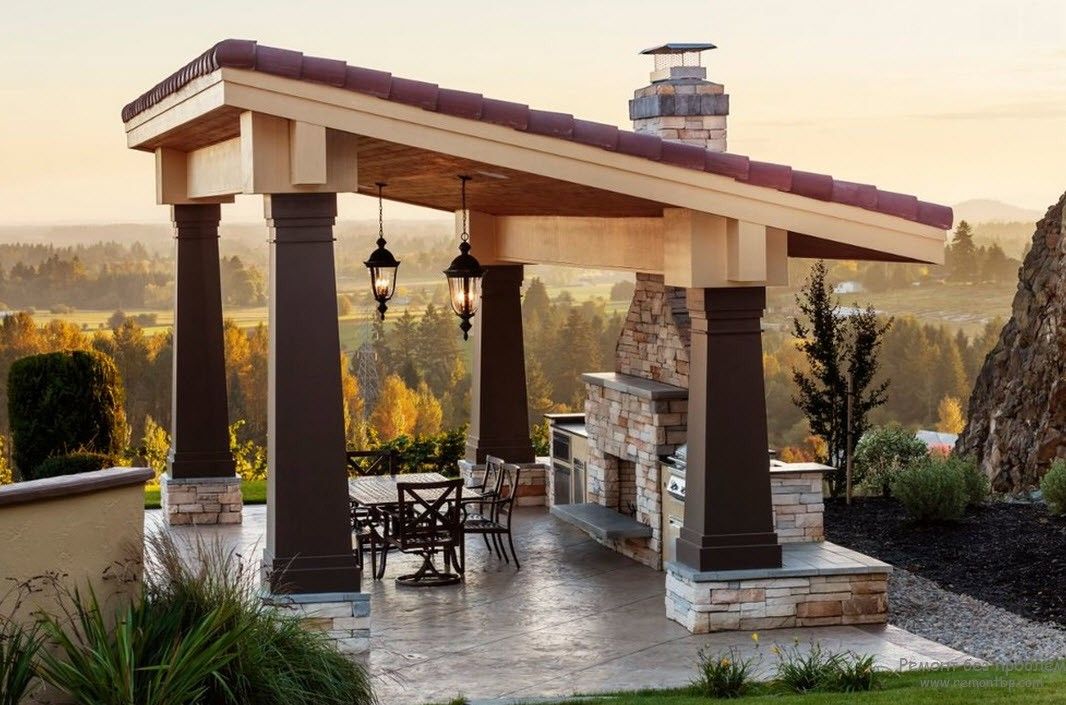 Eastern (Moorish, Egyptian, Persian, Indian, Chinese, Japanese)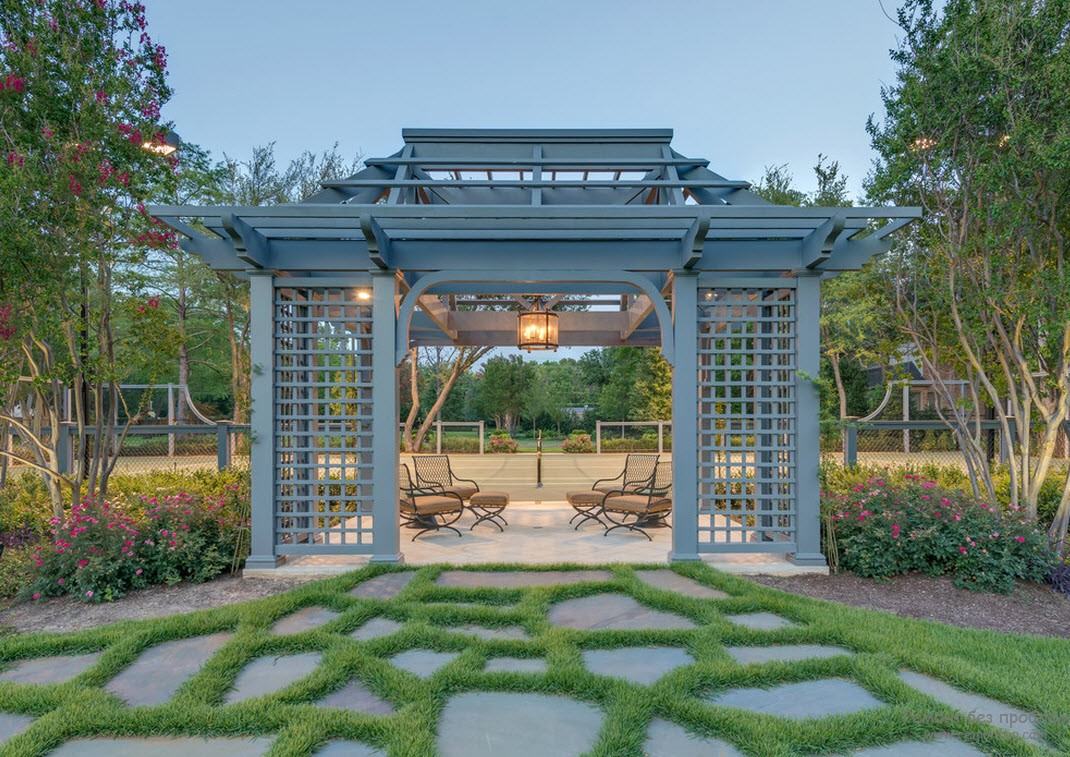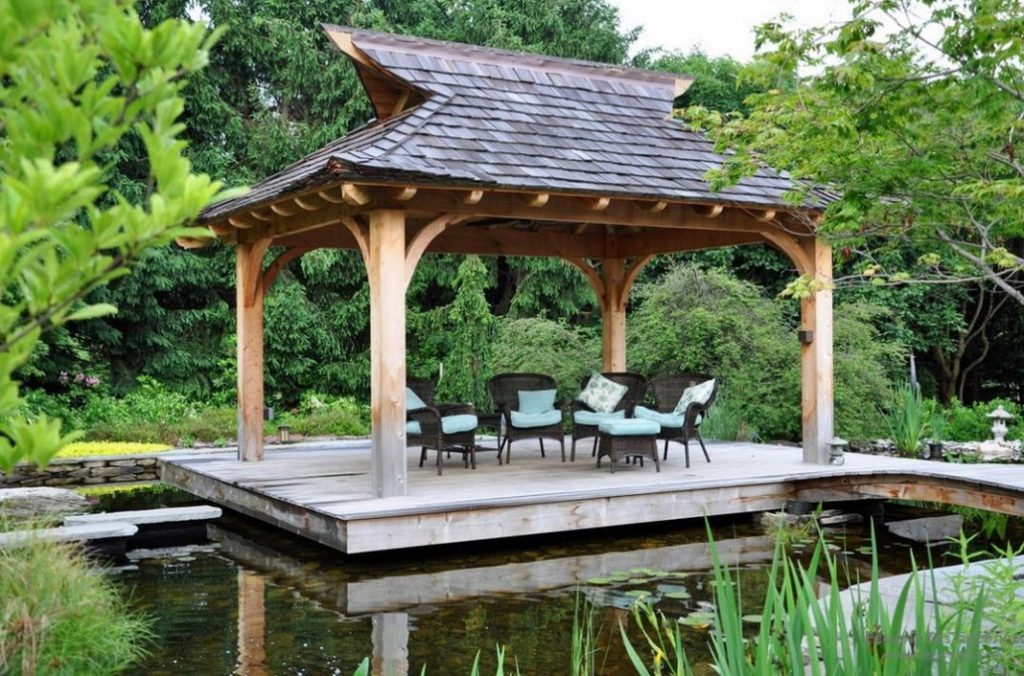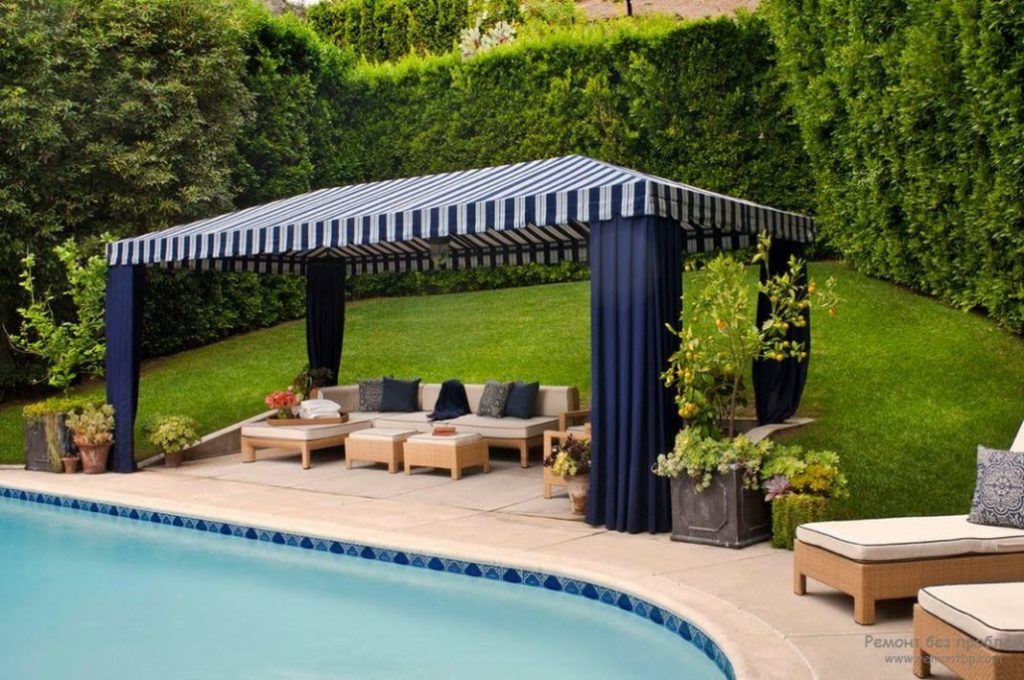 English (more commonly referred to as Victorian, trellises and vines)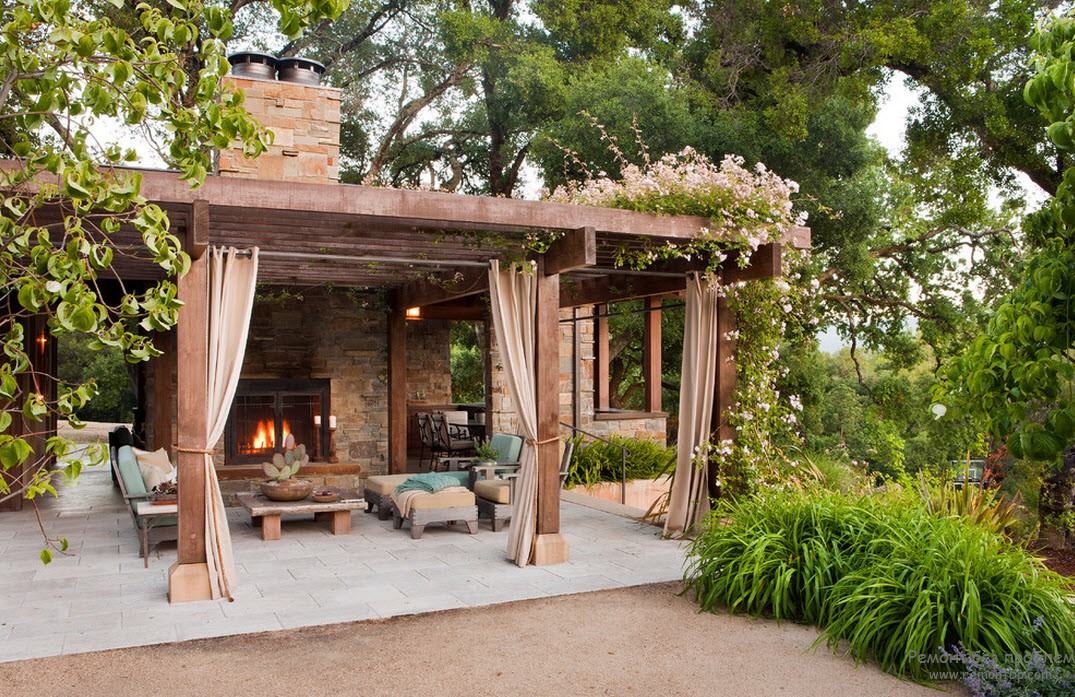 Scandinavian (absolute integration into the surrounding nature, massive stone walls and a large number of wooden parts)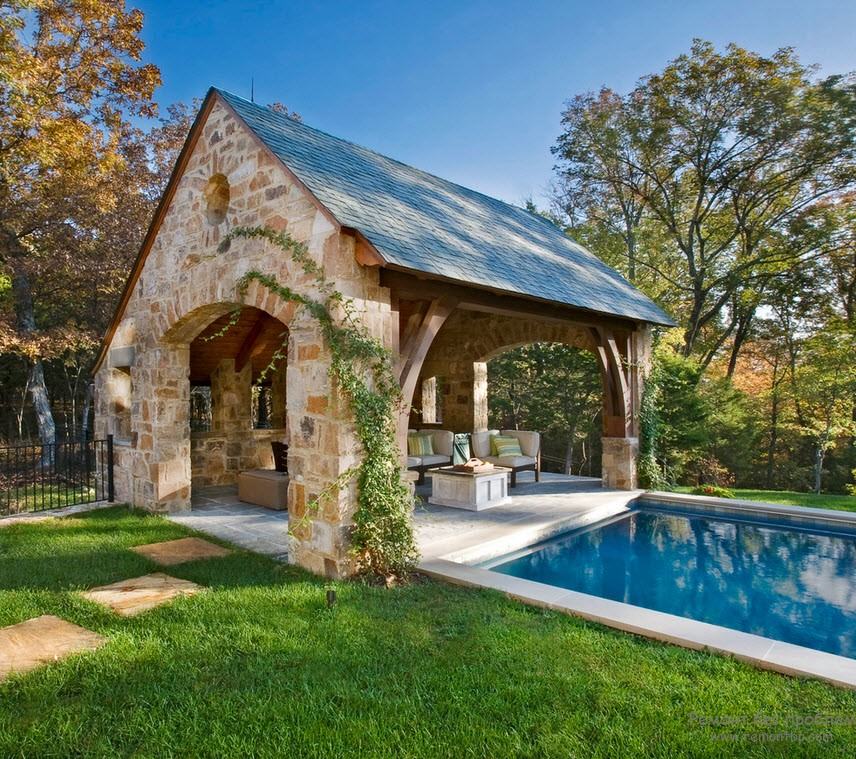 popular rustic style (with thatched or reed roofs), rustic (rough structures «clumsy» works), Italian (an abundance of gratings, ceramics and flowers – pergola, belvedere), as well as modern style (or fusion, combining styles at the will of the owners' imagination and taste).
A place on the site has been determined, a photograph has been chosen from the presented collection or the desired image has been embodied by hand on paper. Now is the time to start choosing materials, depending on which one of the following arbor options will be erected: stone, wooden, forged, glass (pavilion) or innovative materials (polycarbonate).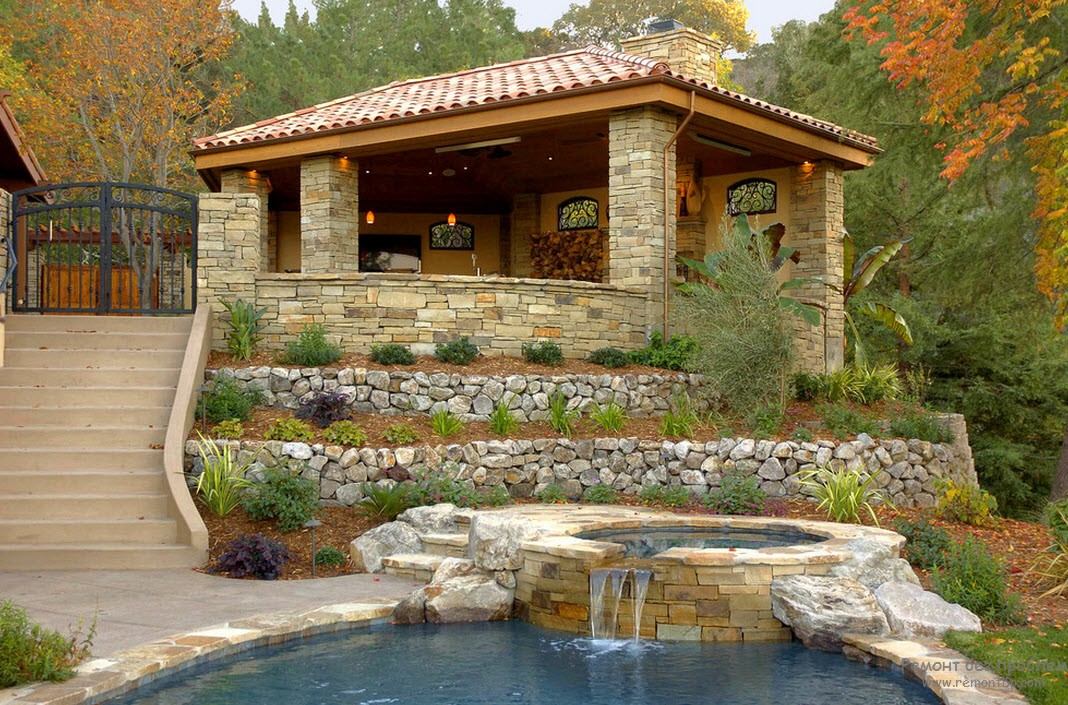 When creating a stone barbecue gazebo, an inclined relief was successfully used,
which made it possible to include a wide staircase in the composition,
plant terraces, well and pond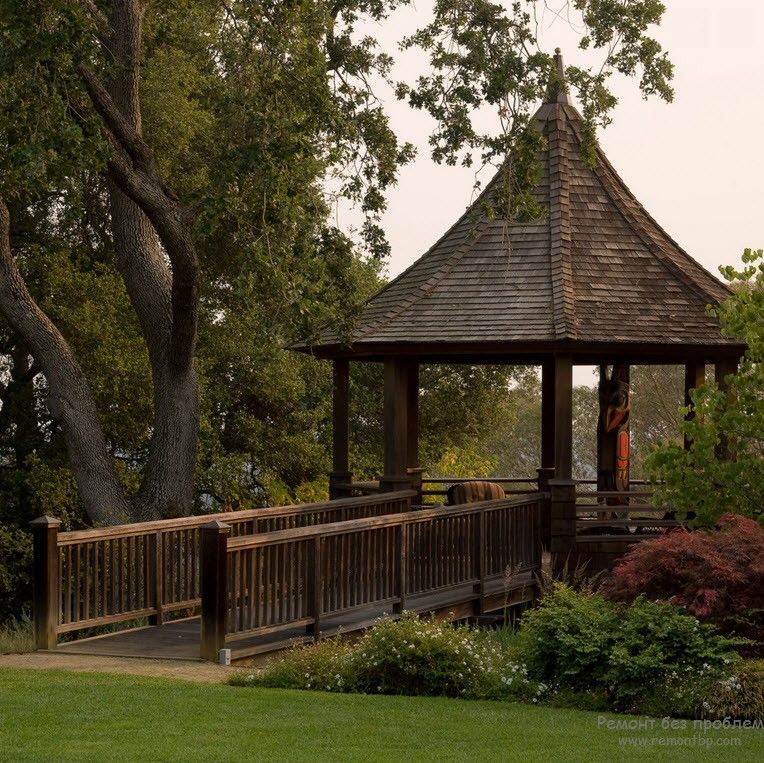 Structurally, gazebos differ in the presence (or absence) of solid walls:
Open – represent a canopy on supports and are intended for recreation in the warm season.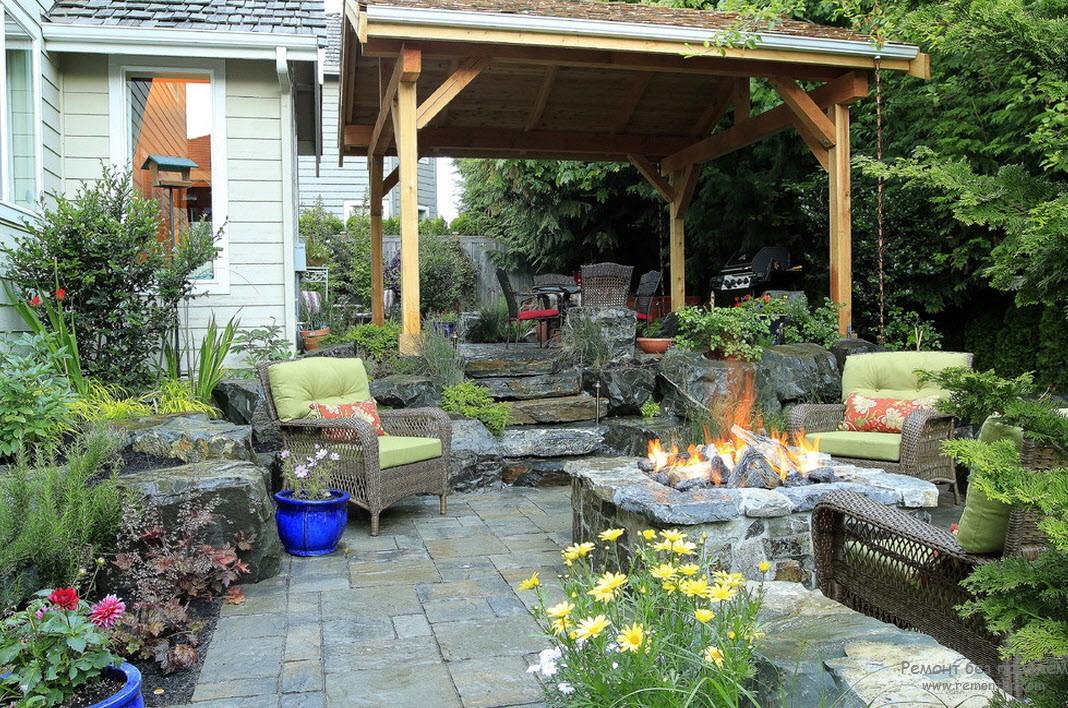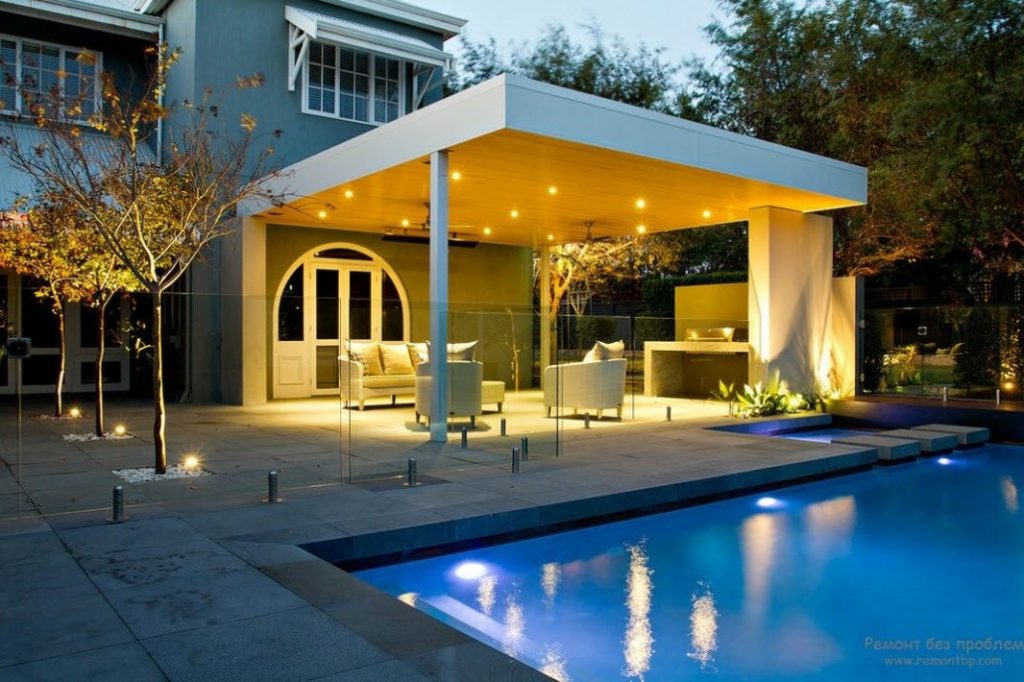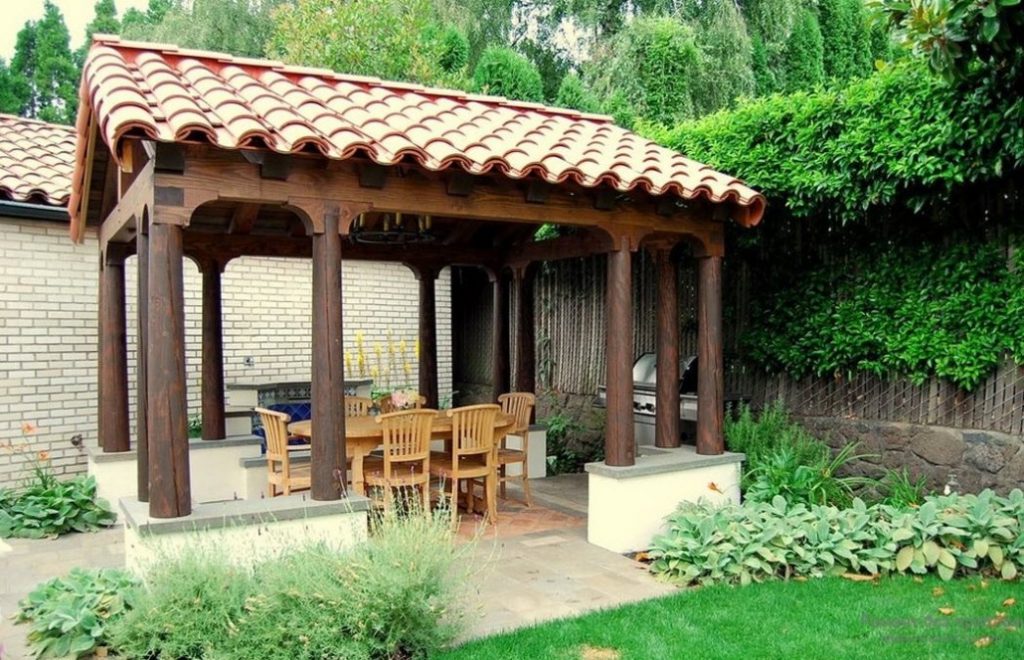 Closed – a cross between a gazebo and a summer house, separated from the surrounding space on all sides by walls and a door, you can relax almost throughout the year.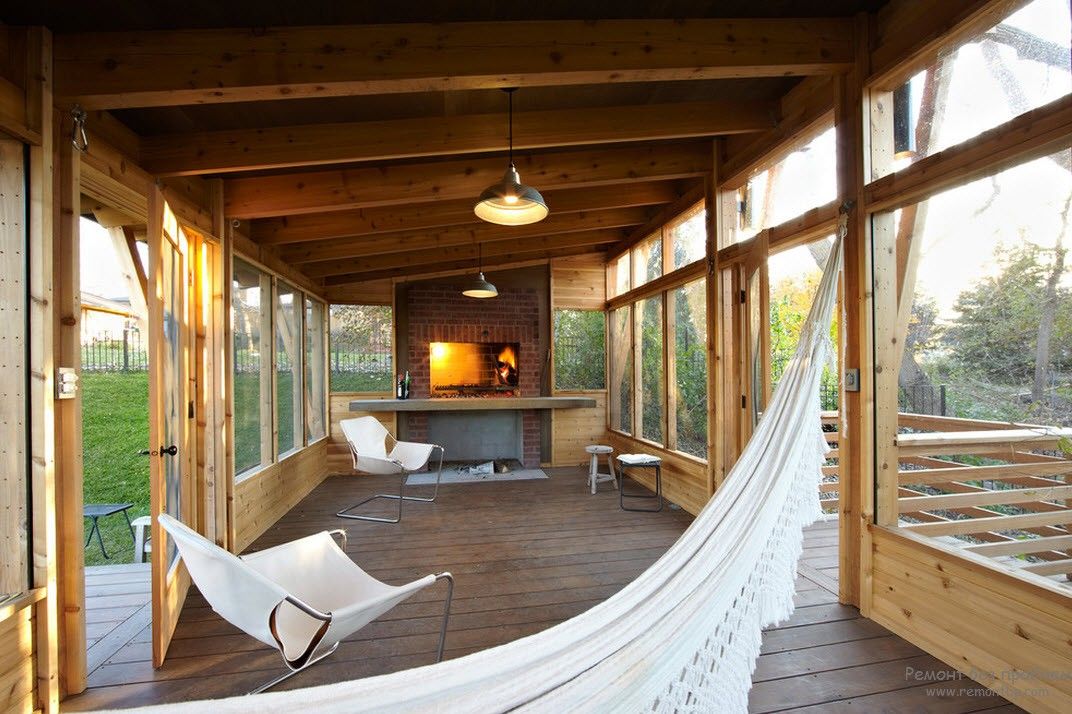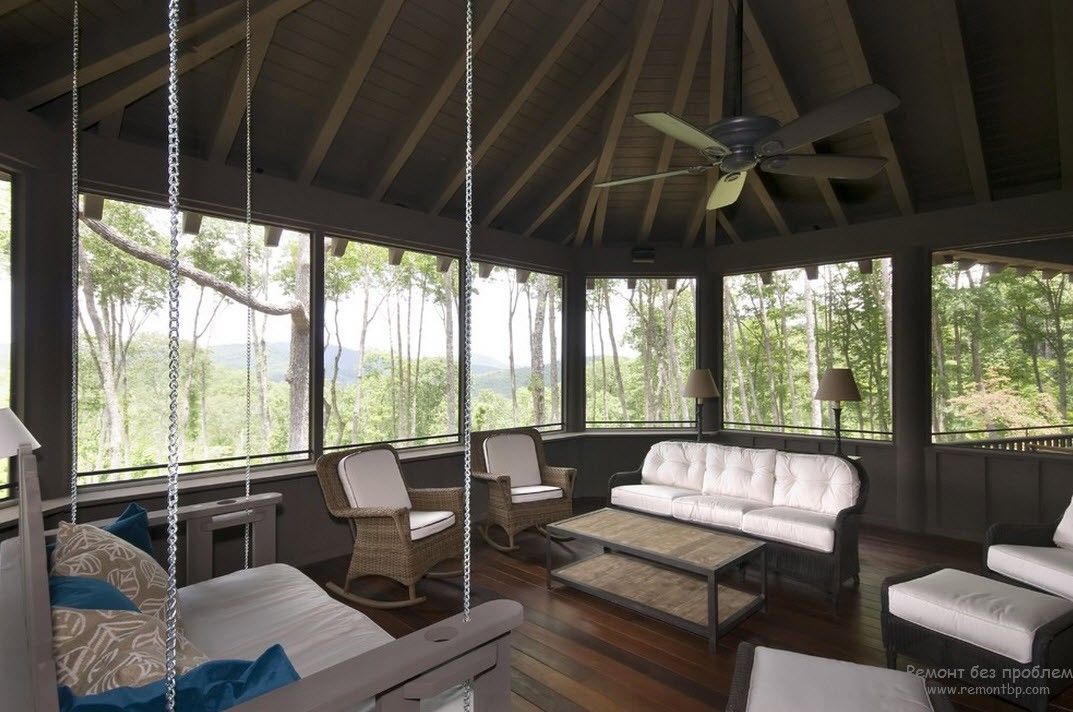 Semi-closed – surrounded by three closed sides and have an open part of the facade for the entrance. You can stay in them from early spring to late autumn..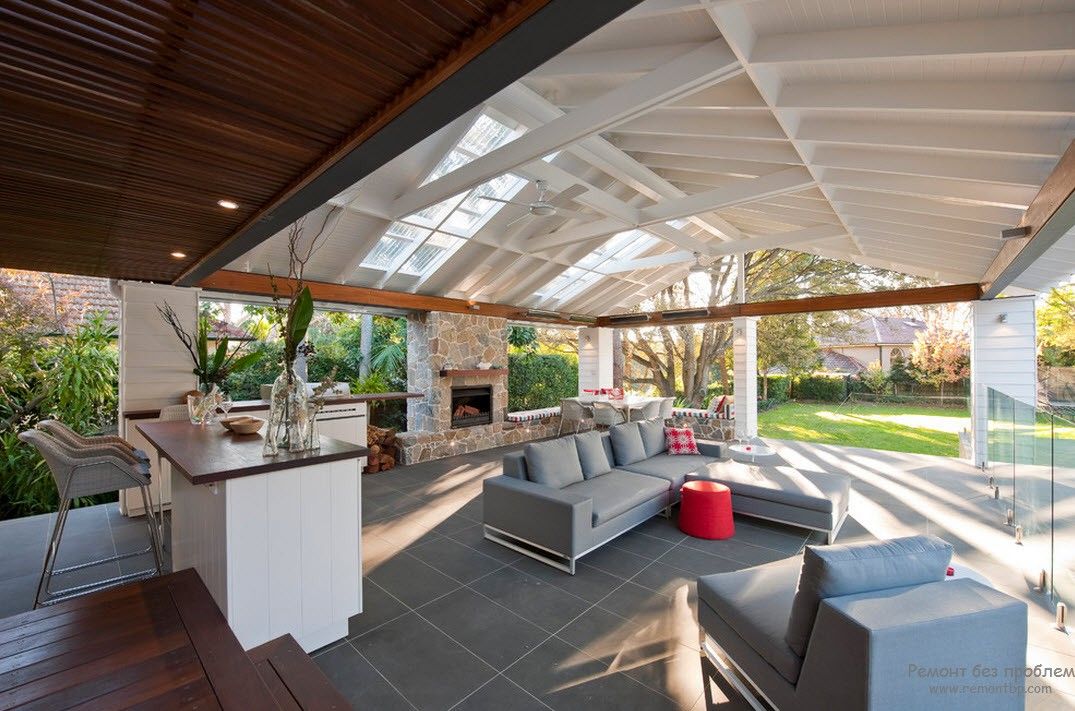 The gazebo illuminated in the evening looks just great in the photo. But when installing an illumination system, care should be taken to protect yourself from the invasion of uninvited guests – mosquitoes, moths and other insects.
A spacious wooden gazebo for relaxing will protect a large number of invited guests from the rain.
Protection from uninvited – night insects – will serve as curtains made of mesh fabric,
which can simultaneously become an element of stylish drapery