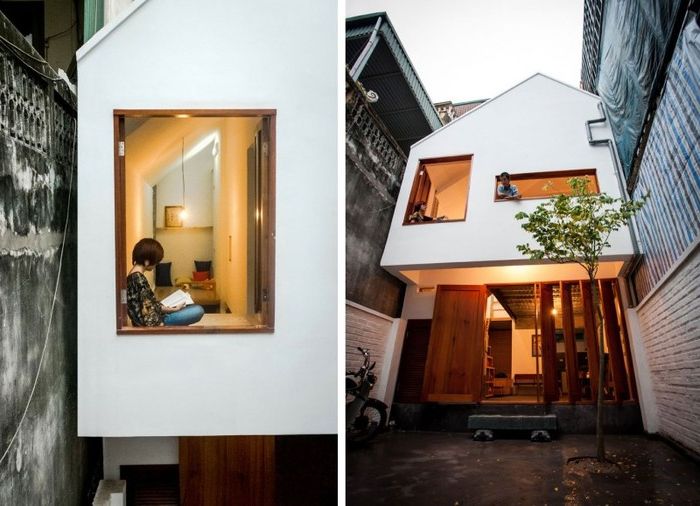 KN House is a small 2-storey house built between two houses.

In modern megacities, the issue of free space for building houses is especially acute. However, the young family managed to find a way out. They bought land between two apartment buildings and built a small but cozy dwelling on this territory..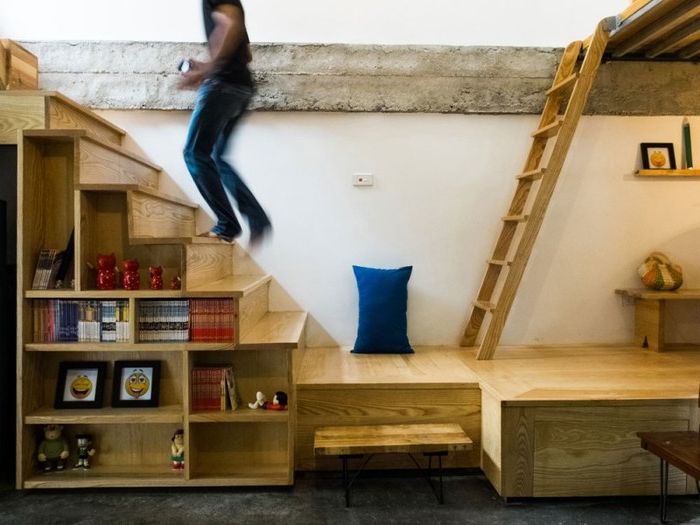 House built for 15 thousand dollars.

The architectural company Adrei-studio Architecture (ASA) has implemented a project for the construction of a small 2-storey KN House for a family of 4 in the Vietnamese capital Hanoi. Considering a small budget (15,000 dollars), the designers managed to translate into reality the wishes of the customer: to build in a modern style, but with national architectural details (entrance to the house, stairs).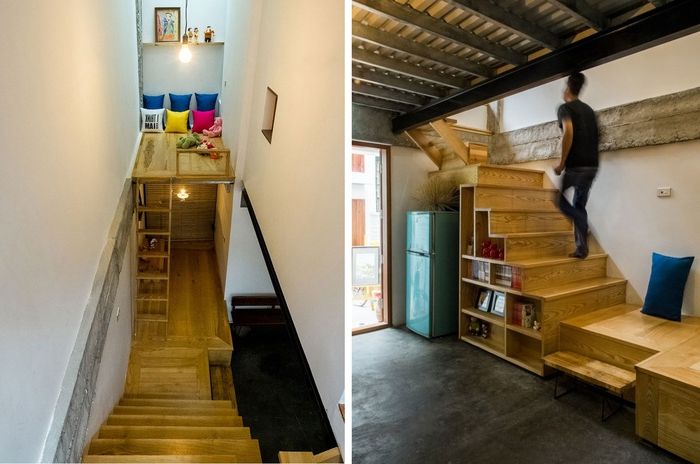 Architectural project of the firm Adrei-studio Architecture.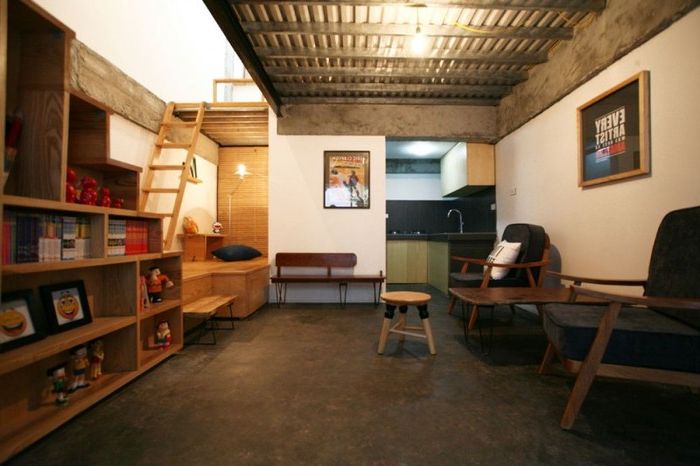 KN House. Interior.

Despite the fact that the house has two floors, there is still a lack of free space inside. For example, a children's sleeping place is located on the mezzanine, and shelves for things are equipped under the stairs. The general layout of the house is made in the style «openspace».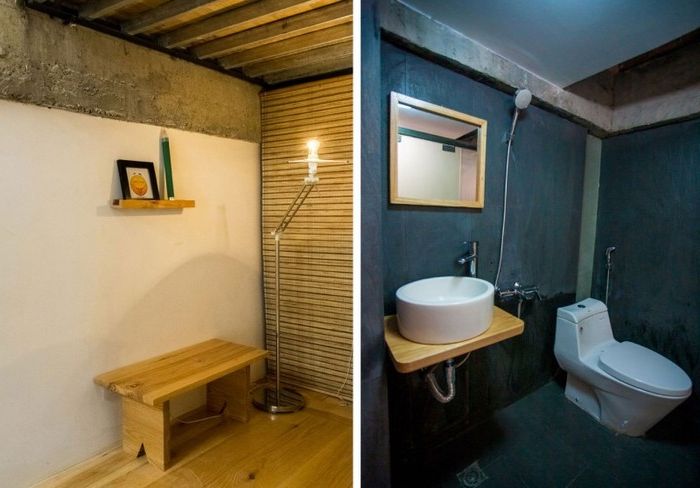 KN House. Bathroom.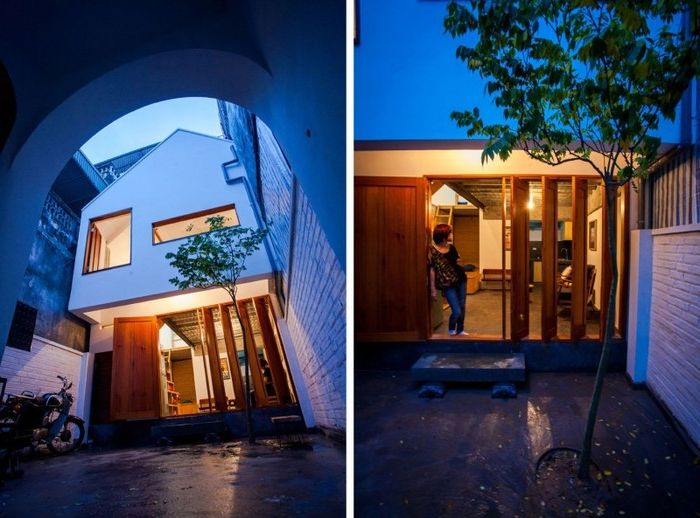 KN House. Backyard plot.

In the backyard, the owners managed to make a small green area for themselves.
Due to the catastrophic lack of free space on the streets of megalopolises, Vietnamese architects proposed planting trees right on the rooftops. Thus, it is possible to partially solve the problem of the lack of green spaces on city streets..