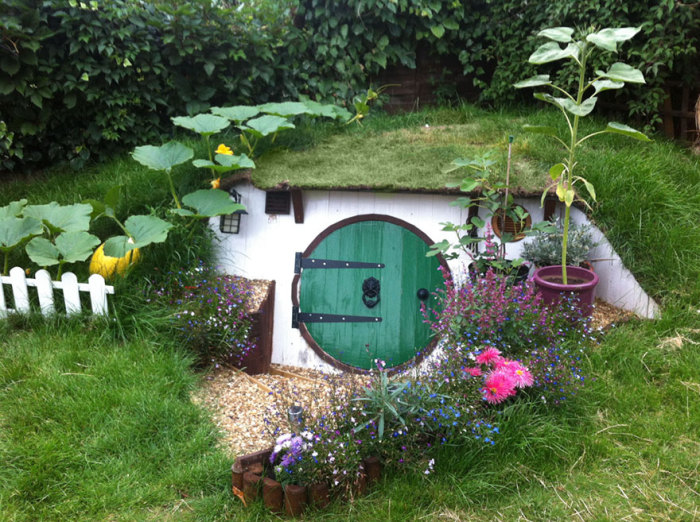 The guy built himself a dugout in his backyard.

Although after the film adaptation of the book «Lord of the Rings» 15 years have passed, interest in funny houses of hobbits does not subside until now. The young designer decided to build a similar dwelling in his backyard and posted a detailed photo report on the work done.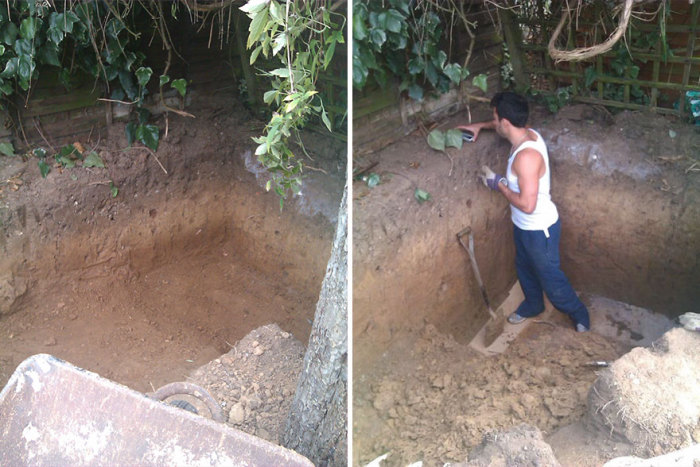 Originally Ashley Yeates dug a hole to size.

After an old tree was cut down and uprooted in the backyard of designer Ashley Yeates, the guy decided to build a small house in the place of the hole..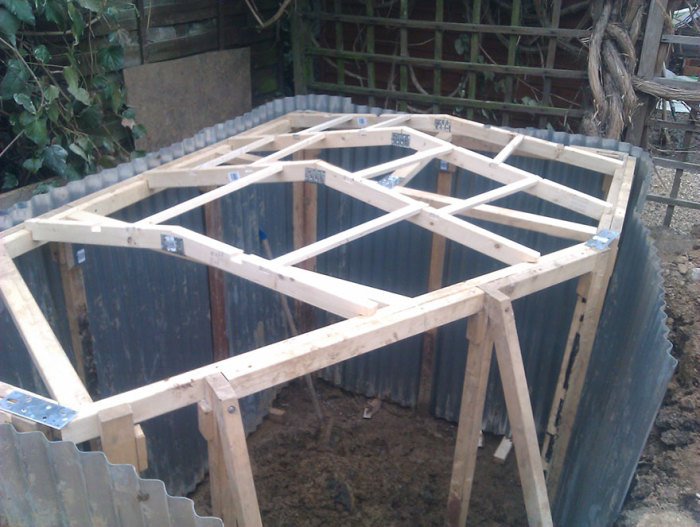 The space is sheathed with corrugated iron.

Ashley originally leveled the groove to the correct dimensions by digging up excess soil. Further, corrugated iron sheets were attached to the wooden frame, and the floor was concreted. After that, the designer sheathed the future home with several layers of heat and waterproofing.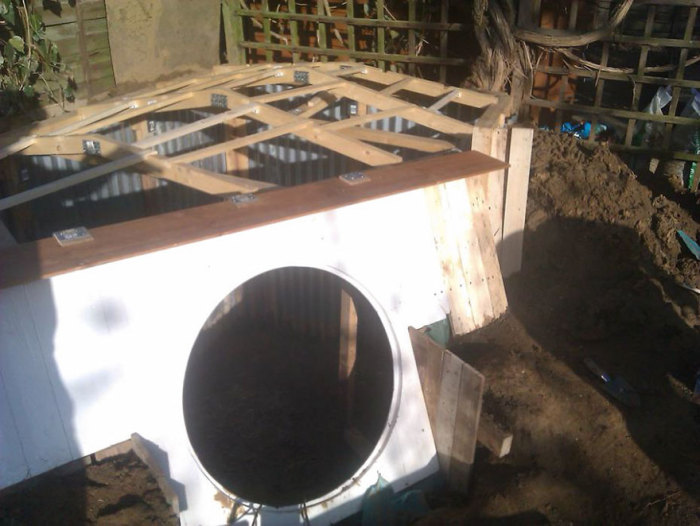 Solid wood frame.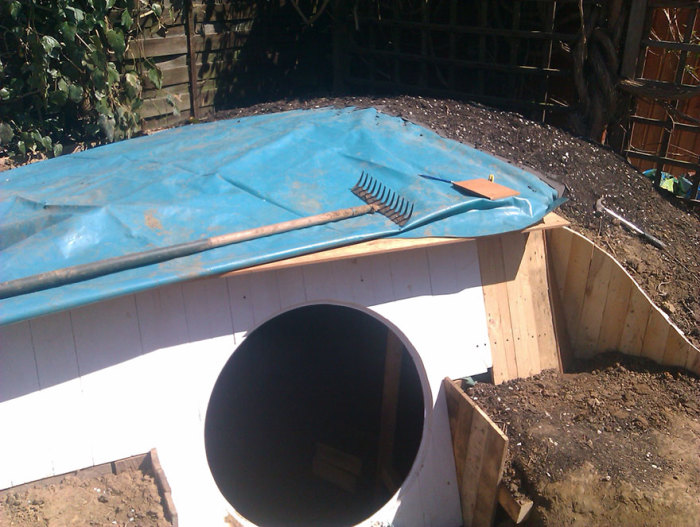 The roof is covered with waterproofing.

Ashley Yates covered the roof with insulation also outside, so that later it could be covered with turf and lawn grass.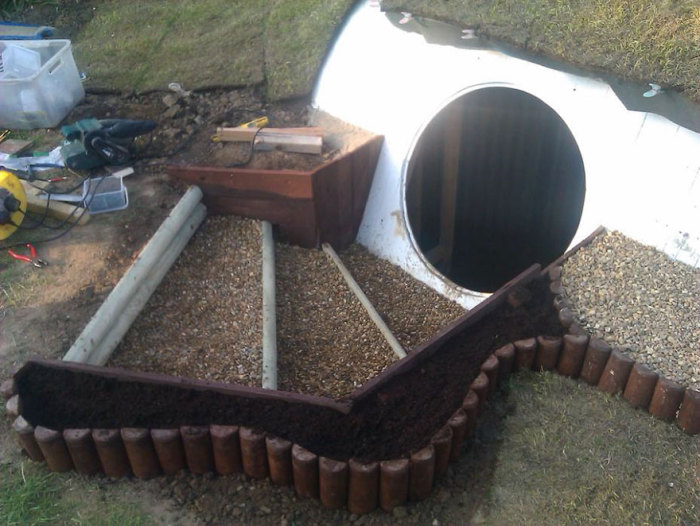 Exterior decor.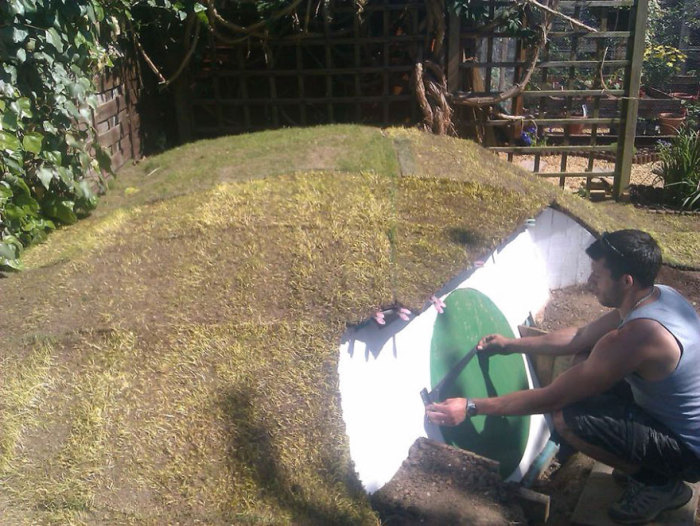 The roof is covered with turf.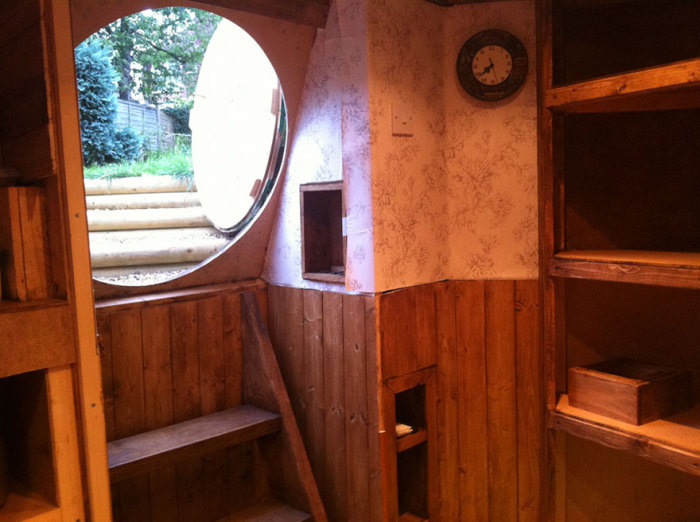 The interior is dominated by natural wood.

From the inside the house is sheathed with natural wood treated with special wax «Briwax».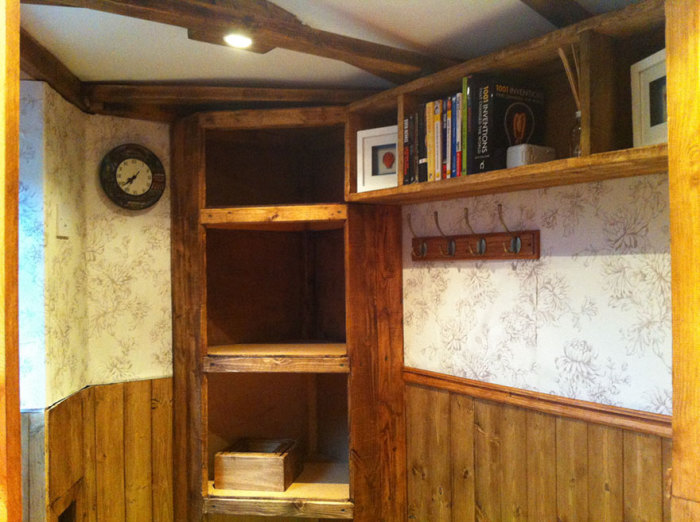 The Hobbit House. Inside view.

The Hobbit House is not the only original project of the designer. Relatively recently, he built a mini-cinema for himself, which looks like a nondescript hut..