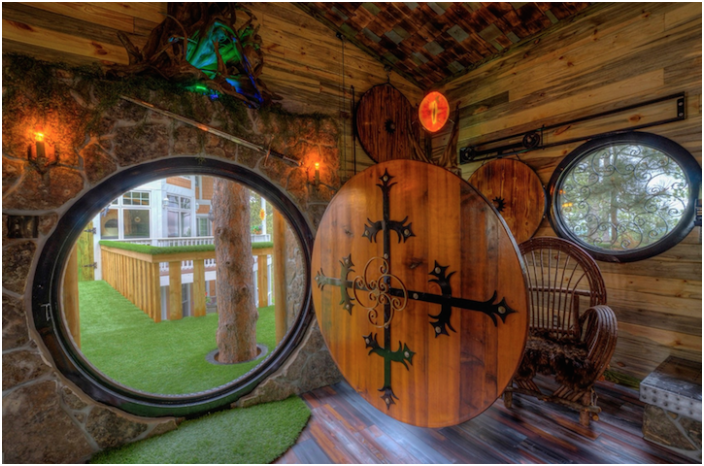 Hobbit treehouse – hobbit house.

More than 10 years have passed since the release of the cult trilogy «Lord of the Rings», and the number of her fans is still not decreasing. So, inspired by his favorite movie, the American built a real hobbit house for tourists. Round doors, a corresponding thematic interior will not leave indifferent any admirer of Tolkien's work.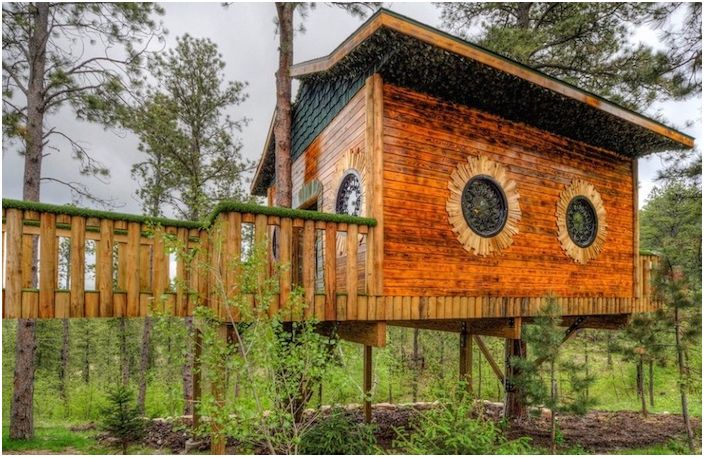 Hobbit lodge owned by Gordon Mack.

In the city of Black Hills (South Dakota, USA) there is a real Hobbit treehouse, which belongs to a fan of the film «Lord of the Rings» Gordon Mack. The building is perched on wooden piles 5 meters high.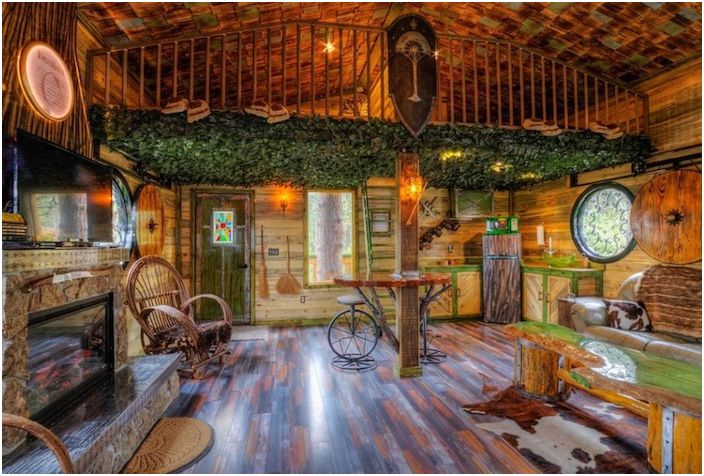 Hobbit treehouse. Interior.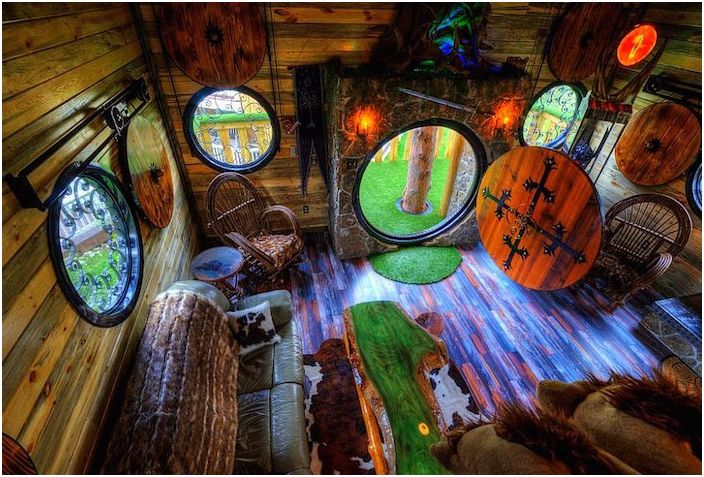 Hobbit treehouse. Interior.

All interior space literally «soaked» the spirit of Middle-earth: elven signs, slippers in the form of hobbit feet, the general color scheme of the interior. In addition, round doors and windows add special charm. Despite this original entourage, the house has the necessary benefits of civilization: electricity, air conditioning, sewerage system.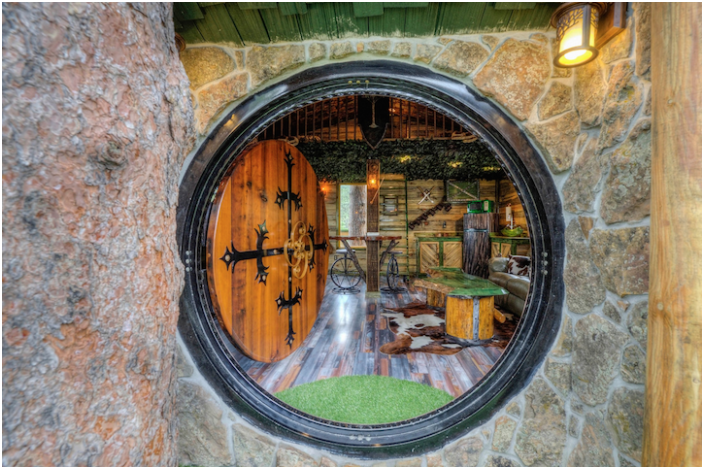 Round doors in the American Hobbit Lodge.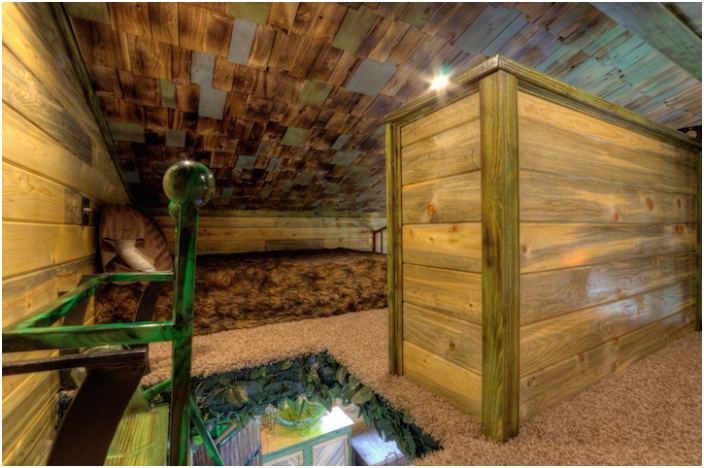 Hobbit treehouse. Mini bedroom.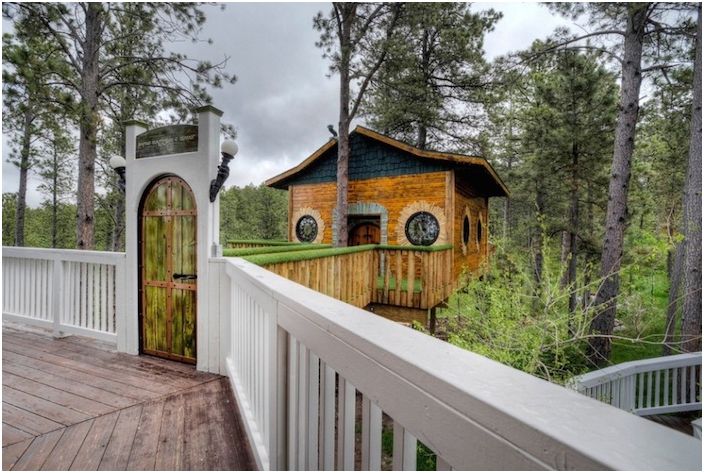 The Hobbit's house is attached to the villa of the Château de Soleil.

You can only visit and even spend the night at the Hobbit Lodge by booking the Chateau De Soleil villa, located next door. This building is designed for both a large family and a company of 16 people.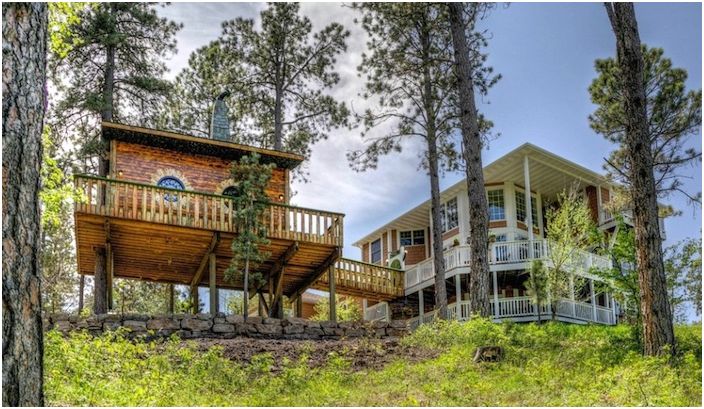 Villa Chateau De Soleil.

Of course, the Black Hills Hobbit Lodge isn't the only themed building. Top 10 charming underground houses that look like a hobbit's mink will amaze with their variations on the theme of "The Lord of the Rings".