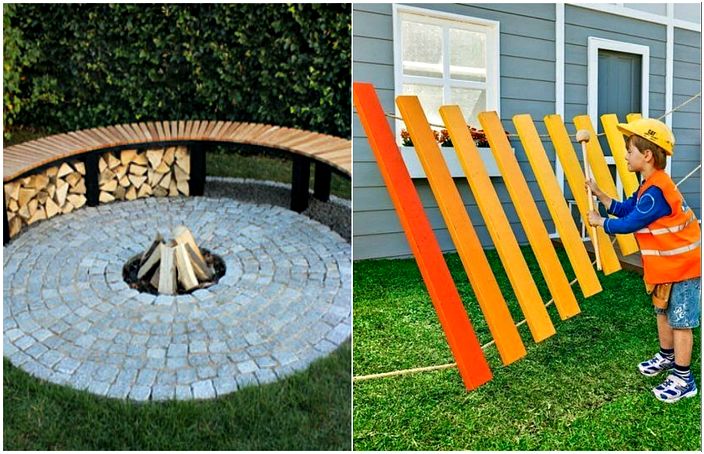 The best projects for a country yard.

It's time to think about arranging your summer cottage. Tidying up and refreshing the look of a country house will help the tips collected in our new review. Among these 17 examples, everyone can find what they really like. Happy viewing.

1. Xylophone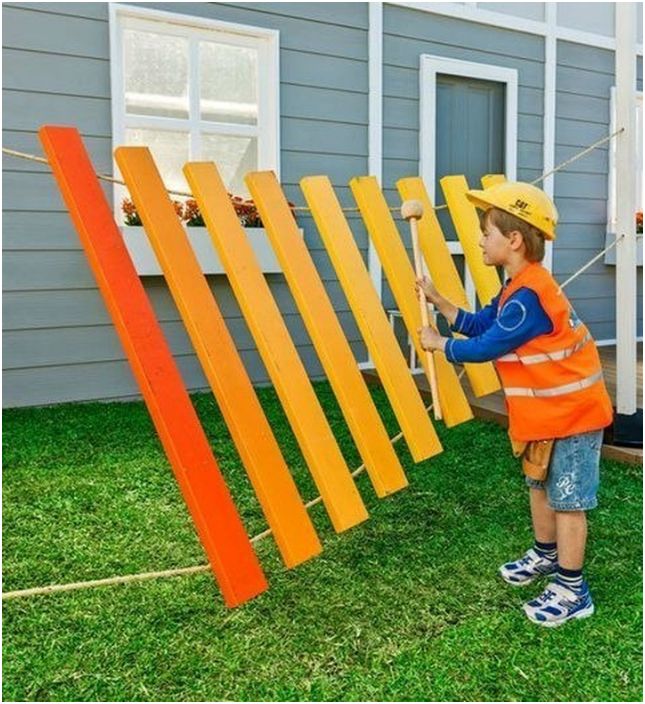 Huge xylophone.
A huge xylophone made of wooden planks painted in bright colors is an interesting project that will delight a young musician.
2. Lampshades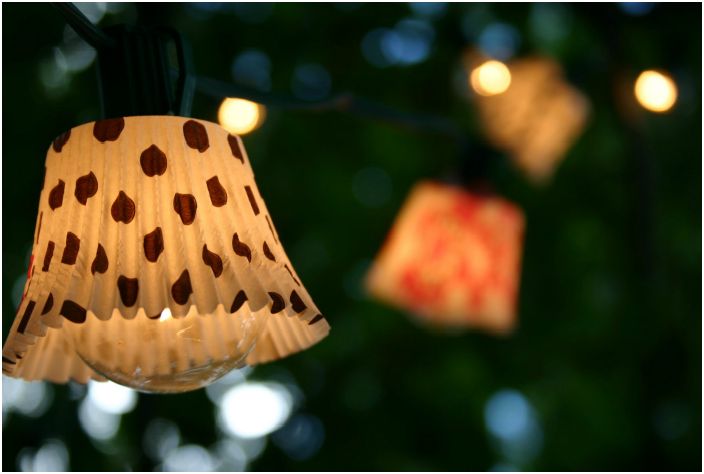 Budget lampshades.

Most often, the lighting of the yard and garden is represented by ordinary bulbs. Ordinary paper cupcake tins will help to correct the situation and decorate the lamps..
3. The sides of the flower beds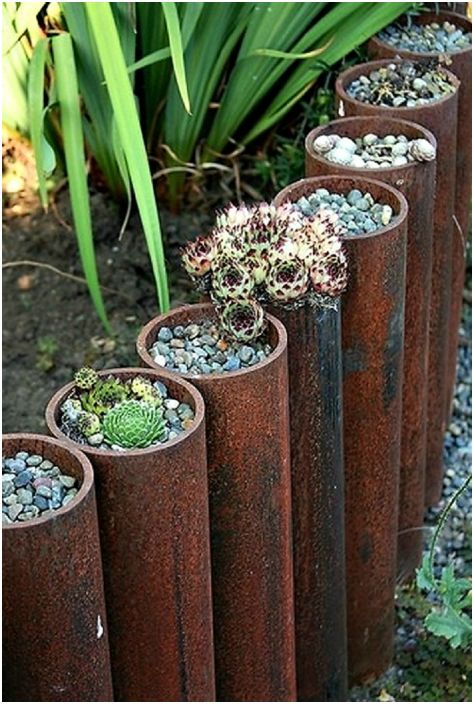 Original flower bed fencing.

Use scraps of old metal pipes to enclose flower beds. Such a fence will become even more beautiful if succulents, sprouts of small plants or flowers are planted in pipes..
4. Fountain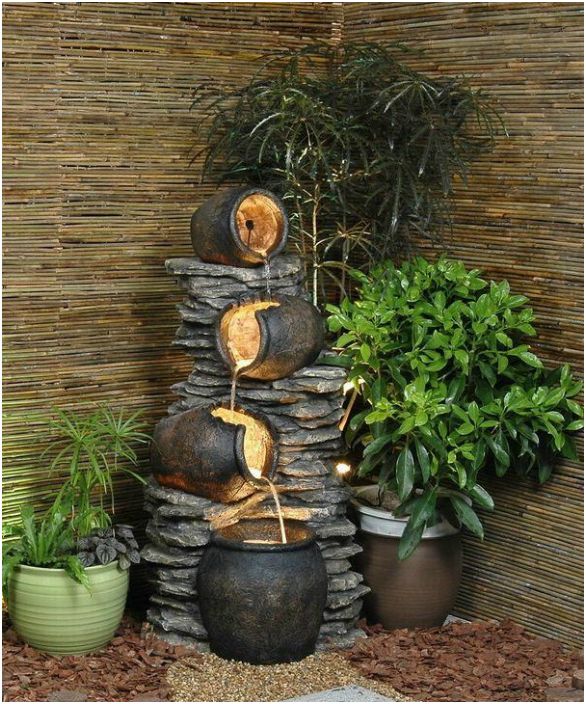 Decorative fountain.

Take advice from the Internet and build an unusual decorative fountain from old pots or flower vases.
5. Floating cooler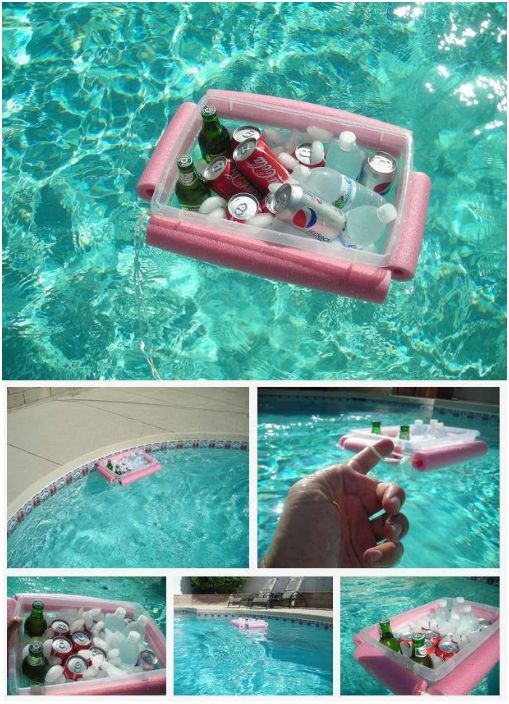 Floating beverage cooler.
A floating cooler is a cool idea that all pool owners will love. Such a cooler can be purchased at the store, or you can build it yourself. You only need a medium-sized plastic container and a harness-noodles (aqua arc).
6. Mini grill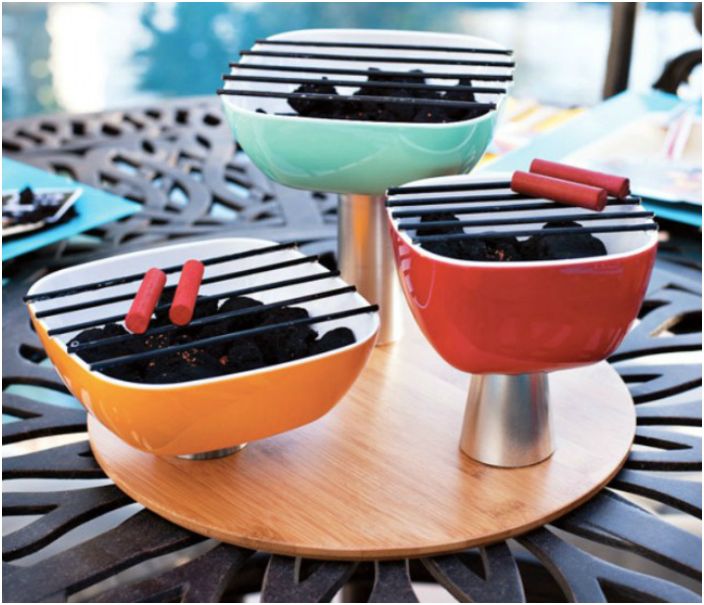 DIY mini grill.

A mini grill is a great idea for summer gatherings in a small circle. This idea will allow you to cook several small dishes at the same time right at the table..
7. Deck chair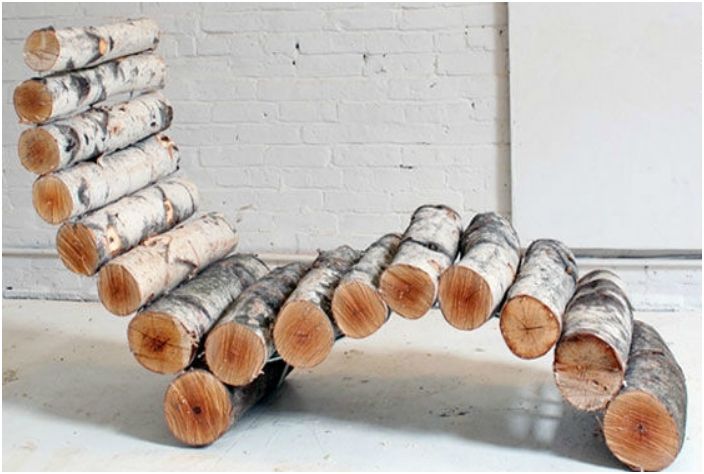 Chaise lounge made of logs.

A charming chaise longue made of small logs – perfect for a patio.
8. Wigwam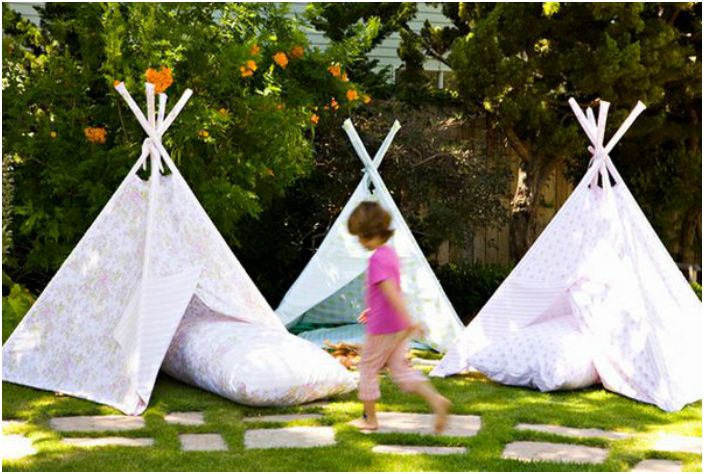 Tent camp in the yard.
All children dream of their own house, a secluded corner, a secret refuge. Build a few small wigwams in the country for relaxation and fun children's games.
9. Sandbox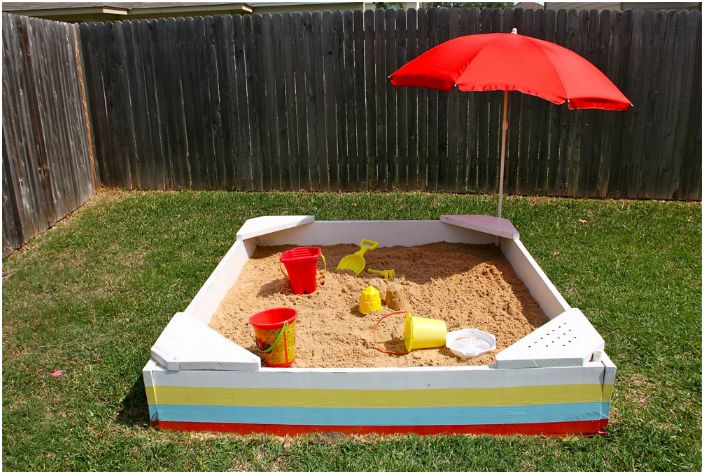 Homemade sandbox.
Without exception, all kids love to play in the sand, make Easter cakes or build castles. So why not build a small wooden plank sandbox for the kids..
10. Ball game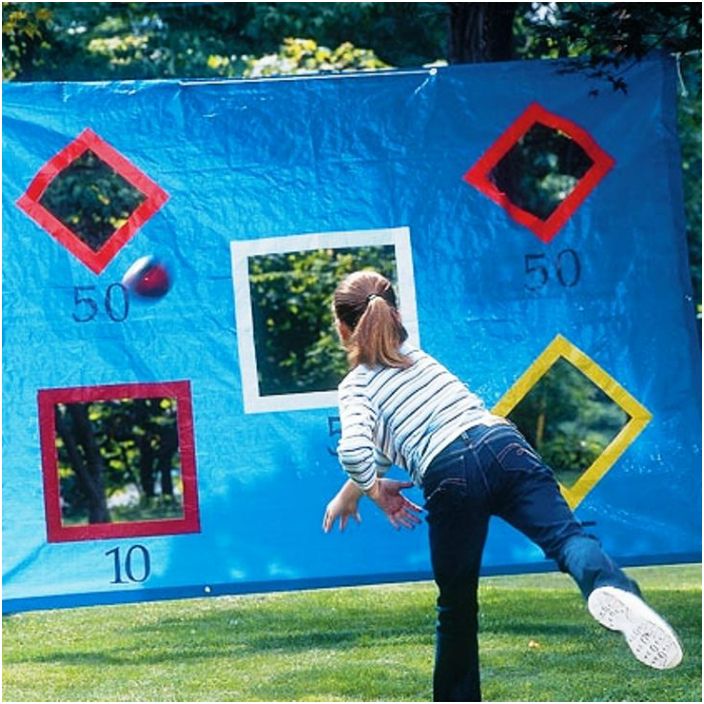 Exciting ball game.

Use a large piece of tarp to create a vertical «fields» for playing with the ball. Such a game will not only amuse children and adults, but will also help develop accuracy, coordination of movements and power of impact..
11. Luminous pots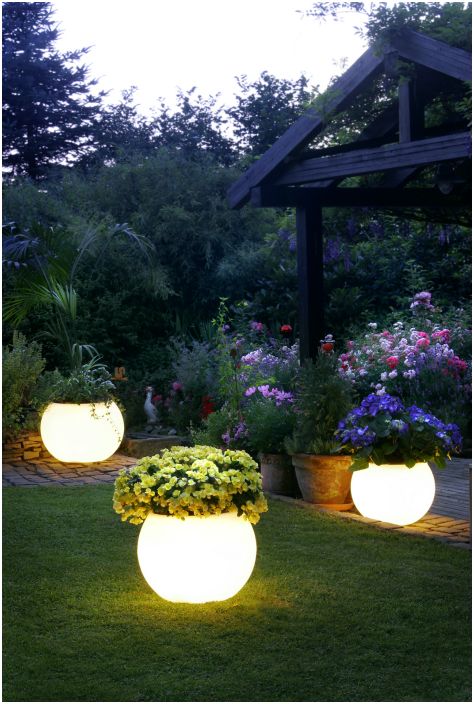 Glowing flower pots.

Flower pots glowing in the dark look mysterious and beautiful. Turning ordinary pots into glowing ones is not difficult at all, you just need to paint them with special glowing paint.
12. Dryer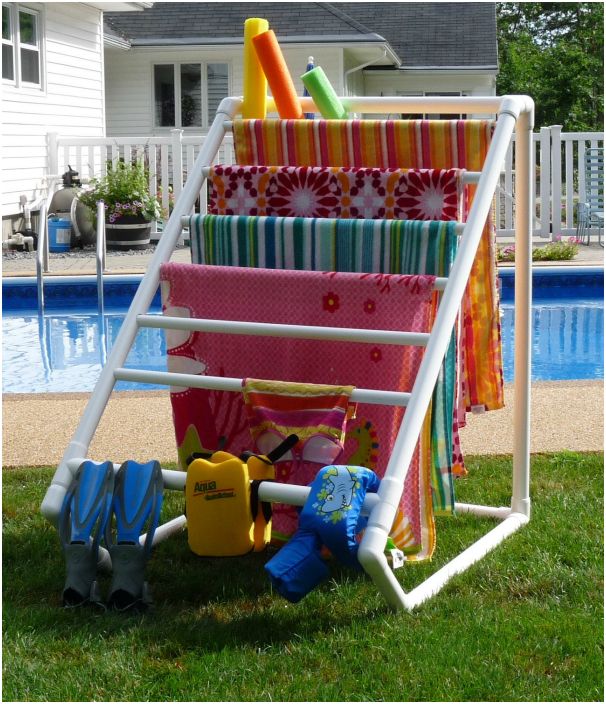 Clothes dryer.
Large tumble dryer that can be built from PVC pipes.
13. Tarzanka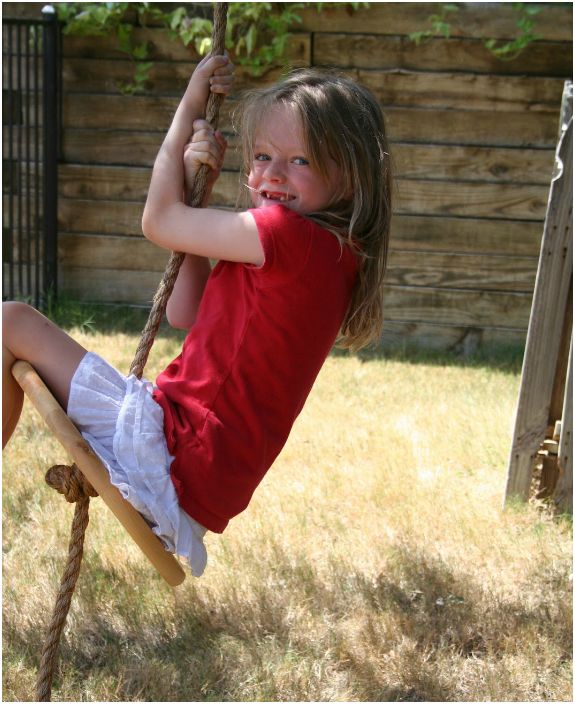 Tarzan in the yard.
Modern children do not know how to have fun in the fresh air. A homemade bungee will help fix this. Teach your child to use «attraction» my childhood.
14. Green tent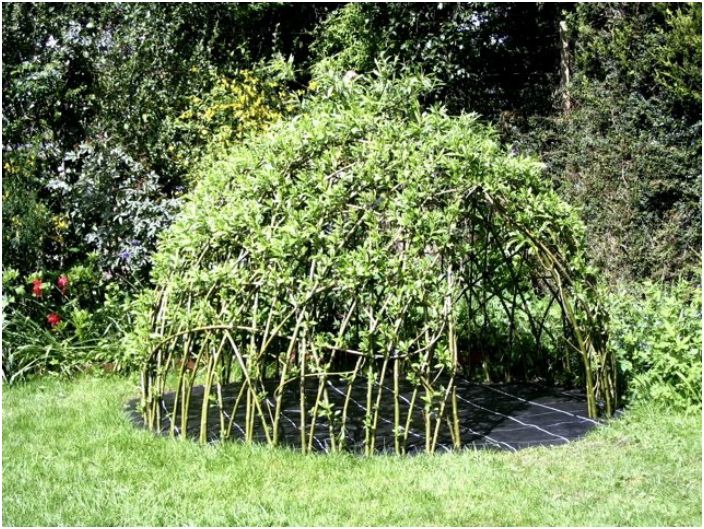 Green gazebo.

A living gazebo is a popular trend in landscape design. It is worth noting that the device of this kind of structure is a matter that requires constant attention, which will last at least several years. But such a gazebo will undoubtedly become a decoration of a summer cottage and a wonderful place to relax..
15. Patio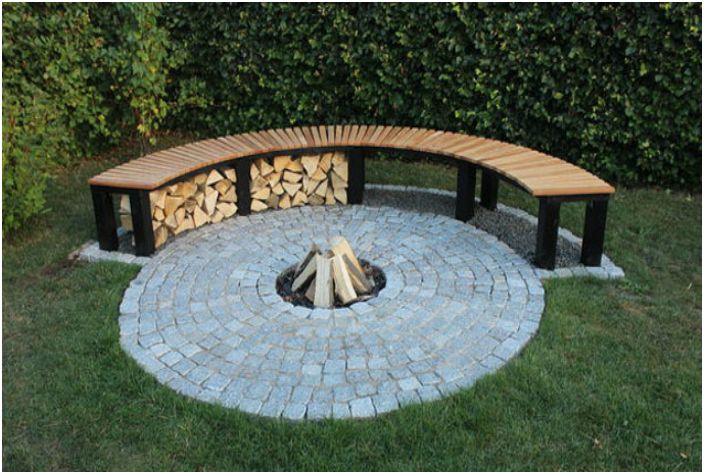 Beautiful patio.

A beautiful patio with an open hearth, a semicircular bench and a place to store firewood will be a favorite place for fun family gatherings during the warmer months.
16. Garden table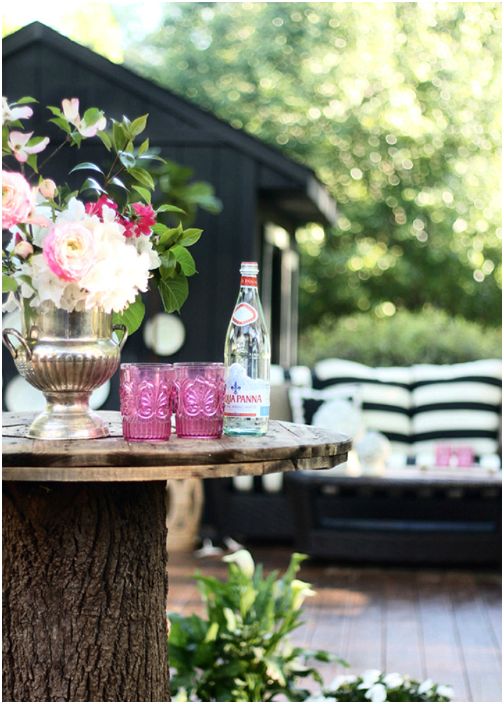 Stump table.

Do not rush to uproot the old tree stump, turn it into a small coffee table.
17. Hanging bed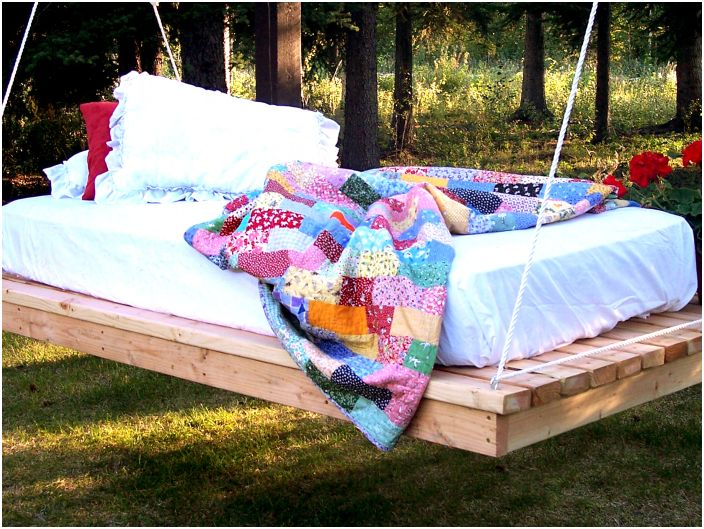 Open air hanging bed.

A gorgeous, comfortable hanging pallet bed – the perfect place to sleep and relax outdoors.
In continuation of the summer cottage theme, there are 17 more magnificent projects for arranging a summer cottage, which will be useful to everyone.