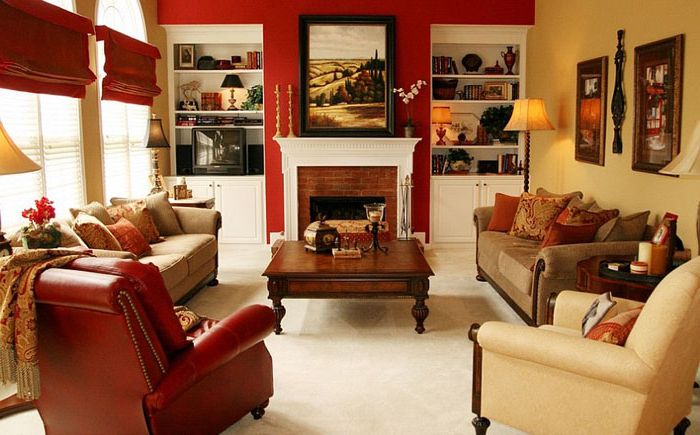 The magic of red in the living room interior

If you are interested in a color that will immediately and without a doubt change the interior, then this is irrepressible red! The fiery, passionate and versatile color of love has always been the color of the bedroom. While many prefer hot tones in the kitchen today, it is a rarity in the living room. But, despite the concept chosen for the design of the living room, red will always be in place..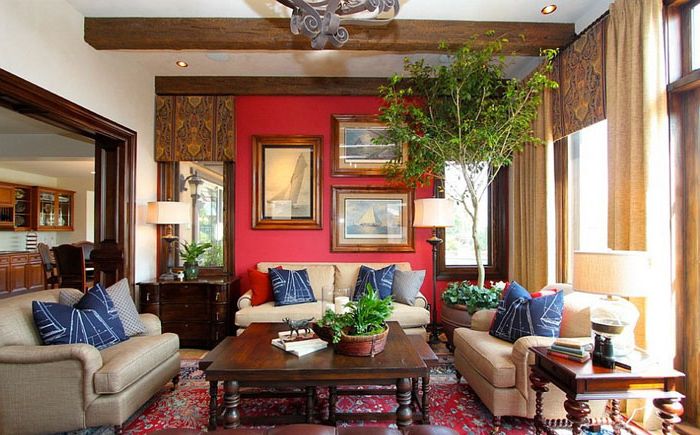 Living room with red and blue accents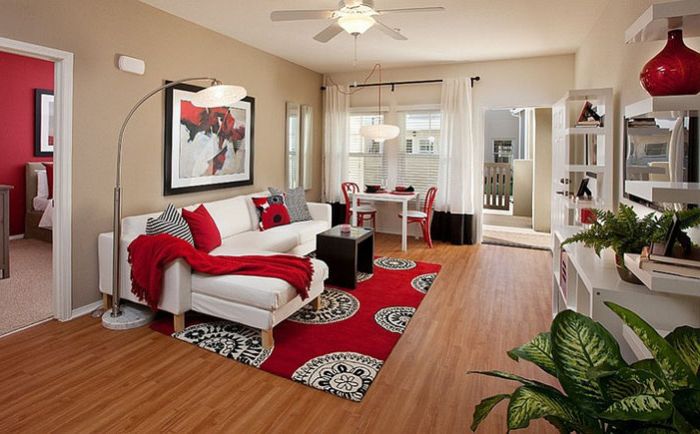 Living room with red accents by Borden Interiors & Associates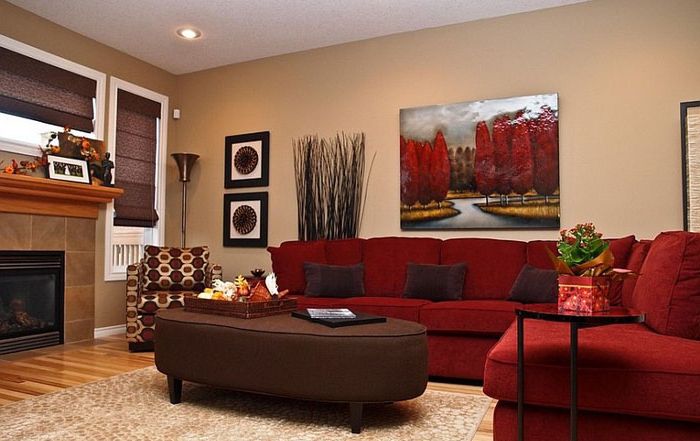 Red sofa – the compositional center of the living room
Striking, elegant and powerful red will help the living room look exclusive. No one will deny the fact that you can overdo it and end up with an intimidating and uncomfortably bright living room. We offer an overview of successful examples of the use of red in living room decor – from simple red elements to a completely red room..
Fiery red modern style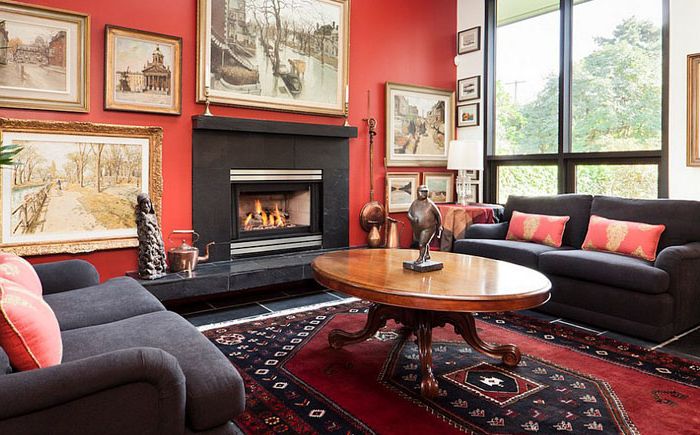 Paintings on the background of a red wall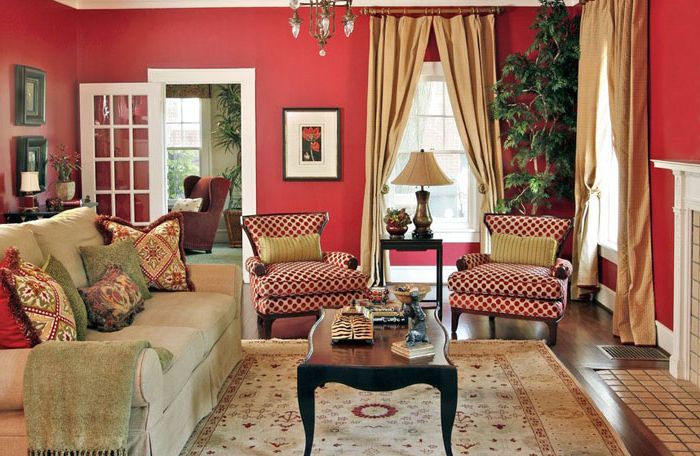 Red Living Room by Dona Rosene Interiors
Today's modern living rooms in red are much more attractive than one might think, all that is needed is to strike a balance between shades and lighting. White and red in combination give a beautiful combination – the presence of the former softens the red in the decor. A living room with a balance of black, white and red looks modern and sophisticated. Black goes well with red, complementing it.


Music Lounge by Dillard Pierce Design Associates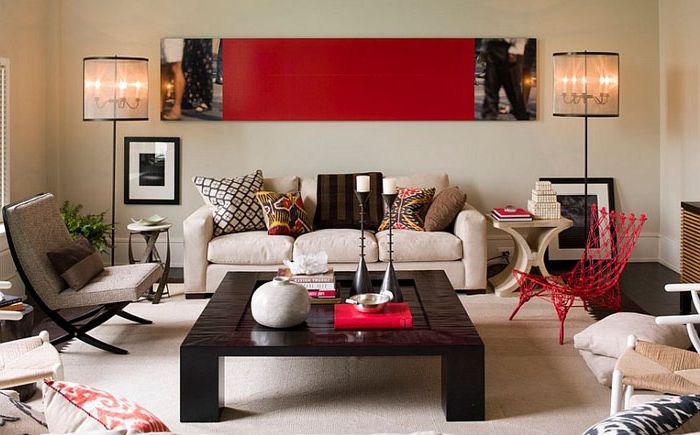 Contemporary living room with red accents by Thom Filicia
A modern living room with a red accent on the walls looks breathtaking, while the room itself, draped in red, looks enchanting. But you need to remember that using the color palette is wrong, it is easy to make a dark room even darker, and a light one even brighter. And the situation cannot be remedied simply by adding more light sources in a dark small room. You just need to place your bet on individual red accents.
Variety of styles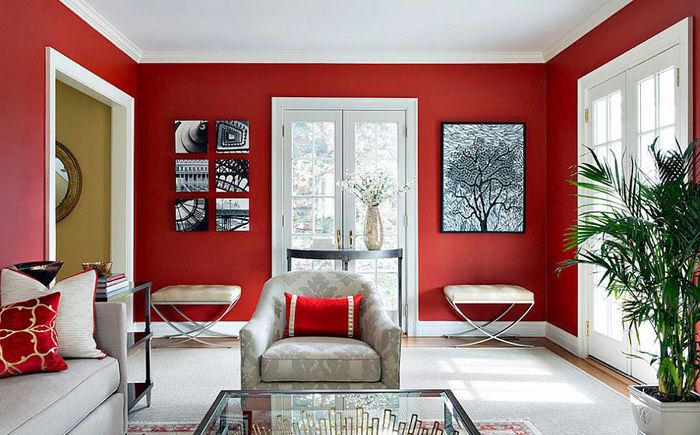 Red and white living room by Clean Design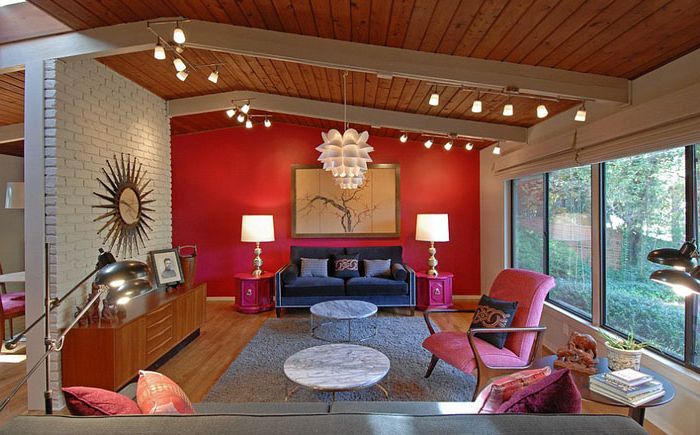 Red and hot pink in the living room by Brian Patterson Designs
If you prefer classic designs and traditional living rooms, then red is the right choice. True, it looks better in antique-style interiors than in ultra-modern homes. Red color in this case is associated with something royal and ennobles ordinary housing..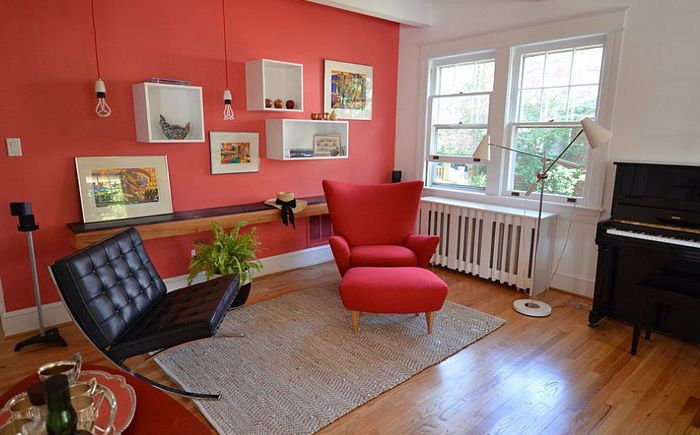 Red Living Room by Nicole Lanteri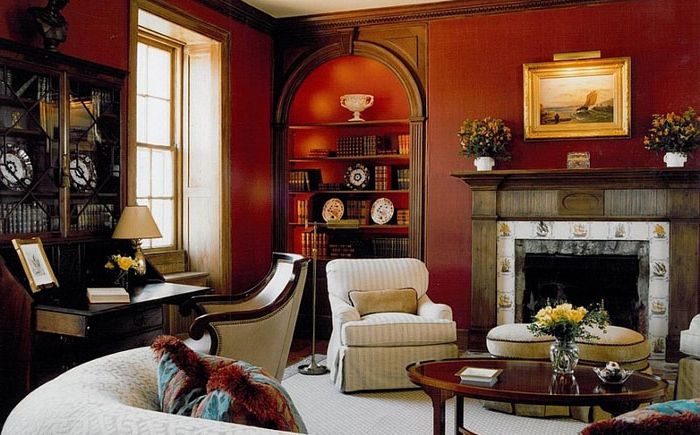 Classic living room in red
Red walls can also be used as a backdrop for paintings, and in combination with red velvet curtains, you can create a classic living room. Accentuating red with gold elements will create a majestic look.
Aura of red


Gold accents in the red living room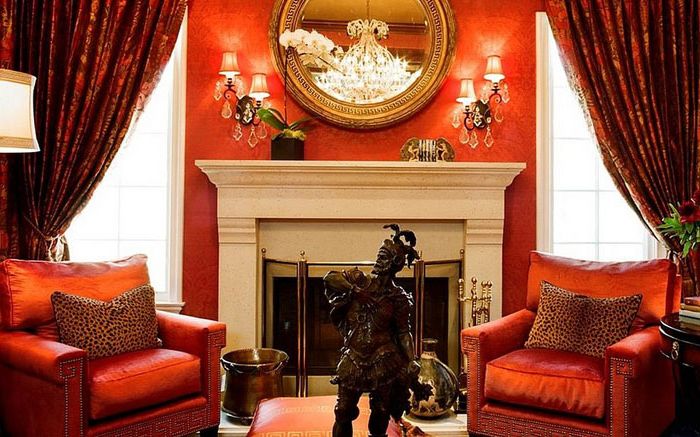 The Luxury of Red in the Living Room by Tracy Murdock Allied
If you want to add red to the interior, you should start with small accents. If there isn't enough space, then you can simply add some red cushions. If you like everything, then you can move on to larger objects – chairs, sofa. Paint the wall red, put a red carpet or walkway – these are simple, risk-free techniques..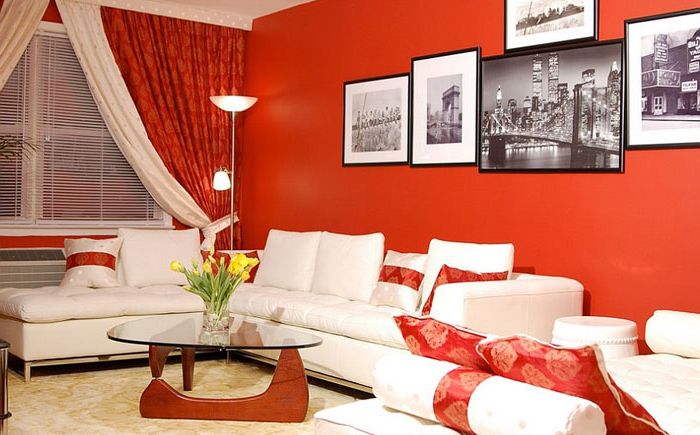 Small living room in red tones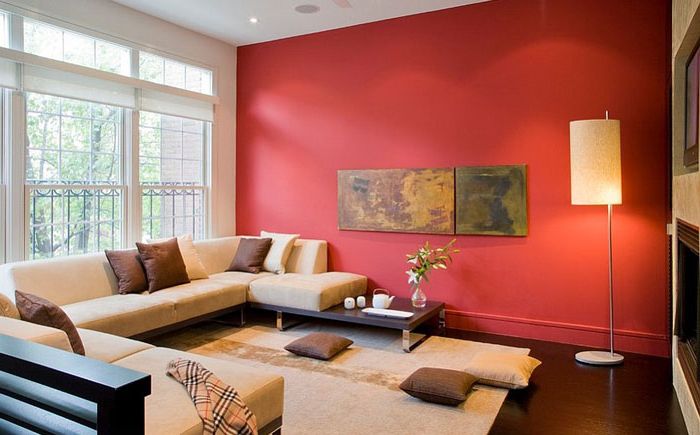 Semi-minimalist living room by FORMA Design
Don't be afraid of red in your living room decor just because some designers only use a neutral color. If you like red, use it in various combinations and enjoy a beautiful unbroken design. You can even take a chance and arrange a monochrome interior in the color of passion.