The bedroom has a very special and personal meaning for each person. Here we sleep, relax, spend our personal time. Many of us have our own private corners in the bedroom, so we can safely say that the bedroom is the center of the whole house..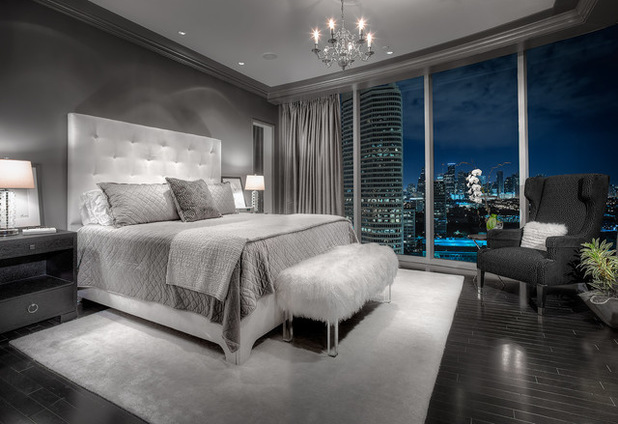 Recently, contrasting bright color combinations have become fashionable in the design of the bedroom: black and red, yellow and blue, pink and purple, black and white. We will talk about the latter in more detail..
Choose a lead color
The darker and smaller the room, the lighter it should be, which means that white will prevail in the overall range. Walls, floors, ceilings and most furniture will be white, with black acting as an accent color that can emphasize the contrast of the color scheme. The same principle applies to black – you can safely make it the main color in a large, spacious and bright room. With such initial data, the bedroom will still look light.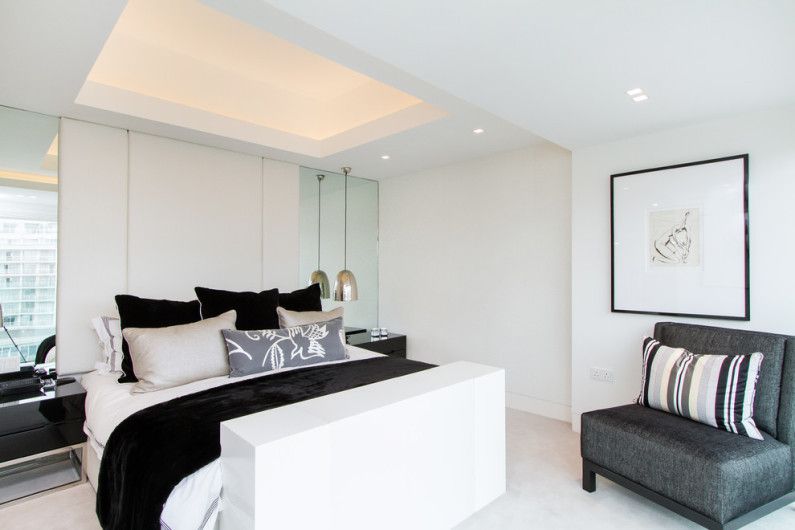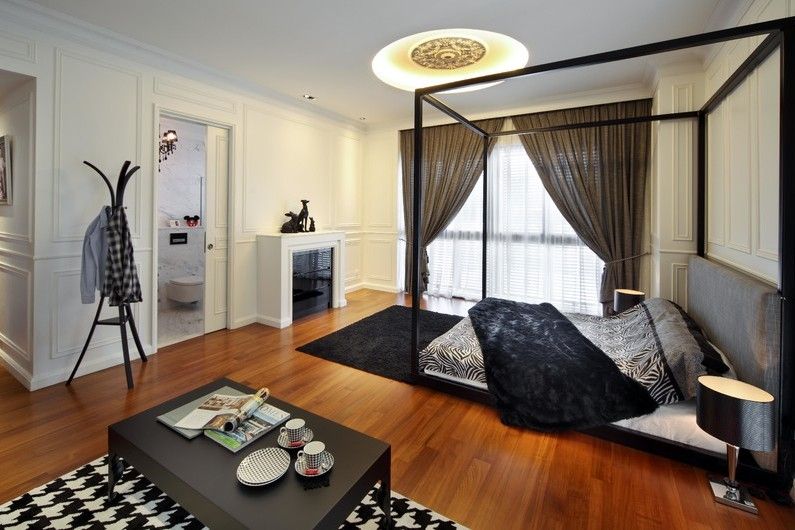 Create vibrant accents
Despite the fact that the black and white interior is the standard of monochrome, bright accents will not be superfluous. It can be textile decoration: curtains, pillows, bed linen, various kinds of decor – paintings, framed photographs, figurines, etc..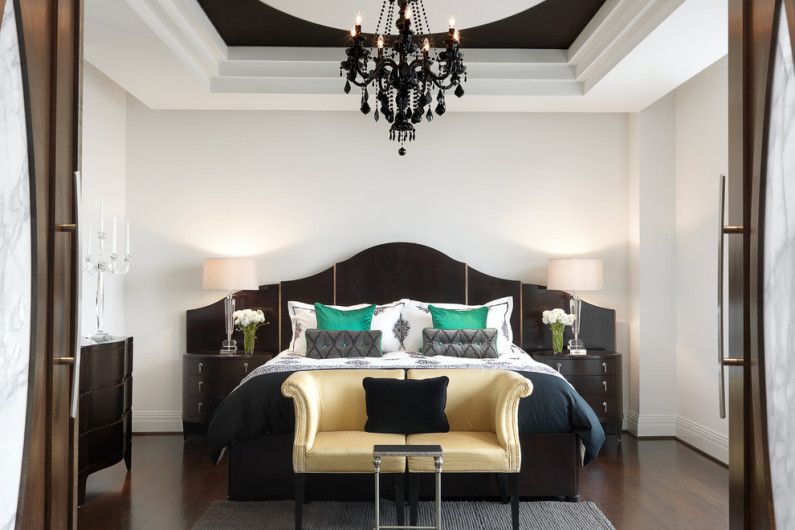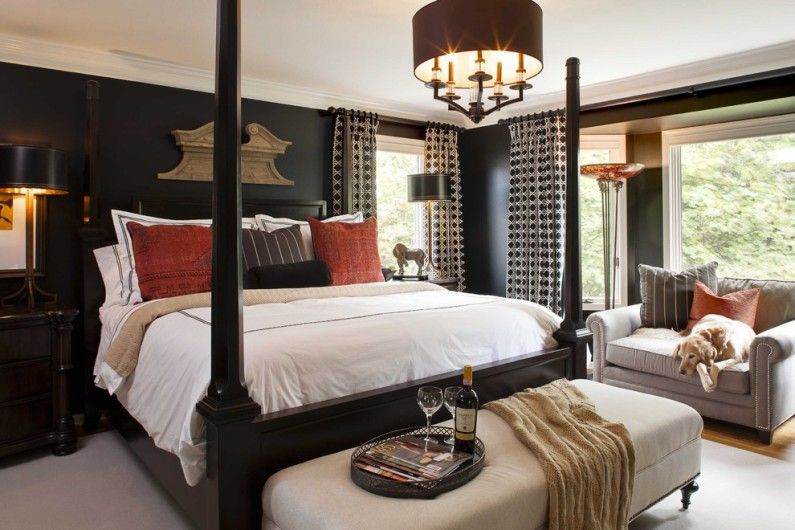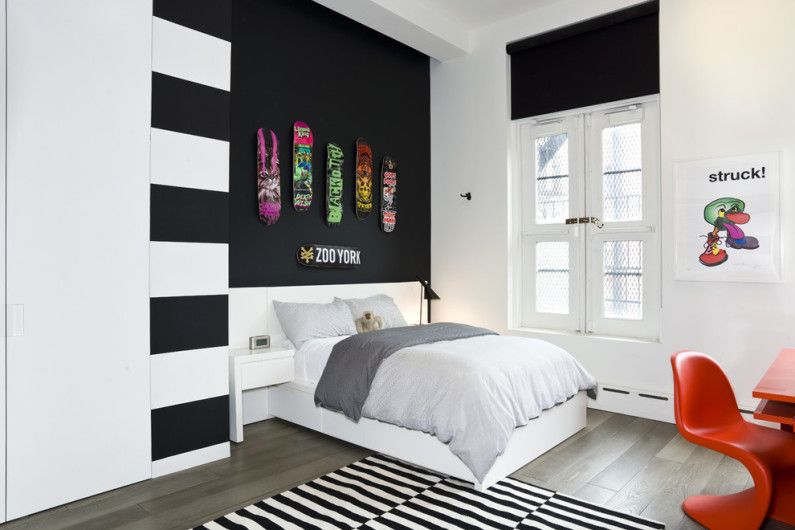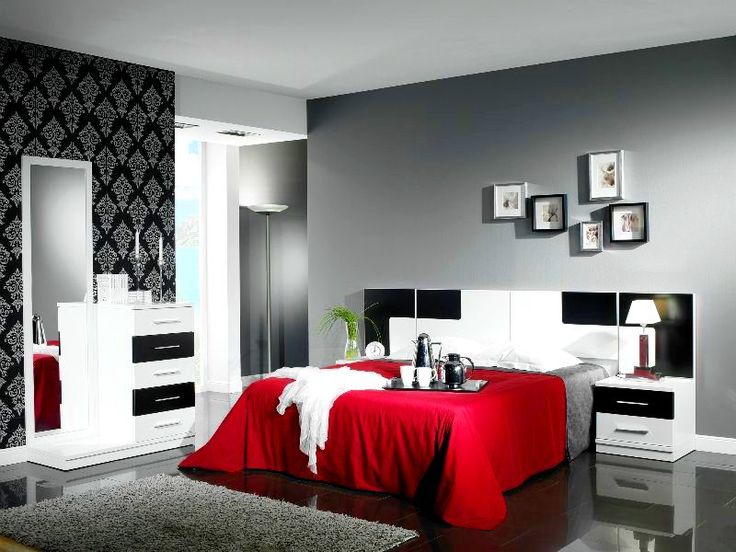 Use black and white prints on textiles
This is a very simple yet stylish trick that will help you easily «support» general black and white mood. Contrasting prints in an oriental or baroque style look very impressive. Therefore, you need to decide in advance where you want to see them..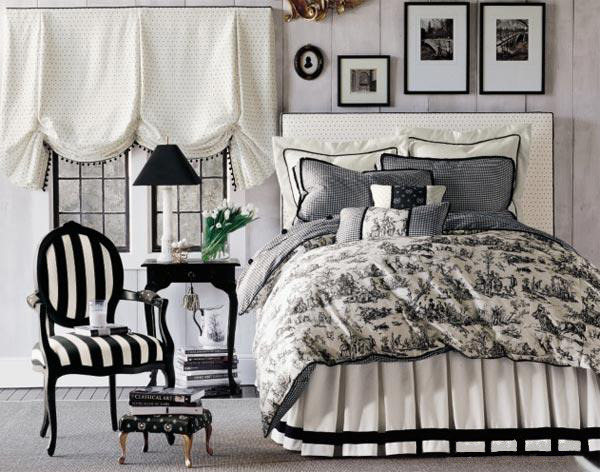 Black and white curtains, a bedspread or upholstery – you need to choose one thing, because a large number of contrasts heavily load the visual perception. This is unacceptable for a bedroom, on the contrary, you need to create a pleasant relaxing atmosphere even with small details..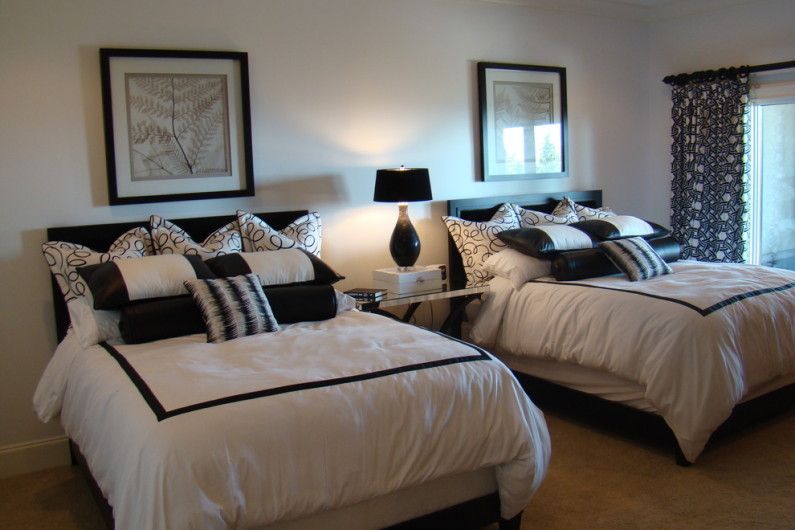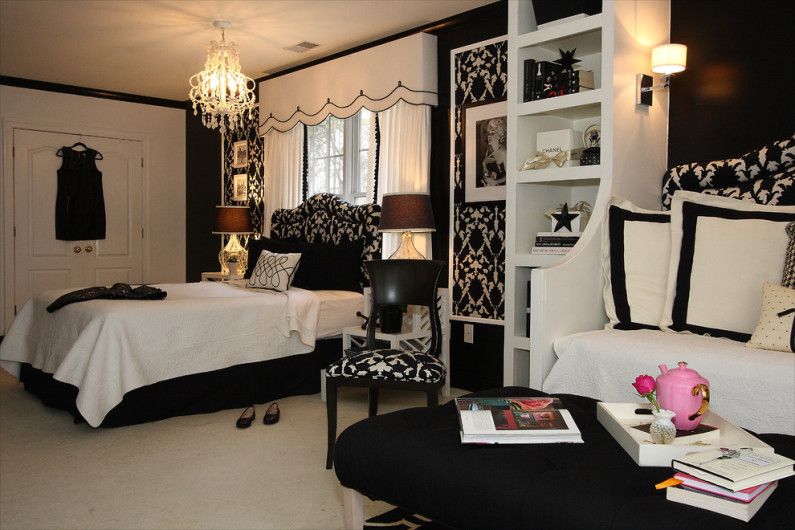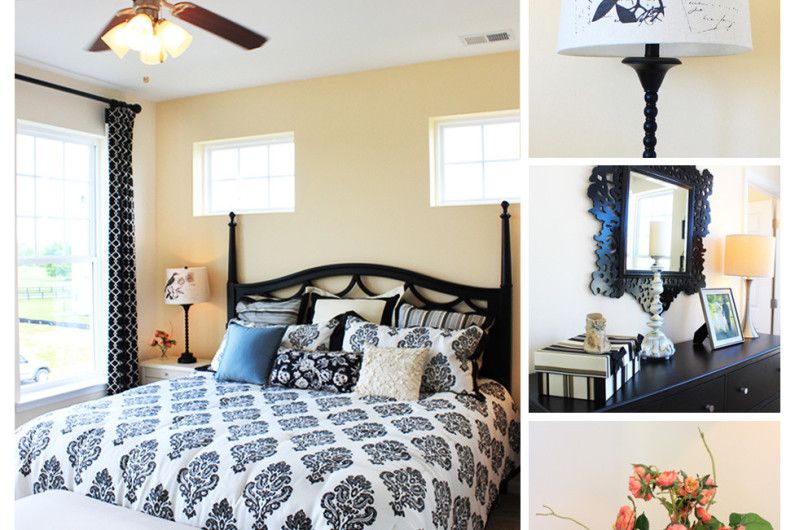 Decide on the style
Black and white is good for any style. This is certainly true, because this combination is classic, and therefore does not become outdated and never boring. Minimalism, conteporari or art deco – in any of these styles you can create a truly luxurious interior.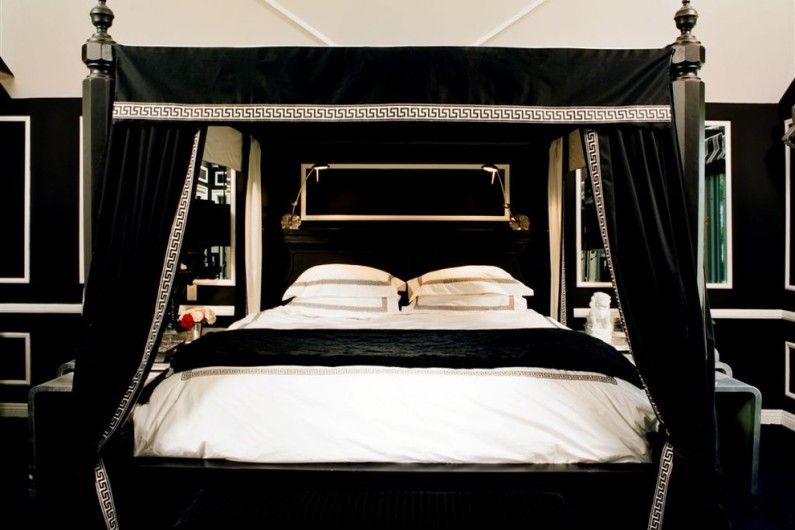 Black and white finish
White floor – and your bedroom will «soar». With this simple trick, you can visually enlarge your bedroom. Simply choose a white floor covering. If you decide to make all the decoration of both the walls and the ceiling in white, then the room will look much more voluminous and lighter. Even with black furniture or accents.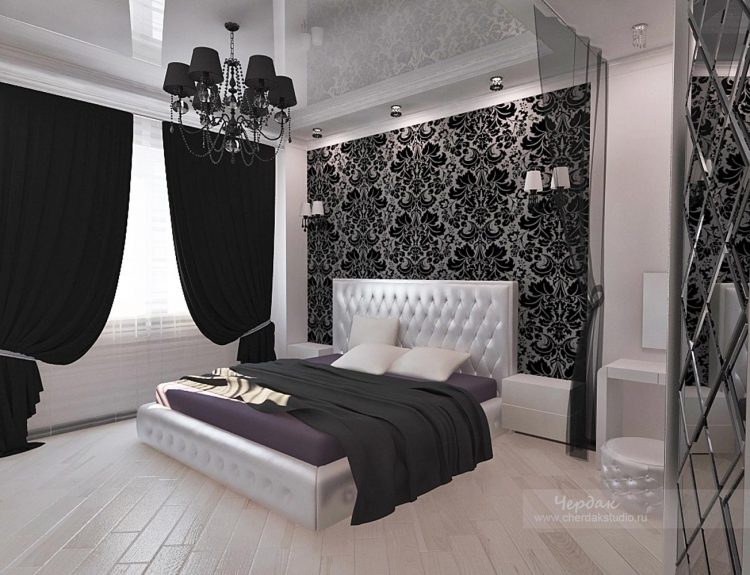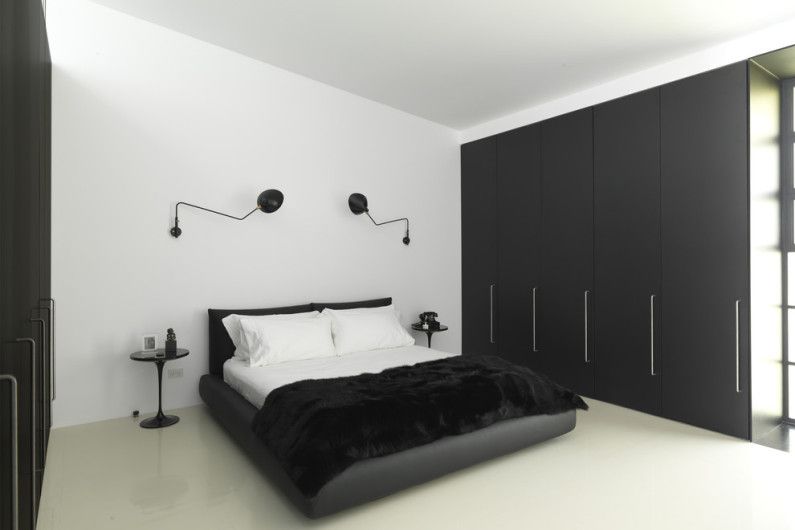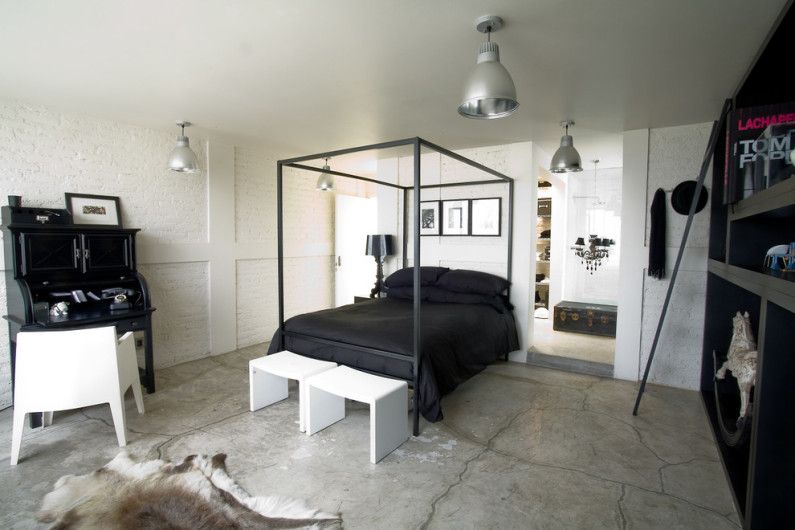 Lighting in the bedroom
The black and white range requires special lighting, especially in a bedroom in which the main color is black. Take care of large windows (if you are at the design stage of a house), a sufficient amount of natural light (if you have a beautiful view from the windows of the apartment, you do not need to curtain the windows) or artificial light sources. A large chandelier in the general stylistic solution is a great alternative to French windows, however, as well as vice versa..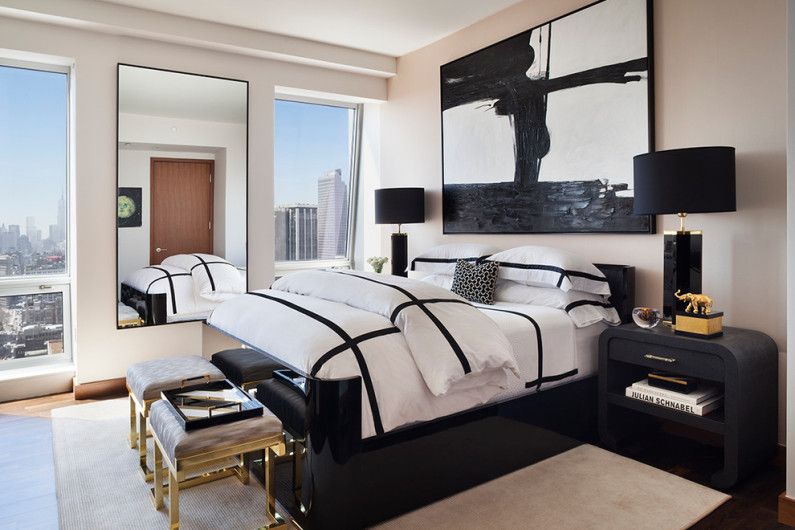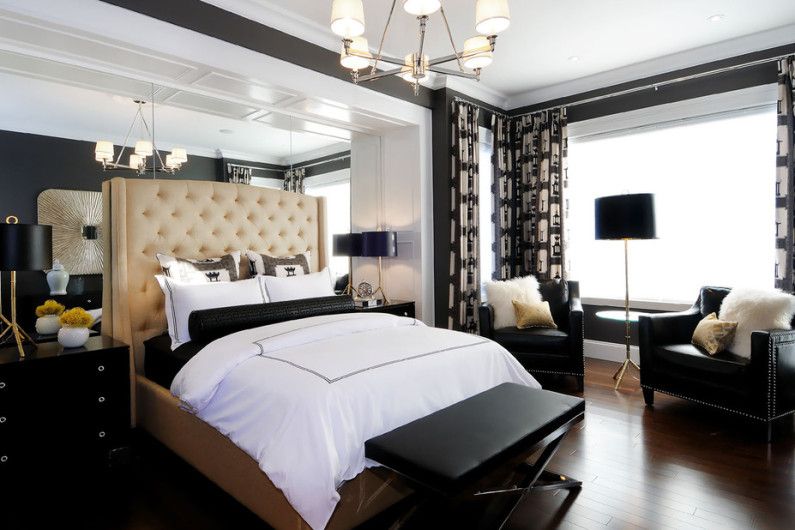 Choose the right shade of white and black
Remember that black has many shades, however, like white, and therefore you can take this technique into service and safely use it. A great idea – take the color spectrum of black shades, and choose all interior items in different shades, down to the smallest detail. It's difficult enough, but the effect will be overwhelming. All items in the room will create a single harmonious design.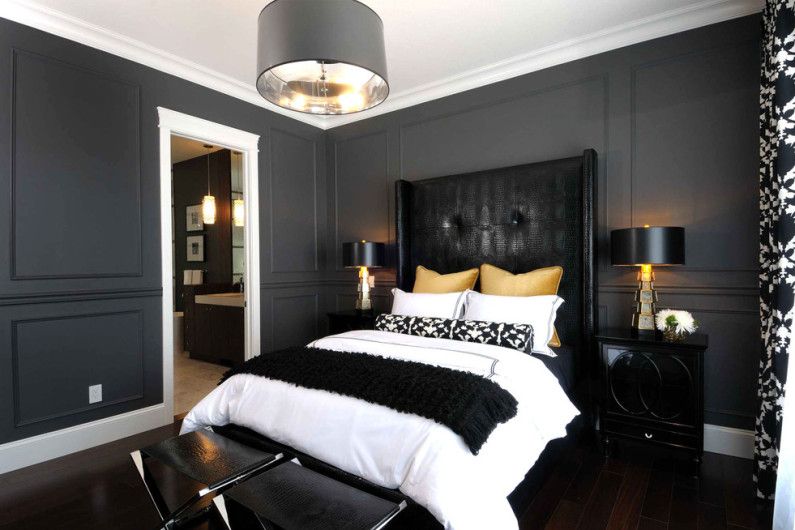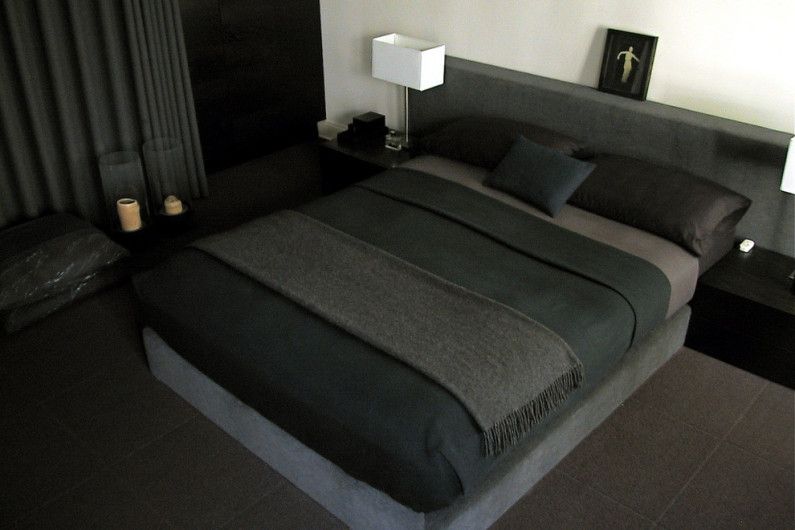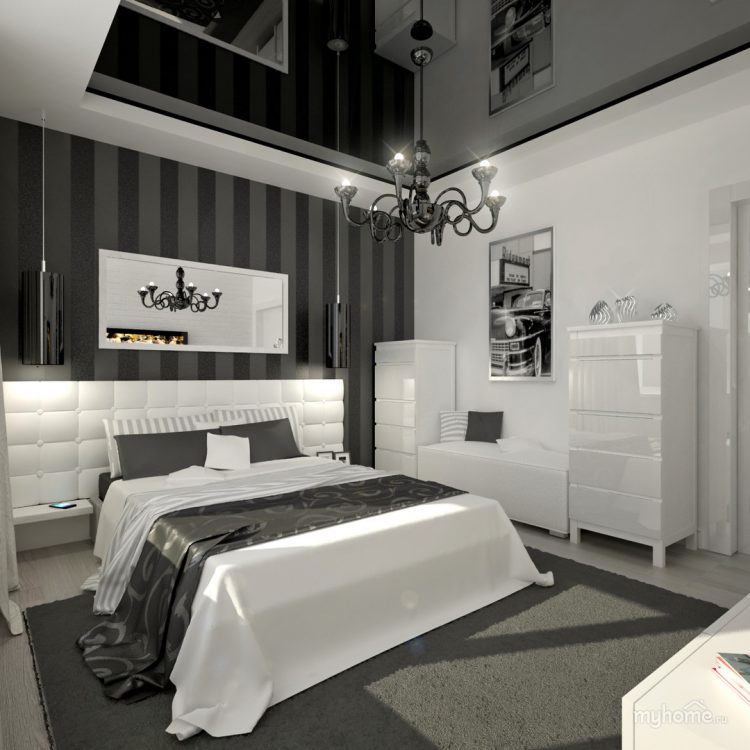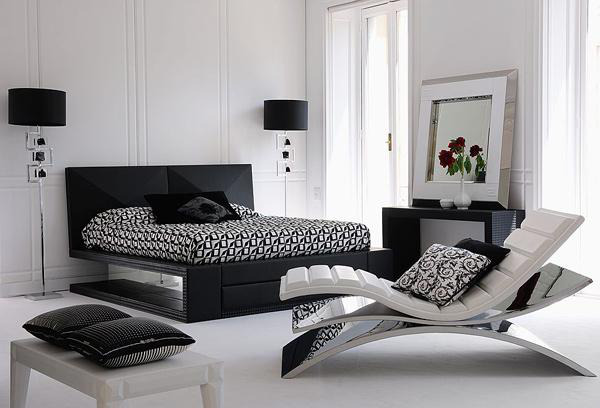 Black and white is surprisingly versatile and good for any style. It's not for nothing that the legendary Coco Chanel loved this combination so much, black and white is a classic that never gets old and never goes out of style..
Good luck!