Arranging a children's room is a very difficult and responsible task. The designers who were entrusted with the design of the nursery, or the parents who decided to equip the room on their own, are faced with a number of requirements for safety, environmental friendliness, colors and zoning. With so many tips and limitations, it's easy to get lost and make mistakes..
How to decorate a nursery: tips
We have prepared a list of the most common mistakes when arranging a child's schoolchild, which should be avoided:
1. Too clutter up the space with furniture. In the children's room, you need to leave enough space for games and chatting with friends. Instead of putting in another dresser or ordering a huge wardrobe, think – perhaps you can use other storage options: use niches under the sofa, space under the bed, or more functional place shelves in the closet and arrange books more compactly on the rack.
Better: a nursery with plenty of room for play and fun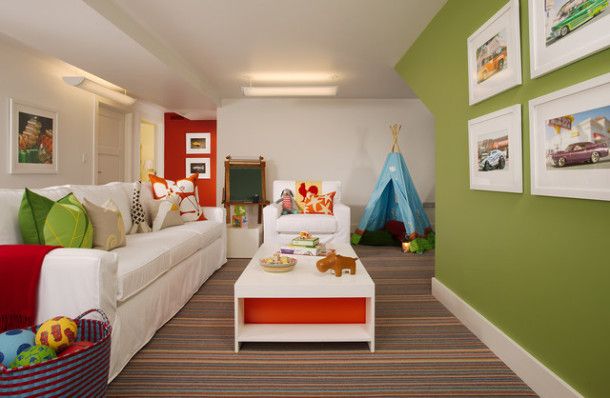 2. Use complex design elements. For example, in the past, such a favorite by many designers technique as a complex multi-level plasterboard ceiling, literally hanging over a sleeping place, is absolutely inappropriate in a nursery. Such unnecessary design elements include decorative niches (equipped with backlighting, they will look much more appropriate in living rooms), arches (to ensure privacy, it is better to install a door in the children's room) and other purely decorative techniques that do not carry a functional load.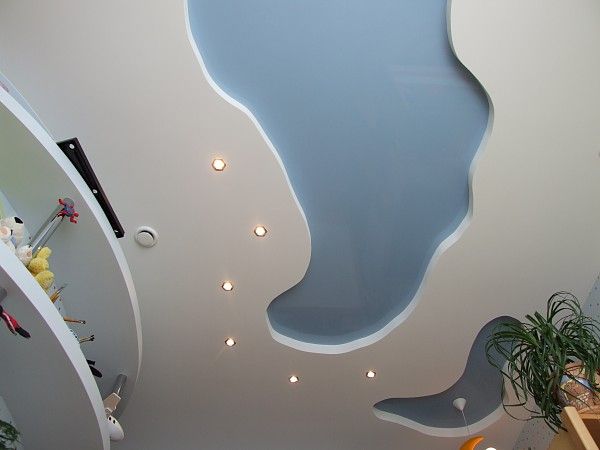 Better: a nursery with functional niches, shelving and other useful items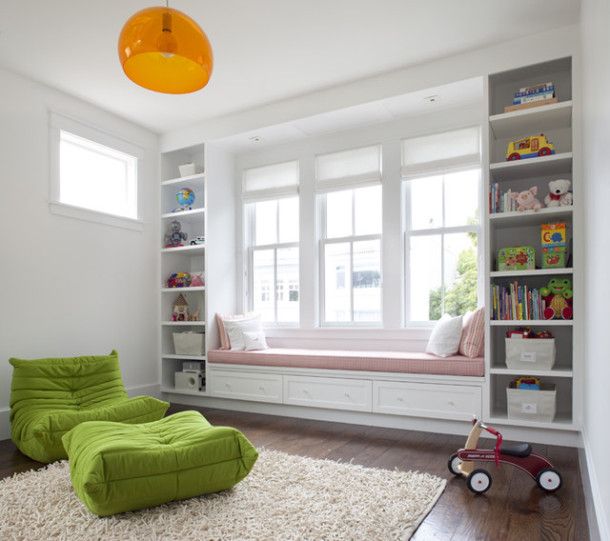 3. Buying too expensive furniture. Yes, parents often want to show those around them that they don't feel sorry for anything for the baby and that expensive furniture brought from Italy is worthy of their future excellent student. BUT in the end, the baby will constantly hear – «be careful not to scratch», «do not climb up on this sofa», «no, you cannot stick your drawings or a poster of your favorite band on this wallpaper» etc. There is no need to turn the nursery into an exhibition of parental opportunities, this is «live» a room that will grow with the child, and you will have to change the interior quite often here.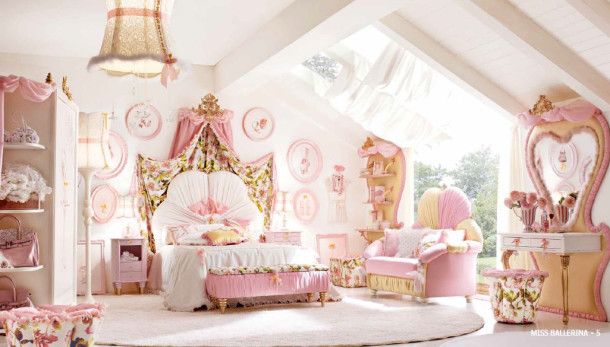 It's better: «live» a nursery that changes with the child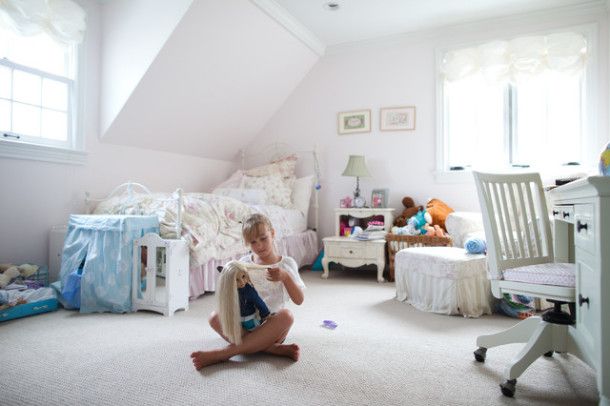 4. Buy furniture «for growth». To make a child's room too old «until school finishes, we will not change anything», certainly very economical, but a faceless room in which a child does not like anything is unlikely to make him happy. Try to involve the child as much as possible in the choice of furniture, listen to his wishes when choosing a color, take into account his preferences when setting up a nursery.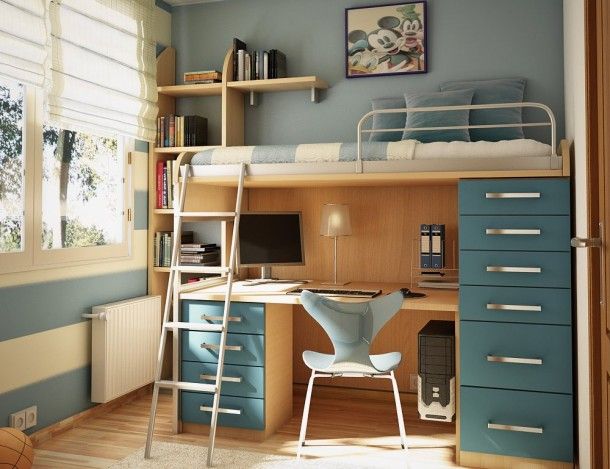 Better: nursery, furnished by age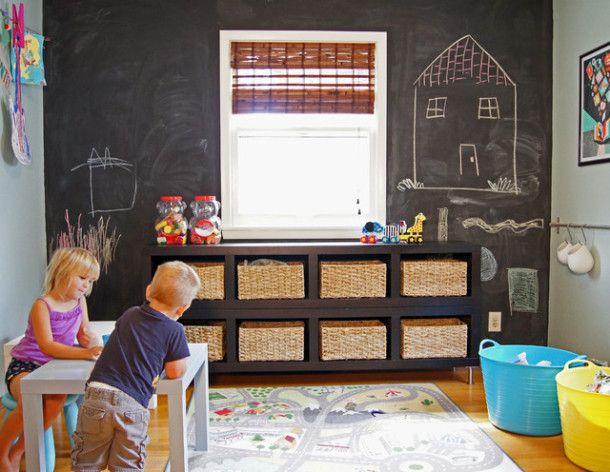 5. Ignore the interests of the child when arranging the nursery. Themed nursery is much more interesting than faceless, «gray» room, like everyone else. Choose the theme that is close to the child and apply its main attributes in the decor of the nursery. If the child is very addicted and often changes their preferences, it is better to use it on replaceable accessories..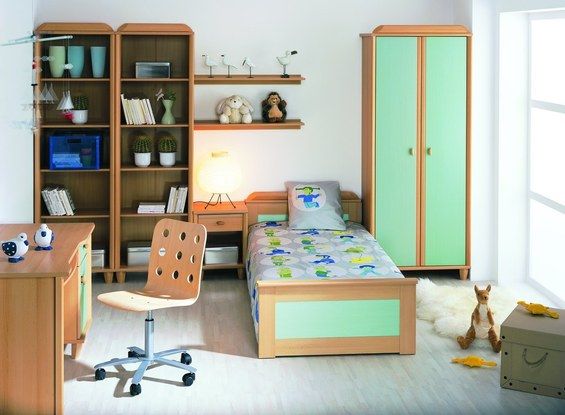 Better: themed kids room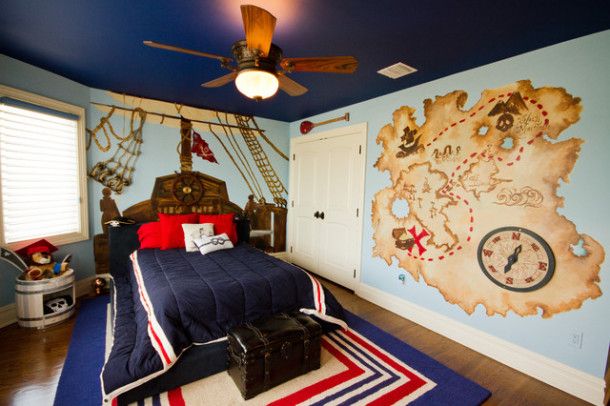 And most importantly, when equipping a room for a student, be sure to listen to his opinion. He is no longer a kid and is able to decide for himself which wallpaper he likes best and what color of the sofa he wants. It is not worth giving absolute freedom, but it is simply necessary to provide a choice from several options. For example, one might say «choose which of these two chairs you like best». In this case, the child will have a sense of involvement in the decoration of the interior of his room and he will treat it carefully and in an adult way..
Good luck!