The nursery is the most functional room, because it simultaneously performs the functions of a bedroom, playroom, gym, workplace.
The children's room is a very important space in the home, as even the smallest members of your family should have their own space. There, children have fun, learn about the world, do personal affairs and, of course, relax..
Functional room: children's bedroom
To make the child as comfortable as possible, it is important to properly organize the space. In this article, designers from the architectural and design bureau ALTERCASA will talk about ways to organize space in the nursery.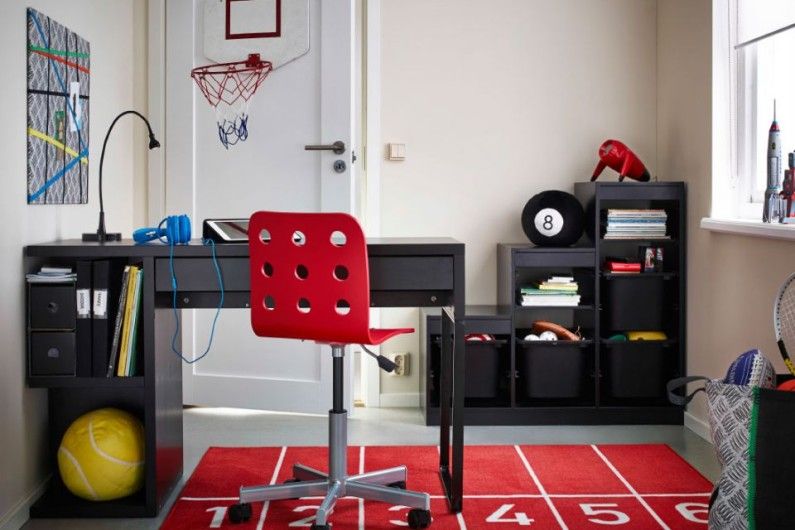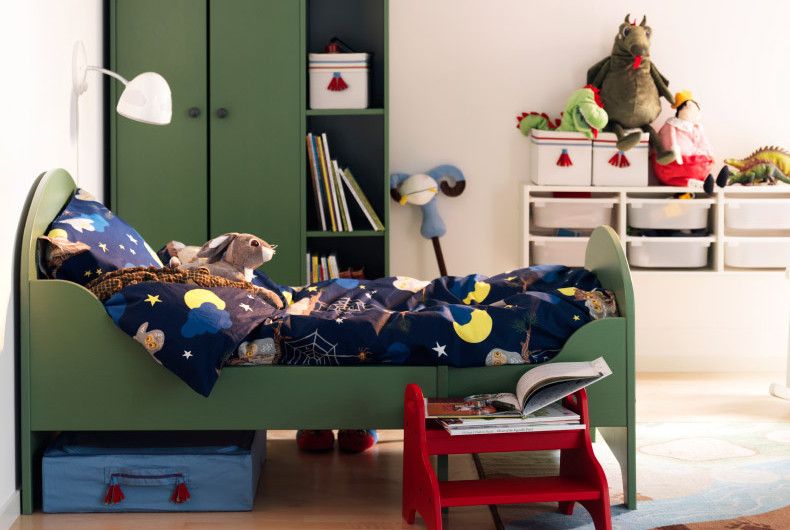 When designing a nursery, you need to consider several factors:
 age and number of children;
correct use of colors and shades;
the presence of all kinds of boxes and shelves for storing things;
 arrangement of furniture and accessories.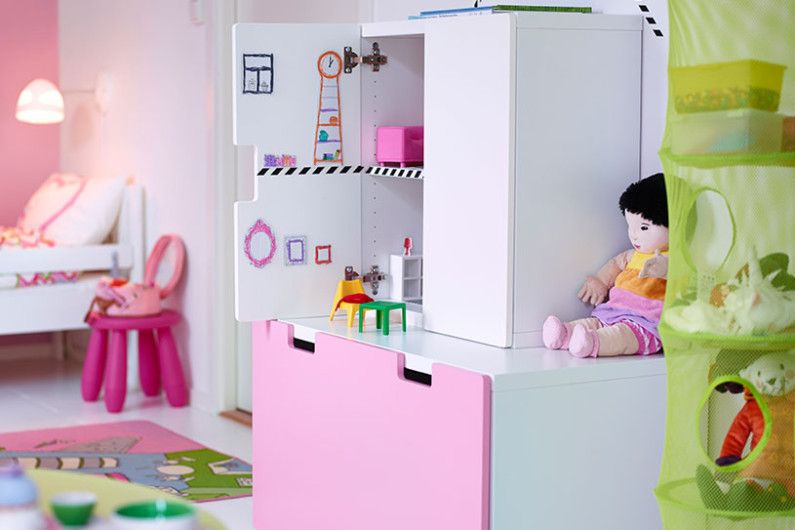 Color scheme
To make the room visually larger, it is recommended to use light colors when decorating the walls: beige, peach, salad, cream. The adherents of old traditions can paint the walls in pale blue for a boy and pale pink for a girl. And happy parents of two children can delimit the space with contrasting shades or various materials.
It is better to choose the color of the floor close to the color of the walls. However, we must remember that in the children's room the floors should be non-slip, warm and made of natural materials..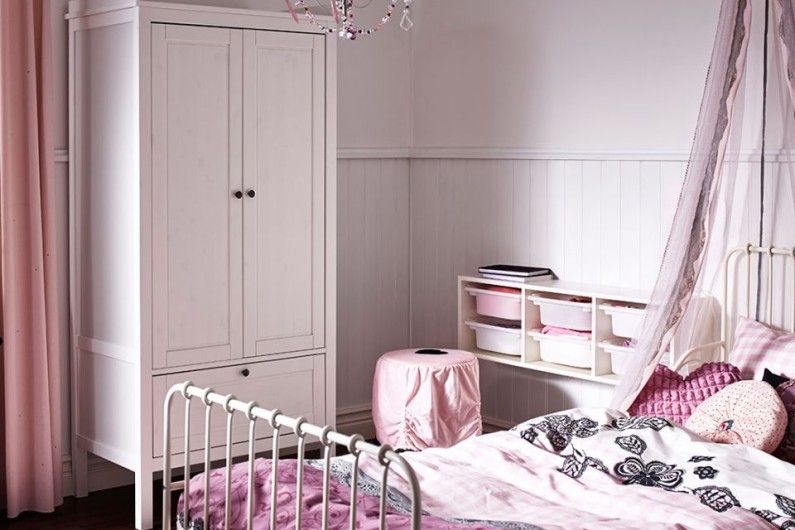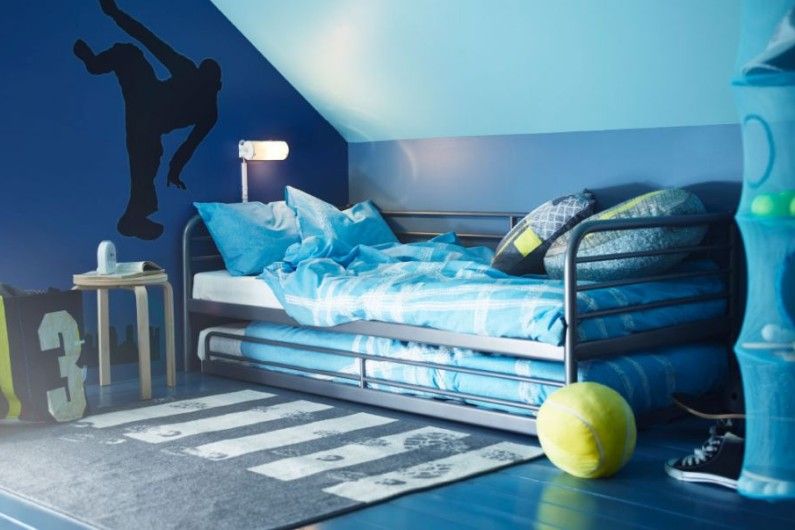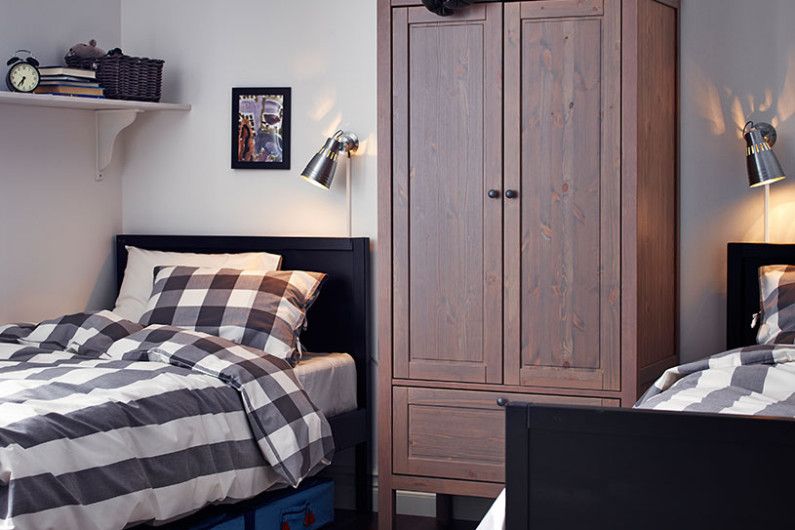 Lighting
Lighting in the nursery plays an important role. It can be a spot light, a chandelier, all kinds of sconces and table lamps. At the same time, in choosing the main light source – ceiling – you need to give preference to a laconic design without glass decorations, pendants and other decor items.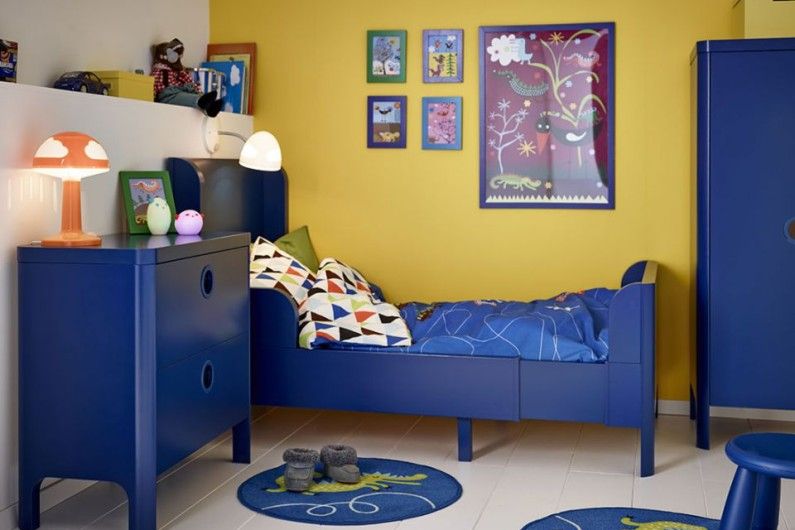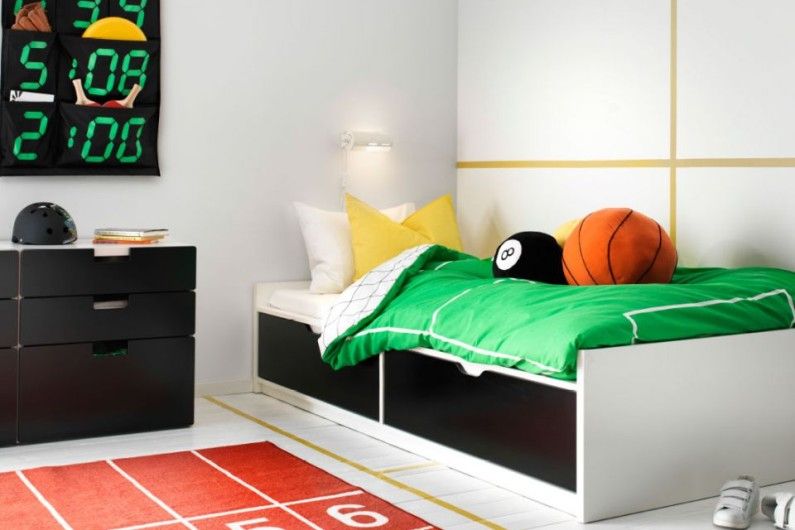 Furniture
When choosing furniture, you can focus on one of the proposed options.
Modular furniture is a great option for those who do not want to spend a lot of money on the interior of a nursery. Its main advantage is the ability to select the necessary elements, independently determining how many shelves and drawers to take for things and toys.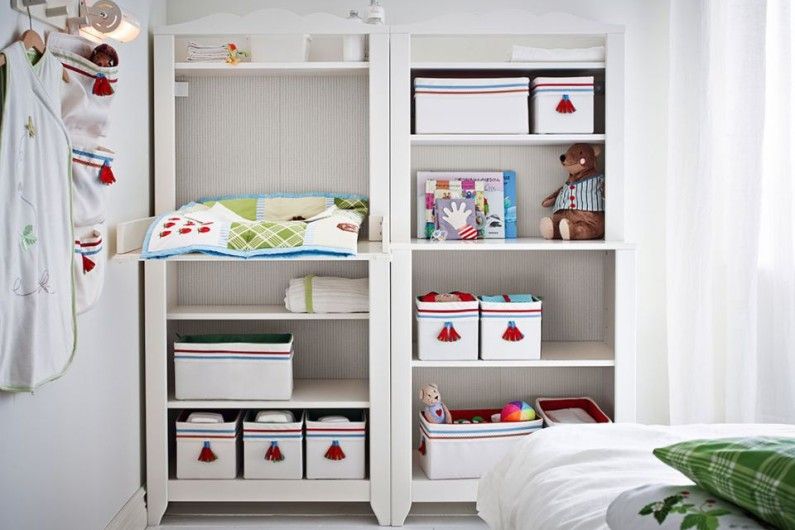 Transforming furniture, as a rule, serves its owners for a very long time: a child's bed becomes a full-fledged sleeping place for a teenager or turns into a wardrobe, freeing up space for games during the day, a small table moves apart and becomes a desk for homework. It is very convenient and also saves space and money..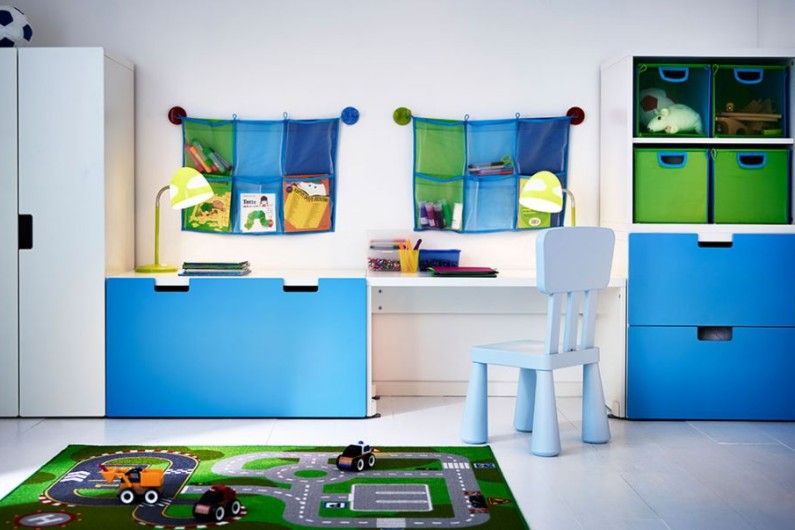 If two children live in the nursery, then one cannot do without dividing the space with all kinds of dressers, shelves and low partitions. This will provide each child with a personal space and preserve the nervous system of parents, who will not have to participate in the children's struggle to reclaim territory..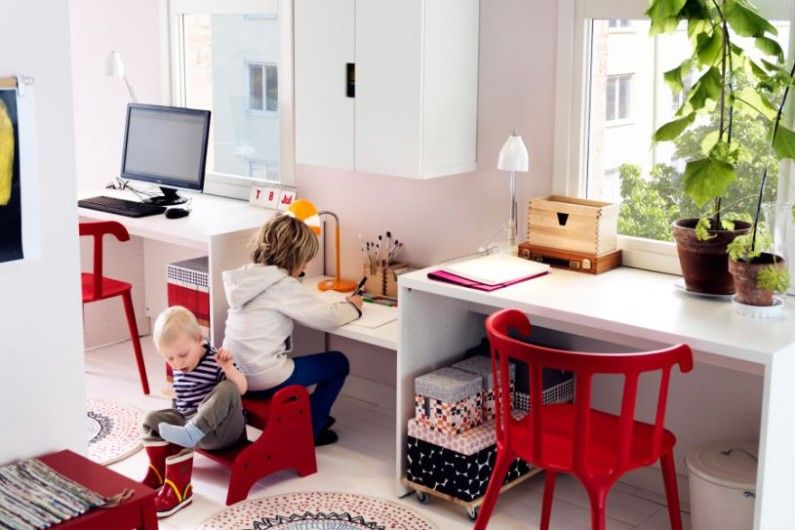 A traditional bunk bed will also help you save space, sleeping places in which can be located not only one above the other, but also perpendicularly. In addition, manufacturers make such furniture as functional as possible: step-boxes, a desk under the upper «floor», under the lower tier – a pull-out shelf for bed linen and other things. These beds can combine a bedroom with a gym. You can read everything about children's furniture in our article: Choosing furniture for a nursery: the main criteria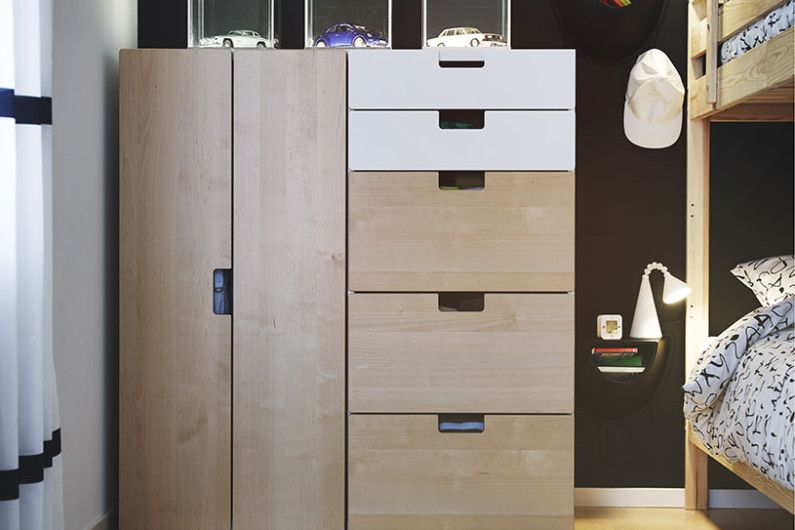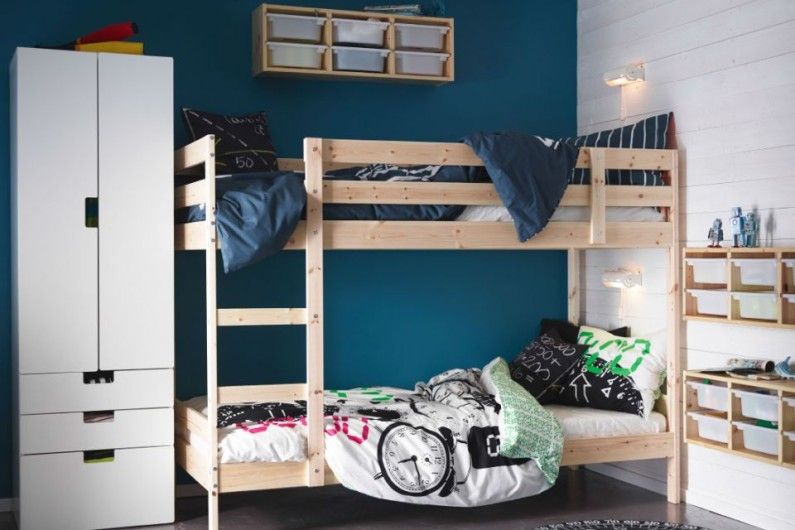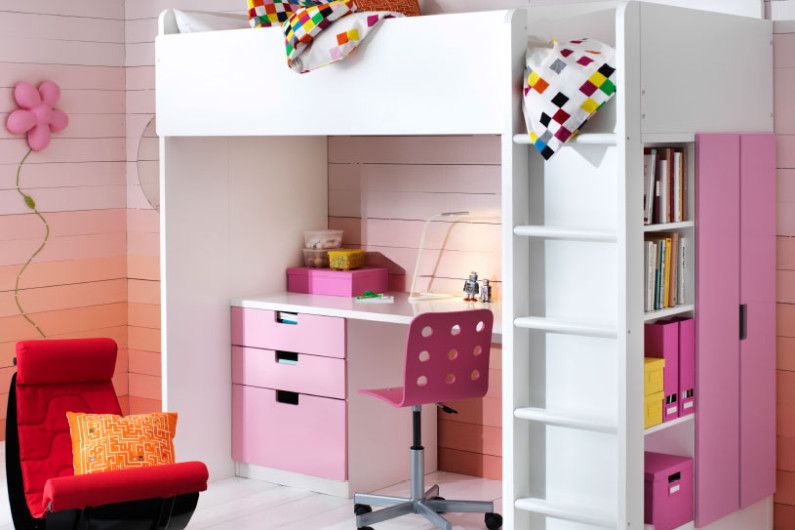 Rest zone
As for the recreation area, in the children's room you cannot do without a desk and a chair for drawing and modeling. Think over with the baby the design of his room, give him the opportunity to express himself and you will be the best parents on earth..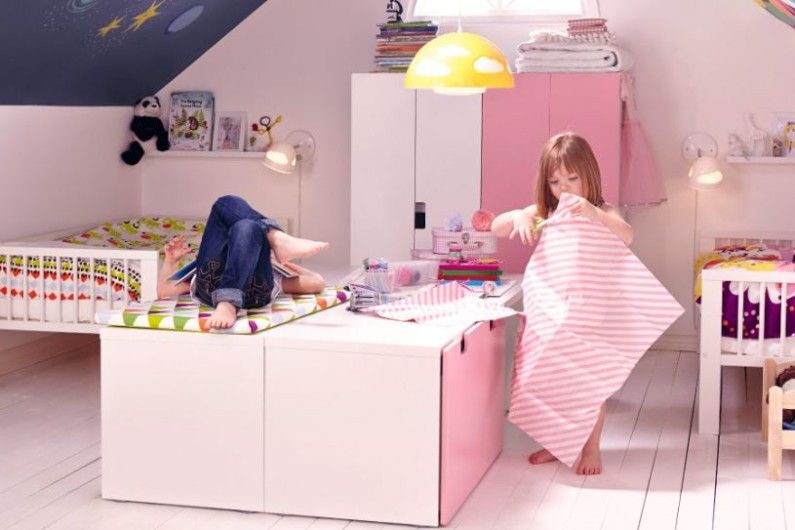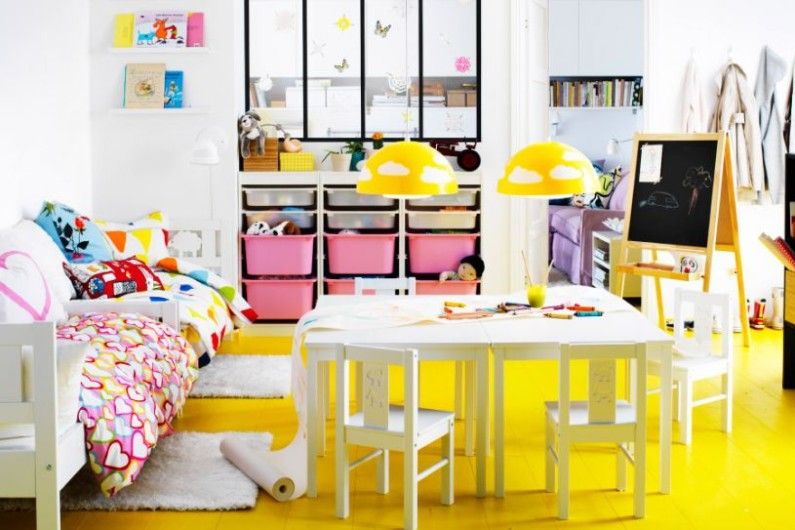 Good luck!