We would like to present to your attention another great idea from the thehandmadehome.net blog – a mobile in a children's room. We make our own mobile with felt flowers and multicolored thread pom-poms.
You will need
Any thick fabric (felt can be used)
Buttons
Knitting
Cardboard
Rubber bands
Scissors and a penknife
Ring (base for the mobile)
Instructions
Stage 1 – Making flowers
With the help of cardboard blanks, we cut flowers of various shapes and sizes so that you can fold a composition of 3-4 flowers into one. Also, you can cut out circles, squares, diamonds and other shapes. If you have older kids, cutting out templates and selecting compositions can be very fun for everyone. After the compositions are collected, you need to add a button to the center and sew all layers with several stitches..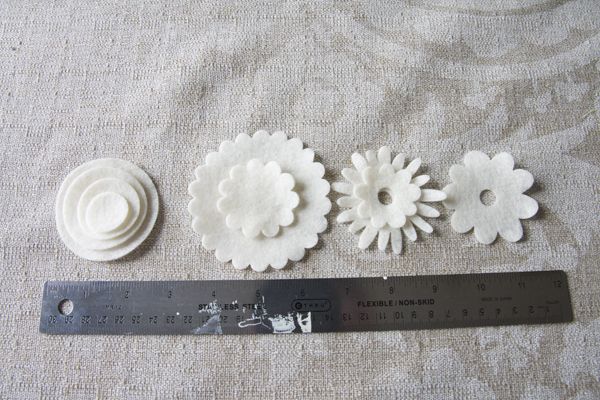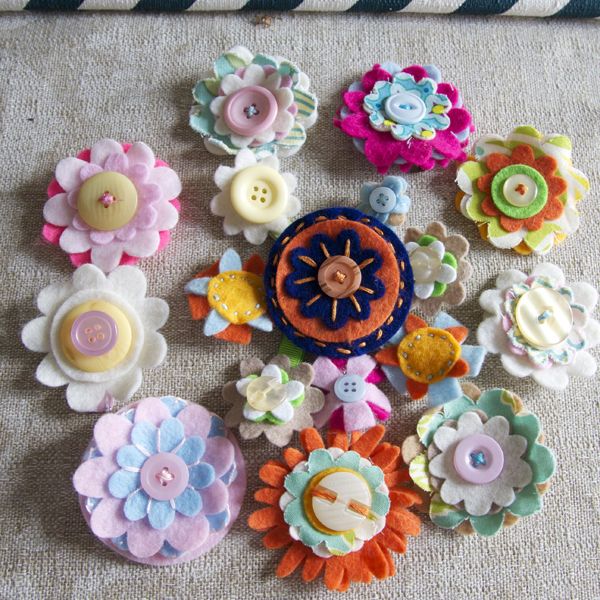 Stage 2 – Making pompons
Thread pompons are very simple to make. Cut two identical circles out of cardboard, make holes in each in the center (1cm in diameter) and a notch on one side (as shown in the figure to make a C-shaped blank). Fold the two circles together and wind the thread around the ring, passing each skein through the slit. When the thread is wound quite tightly in several layers, use a penknife to cut the edge along the contour (the edge of the knife will go between the two cardboard circles, so that the possibility of cutting is minimal). Now you need to tie a pompom in the center and fluff it up a little. The pompom is ready! The more skeins you make around the cardboard circles, the fuller the pompom will be..

Stage 3 – Assembling the mobile
We lay out the pom-poms and flowers under the mobile in the order in which they will hang on the garlands of the mobile, alternating flowers and pom-poms. You can also add beads or some small stuffed toys. With the help of loops and knots, we tie the pom-poms and flowers together at some distance. After that we hang «bunches» to the ring.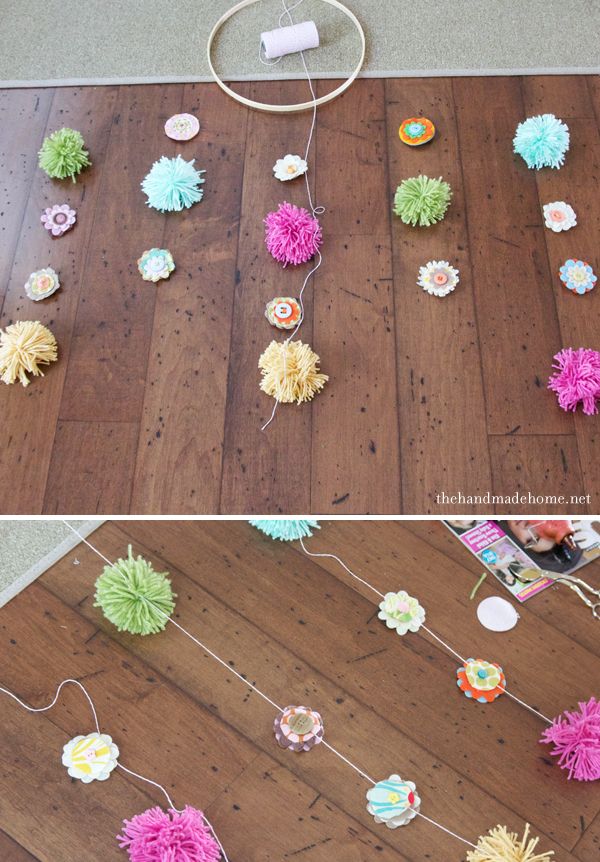 That's all! This wonderful and interesting mobile is ready, all that remains is to hang it over the crib and watch the baby's reaction.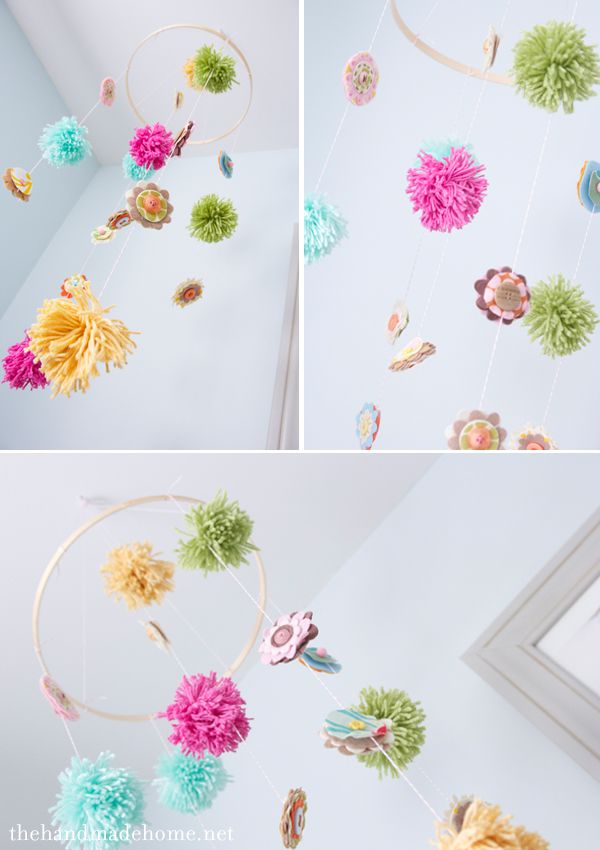 You may also like our article: DIY Baby Mobile
Good luck!