What is hidden in the soul of a teenager, perhaps, is known only to the teenager himself and psychologists strongly do not recommend trying to change his illusory perception of the world. On the contrary, it will be better if parents try in every way to support their son or daughter in this difficult period of personality formation, for example, to allocate a separate room and equip it competently, taking into account the hobbies and characteristics of the child's character.
Interior design of a room for a teenager
First of all, let's note that adolescents are boys and girls between the ages of 11 and 19. Therefore, when decorating a room, it is necessary to remember that not a child will live here, but also not an adult, and this is very important. It will be right to involve a teenager in the design of his future room, sincerely interested in how exactly your son or daughter sees the room. Remember also that guys in this age category strive to be like everyone else and, at the same time, not to be like everyone else, but to stand out in some way..
If you give one of the rooms to a teenage child, be prepared for the fact that in the end it will not have its original appearance, and of course it will not meet your expectations. Calm down and trust your child: let the son cover the walls with posters, and the daughter hang neon curtains – this is better than tormenting children and imposing their own tastes on them.
Consider the teenager's choice, but offer your help in organizing the room space is the key to future trusting relationships..
Today we will tell you what to focus on when equipping a room for a teenager so that there is a place in it for his studies, rest and hobbies..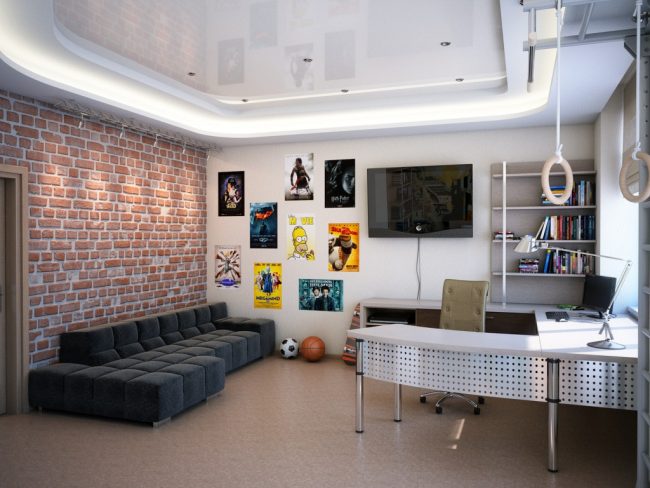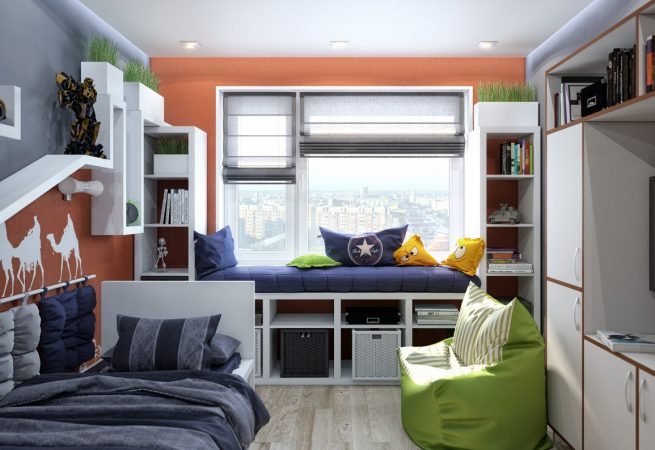 Features of interior planning
Zone 1. Sleeping place
Depending on the size of the area of ​​the room, you can choose a single or double bed, which should be comfortable, with a medium firm mattress (back health, first of all).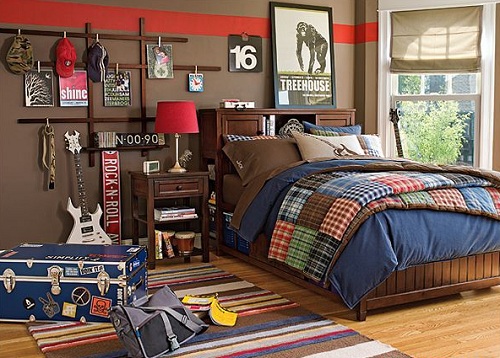 Chests of drawers and cabinets in the bedside area, installed instead of a heavy cabinet, will help to significantly unload the room..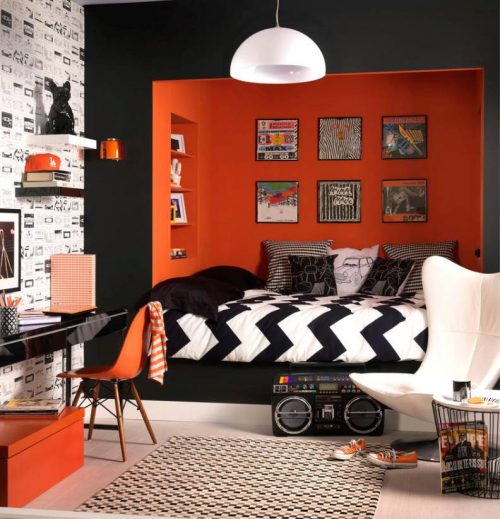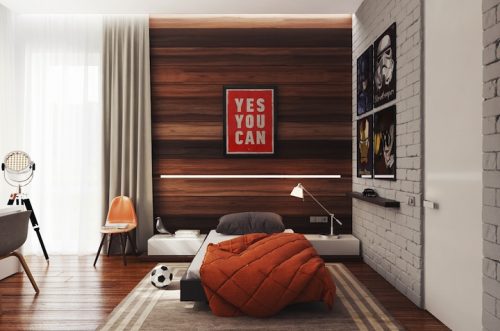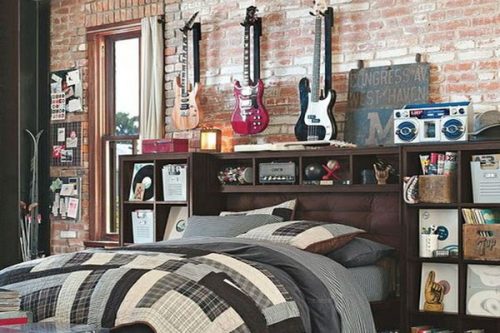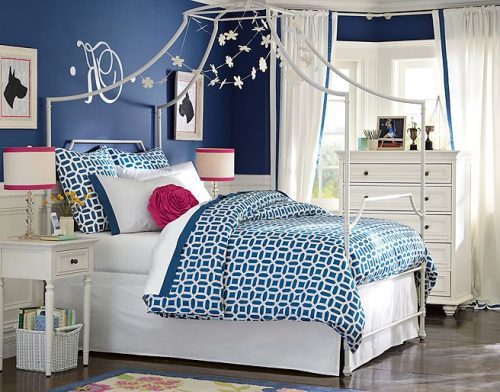 On them, the teenager will place favorite books, discs or decor, and this furniture looks much easier in the interior.
Respect your child: Set up a bed in a different location, in case guests arrive, but not in the teenager's room. Otherwise, not only his resentment, but also the injured pride cannot be avoided.
If possible, you do not need to put the bed in the corner or near the doors, it is better to make it a central object, turning the headboard towards the middle of one of the free walls.
Zone 2: a place to study
Walking with friends, going to the movies and to discos, TV in the room – these are the factors that distract a teenager from educational duties. Consider this if the room still doesn't have a separate area for homework..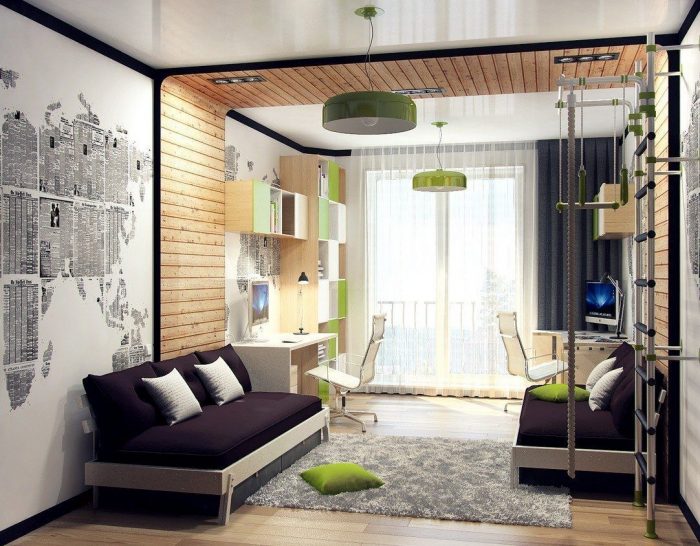 It is quite simple to create it even in a room with modest dimensions, for this you need a desk and an ergonomic chair. It is better to put them by the window or on the glazed balcony, be sure to supplement such a workplace with a table lamp.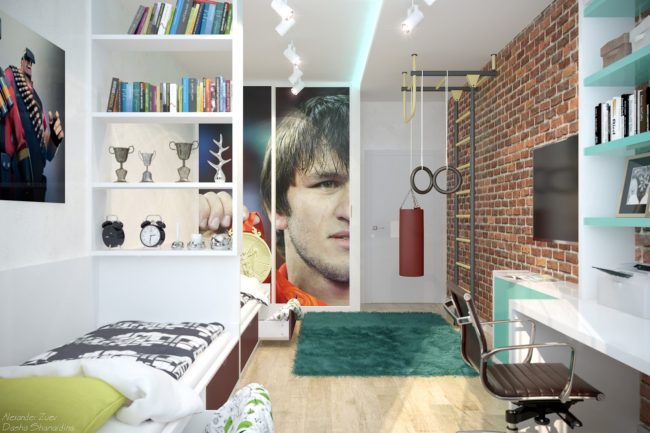 Pay attention to details: hang a light tulle that will not obscure the view outside the window (contemplation of green spaces has a beneficial effect on the organs of vision and brain function); choose a chair with a backrest and adjustable seat height, or an upholstered armchair with nice upholstery; hang shelves for books and notebooks – this will help the teenager to better concentrate on the learning process.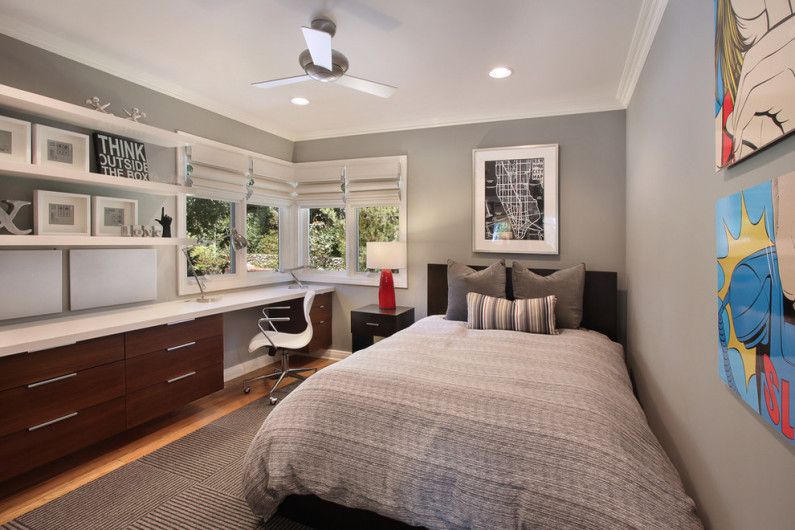 Zone 3: creative or sports corner
We are convinced that there are no children (in this case, adolescents) who are not gifted with certain abilities, you just need to see them in time and stimulate the desire to do what you love: music, sports, handicrafts or painting.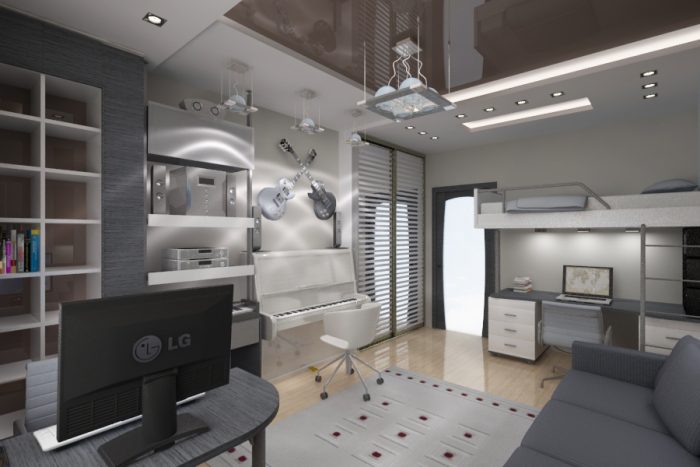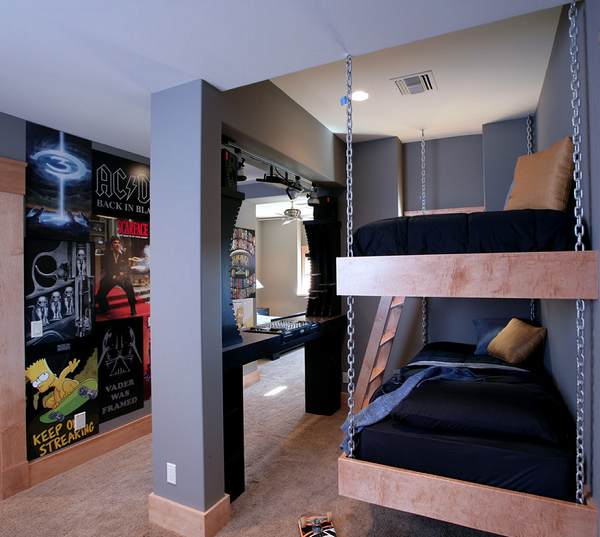 A teenage boy, keen on athletics, will be glad if in his room you will find a place to install a horizontal bar with gymnastic rings, or a full-fledged wall bar equipped with a bench and a punching bag. Perhaps your daughter has a musical or artistic talent – a guitar, synthesizer or easel will not take up much space, but will be much more useful than a computer or TV.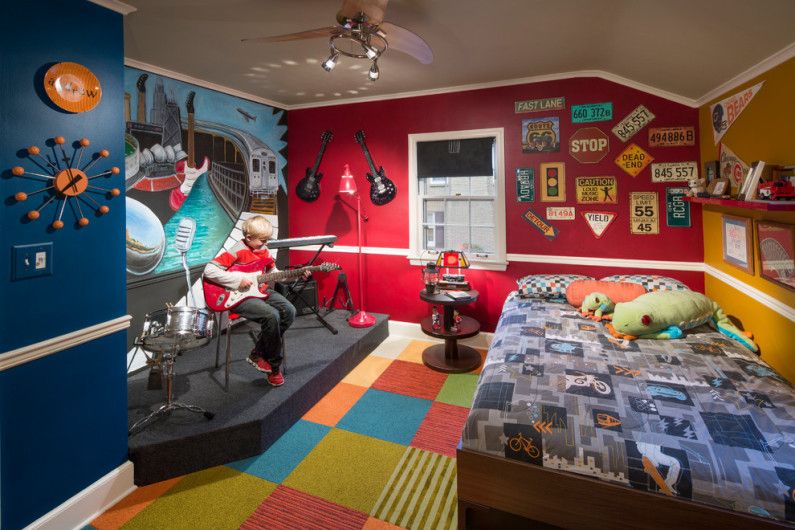 It so happens that all three main zones need to be placed in a small area, so they are very often combined. For example, a console at the foot of the bed can serve as a desk, and a creative corner combined with a work area (by the window, or along the wall) will be very convenient in a small room..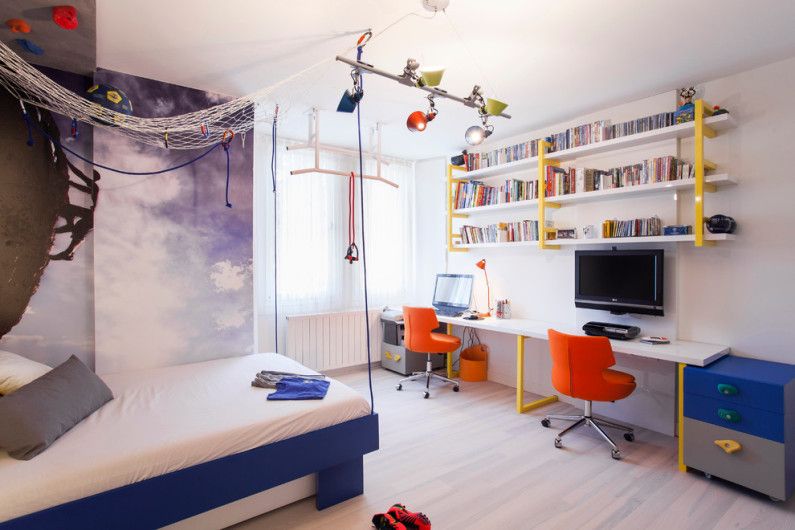 Original design
Surrounded by their peers, adolescents strive to establish themselves, nevertheless, without going beyond the generally accepted rules of the school or student community. But, regardless of such standards, young men and women need a sense of confidence that they have some kind of pride, which may well be an unusual, tastefully furnished room to which it will not be ashamed to invite friends..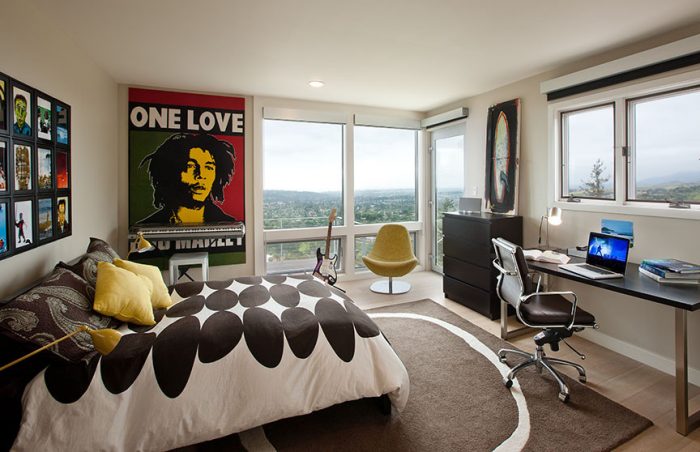 Designer advice when decorating a teenager's room:
1. Forget about neutral colors
In the mind of a teenager, there is nothing unusual about gray, beige or pale green tones. No, we do not urge you to paint the walls in acidic colors that are not suitable for life, but juicy shades are simply necessary if they are used correctly. For example, in paintings and reproductions, textiles and upholstery.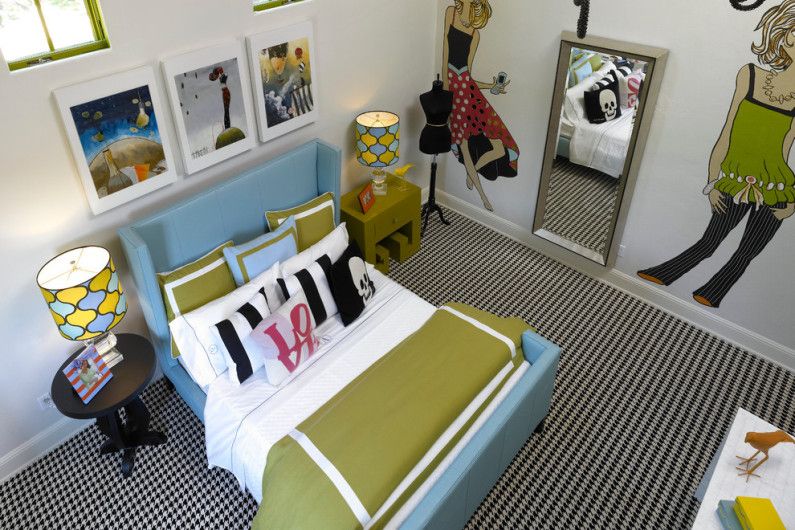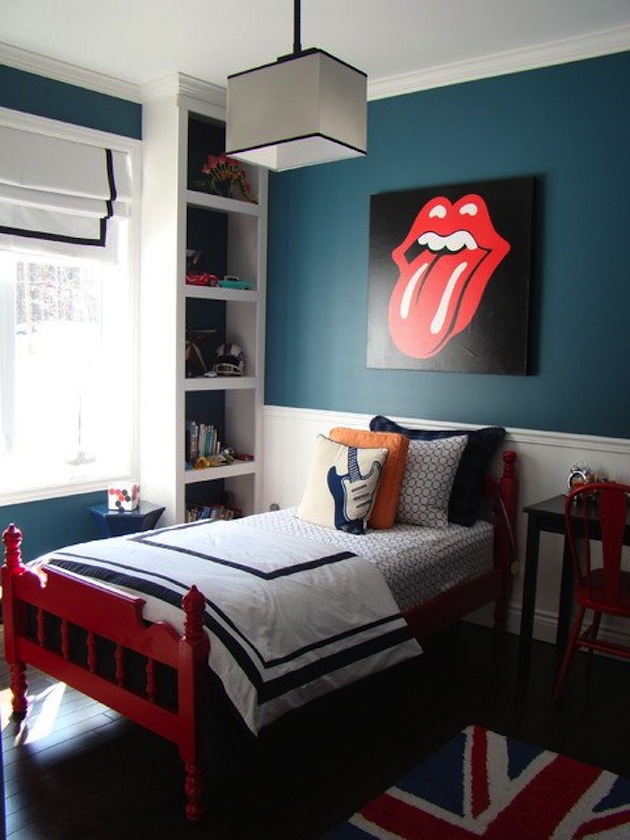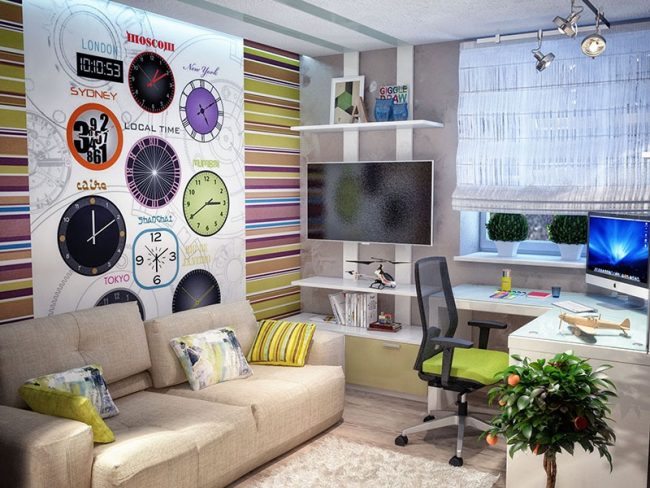 2. Don't ignore original prints and patterns
As a local painting of walls, carpets and furniture. So, a chair in the working area of ​​a teenager's room can look like an unusual art object if you choose textured fabric with prints of your favorite comics for upholstery.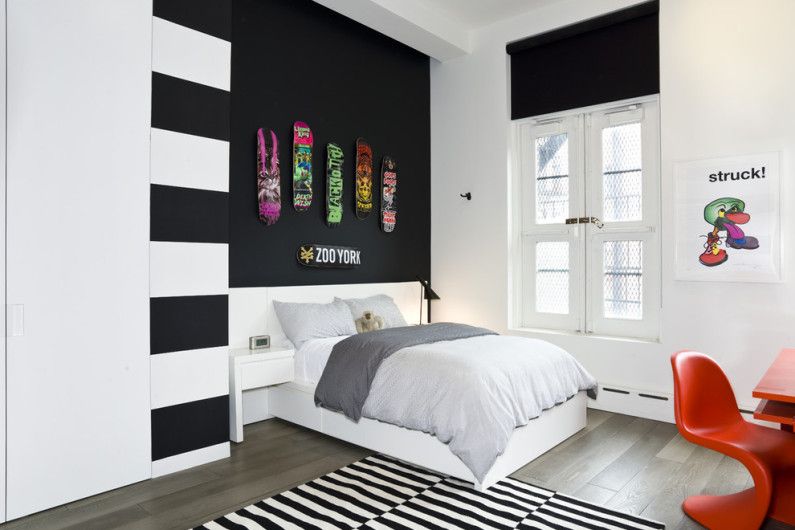 3. Educate your teenager by instilling taste in him
It so happens that it is simply not possible to decorate the interior of a teenager's dream, and, among other things, funds do not allow. Show your child that a fashionable and original interior can be created using the most traditional, and most importantly, natural materials: wood, metal, glass, wool and cotton, linen and leather.
So, when choosing a bed, pay attention to an inexpensive, but high-quality, beech. It can be covered with a woolen blanket with contrasting inserts, for example, made of leather.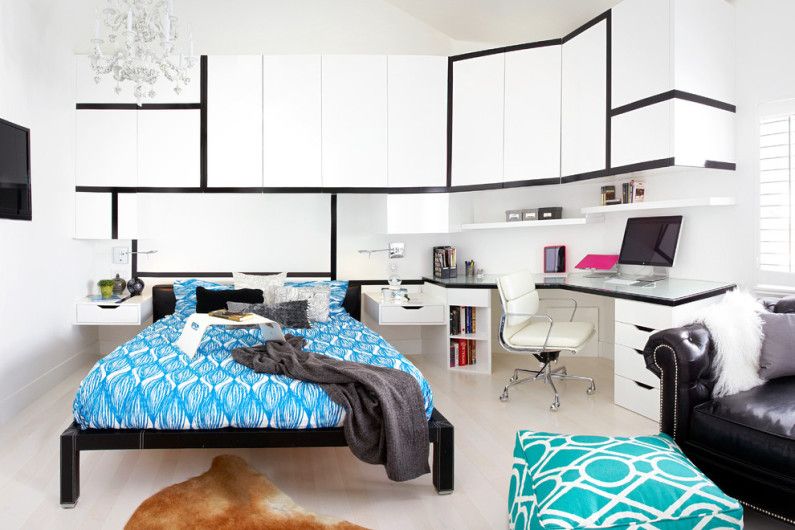 Stylish decor
If the interior of the room was originally designed using calm shades and inexpensive materials, you can adapt it to the adolescent worldview using the following techniques:
Wallpaper or painting
We are talking about a partial replacement of an existing coating, for example, make one or two walls more active, interesting, choosing a beautiful lively paint tone, or a geometric wallpaper pattern. If there are several niches in the room, you can decorate them in this way..
Use blank canvases
Believe me, you may not have artistic talent, but with what pleasure a teenager will apply his favorite paint colors to the canvas, even if in a random order..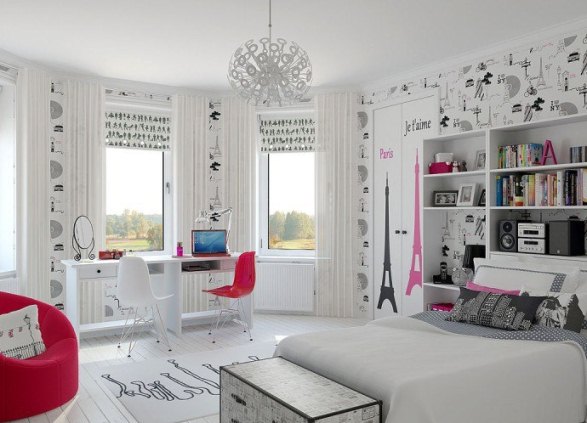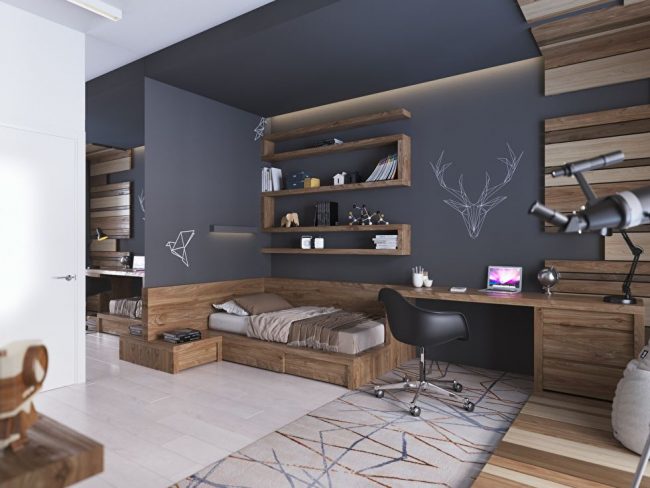 Install the right lighting
In addition to the fact that the light must be of high quality, it can be beautifully decorated, since the range of lamps allows this. Ideally, in addition to the main light, the room has a table lamp and a decorative source (night light or floor lamp). But entrust the design to your child to choose, we are sure that he will take the task with full responsibility.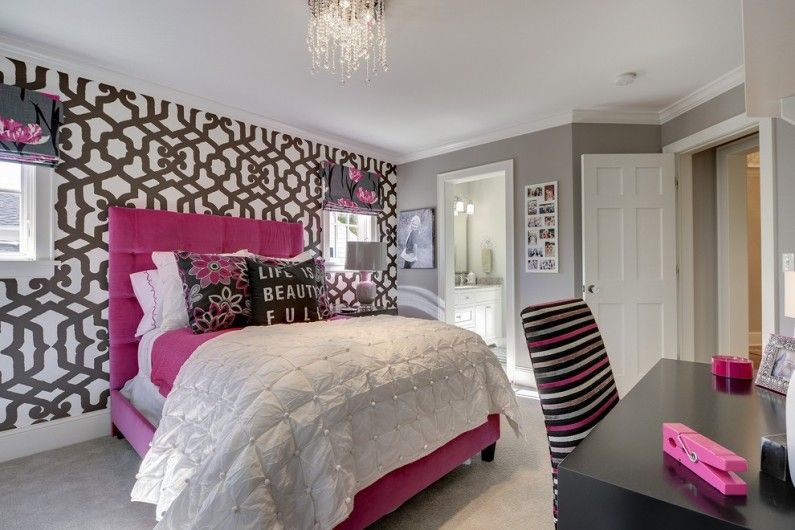 Thematic decor
Depending on the chosen style of the room, it must be filled with objects corresponding to the image. Thus, a teenager's room will acquire a unique character, inspiring its owner with a cozy and harmonious atmosphere..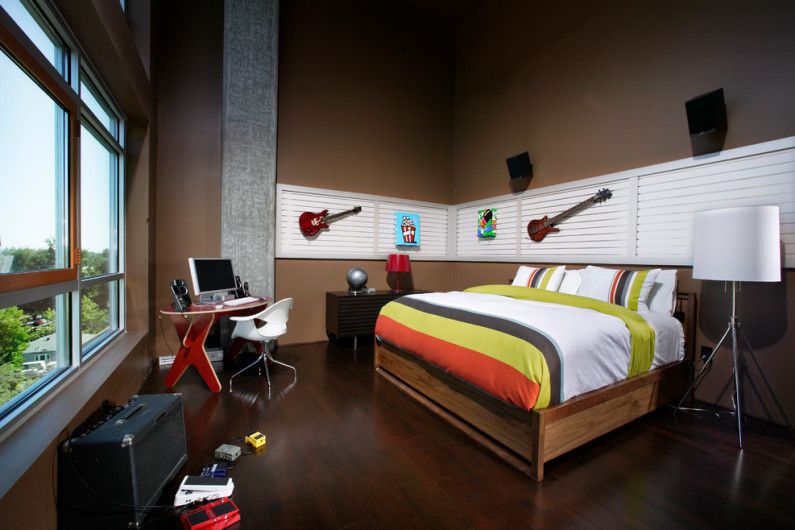 Decorating the interior of a teenager's room, in essence, cannot be a simple matter, but if you treat it with all thoroughness, you can create the environment necessary for the future development of a worthy personality.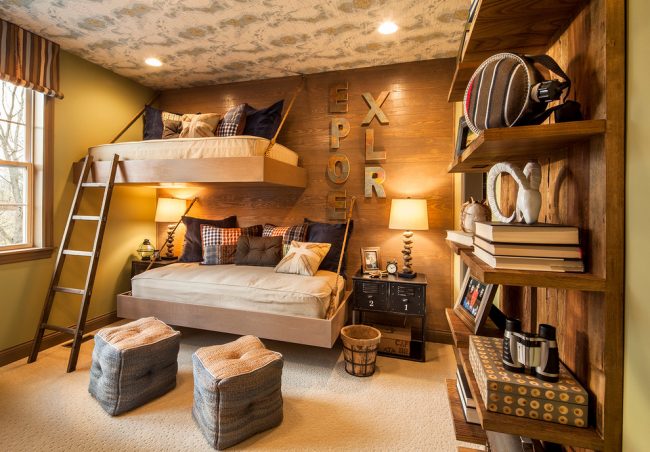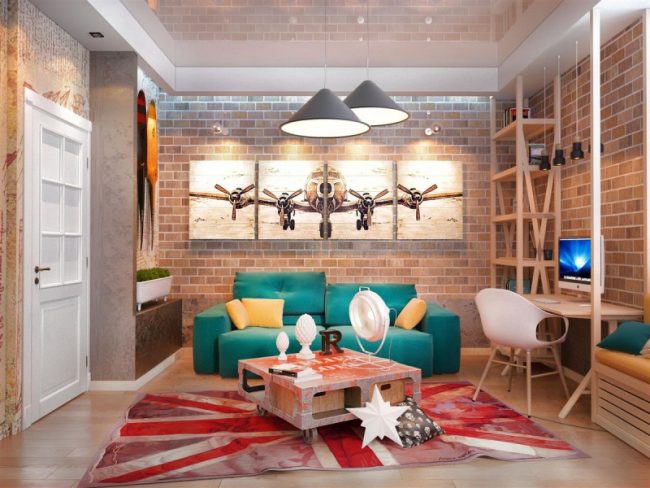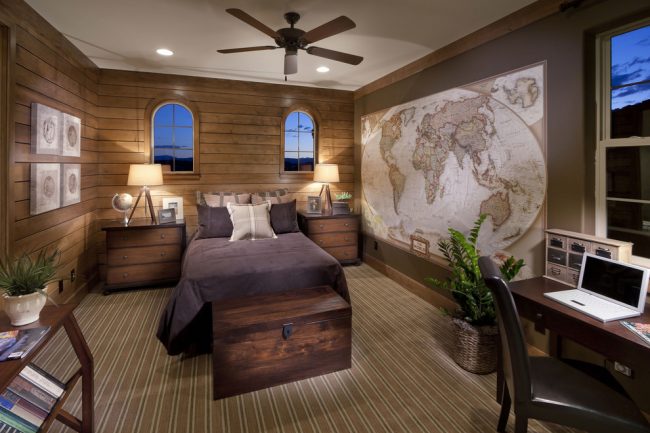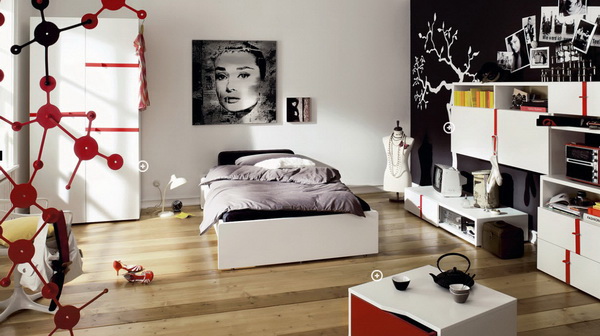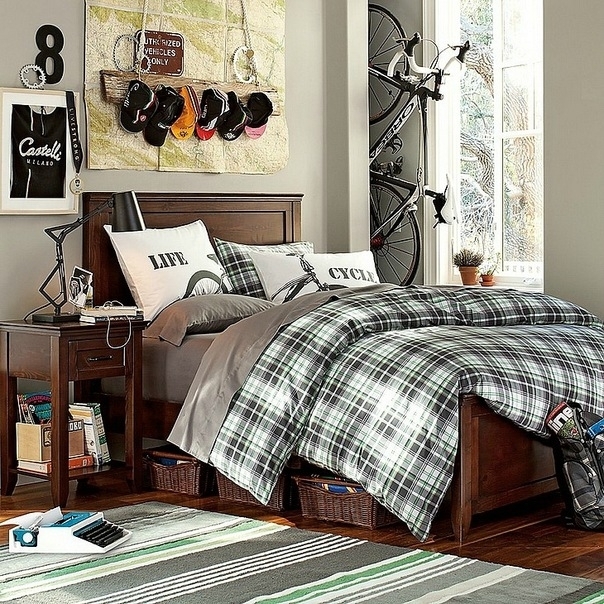 Good luck!