If you are lucky enough to become parents of two boys, and your future men are between the ages of 3 and 12, then this article will come in handy as a mentor and ideological inspiration when creating the interior of a children's room for boys..
Design and interior of a children's room for 2 boys
As for other rooms in the house, initially you need to decide on the color scheme and theme of the children's room..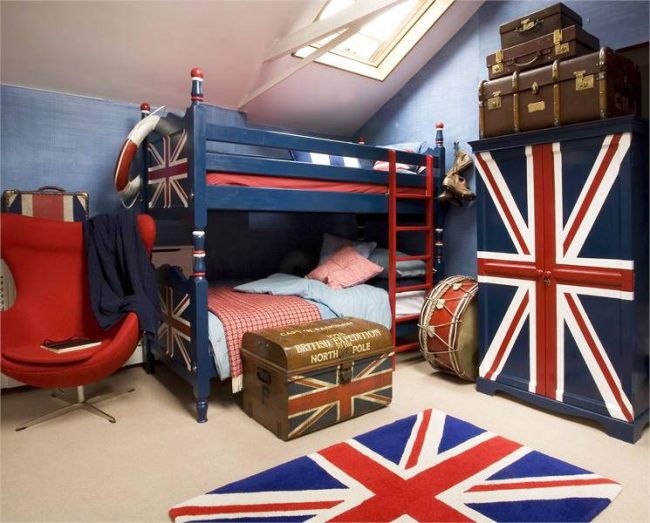 Choosing an interior design for the nursery
For the decoration of the rooms of preschool and school age boys, the marine theme (a combination of white, blue, blue, red), zoological or botanical themes (a combination of green, yellow, orange, white), the theme of space and airplanes, travel and cars (a combination of gray , black, white, blue colors), a sports theme (the color scheme depends on the sport underlying the interior).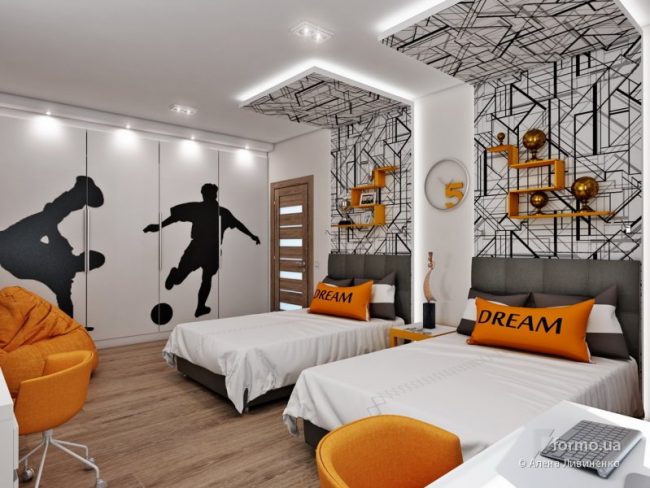 The chosen theme should influence not only the color palette of the room, but also the thematic elements of the decor, accessories, toys, paintings, photographs or posters on the walls, the shape of the beds or the designs on the curtains. When it comes to the nautical theme, starfish are often used , ship models, ropes, lifebuoys, steering wheels and much more.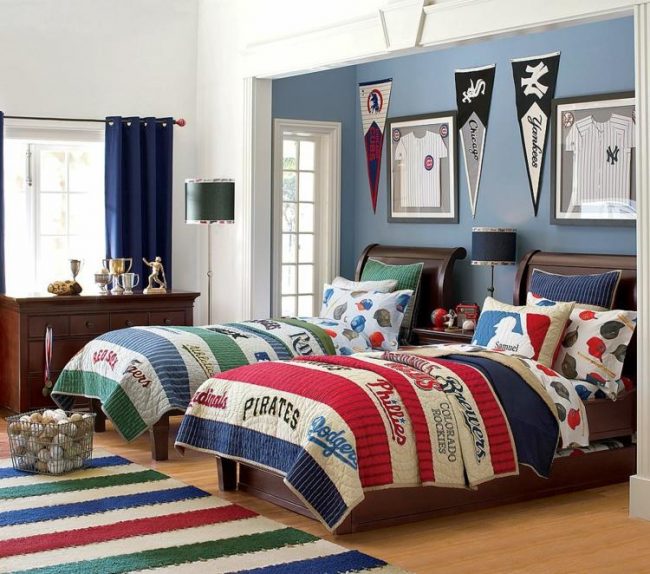 Animal lovers will love the images of animals, toys in the form of their favorite animals, animal prints on textiles. Telescopes, compasses, geographical maps and globes, exotic decor elements will organically look in the room dedicated to travel and adventure. «under the jungle».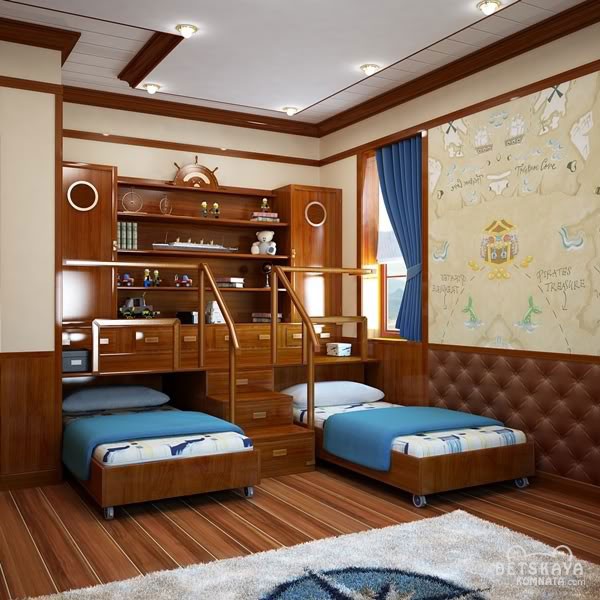 In the rooms of future racers and pilots, you can find models of planes, collections of cars, images and photographs of unique car models.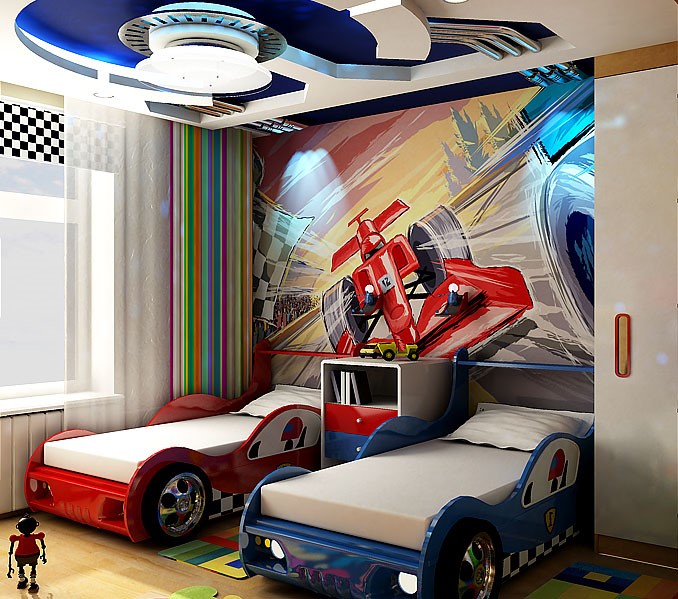 Bed in the nursery
As for the location of the bed, then they can be placed both parallel to each other, and, in the absence of space, make bunk beds with a ladder for convenience.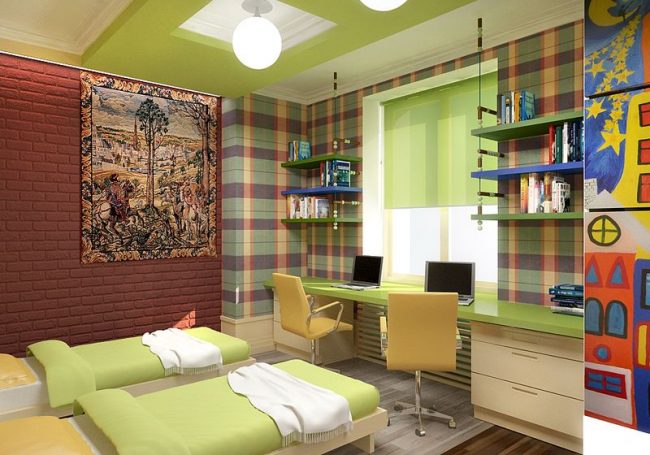 When choosing a particular theme, desires, hobbies, and preferences of the owners of this room should be fundamental when choosing a theme – if your sons like different themes, try to combine them into one, or zone the space.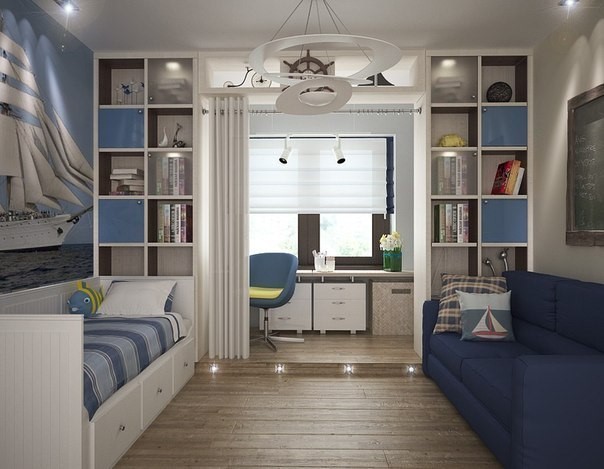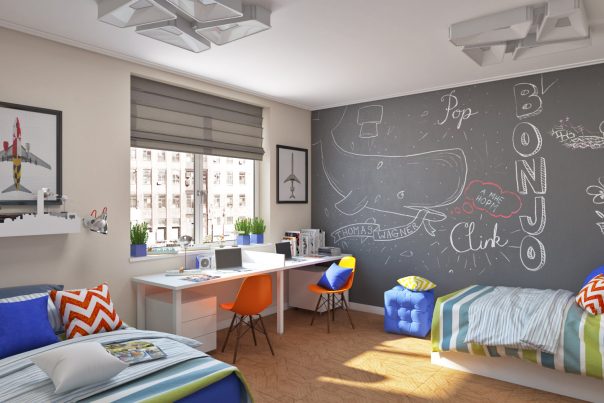 Choice of finishes for the nursery
Remember! In order for a child to feel truly comfortable in his own room, he must also take part in creating its interior. You can prompt and direct, but the decisive opinion must remain with him. By listening to him and creating a nursery with your boys, you yourself will find yourself in an amazing, fascinating magical world of childhood.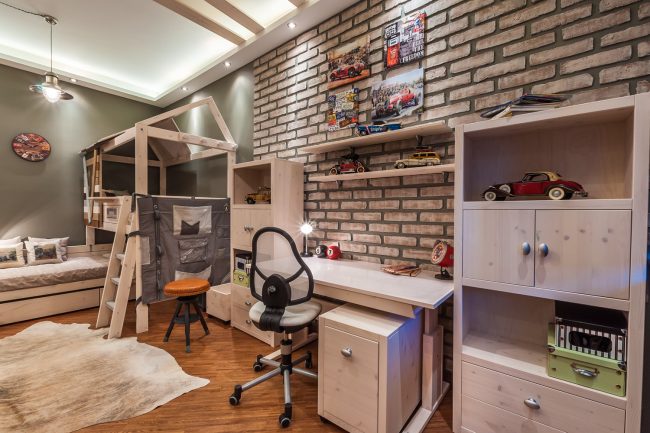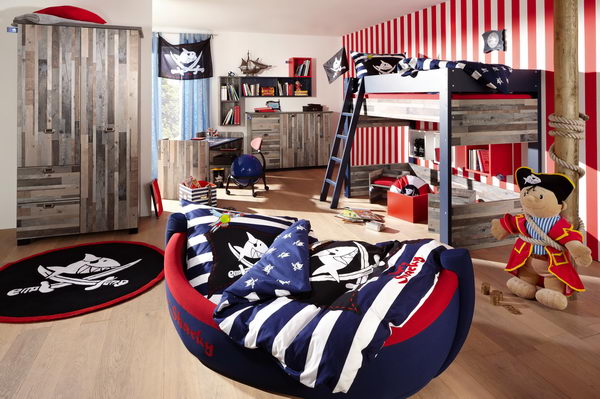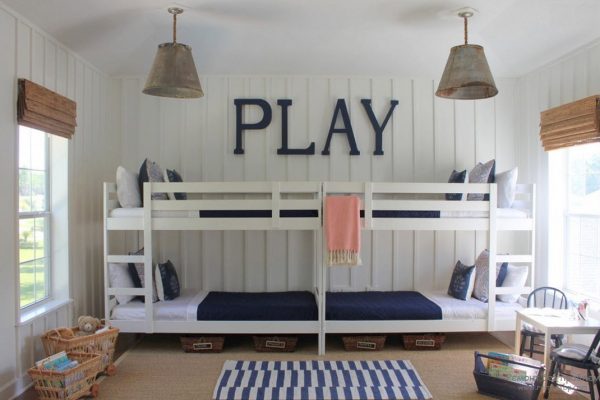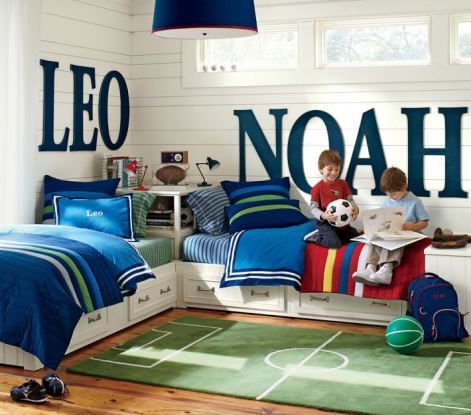 Storage of things
There may be one wardrobe for two boys, but the place will have to be divided equally for both. Ideally, if the wardrobe will be double doors, where one half will belong to one boy, the other to the other. Alternatively, you can indicate this separation in different colors..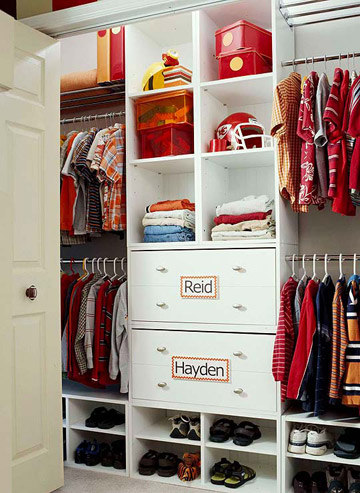 Children's room interior: Photo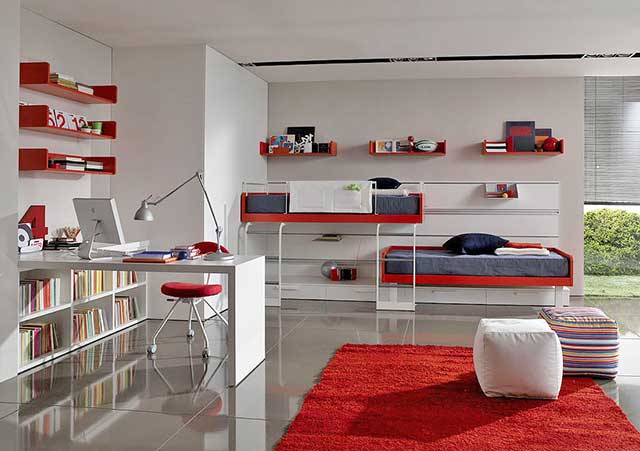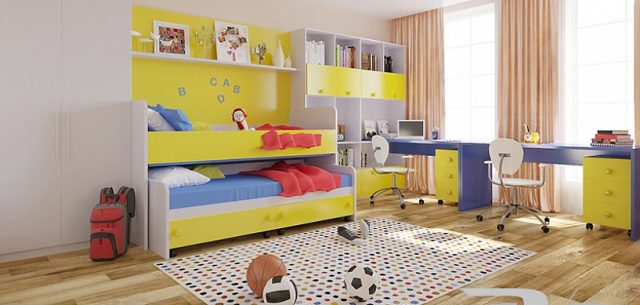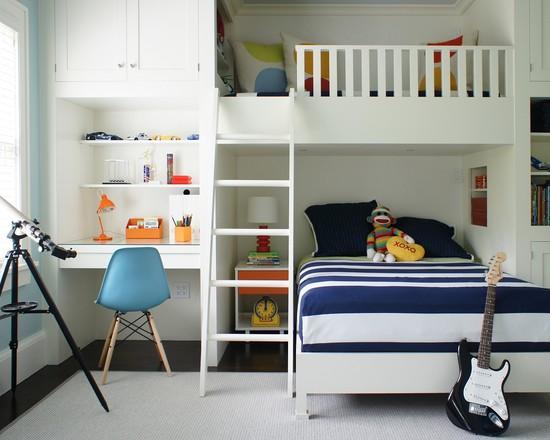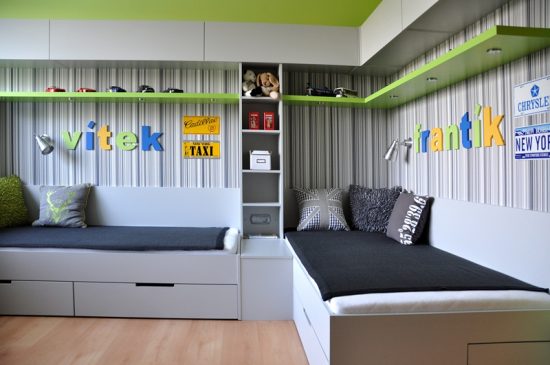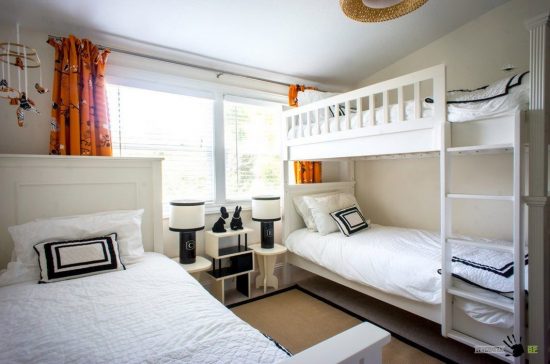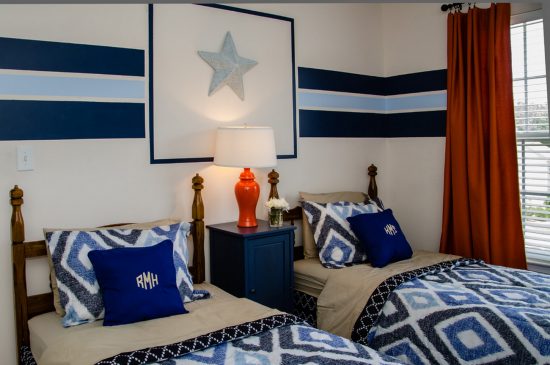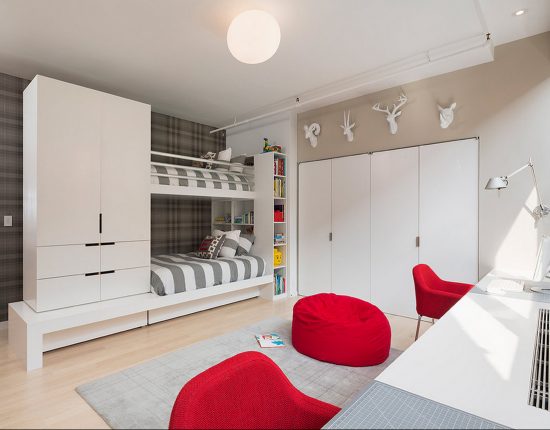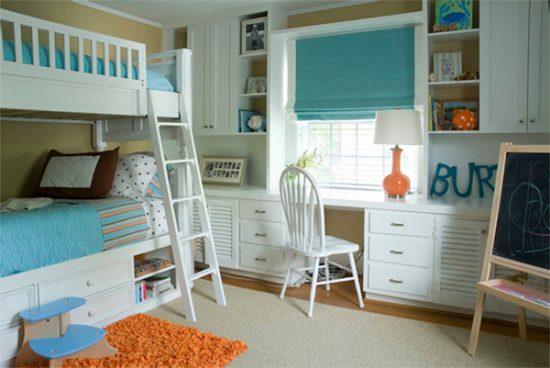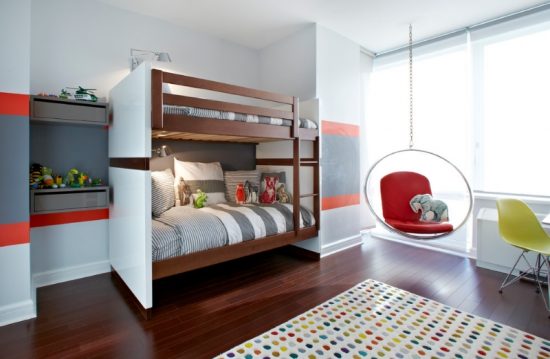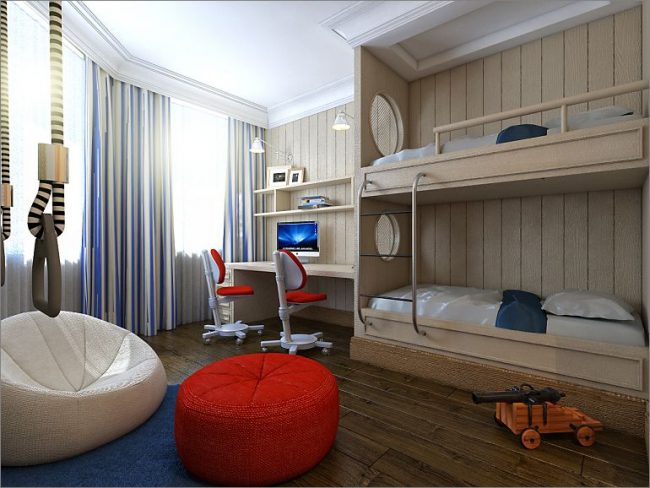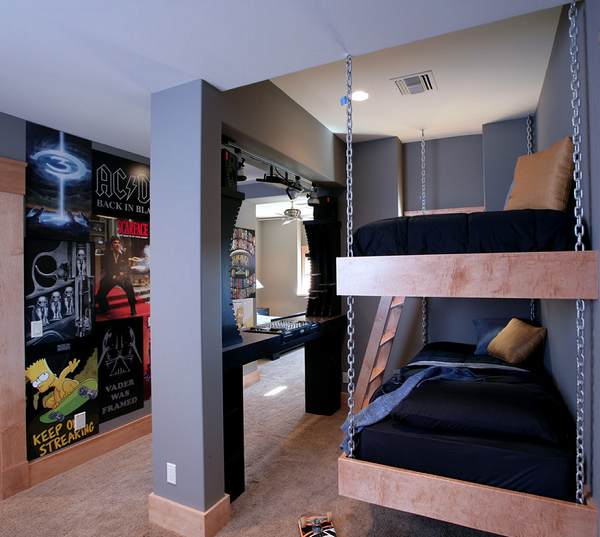 You may also like our article: Designer Secrets for Two Girls' Nursery
Good luck!