Each parent strives to surround the child with beauty and coziness, for whom the comfort and aesthetics of the nursery is not an empty phrase. Decorative design is just as important here as the issue of functionality and safety of the interior, because a child's good mood and well-being directly depends on how successfully the accessories are ultimately selected.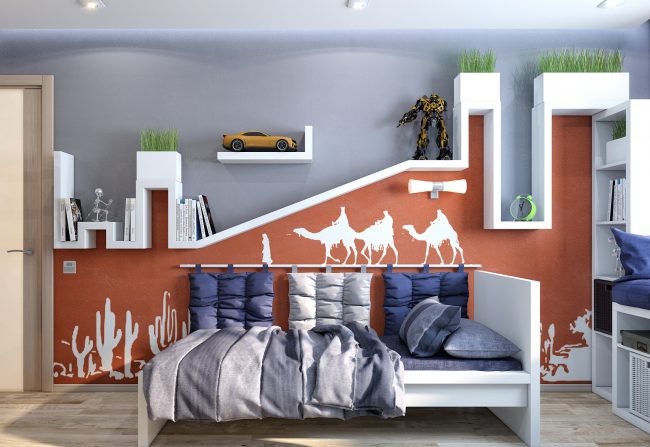 You should not oversaturate the room with catchy decor just because it is for children, and you want to make the atmosphere as bright as possible. Thus, the impression of even the most successful interior can be contradictory due to excessiveness. It is better to use two or three accent spots when talking about small objects, or focus on one, but large enough decorative element. This will largely contribute to the development of good taste and a sense of harmony in the child's mind, and in the future, in the adult age of the child..
Interesting decor ideas for children's rooms
There should certainly be something in your child's room that will remain in his memory for a long time, and will be associated with carefree years and into adulthood. The atmosphere in the nursery must radiate genuine lightness and joy, which will help to provide the following decorative techniques.
Pictures and posters
They are primarily remembered when it is required to colorfully decorate the surface of the walls in a boy's or girl's nursery. At the same time, the use of wall panels, paintings and reproductions, fairy tales in beautiful frames is relevant in the interiors of rooms for both newborns and schoolchildren. Only the complexity of the plot and the saturation of the color range change.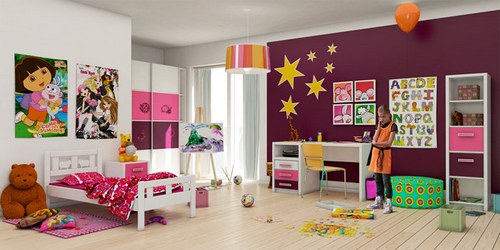 It is better to decorate a small child's room with bright, slightly naive images of animals, birds or flowers. For older children, when decorating, you can already use more serious and thoughtful paintings with a rich gamut of colors and shades.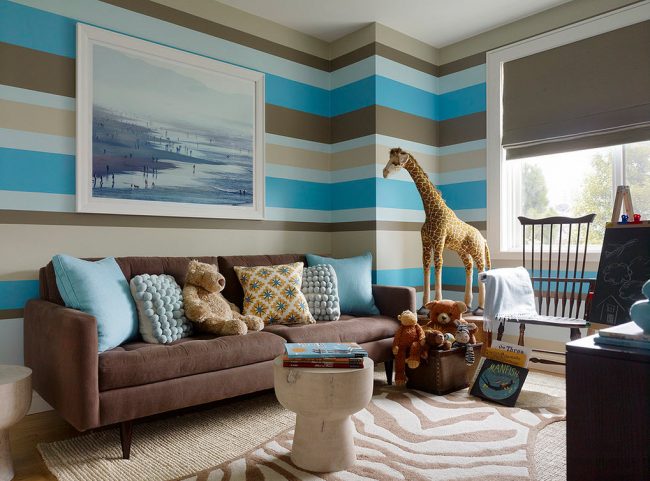 It is not at all necessary to enclose each picture in a carved frame. You can do without it completely and decorate the wall with a spectacular reproduction on a stretcher – the decor will look more lively and at ease.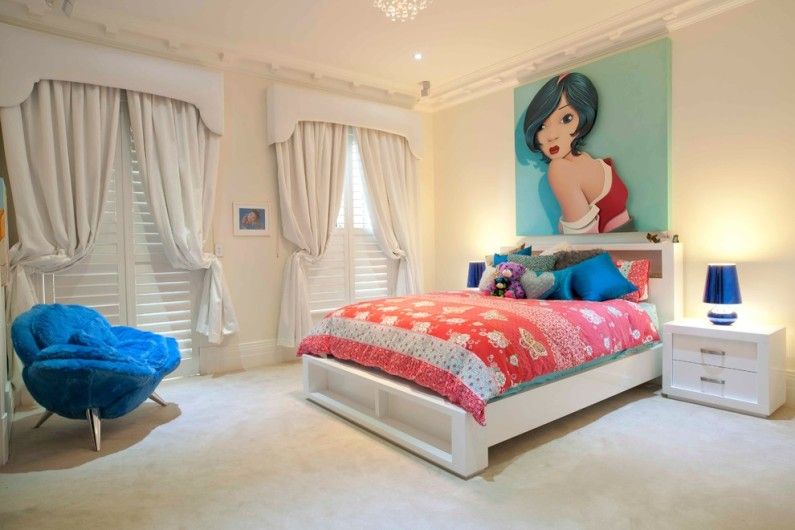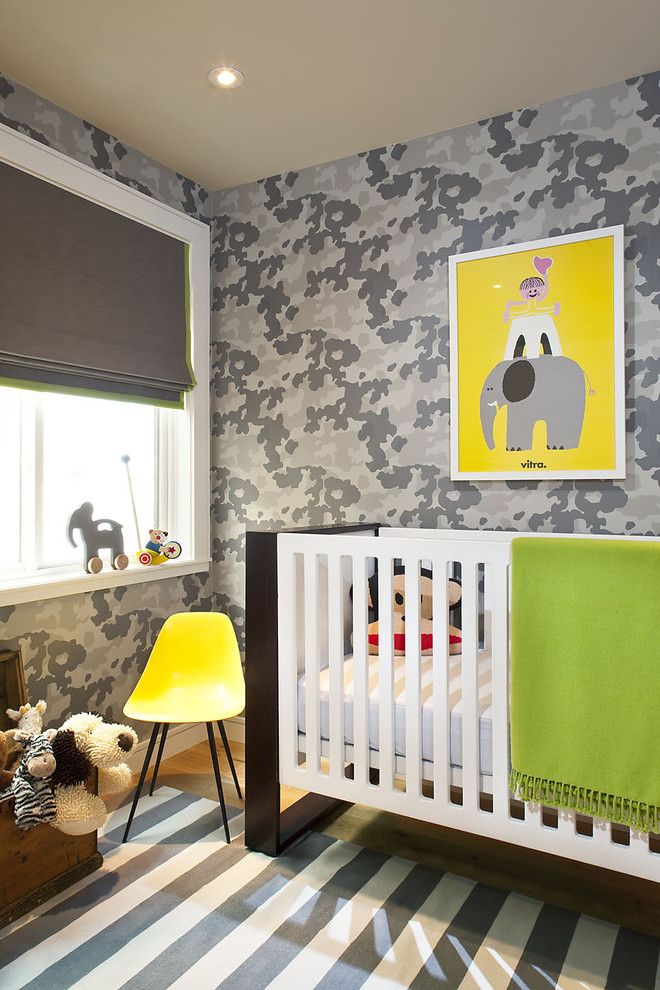 Original lamps
We have already written about the need to use high-quality light in the nursery. Now we want to draw your attention to the fact that lighting devices here can significantly affect the situation, making the children's room funny, fabulous or even fantastic.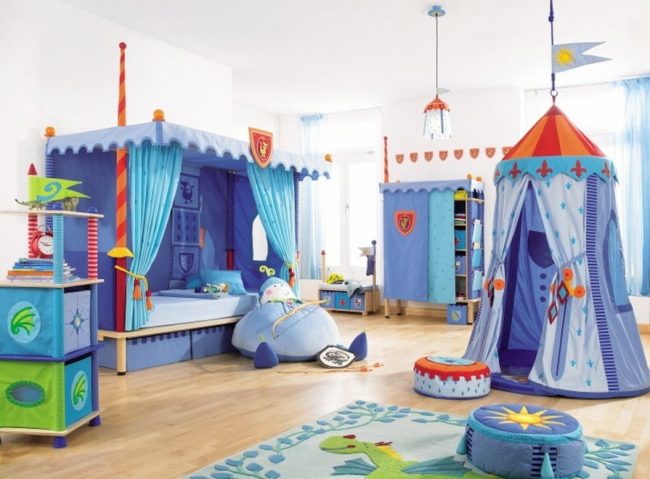 Forget about trivial lamps with classic lampshades if you want lighting to be part of the decor of the room. When choosing the right device, pay attention to the stylization of certain objects, embodied in the silhouettes of lamps and floor lamps.
So, children will like a multi-colored glass chandelier in the form of a bunch of ripe berries or a bunch of balloons. And we recommend choosing a work lamp according to the same principle of effective functionality. For example: a floor lamp in the shape of a giraffe with a classic lampshade overhead, a table lamp-fish, etc..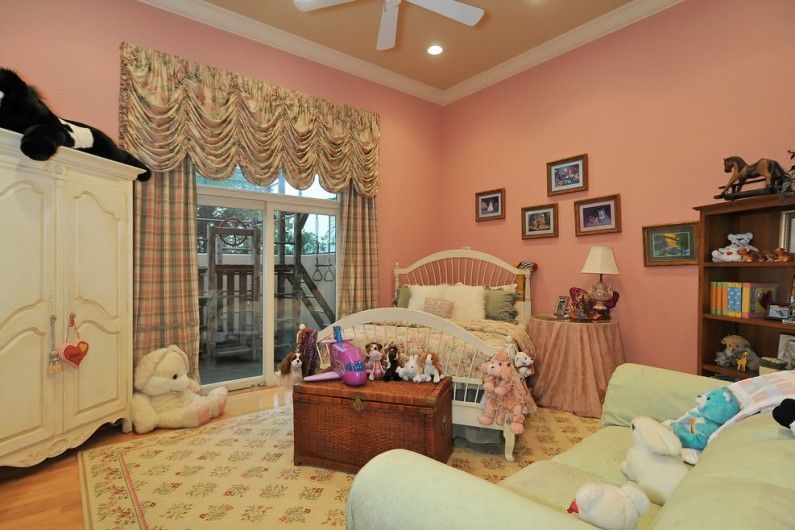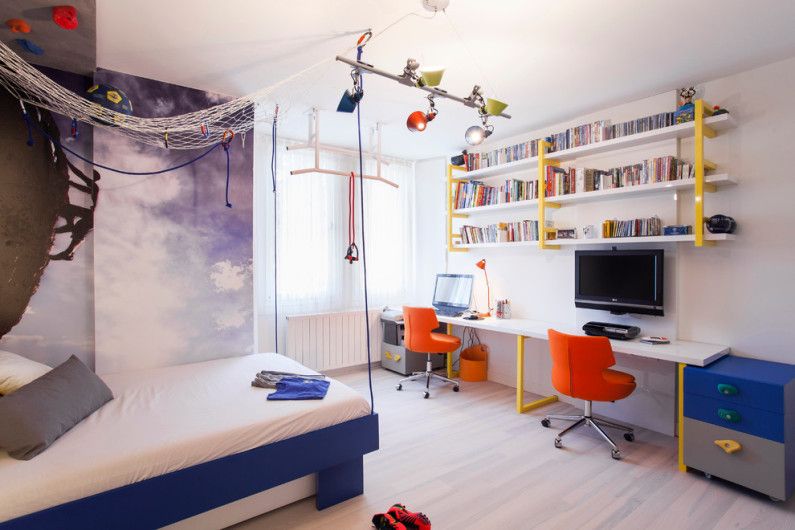 Bright rugs
The carpet in the nursery provides warmth, safety, comfort, and now style. It can be artificial, natural or mixed fabric, but let it be bright, spectacular and very soft.
Graphic patterns in polka dots, check, strip, rhombus or zigzag do not give up their positions, and will create an atmosphere befitting a children's room. Choose rugs with a large, clear pattern or fragment of an ornament for a baby's room, and coverings with muted prints for a child of preschool and school ages.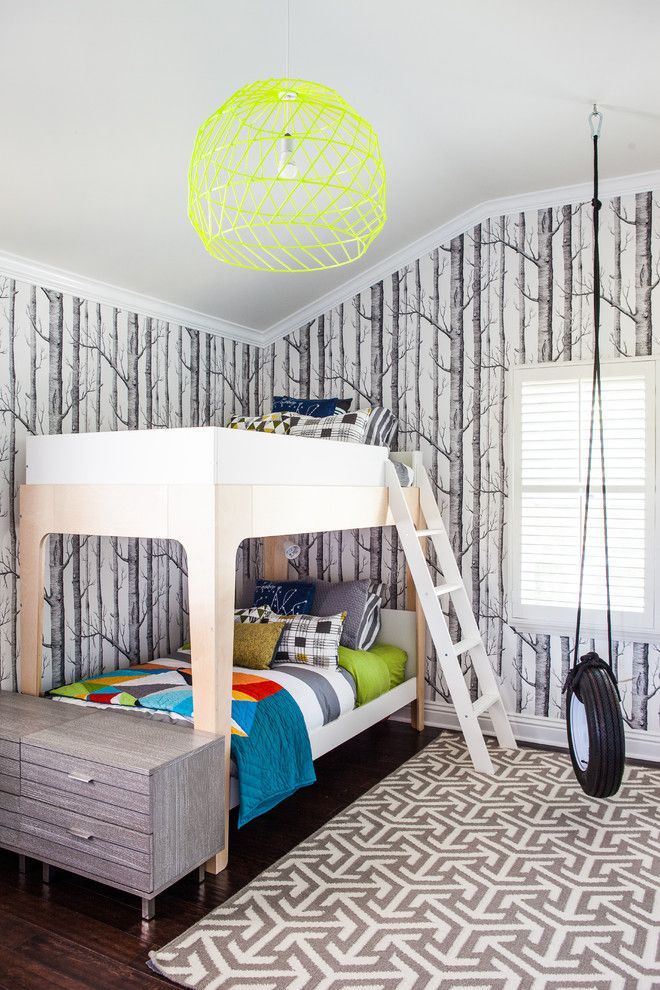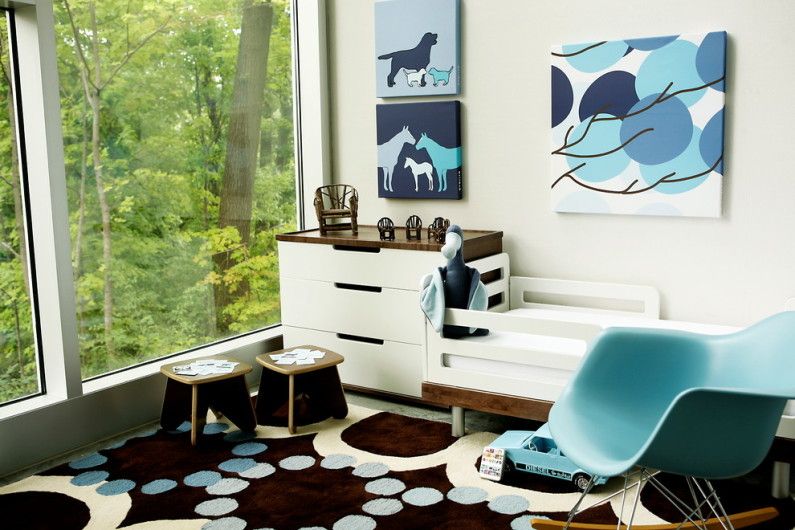 Graphic and art painting
One and the same children's room before and after applying painted scenes to the walls looks and is perceived completely differently. This decoration technique is one of the most technically difficult, but the most effective from an aesthetic point of view..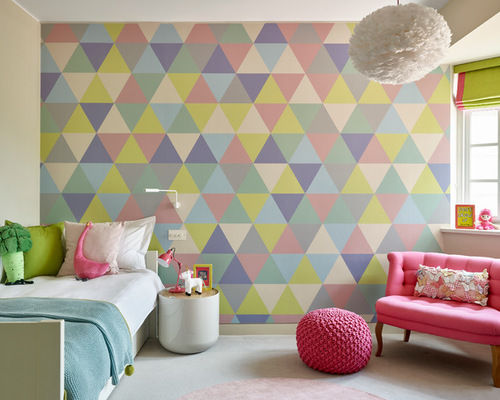 There are a huge number of plots, themes and techniques for drawing a drawing, and you just need to decide on what you like, remembering, however, that the painting will decorate the wall for more than one year, which means that it is better to be extremely careful when ordering a drawing.
In the boy's nursery, graphic wall painting and stylization will be appropriate. For a girl's room, realistic, very colorful stories are often used that continue the romantic mood..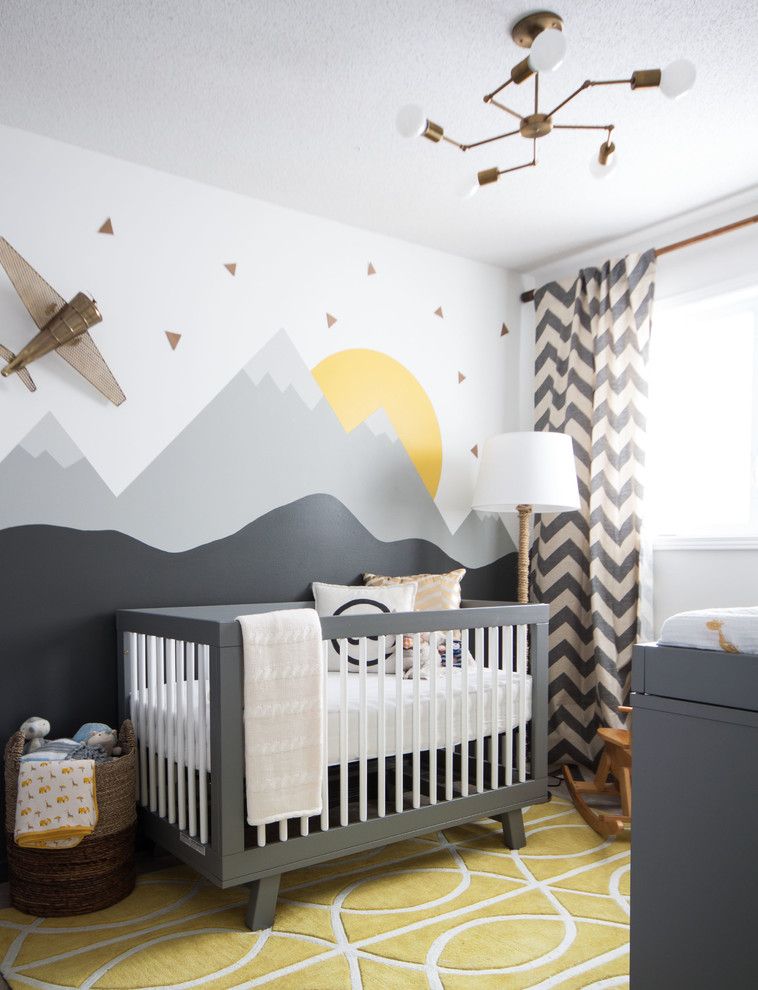 Accumulation of items
An affordable, quick and very decorative way to decorate the space of a nursery is a scattering of any objects and objects on the wall, attached to its surface in an orderly or chaotically.
For this purpose, you can use anything: paper butterflies or stars, miniature pictures, animal figurines or crafts, badges, rows of birds, etc. Use double-sided tape, hooks, fishing line for fastening.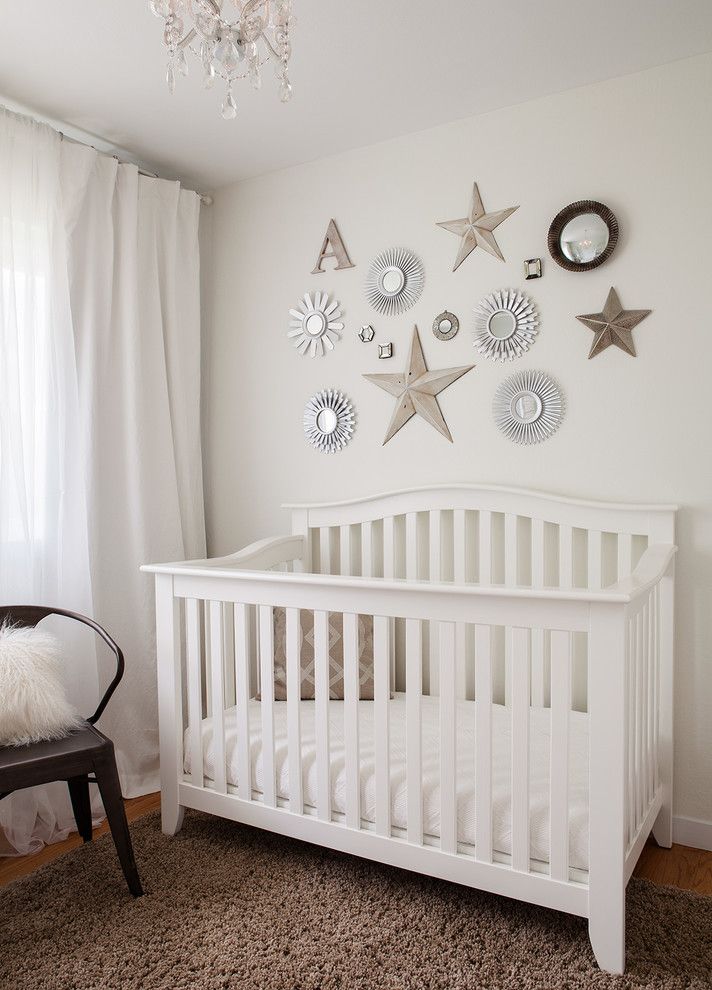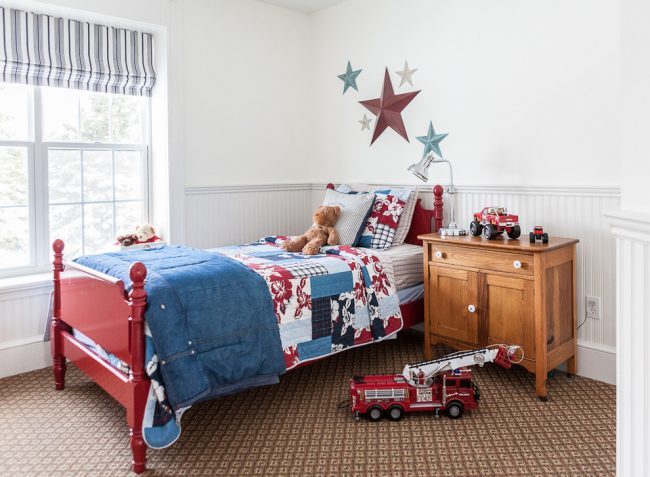 Garlands
They create a truly carnival mood and provide an outlet for the child's creative imagination, because he can make a garland to decorate his own room with his own hands.
You can decorate with such a headboard area, a window opening, a shelving unit, or hang it from the ceiling in a diagonal direction from one corner to the opposite (or parallel). Paper lanterns, flags, voluminous flowers, beads and more – all this will perfectly fit into the interior of a child's boy or girl of any age.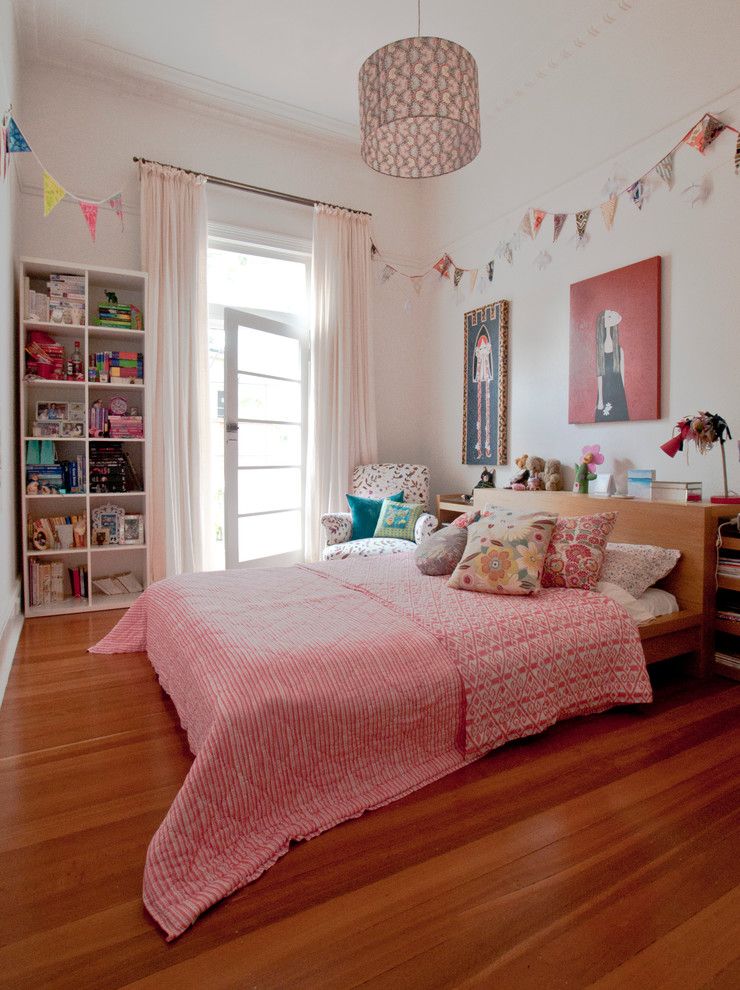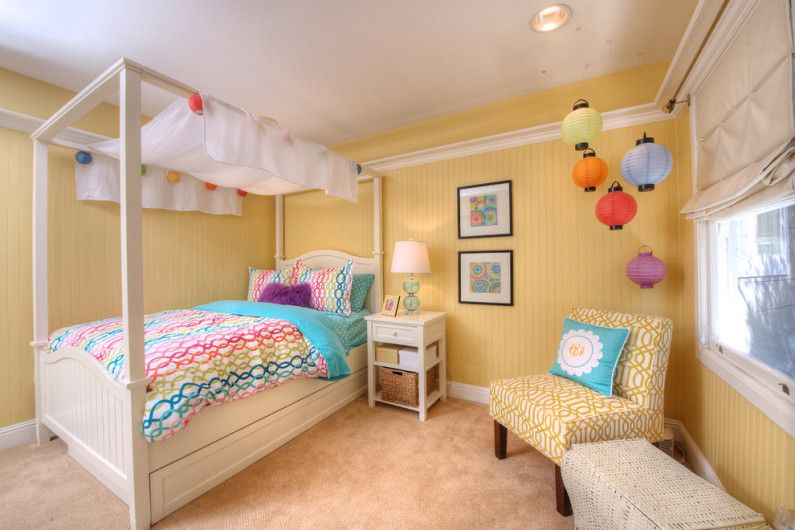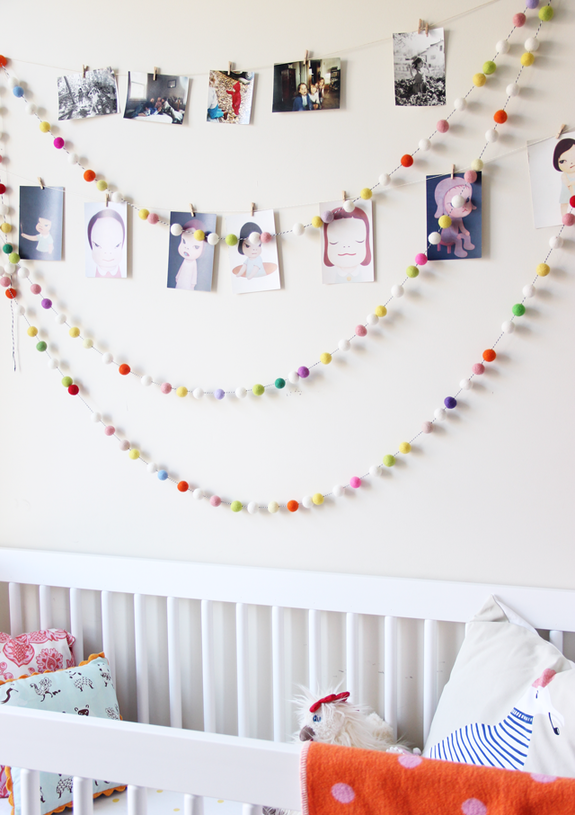 Decorative pillows
Not too original, but always in place and very comfortable – all this is about the decorative cushions that are familiar to all of us, which will only emphasize the spirit of fun in the nursery.
Soft pillows of different colors or shapes can be laid out at the head of the bed, on a bench under a window, on an armchair, or just on a carpet for outdoor games. Children are very fond of arranging pillow fights – give them this opportunity, and get several bright, with cheerful prints, copies.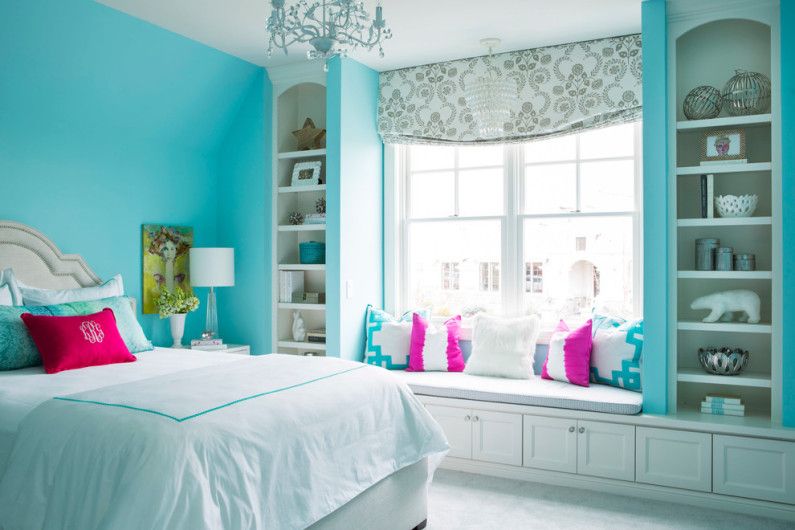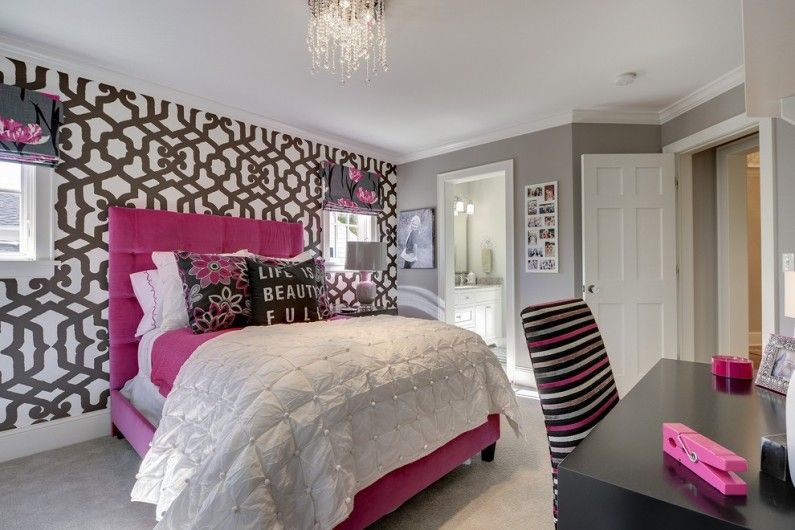 Thematic objects
The interior, designed in a specific theme, looks stylish and orderly. Both are very valuable for the nursery, in which the environment during games and activities can change beyond recognition..
A room in a nautical style, or stylized as a forest fairy's dwelling, will remain such, no matter where some of its constituent elements move (pillows with anchors, or an ottoman in the form of a hemp). To make the image of the nursery complete, you just need to find the necessary items characteristic of it: a blanket with anchors, pictures with steamers; flower lamp, fluffy green carpet).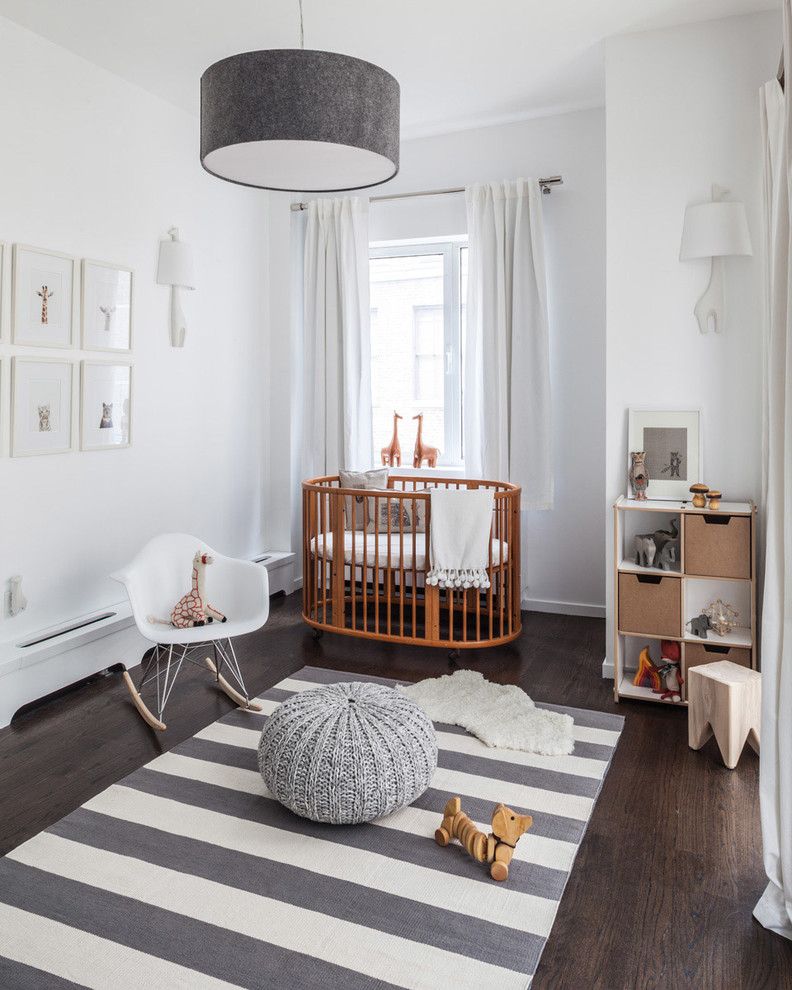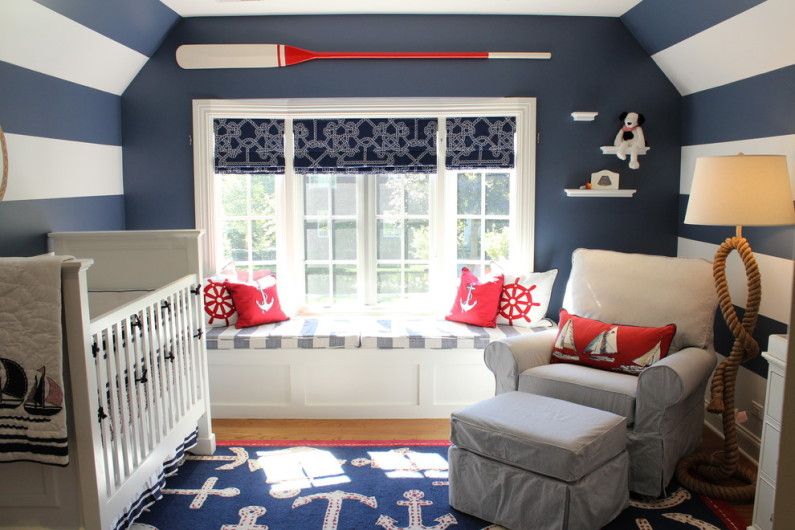 Structural elements
Complexly designed rooms, in which a certain idea can be traced even in the appearance of furniture, do not tolerate an abundance of decorative objects. So, it is enough to emphasize, for example, with the help of the stairs leading to the second tier of the bed, or creatively approach the issue of choosing the facades of the children's locker in order to emphasize both the functional and decorative components of the interior at the same time.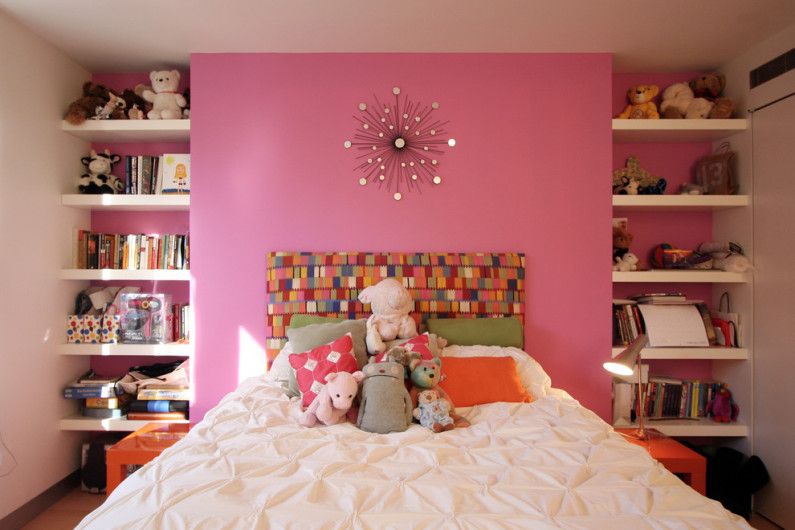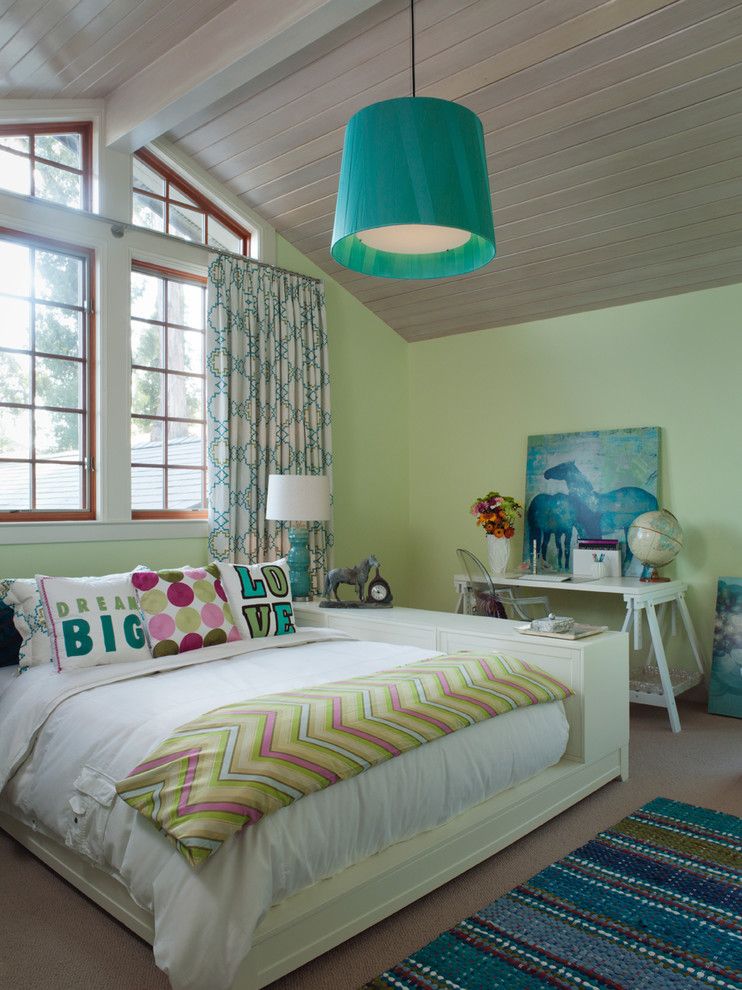 Good luck!