In our childhood, we all dreamed of a separate playroom, but, often, not many children even had their own room. As loving and caring parents, today former children strive to create better conditions for their children and make their childhood years bright, cheerful, as far as possible..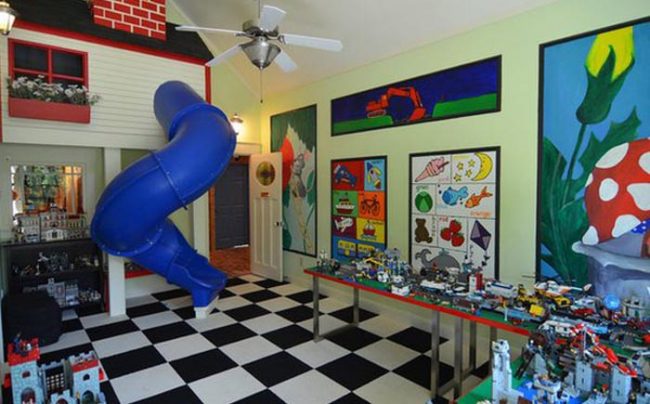 Playroom for children
In this article, we will draw your attention to the question of the competent arrangement of a separate room intended for games and child development..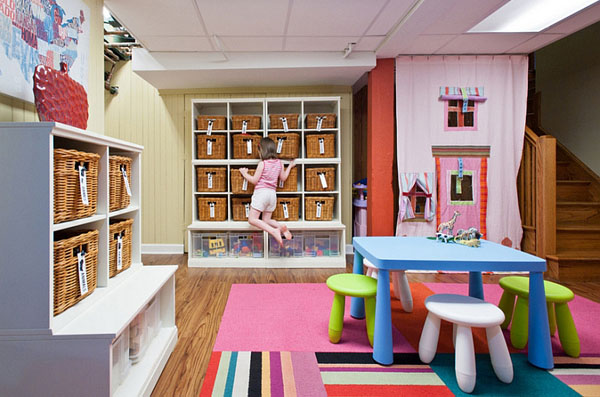 Also, we will tell you about where else in the house you can arrange a similar zone so that children get a separate space for personal use..
Important components of a playroom design
Comfort
In the process of decorating a room for games, it is necessary to take into account whether it will be convenient for the child to be indoors, to study and develop. First of all, the level of comfort depends on the quality of lighting, temperature conditions and the availability of furniture appropriate for children's age..
Safety
It is assumed that children will often be alone in the playroom, and parents will go about their business, periodically visiting them. That is why the issue of arranging a safe and safe space for a child should be taken seriously.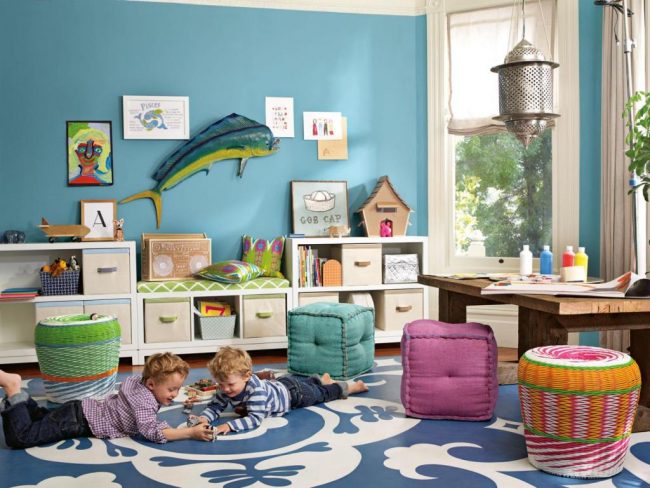 So, all wooden surfaces and objects should be processed, making them absolutely smooth so that children do not splinter delicate skin. Sockets and switches must be installed according to the rules, and also use protective cover-valves, light sources – choose stable, serviceable. Curtain rods must be securely fastened, and window sashes must be equipped with special stoppers-locks that prevent opening.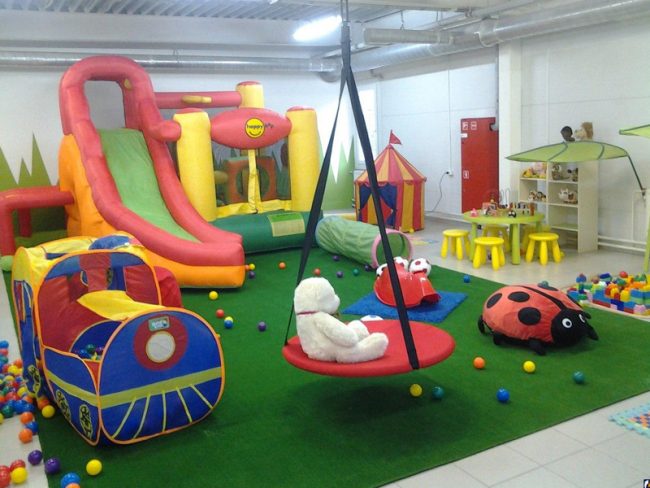 When installing play objects (slides, swings) indoors, be sure to check the reliability of the mounts and the material from which they are made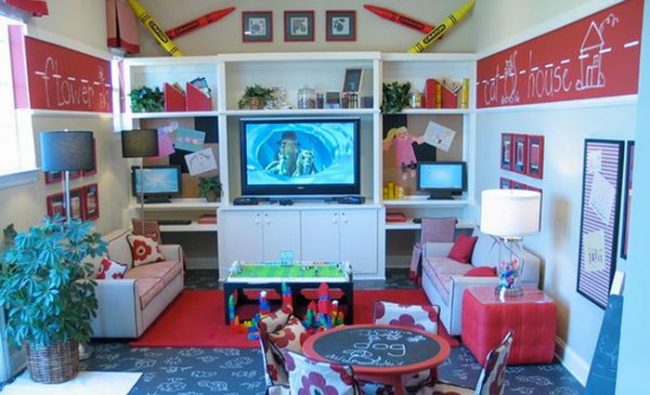 Where to equip the game room
Frankly, not everyone has the opportunity to allocate a separate room intended only for children's games. But if you wish, you can find or release such a zone in the following rooms.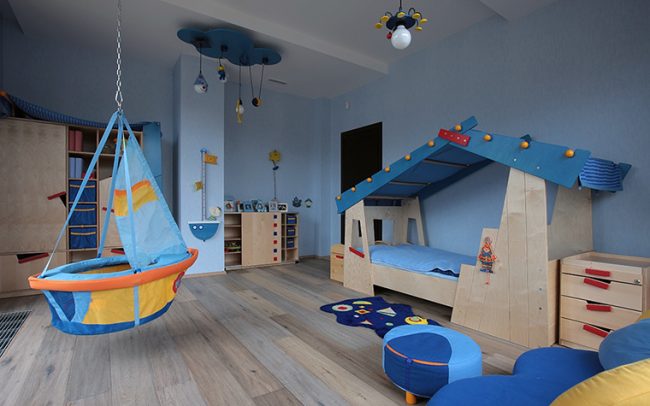 Attic
If you live in your own house, where there is an attic under the roof itself, you can create the conditions of a full-fledged living room or a children's playroom in it (when there is no need to equip an additional bedroom or office).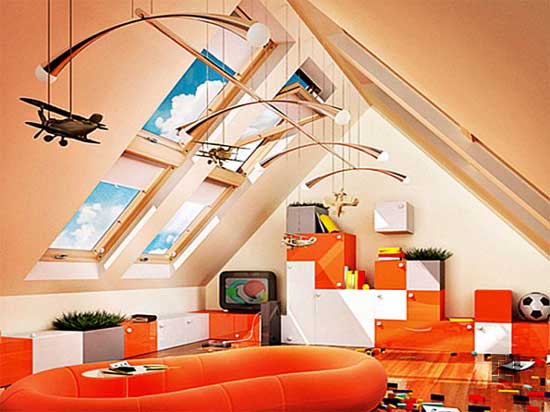 Naturally, on the way to a comfortable and warm playroom, you will need to overcome many difficulties, such as insulation and waterproofing, electricity and surface cladding, installing a new window, etc..
Under the stairs
Another attractive option for arranging a play area is a flight of stairs in a large hallway or a room with a mezzanine floor. In this case, it will be necessary to organize good lighting, since in the evening it will be dark and uncomfortable here..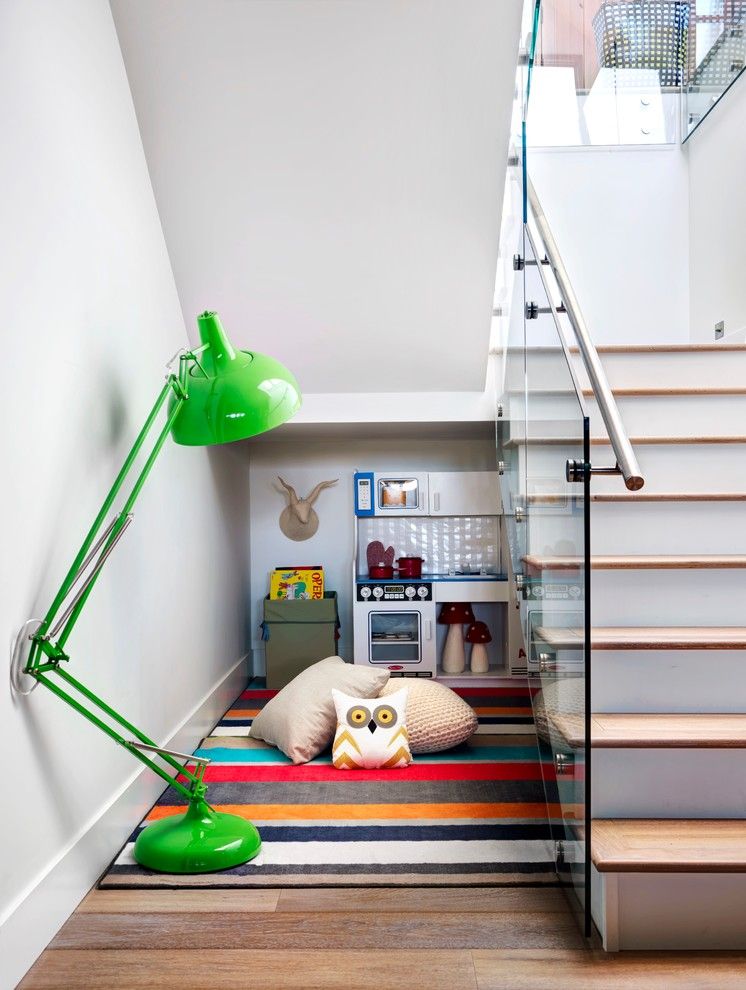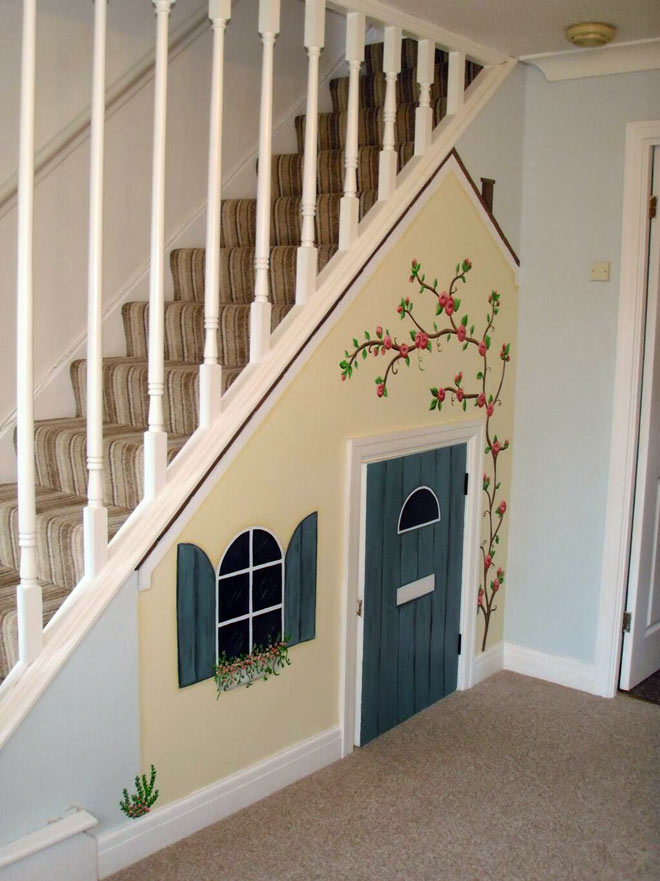 Living area
If your apartment or house has a large open-plan living room, combined, for example, with a kitchen or hallway, there may be enough space in it for a good play area with everything necessary for the child to be busy with drawing, designing or modeling.
A playroom, organized in a part of the living room, will allow parents to unobtrusively monitor their children and not worry about their safety.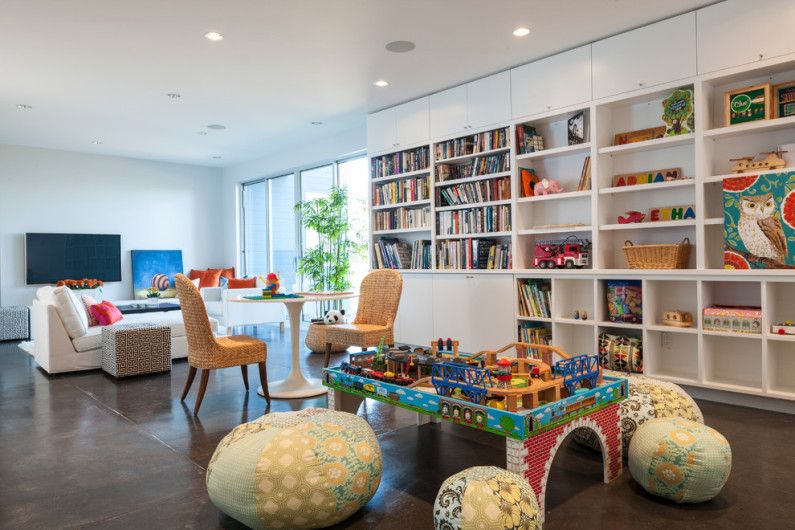 Veranda
Not a bad room, in our opinion, for which the playroom will become an organic solution, because there is always a lot of light and air in the verandas. It remains only to decide whether the playroom will be organized temporarily during the warm summer period or will it become permanent. The second option will require you to do the same as in the case of the attic in order to insulate the cold veranda and create better conditions in it..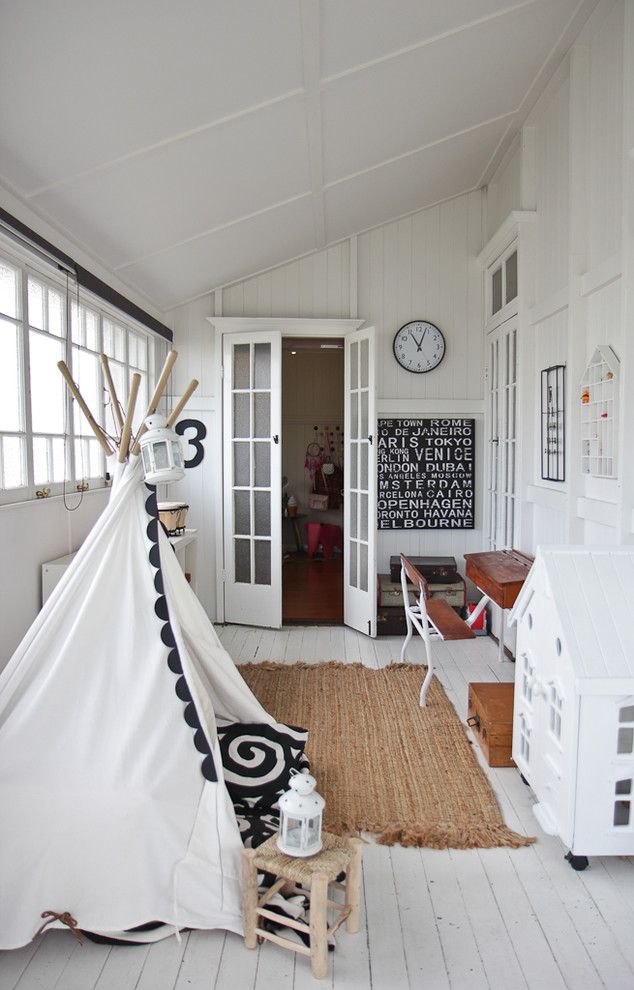 We decorate the game room correctly
Informative
The playroom is intended not only for outdoor games that release the child's energy during the day. It can also be very useful in terms of development and cognition of the surrounding world. For example, the walls of a room can be decorated using a map of the world or animal habitats, alphabet, numbers, symbols (flags, ornaments, emblems).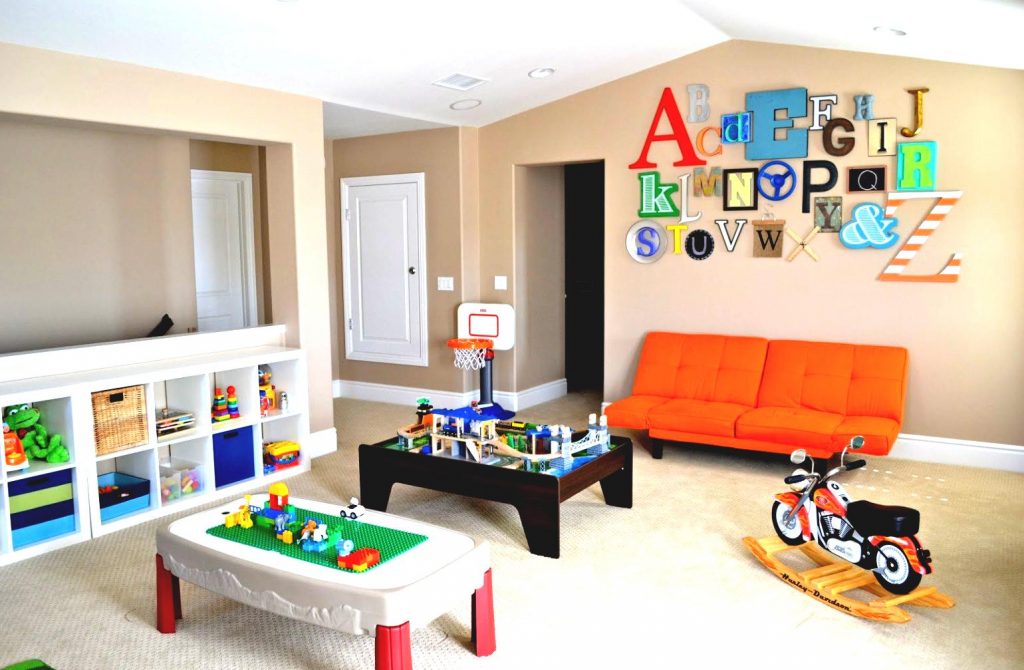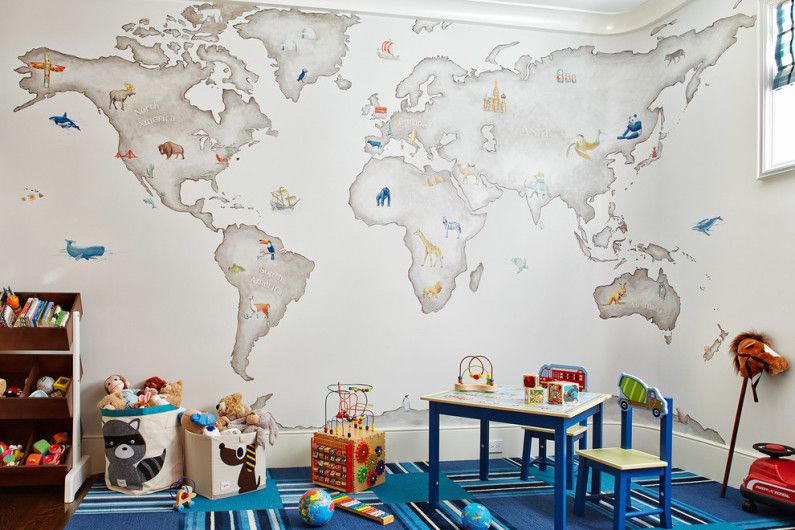 Cozy
Take care of your child's comfort: lay a warm colorful carpet on the floor, install a mini-sofa or a pair of beanbag chairs, purchase some fun poufs or floor pillows.
Local lighting sources should be placed in the corners of the room: floor lamps or stable table lamps, in addition to the main overhead light. If you are not sure about the reliability of lamps and floor lamps, it is worth replacing them with wall sconces, which children will definitely not reach..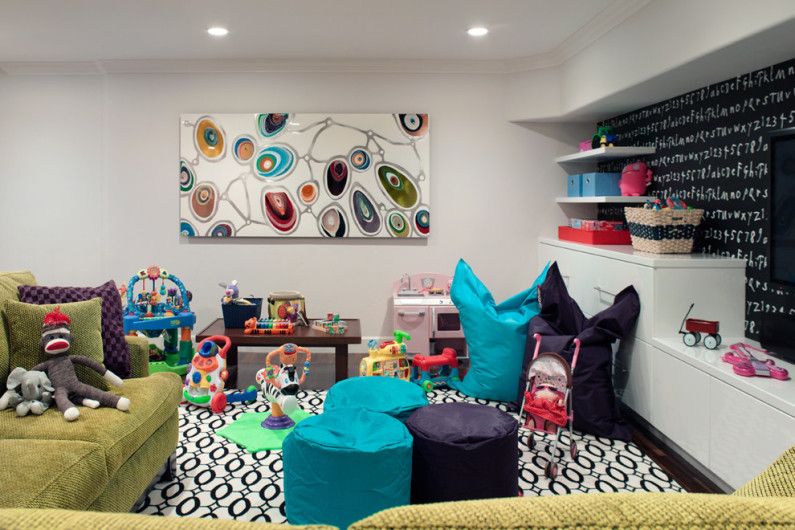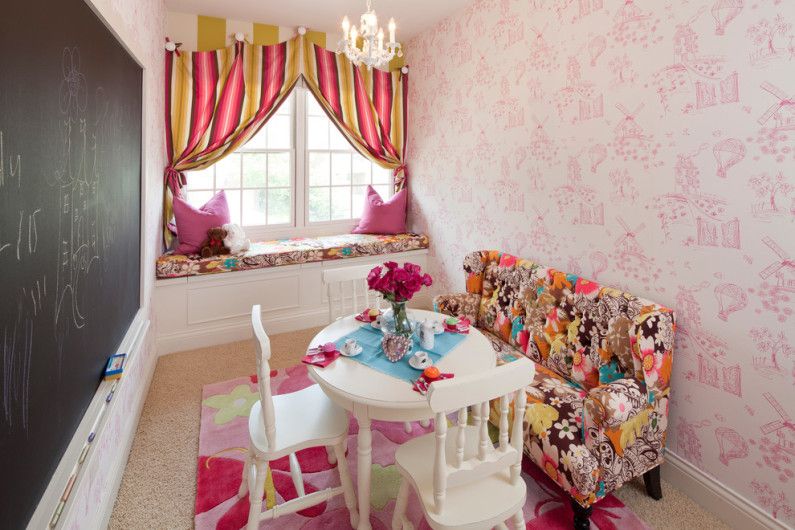 Practical
In the playroom, be sure to install structures for storing a large number of toys, educational board games, books and small sports equipment. This can be a low shelving, built into a niche or attached to the wall surface, low chests of drawers with open shelves and containers made of plastic, wood, wicker.
With their help, it will be possible to organize places for items for different purposes and teach the child to fold things in a certain way, while maintaining a constant order in the playroom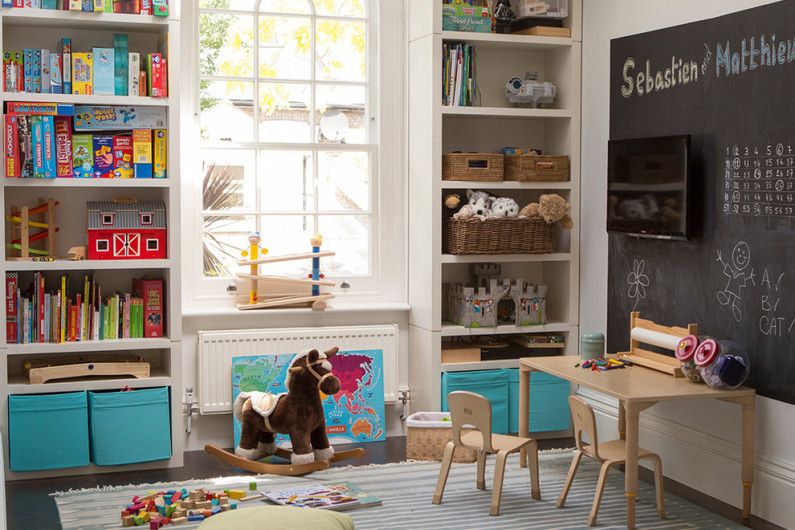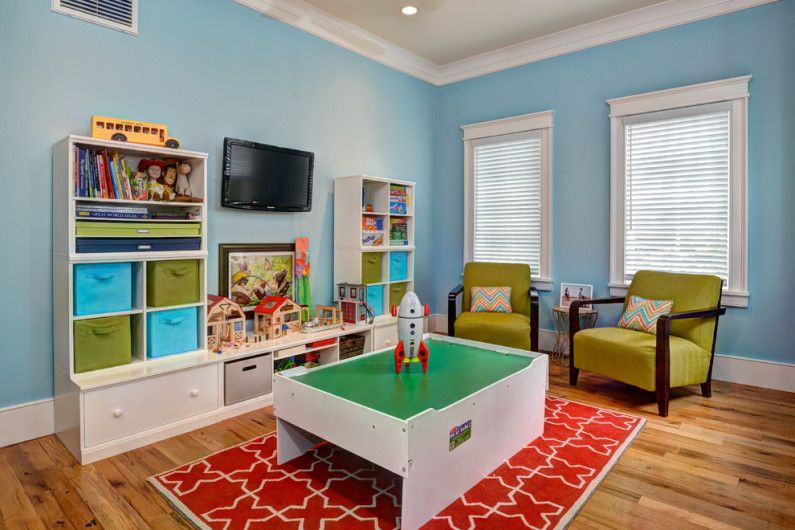 Ergonomically
When parents decide to organize a playroom, they know that it will require some investment, as well as knowledge, since this room is very specific. In order for children, while in the playroom, to develop harmoniously and feel good, you should purchase the right furniture: tables, chairs for creativity and board games, cabinets, consoles or dressers, appropriate for the height and age of children.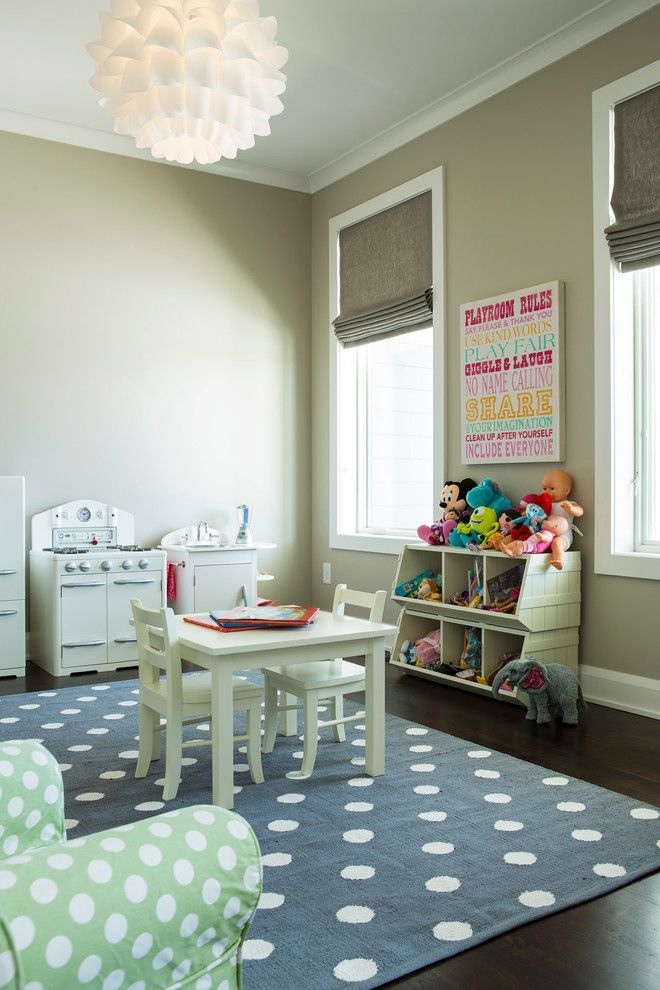 Fun
Depending on the size of the room, you can use objects such as slides, houses with stairs, swings, trampolines, homemade huts or wigwams, hammocks and more. Without them, the playroom will not be complete and will rather become a training class than a room for the all-round development of your baby..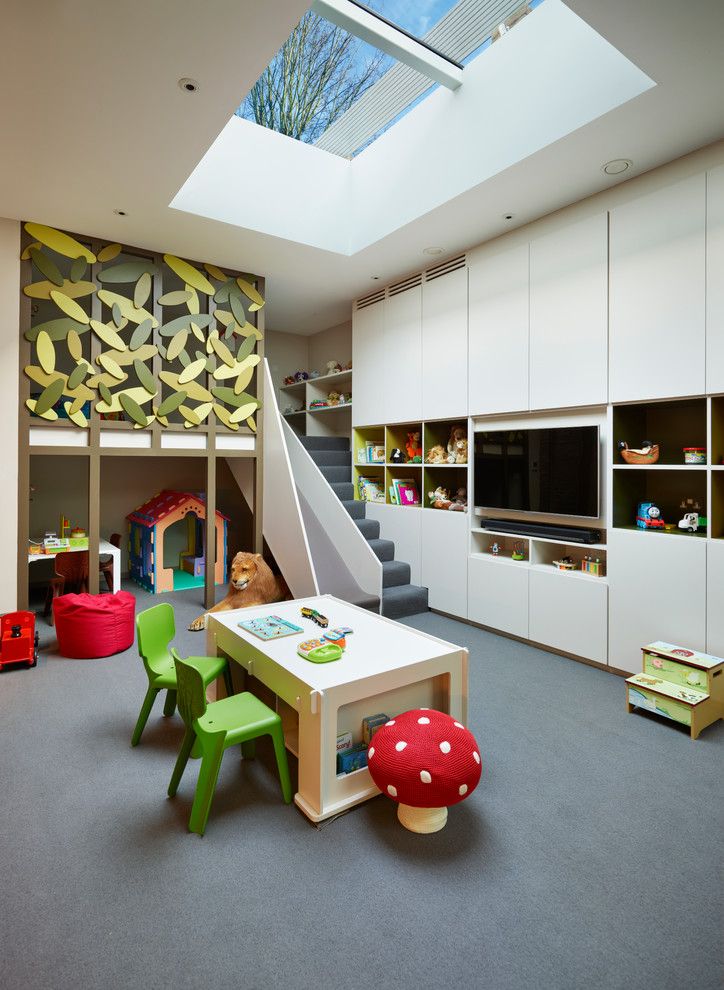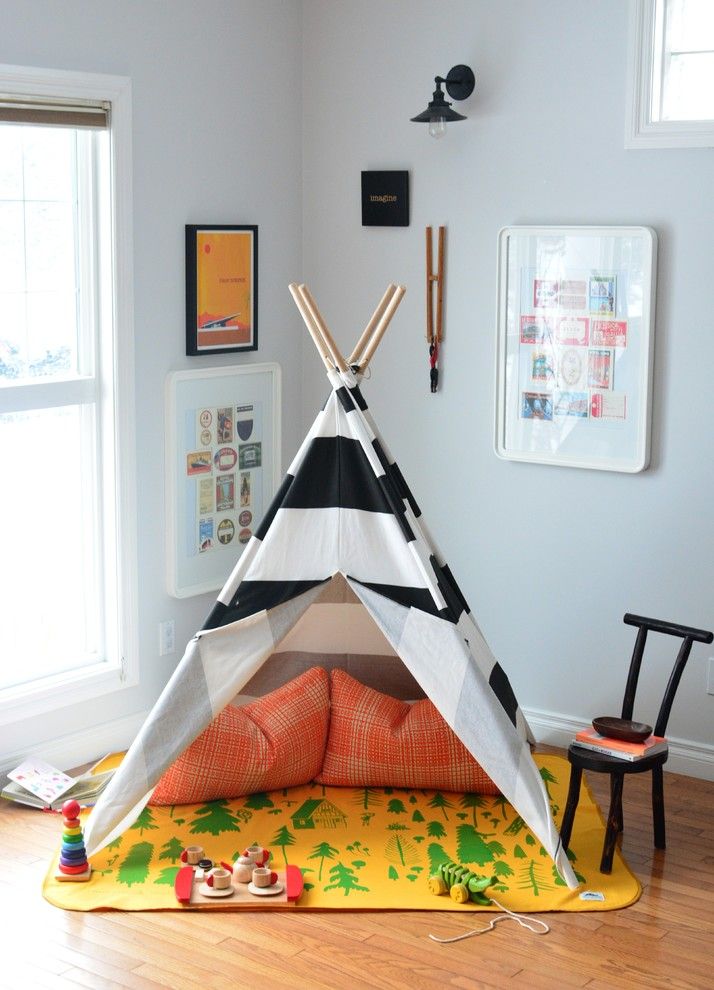 Good luck!