Children's room is the territory of children, and the goal of parents is to create a beautiful and comfortable room. A beautiful children's room will bring joy and a sense of celebration to your child.
Children's room for girls: Choosing a theme for the interior
The interior of the children's room is very individual, it will be your little princess's favorite pastime.
• A princess
For a girl who reads books about beautiful princesses with bated breath, such a room will become a real door to the magical world of a fairy tale. An incredibly romantic bed with a royal canopy is like a biscuit cake, a compact dressing table with many drawers and exquisite wallpaper on the walls complement the resemblance to a real palace.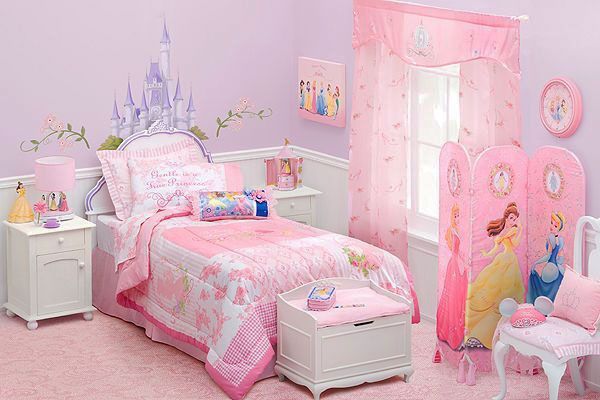 • Cinderella
Furniture manufacturers have released several models of beds that look like a carriage for Cinderella's room – this is what you need. Additionally, one or more walls can be decorated with photo wallpapers with images of heroes and your favorite fairy tale. Cinderella's room should have good lighting, such as a small crystal chandelier and a couple of table lamps with lampshades.
• Sleeping Beauty
Special role in the nursery «sleeping Beauty» assigned to the bed and its decoration. The colors are white, cream, sand and blue. These colors add freshness and bring a soothing kingdom atmosphere. The decor of such a room must contain flowers and plants..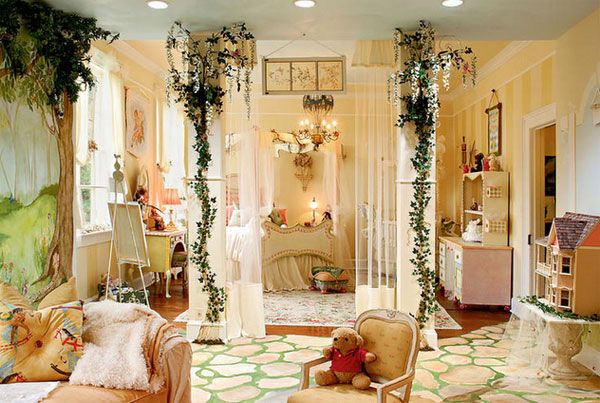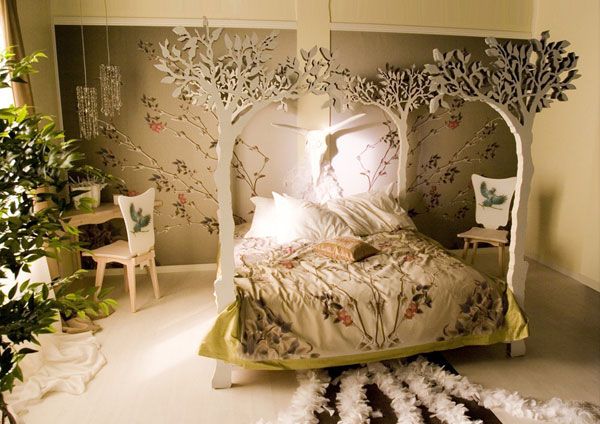 • Snow White
On the walls of such a nursery, murals, stickers and themed wallpapers look great. In this design of the girl's room, green should be added to the pink color, the bed and furniture can be natural wood. The decorative design adds a special charm – flowers and butterflies on the walls, funny animals on the shelves.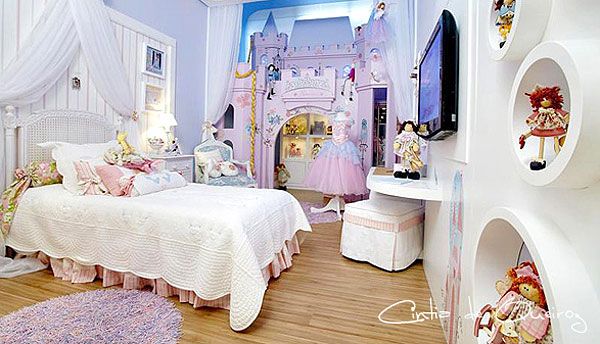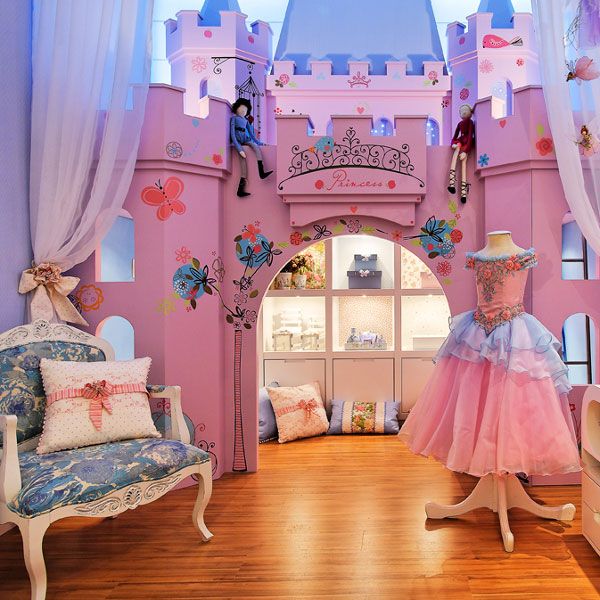 • Flower country
Bright flowers and butterflies, rich colors and luxurious color combinations – amazing decorations for walls and accessories. Simple flower shapes can be drawn with children..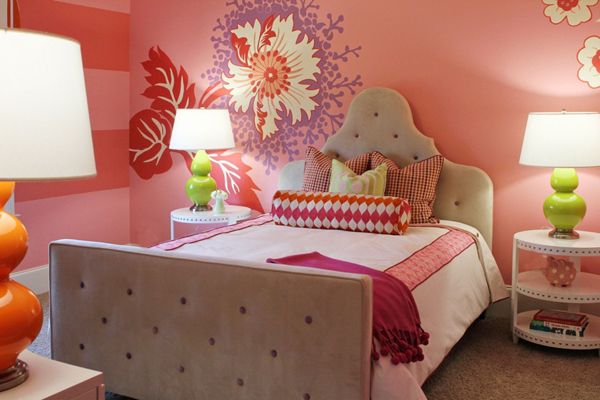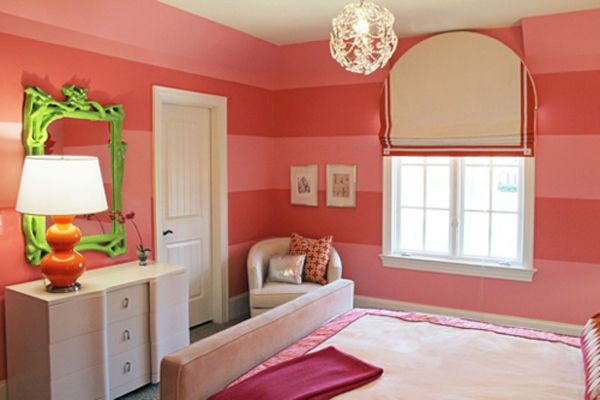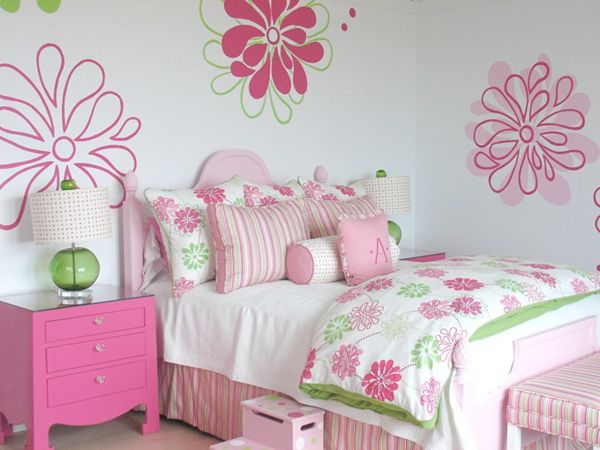 • Fireworks colors
A riot of colors and unexpected color combinations – this is the motto of this themed room. All textiles: curtains, bedding and bedspread for a baby girl are selected in accordance with the general style of the interior.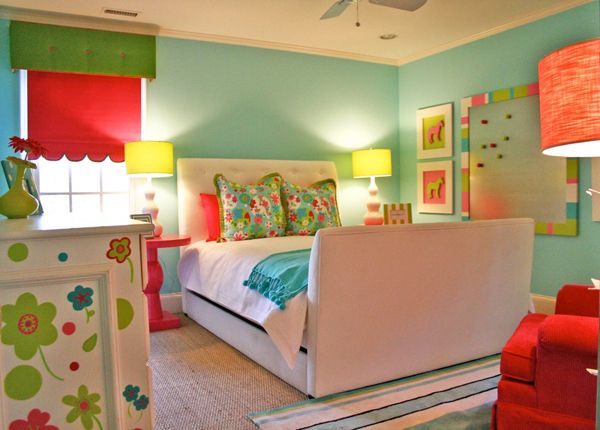 • In a fairy tale
Colorful combinations of bright colors add a sense of joy, in the main colors – coral, light blue and white. This children's room will be good for both play and relaxation, and is ideal for a little fidget. Bed, table and coffee table perfectly complement the color scheme of the room.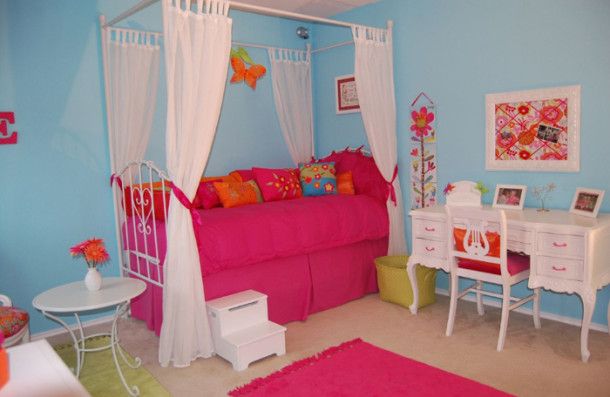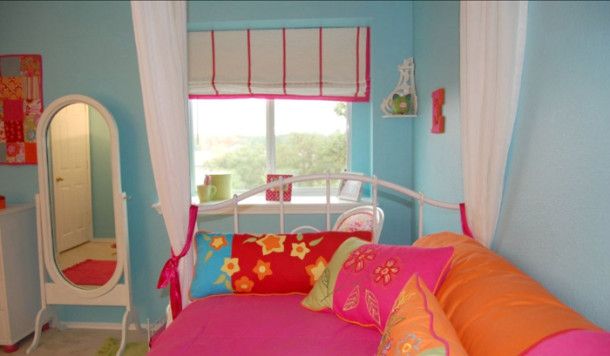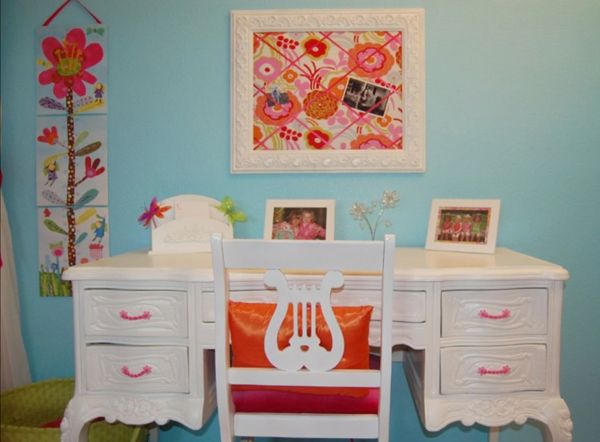 • Hollywood
Many girls like pink, in nursery style «Hollywood» can "play" shades of pink and use different interior details for this. Thanks to this, a very original style is obtained: a little "glamorous", a little bit "Oriental". The choice of such a room is especially good for little actresses..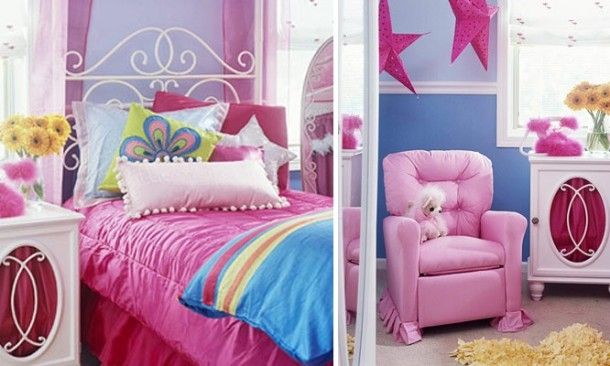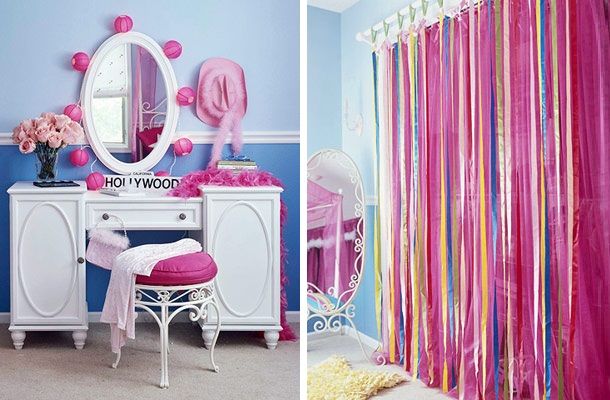 • Dotted
Color palette: a spectacular combination of pink and blue, and funny polka dots that are scattered everywhere: on the walls and on bed linen, on pillows and a table lamp, add zest to the design. The hanging hammock chair fits perfectly into the interior, sitting comfortably in it, you can read a book, dream and listen to interesting stories.