It is a well-known fact that for a normal, full-fledged life, children simply need outdoor games and sports. If the dimensions of the children's room allow, then the presence of a play area in it is mandatory. The kid will be able to actively spend leisure time even in bad weather, as the house is always warm and cozy.
Play area for children: Ideas
In order to select a play area for a child, it is not at all necessary to make a fundamental repair of the entire room, there are interesting solutions that will allow you to create a place for relaxation and games without global changes.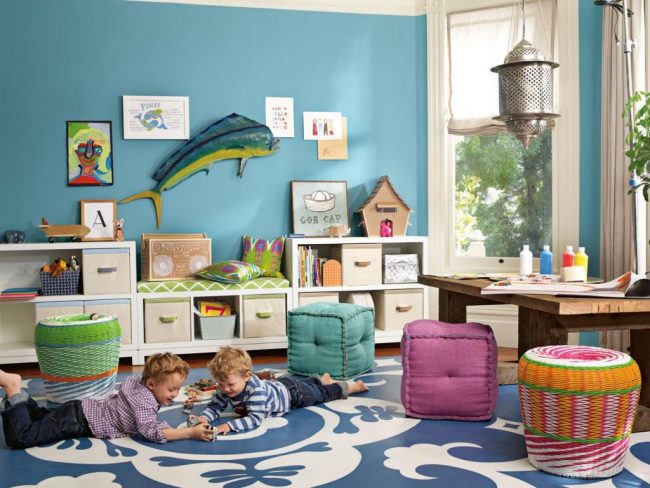 In today's article, we will consider interesting ideas for a children's room that will help to properly equip the space and create the perfect nursery.
Painting
Kids love to draw, and if there is no specially designated space for this, then most often they draw on the walls. To prevent this from happening, you can build a special drawing board for him and put it in a convenient place.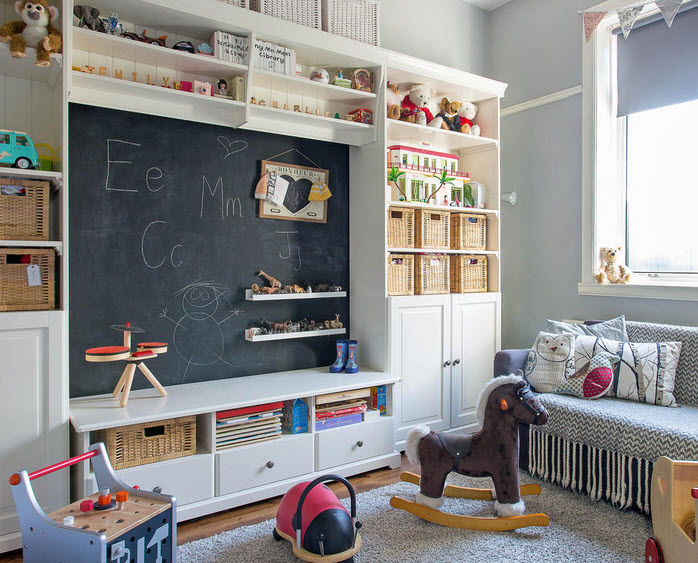 Now, when a child wants to draw, he will not spoil the wallpaper, but will embody his creative imagination on an easel. Another alternative could be a blackboard, thanks to which you can awaken a craving for knowledge in first graders. More ideas for drawing in the nursery can be found in our article – Drawing in the nursery: slate board, easel and marker coating.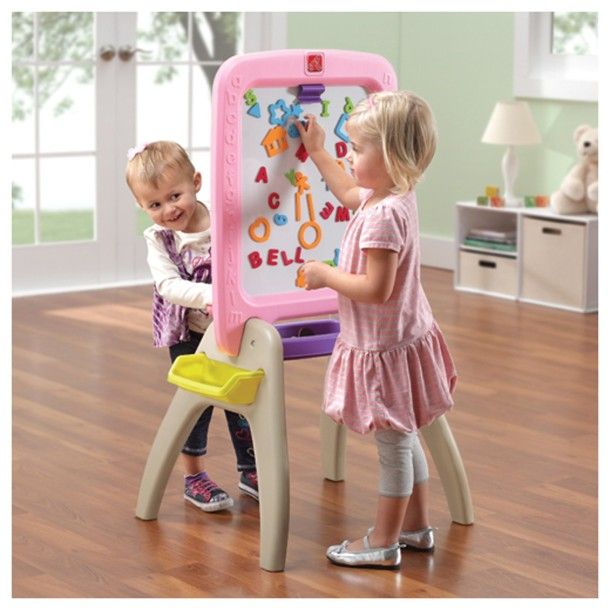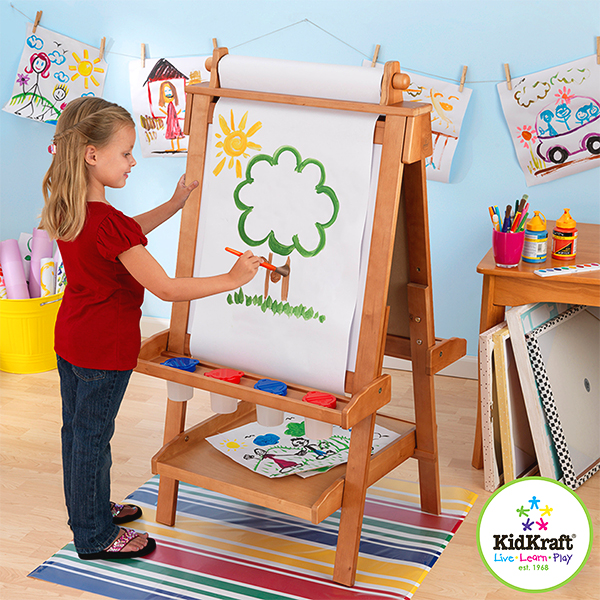 «Classics» and twister
If there are several kids in the children's room or friends often come to your child, then the diverse outdoor games will help them to actively spend their leisure time. Remember the good old game that many in childhood drew on the asphalt in the yard – «classics«?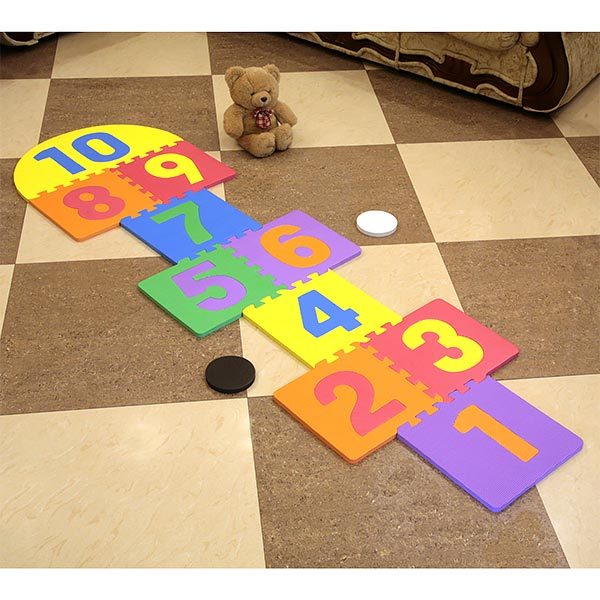 Today, the game of classics can easily move into a children's room and become either an interior detail or entertainment for mobile children. Such a rug – the classics can be made with your own hands, using paints or markers on the fabric. An alternative to the classics can be a fun, mobile floor game – twister.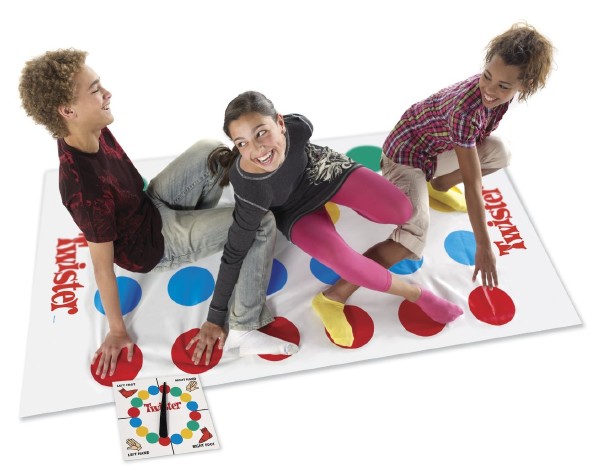 Mini house and tent
For a child, having personal space is always an important argument. Thanks to a mini-house or a small tent, which are installed right in the room, children can play hide and seek and other active games. You can make a tent with your own hands from a sheet. How to make such a tent, read our article – «We do it ourselves: a children's tent from old sheets»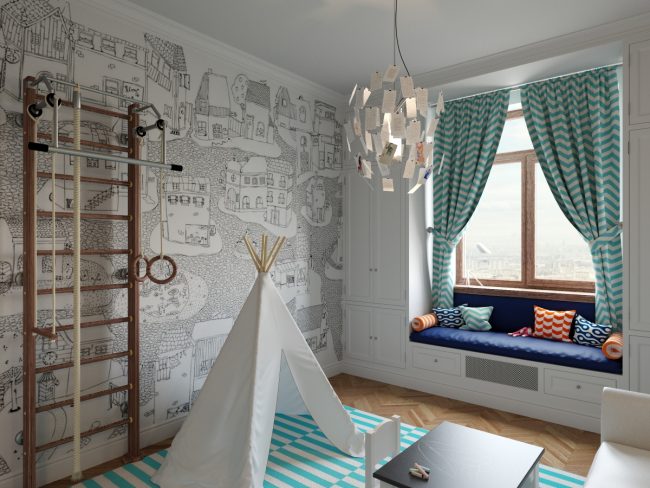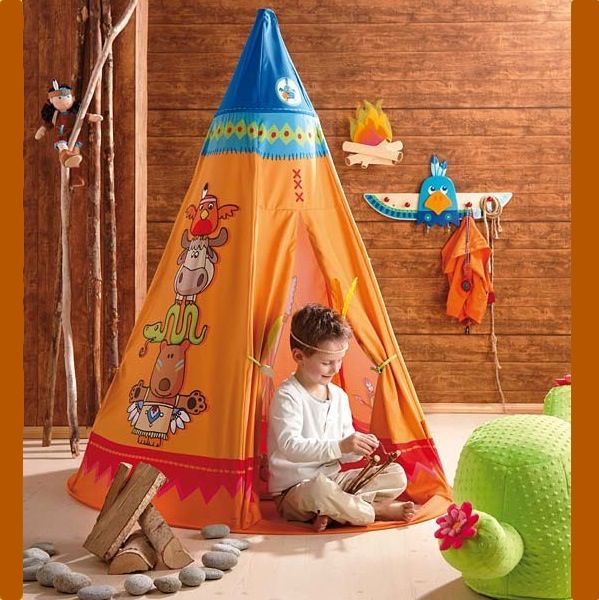 Swing
The swing can delight the kid not only in the playground, but also right in the nursery. And if you put a soft rug on the floor, then such riding will be as safe as possible for the child. Swings can be of several types: suspended swings or balance swing. A hanging swing should only be installed if you are sure that the ceiling beams are strong enough to support the weight of the swing and the baby. But swing-balancers can be bought in a children's store and put it safely in the nursery – they are equipped with soft balls under the swing seat that will not damage the floor covering in the nursery.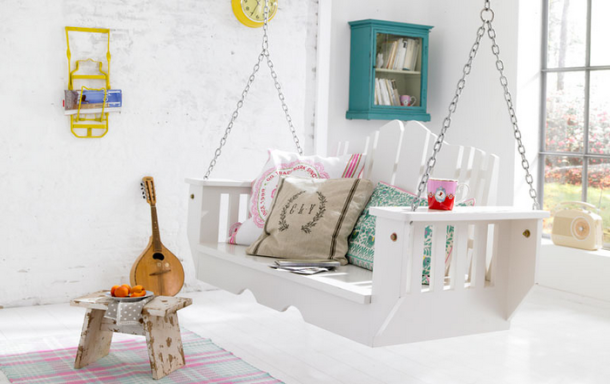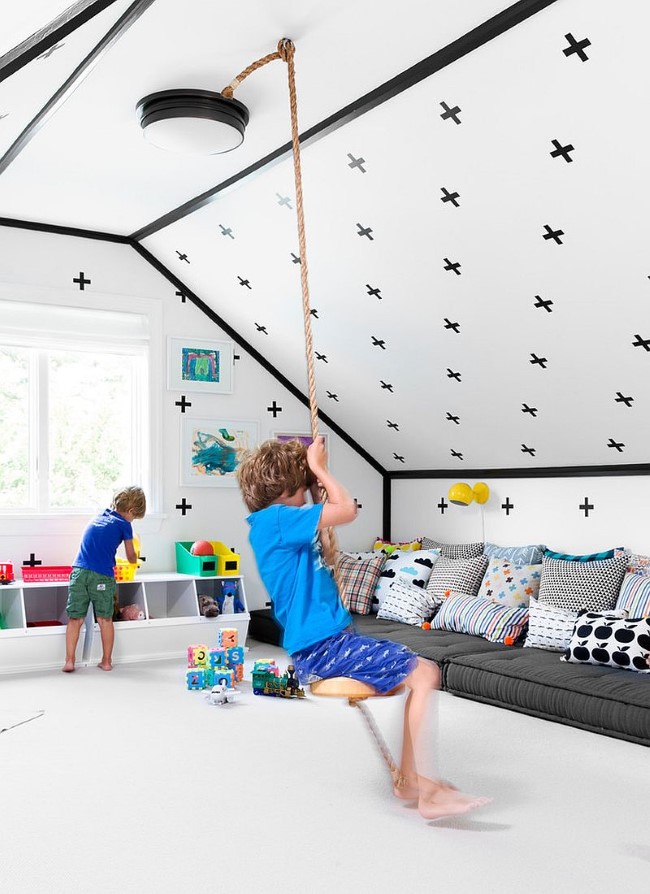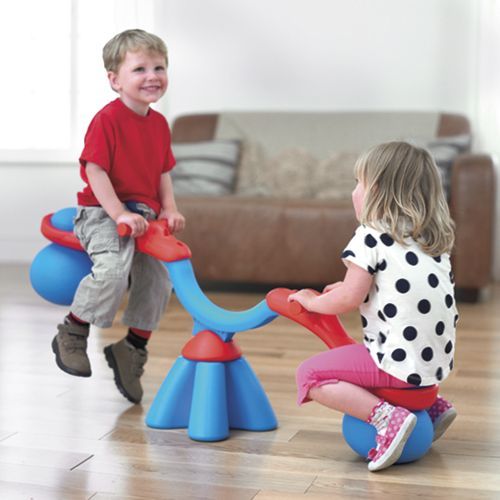 Stairs
Stairs are an integral part of the children's room, which has bunk beds. In addition to the main function of moving between beds, such a ladder can be a horizontal bar for playing sports. Make sure there is a rug or small play mattress under the stairs.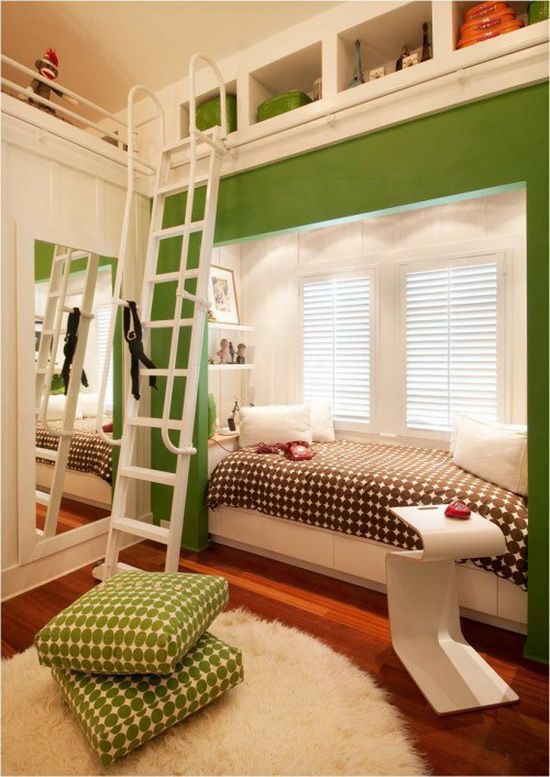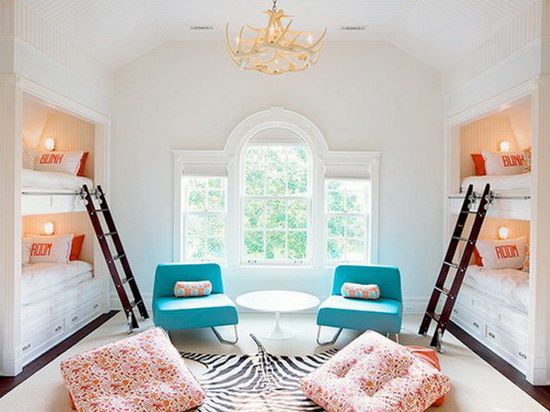 Swedish wall
The Swedish wall is a gymnastic apparatus made of vertical uprights with transverse rounded bars. These walls are ideal for active children who like to exercise. In order to avoid injuries to children who practice the Swedish wall, it must be securely attached to the walls, floor and ceiling. You can read everything about the wall bar in our article: sports at home: wall bar in the nursery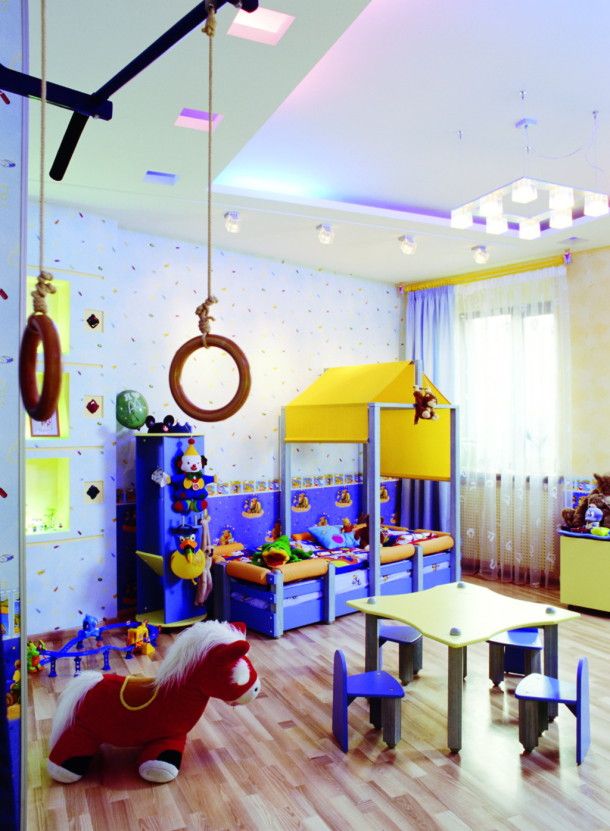 Good luck!