The name of this cute toy comes from the word mobile. The mobile is one of the most common toys that is suitable for children from birth. In addition to its decorative qualities, the Mobile soothes the baby, stimulates the development of vision and encourages him to move..
How to make your own Mobile in the nursery
For Mobile we need:
• hoop for embroidery
• veneer / plywood / decorative cardboard / plastic sheet
• fishing line
• scissors
• needle
Step 1: Cut out figures for the mobile from the material you have chosen. For convenience, it is better to use a material that you can easily cut with scissors, then you can stencil quite complex images on it and cut them out without additional help. In our example, these are simple Christmas trees..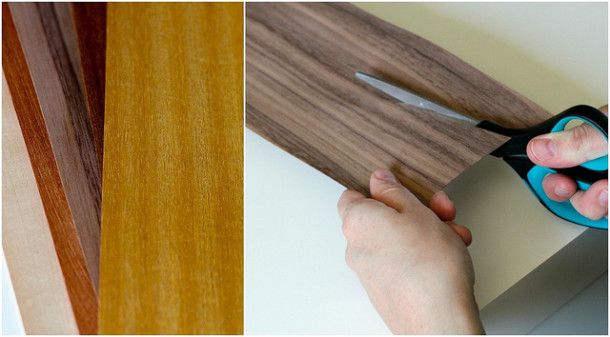 Step 2: Using a needle or hole punch, make holes in the upper part of the figures.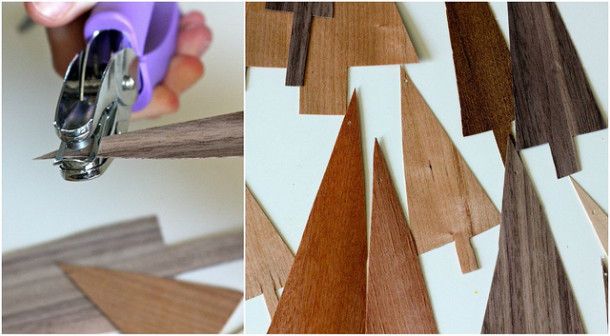 Step 3: We tie the figures with the fishing line to the embroidery hoop. Place the figures at an equal distance from each other so that the mobile is well balanced.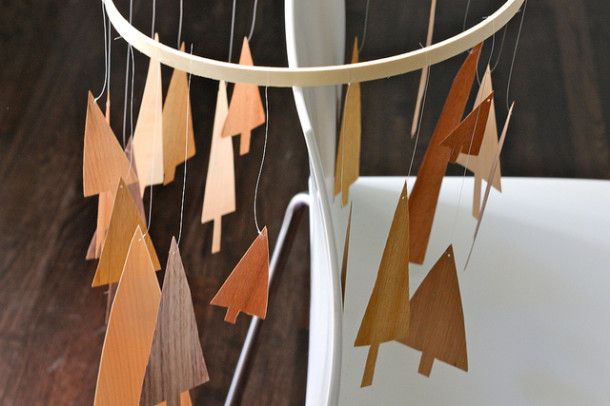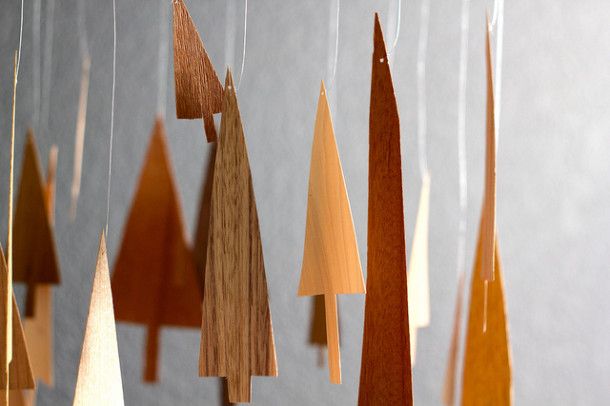 Step 4: All that remains for us to do is fix the mobile to the ceiling, chandelier or cornice using the same fishing line..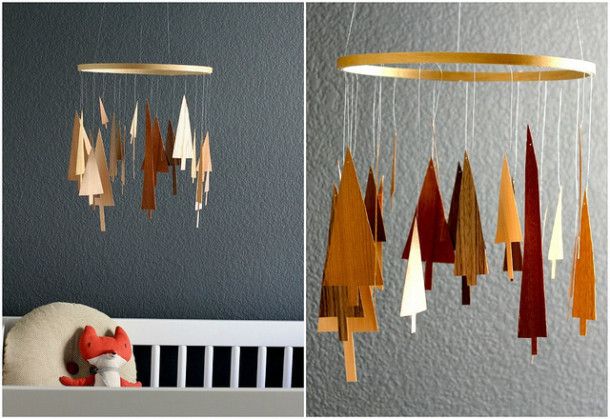 You may also like our article: How to Make a Mobile from Flowers and Pompons 
Good luck!