In the design of a children's room, the chosen color scheme is of great importance for the psycho-emotional state of the child. Also, successfully selected combinations can make the interior relevant and unusual for many years, and eliminate the need to change the environment depending on fashion trends..
Now we will tell you how to turn the interior of a children's room into a stylish and beautiful, using a pure, noble white color..
Strengths of white for nursery
White in the interior of a nursery is truly good for many reasons, including direct associations with purity and purity, light and youth. The color carries lightness and inspires, with its help you can correct some mistakes in the interior design, for example, when the color of children's furniture turns out to be too dark, you need to add a few white accents to counterbalance (decor, pillows, curtains or bedspreads, photo frames, bedside tables or bench)
White color hides unlimited possibilities, because it is not for nothing that they say that in a light environment you can create any image and character, use contrasts of colors and textures, bright unusual prints, as well as furniture of various shapes and silhouettes.
Childhood, adolescence, youth
It doesn't matter what age a child's room needs to be decorated – white will always be accepted by both toddlers and older children. The only difference is that for children 3-5 years old, combinations of white with other, neutral shades in a ratio of 60% light – 40% additional tones will be good.
In childhood, children often change their preferences regarding colors, so you should use a neutral (in this case, white) as the base, against which you can replace one «favorite» shade to others.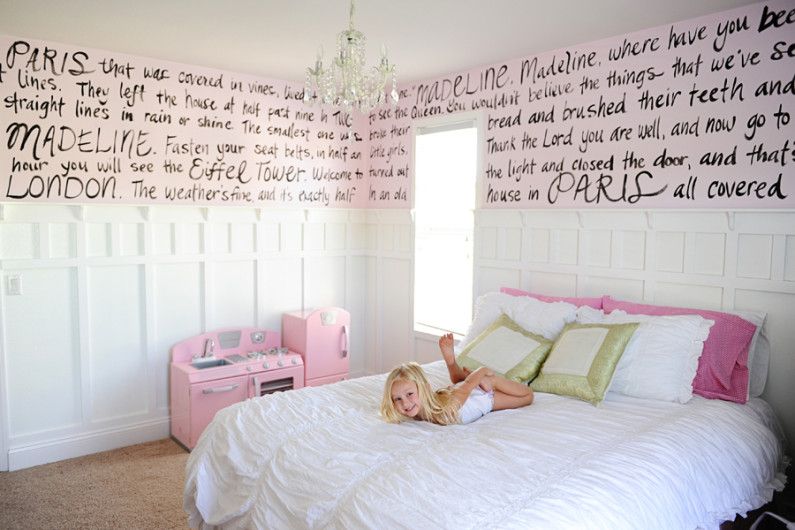 Growing up, children become more constant in their choice regarding the colors of the room, but the interior is constantly filled with new intricate accessories, which only neutral colors can withstand.
There is a trick: if you need to accustom your child to order and develop the habit of keeping your room clean, use white and its other shades (cream, blue-white, silver-white) in the interior of the nursery. It doesn't matter if it is white furniture, walls or textiles, but against their background, scattered things will seem chaos to children, and the desire to organize the space will gradually manifest itself.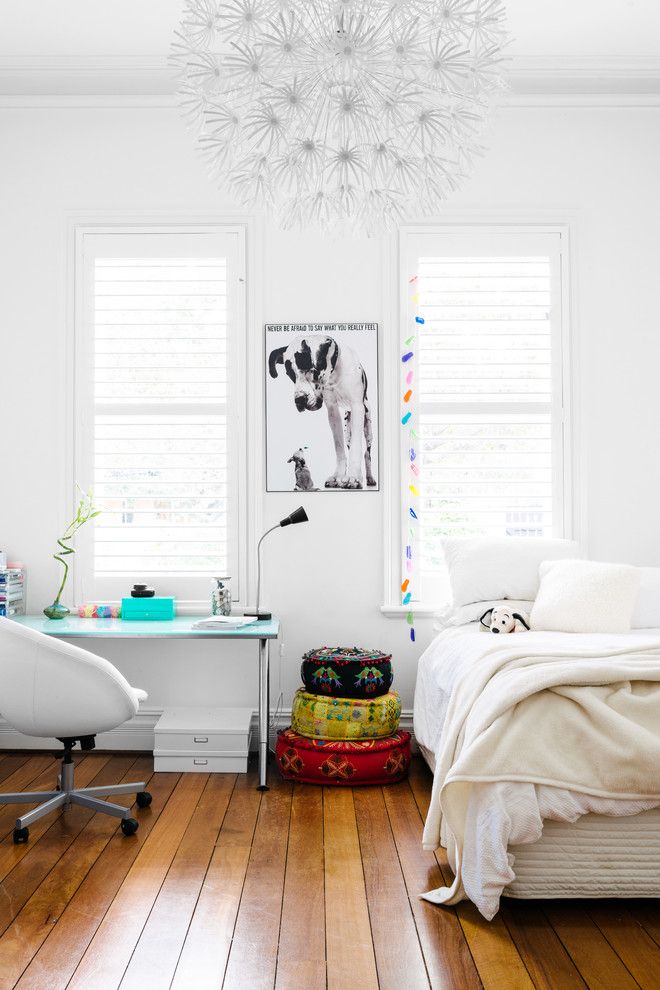 For children between the ages of 10 and 15, white can be used not in pure form, but with admixtures of other shades, warm or cold. Such complex tones will contribute to the education of the aesthetic taste of the child, and can turn the room into a more adult and sophisticated, which will undoubtedly please your child..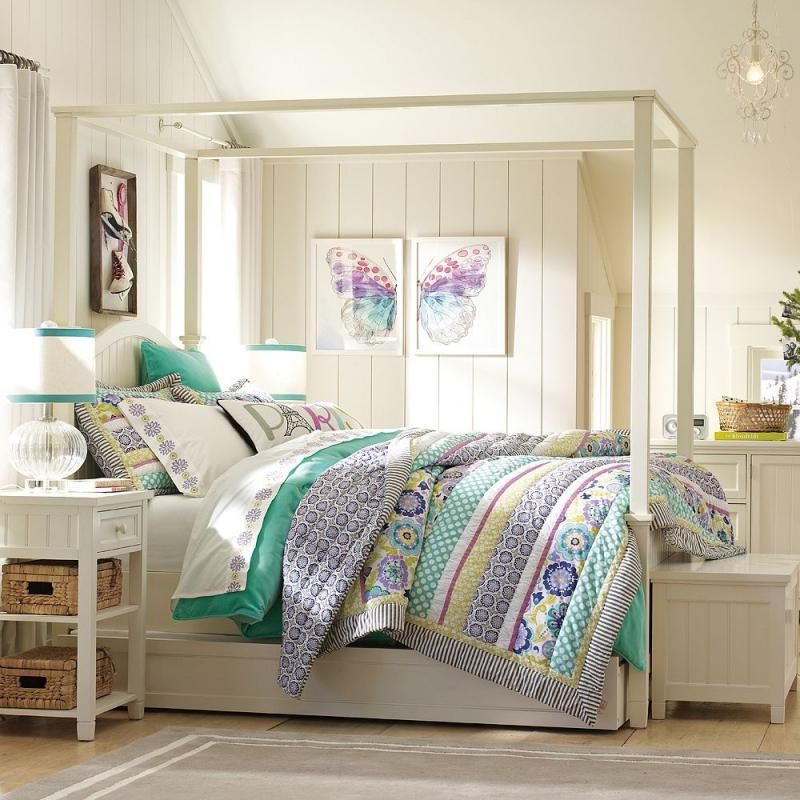 Boys and girls
Since white can be combined with absolutely any other tone and shade, it can be used both in girls 'and boys' rooms. Girls will love transparent white polka dot tulle, light furniture and delicate pastoral accessories that will create an atmosphere of grace and femininity in the room. For boys, the combination of white with blue, chocolate or azure, red and woody will turn out to be an unusually good solution, fresh and classic at the same time..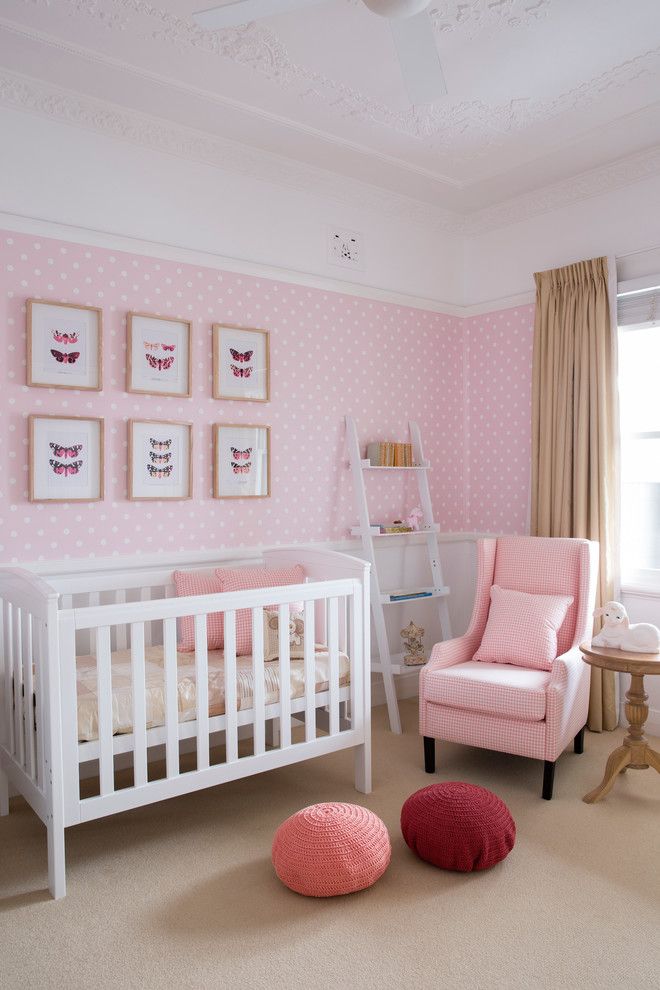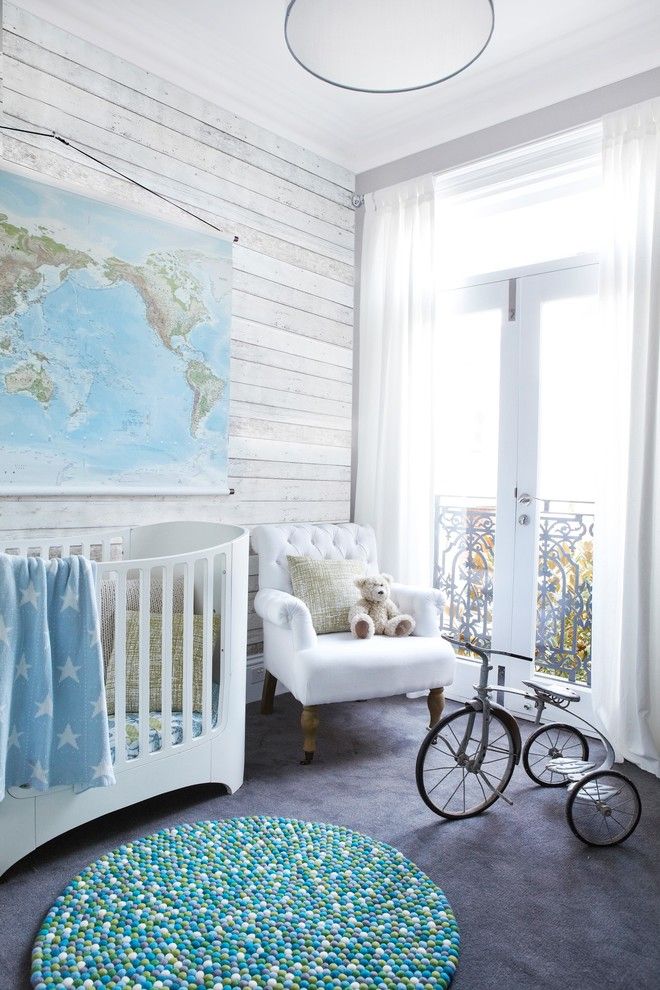 White in different styles
When the need for the upcoming choice of color combinations is confusing, and you are no longer able to determine which of the sand shades to choose for the classic interior of the children's room, give preference to white, as the most universal color.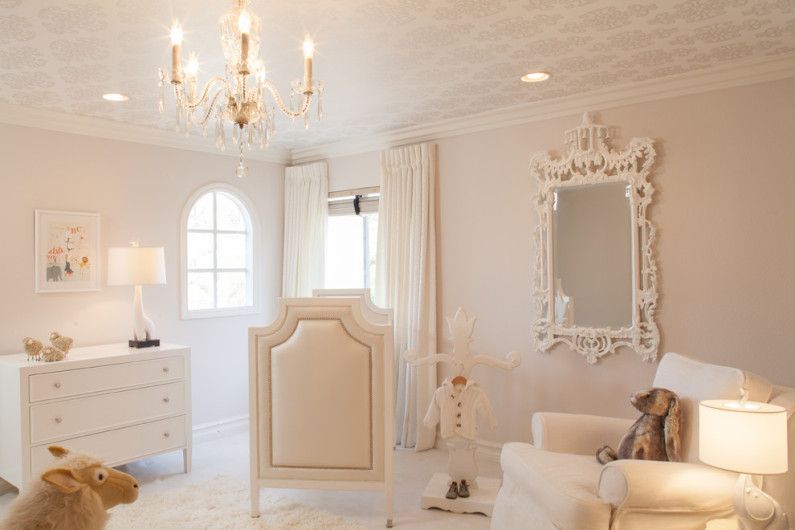 Also, warm and cool shades of white can be used in large quantities in a nursery in boho, provence, nautical or modern styles. In addition, a Scandinavian-style interior is not possible without snow-white – here it will favorably emphasize laconic furniture, bright children's toys and natural flooring material.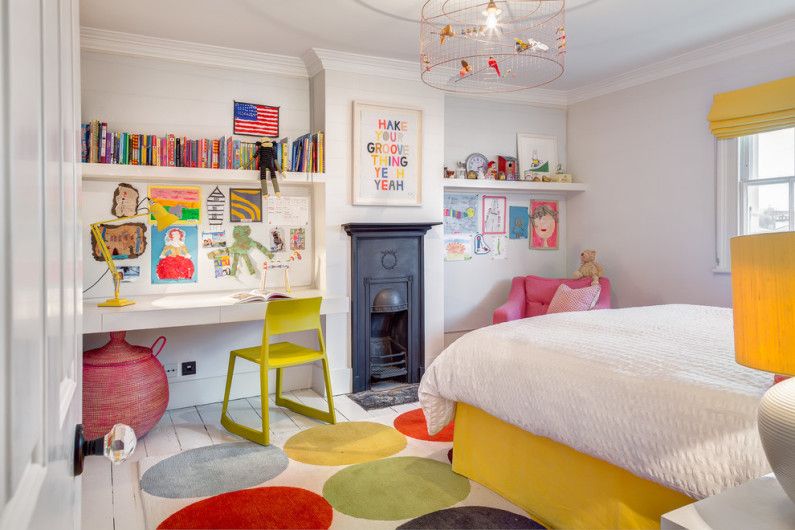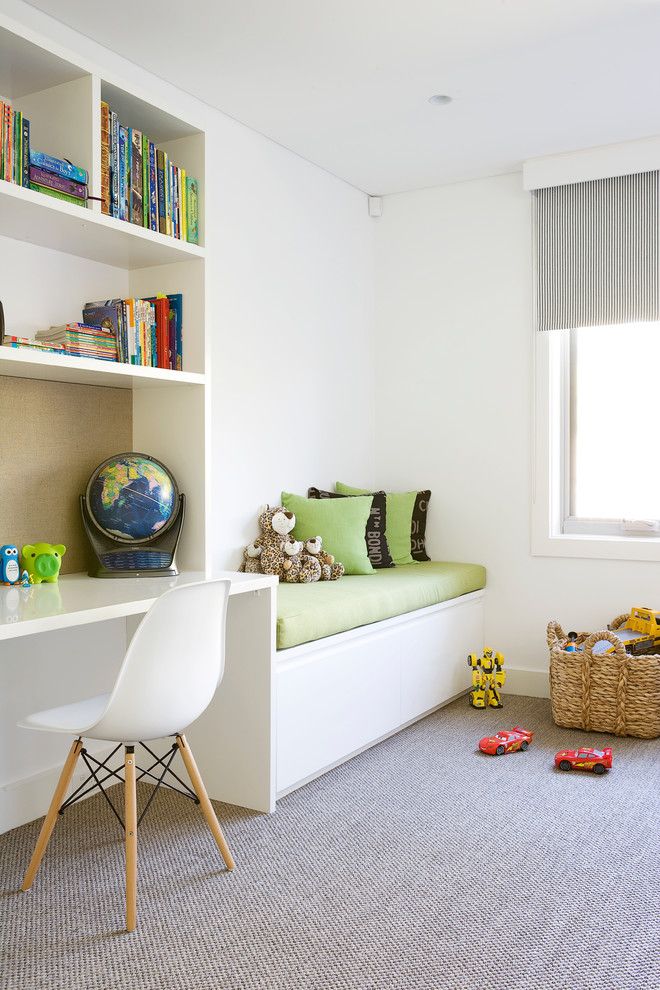 Best background
Playful prints and fun children's drawings, posters and colorful patchwork bedspreads would be visually lost surrounded by colored walls, textured textiles and furniture in rich colors. It is a completely different matter when the decorative design of the nursery does not contradict the main color of the room, therefore, pure white becomes the most harmonious and successful background for the creative manifestation of the child's personality..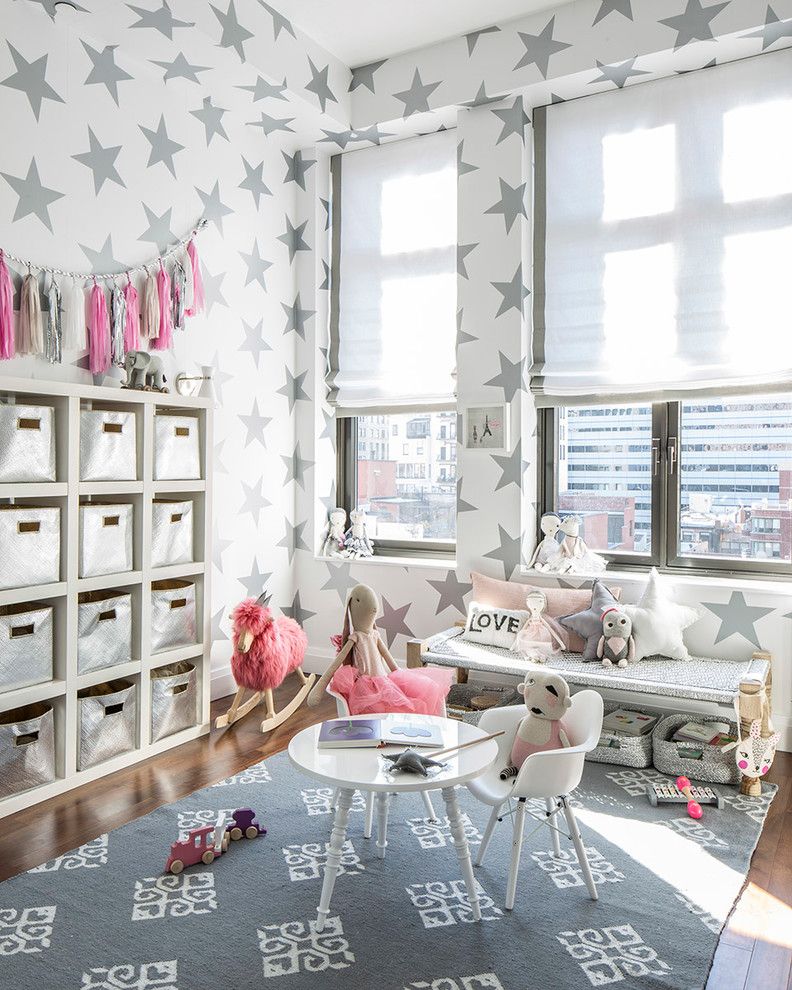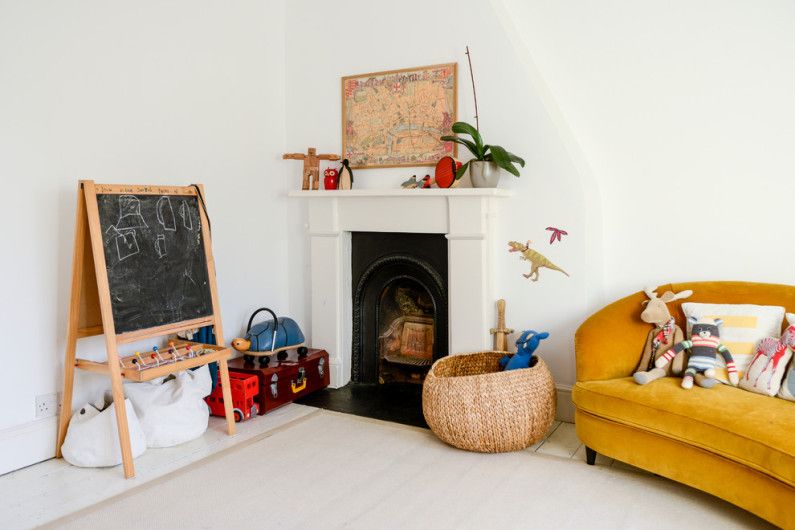 Timeless furniture
Light furniture, whether modern or classic, leaves no one indifferent. For a nursery, furnishings in white are an excellent thoughtful investment, because such things retain their charm and clarity of lines for a long time..
Rest assured, having matured, your child will not want to replace the beautiful snow-white solid wood chest of drawers, which he himself grew up with him.
When deciding to equip the children's furniture with white color, it is better to give preference to quality, along with a laconic or classic silhouette, solid wood items (pine, spruce, alder). Furniture from MDF often receives laudatory reviews, but in beauty it is in many ways inferior to wood, and often, it is more expensive.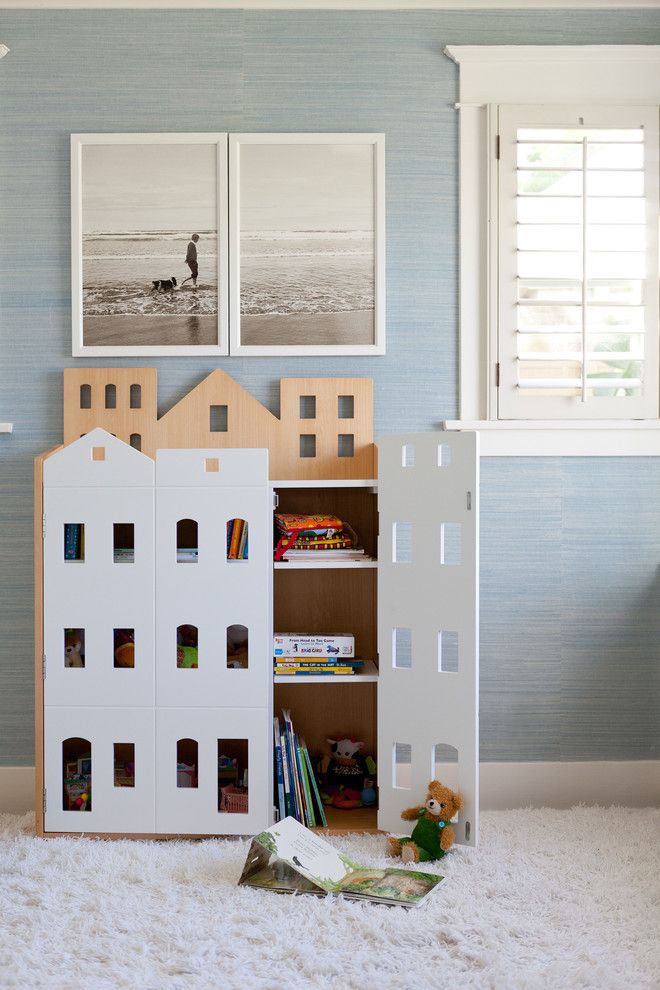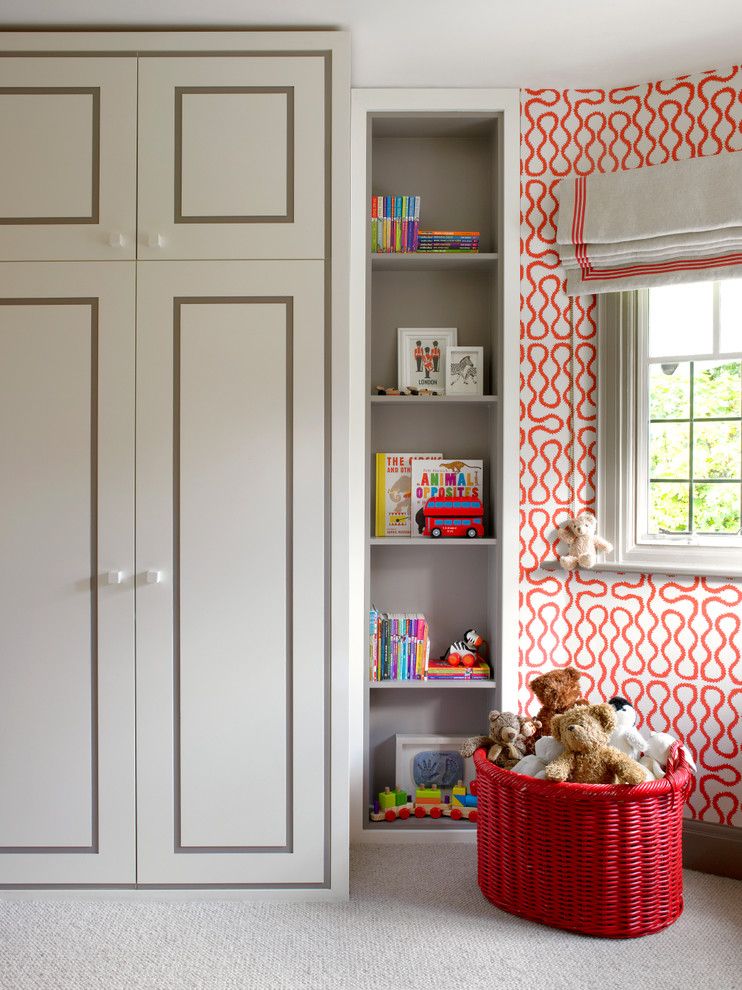 Good luck!