Before starting classes in kindergarten in the fall, you can mentally prepare the child for the beginning «educational» of the year. The alphabet will help us with this. As a rule, interest in letters in children wakes up at 5-6 years old, it is at this age that they begin to teach children the alphabet in kindergarten. But many children who are inclined to learning games learn letters even at an earlier age..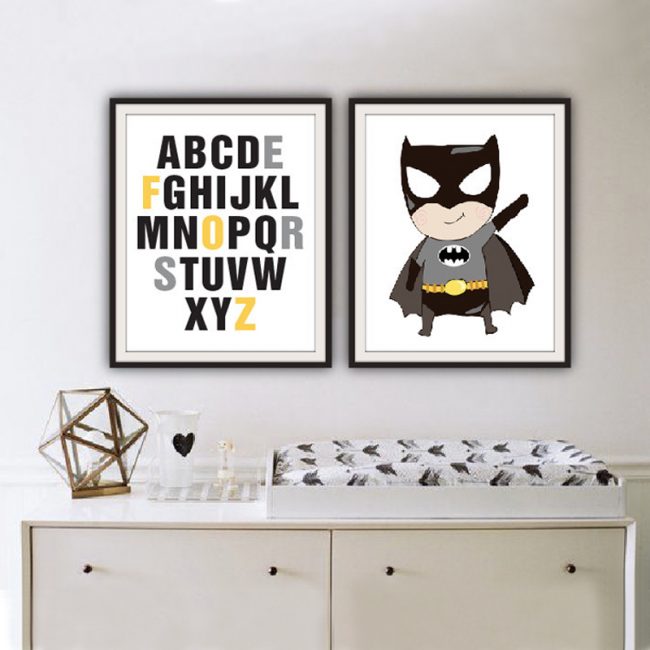 When to start teaching a child the alphabet is an individual decision, but we can definitely say that this kind of learning will be best done in the form of a game. We have prepared a selection of ideas in a non-standard way «to introduce» alphabet for preschool child's room.
1. Drawn letters
One of the easiest and quickest ways to add an alphabet to a nursery is to draw letters through a stencil using paint of various colors. But such an alphabet will look much more beautiful if you add each letter to «character» – favorite animals of the child, the name of which begins with the corresponding letter. If you are in doubt about your artistic ability, use stickers from which you can cut characters and paste next to each letter.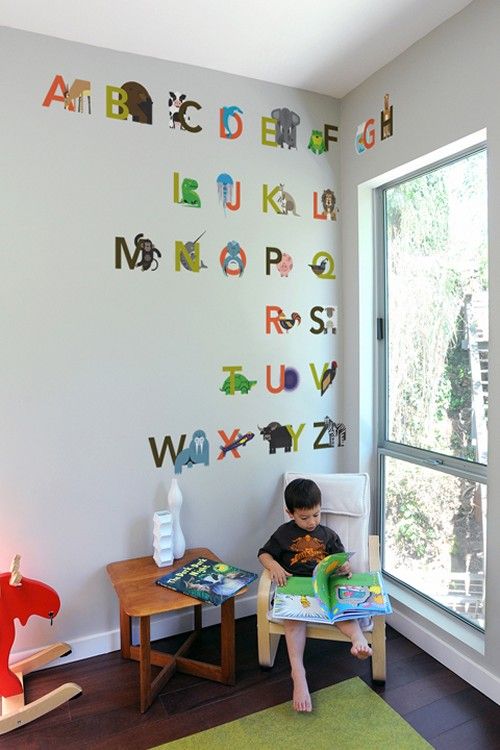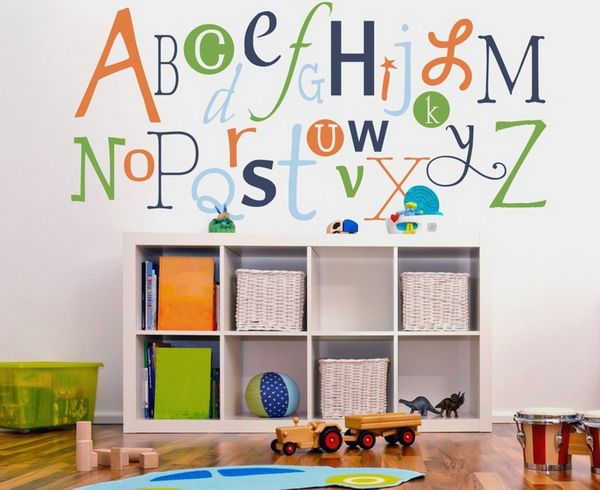 2. Letters on plates
This idea will surely appeal to parents, because it will help to captivate the child with play while he is eating his lunch. Every day – a new letter on the plate, or a combination of a letter – a fruit, vegetable or other food. Several plates can be placed in an open sideboard, they will undoubtedly decorate the kitchen or dining room.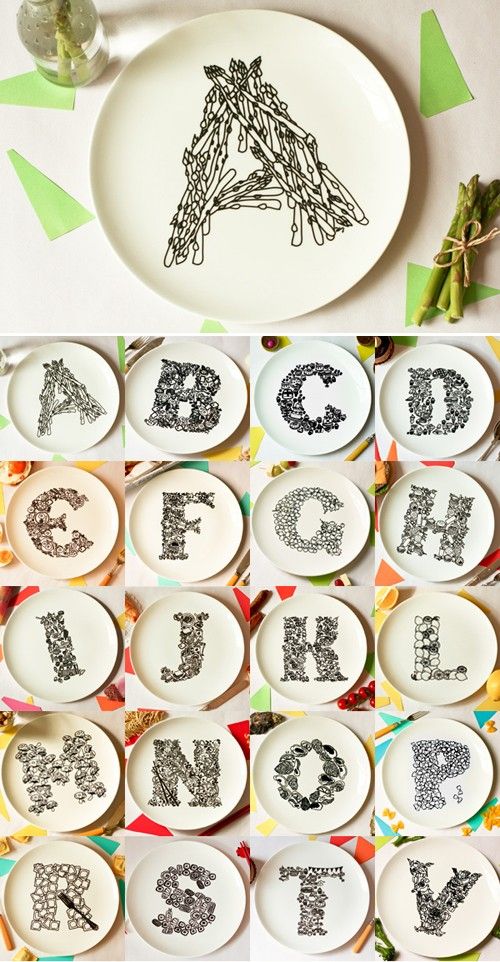 3. Wall decor letters
The letters can be hung in the nursery over the sofa or over the child's table. This technique is both a teaching method and a wall decor for a nursery..
Advice: It is desirable that the letters be variegated to attract the child's attention. They can also be covered with various patterns – any method will work if it helps to captivate the child with learning the alphabet and new words..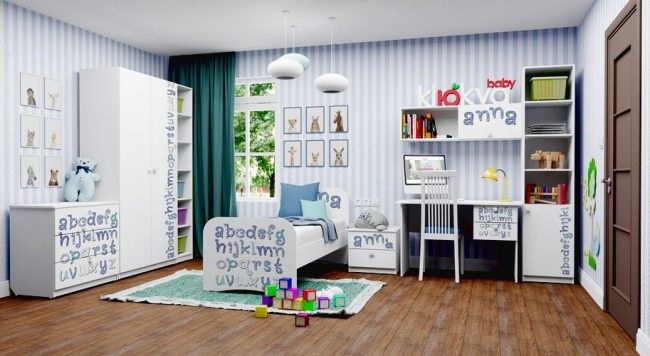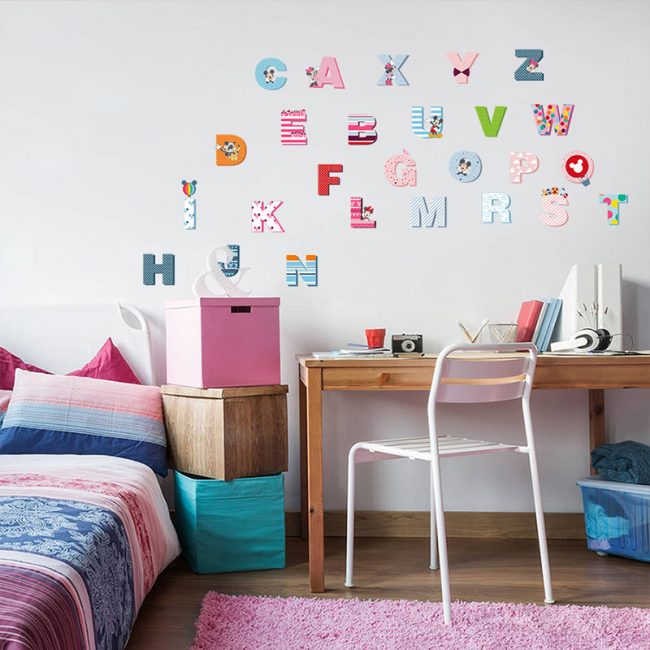 4. Letters on stones
The stones brought back from the summer vacation can be used to their advantage. Unleash your imagination – draw letters on the stones with paint and paint them with the children.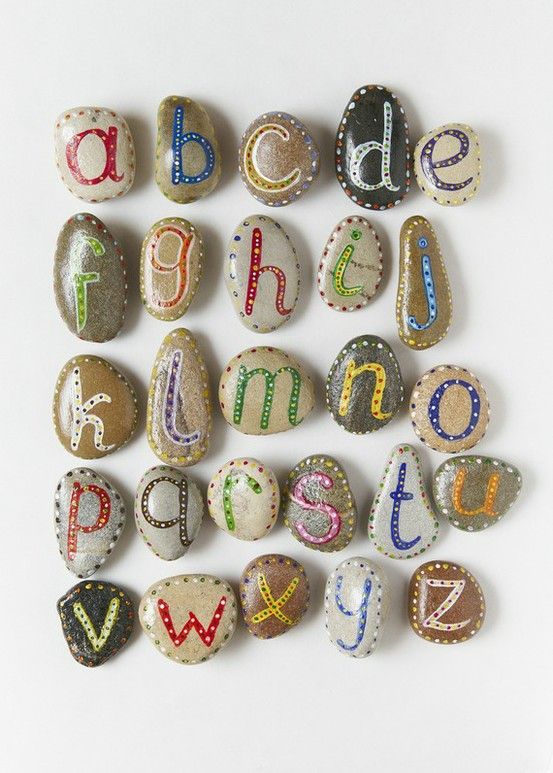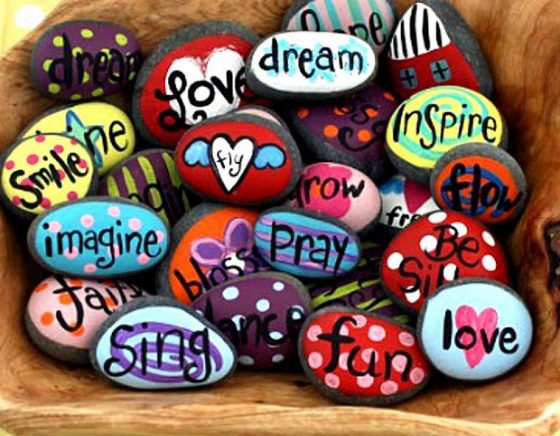 5. Application on pillows
Multicolored beech applique on pillows is a great way to decorate a sofa cushion for a nursery.
Advice: Use a natural fabric for beech trees and sew them to the pillow with neat stitches (best with a sewing machine).
6. Soft fabric letters
Soft letters with cotton filling – an alternative to soft toys. These toys are very easy to sew yourself. Take a fabric with a floral pattern, cut out 2 letters at a time (mirror image), fill the letters with cotton or batting and sew along the edges.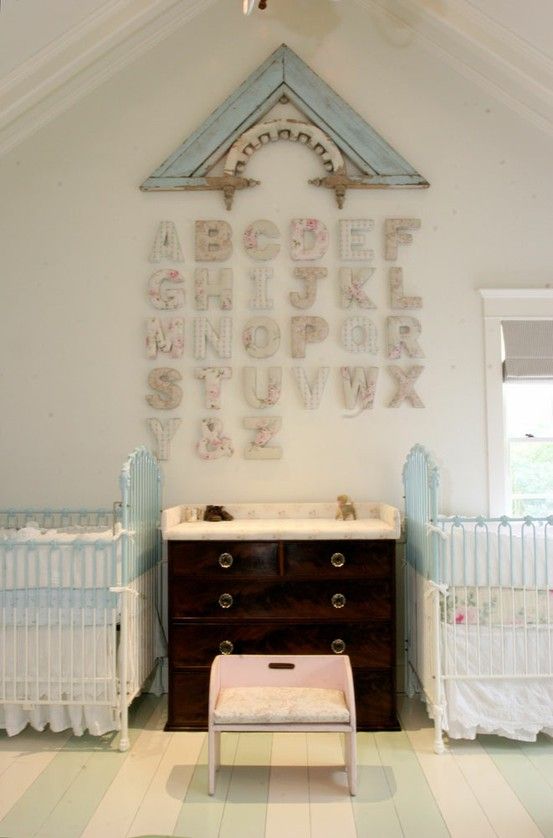 7. Application on the bedspread
The things that the baby grew out of, and the torn or soiled things can be reused for educational purposes – cut letters from fabric of different patterns and textures and sew them to a bedspread or play rug.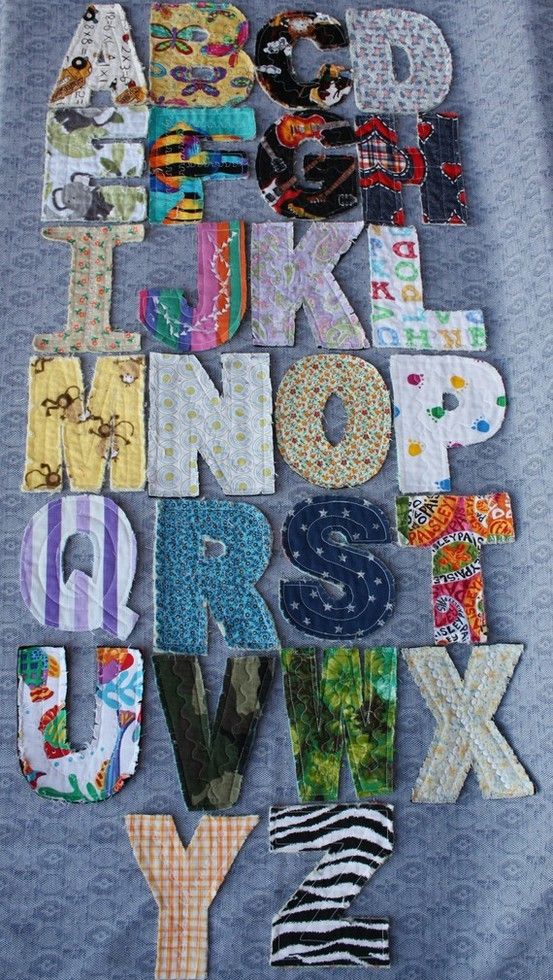 8. Plastic letters
The great demand for letters, associated with the growing popularity of their use in the West, has led to the emergence of specialized stores and craftsmen who make letters from all kinds of materials. One of the most affordable options for letters made of plastic, which are often decorated using various techniques.
9. Wooden letters
Wooden letters are a great option for learning the alphabet, they give a wonderful tactile sensation of warm natural wood. It is a pity to hide such letters in the back drawer when the child is not playing with them, so they can be used as a decor – put on a shelf or attached to the facade of furniture (children's dresser or wardrobe) with magnets or hung on small carnations.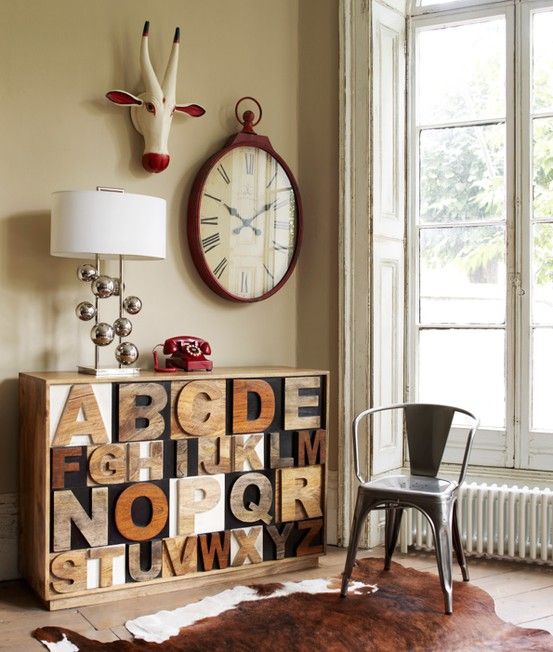 10. Cardboard letters
Another easy-to-follow idea is to cut out the letters from thick multi-colored cardboard and glue them with double-sided tape to the wall (this method works great for painted walls. With walls covered with wallpaper, you need to be very careful).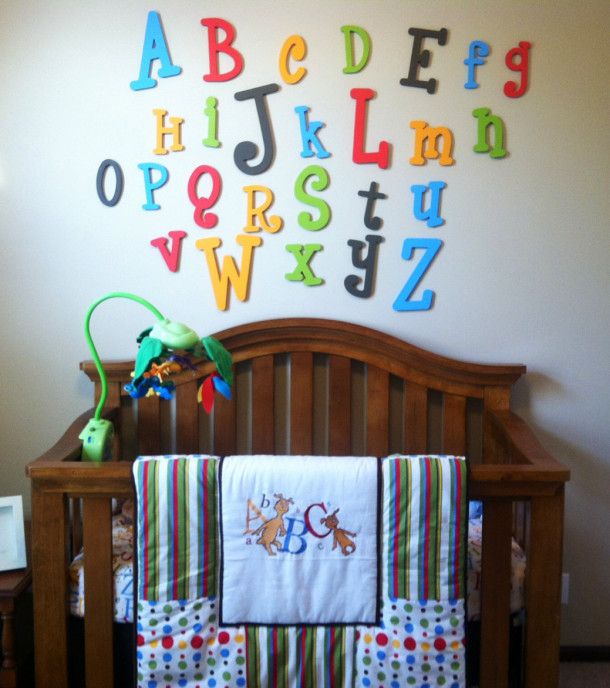 Letters of the alphabet can be a wall decoration above a crib, a decor for a child's chest or wardrobe. Colorful letters will help to captivate the child with the study of the alphabet and new words.
Good luck!