If a girl is born in the family, the parents will have a difficult, but very pleasant and exciting job of arranging the newborn's room. It should be noted that today in the interior design of a girl's nursery, a large number of caramel-pink shades are less and less often used, and the whole image of a room can be both feminine and romantic, and bright, boyishly mischievous..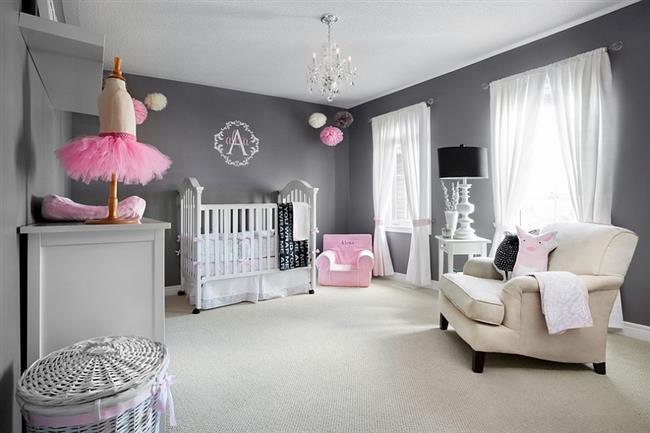 Interior design of a nursery for a newborn girl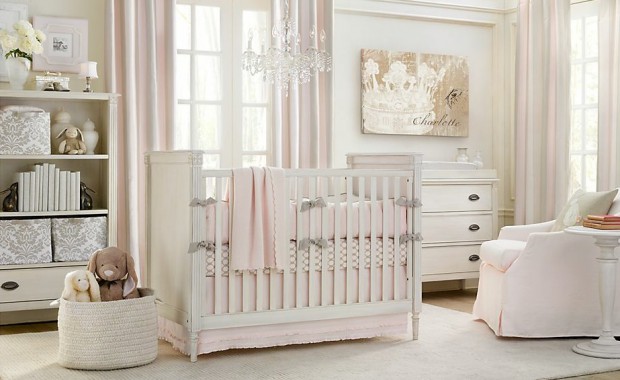 In the new 2017, we strongly recommend that you abandon the following, rather common techniques and elements in the design of children's rooms for girls, since it is difficult to surprise with such options:
Ruches and flounces
Undoubtedly, these elements are a tribute to romanticism, but now we are talking about current trends in modern design, so we hasten to cross out excessive sentimentality from the fashion list..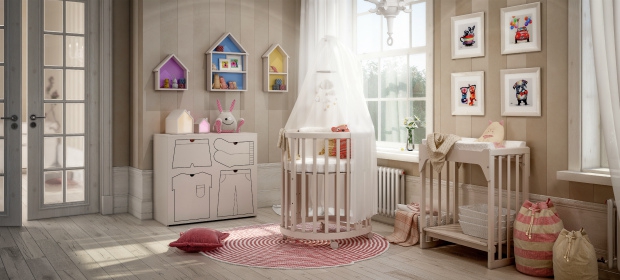 Too much pink
It will be better if this color is used in small quantities, for example, on bedding or soft rug for feet, in the color of doors or window frames, in accessories.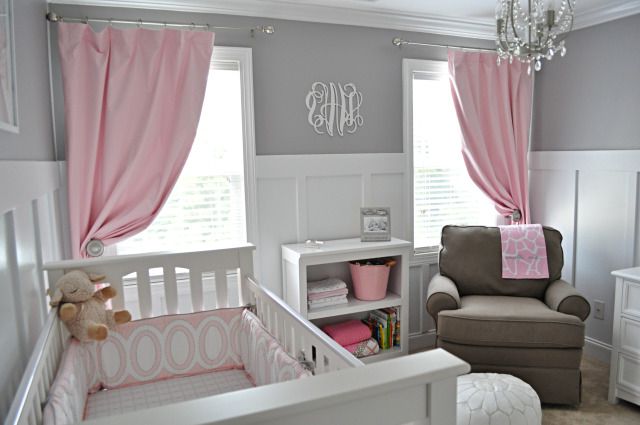 Dark furniture
Of course, objects made of natural wood of dark breeds are a luxury, but in the room of a newborn girl there is no place for such things. One small chest of drawers or crib can be used, but a whole set of dark furniture is definitely overkill.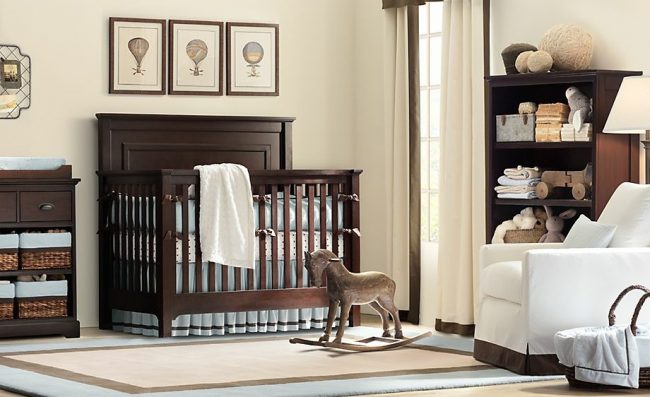 If you are in search of the most current fashion trends, you will definitely be interested in our article with a selection of stylish and touching interiors for children's rooms.
Oriental tales
Agree, the interior of the nursery with elements of oriental flavor is unusual and fresh, therefore the designers urge to use objects and textures characteristic of this style in the arrangement of the room.
For example, in many salons you can find the most beautiful chandeliers and sconces in the Arabic style: with tassels, pendants and multi-colored glass. Fasten a light structure with a canopy made of transparent fabric above the bed, and cover one of the walls with wallpaper with a damask pattern.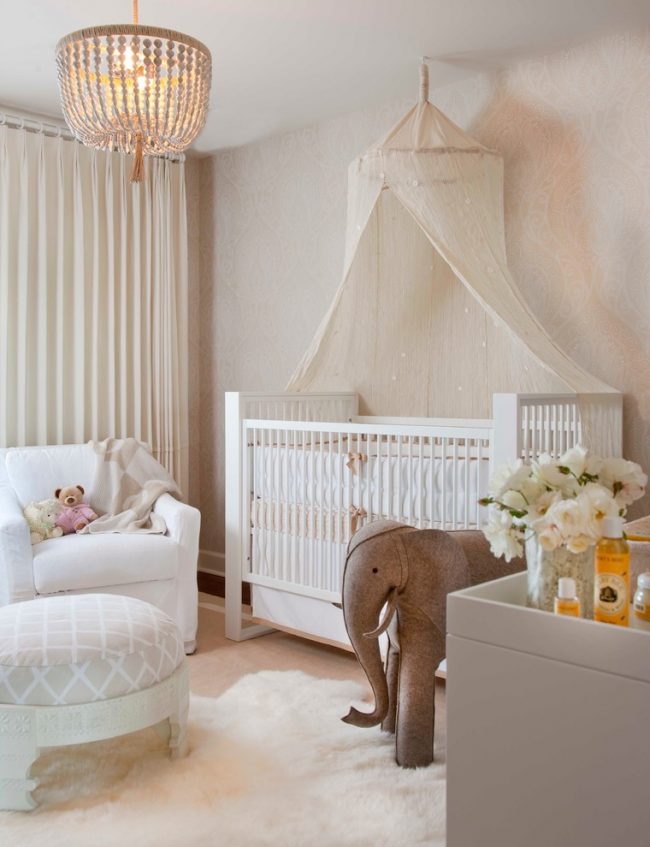 Small woven floor rugs, low poufs, and velvet decorative pillows can be used as fashion accessories..
Surrounding your daughter with beautiful things and subtle shades from early childhood, you put in her mind the desire to create harmony and aesthetics around you in the future.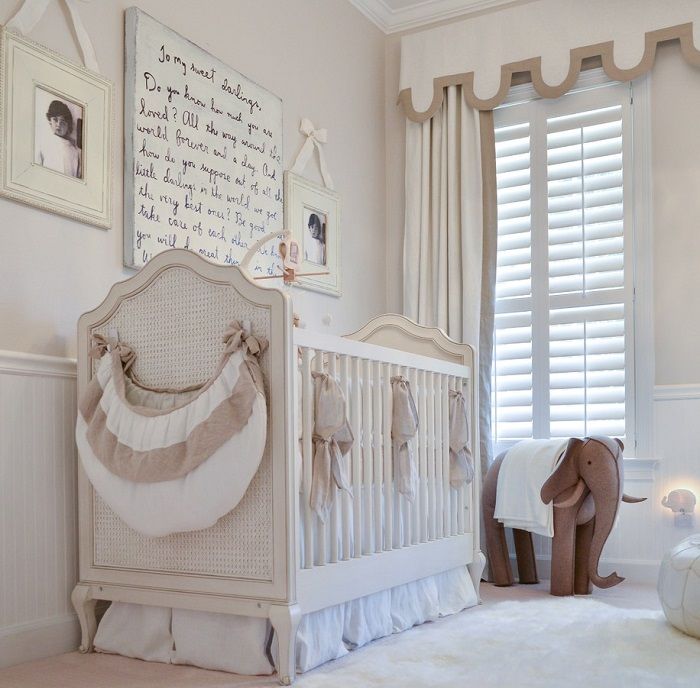 Wall compositions
The Scandinavian style of interiors is incredibly popular today, which is used in the design of various rooms, including children's rooms. So, for example, in a children's room for a girl, you can interestingly focus attention on an empty wall using a collection of certain objects:
1. a lot of pictures in laconic frames, simple geometric shapes;
2. volumetric decorations in the form of flowers, figurines of animals or moths;
3.strings of lace, wood or glass beads.
It should be clarified that the background for such a decor should be discreet (wallpaper or paint in light neutral tones).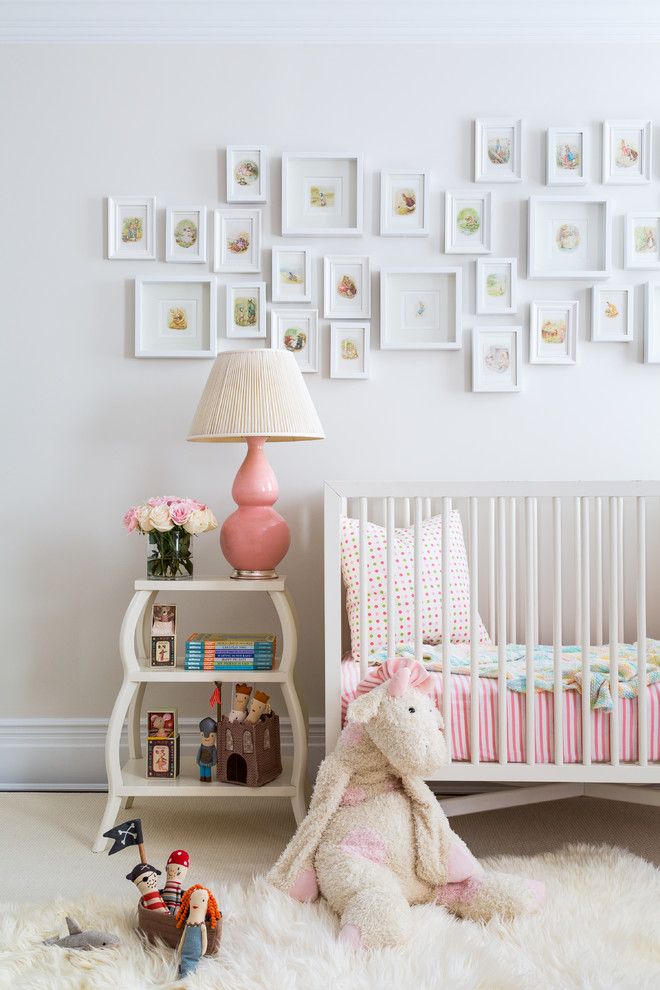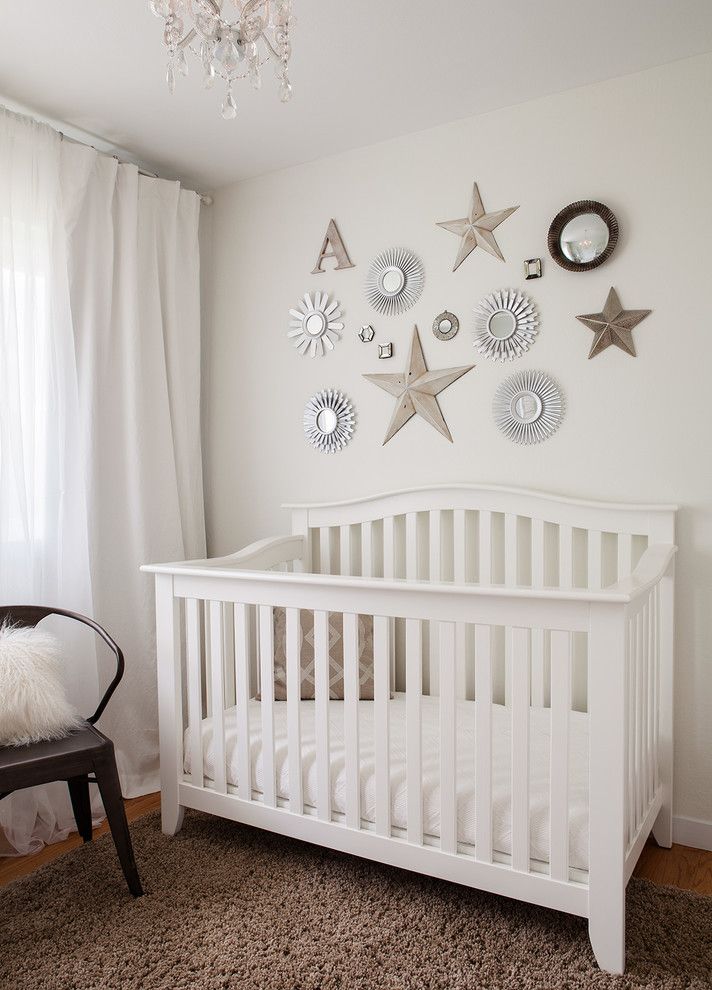 Birds
Little singers, bright exotic or noble kind birds can settle in the interior of a little girl's room. Of course, we are talking only about images of feathered creatures, and not about real birds..
A room will look like a Garden of Eden if you decorate its walls with wallpaper or murals illustrating birds on the branches of flowering trees. Also, bed linen with tits, photographs of robins in openwork frames or curtains with a pattern in the form of pink flamingos can be an excellent purchase for a nursery..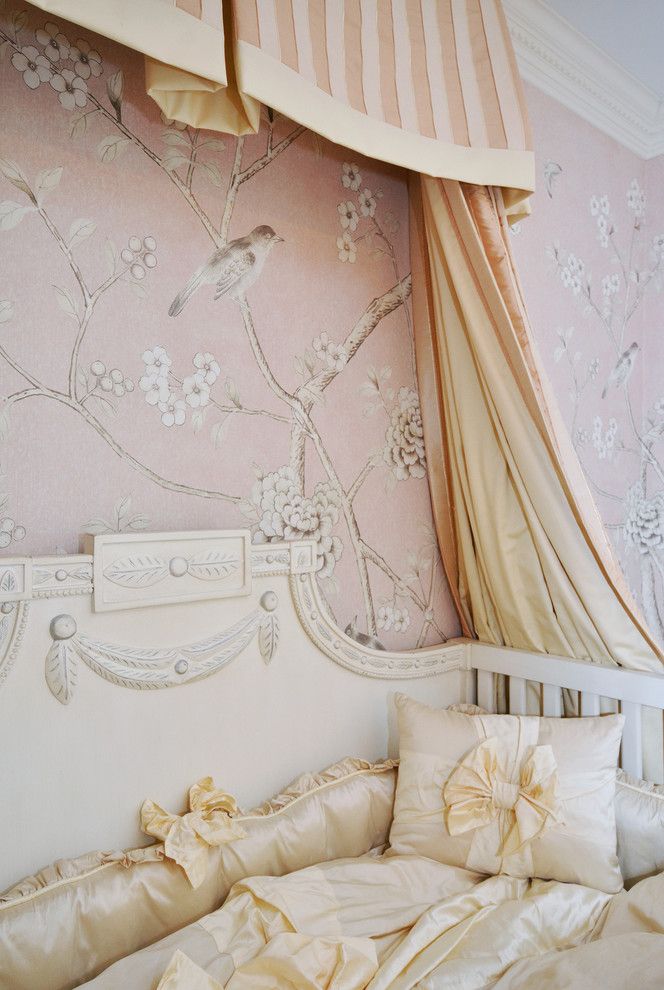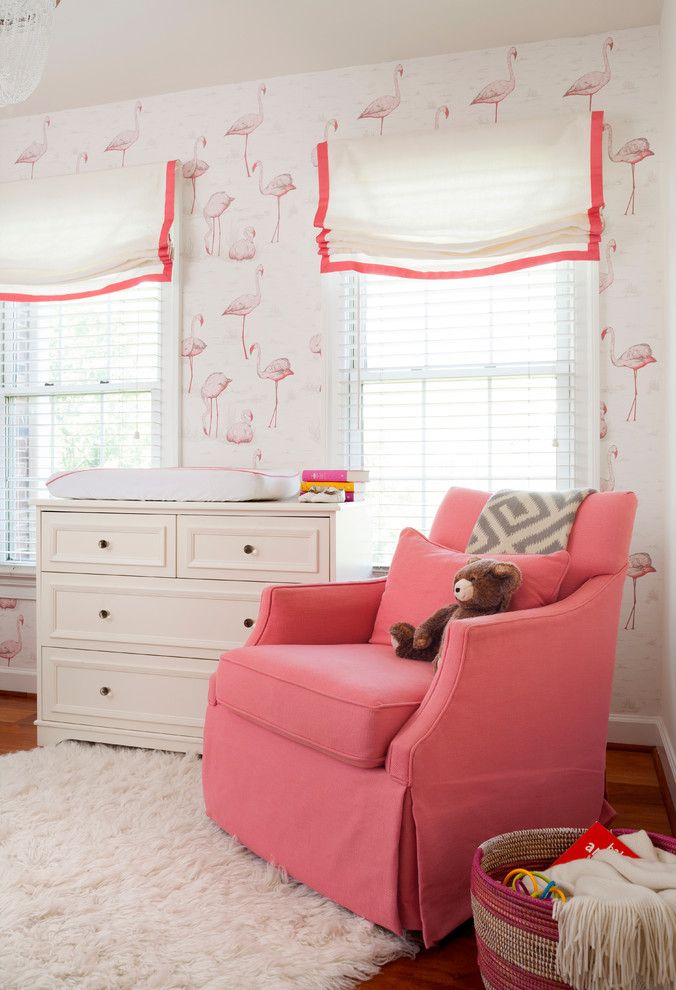 Cute Baby-mobile
The first toys for a newborn are rattles, baby's own fingers, and Baby-mobile – rotating pendants in the form of a variety of objects and objects..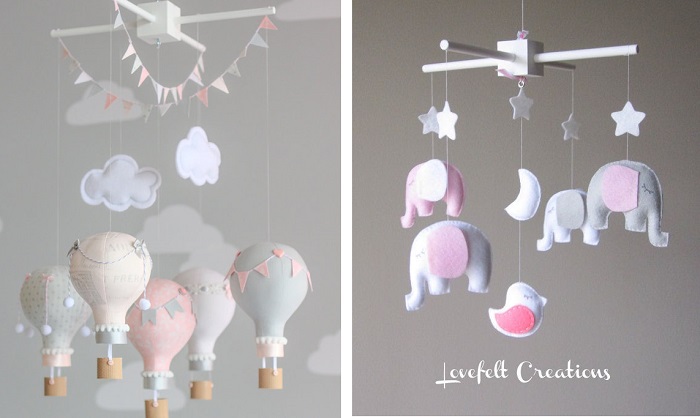 We recommend using Baby-mobile with hanging clouds, kites, moths and flowers, birds and rainbows in the girl's room. Such toys will delight and calm the girl, but they will also become a beautiful addition to the interior of the nursery..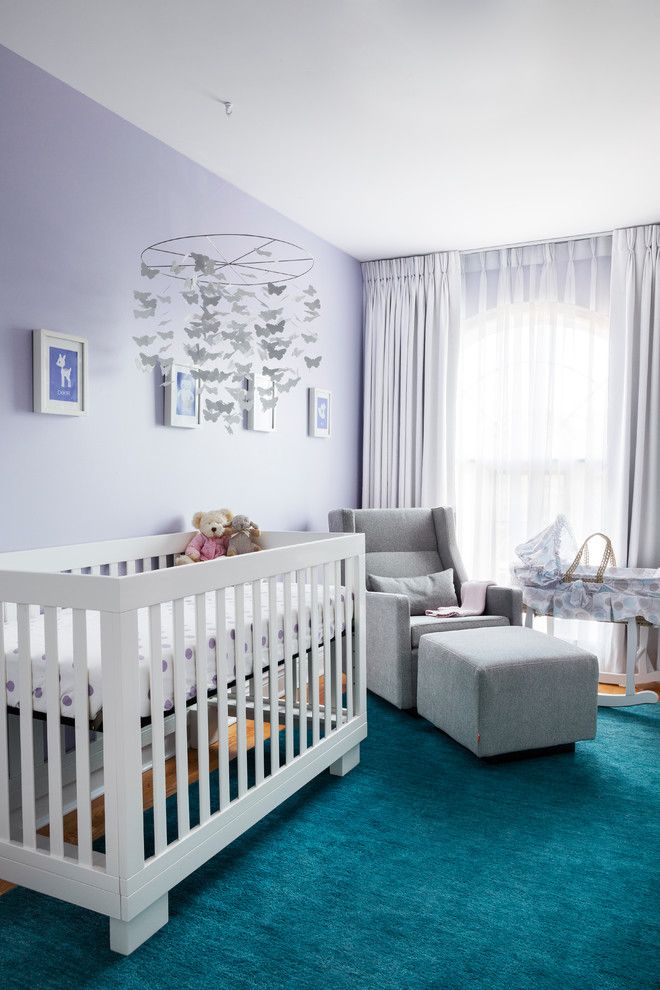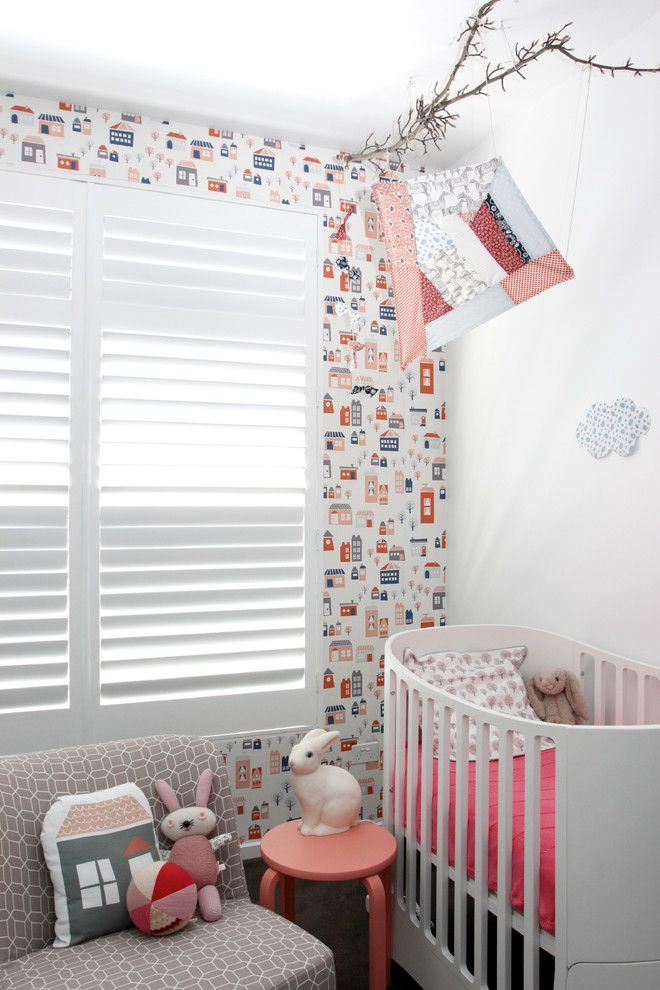 Pastel and ornament
It's time to talk about the current shades for organizing the nursery space for a newborn baby. All pastel tones are perfect for this: cream, mint, sky blue, peach and pale salmon, washed out yellow, light gray, silver and sand.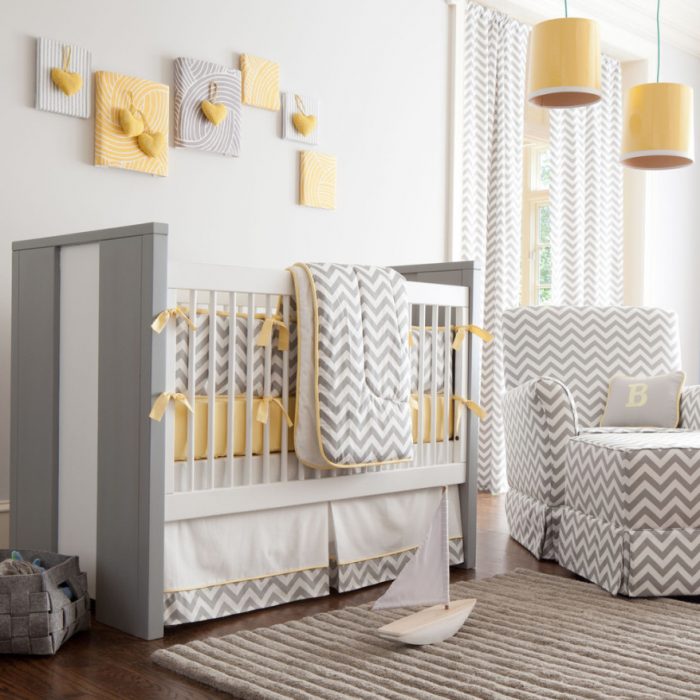 Their peculiarity lies in the fact that no matter how you experiment with the quantity, all shades go well with each other and allow you to create a rainbow, but unobtrusive atmosphere..
The interior of the nursery can be called trendy if you combine delicate pastels with geometric or floral patterns in it. Such a tandem will not leave anyone indifferent, and your daughter's room will be called nothing but the most stylish and cozy..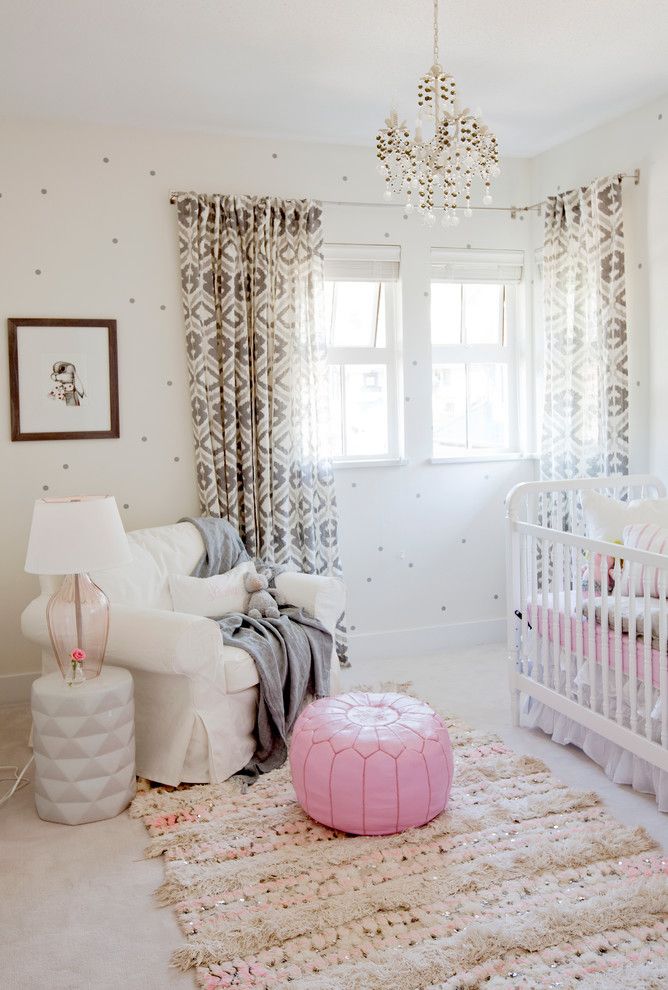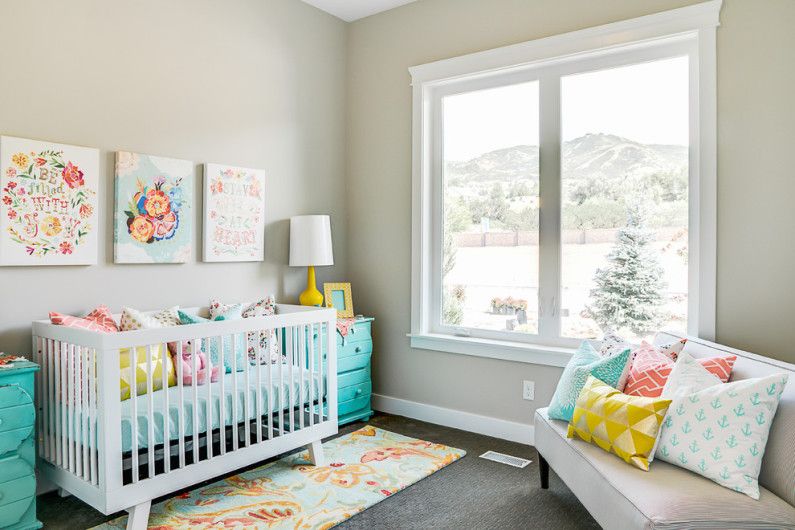 Stylish polka dots
If you're looking for a way for a newborn baby girl's room to stay trendy for years to come, think of the classic, win-win designs. This has always been and remains an ordinary, well-known peas: graphic, bright, extraordinary. This pattern is chosen by adherents of laconic, but always apt decoration of rooms, and for furnishing a baby's room, a pea print will undoubtedly be a fashionable and cheerful accent on walls, furniture upholstery, textiles.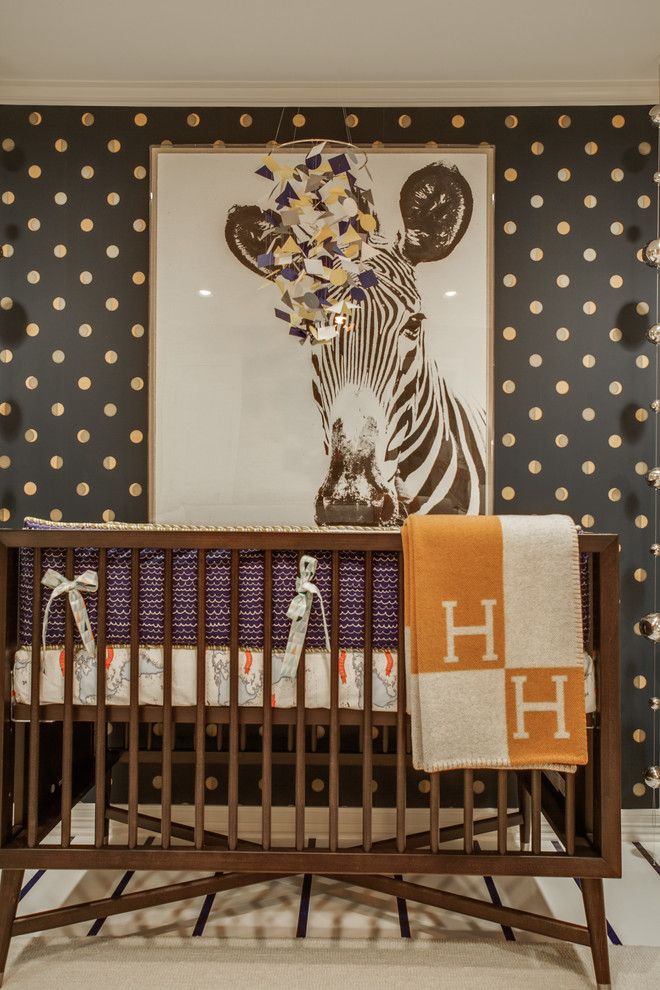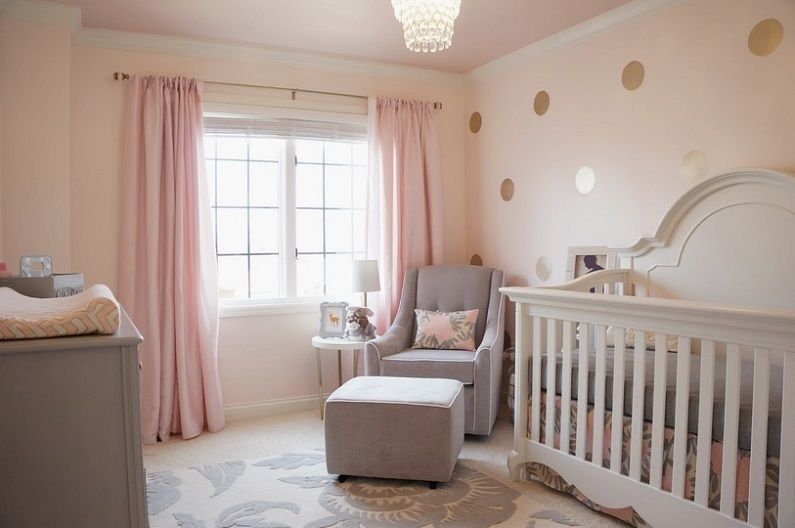 Good luck!