Together, your children will never be bored, and in the future, in each other, they will find support and a true friend. And while brothers and sisters are growing up, most families have a common problem, which is the lack of living space in order to organize a separate room for each of the children..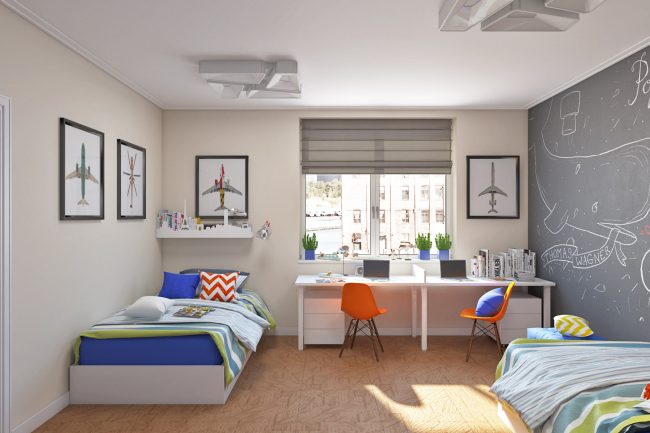 When there are two children of the same sex in a family, decorating a room for them can be quite difficult, but if you have a son and a daughter, and even with a noticeable age difference, the process of arranging a nursery will remain in memory for a long time as the most difficult, requiring a lot of patience and compromises.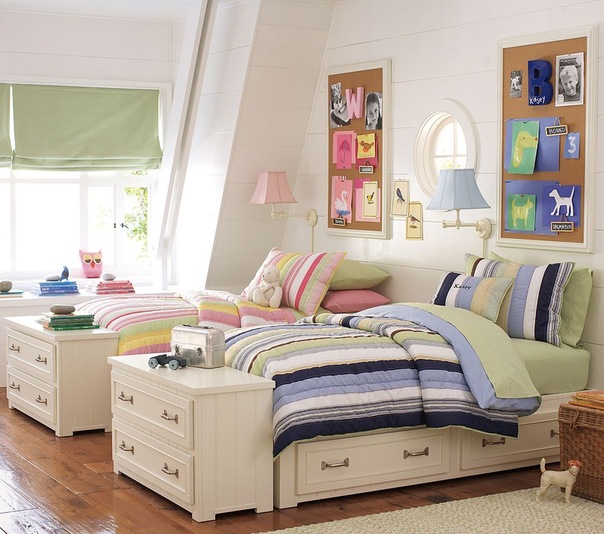 Today we will try to make it easier for you to design a children's room for two and tell you how to use its space in order to achieve harmony in the relationship between sons and daughters, as well as to cultivate in them a respectful attitude towards other people's personal space and things..
Free up the area
In the nursery, which is shared by two children, regardless of age and gender, a feeling of freedom and lightness is needed. We understand that it is not possible to organize it in small rooms, but there are exceptions.
The simplest and best solution would be to purchase a bunk bed that will be comfortable for both sisters and brothers, as well as if a brother and sister live in the room. The installation of a compact bed will free up room space and create conditions for outdoor games and placement of additional storage furniture.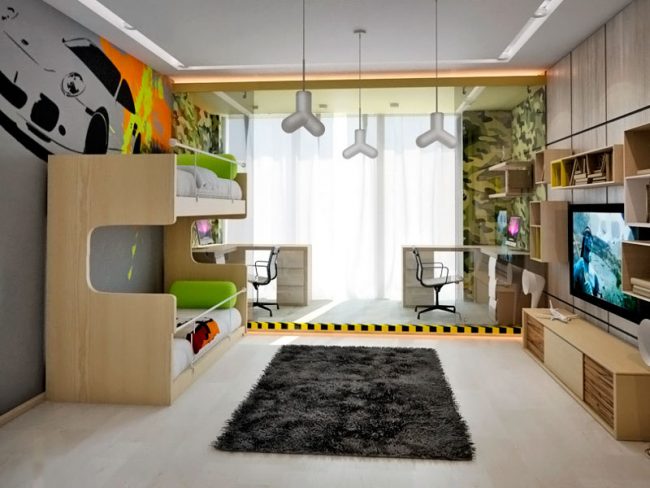 In order to make the nursery for two more spacious, it is better to install built-in furniture of simple shapes, with a clear silhouette. The depth of cabinets, shelves and shelves should also not be large, optimally 30-40 cm deep, in order to arrange things, books and toys, while maintaining free space.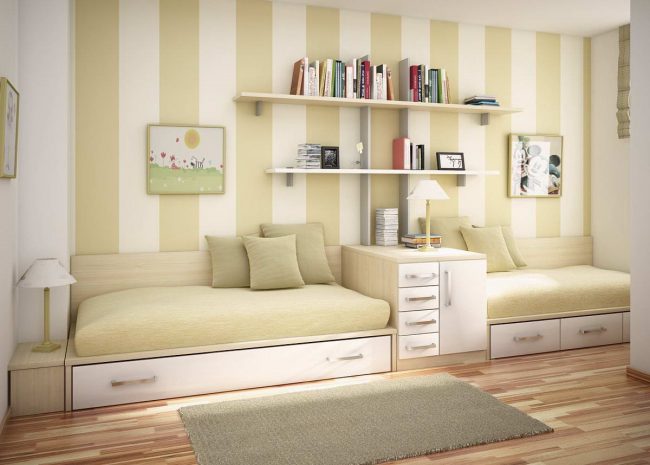 Use versatile furniture
Regardless of the age and gender of children, you should give preference to simple basic furnishings, choose beds and wardrobes in neutral colors (white, black, light gray, cream). Later, each of the children will be able to supplement the room with the objects they like (chairs, shelves, textiles and decor) to their liking, but the general background will remain universal for both.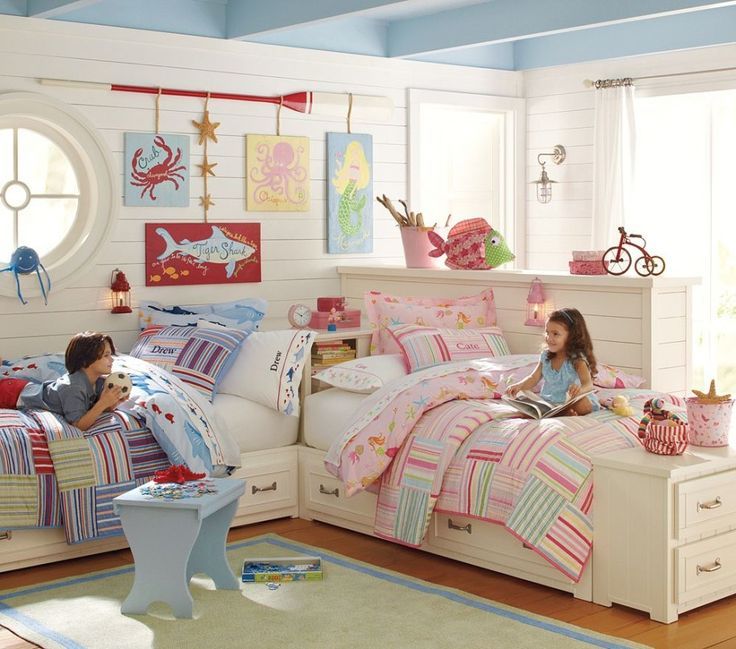 Since in the nursery for two it is assumed that the area will be used twice as intensively, we recommend choosing functional items, for example, beds with drawers, shelves with open and closed sections, a double writing desk. In small rooms, they will help you a lot, when all the amount of things that belongs to two can be placed without using additional furniture.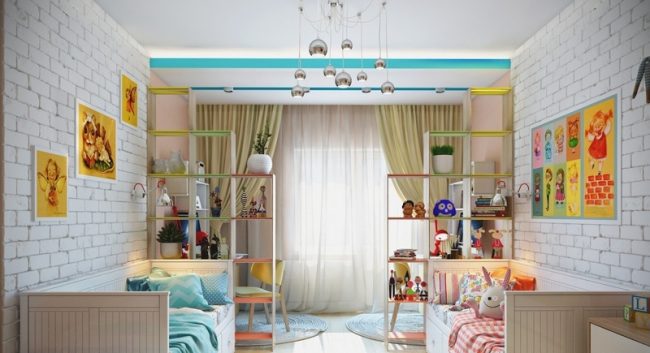 Allocate space
It is important that none of the children feel left out, therefore, it is necessary to approach the organization of the space of the common room especially carefully. So, for each one should provide the same amount and size of furniture for storing things, books, toys and other accessories..
When the room is for children of different ages, it is a mistake to believe that only one of them needs most of the space. Remember, the volume of any, even the smallest children's room should be enough for both children, and well-organized, it will help to avoid disputes and misunderstandings between them..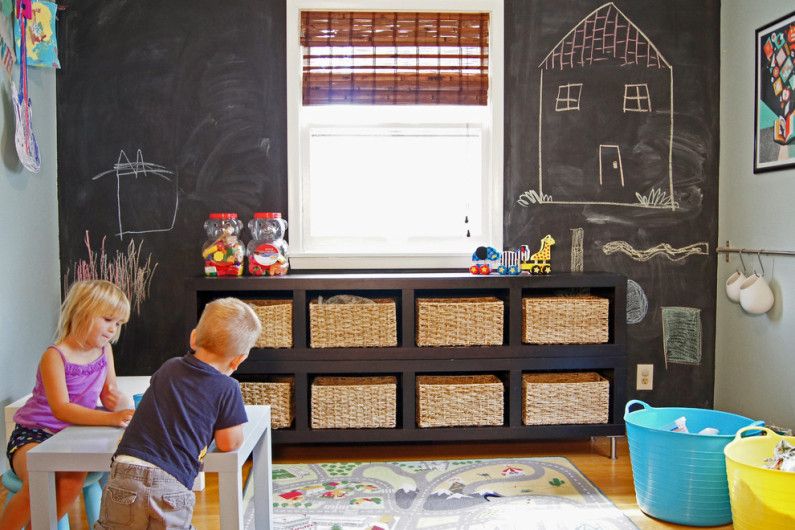 If the door in the children's room is in the center of the wall, you can install two cabinets (shelves, two wardrobe sections) on either side of the doorway and complement it with a mezzanine cabinet above it. So, each child will receive their own storage area for personal use..
In general, when equipping a nursery for two, they are guided by the laws of symmetry, therefore, they arrange the furnishings in a similar order and at the same distance from the center of the room.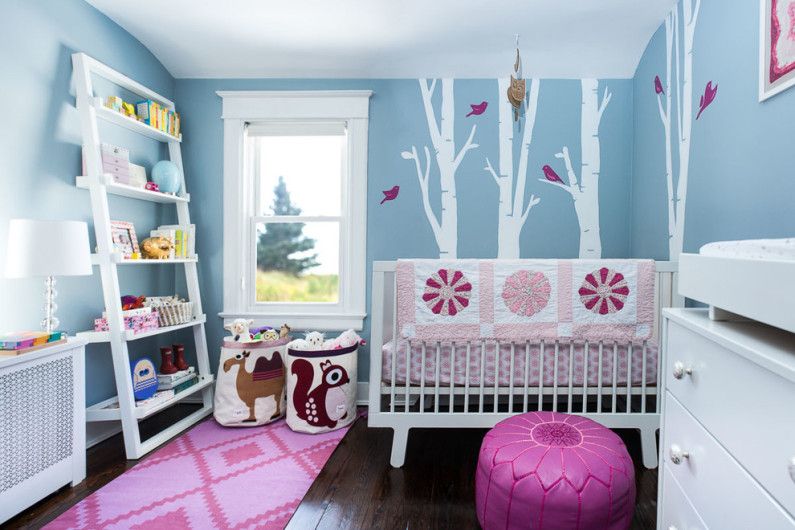 Organize jobs
The presence of two desks is just as necessary as two full beds – the health, comfort and academic performance of your children depend on both.
If it is not possible to place two tables, use a long table top attached to the wall and a pair of ergonomic chairs. Be sure to complement the workplaces with similar sets of furniture for accessories and books, for example: drawers under the table + shelves above it, or a drawer underneath + hanging above the table, etc..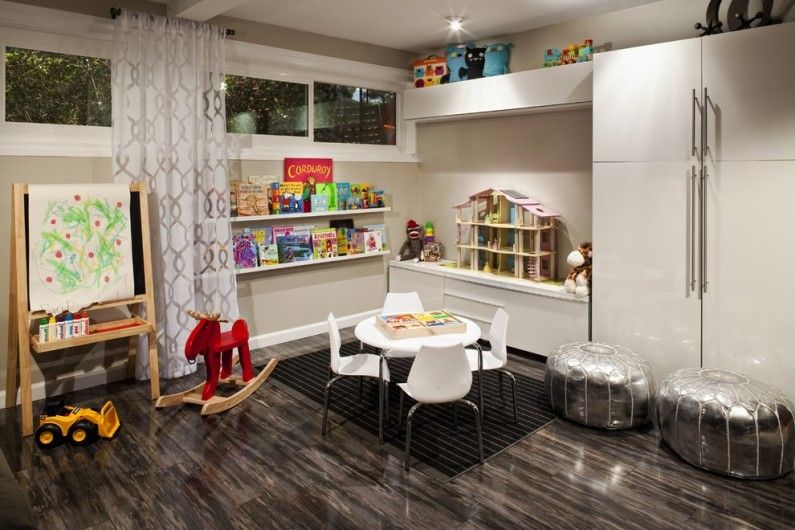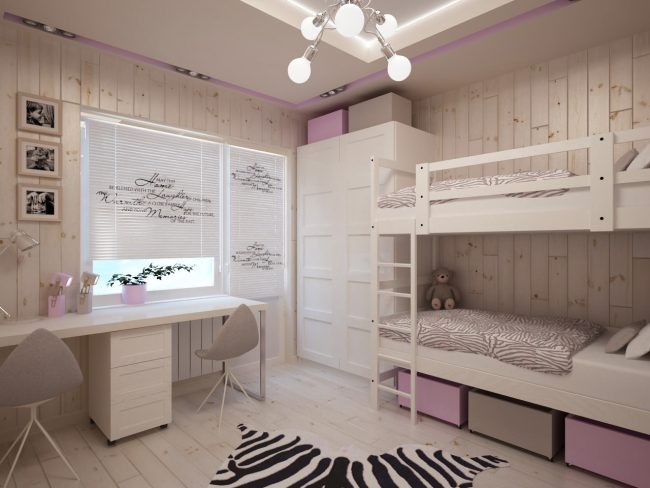 Choose a neutral color scheme
It is difficult to please the tastes of both children equally, because, as a result, one of them will still experience dissatisfaction with the chosen color of the room, the material of the textile decoration, lighting fixtures, and more..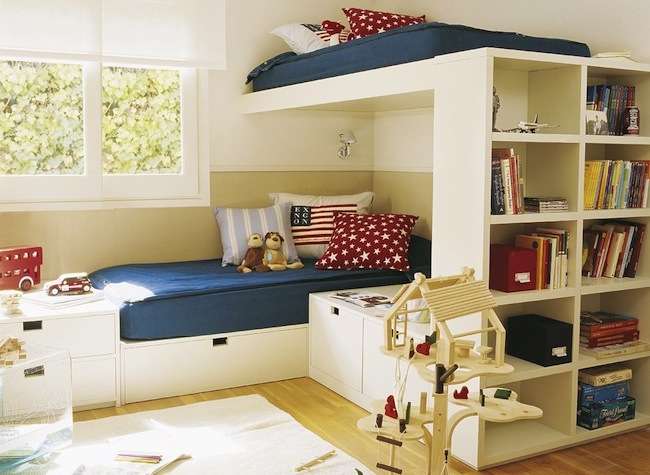 The coloristic solution of a nursery in which two live should be supple, fresh and unobtrusive. All shades of white, gray scale, multifaceted shades of green are suitable, as well as blue, which is loved by both boys and girls in the majority. It is these colors that should be used mainly for walls, floors, furniture, especially since they will be best combined with additional, secondary shades already chosen by your children.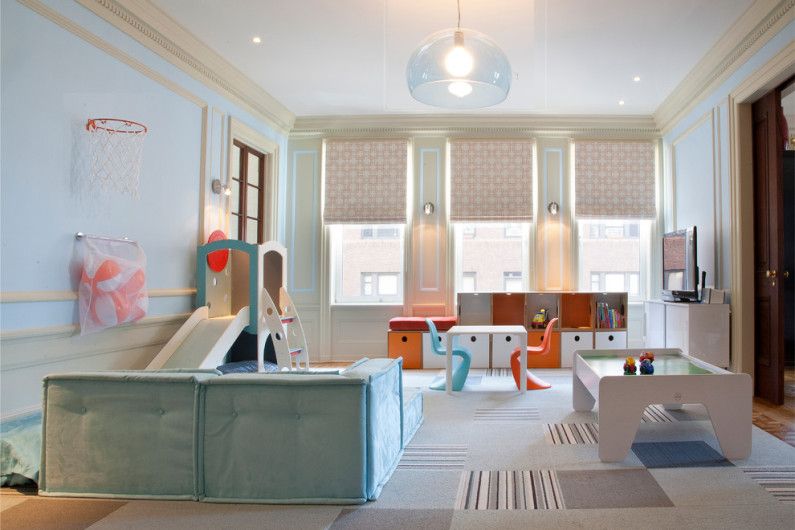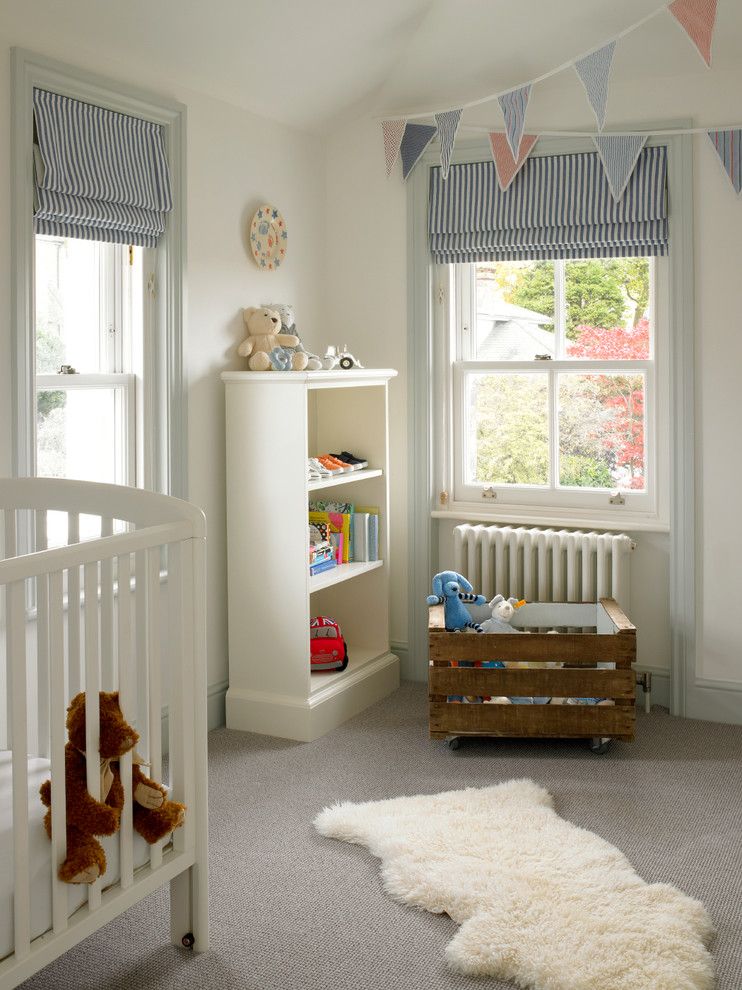 The organization of a nursery for two must be approached with all attention, using every square meter with maximum benefit. Then children will find comfortable conditions for rest and creativity, and the room will turn into a functional and beautiful.
Successful achievements!