Until recently, no one showed any particular interest in the design and decoration of children's rooms. Writing table by the window, table lamp «so as not to spoil your eyes», a chair with a straight, rigid back, a couple of shelves for books and a bed along the wall – that's all a child needs for a good study and for him «grew up human». And all the excess is whim and self-indulgence. And to pamper children is wrong. Our mothers, grandmothers, great-grandmothers thought so … But it's great that over time, a lot changes for the better.
Interior of a room for a child: tips and photos
More and more often there is a competent design approach in the interiors and decoration of apartments and houses, where much attention is paid to children's rooms..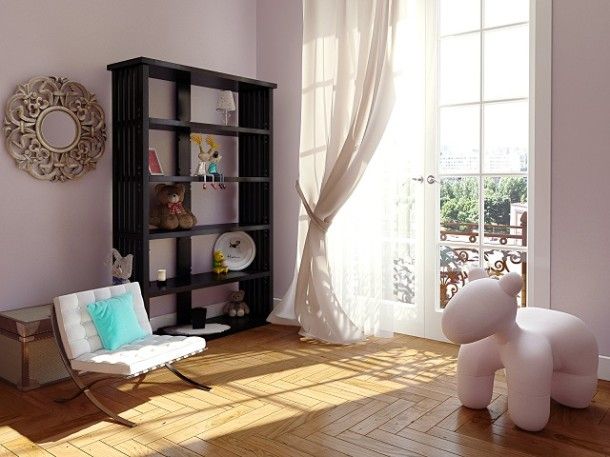 3D visualization of the children's room created by Domoff Interiors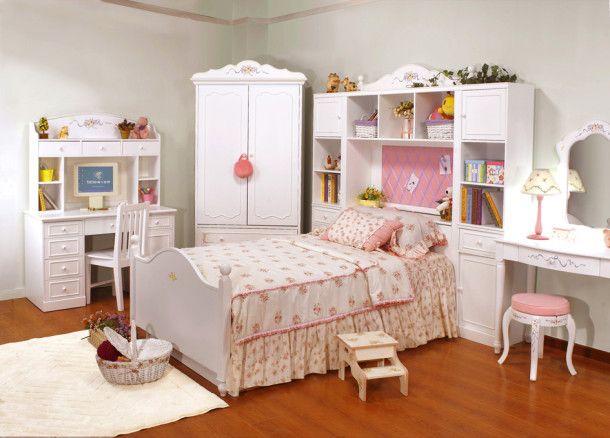 Create coziness and comfort for the child
A children's room is a rather multifunctional space. At the same time, it plays the role of a bedroom, study, playroom, living room, and sometimes a dining room for a child. Therefore, the most important thing in creating an interior for this part of your home is to make sure that your child is comfortable in it, no matter what he wants to do there..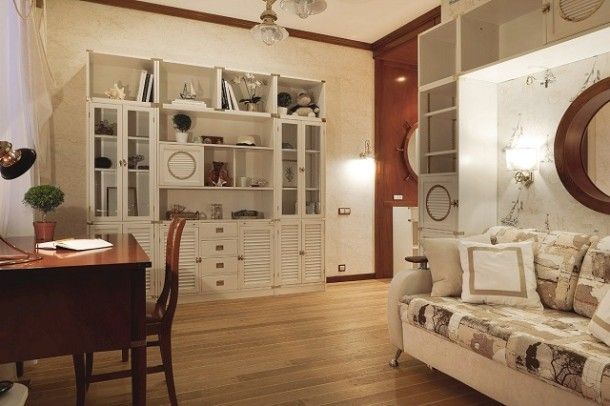 Personal space for the baby
The children's room is the personal space of the baby. First of all, it should be in harmony with his inner world, his desires, interests, fantasies and not enter into dissonance with his personal «I am». When creating the interior of this room, be guided not by your own feelings, dreaming to do as you would like in due time, but by how your child sees it.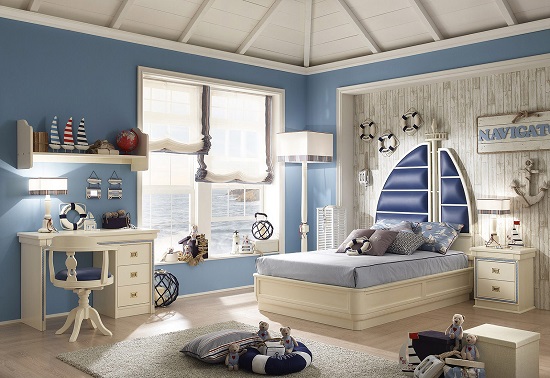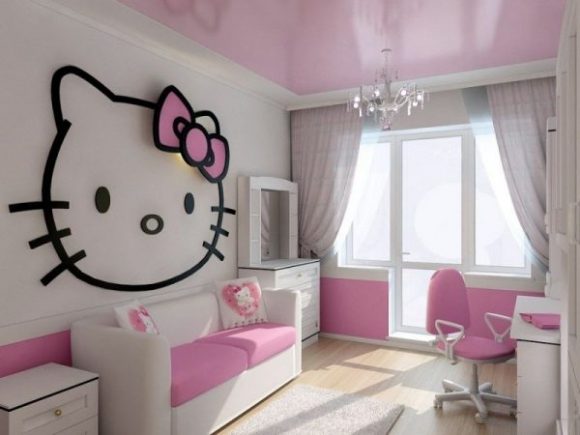 Your baby will undoubtedly grow, which means that something will change every time in his view of the world around him and this, of course, will be reflected in the interior of his room. Therefore, plan the arrangement of furniture and decor items so that over time you can easily change something in accordance with the mood and new ideals of your child..
Basic tips for arranging a children's room
1. Environmental friendliness, cleanliness, safety. Perhaps this is the most important advice for creating not only children's rooms. When furnishing your baby's room, choose natural materials. And replace any glass surfaces with safety glass. When choosing a floor covering, make a choice in favor of carpets made of natural materials, since a small child will spend most of his time on the floor. Is it worth reminding that all electrical wiring in the nursery must be insulated, sockets must be inaccessible until a certain age.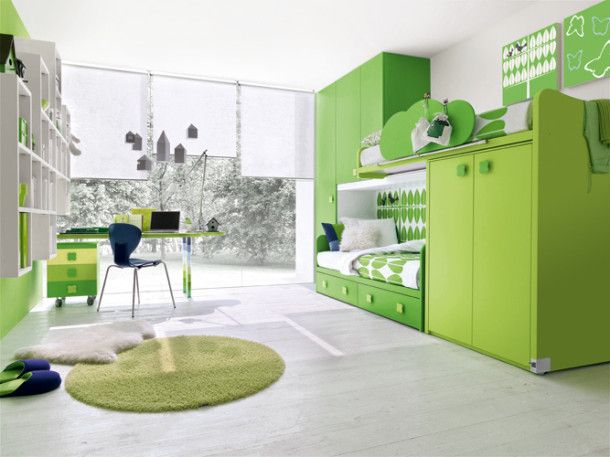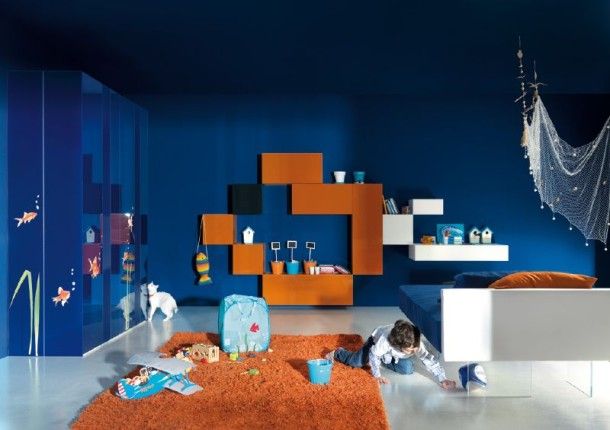 2. Color solutions. We immediately associate the children's room with bright colors, shades of pink or blue. When choosing a color for a children's bedroom and focusing on the wishes of your child, remember that too bright colors will negatively affect the mental health of the baby, his sleep and will cause him excessive aggression. While the child is very young, it is worth choosing a neutral, pastel color scheme for the room. But if your child, being already quite an adult, declares that he likes pink, then make a choice in favor of noble powdery pale pink shades..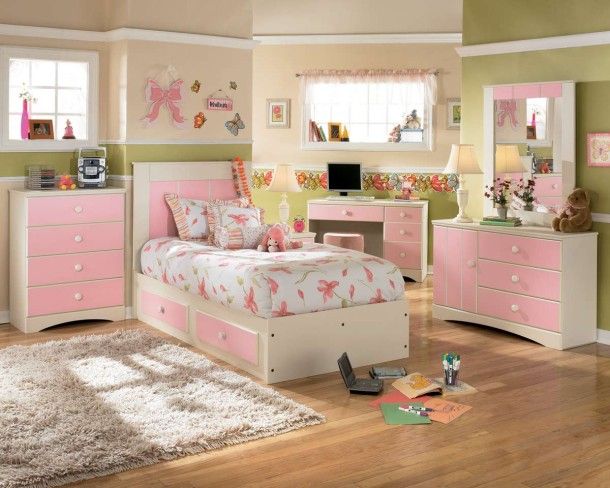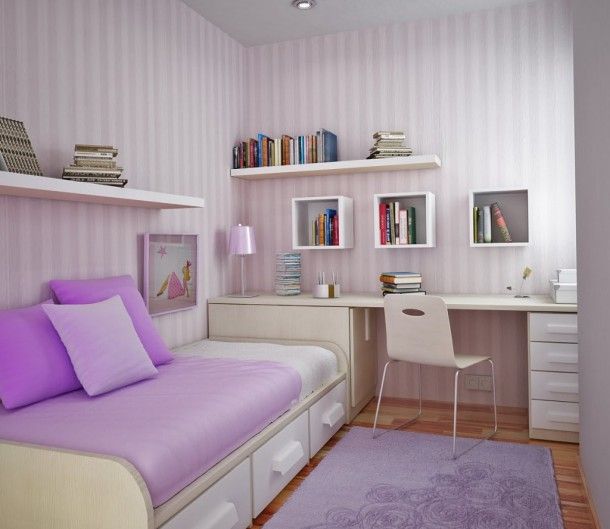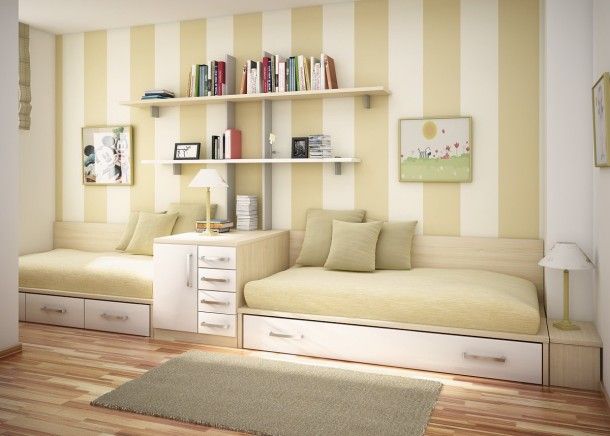 3. Psychological comfort. Your child should be cozy and comfortable on their territory. He must want to learn, practice, play and develop in his room, she must contribute to the development of his talents.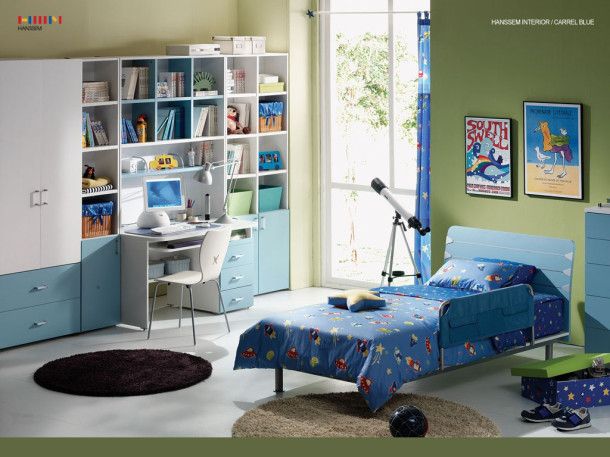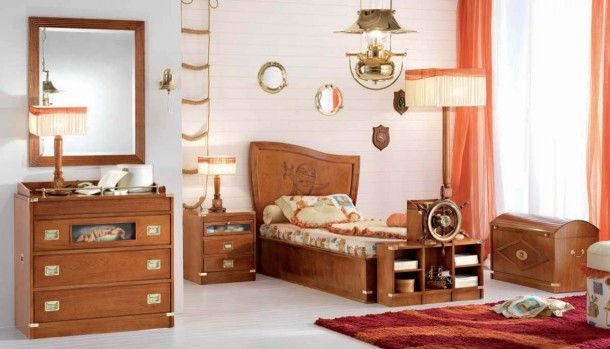 4. Comfortable bed. Furniture, on the one hand, should create coziness, and on the other, be ergonomic and not clutter up the space. So, bunk beds will be an excellent solution, when there is a sleeping place at the top, and a work area at the bottom. This also leaves room for games. Beds with a storage system built into them from below, consisting of several compartments, will be no less practical. For very small spaces, an option with a bed is suitable, which is completely removed for a day..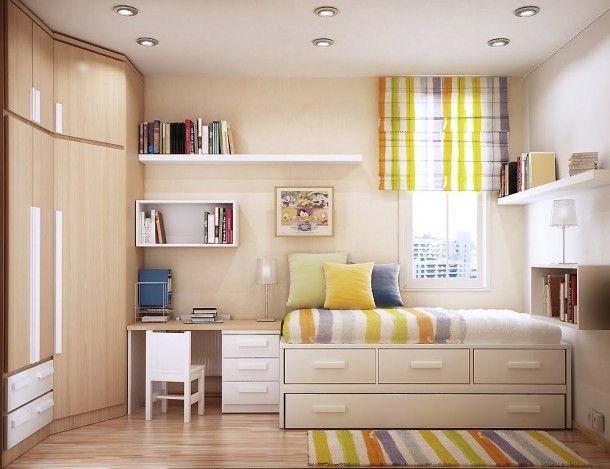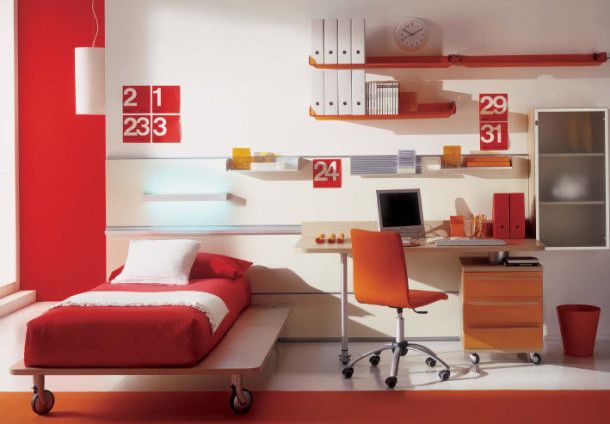 5. Desktop. The so-called work or study area should also tune in the right way, without causing dislike or unwillingness to do homework, read, write, etc. The child should happily sit at his favorite desk, equipped with a lot of useful parts – drawers, storage boxes, bookshelves, stands for stationery and books. An interesting solution is a long corner table-sill along the window. Such a table will provide ample access to daylight during classes and will save space at the expense of its «air» metal structure on which the tabletop is located.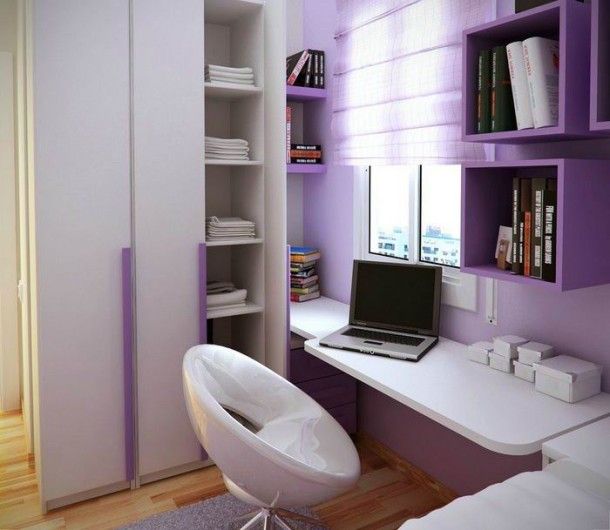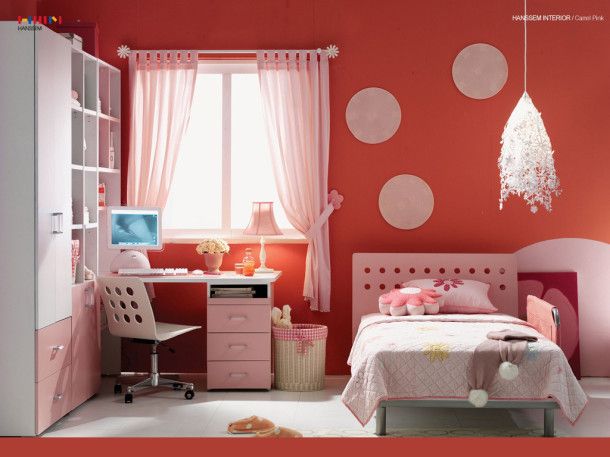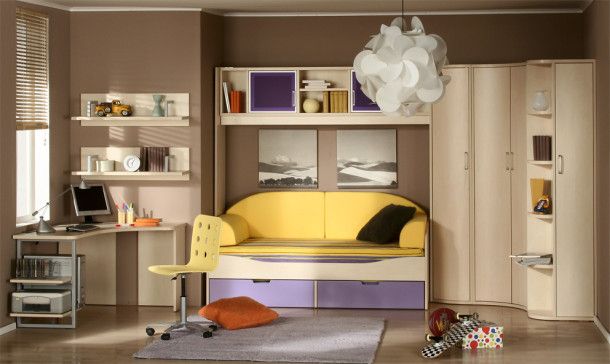 6. Storage systems. Cabinets and racks for storing toys, clothes and related things should not take up a lot of space, it is better to choose ergonomic designs that intelligently use every corner, every compartment and you can easily find and get what you need at the moment.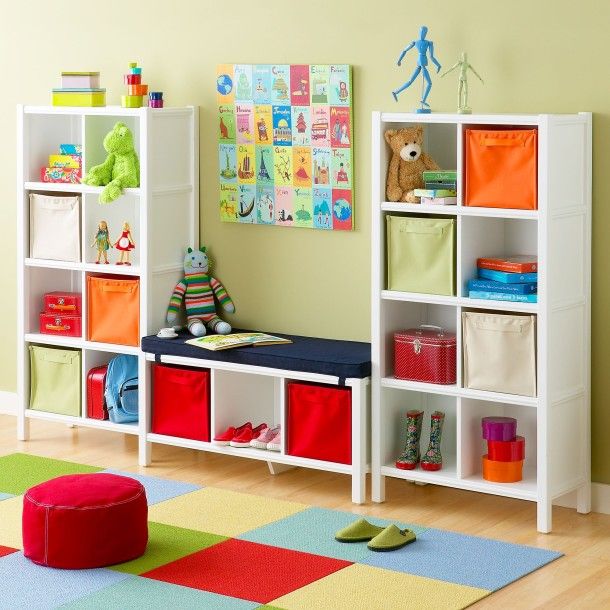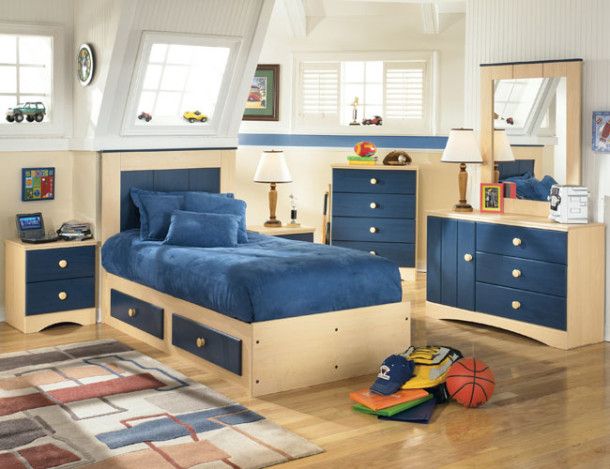 7. Play area. Perhaps the most important and interesting part of the room for your child. Nice flooring, toy tables for tea drinking or railways, interesting and practical boxes for storing toys – this is probably the most important thing that should fill your baby's room, moreover, the choice in this matter should also be entrusted to him, well, or to agree on it together.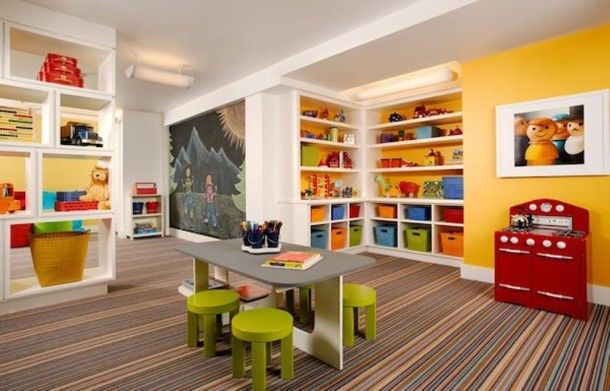 You may also like our article: Children's room layout
Good luck!