Sometimes, in a well-equipped and tasteful room, there is a feeling of understatement, in particular, because some areas are left unattended. Most often, these are corners, the area of ​​which is completely undeservedly ignored during the decoration of the room..
Today we decided to take a closer look at possible solutions for organizing empty corners in different rooms to help you create not only beautiful, but also completely functional areas..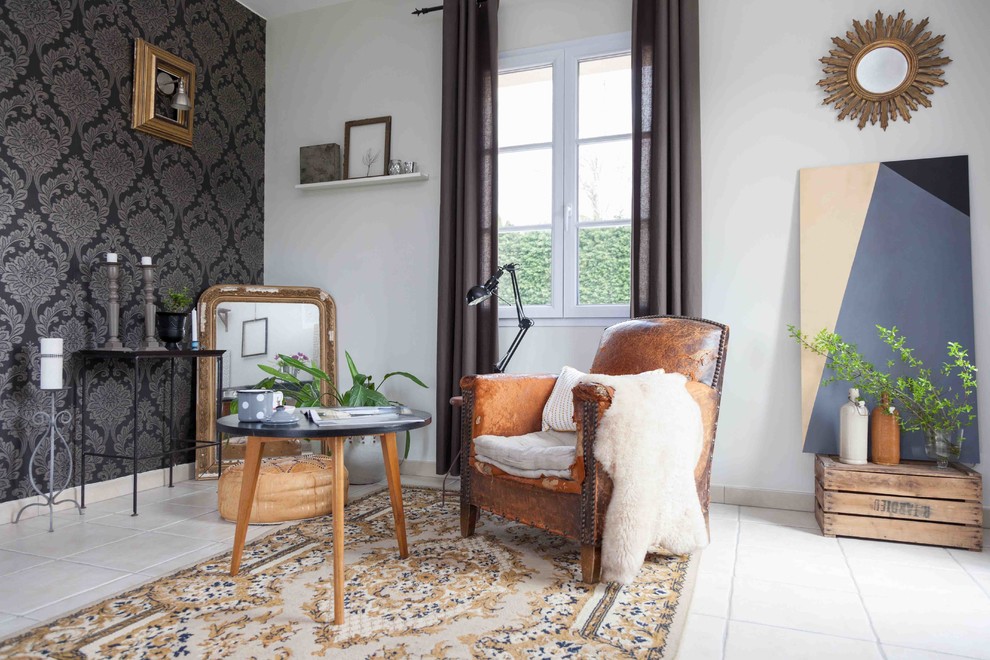 Note: it will be better if you pay special attention to one or two corners in the room, but not all at once, in order to avoid piling up objects. For example, try to usefully organize the space of the corners located opposite the entrance or by the window..
If the main part of the furniture is located in the middle of the room and further, closer to one of the walls, take care of the design of the corners from the opposite side, because this will help to distribute the visual load more evenly.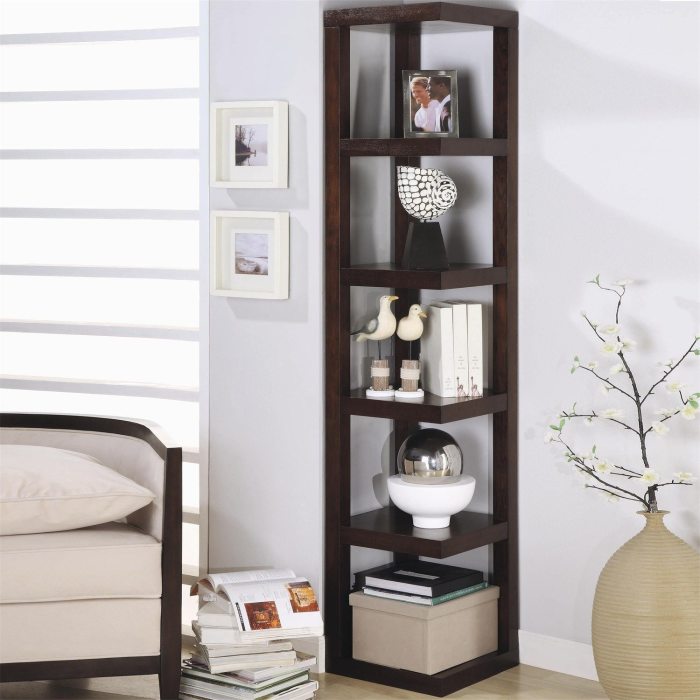 What is the best way to decorate empty corners in a completed interior? To begin with, you need to decide what the finished room lacks: function, or decorativeness, or maybe colors and patterns. So, a previously empty corner can become an accent part of a room, a useful area for work, or an area for placing unusual decor and textured objects..
Area for work or creativity
If you need a small, cozy corner where you can comfortably work at a computer or papers, but there is not enough space in a small apartment, a home office located in the corner of the room will be a good solution..
Even in a small area, you can place everything you need: an office or console (a modular table top attached to the floor), a compact wall rack or shelves for books, an ergonomic chair or a chair with an adjustable back.
Tip: It is better to organize the workplace in the corner farthest from the front door, so the noise coming from the outside will be less disturbing.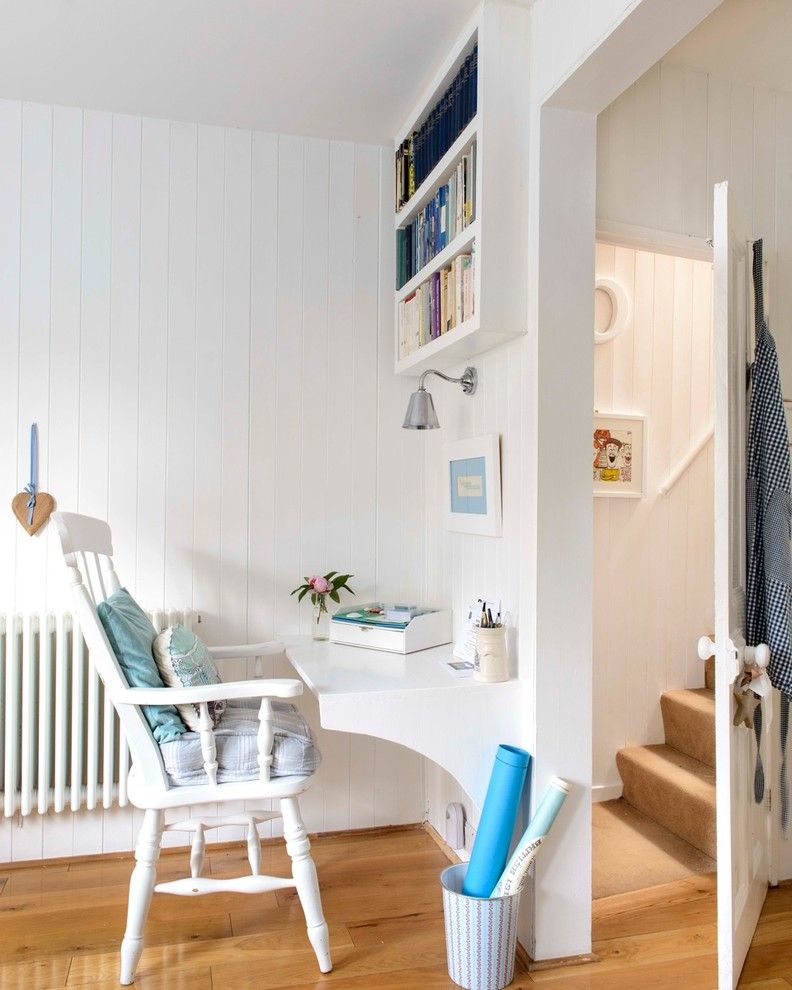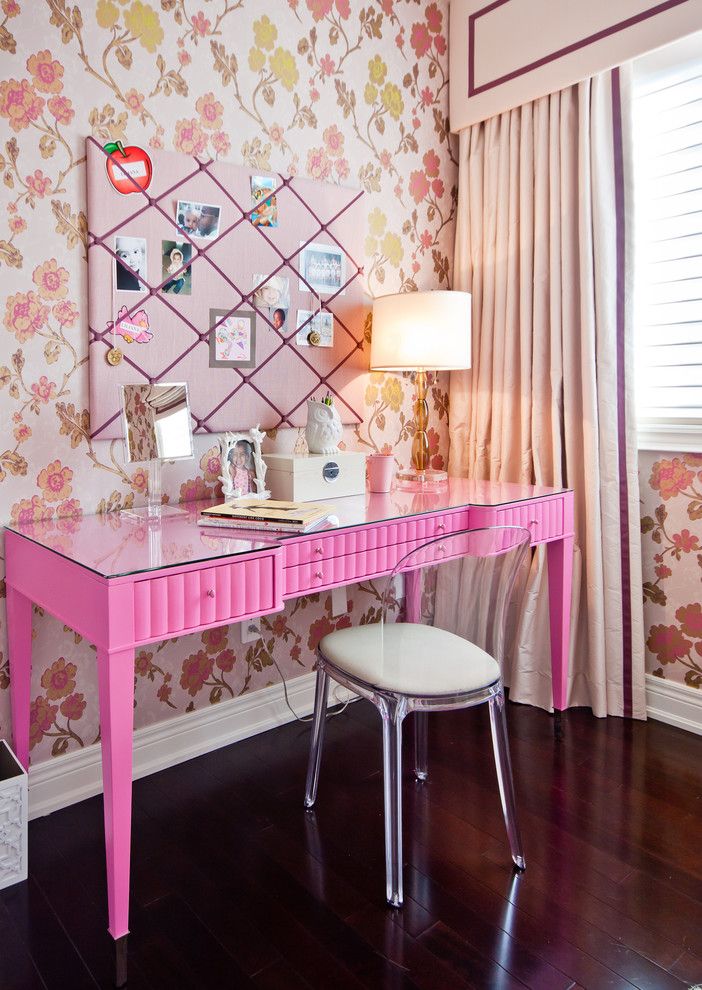 In the corner of the living room or bedroom, you can organize an area for creative music or painting, sewing. A small synthesizer will conveniently fit here, if you wish, there will be a place for a piano, cello or harp, and a guitar or violin can simply be fixed on a tripod against the wall. All that remains is to choose a comfortable bench, chaise longue or wide pouf to turn an empty corner into a full-fledged rehearsal area.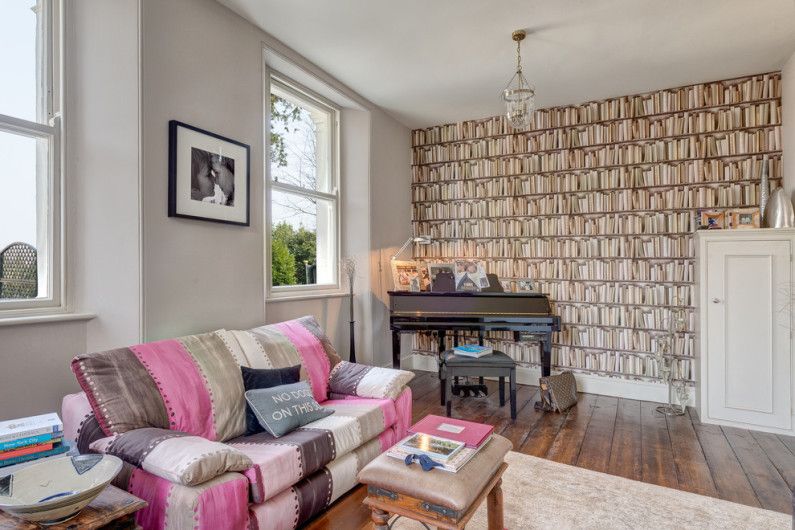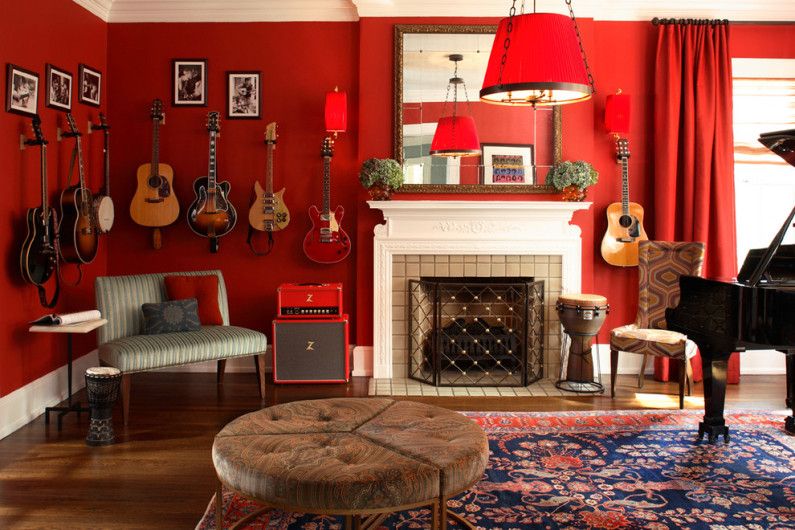 Place to read
An unoccupied corner for such a purpose is appropriate to use in a bedroom, living room, on the veranda or in a greenhouse, a spacious kitchen or a nursery.
A chair with a back is clearly not enough here to make the corner a comfortable area. Therefore, you should use a reclining chair with a footrest, or a recamier couch, which looks very impressive, and therefore will add charm to the room.
The reading corner should be the lightest, ideally, you should choose the one near the window. But in addition to daylight, it is also necessary to provide additional, artificial lighting. A floor lamp behind the back of an armchair is, of course, a classic example, but do not forget about a table lamp, a sconce with a dimmer, or an unusual shaped pendant lamp. You can complement such a corner with an elegant high table, a narrow bookcase (where you will place your favorite books) or a cabinet with carved doors.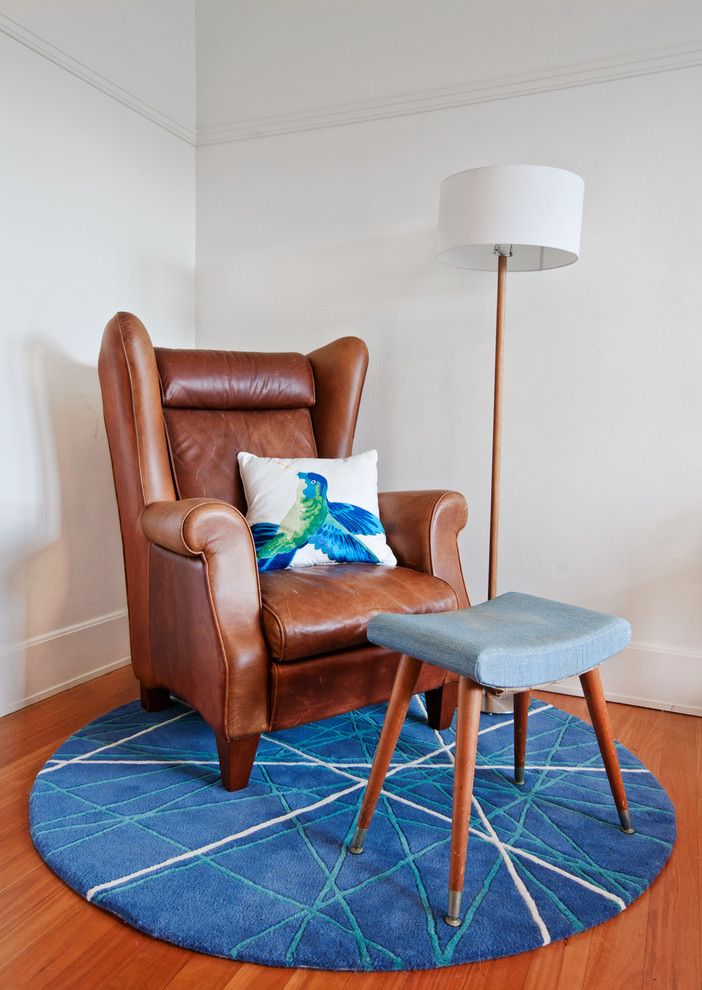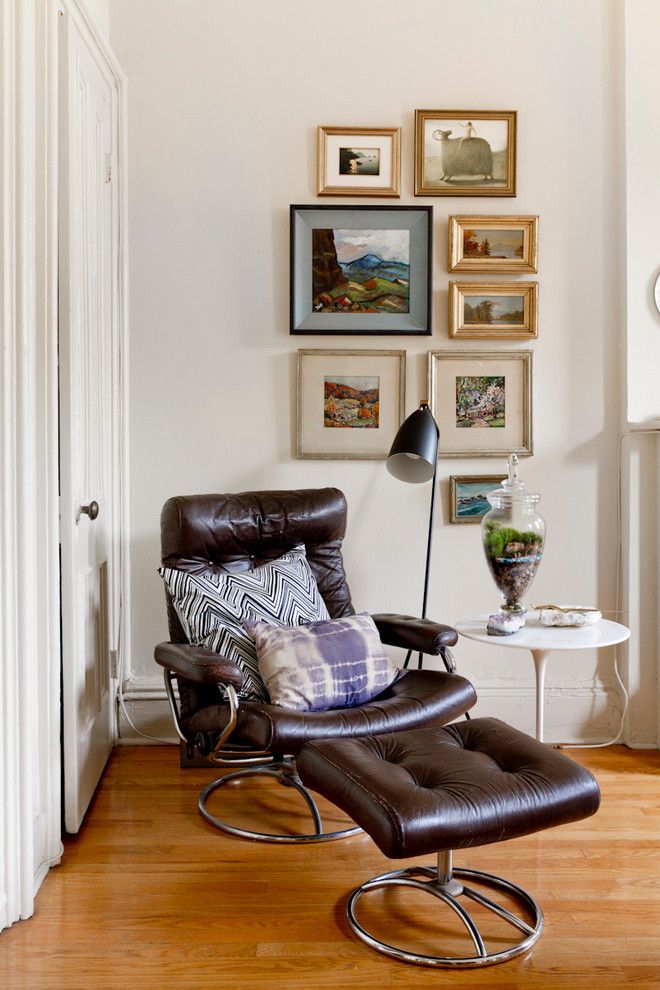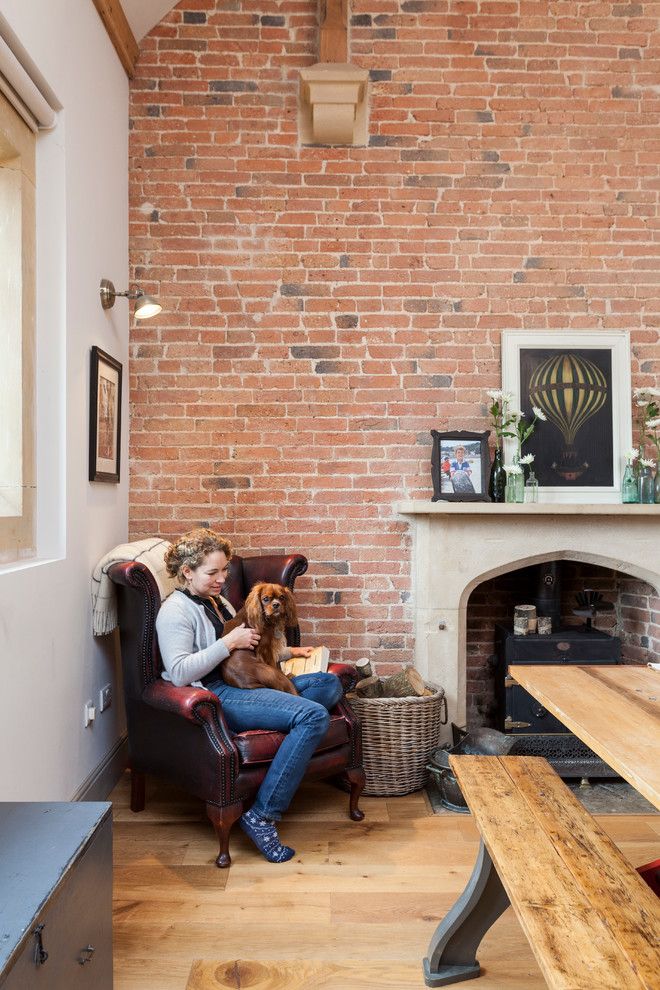 We put emphasis
In an empty corner of the dining room or hallway, you can place some catchy and unusual piece of furniture of a large size. For example, a chest of drawers with mirrored fronts of drawers, a secretaire, a display cabinet with porcelain figurines and dishes, etc..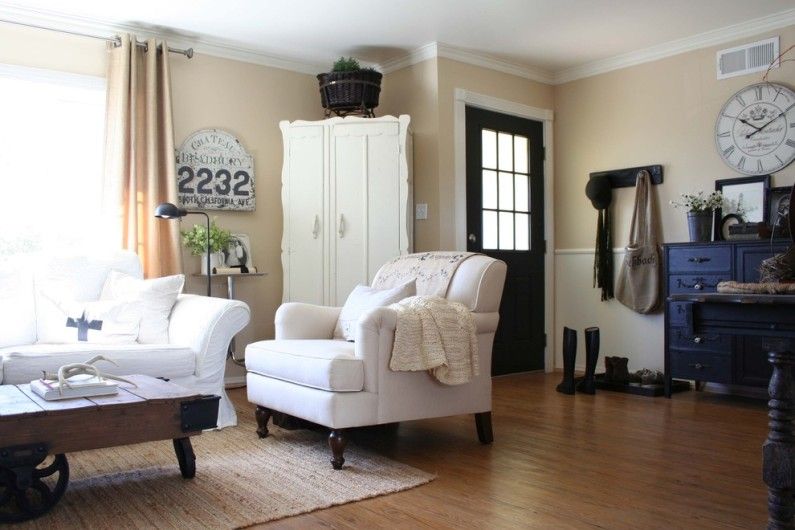 In the living room or bedroom, a free corner can be occupied by an electric fireplace with a classic portal or in the form of a stove. Put several large candles in the firebox of the corner false fireplace, and next to it – a floor lamp with a lampshade. Such an accent will perfectly take root in both modern and classic interiors, besides, it will warm you with soft light.
The corner near the window in the bedroom can be set aside for organizing an area with a dressing table, and in the nursery you can put a rack for storing the most colorful toys.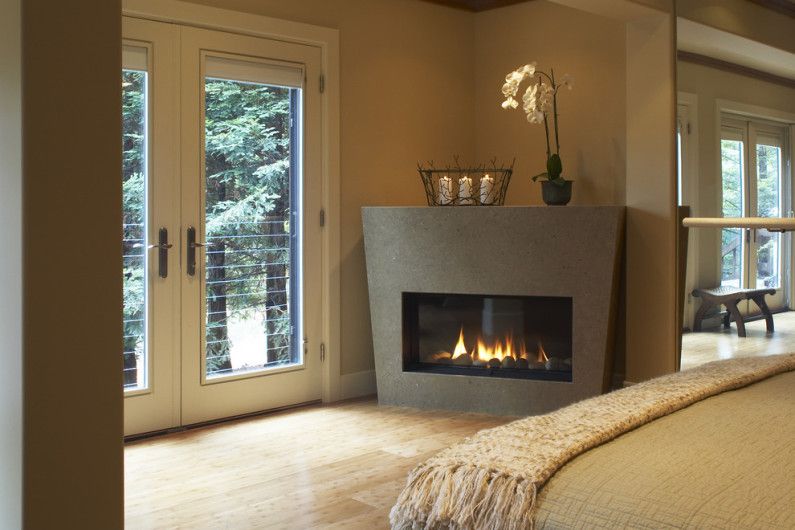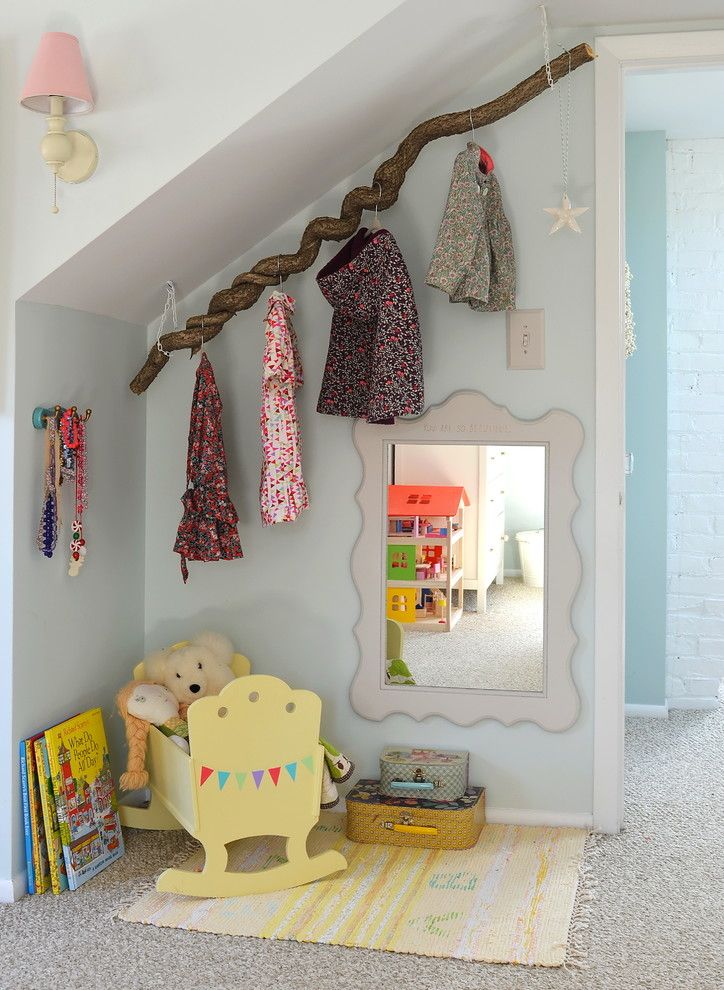 Attracting attention
In the case when you are the owner of a collection of paintings, antique figurines or just a few especially expensive and unusual items, the corner of the room will be a great place to place them..
The walls above the seating area in the kitchen can be decorated with paintings, posters and reproductions of famous masterpieces, add a couple of still lifes and fashion photographs of ready-made dishes. The same technique is suitable for decorating a corner in a living room, with a choice of subject images, suitable for the style and color scheme of the room..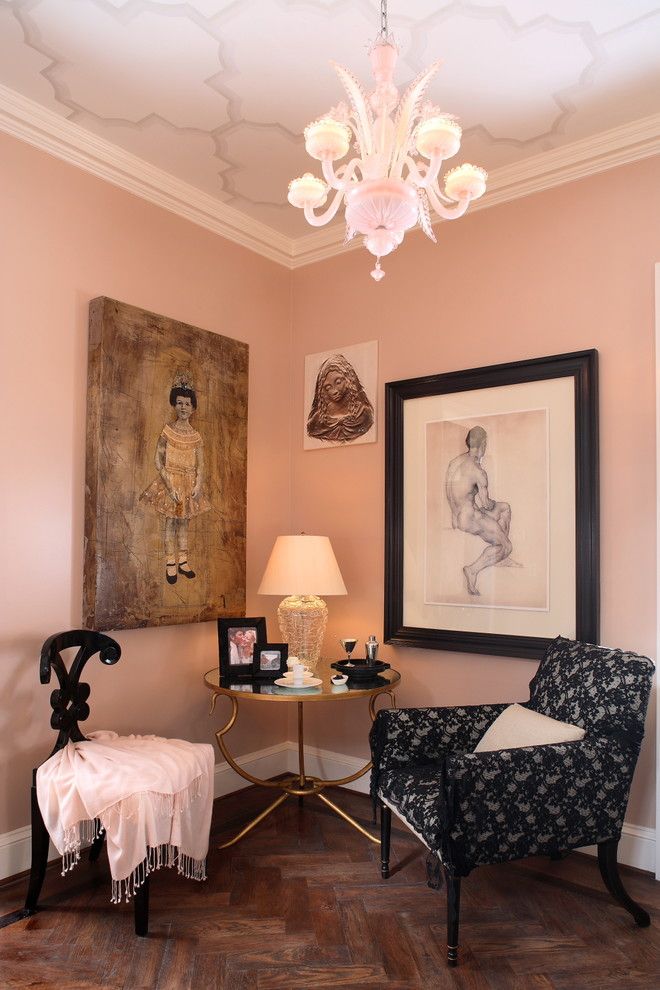 Place table lamps in the corners of the bedroom on tall tables or consoles. In the dark, their warm light, evenly diffused in space, will create a pacifying atmosphere. If, in addition to the lamp, you decide to use paintings, choose light, light subjects. Try to avoid images of human faces or dynamic figures, because, in dim light, they will disturb the eye.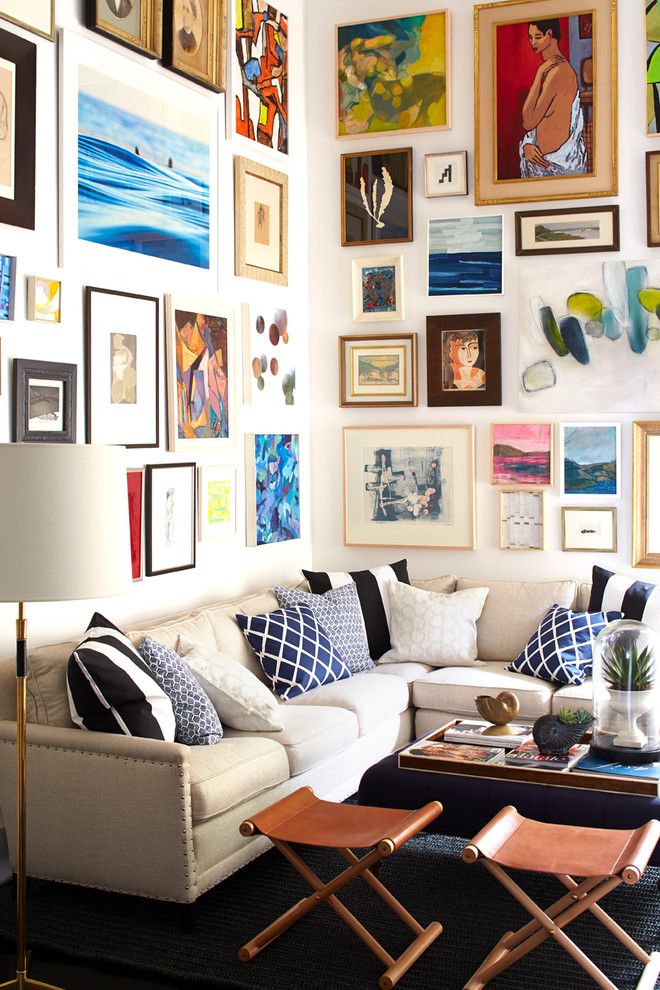 In the area of ​​the junction of the walls perpendicular to each other, you can emphasize with textures and objects of contrasting colors and shapes. So, against the background of a light flat surface, it is worth hanging (putting, attaching) a mirror in a carved frame, bright painting, several shelves with books, a wall candlestick made of copper. Near the adjacent wall, covered with wallpaper with an ornament, use objects to match the light surface, but laconic forms.