We are increasingly placing high demands on things, people, and the surrounding living space. Considering the options for apartments before purchasing the most suitable one, we think for a long time about how the accumulated items will be placed over the years in a small area of ​​standard one- or two-room housing.
At the same time, disturbing thoughts about the need to divide a small-sized room into separate functional zones so that no one is deprived of a full-fledged sleeping and working place.
We strongly recommend not to be upset about the seeming impossibility of organizing space prematurely, because partitions will definitely help you with this:
A partition in the interior is a lightweight wall with a width of 5 to 15 cm. Partitions can be erected during the construction phase (guided by the plan), redevelopment or repair. When erecting partitions, there is no need to destroy adjacent planes and surfaces; it is only necessary to partially dismantle the floor covering. The partition can look completely different: be high (from floor to ceiling) and narrow; wide, but occupy no more than 2/3 of the height of the room; low (no more than average human height). Depending on the intended interior, the partition can become quite an interesting object in terms of design, thanks to the facing material and the style of its decoration..
Materials for the construction of partitions
A significant advantage of the interior partition is the relative ease and not long construction time, since, if necessary and if desired, it can be built in one or two days.
In addition, you can choose the following options: order a finished product (for example, from forging or glass), hire builders who will do their job well, or start building a partition yourself.
Brick
Traditional materials are always the most popular among buyers of building materials, because their high quality, tested by time and many generations, will not make you doubt yourself.
Benefits:
Ease of installation, affordable price of material and binder solution, ample opportunities for further decorative design of the partition surface.
Disadvantages:
A quickly erected brick partition in the future will be quite difficult to dismantle, without leaving thick clouds of construction dust, dirt and piles of debris.
In the interior of a small room, a brick partition will look heavy and depressing, so it should be erected in a spacious room.
Glass
Natural and familiar to everyone, material with high quality and aesthetic characteristics.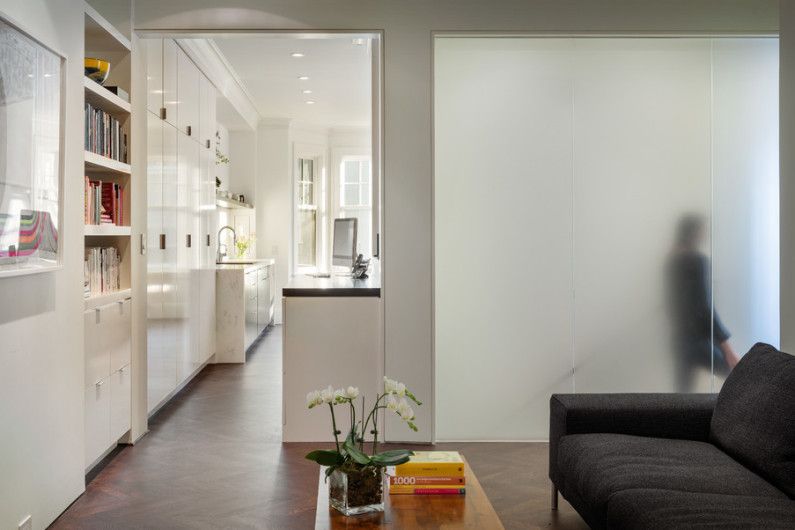 Benefits:
The presence of a glass partition will make the interior visually «easier». Frosted glass will hide what should not be seen by outsiders, leaving only a blurred silhouette.
Disadvantages:
The need for constant systematic cleaning of the surface can be a little confusing.
Wood
Wood will fit into any interior style, becoming a visual accent of the room.
Benefits:
Quality, aesthetics, a wide range of colors and great possibilities of the material for the embodiment of unusual ideas will certainly delight.
Disadvantages:
In the case of improper wood processing, ugly cracks may appear in the partition and pests may start, spoiling the appearance and quality of the material.
Forging
The metal is used for the manufacture of forged elements or whole decorative canvases, as well as a facing material for brick partitions. But, nevertheless, a thin metal sheet looks more like a screen and is more often used in the interior as a completely decorative element..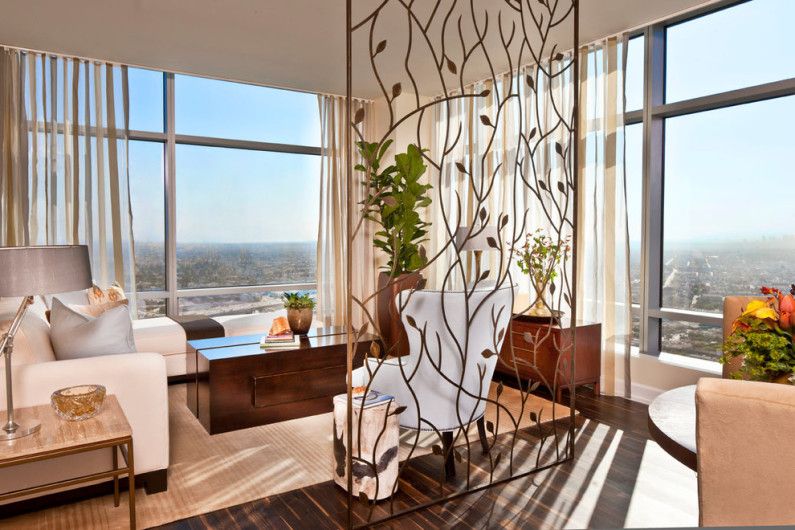 Benefits:
You can order a partition according to the author's sketch or choose from those offered in the catalog. Installation will not take much time, and will not require much effort, especially if it is done by salon specialists.
Suitable for decoration and zoning of large and small rooms for various purposes, as it looks easy, beautiful and always appropriate.
Disadvantages:
If you install a metal ornate partition, for example, in a kitchen, then a greasy, unpleasant plaque will soon make itself felt, but cleaning a thick forged «drawing» will require from you both time and effort and money.
Partition functions
If there is no urgent need to install partitions in a particular room, it is better to abandon this venture. But when the need for them is more tangible every day, you should plan a similar element in your home..
So, if you do not live in a spacious mansion, with a total area of ​​about 300 square meters, on average, but in a small cozy city apartment, you can correctly organize its space so that a couple of additional zones appear in it, you can use partitions.
Zoning
A brick partition will be especially appropriate in the task of dividing one room into separate functional areas, for example, a working kitchen and a guest room for relaxation.
Solid glass canvases of partitions, enclosed in wooden or metal frames, can be erected in a studio apartment, for example, separating the sleeping area from the living room, hallway and dining room.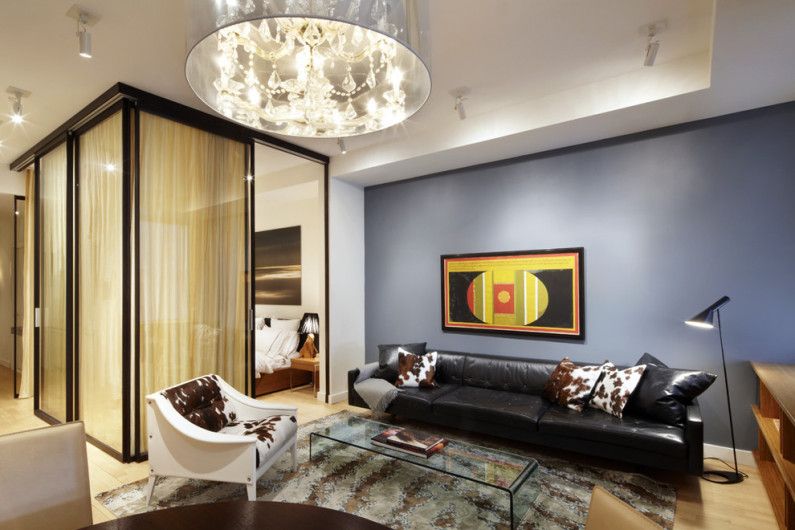 By the way, dense curtains around the entire inner perimeter of the walls of the partition will help in the task of privacy and protection from light coming from outside..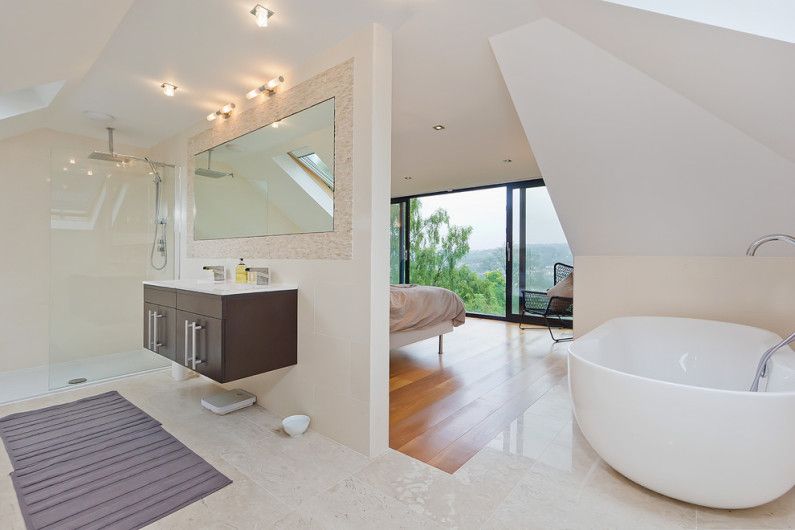 Stationary brick partitions should be provided, for example, in the bedroom, which smoothly goes into the bathroom. Here similar «wall» useful as a zoning element of the interior, and as a screen for placing a mirror on it, installing a sink and related objects.
Protection
The use of a partition in the interior is very convenient when it is necessary to isolate any of the areas of the room from light, water or noise.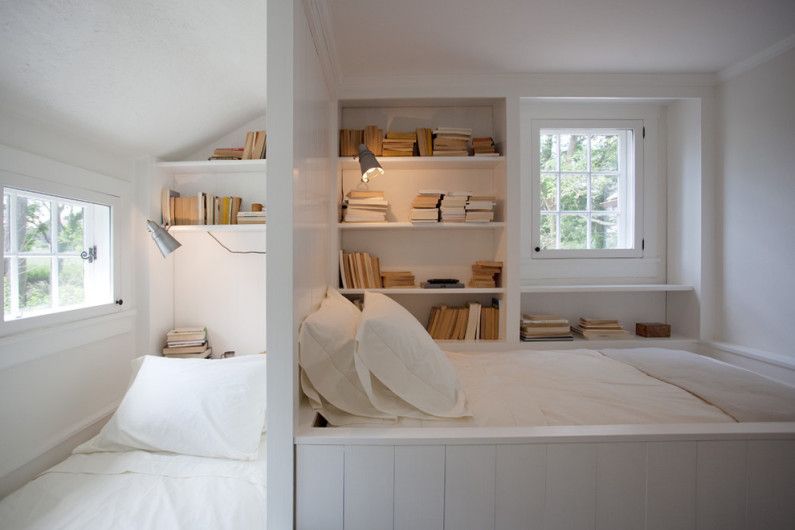 So, in a children's room where two or more children live, you can arrange the partition in such a way that in the evening the light from the working lamp above the bed of one child does not interfere with the sleep of the other..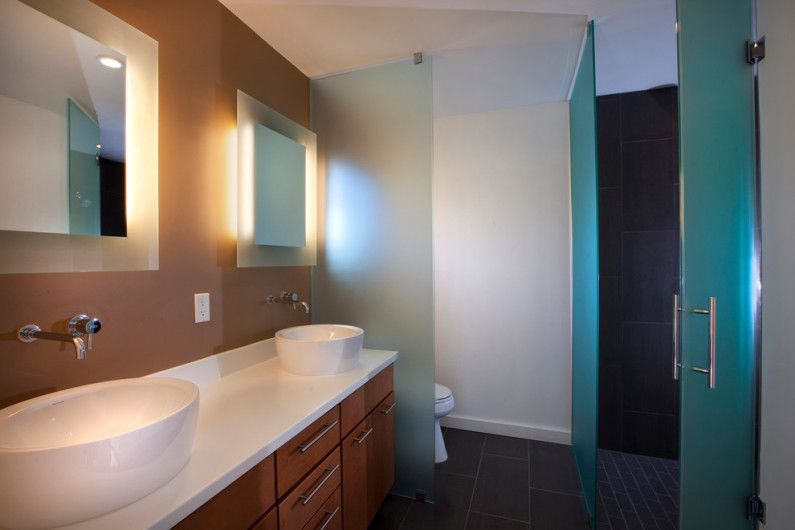 When creating a small work area or a small office in the common space of one room, you can use a glass partition to prevent sounds that interfere with attentive work at the computer..
You cannot do without a transparent or frosted glass partition in a combined bathroom, which is used by two at the same time. In addition, lightweight partitions will protect against splashes of water and soapy foam during hygiene procedures.
Visual separation
Rather than screens than partitions, they are nevertheless very useful when you need to unobtrusively indicate the purpose of different zones in the same room. Lightweight translucent structures between the entrance and living areas will help your guest understand that here you need to remove and arrange outerwear and shoes, and there – comfortably accommodate yourself, enjoying afternoon tea..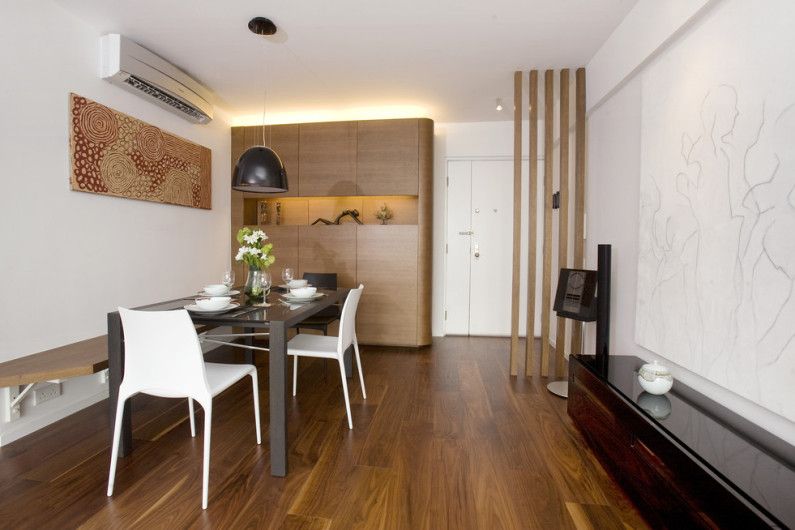 The partition can look like a bookcase, or even a rack, on the shelves of which you will place the items you need in a particular area: in the kitchen – dishes and cookbooks, in the corridor – decorative items, in the living room – boxes, collections of figurines, etc..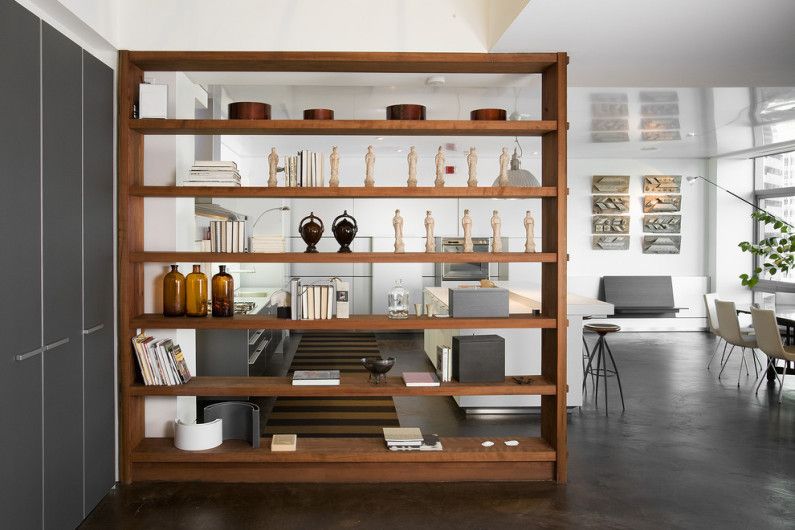 Types of partitions
Openwork partitions
They can be made of metal (forging), glass, wood (painted, lacquered). Suitable for a neat, highly aesthetic separation of bedroom and bathroom, bedroom and dressing room, dining room and living room, kitchen and dining room, living room and hallway, library and study.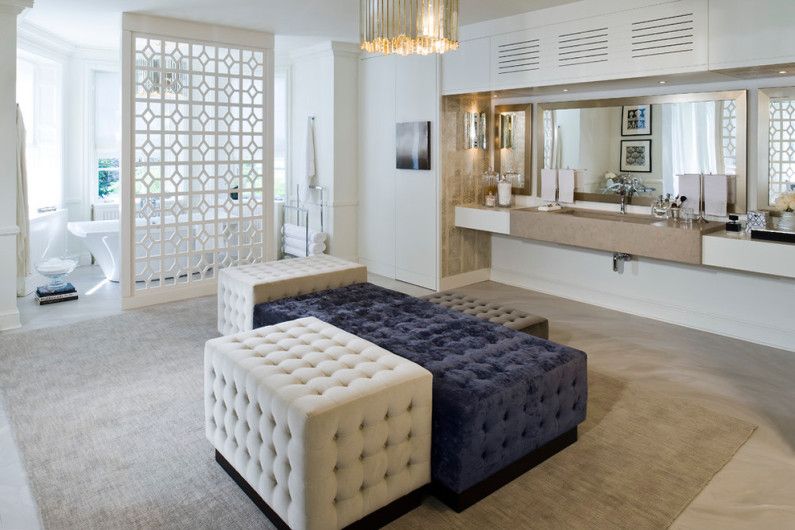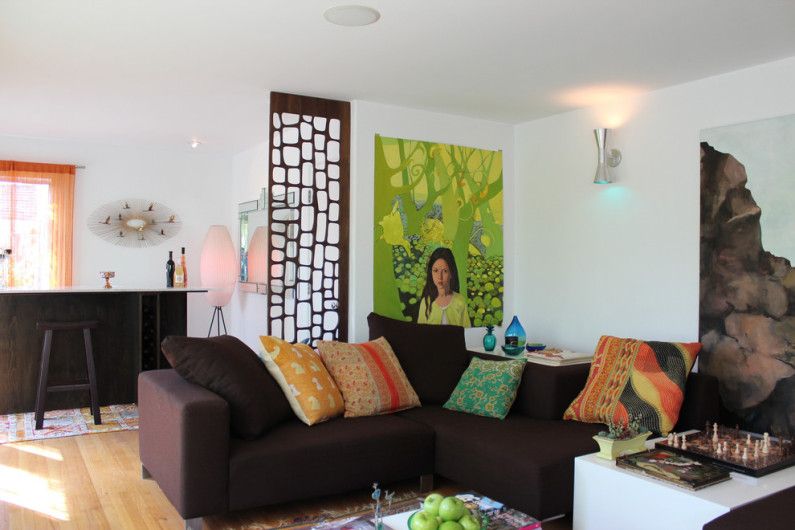 Sliding
Convenient if you need to periodically (during sleep or work) completely retire. The most convenient are mobile doors – compartments on rails and hinges, which are often installed between the living room and bedroom, office and corridor, etc..
The cornice, installed below the level of the ceiling, will come in handy when it becomes necessary to easily and quickly isolate, pulling back the interior curtains, as an alternative to stationary partitions.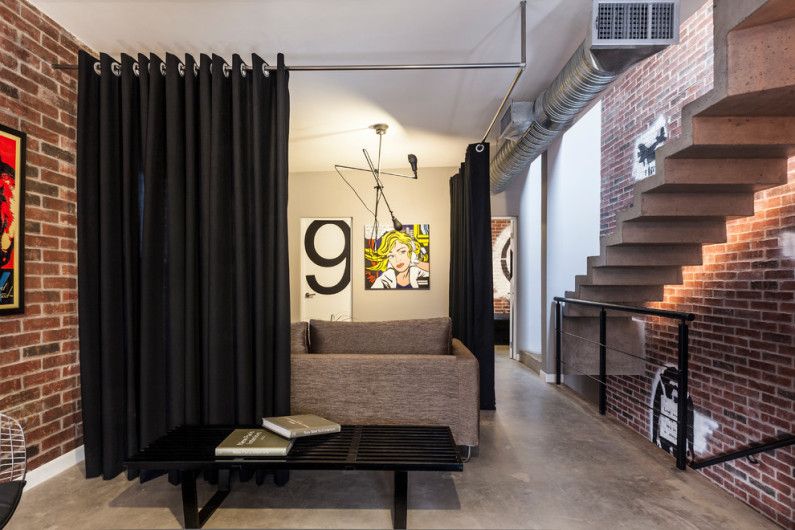 Transparent
This type of partitions is good in the kitchen-living room: visually combining different zones, they will not allow the smells of cooking dishes to penetrate from one space to another.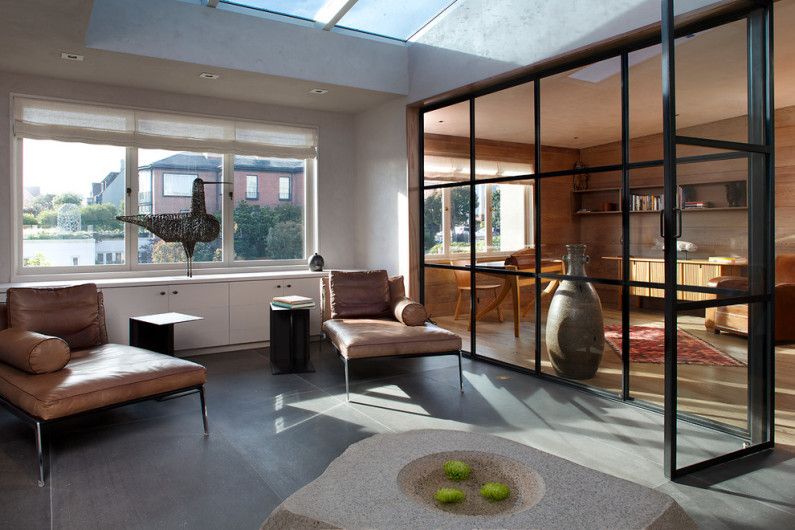 With the help of a transparent partition, you separate the bathroom from the toilet area, and the shower room from the washbasin.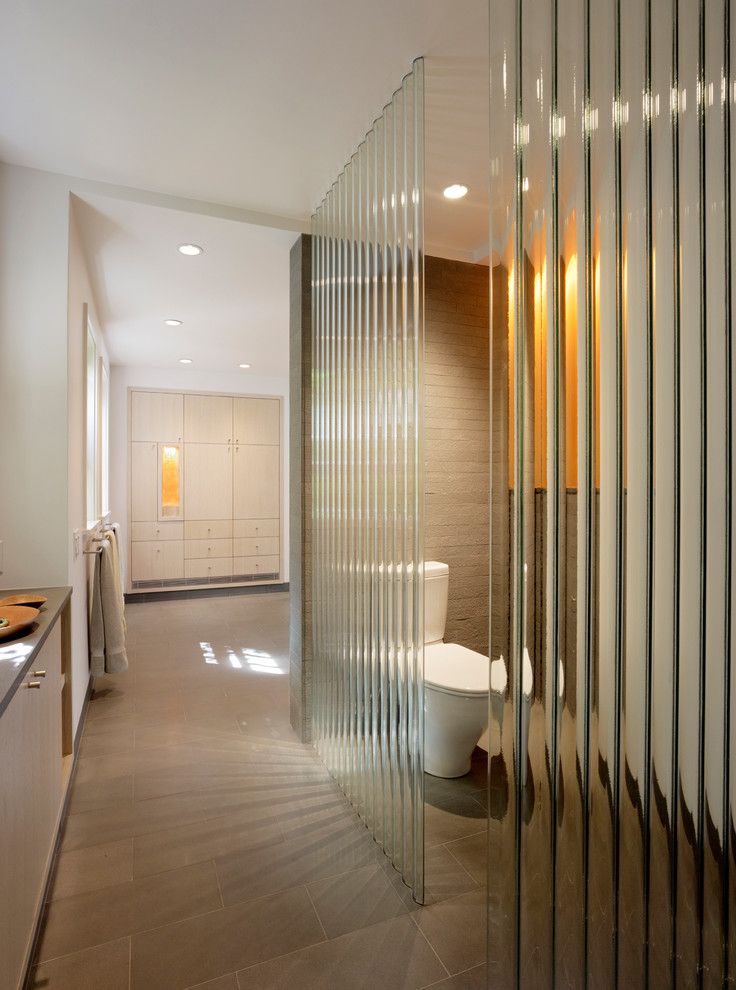 Decorative
They carry out the function of decorating the room, without playing a significant role. They are usually installed tightly to the surfaces of walls or in the middle of the room, as an object of design thought, according to the style of the interior (oriental, avant-garde, modern, hi-tech and others).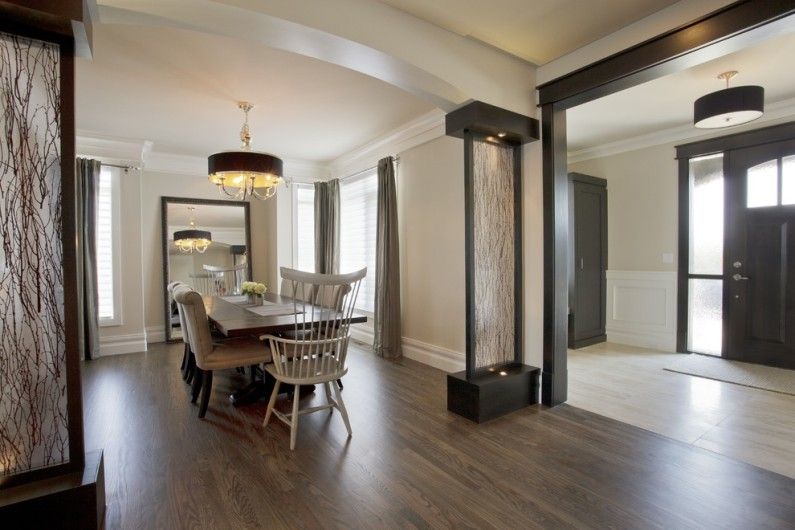 To create decorative partitions, specialists use a variety of materials and objects with an interesting characteristic texture (wood, glass, plastic, metal, stone, fabric).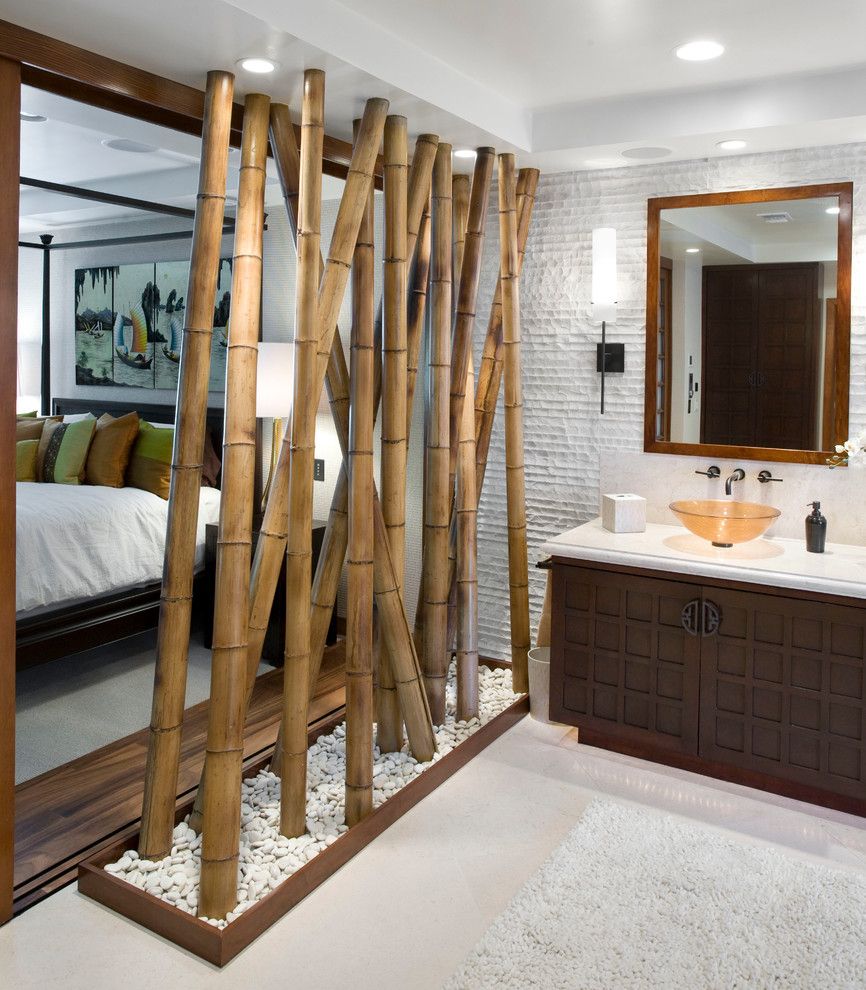 Combined
Sometimes in one room it becomes necessary to use several partitions at once to designate different functional areas (cooking, receiving guests, rest and sleep, organizing a dressing room). Therefore, it is possible to erect a stationary partition between rooms with a certain specificity (kitchen and dining room, for example) and separate the bedroom from the dressing room or living room using a sliding system.