Arches in the interior have the ability to transform space, creating an aura of elevation. Due to the rounded shape of the top, the arch, as an element of architecture, visually makes the room softer, more elegant and solid. But first, it is worth figuring out what the arches are, and what types of them distinguish.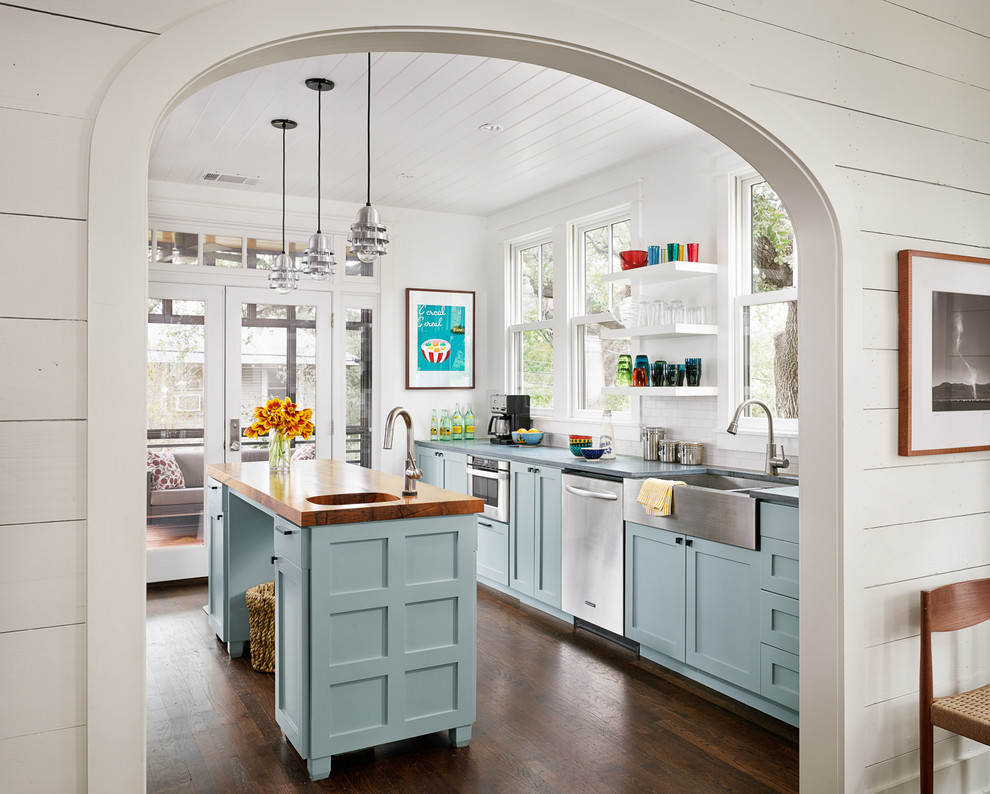 An arch is a structure that bridges an opening in a wall or the space between two supports. Usually, the top of the arch is rounded, but its shape can vary from semicircular to pointed.
Arches can be laid out of wedge-shaped blocks resting on each other, and the structure itself can be used for support in walls and foundations.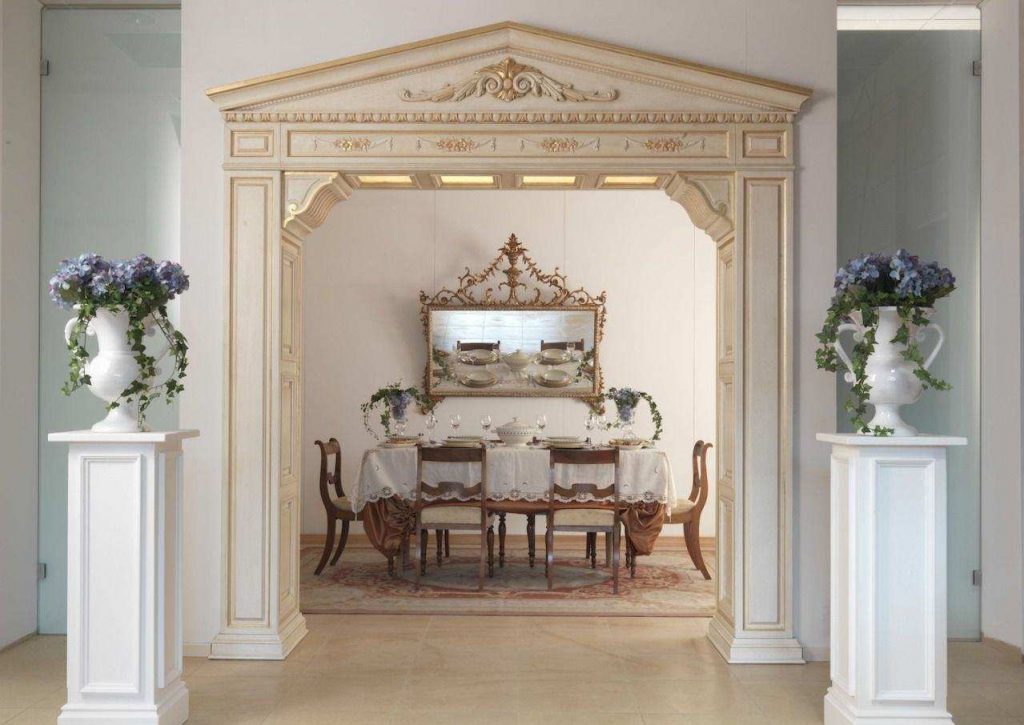 Speaking of arches, we should mention such a phenomenon as an arcade – a series of identical arches resting on columns. These are mainly used in open galleries, but fragments of the arcade can be found today in the construction of the interior of spacious country houses or villas..
The main types of arches
Pointed arch – Often found in Gothic, consists of two arcs intersecting at an angle.
Persian arch – is neither pointed nor semicircular, but rather semi-elliptical.
Horseshoe arches – their vault extends beyond the heel of the arch (the heel of the arch is a plate between the arch and the support). These arches are common in Islamic architecture, but are often used in Moroccan-style interiors. In turn, horseshoe-shaped arches are rounded and pointed..
Semicircular arches – originated in France in the XII century, and have a rounded top covered with ornaments. The arch rests on stone foundations.
Tudor-style arches – shallow arches that were popular during the Tudor era, for which they got their name. Today, this type of arches is quite in demand as a zoning element between two rooms (for example, a kitchen and a living room).
Renaissance arch – modeled on semicircular arches with key stones in the center of the vault, frieze and cornice.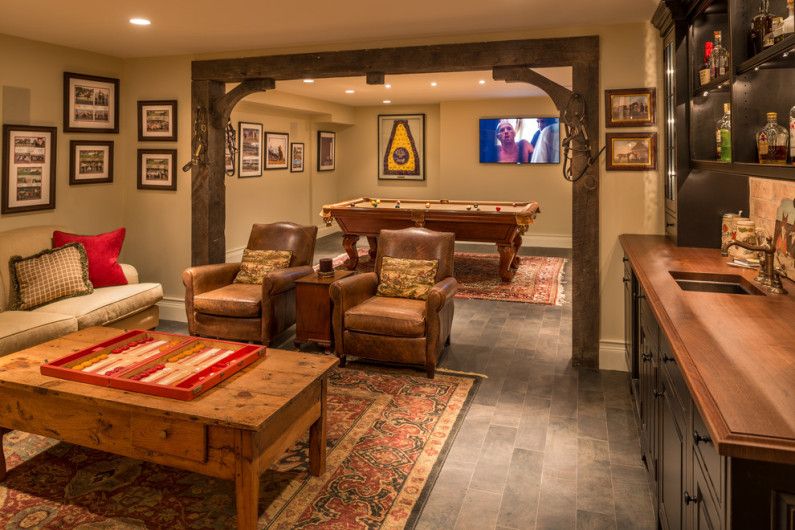 Where to use arches in the interior
In general, such a beautiful architectural element is appropriate everywhere: in the living room, hall, small hallway, spacious bedroom, bright nursery, dressing room, kitchen or bathroom. Arches in the interior visually increase the height of the ceilings in standard apartments and create a cozy atmosphere in large houses. They make a simple environment more sophisticated, and in the interior of a private mansion they look organic, but not pretentious..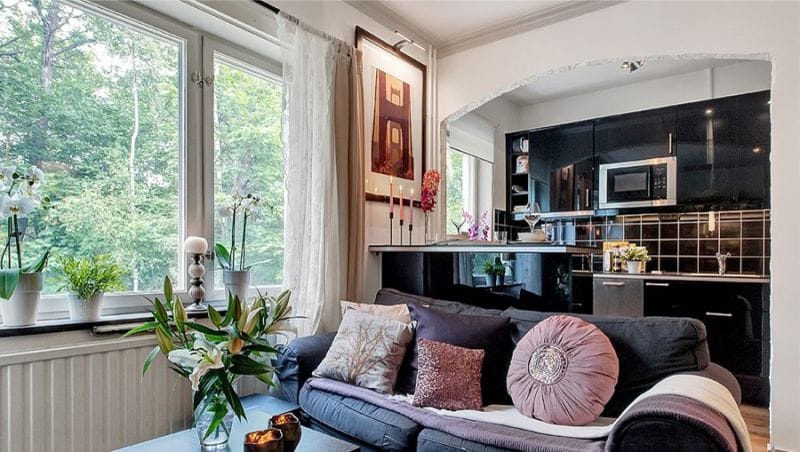 Window or doorways
If you want to use arched elements in a modern apartment interior, you just need to form semicircular openings for interior doors and windows, looking at which will give an exceptional impression. This solution will be all the more successful since arched openings are appropriate in many styles of interiors from classicism to modern.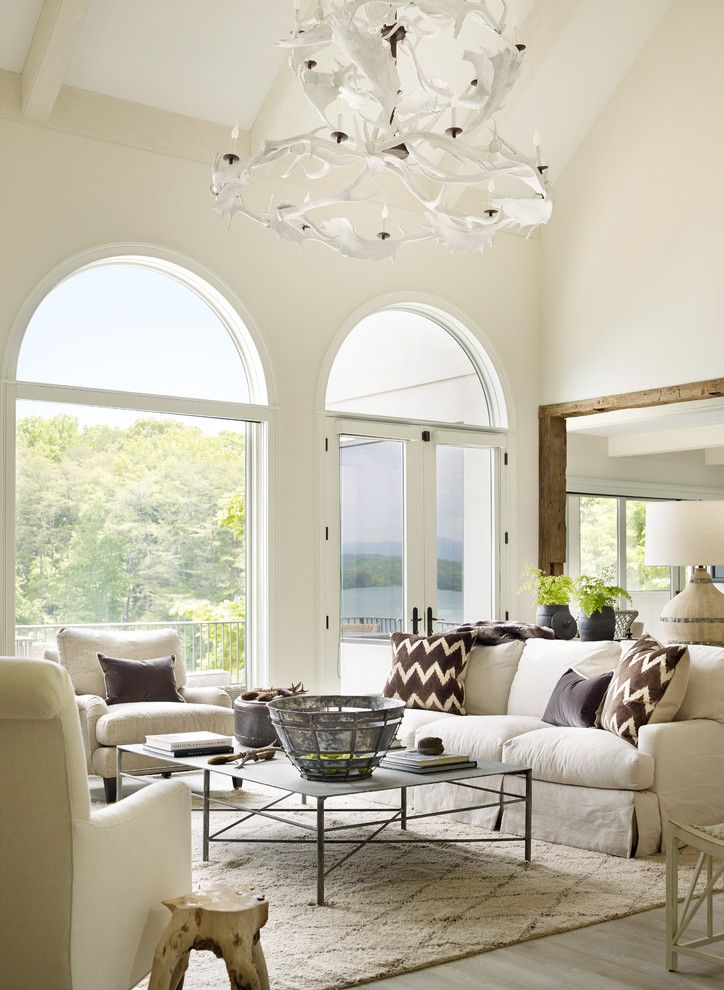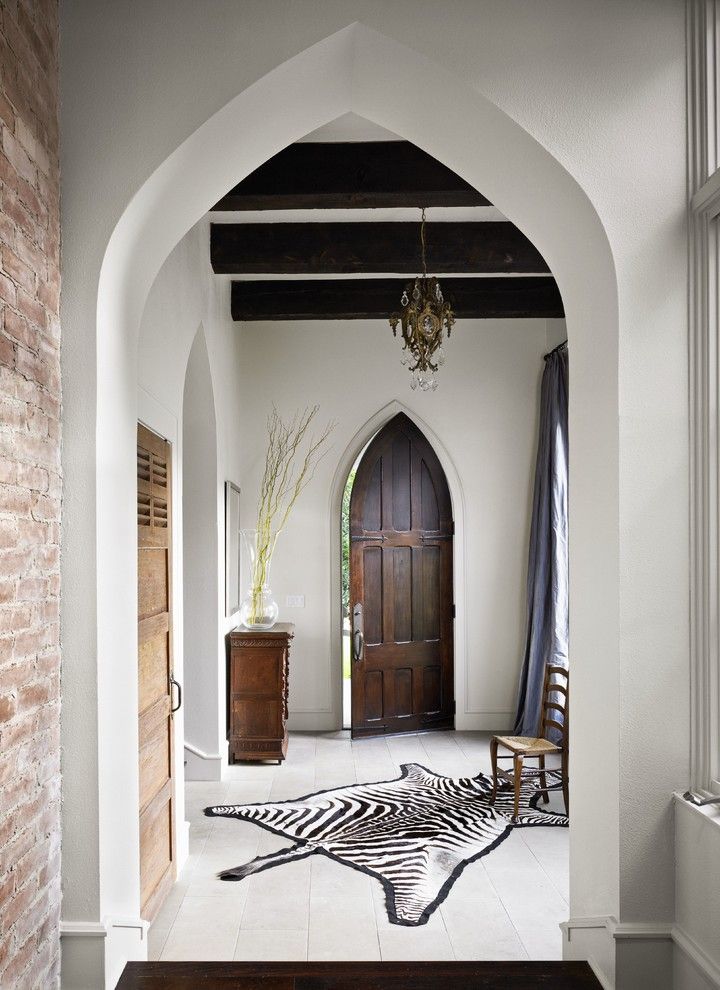 As a zoning element
It is also possible to visually separate one functional room from another with the help of wide arches with a shallow vault – soffit. In essence, this is the same doorway, enlarged two to three times in width. Often, such zoning arches are erected between the hallway and living room, kitchen and dining room, kitchen and living room, bedroom and dressing room..
You can also zon a room using arches: for example, in the bathroom, separate the work area with a sink, cabinets and a mirror from the area in which the bath is located; or form an arched opening between the play and sleeping area in the children's room.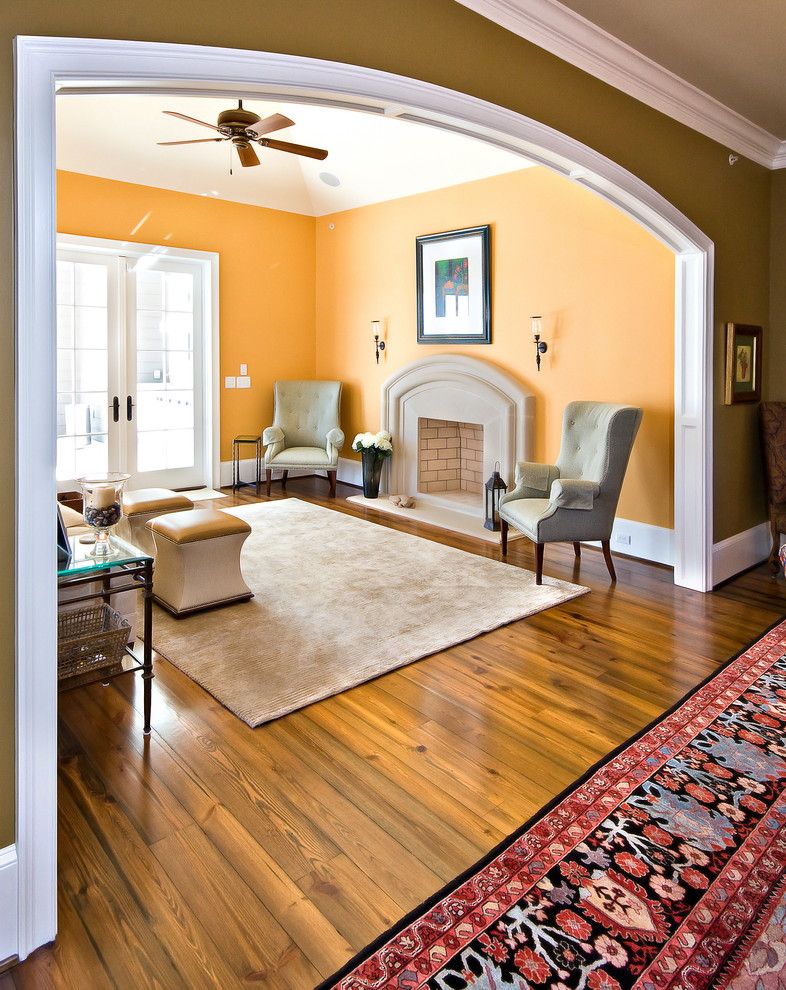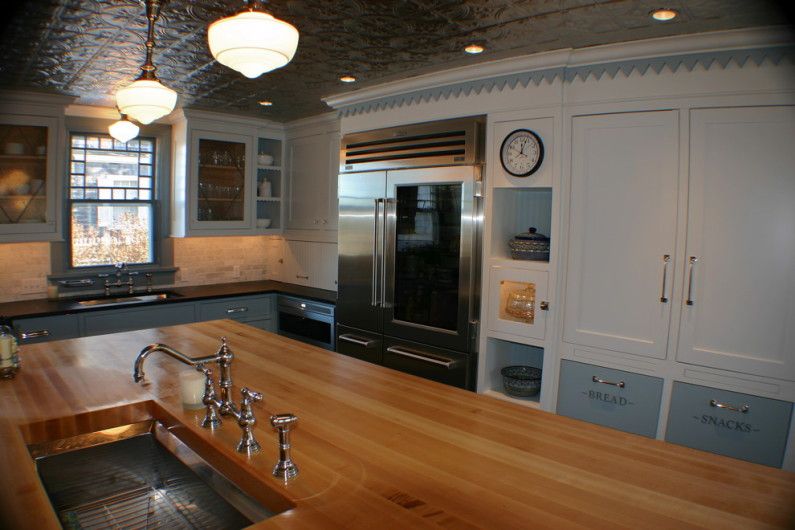 Moving from one room to another
In other words, not a long corridor with a semicircular vault leading from the bedroom to the study, from the hallway to the living room, or as a gallery adjoining several rooms in the house.
It is recommended to carefully decorate such an architectural element, focusing attention on it: lay out the arch with mosaics, tiles or bricks, use painting and polyurethane moldings, revet with bent wooden elements. The walls under the arched vaults can be decorated with picturesque canvases, panels, or left smooth, painted – it all depends on the styles of the adjacent rooms and your own preferences..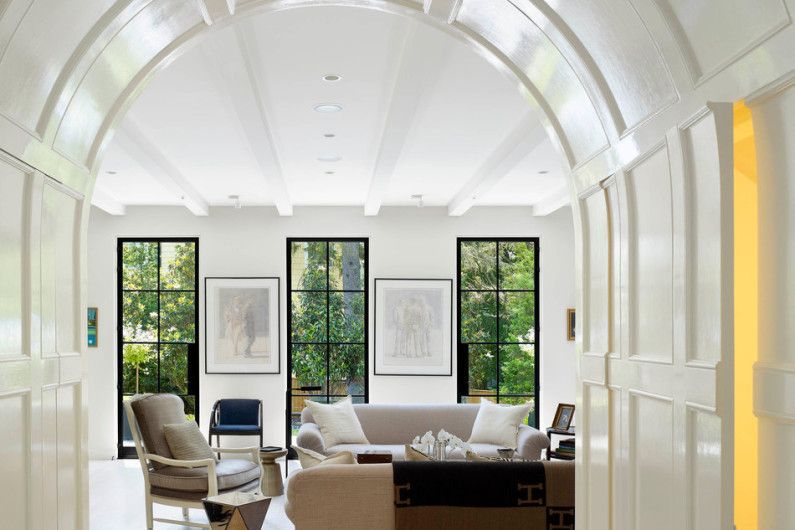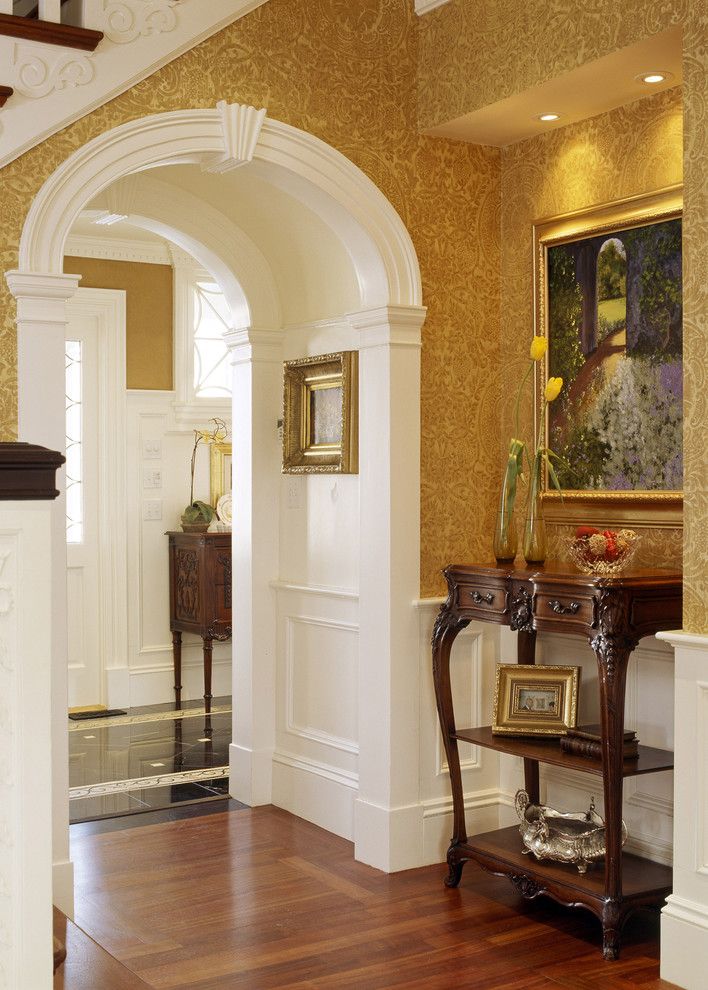 Decorative element
The simplest, not requiring much effort on your part, but a very effective way to decorate the space of a room, is the so-called «pseudo», or overhead arch. It is convenient in that it is not necessary to use expensive materials to create it, and you yourself can create the desired shape, for example, from drywall or polyurethane.
Pseudo, or as they are also called, «decorative» arches are rounded niches for furniture, appliances, shelves or mirrors; these are portals around fireplaces or kitchen hoods. The interior with decorative arches looks stylish, non-trivial, and very attractive, creates the right volume and character in any room.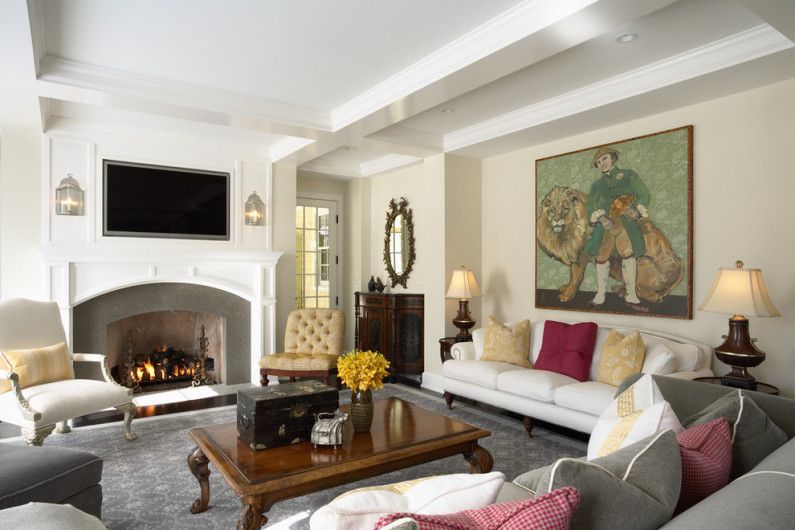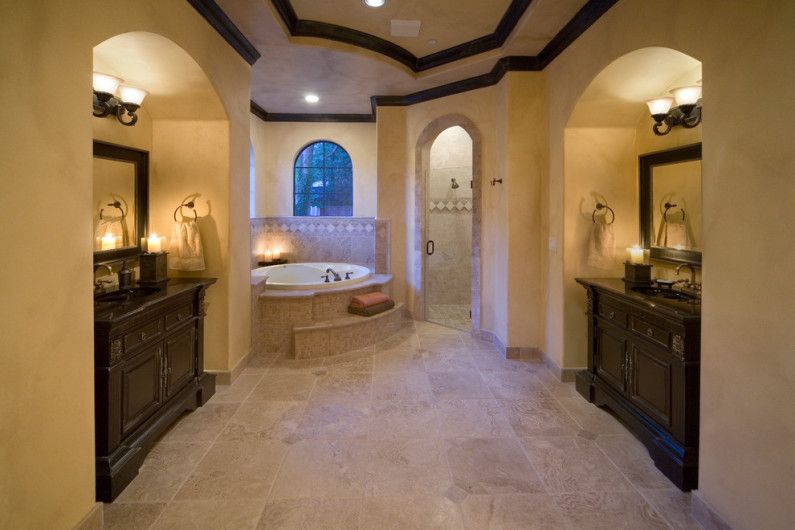 Materials for making arches
Stone and brick
In order to form an arch from brick or stone, it is necessary to use a shape specific for them – wedge-shaped (trapezoidal). This process is quite complicated, and it is better to entrust it to specialists, because the creation of stone arches is a complex, step-by-step work that does not tolerate carelessness. As a result, a textured vault or opening is obtained, which very harmoniously merges into the atmosphere of an interior in country, Mediterranean or loft style.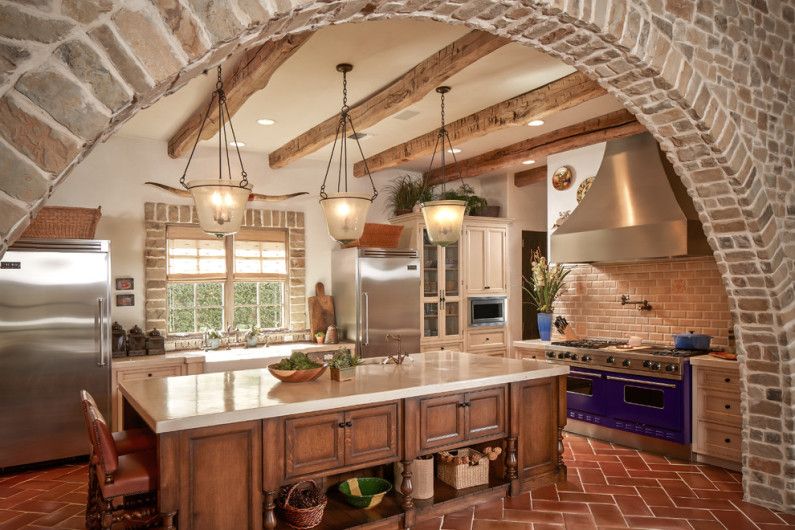 Wood
Classic at its best, wooden arches are a great investment for years. Your interior will acquire status and solid appearance..
Arches made of wood are strong and reliable, and you need to form such, knowing that the walls and supports will withstand the weight of the structure. The choice of a well-processed rock is also very important, the durability and presentability of arched elements in the interior depends on it.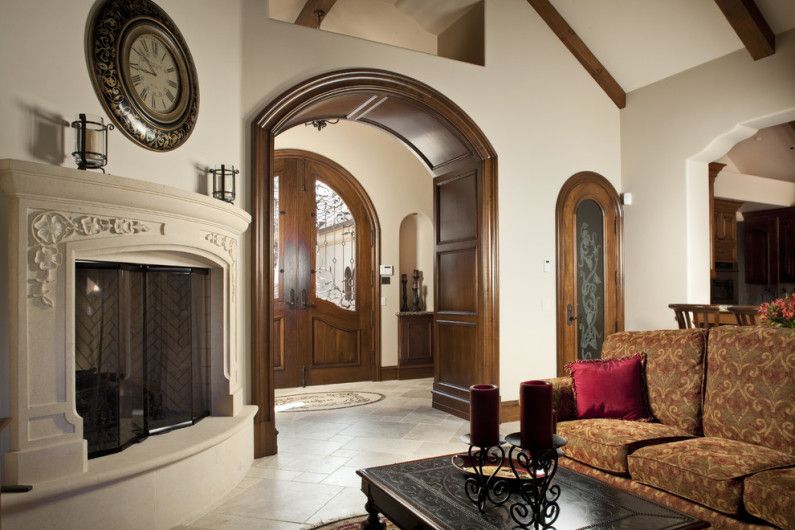 Polyurethane
Flexible material, durable, moisture resistant, will not crack or yellow over time, can be painted. It is a pleasure to create arches from polyurethane, and you can work with it yourself using special glue. The variety of decorative polyurethane elements is striking: from smooth moldings of any width, to embossed rosettes, pilasters, bases and capitals. With their help, you can completely change the appearance of the room in which the arch is being erected beyond recognition..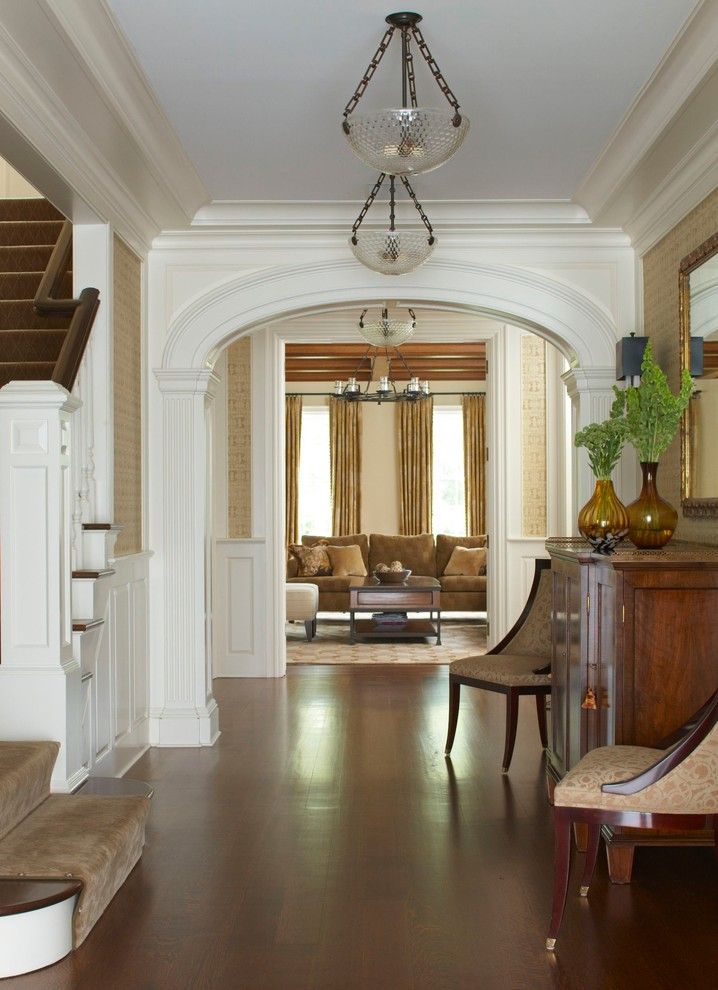 Drywall
The main advantage of this material is availability, flexibility and ease of use. Using bent profiles, you can quickly create any kind of arch from lancet to horseshoe-shaped, and then just as easily decorate it with wooden, polyurethane or tile elements.