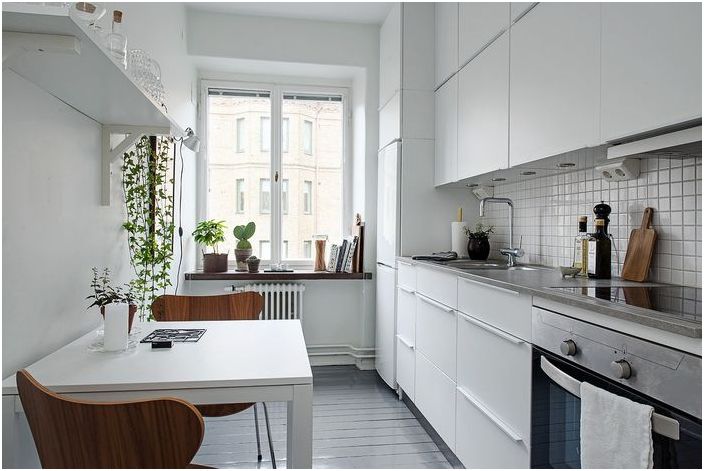 Spacious kitchen in a small size
Scandinavian small-sized cars are somewhat similar to Russian ones – they are just as cramped and not always convenient in layout. But, unlike the Khrushchevs, in old Swedish houses there are apartments in which the kitchen occupies almost half of the apartment. Usually, redevelopments are made in such apartments, but the owners of this small-sized box decided to abandon such an idea of ​​the undertaking. What happened in the end?

Functional hallway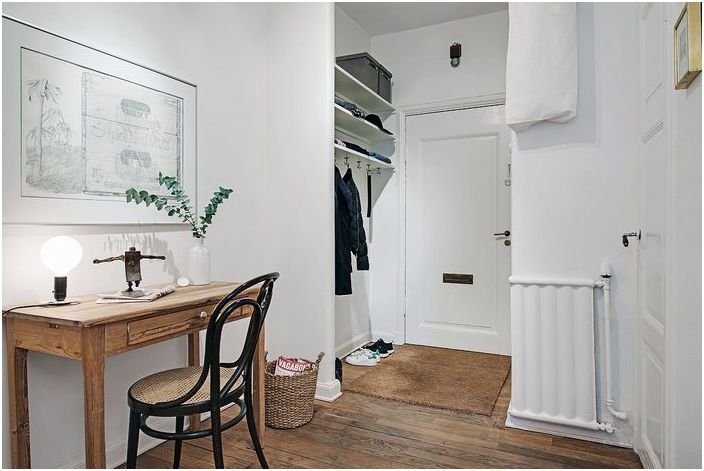 Functional hallway

The interior, like the theater, begins with a coat rack, or rather, with a hallway. In small apartments, this room is usually very cramped and tiny, therefore, it is better to refuse dark decoration in such a room. For example, the walls in this hallway were painted white, the electrical panel was hidden under a light linen cover, and the outerwear was marked on convenient hooks. Several more open shelves were made here, and a small pantry was turned into a dressing room..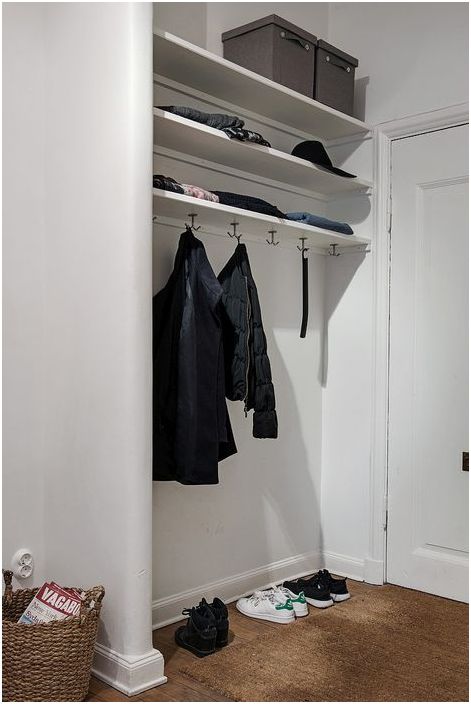 Storing clothes in the hallway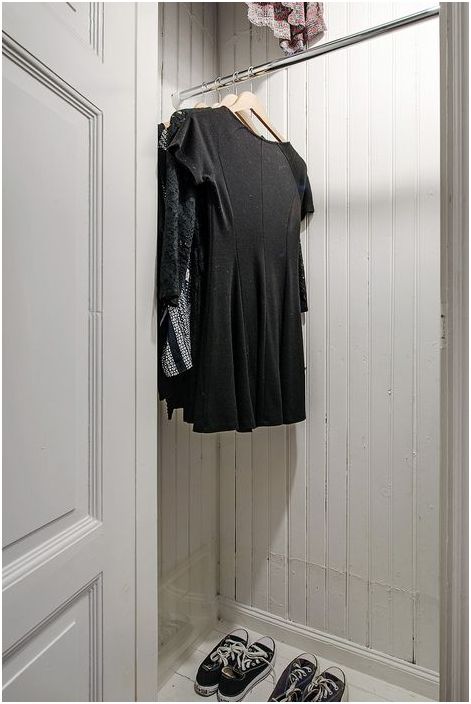 Mini dressing room

It's quite unusual to see a home office right in the hallway. In order to laconically place it here, it was necessary to find a table with a long but narrow tabletop. It has a small drawer in which the owners of the apartment keep the keys to the apartment and the car. And the chair, if necessary, is used to put on shoes. When all these small tricks are put together, you get a fairly functional hallway in which everything is in place..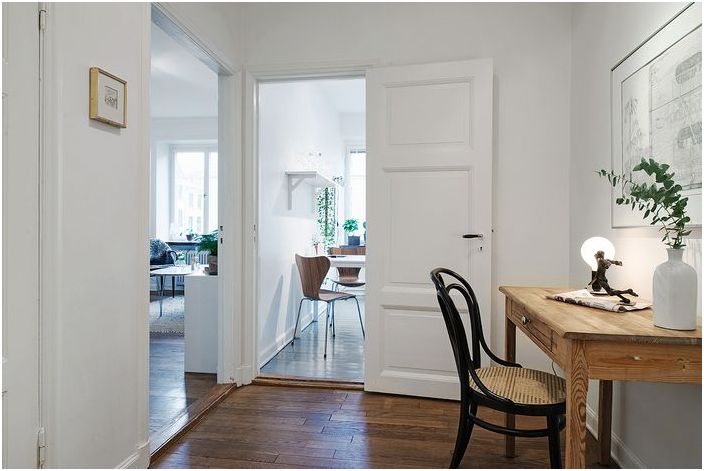 Home office in the hallway

Cozy living room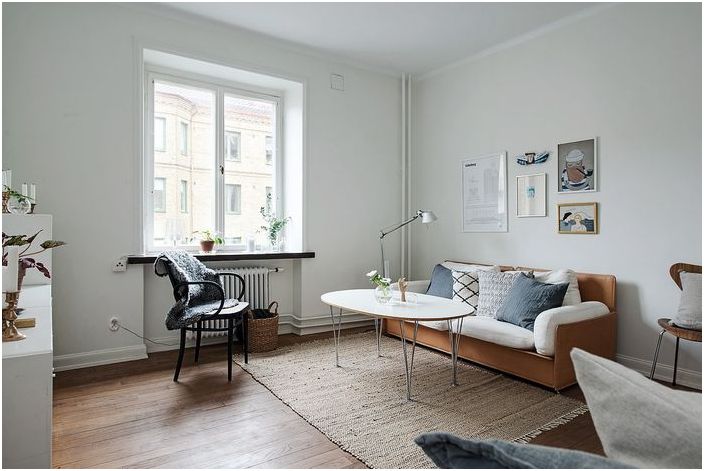 Cozy living room

It seems that the interior of the living room has no boundaries, and all because of the light colors and natural light that fills the entire room. Several zones huddle here at once – a living room and a bedroom, but they harmoniously coexist and laconically fit into the interior.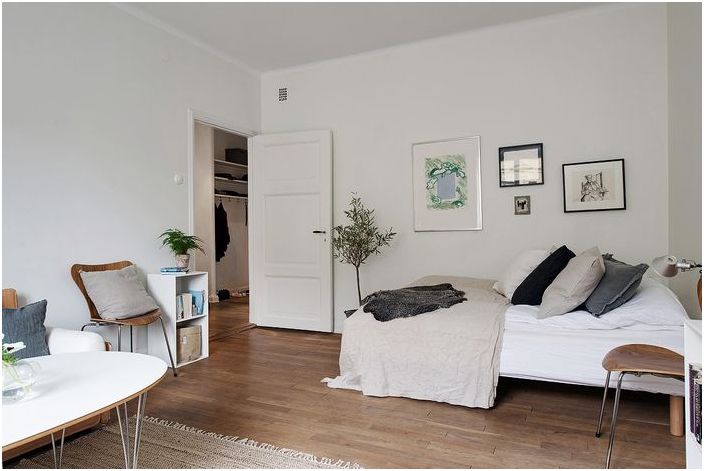 Bedroom area

There are no wallpapers on the walls, but this is quite consistent with Scandinavian minimalism. There is nothing to distract and make the space heavy. Natural wood flooring, woven carpet, baskets, leather sofa, pillows in all shades of gray and sheep skins – all these elements work to maintain a cozy atmosphere in the interior. As well as houseplants, wall posters, and round furniture.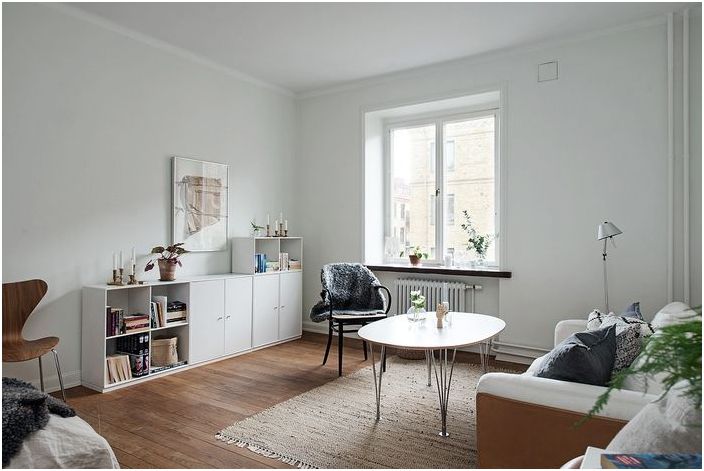 Bright living room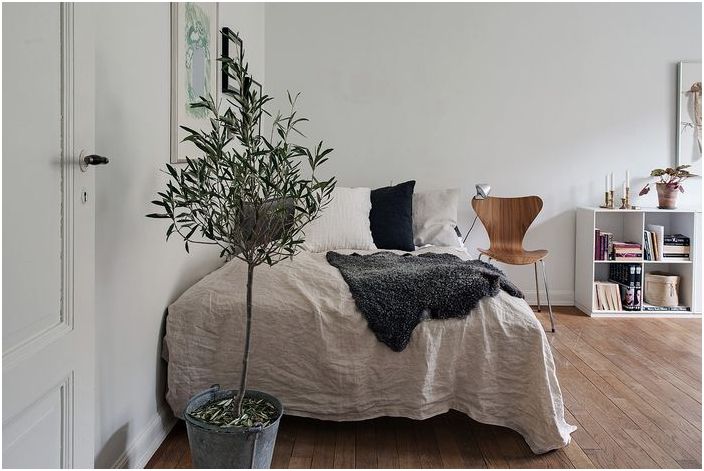 Indoor flowers as elements of comfort

Spacious kitchen
The owners of this small-sized dish love to cook and spend time in the kitchen. That is why they decided not to combine the kitchen with the living area. High ceilings made it possible to place a high suite here, where all the kitchen utensils fit without any problems. The cabinets are equipped with built-in lighting, which makes working in the kitchen in the evening more comfortable, while the interior seems airy and spacious. Also, they lack standard fittings, they were replaced with laconic counterparts..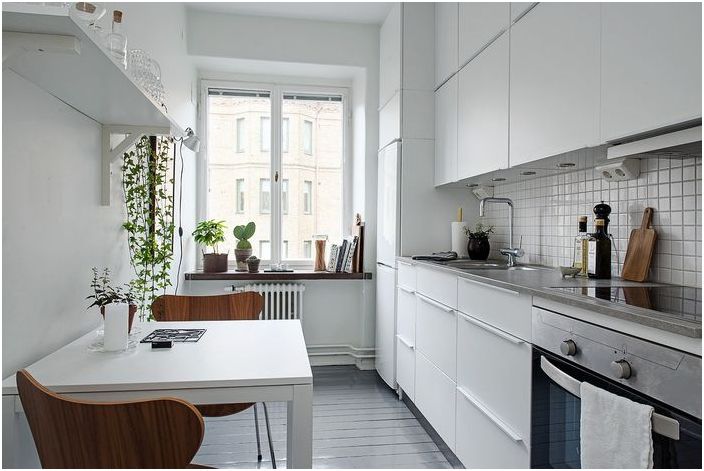 Small kitchen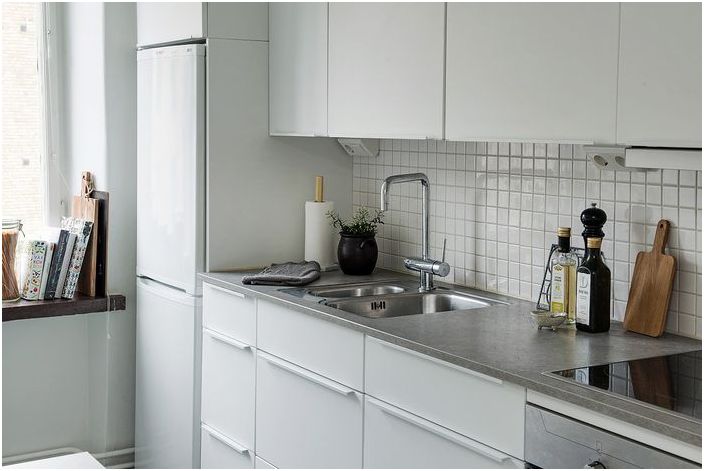 Scandinavian style kitchen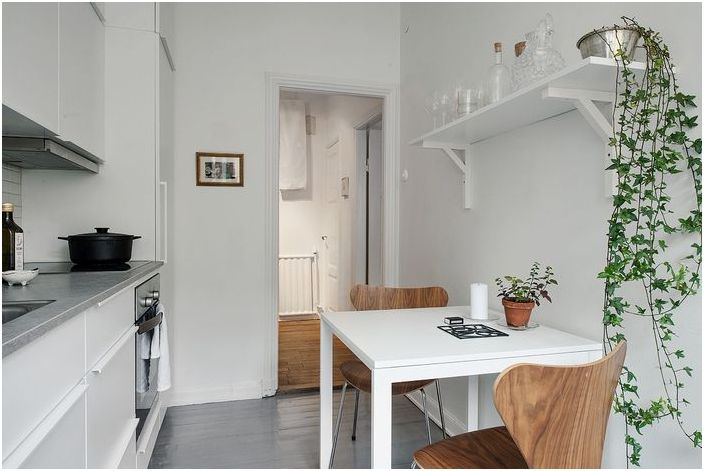 Dining area

Ideas to take note of
• Shelves and ladders can be used as a storage system in a small bathroom. They significantly save space, and they also accommodate a lot of items..
• Posters on the walls are needed not only for beauty, they visually make the room more proportional, can visually lengthen the room or make it higher.
• In a small kitchen, in the dining area, you can place one or more hanging shelves on which you can store items that should always be at hand – dinnerware, spices or cereals.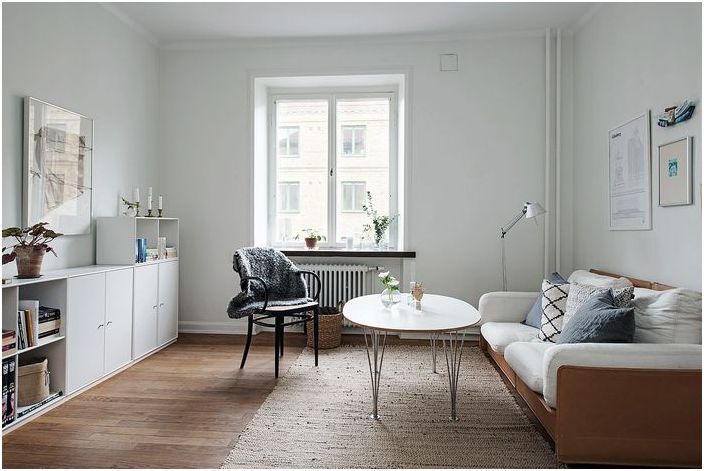 Wall posters work to visually enhance the space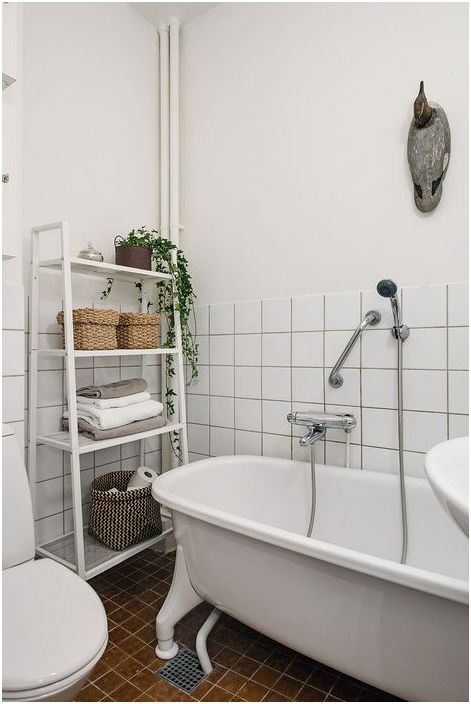 Bathroom shelf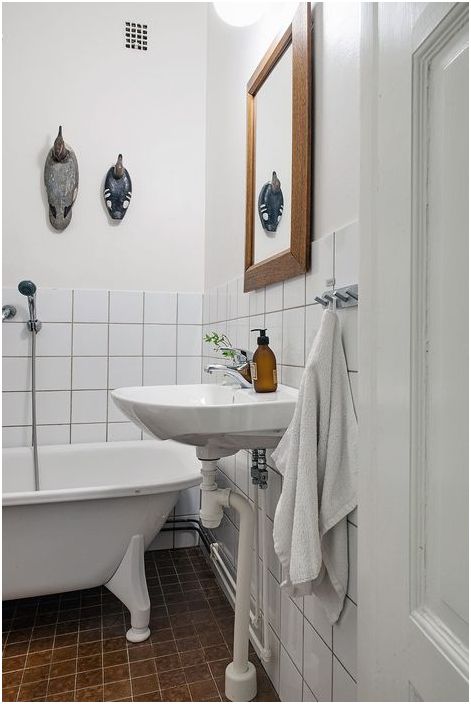 Small bathroom interior

Sometimes it seems to the owners of small-sized that the dining area in a small dwelling simply has nowhere to place. But there are great ideas to help you deal with this situation without problems. We found 15 examples of real space savings.