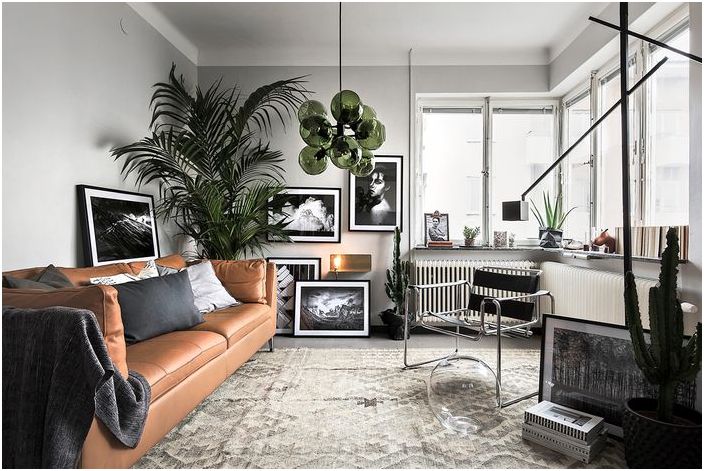 A real masculine interior worth a look
What should be the male interior? How to properly arrange a bachelor's apartment? The questions are rather difficult, but quite solvable! To answer them, we decided to consider a real example – an interior, the area of ​​which does not exceed 44 square meters..

Perfect style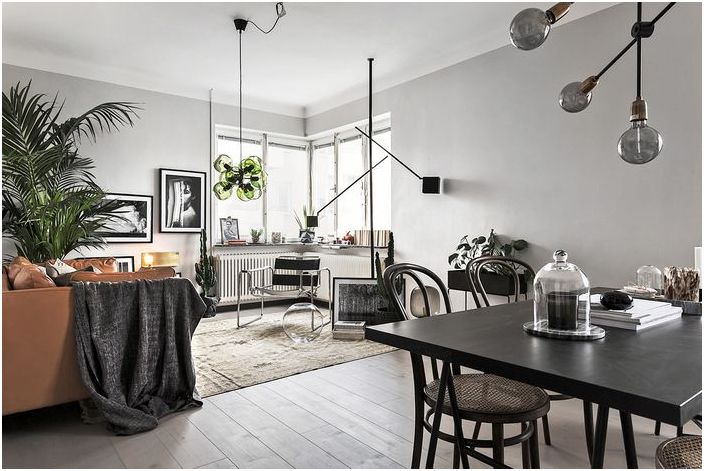 Perfect style

The first thing to decide on is the style of the interior. It should be as laconic as possible, extremely simple and impeccably functional. For this small apartment, they chose the style most suitable for these criteria, and decorated the space in the Scandinavian spirit. But he was not deprived of character, so there are features of the most masculine trend in interior design – a loft.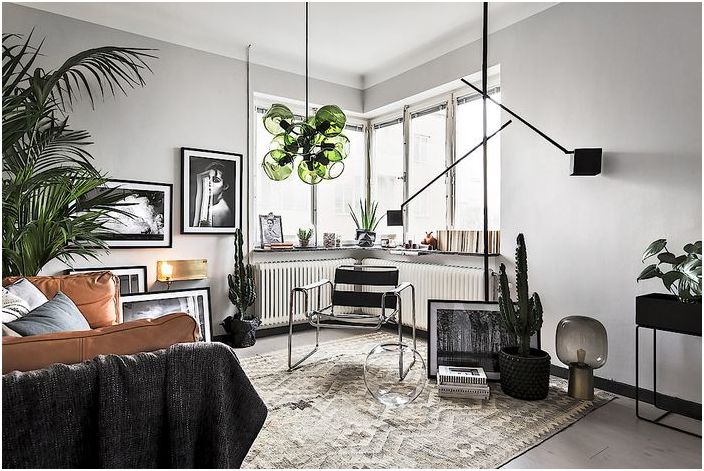 Scandinavian interior with a touch of loft

Stylish and practical furniture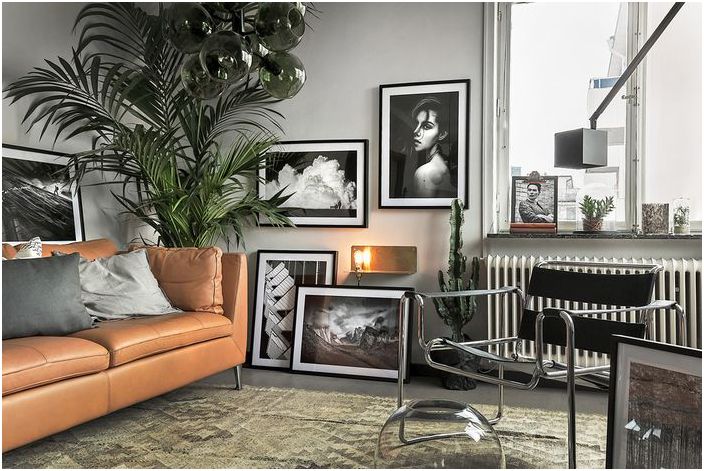 Stylish and practical furniture

There is very little furniture in the interior, but all of it is extremely functional and durable. Most of all, the leather sofa, an integral element of the loft, attracts attention. In addition to it, the living room also features a stylish metal armchair with a leather seat. The dining area is marked by a spacious table with a laconic design and vintage wood chairs.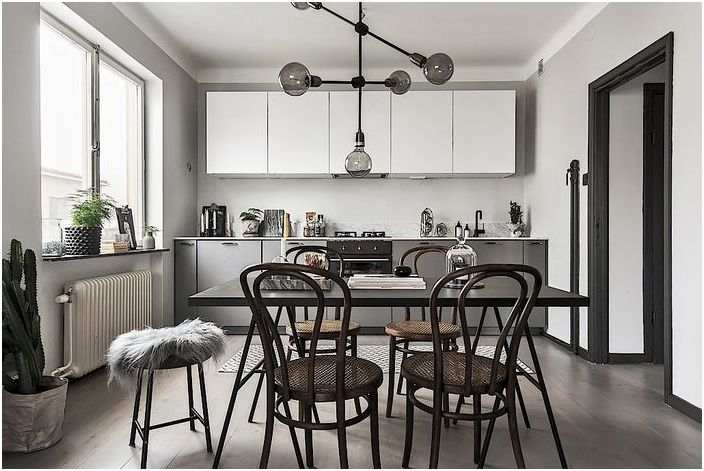 Stylish dining area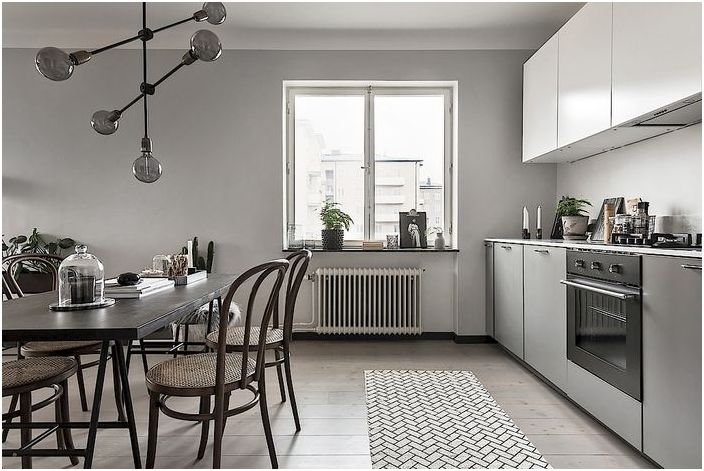 Dining and kitchen area

Color is everything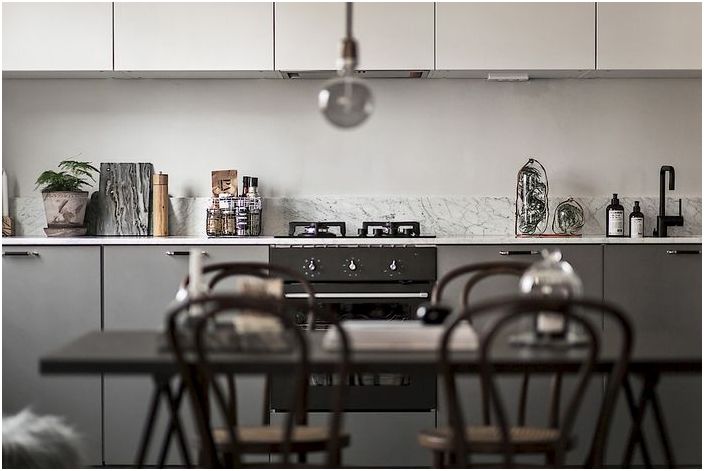 Color is everything

At first glance at the interior, it seems that these are frames from a black and white movie. It is devoid of sharp color transitions and contrasting spots. Everything here is restrained, calm and like a man. This effect was achieved thanks to the use of shades of gray in the color scheme of the space. Black and white photos that adorn the walls of the living room enhance this technique..


Style in every detail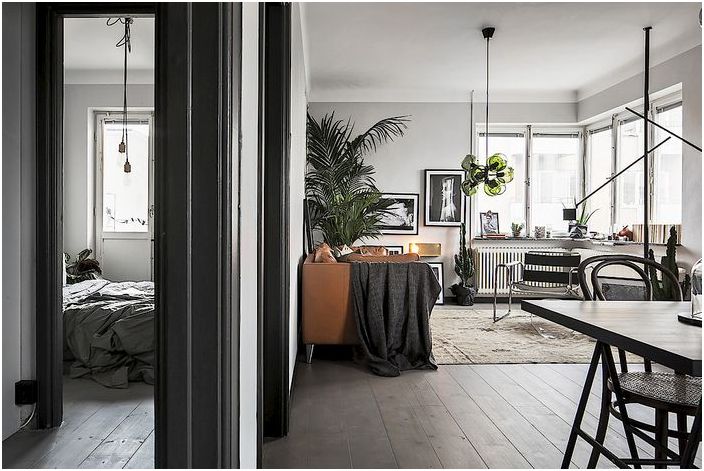 Gray color scheme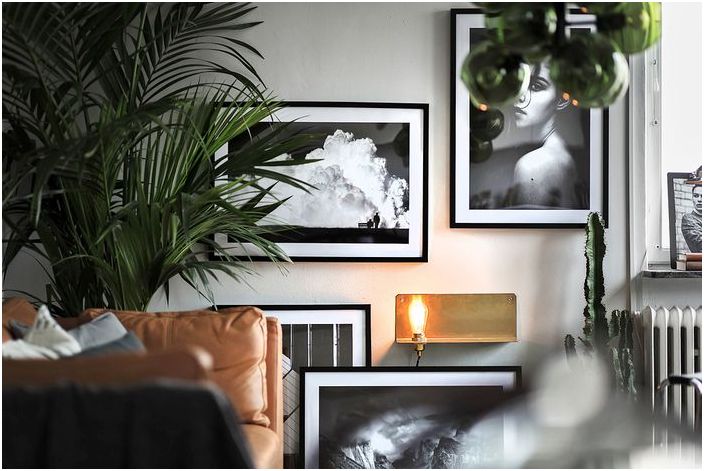 Black and white photos complement the interior

Bachelor's bedroom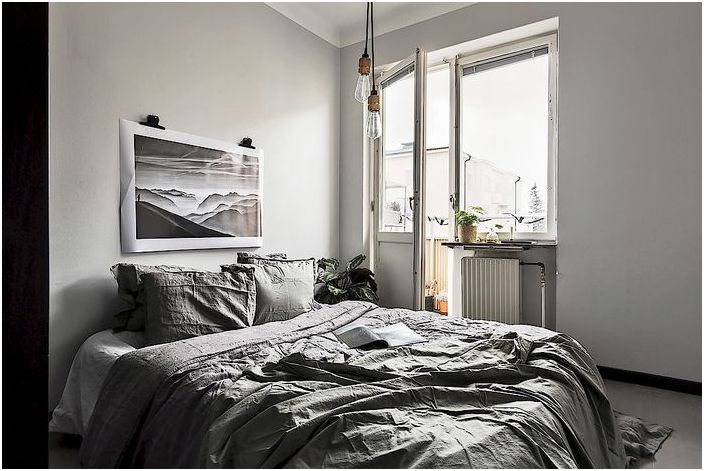 Bachelor's bedroom

Although the bedroom is small, its interior is built on the principle of maximum space. That is, the key place here is occupied by the bed, except for it there is no more furniture in the room, except for a compact wardrobe. Stylish shades of gray, crumpled rough textiles, strict lines – a masculine character is seen in every detail.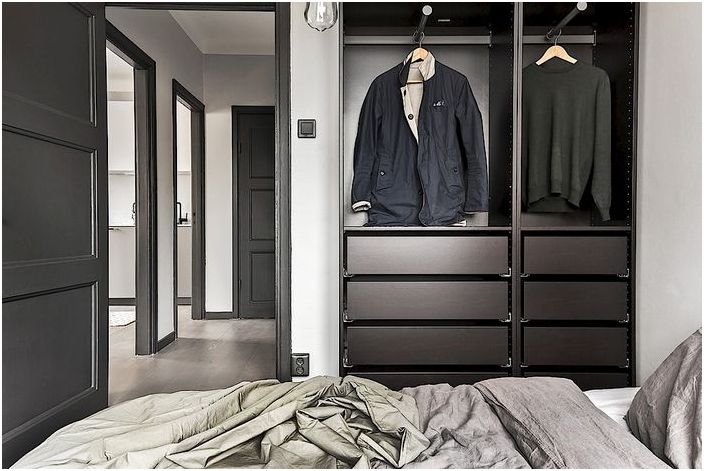 Compact wardrobe

Small spaces
This small apartment has two tiny areas – a balcony and a bathroom. Despite the small area, a cozy seating area was located on the balcony. Here you can have tea and read your favorite book or newspaper.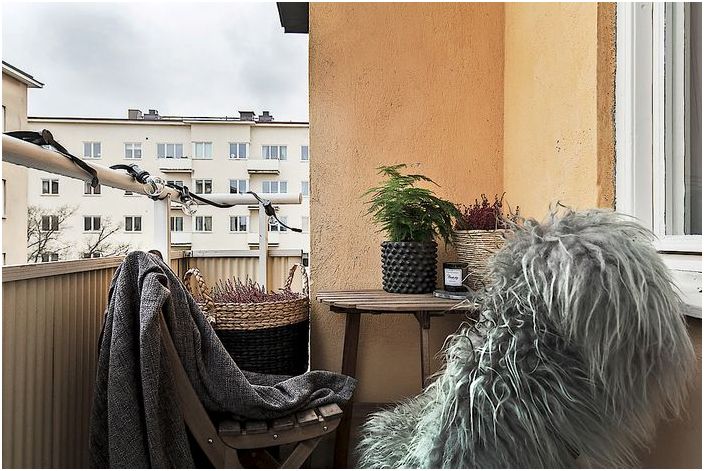 Small balcony

The bathroom was made as convenient as possible, there is a shower area behind the curtain, all the necessary plumbing, as well as a practical cabinet with a mirrored door (which, in turn, is equipped with lighting).


Tiny bathroom

This is far from the only example of how you can decorate a bachelor's apartment. Earlier we talked about a brutal small size for a real man. It's worth taking a look at!