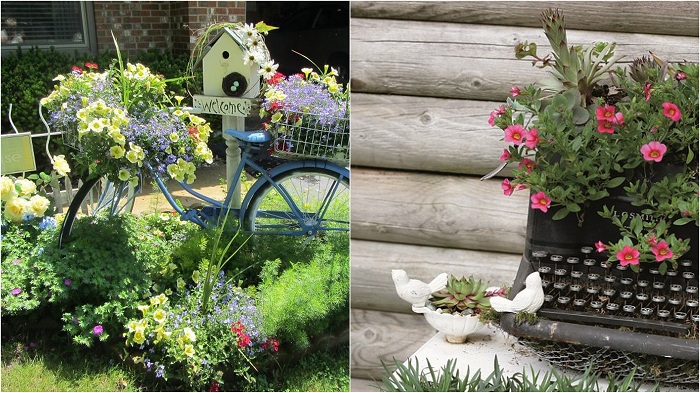 Using old furniture in the garden and at home: prime examples.

If you have old furniture in your home, you don't have to throw it away right away. It can always be used in the garden and yard of the house. The design tips we have collected will help you approach this problem in a creative way..
1. Do-it-yourself shop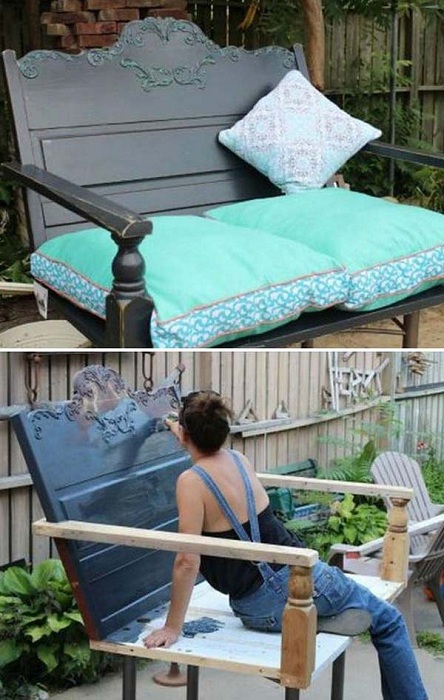 From pieces of old furniture it is possible to create a wonderful bench that will decorate any garden and serve as a place to relax.

2. Boxes for flowers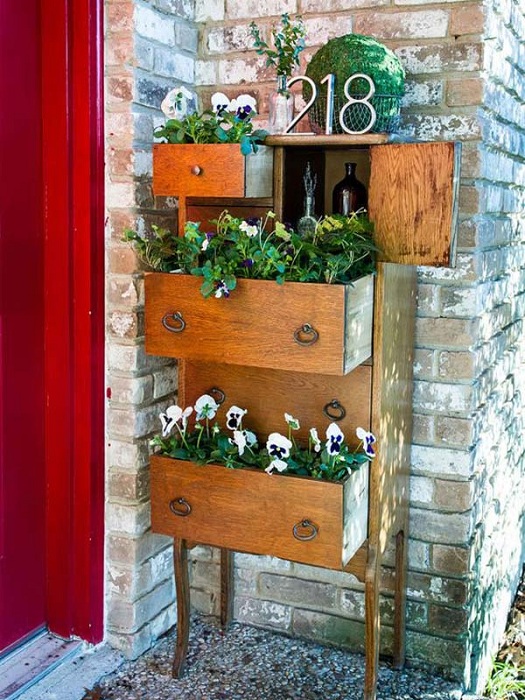 An old chest of drawers has become a great place to hide flowers in it..

3. Cabinet for tools for the garden and vegetable garden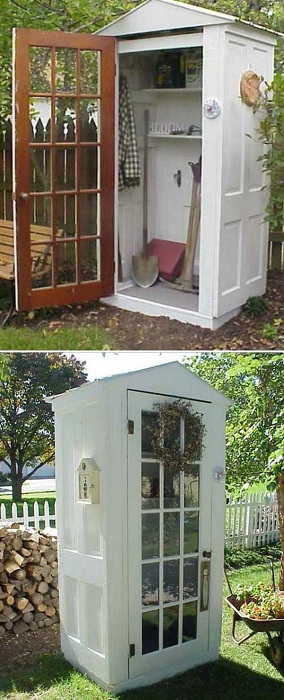 With your own hands, it is possible to build a wardrobe for storing equipment for the garden and vegetable garden.

4. Benches for the garden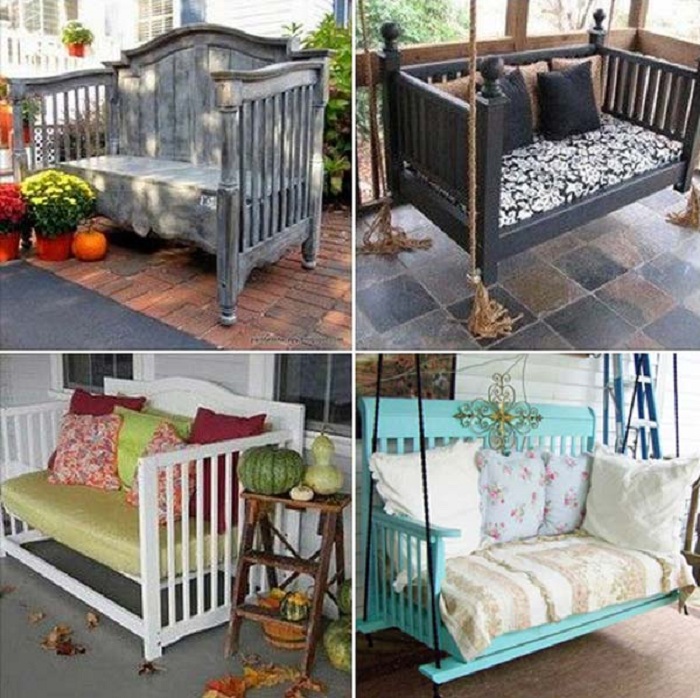 Convenient and practical various hanging and no benches are great for any garden.

5. Place for flowers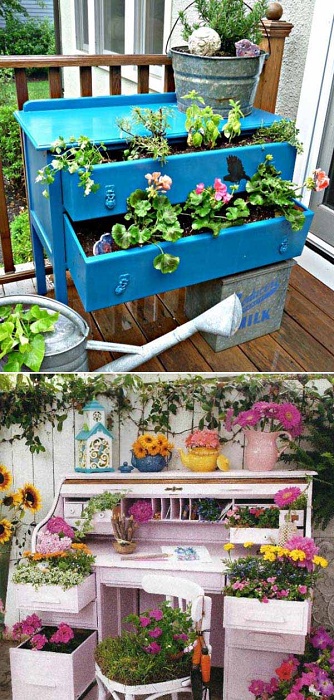 A chest of drawers or an antique writing desk is a great option for planting flowers.

6. Old bed bills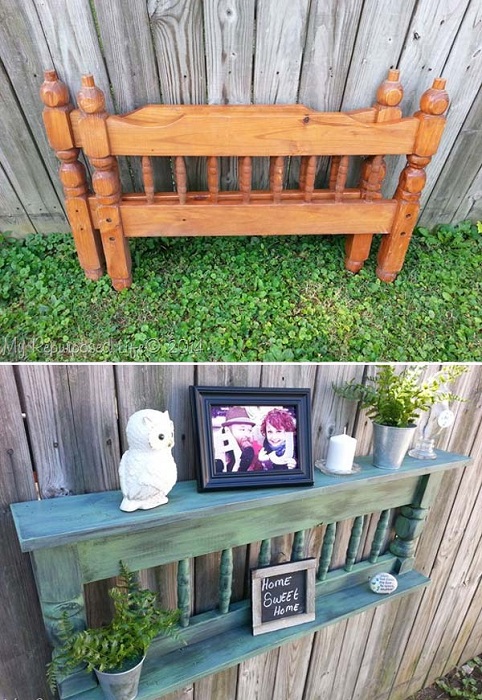 It is possible to use the bed frame as a shelf for photos and flowers in pots.

7. Bed – green meadow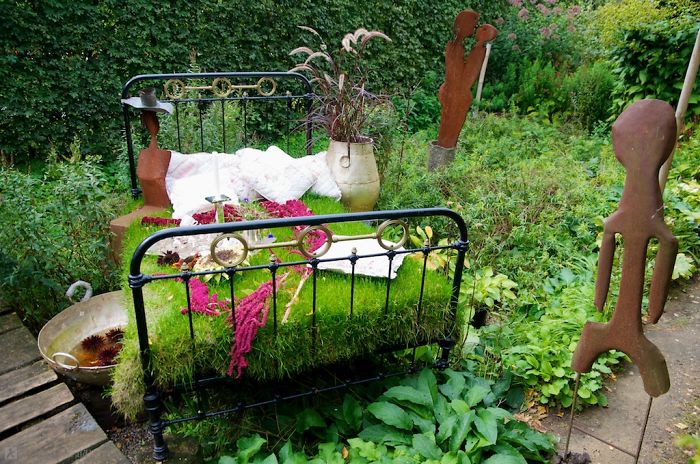 A great option for decorating a bed – a green meadow is perfect for any garden and vegetable garden.

8. DIY refrigerator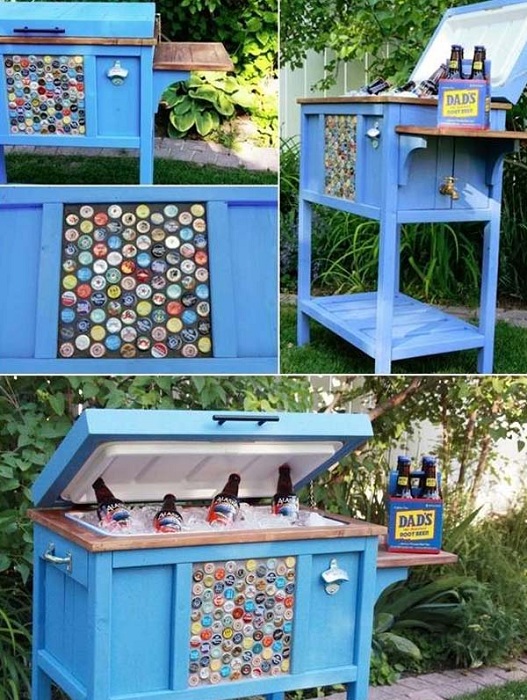 A great option to create a refrigerator with your own hands for cooling drinks in the hot season.

9. Potty chair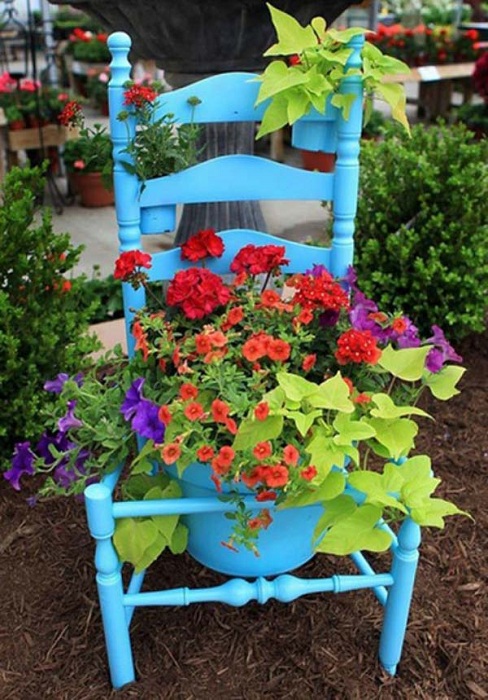 The flower pot is created in the shape of an antique chair – simple and cute.

10. Flower pot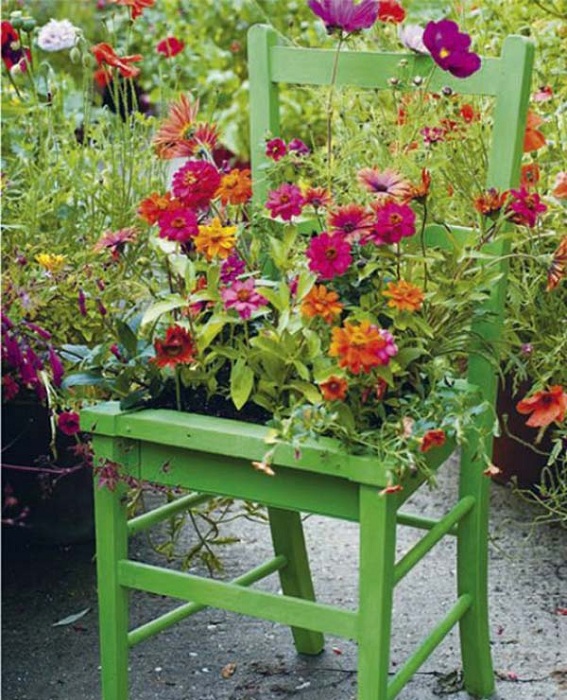 A flower pot is placed on a chair.

11. A secluded place for inventory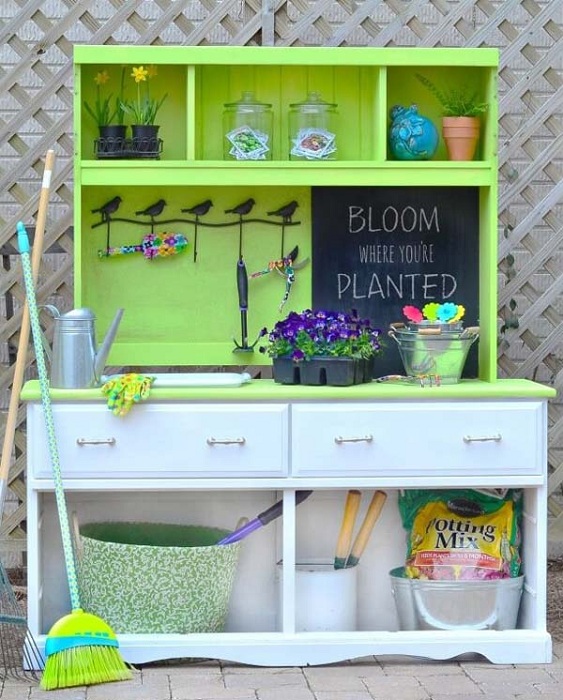 An interesting design option for storing garden and vegetable garden inventory.

12. Sink in nature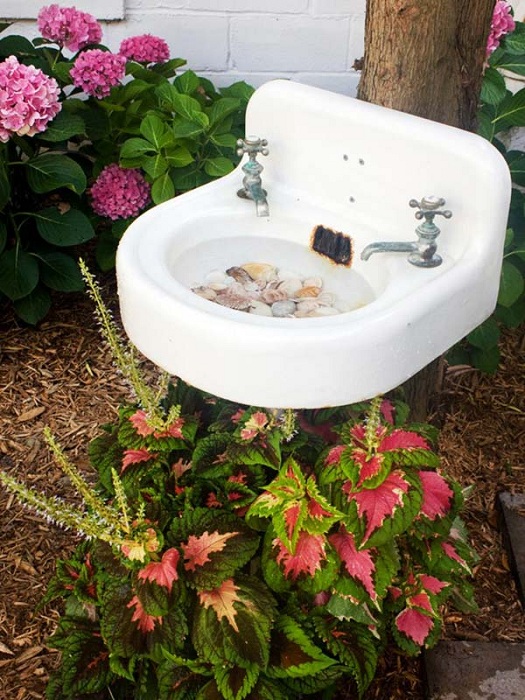 A great option for placing an antique sink in nature in the garden.

13. Place for flowers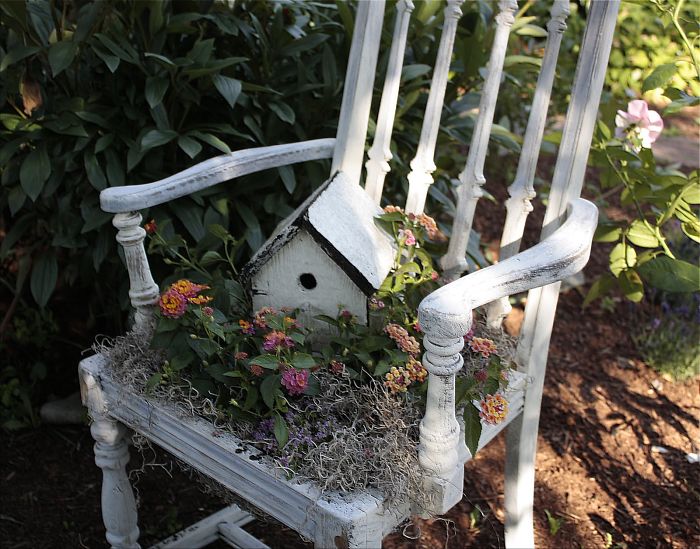 A lovely antique chair with a flower bed on top – an original solution for the garden.

14. Piano – flower abode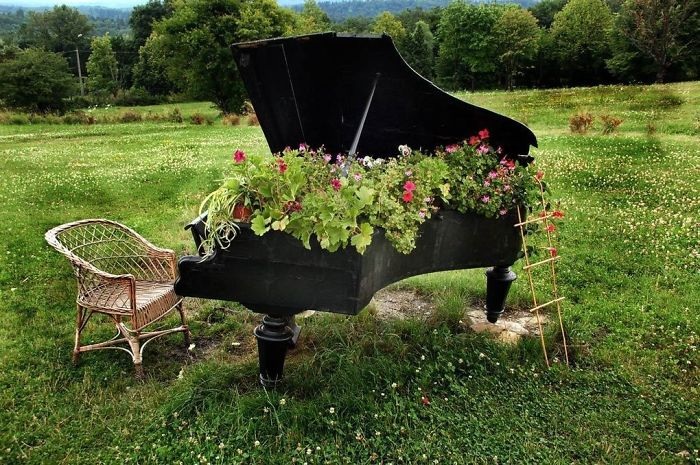 The flower monastery is located right under the lid of an antique grand piano.

15. Custom flower bed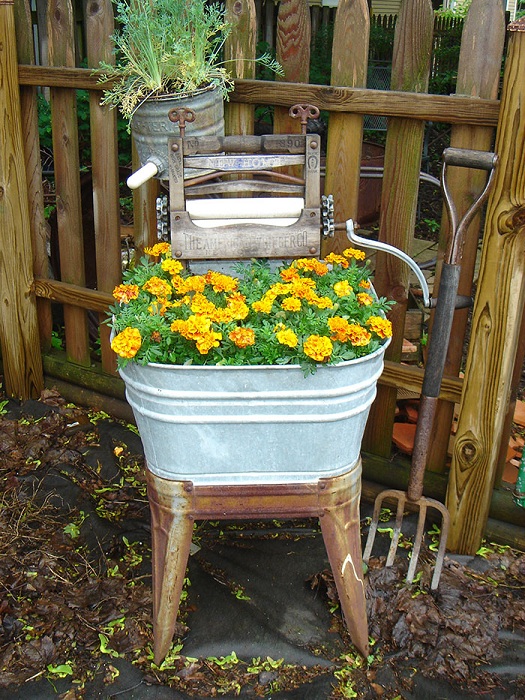 An unusual flower bed on a chair, will perfectly decorate any garden.

16. Flower bed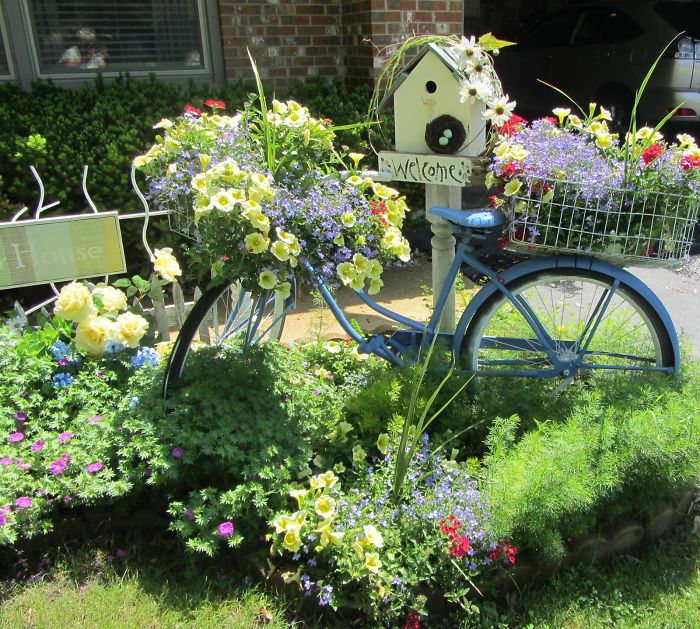 Decorated with flowers on a bicycle, which is also wrapped in flowers.

17. Sofa – flower paradise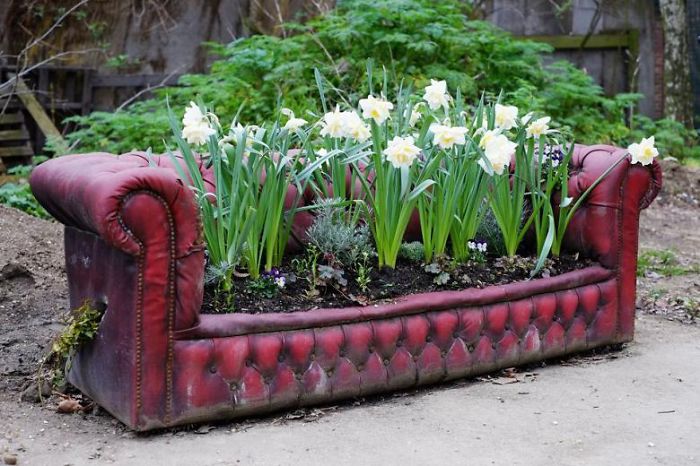 Flower paradise just took and settled down on an antique sofa – a non-standard solution for a garden.

18. The bath is full of flowers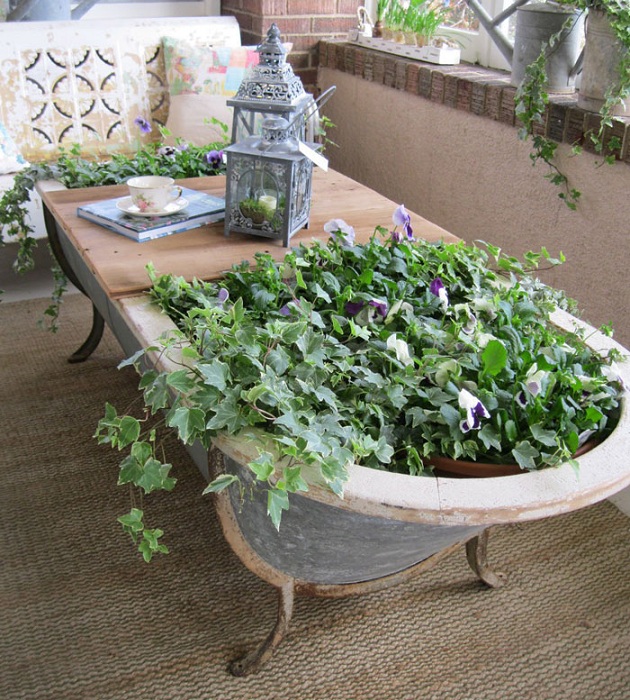 An antique bathtub used as a large flower pot.

19. A place to dream


A place to dream – perfectly located in the very center of the garden.

20. Typewriter – florist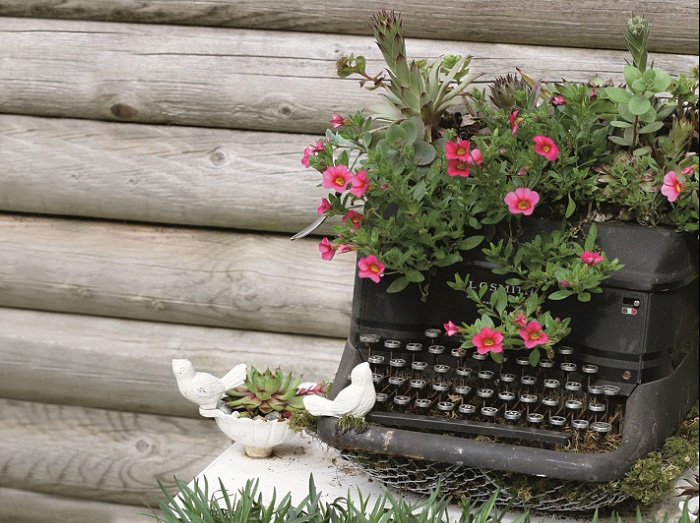 A typewriter is a great decoration for any garden, especially with flowers in it.

21. Non-standard bed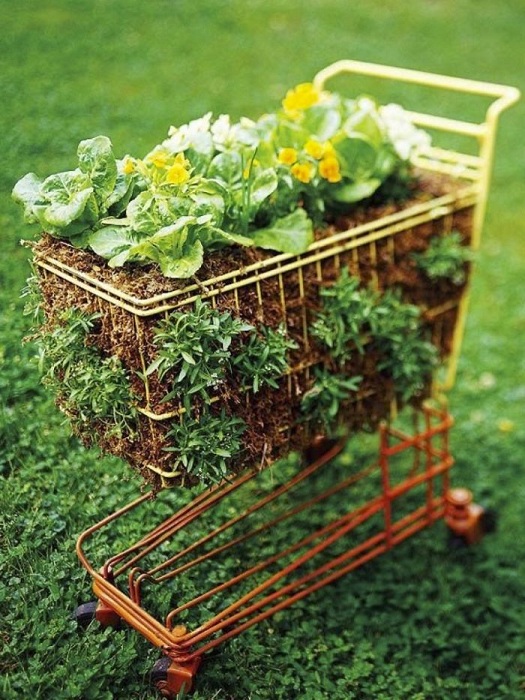 A great option for decorating the garden is looking – in the basket from the store.

22. Bright chest of drawers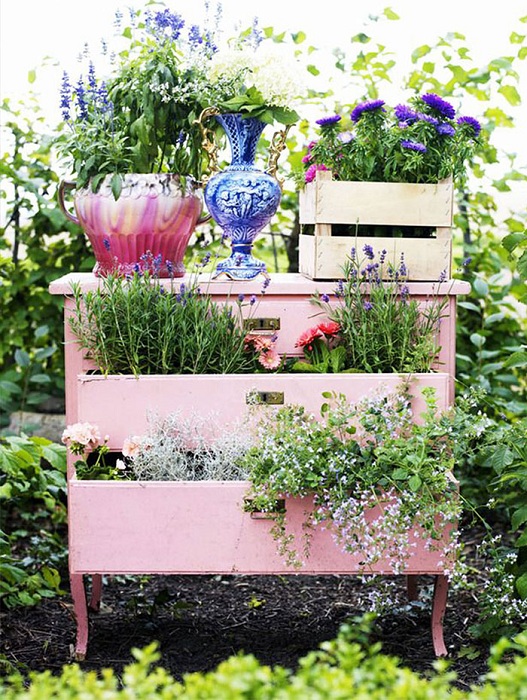 Bright chest of drawers converted into a flower pot.

An excellent option to arrange a summer cottage or garden outside the box. For this, it is possible to use even a Beautiful spring garden: 17 great ideas for beds.