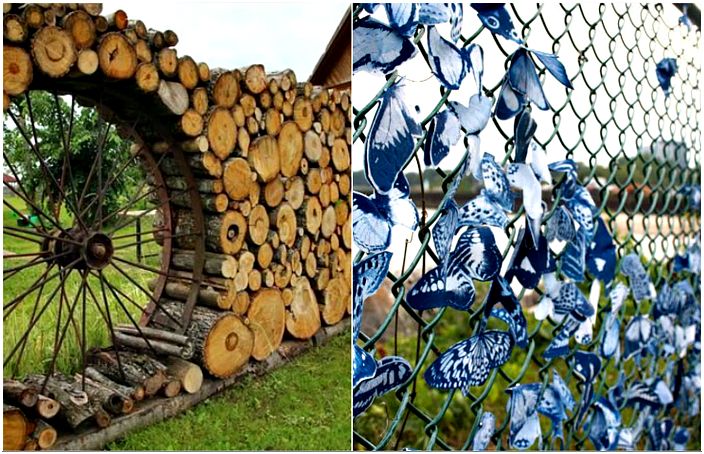 Examples of fantastic fences that will become a real decoration of a summer house or a country house.

All of these fences were "invented" and implemented by some very creative people, or residents who enjoy standing out from the crowd. And now these works of art delight not only their owners, but also the surrounding onlookers. There are excellent role models among them..

1. Pencils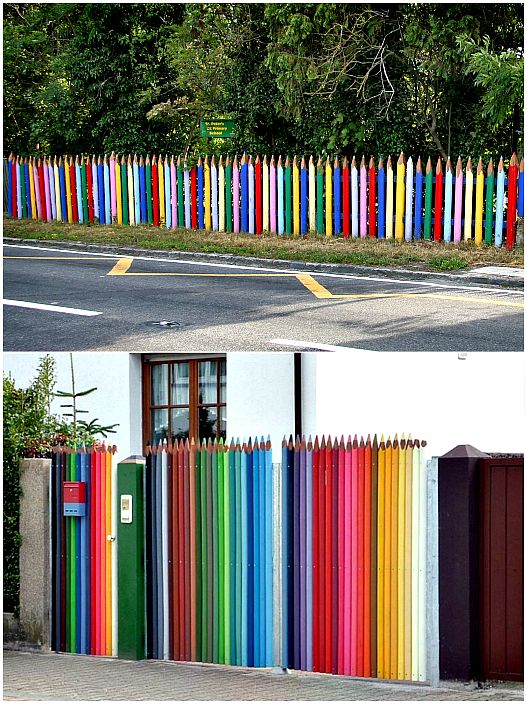 Fence in the form of colored pencils.
A bright fence in the form of colored pencils, which can be made from logs or boards, cut from above according to the type of sharpening.
2. Amphora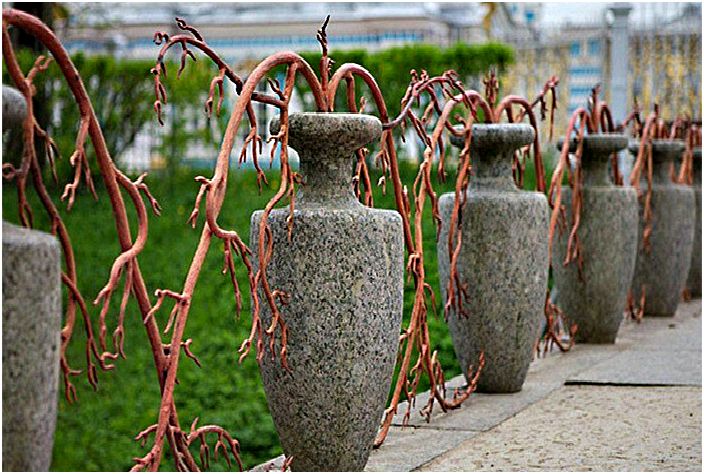 Concrete fence with wrought iron elements.

Stylish fence in the medieval style, which consists of stone vases and forged twigs hanging from them and intertwining with each other.
3. Wheels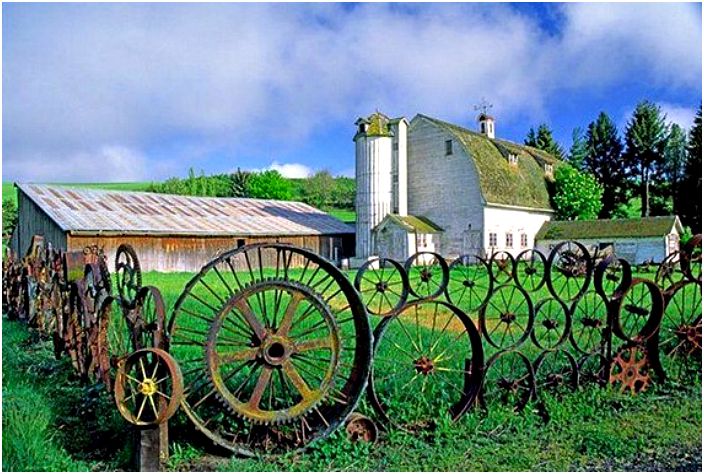 Fence from old wheels from carts.

A small original fence made from old wheels of different sizes.
4. Birdhouses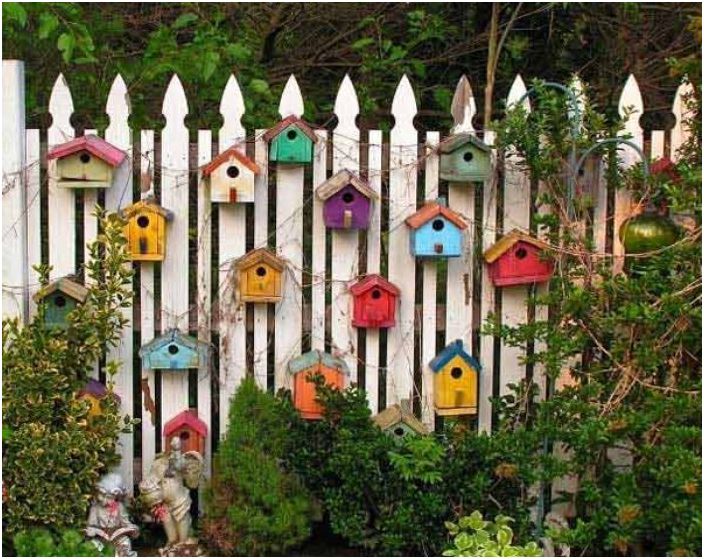 Fence decorated with wooden birdhouses.

Even the simplest wooden fence can be transformed by decorating it with bright homemade birdhouses.
5. Aquarium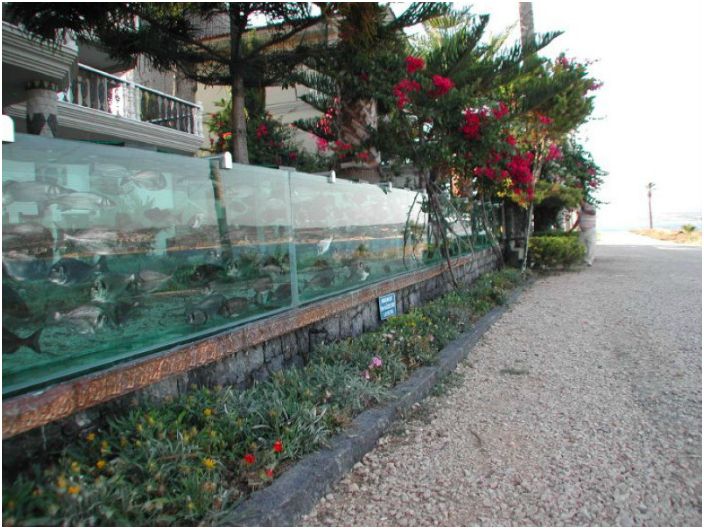 Aquarium fencing.
An absolutely delightful but expensive aquarium fence that will be a stunning decoration of a country villa.
6. Bowling balls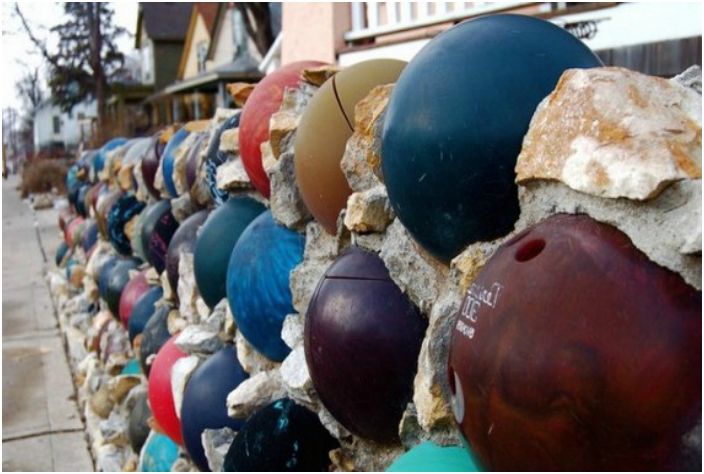 Fence decorated with bowling balls.

Creative fencing made of stone and colorful bowling balls.
7. Bizarre shapes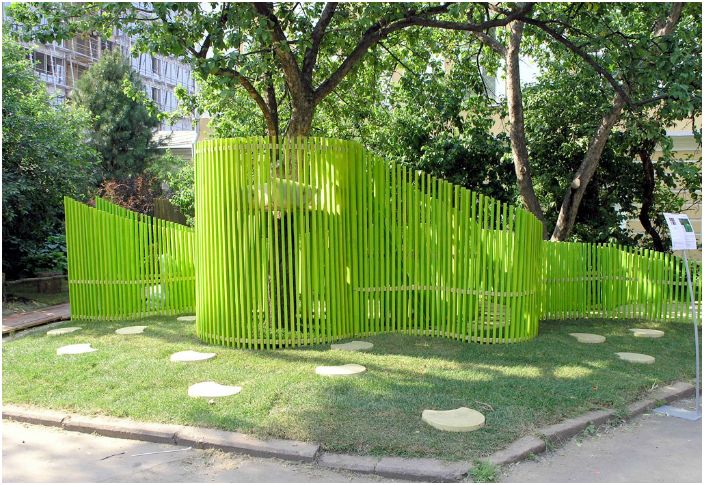 Bright fence of irregular shape.

Bright and high enough fence, which can be made from wooden or metal slats of different heights.
8. Churbaki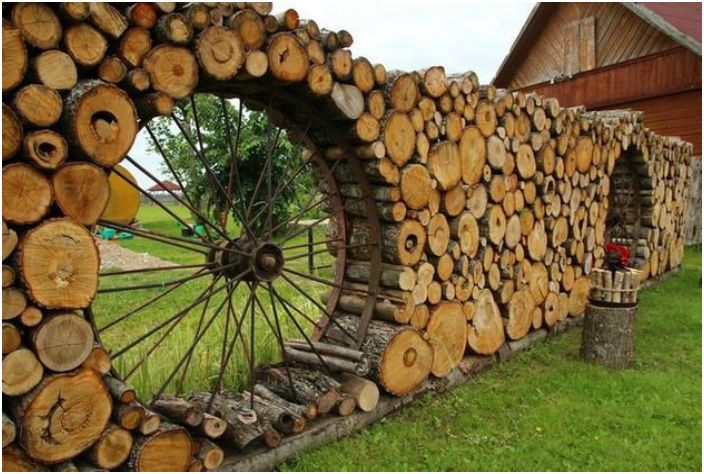 Massive fence made of logs.

Reliable fence made of wood blocks and metal.
9. Lace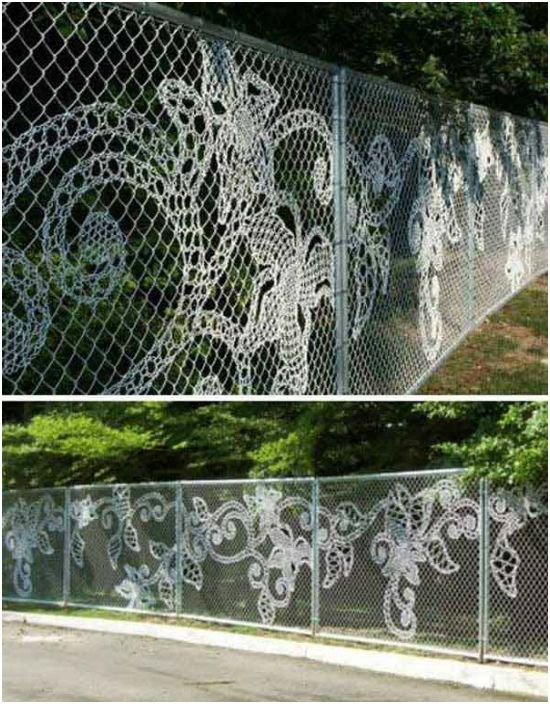 Fence with lace patterns.

Charming chain-link fence decorated with patterns that look like fine weaving.
10. Maps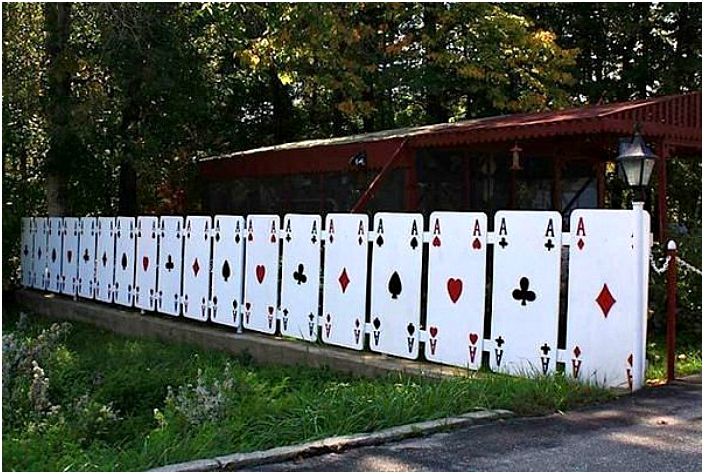 Fence in the form of cards.

For fans «Alice in Wonderland» and gamblers will surely like the fence in the form of a deck of playing cards.
11. Glass bottles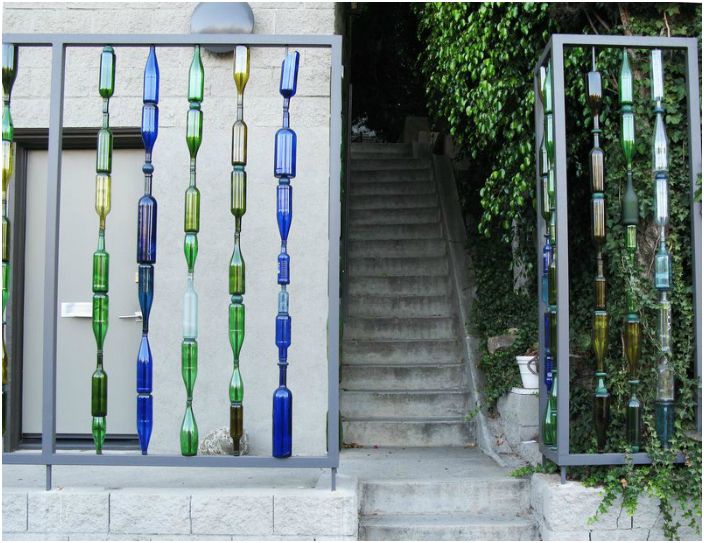 Glass bottle guard.

Decorative fence that you can make yourself from metal frames and glass bottles.
12. Piano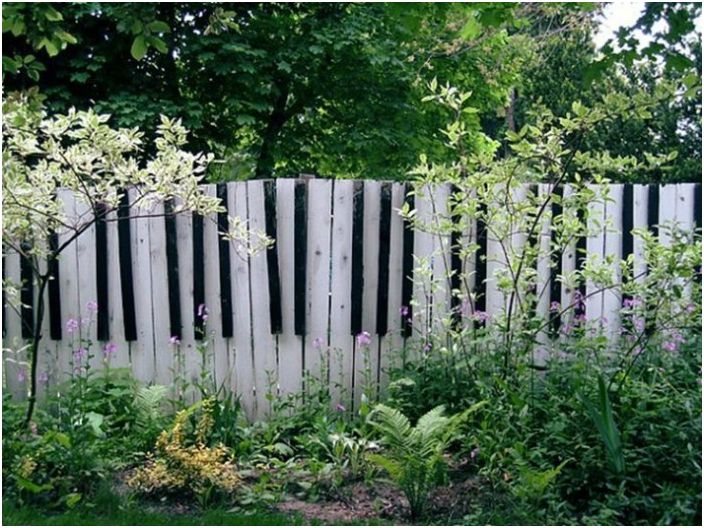 Piano fence.

An original example of the decor of an ordinary wooden fence.
13. Work of art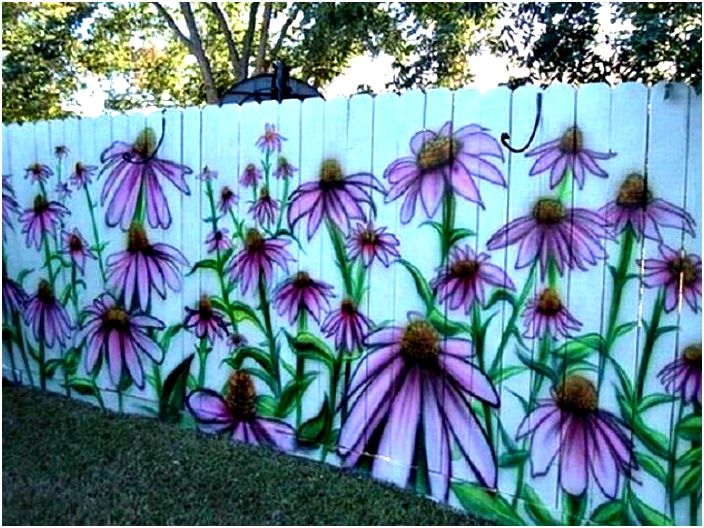 Colorful fence.

Charming wooden fence, decorated with beautiful painting.
14. Thread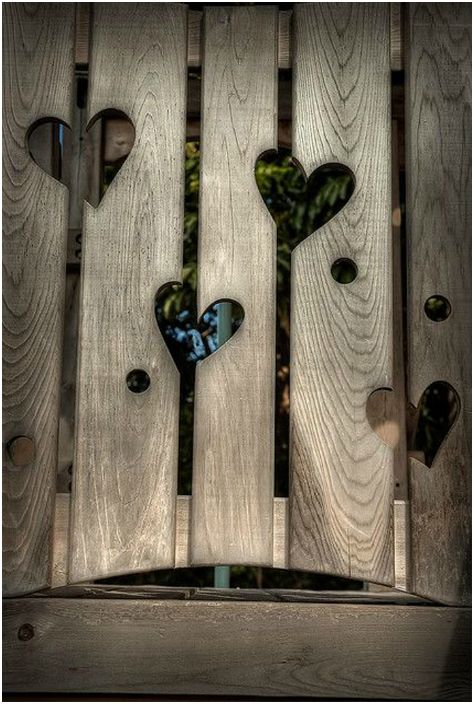 Wooden fence with carved hearts.

You can decorate a boring wooden fence by carefully cutting holes in it in the form of hearts..
15. Mosaic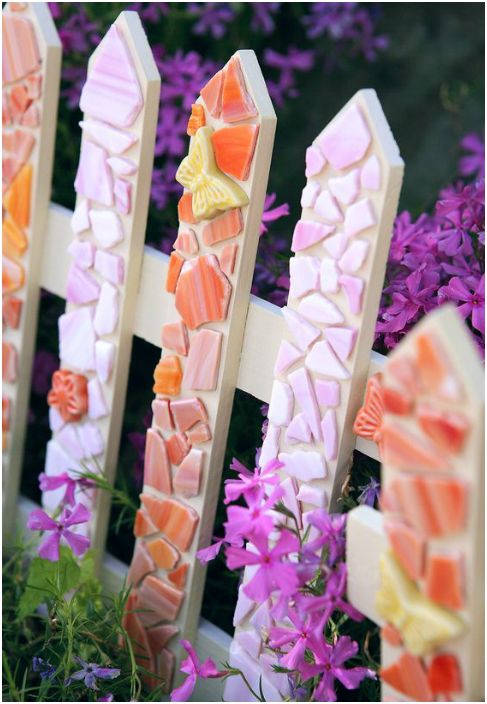 Fence decorated with mosaics.

Charming fence decorated with cute mosaics.
16. Tree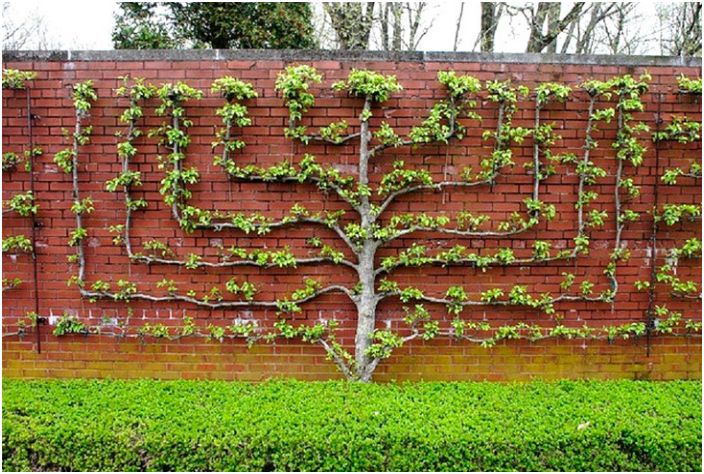 Brick fence with a twist.

A high brick fence, the highlight of which was a closely planted tree.
17. Butterflies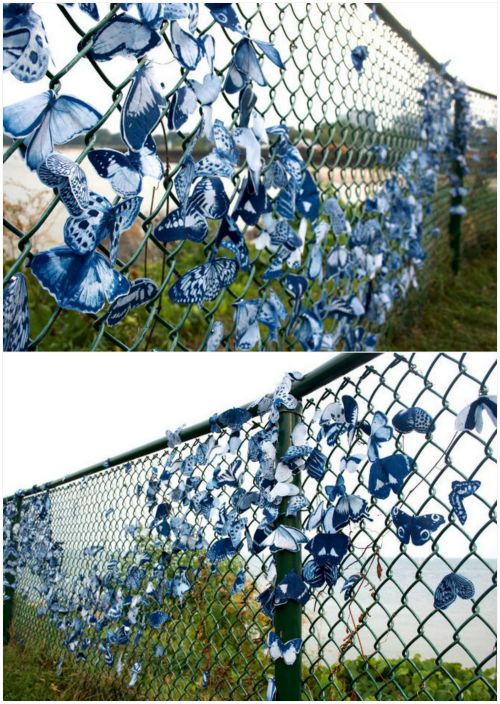 Fence decorated with fabric butterflies.

A simple chain-link fence will look fantastic if decorated with many butterflies made from fabric.
And those who appreciated these masterpieces will surely like the funny blooming gate that you can make with your own hands .