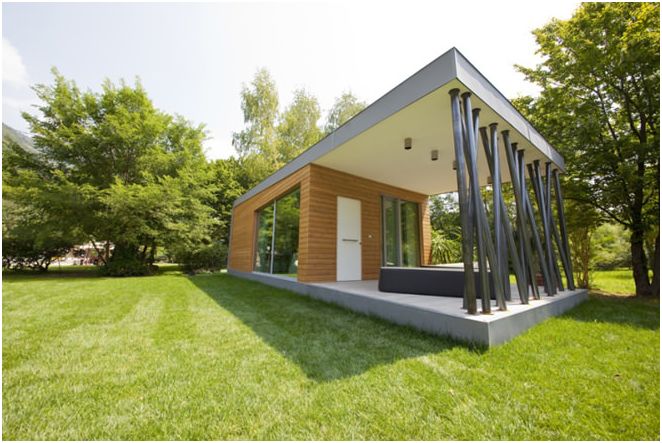 This small one-story house was designed by Di Architettura Daniele Menichini, an Italian architectural firm. The design of the module is carried out in a minimalist style, which, according to the intention of the creators, makes it possible for the house to easily blend into any external environment, for example, the seashore, forest, village center or where the landscape will win your heart. The house is equipped with environmentally friendly technologies: thin-film solar panels located on the roof of the house and a rainwater collection system.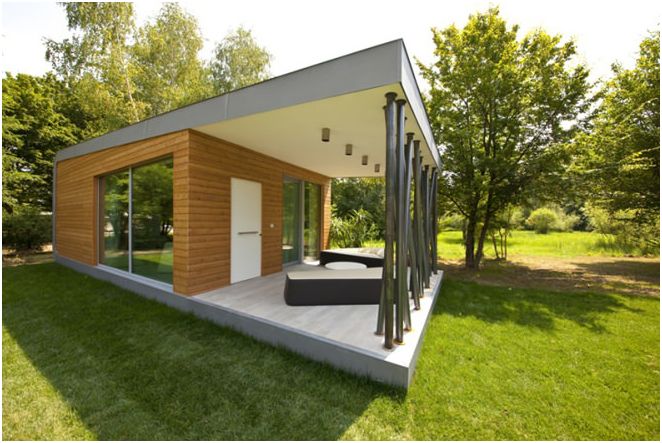 At the base of this small one-storey house, natural stone is used, and the structure itself is wooden.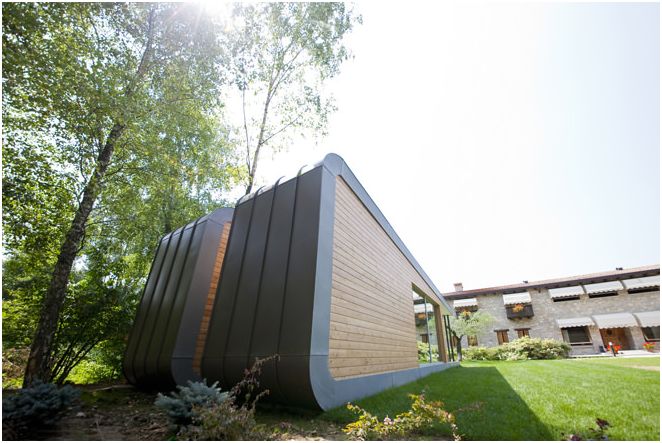 According to the project, this small one-story house is designed for two people, but it has enough space to accommodate a large company when needed. The bathroom and the rest of the house are separated by a simple curtain. Large windows, of which there are quite a few in the house, are used as a source of natural light at home, and also make it possible to experience the surrounding nature to the maximum.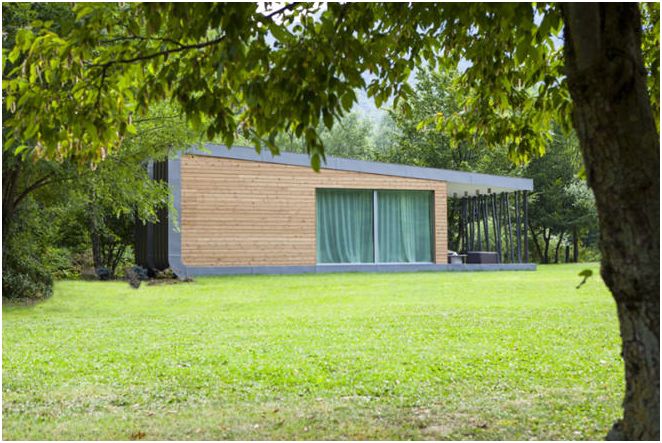 This photo of a small private house illustrates thin-film solar panels..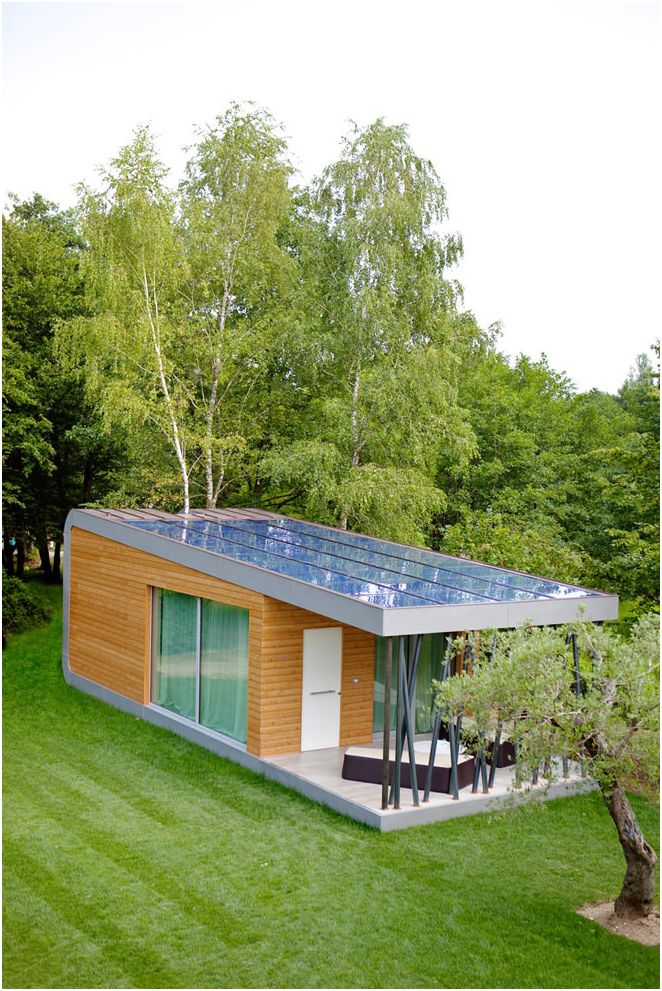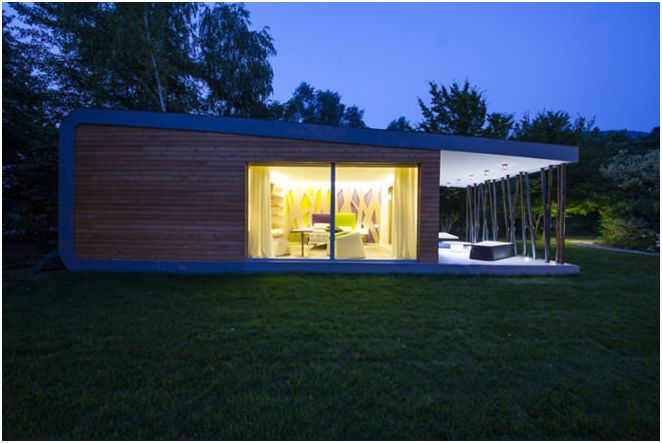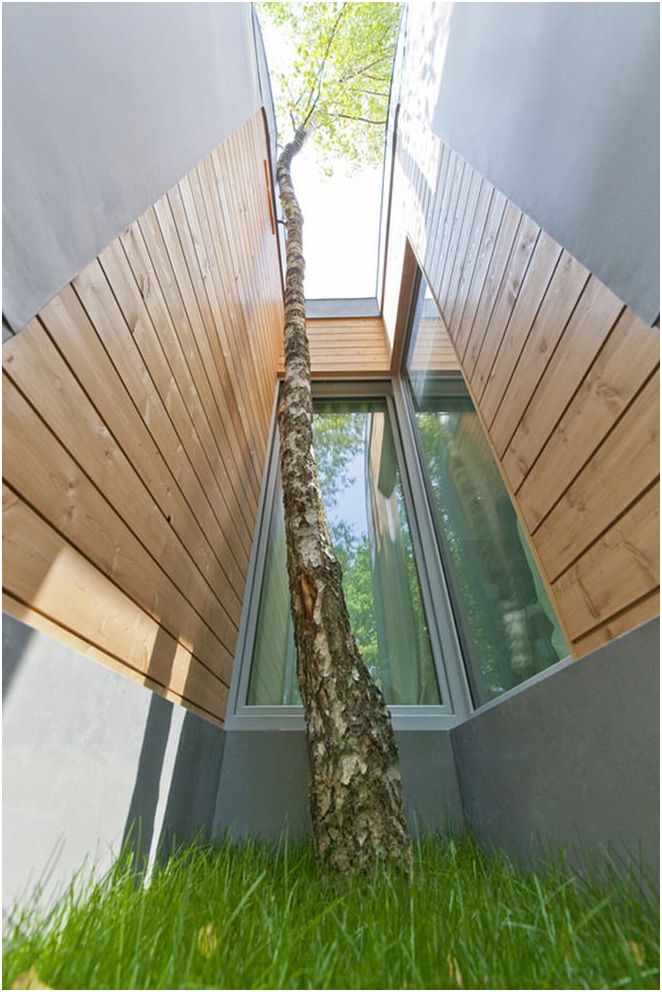 Photo of a small private house from Di Architettura Daniele Menichini with a terrace for relaxation.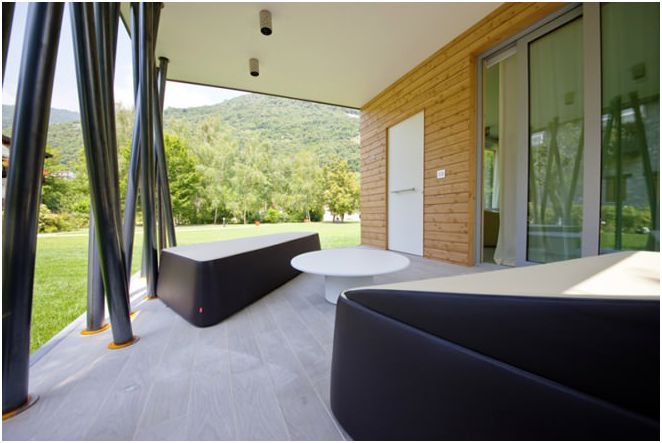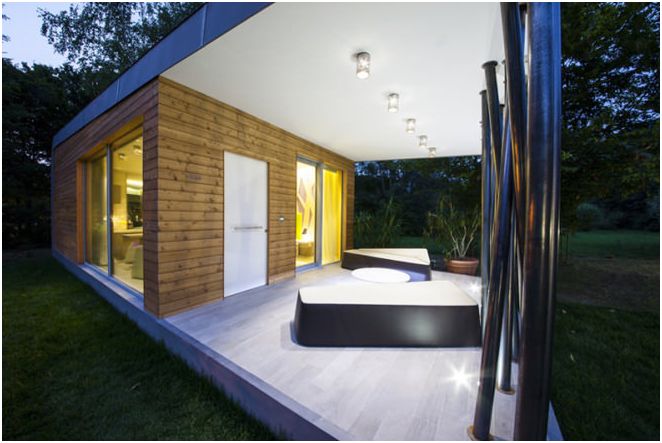 The interior design of a small one-story house is also made in the style of minimalism..