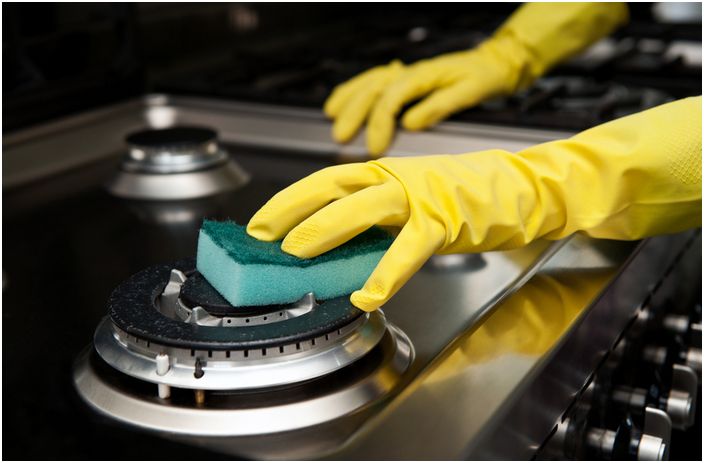 How to make your stove shine?
The interior of a kitchen always looks attractive if the stove shines with cleanliness. How can you achieve this effect and easily clean unpleasant greasy stains, dried dirt on the grates and handles? There are a number of folk remedies, many of which were used by our grandmothers. These simple tricks are also relevant for modern housewives..




A clean slab is an integral part of a stylish interior

1. All cleaning work must be done with rubber or silicone gloves, regardless of what products will be used.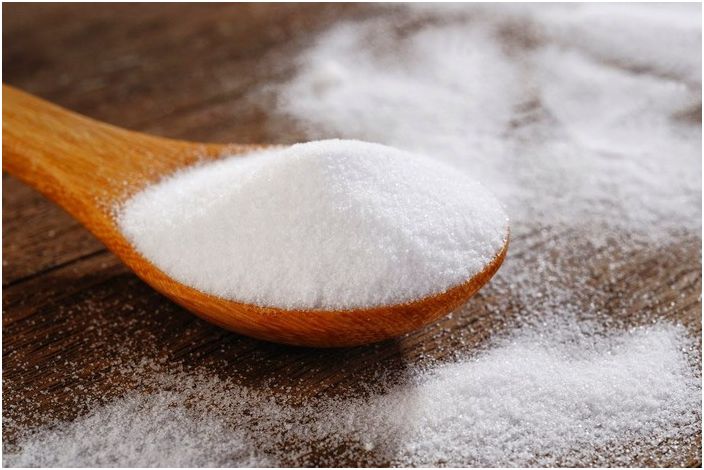 Soda is a faithful assistant to any housewife

2. The first and best kitchen helper is baking soda. It makes glasses and pots shine, and copes with stove contamination at once. Of course, before cleaning, it is advisable to soak the stove with a little warm water and sprinkle with soda. After 5-10 minutes, you need to rub the stains, remove the dirty water and rinse the surface. Soda gently cleans the stove, does not scratch it, is odorless and rinses off perfectly.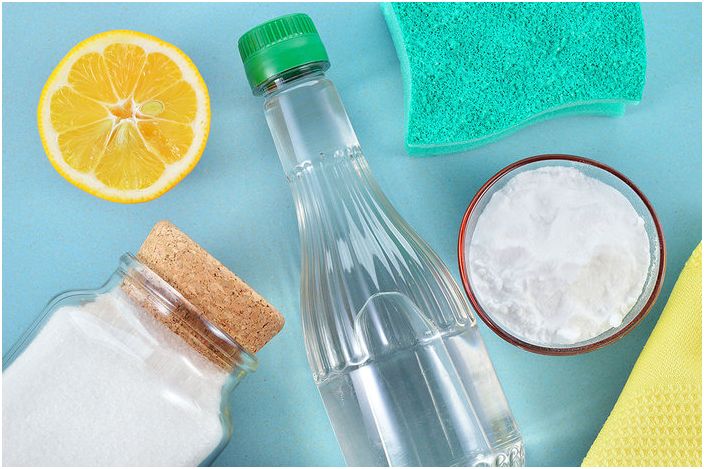 Folk remedies for cleaning the stove

3. Lemon juice works well for greasy stains. It is not for nothing that restaurants serve fish and meat with lemon juice or a slice of this citrus so that you can always clean your hands of greasy dirt. To wash off unpleasant stains left after frying a steak, it is worth pouring freshly squeezed lemon on the surface of the stove or rubbing it with pulp..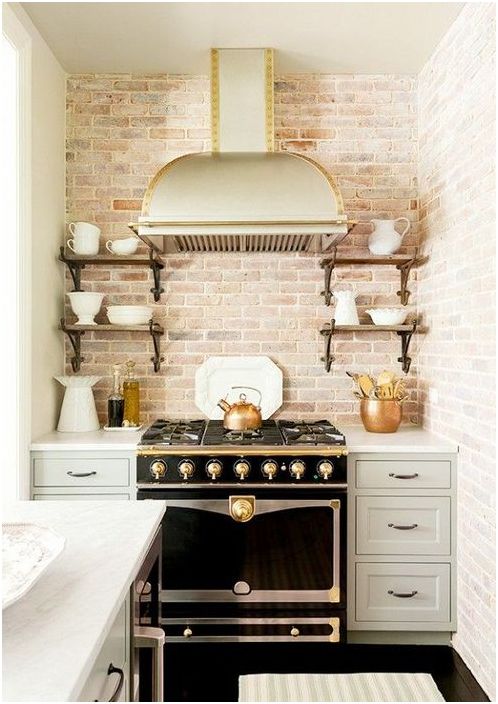 The shining slab catches the eye

4. Forget about iron sponges. They are capable of ruining even a steel surface and leaving scratches on it. It is best to use sponges with a fleecy base, which soften under the influence of water, but effectively and gently cleanse various, even dried out dirt..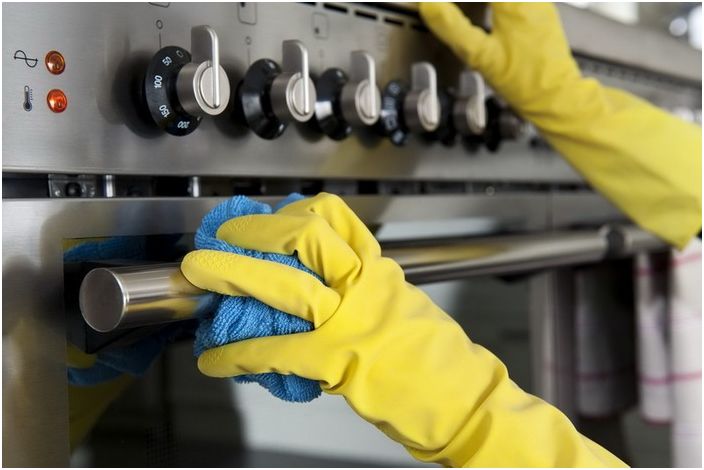 Cleaning the pens

5. Old toothbrushes are ideal for cleaning handles..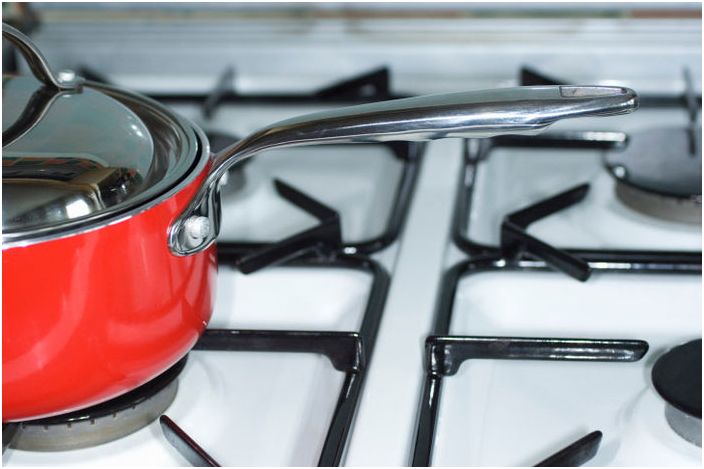 Clean grates

6. The hardest part is to clean the grate. First of all, you need to know what material it is made of. The cast iron grate is cleaned by incandescence over an open fire. For steel products, soak overnight in a strong detergent. But the enamel is more demanding. It can be washed in very hot water using a soda solution or mustard powder..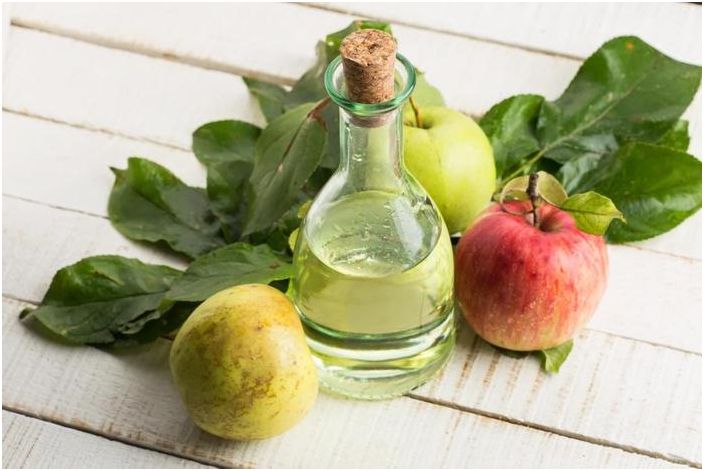 Apple cider vinegar is a powerful cleaning agent

7. One of the popular folk remedies is vinegar. With medium pollution, a one-to-one solution of vinegar and water will cope with stains. Apple cider vinegar is considered the most effective. To heighten the effect, a little soda can be added to the solution. By the way, this product is also suitable for cleaning the oven..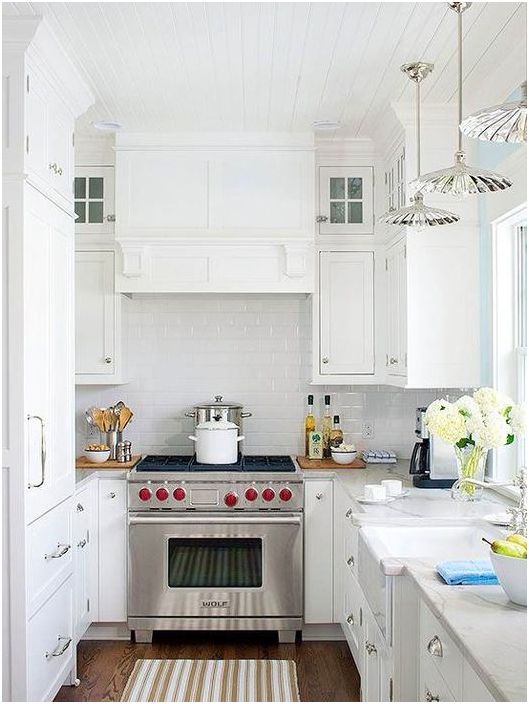 Cleanliness and tidiness!

8. With grease and dirt, ammonia fights well, but not many people use it, avoiding an unpleasant smell. But there is one secret: in order to extinguish the rich aroma of ammonia, it must be diluted one to one in water and add apple cider vinegar or a little citric acid to the resulting solution. Inhaling vapors of ammonia is harmful, so it is advisable to work with it in a special respirator.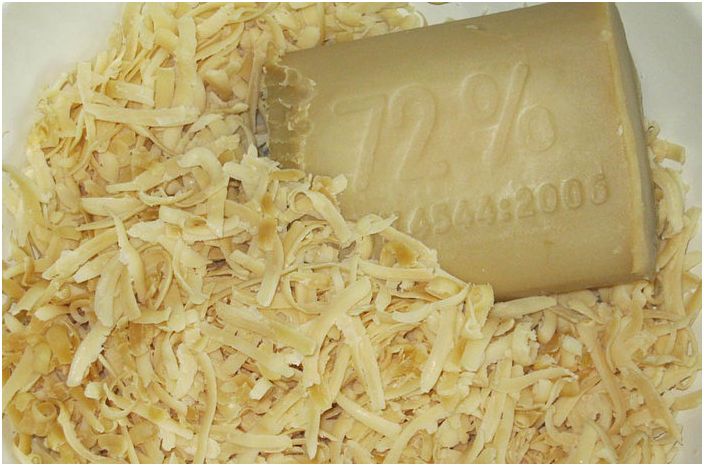 Laundry soap also fights dirt on the stove

9. Laundry soap is a versatile product that helps housewives when doing laundry. But not everyone knows that it is good to use it for cleaning the stove. To do this, cut about 50 grams of soap (per 100 ml of water) into a small bowl and pour boiling water over it, stir carefully. With this mixture, you need to treat problem areas and leave the solution on the stove for 15-20 minutes, then rub the surface and thoroughly wash off the remaining dirt.
Earlier we wrote about the unusual properties of soda. It turns out that it can be used not only for cooking or cleaning the stove..