In the bedroom, every detail should be conducive to a comfortable pastime and relaxation, so we choose not only a beautiful, but also a comfortable bed, select a pleasant color scheme, and install the furniture that will meet the requirements of functionality, quality and aesthetics. We offer you to consider several interesting options for various furniture for the bedside area.

Interesting options for bedside furniture
If you need to choose furniture in order to emphasize symmetry in the room setting, you can limit yourself to light compact objects on both sides of the bed. Well, when you need to have everything you need at hand (books, cosmetics, glasses and lenses), it is better to use items that are functional and capacious.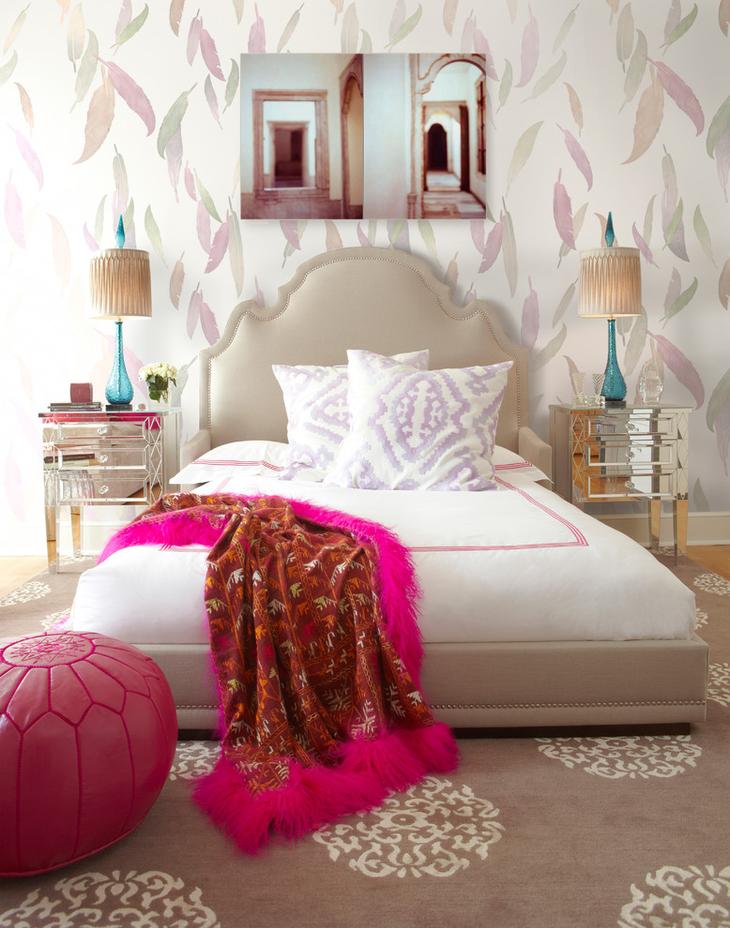 Bedside furniture should be proportionate to the bedroom, for example, in a small room you can put small bedside tables or tables, but for a spacious room, you should pick up larger items.

Coffee tables
Such furniture is lightweight, mobile and is often designed to place a couple of books, a lamp and a glass of water on it. At the same time, you have the opportunity to choose tables that match the style of the room (with smooth lines, baluster legs or in a retro style) to complement the decor, or add an original accent to it.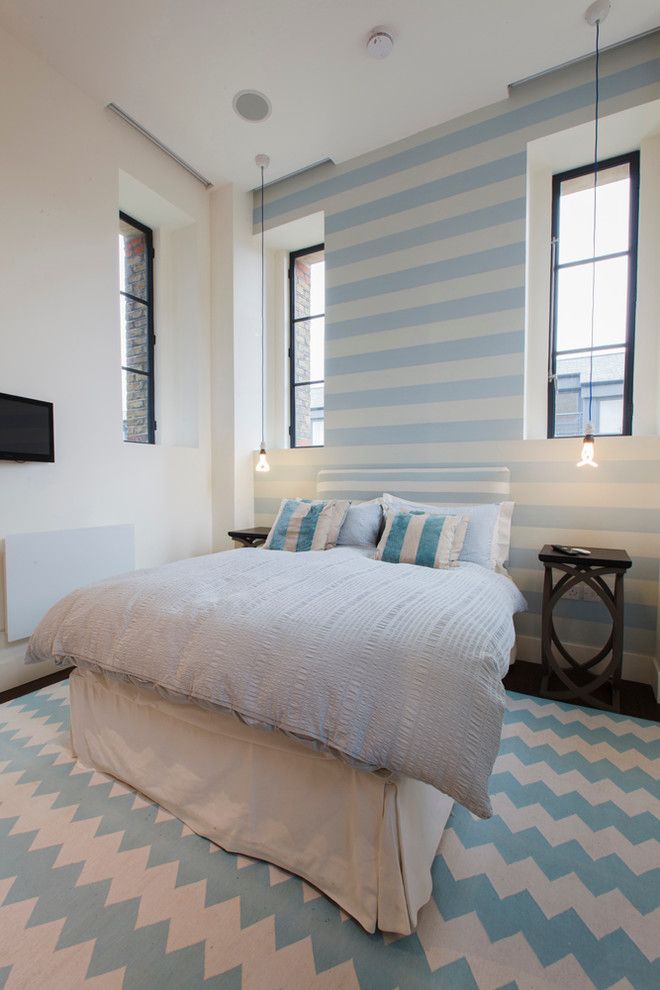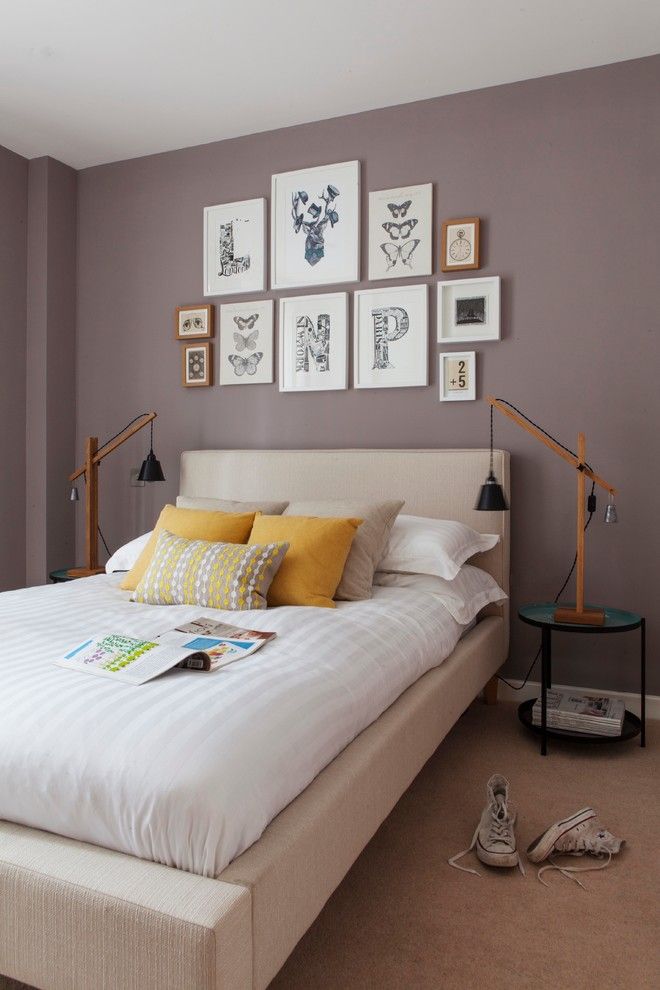 Chests
We like chests «traveler» from the last century: with belts and locks, covered with leather, on which you can stick colorful cards and stamps, if desired. If you put a couple of such chests near the bed, the bedroom can acquire the features of a colonial style, breathe in the air of romance and dreams. Agree, chests look original and fresh, both in light and dark interiors of bedrooms.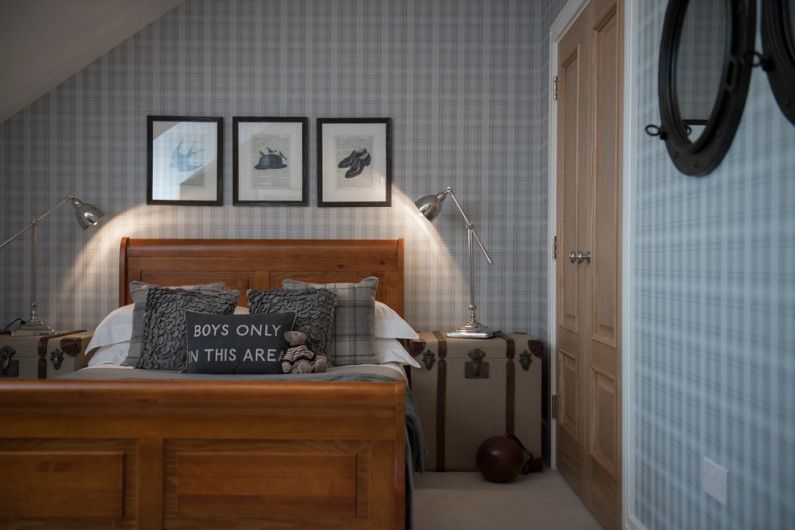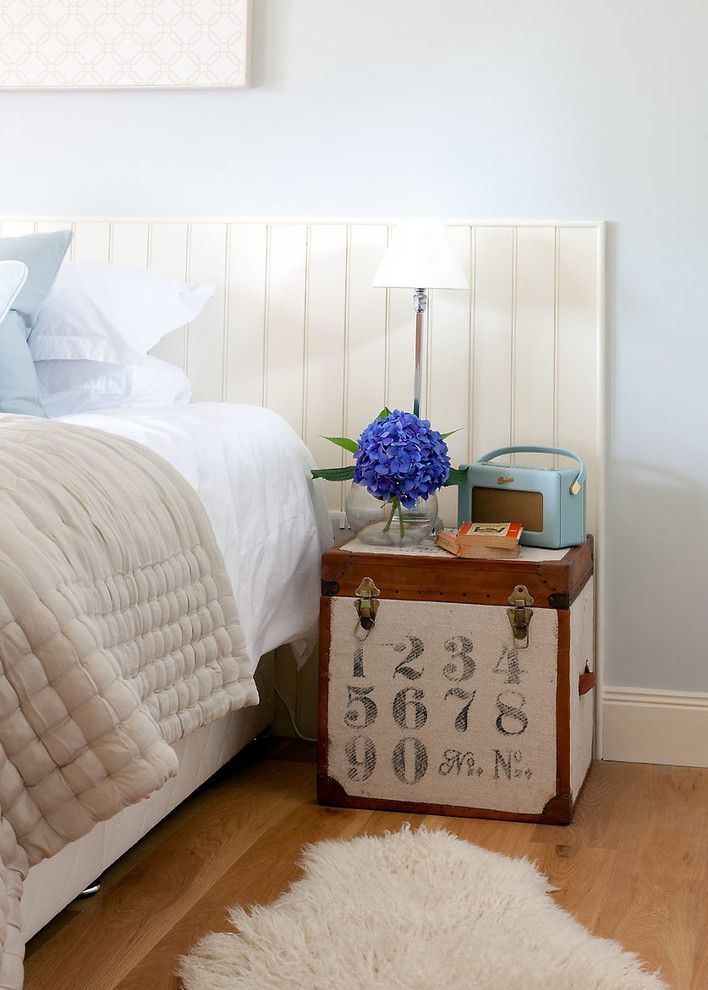 Pedestals
This is a classic bedside furniture. But in order that you do not have associations with a hospital bed, we recommend diversifying and decorating the curbstones: paint them in an unusual, possibly very bright, color; apply a stencil image to the doors; lay down a stylish napkin or screw on shimmery handles.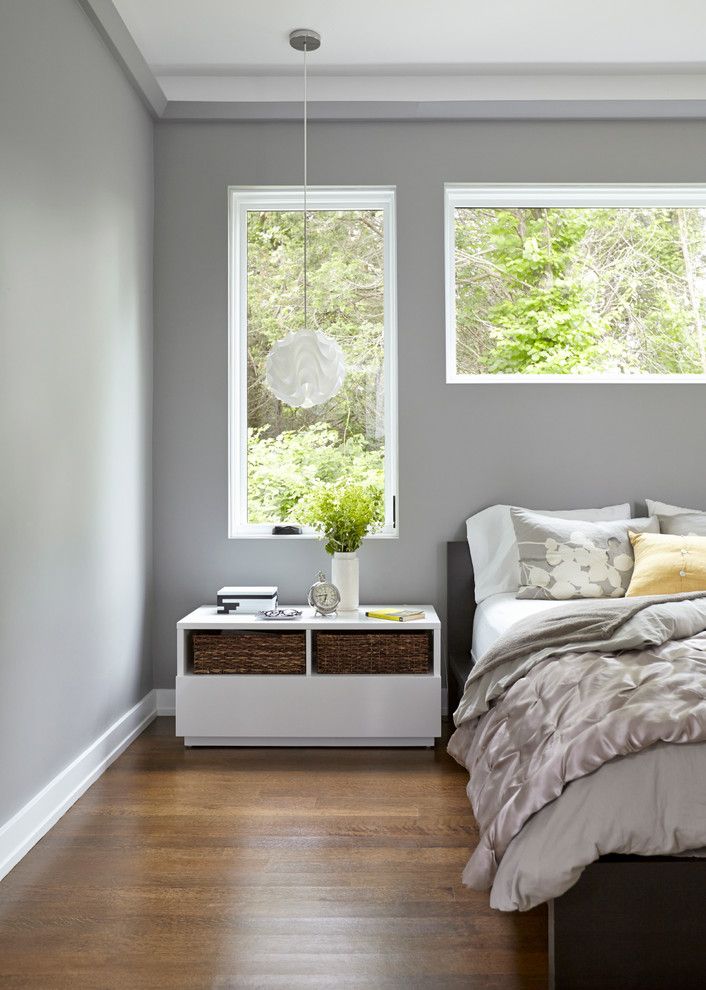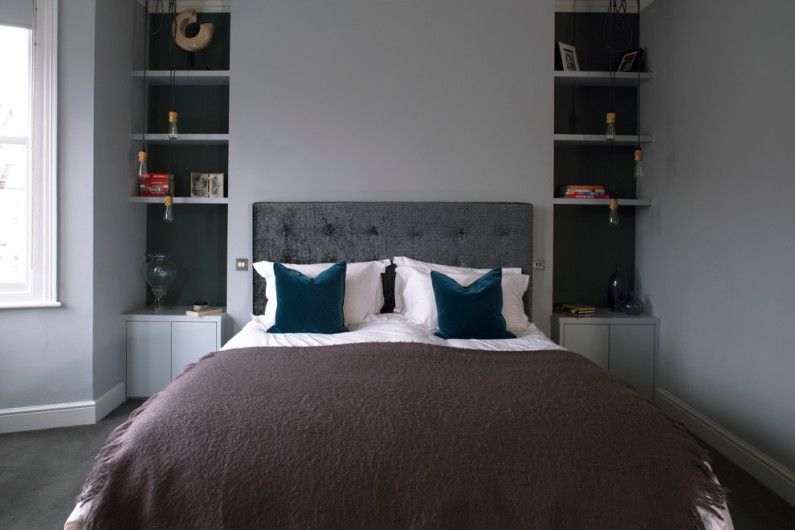 Legged lockers
Elegant small cabinets, raised on legs above the floor, are beautiful and practical, since there will be no problems with wet cleaning. It is better if all other pieces of furniture in the bedroom are also installed on the supports, this will contribute to a holistic impression of the bedroom interior..
Pay attention to the elegant mirrored cabinets, they may well decorate the bedside area, as well as furniture with twisted handles, carved elements or inlay.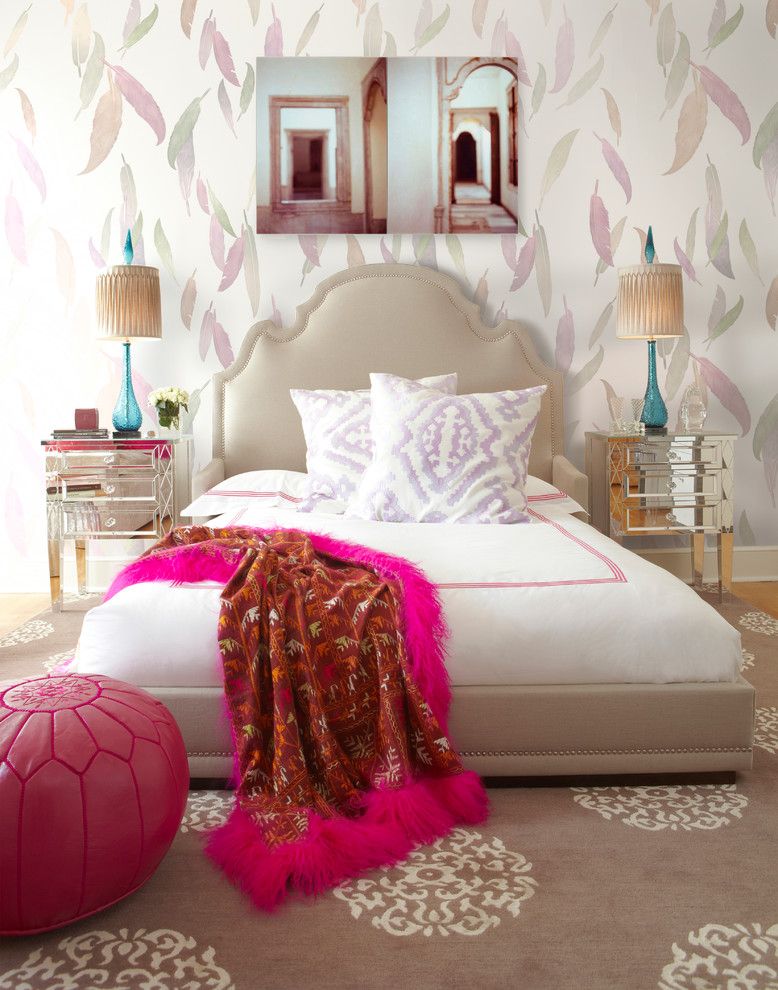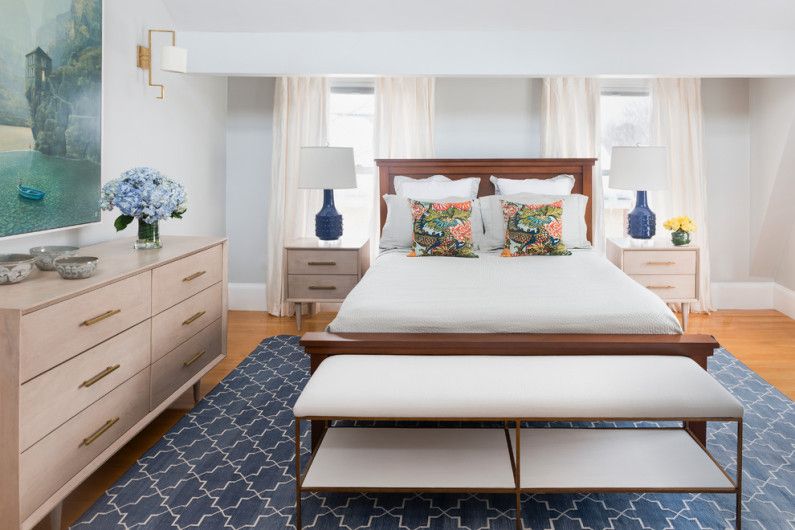 Shelves
At first glance, simple furniture, more often wooden, but whatnots near the bed turn into a storage for a wide variety of things, decor, and a magazine. On two or three shelves (as many as possible) it is convenient to put a decorative lamp or a night light, a family photo and a cup of tea, fold books, etc..
Two old wooden shelves can be renovated and reused as bedside furniture by sanding and then painting their surface.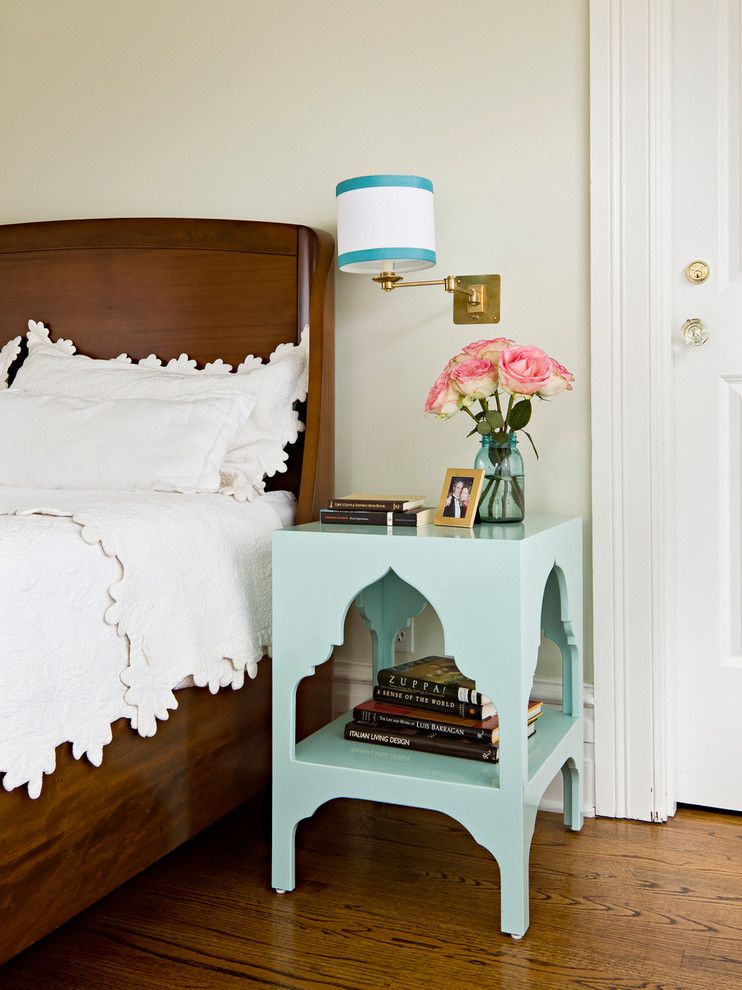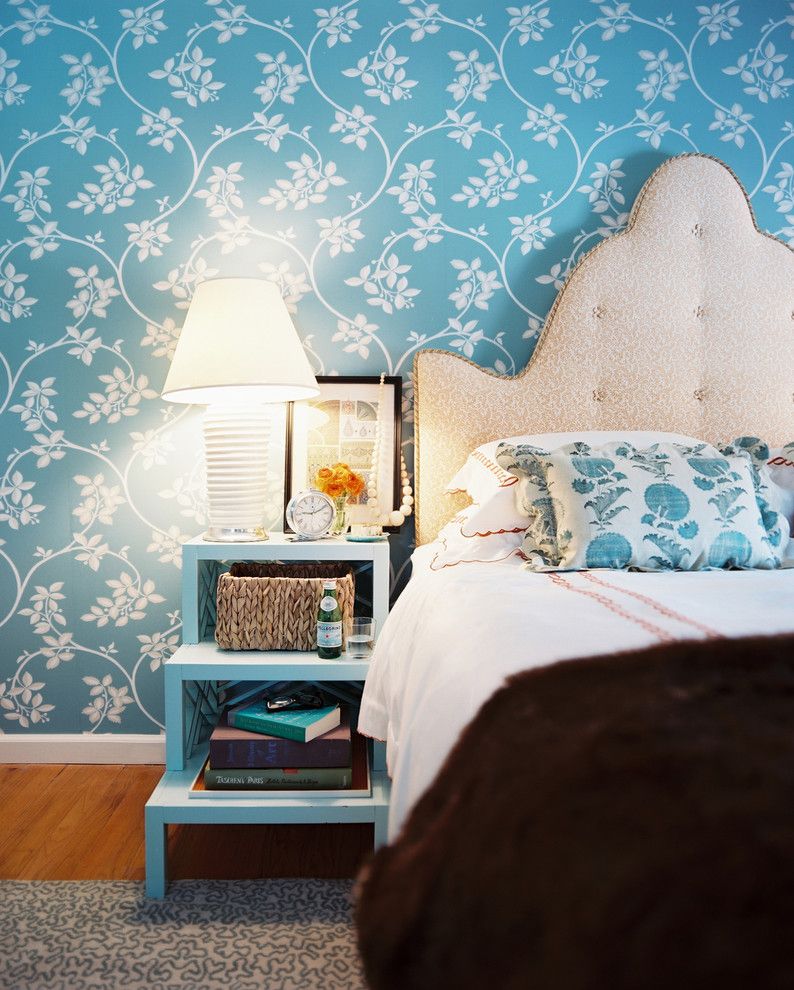 Dressers
In the bedroom of a married couple, there is always furniture for storing things, but instead of one massive chest of drawers or wardrobe, you can put two, somewhat smaller, on both sides of the bed. Thus, both spouses will have their own, personal furniture for linen and clothes, on the tabletop of which you can install a lamp and other personal items..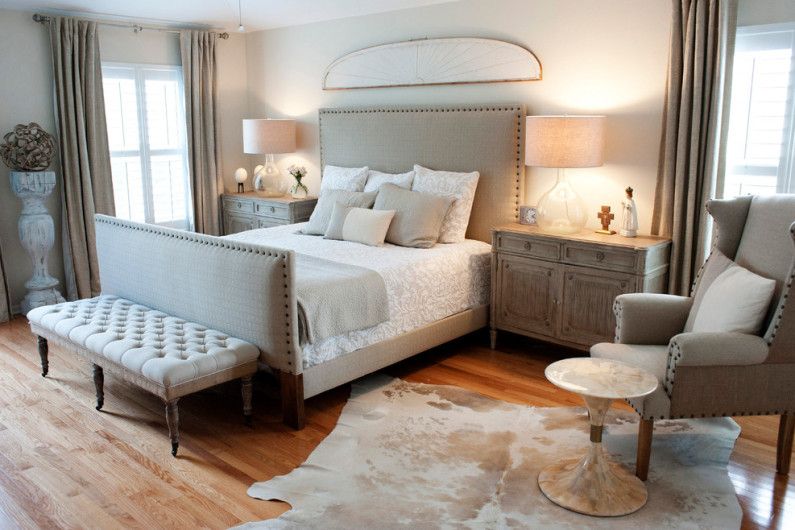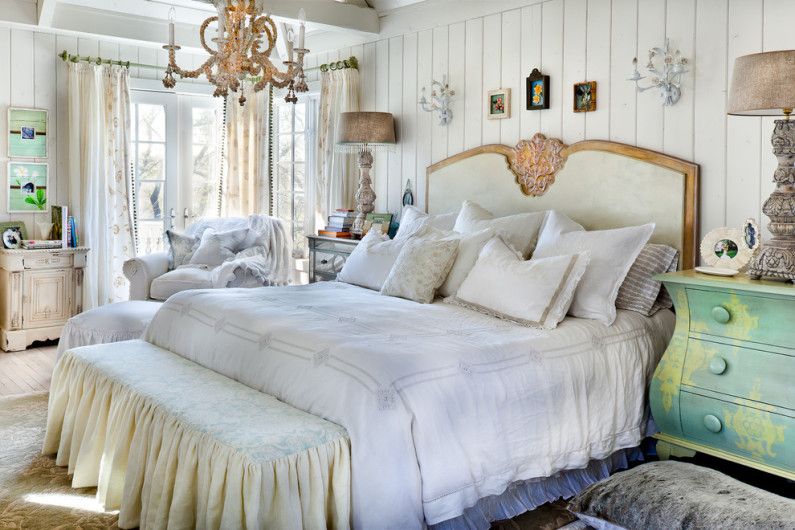 Mini dressers
Another, smaller version of the chest of drawers – their small counterparts, which will be appropriate in small bedrooms, narrow in plan, or in the case when the bed is installed close to the door. Believe me, such items near the bed look very comfortable and «chamberly», and unobtrusively, they are very functional furniture. Drawers of mini dressers will hold underwear, pillowcases, scented candles, books and more.
For children's bedrooms, mini-chests of drawers are a great alternative to traditional side tables, because they remind of a doll's house, and allow the child to feel the same adult person, with personal furniture in which to hide secrets.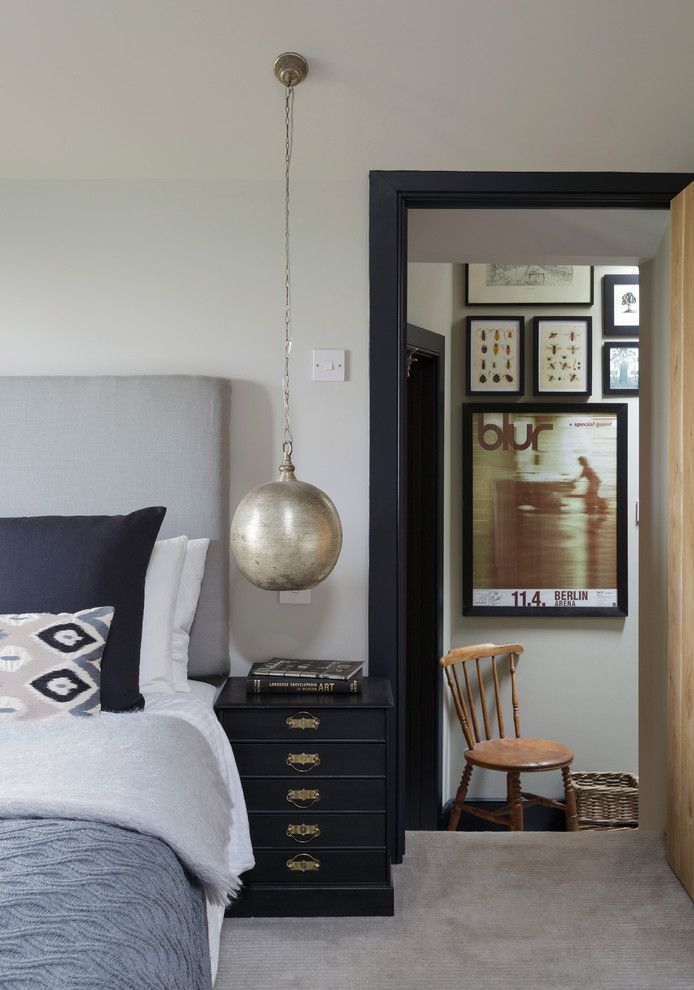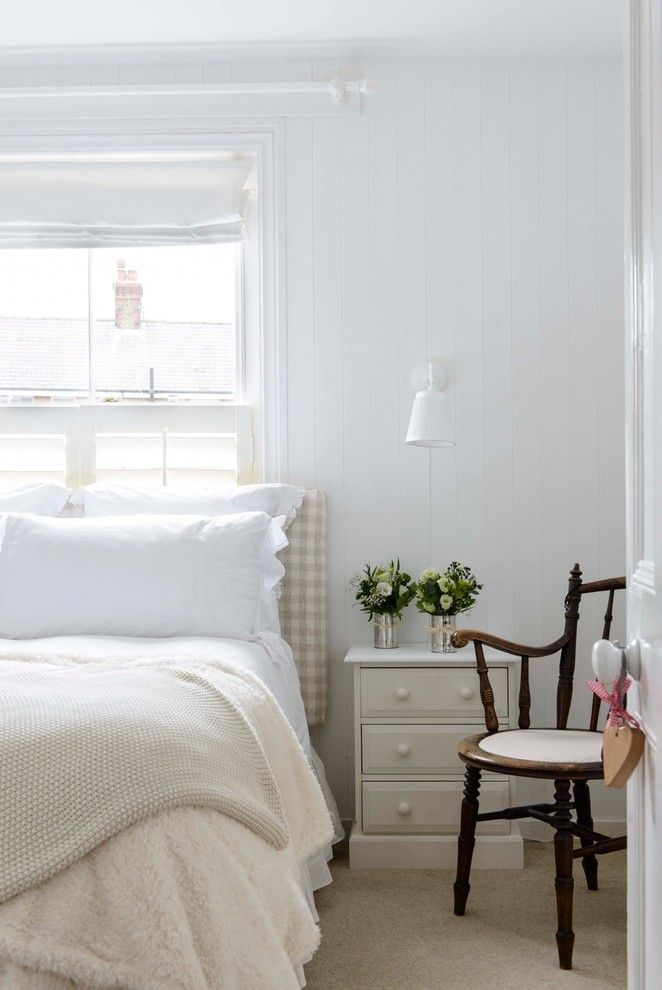 Hanging modules and stools
If you are looking for a fresh and non-trivial solution for the bedside area of ​​your own bedroom, you should play it right, which means you should choose interesting and very decorative furniture. For example, a perforated Chinese pouf, a velvety ottoman, a designer chair or «soaring» wall-mounted module, which will be especially appropriate in modern minimalist bedrooms.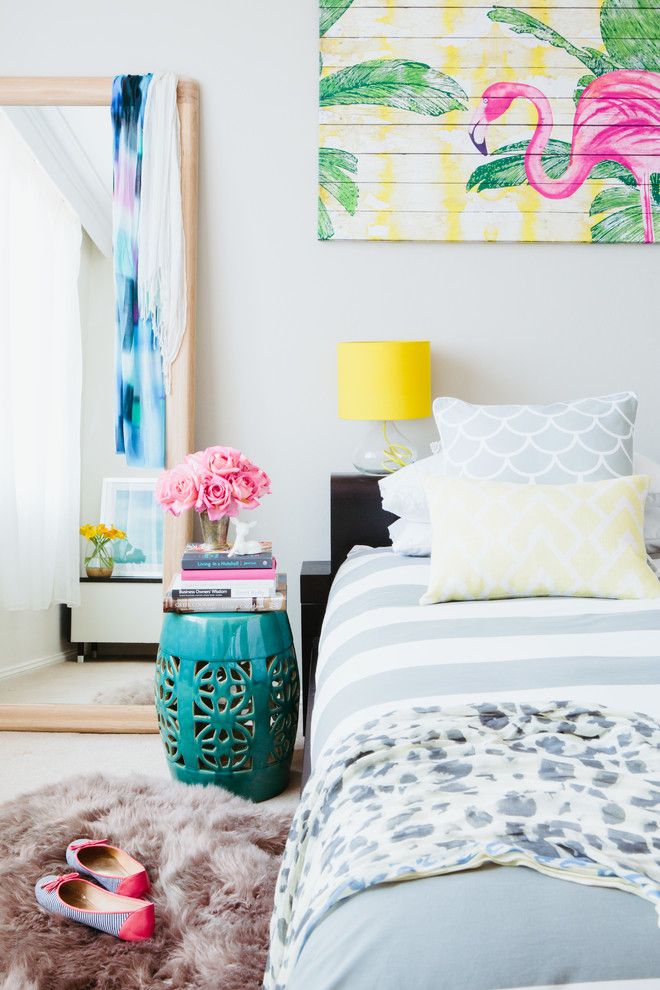 Finally, it should be noted that the choice of bedside furniture should be given attention and a little time, because, in the end, your comfort is directly proportional to your own, previously made correct decision. Enjoy the shopping!