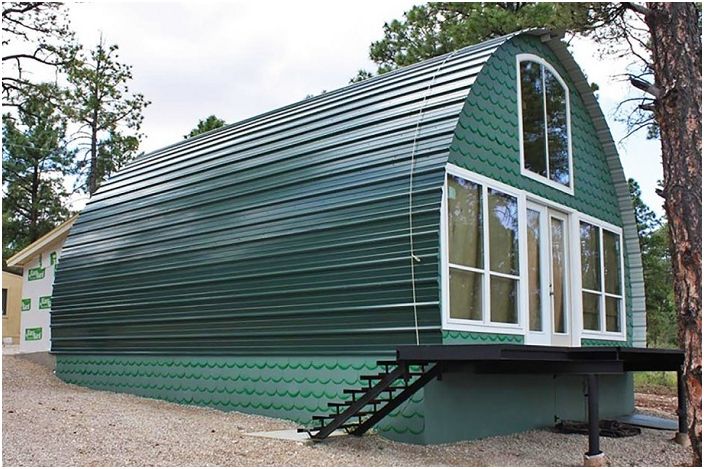 Arched house worth $ 1000.

Very often, looking at real estate catalogs, we involuntarily sigh, realizing that we are not able to afford it. An alternative to expensive housing is offered by a firm specializing in the construction of arched houses. Such housing is being built very quickly, and, at the same time, its price range ranges from $ 1,000 to $ 5,000..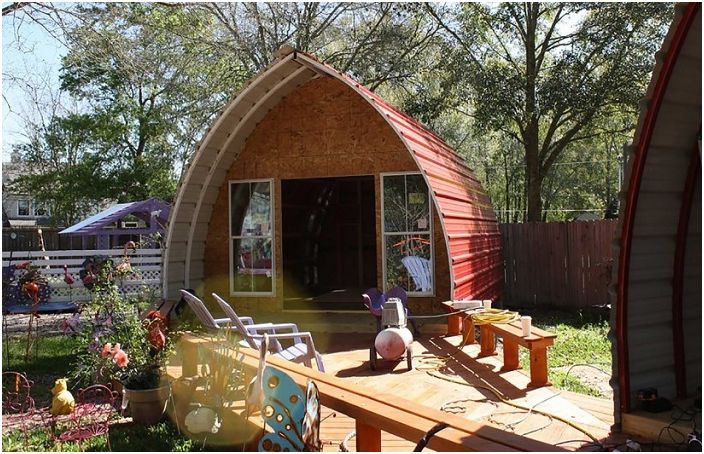 Arched house by Arched Cabins.

Arched Cabins designs and builds galvanized steel arched houses. The standard kit that can be purchased for the construction of such a dwelling includes floor slabs, a frame made of arcs, insulating material with a thickness of 13 mm (for a cold climate, the thickness can be 25 mm) and panels for a gable roof with all fasteners.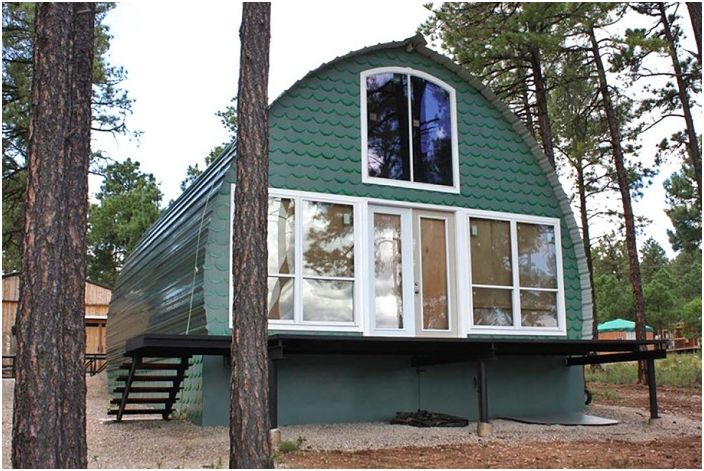 Arched house – an alternative to expensive buildings.

The dimensions of such arched houses vary from 3.7×7 meters to 4.5×10 meters. The corrugated outer cladding of the buildings is designed for strong gusts of wind and snow pressure (13 kg per 1 sq. M.). The developers claim that this is no ordinary metal canopy that will bend in the first snowfall..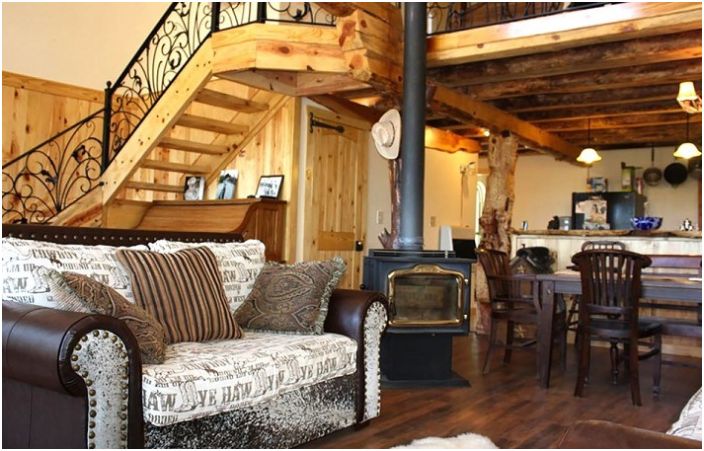 An example of an interior in an arched house.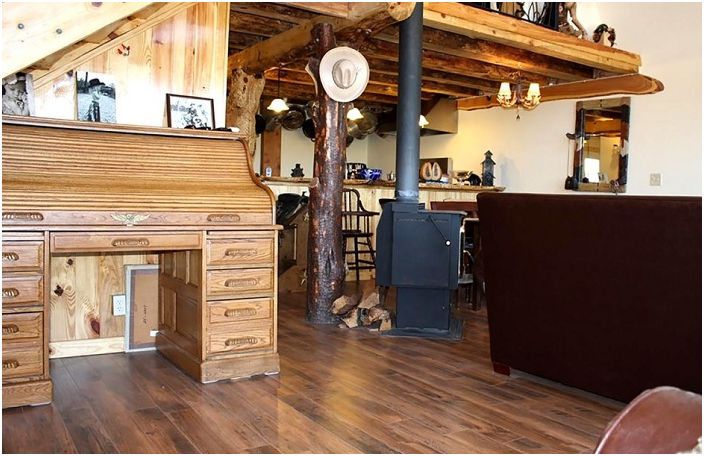 Arched house. Interior.

These arched structures can be used not only as dwellings, but also as workshops, nursing homes, garages.
The cost of arched houses ranges from $ 1000 to $ 5000.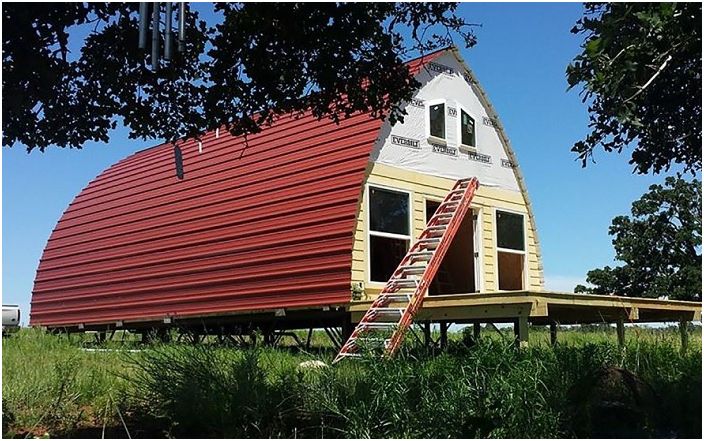 The price of an arched house ranges from $ 1,000 and $ 5,000.

Another inexpensive alternative to brick dwellings are containers. 7 affordable homes worth up to $ 2000 will demonstrate how you can arrange your home in a container.