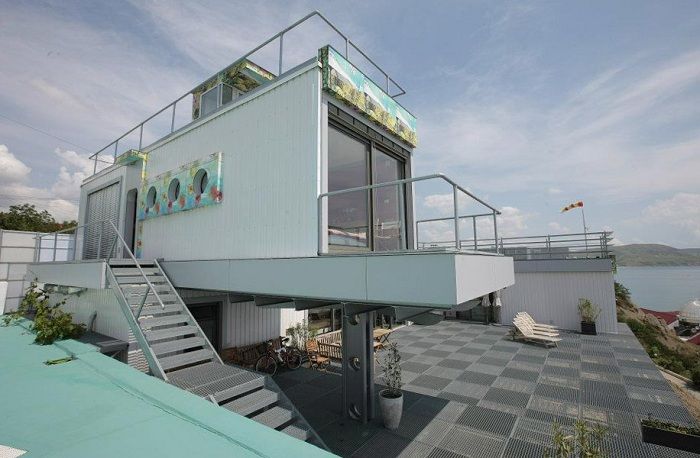 Summer house in Koktebel.
In the Crimean
Koktebele
is an original summer house. On the outside it looks like a container, but inside it is very cozy. The house itself is located on a slope, and the windows offer a wonderful view of the Black Sea.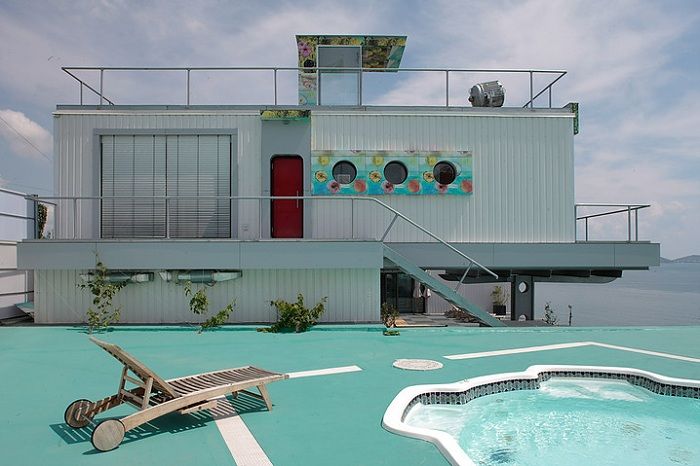 Project by architects studio VOX ARchitects.
Studio architects
VOX Architects
Boris Voskoboinikov and Dmitry Ovcharov implemented the construction of a country summer house on the Black Sea coast in Koktebel. The total area of ​​the dwelling of 150 square meters was quite enough to comfortably accommodate a family of six.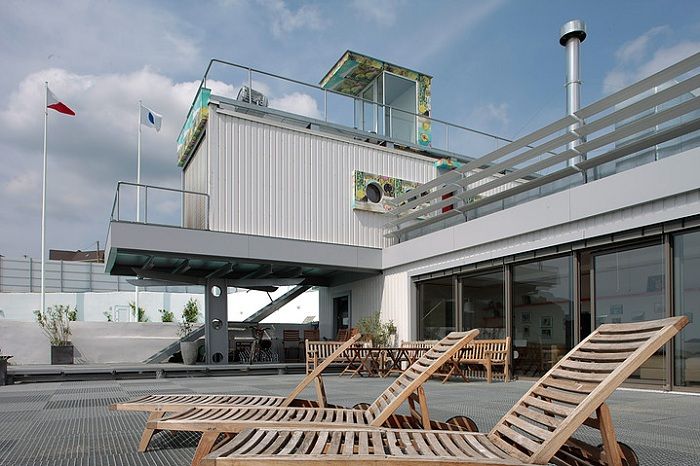 House built from sandwich panels.
Taking into account the peculiarities of unreliable soil, the architects chose light metal structures and sandwich panels for construction. The use of these materials significantly increased the speed of building a house, and also reduced the customer's financial costs..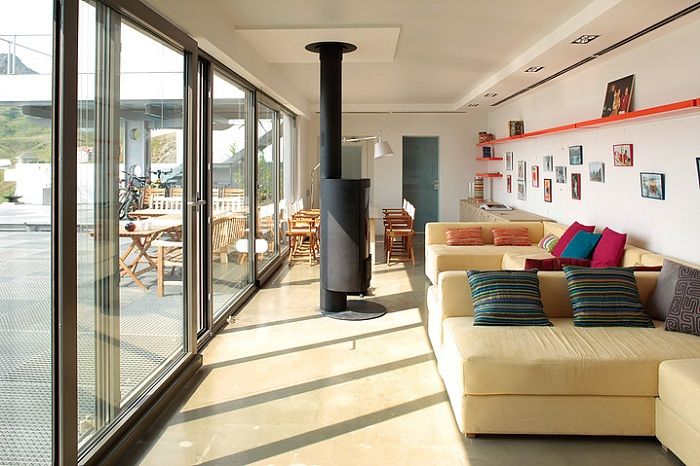 House in Koktebel. Interior.
In the living room, instead of one of the walls, huge glass doors were installed. When they are pulled apart, the room turns into a great terrace. The fireplace, located in the center, visually divides the room into a kitchen area with a dining room and a relaxation area.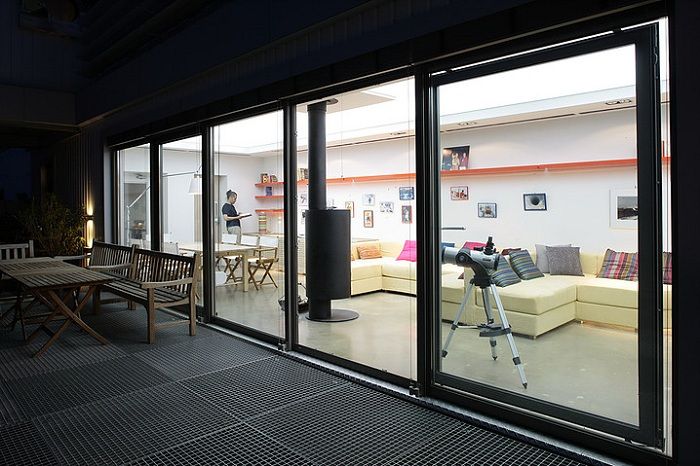 House in Koktebel. Relaxation terrace.
The design of the five living rooms corresponds to the nautical theme (they are designed as cabins). The roof offers stunning views of the Black Sea.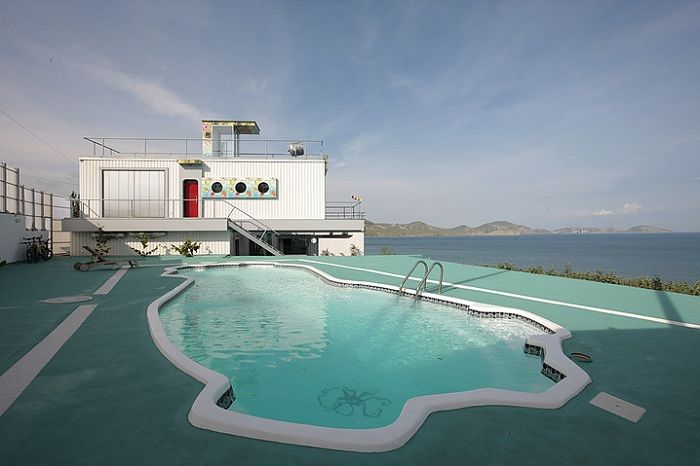 House in Koktebel. Swimming pool.
Home variations for the summer can be countless. In Japan, for example, there is
summer house made of concrete and wood.
These materials create the desired shade and coolness, while the open floor plan encourages natural ventilation and makes the home a part of the surrounding landscape..