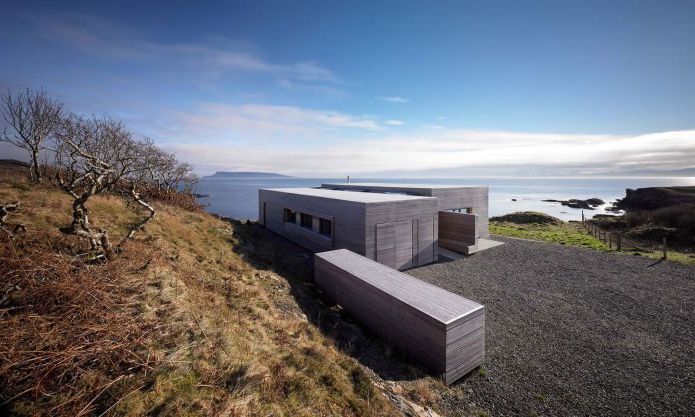 The flat-roofed house has so organically blended into the harsh landscape of a small Scottish island that it seems as if it grew out of these gray stones perched above the sea surf.
The panorama penetrating into the huge windows is truly grand, and it was for the sake of it that the construction of this house was started. The future owners spent a lot of time in these places, coming here for several years in a row to admire the landscapes, regardless of the weather, which is very capricious in these latitudes..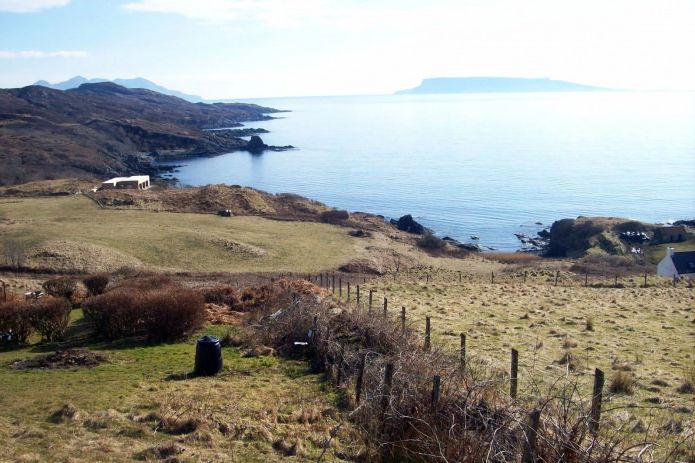 To live among nature, not paying attention to the season – this is what this one-story country house provides. Initially, it looked too strict, so the designers were instructed to add the color to the decoration that would meet the tastes of the customers and emphasize their unity with nature..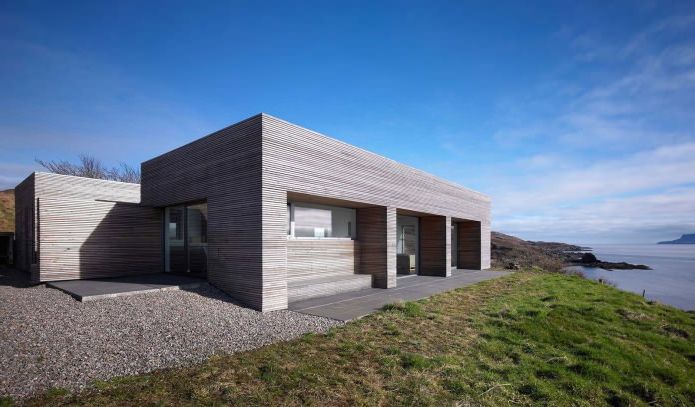 The site on which this flat-roofed house is built is located in a small Scottish town on the seashore. Its windows face three sides, pampering its inhabitants with magnificent views of the neighboring islands and the strip of coastline of the neighboring island of Eigg..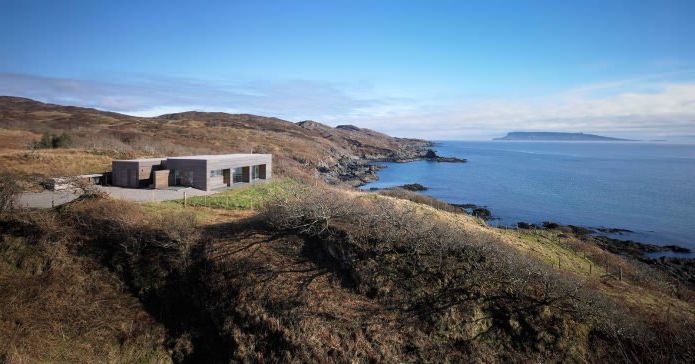 All proportions and shapes in a house with a flat roof are very traditional, narrow, as if "mundane". Walls and roof finished with larch, weather-resistant wood.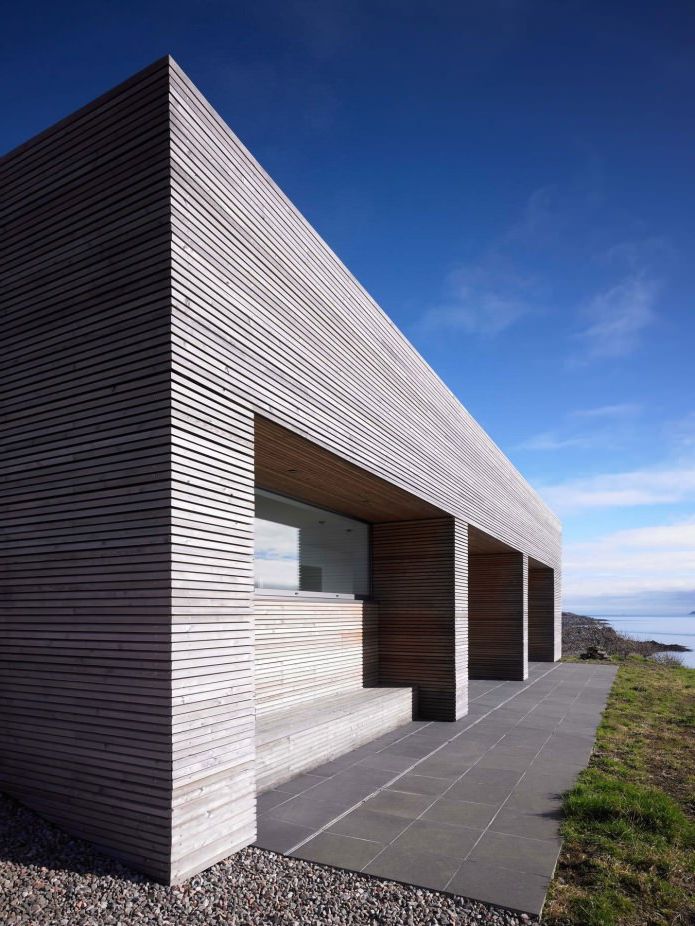 A one-story country house away from the main city buildings in appearance does not at all look like an ordinary cottage, but it fits perfectly into the surrounding natural landscape.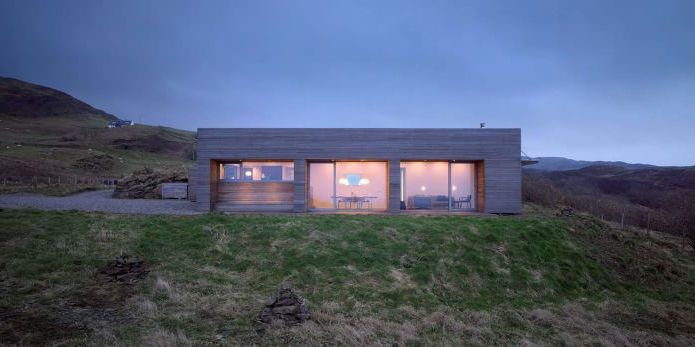 The designers have placed the kitchen next to the terrace, and now you can have breakfast basking in the dawn sun. The terrace of a one-story country house continues with the dining room, which is most illuminated by the sun during the daytime, and the master's bedroom catches the soft rays of sunset through its windows.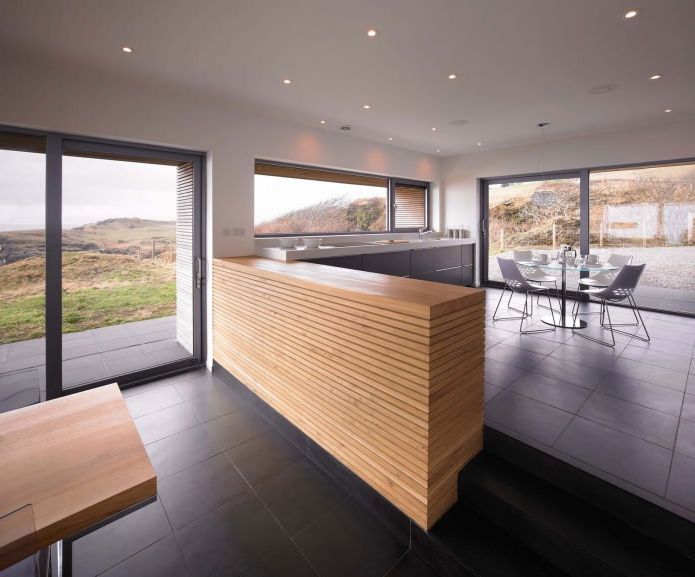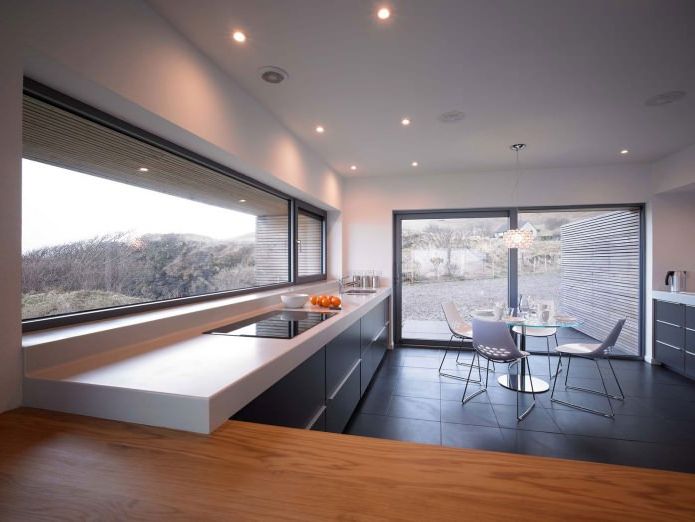 The house consists of two volumes, while the living room is located just above the rest of the premises.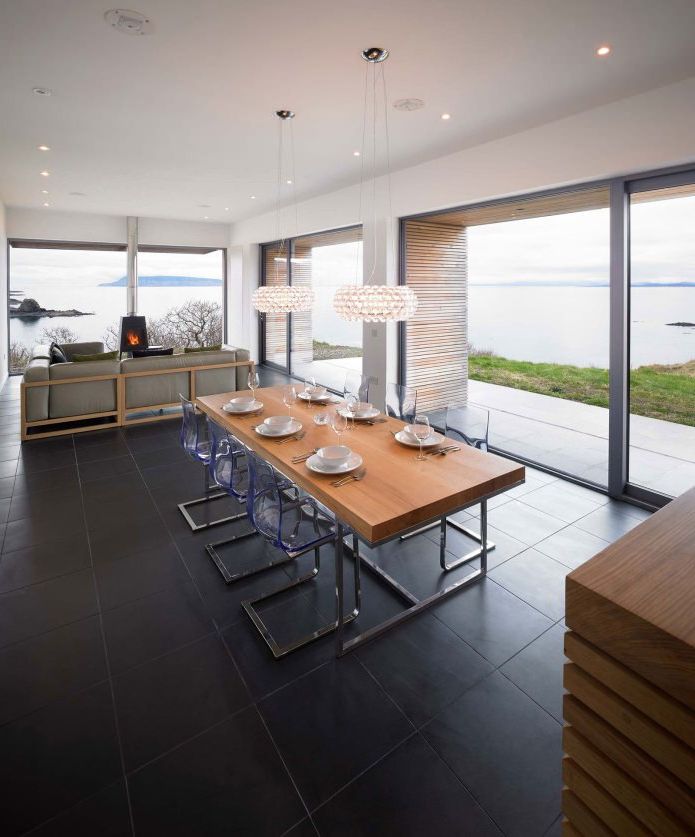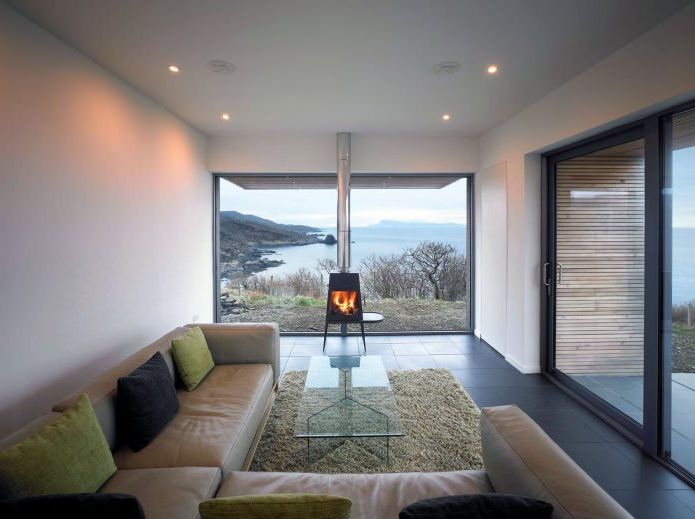 Eigg Island is clearly visible from the kitchen-dining room.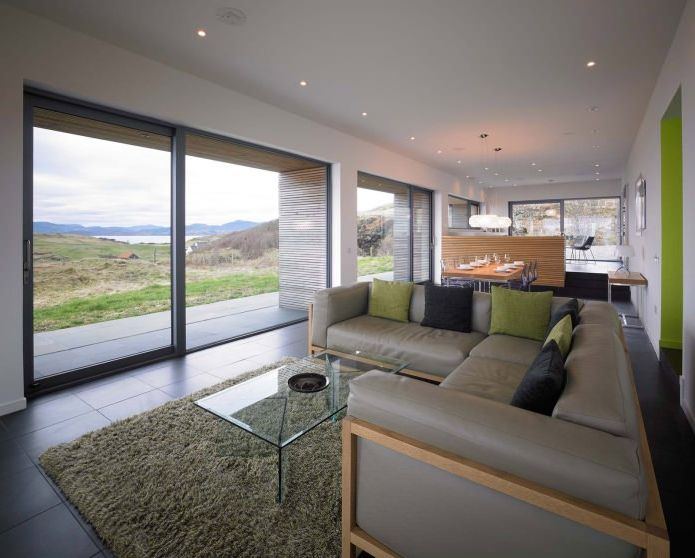 Shower with panoramic views of the surrounding landscape.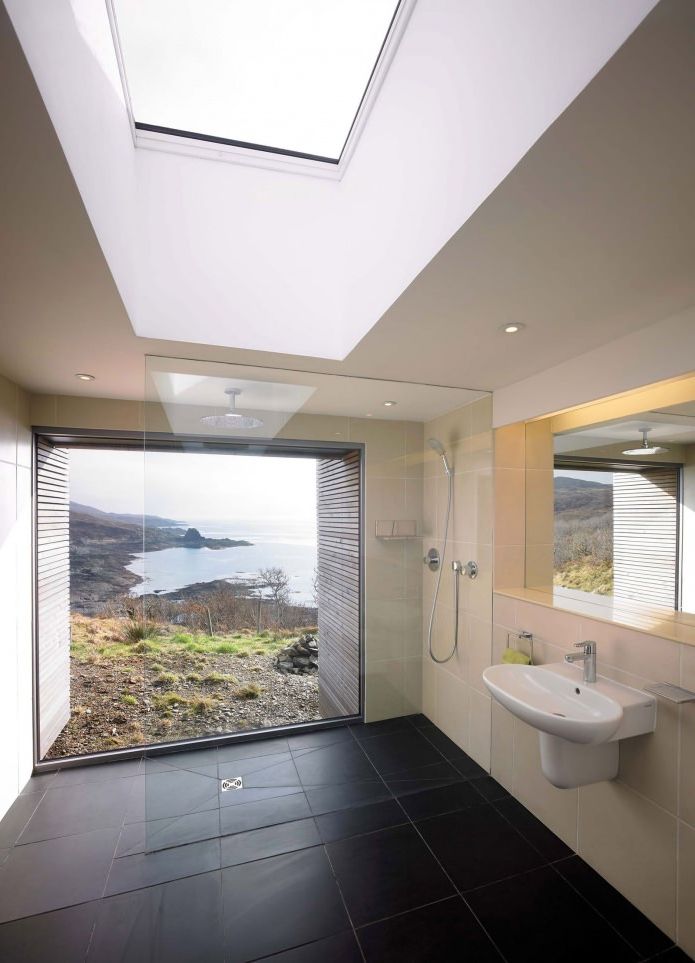 Layout