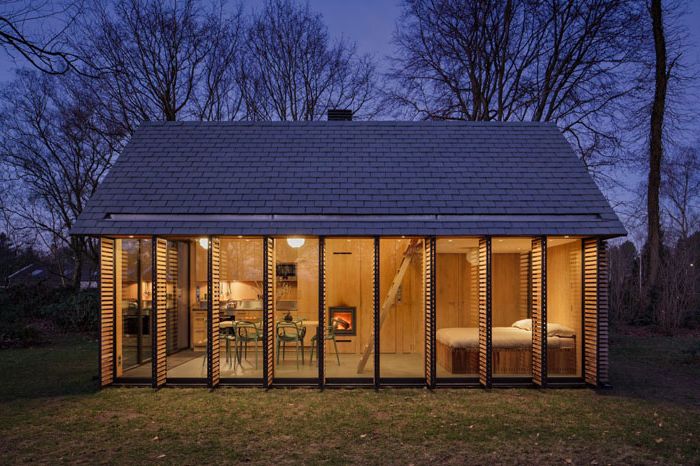 Compact holiday home with a changing interior

In 2014, the construction of an amazing summer house was completed, designed for outdoor recreation somewhere in the countryside. When developing the project, a team of specialists from Zecc Architecten took into account as much as possible the features of the foundation of the old house on which their creation grew.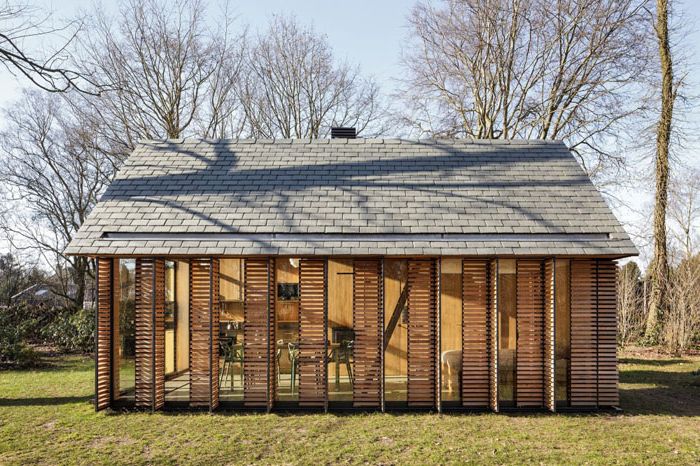 Summer house in the garden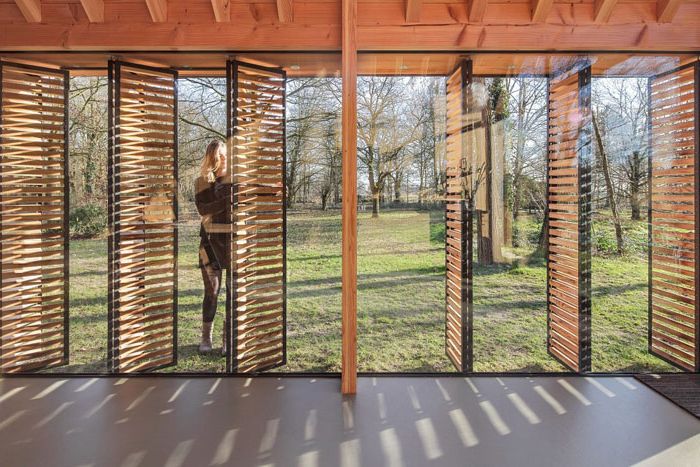 Vertical blinds
The lodge is located in the countryside north of Utrecht, Netherlands. This is a small dwelling for summer vacations. The design is simple, but at the same time it has an individual character.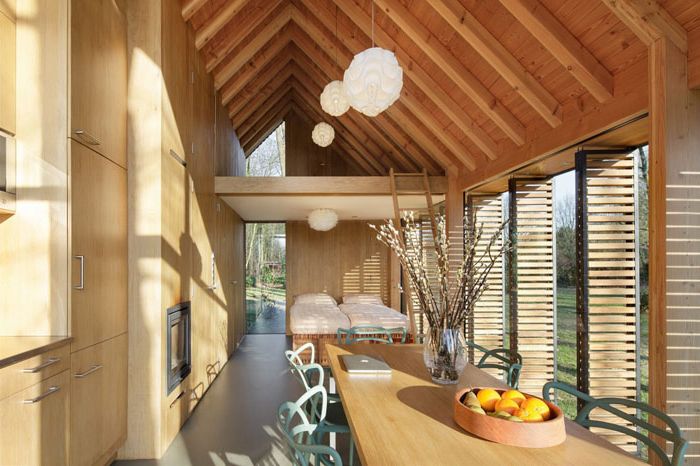 Open plan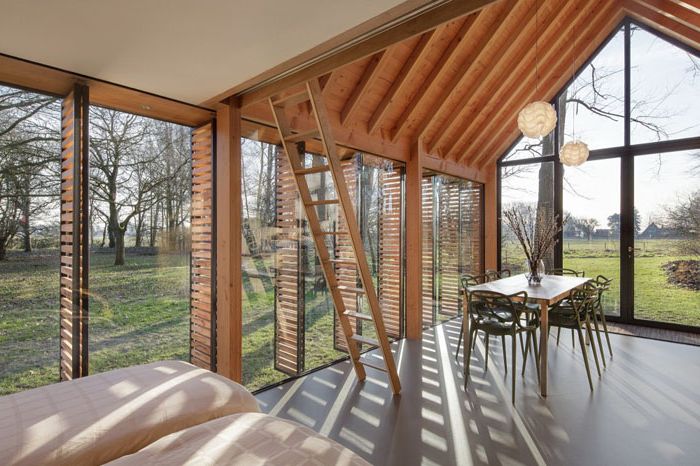 Maximum sunlight
The house is completely enclosed on one side by vertical panels, and on the other side it looks out into the garden through removable blinds. The facade is transparent.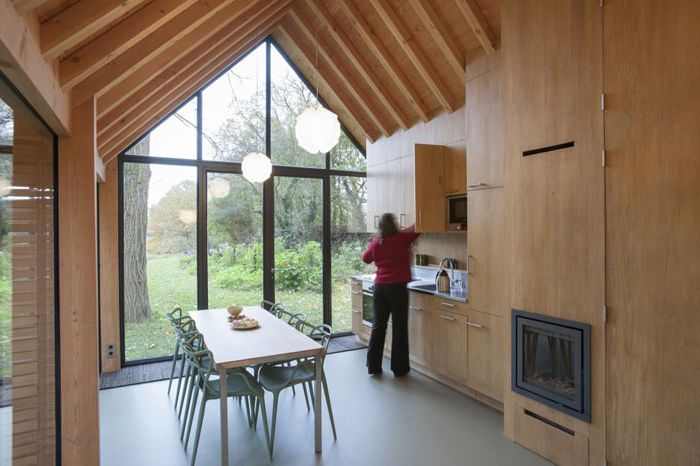 Kitchen and dining room
The open area includes a kitchen, living room and dining room. All three zones form an open plan, and they are located along a wall with blinds. Each zone, if desired, can be fenced off from the other by sliding panels.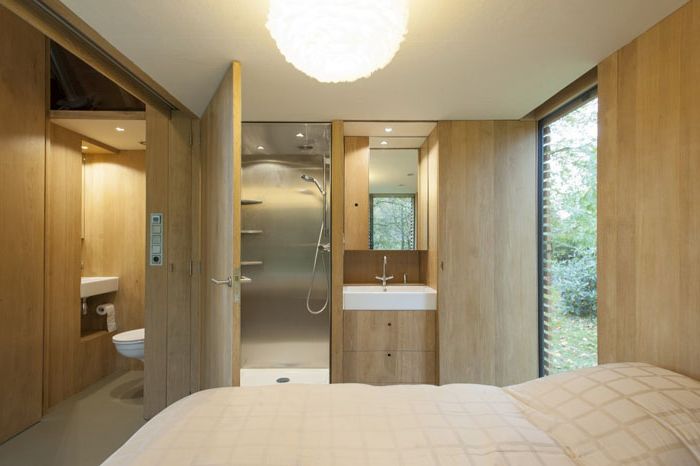 Bedroom with bath
The bedroom is located in a closed part of the house, guaranteeing privacy and privacy. Although it also offers stunning views of the garden.
Recently, architects have traced a great love for small houses. They offer a lot of original projects for the construction of cozy comfortable summer cottages..