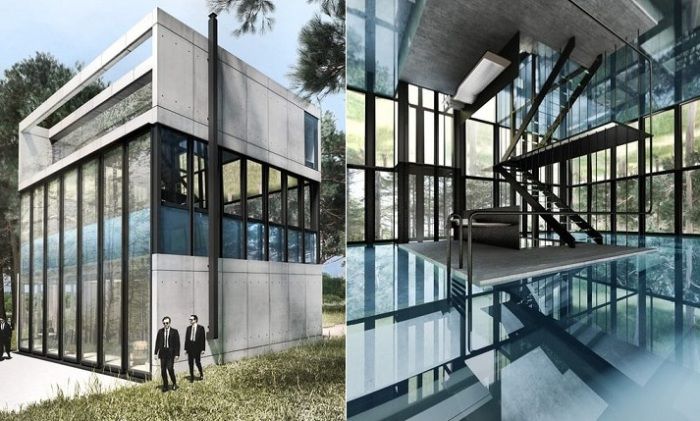 Villa Clessidra – concept villa with glass pool on the second floor.
Modern architecture surprises more and more every year. This time the architects presented their vision of a private country house. The entire second floor of the building will be occupied by a glass pool with a transparent bottom. Being below, the owners will be able to admire the sun glare passing through the water column.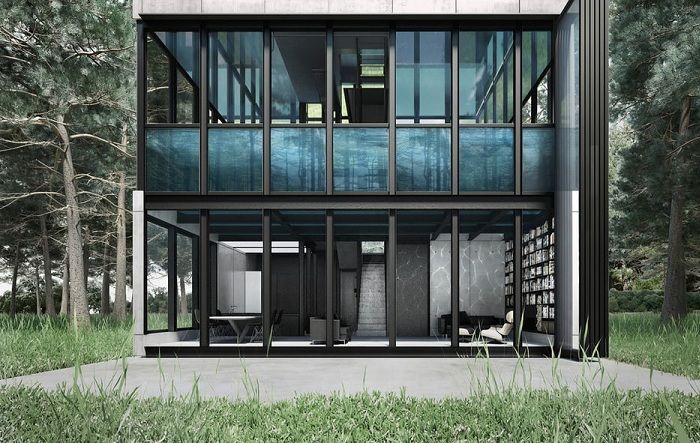 Architectural project LAAV Architects.
Bureau of Architecture LAAV Architects presented a concept of a house called Villa Clessidra. The main «token» of this project is the pool, which will not be on the first floor, as is customary, but on the second. The villa itself will resemble a cube.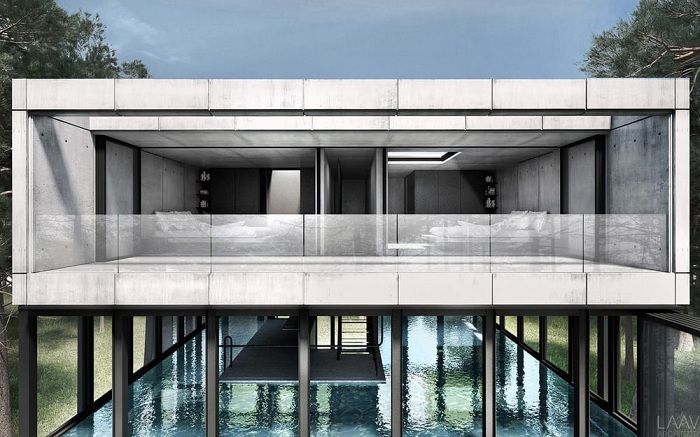 Villa Clessidra – Concrete, Glass and Steel Villa Concept.
The base of the house will be a steel frame, concrete slabs and glass. Polystyrene foam is used for thermal insulation. The total area of ​​the villa is 200 square meters.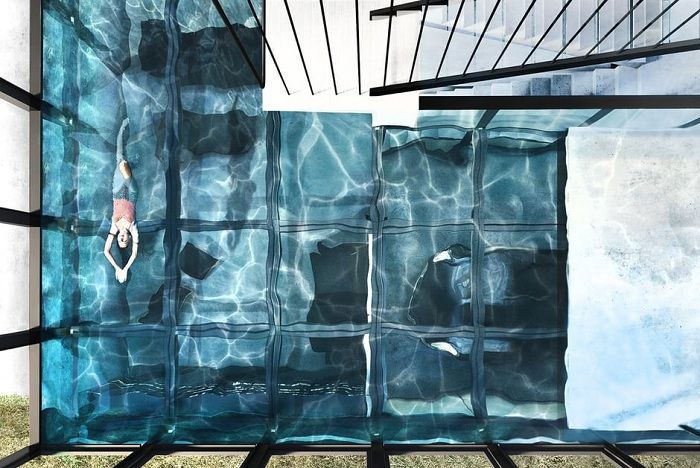 Villa Clessidra. Swimming pool on the second floor.
The layout of Villa Clessidra is designed so that the rooms intended for daytime use are located downstairs and the bedrooms upstairs. The first floor will include a living room, a library, and a kitchen with dining area. Almost the entire area of ​​the second floor will be occupied by a swimming pool with a glass floor and a mirrored ceiling. The third floor will have two en suite bedrooms. Under one of the beds, the architects plan to make a glass floor so that the pool can be viewed from above..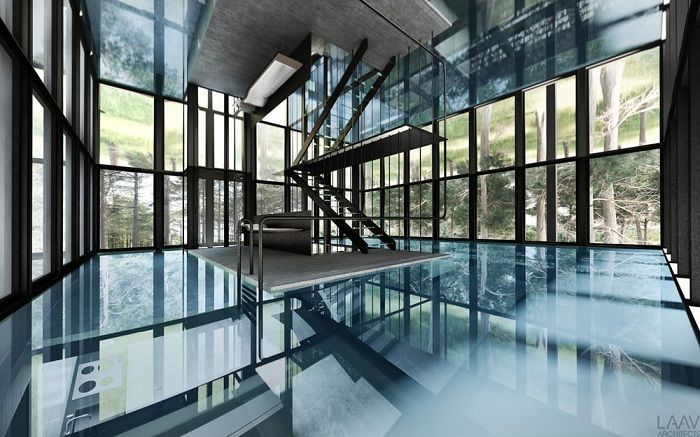 Villa Clessidra. Swimming pool on the second floor.
Initially, this project was supposed to be implemented, but the customer refused at the last moment. The architects hope that someone else will be interested in their pool villa.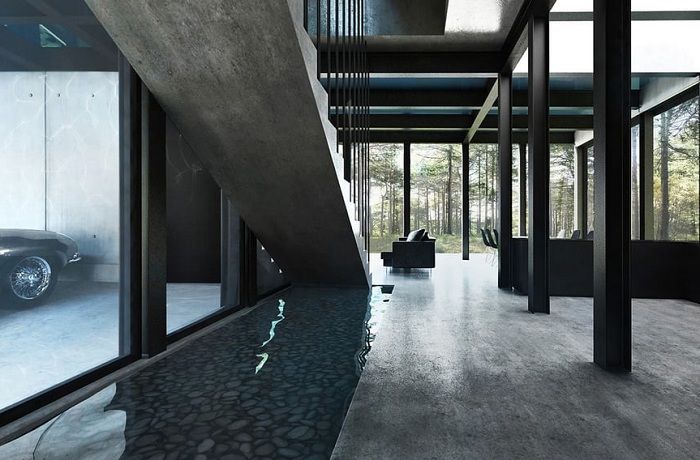 Villa Clessidra. Ground floor.
Building an overhead pool isn't just a Dutch idea. These 10 suspended pools literally inverted the established view of architecture standards.