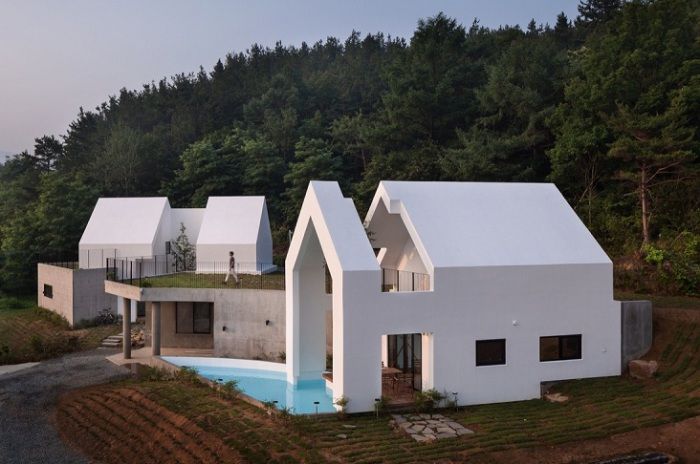 Baomaru House – a house partially built into a hill.
Fleeing the hustle and bustle of megalopolises, people go in search of peace somewhere closer to nature. This home has become exactly the kind of refuge where you can rest and unwind in silence. The building is partially integrated into the natural landscape, so the owners get closer to nature in the literal sense.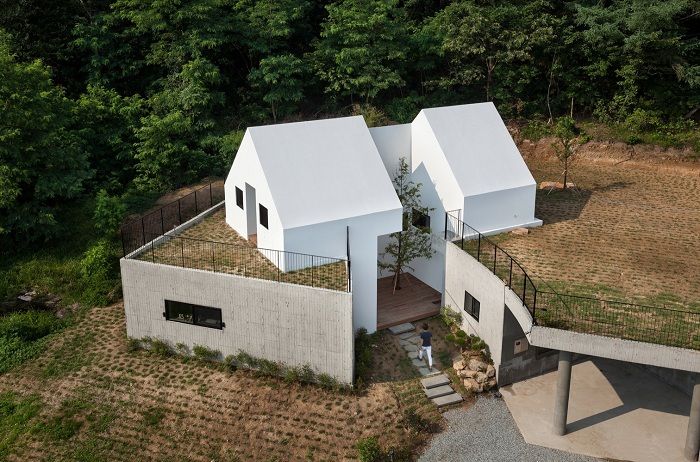 Rieuldorang Atelier architectural project.
More recently, architects from the bureau
Rieuldorang Atelier
finished work on building a house
Baomaru house
, located at the Cheongdo-gun (
South Korea
). The owners wanted a home that did not resemble their standard apartment, so the designers designed a mansion, partially hidden in a hill..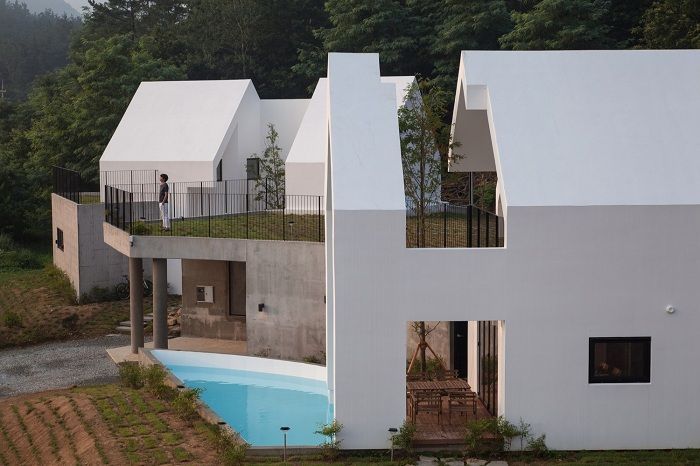 Baomaru House. House facade.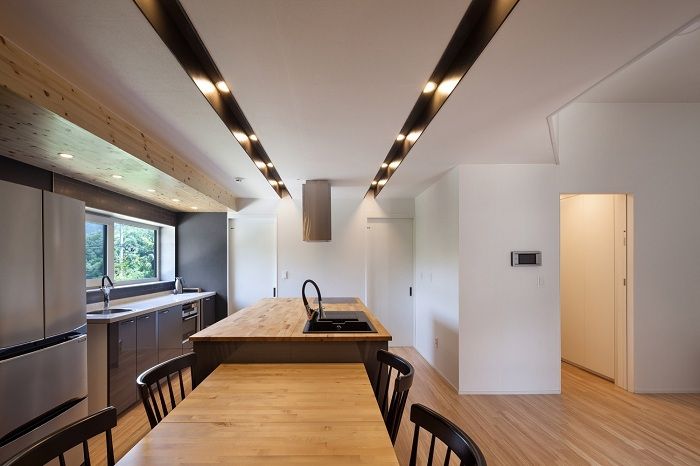 Baomaru House. Kitchen with dining room.
The architects relied on the concept «house in the ground – nature in the house». Some living spaces in the mansion are located below ground level, which makes the owners who are used to living in a high-rise building to experience new sensations.
Baomaru House. Interior.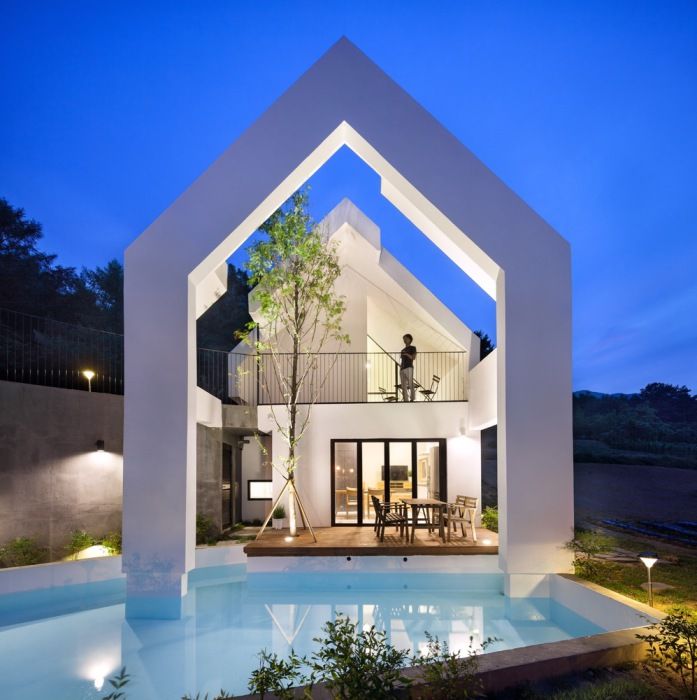 Baomaru House. Original design.
The snow-white walls of the house are treated with a special Lotusan moisture-repellent coating. Therefore, when it rains, the facade is cleansed like a lotus flower: the dirt is washed off along with the water..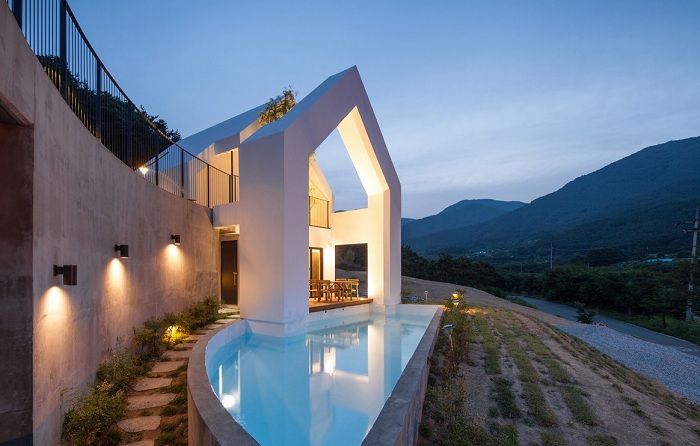 Baomaru House – residential building in Cheongdo-gun (South Korea).
An equally original mansion appeared this year in the vicinity of the Alsheia ski resort in Norway. In winter
the house is almost invisible, since it is made of concrete, which merges with the surrounding landscape in color.