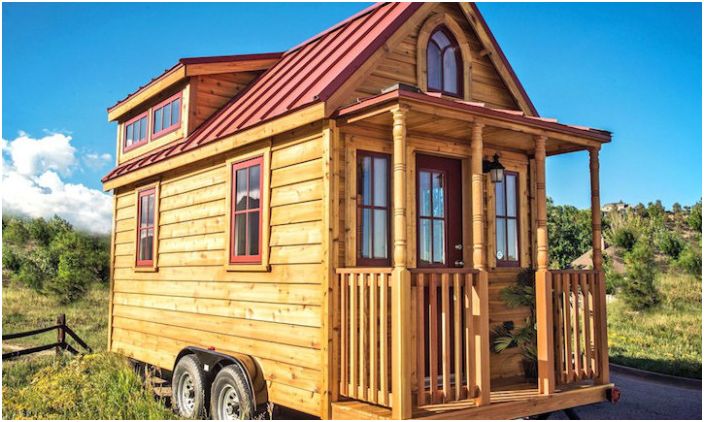 The mobile home is only 16 sq. meters.

Recently, life in small mobile homes has been very actively popularized. Some are in favor of such dwellings, calling their mobility the main advantage, while others complain about the tiny size of the houses. One of the mobile home companies has equipped an entire village with similar buildings. Now, instead of doubting whether to buy a house or not, you can live for several days in colorful dwellings with an area of ​​several square meters, and then finally decide.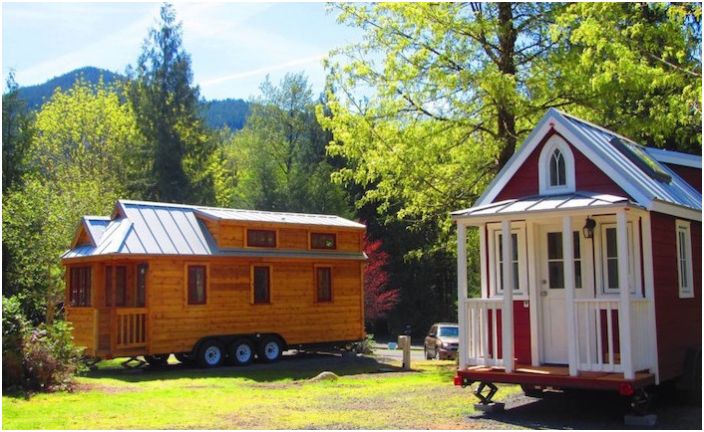 Tiny House Village – a village of mobile homes.

In the vicinity of Portland (Oregon, USA) there is a whole village of mobile homes Tiny House Village. Everyone who wants to spend a weekend in nature away from the city noise is invited there..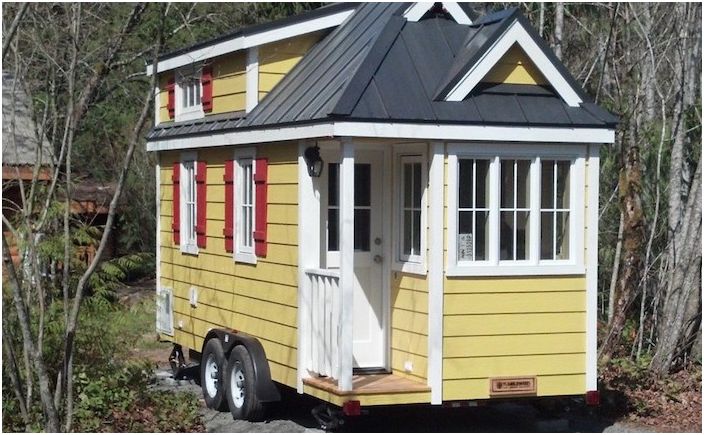 Mobile house manufactured by Tumbleweed Tiny House Company.

The Tumbleweed Tiny House Company presented five of its models there. The areas of the houses vary from 16 to 24 square meters and are designed for visitors from three to five people, respectively.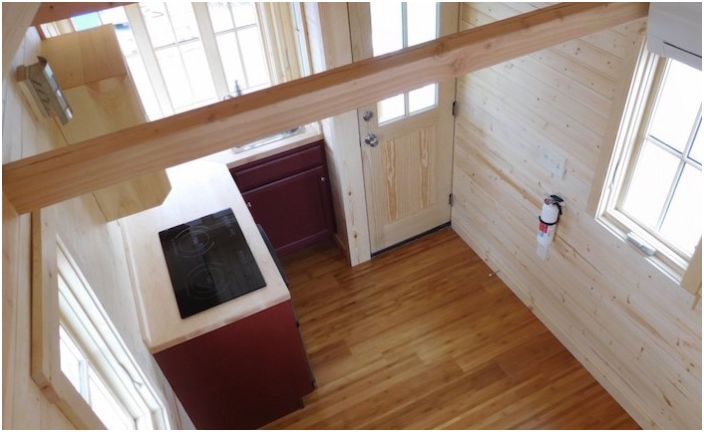 Mobile house for comfortable rest.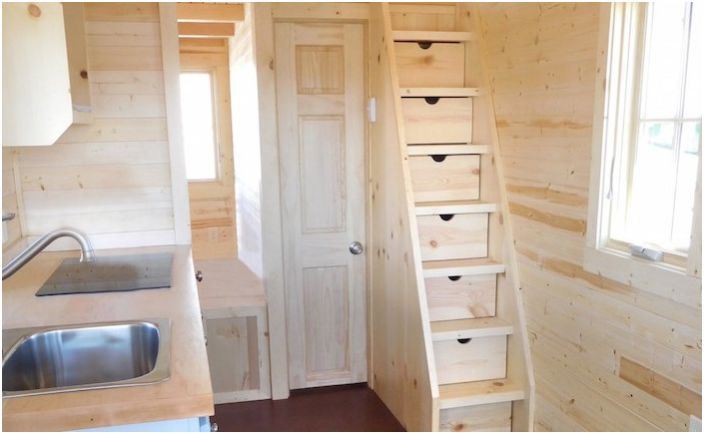 Tiny House. Ladder – boxes for things.

Each of the houses is made of natural materials, equipped with all conveniences, has a single or double bed. Each model is competently used every free meter of space. For example, the steps to the bed also serve as storage boxes..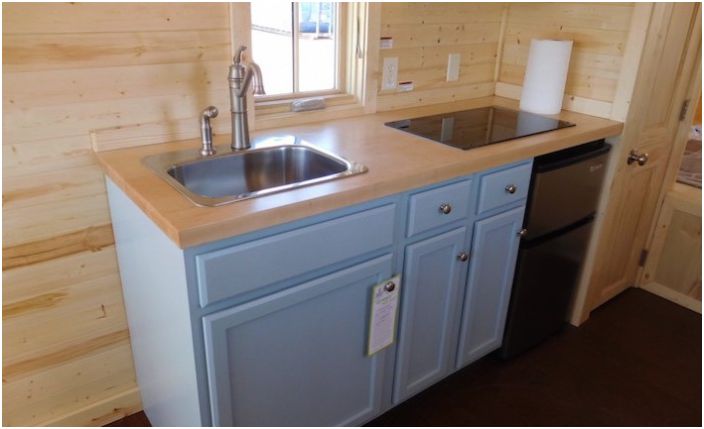 Full-size kitchen panel in a small house.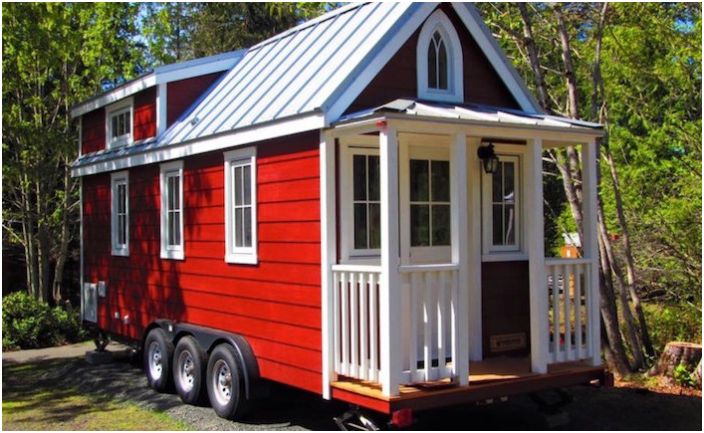 Tiny House – weekend getaway.

For the convenience of vacationers near the houses there is a swimming pool, spa center, billiards, games room. There is wi-fi throughout. A night in miniature houses will cost everyone from 129 to 159 US dollars, depending on the size of the dwelling.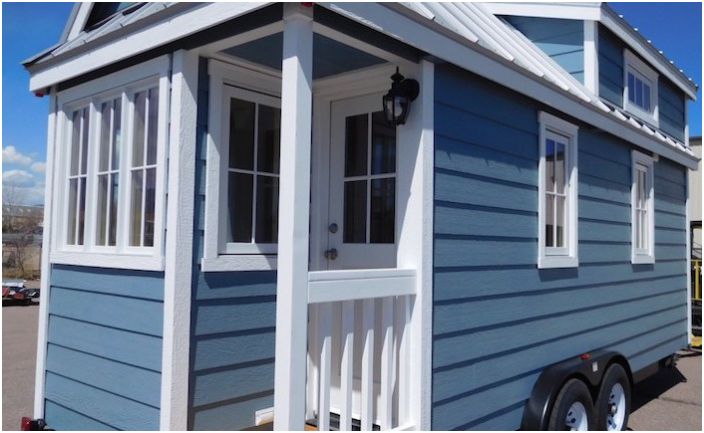 Cozy weekend getaway.

Well, fans of fishing rest will appreciate the mobile house-«folding bed»,, which can be located right by the lake.