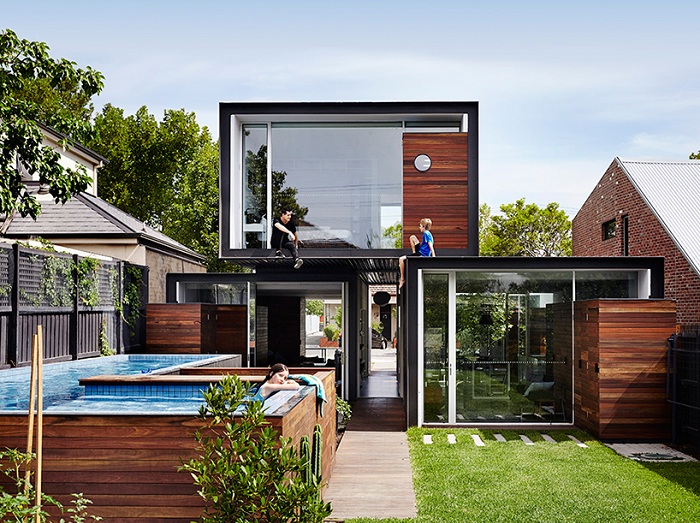 THAT House – residential building in Melbourne.

Historically, a stable economy, calm life and relatively flat terrain in the Australian city of Melbourne have led to the so-called «sprawling» houses. That is, the Australians allowed themselves to occupy a much larger area for housing than is possible in other similar places. In contrast to this, a house was presented with a more modest size, but with a more carefully thought out layout. In addition, the owners decided not to hide their personal lives at all..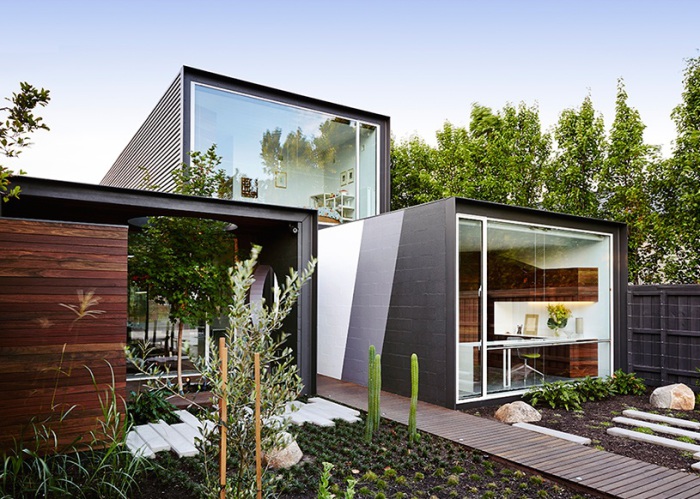 Architectural project by Austin Maynard Architects.

Austin Maynard Architects has created a house called «THAT House». Working on the project at home, the designers set themselves the goal: to create the illusion of a large space with small real dimensions.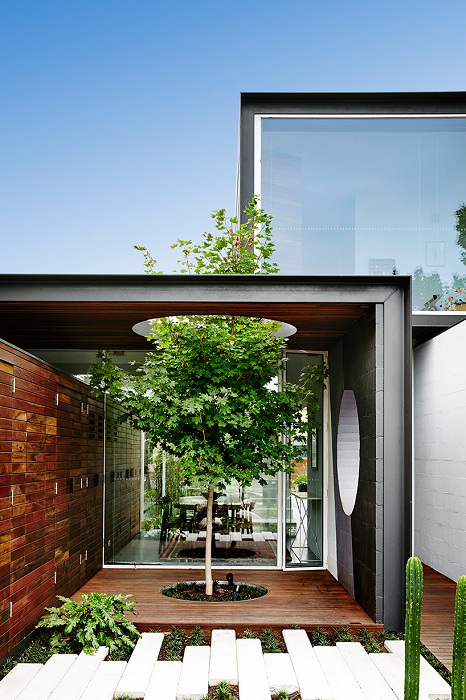 THAT House. Design.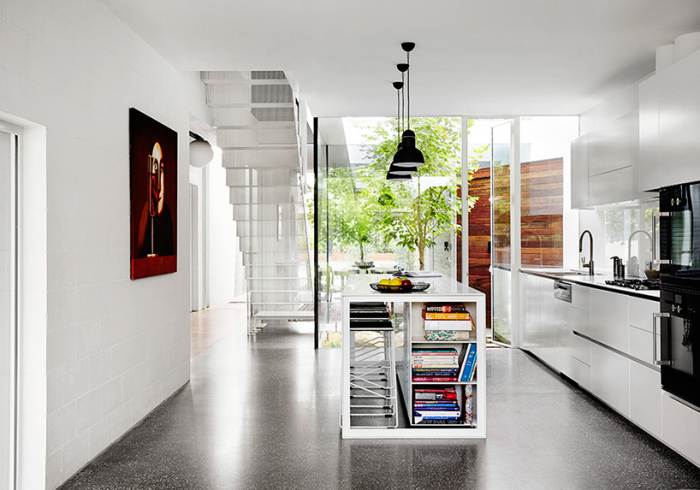 THAT House. Interior.

Visually, the house resembles three interconnected rectangles with wide openings-windows. The entire interior is clearly visible from the street. The owners themselves wanted their home not to look like a closed bunker. However, for all its «openness», the house has blinds.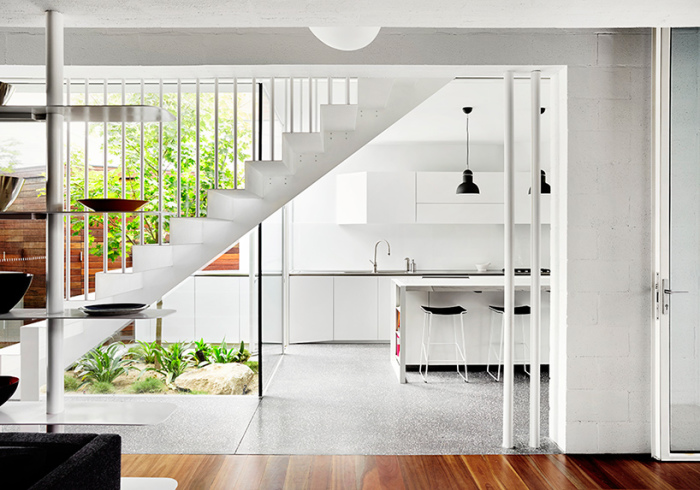 THAT House. Interior.

From an environmental point of view, passive solar energy is used for the full functioning of the house. Given the hot climatic conditions, all the windows in the dwelling are not on the sunny side. A rainwater harvesting system is also used, which is then used to irrigate the green spaces in front of the house..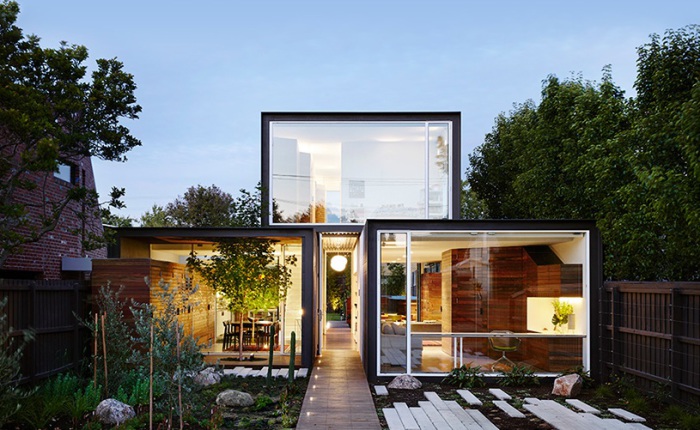 THAT House – a house with a competent layout.

There is also another equally interesting South Yarra Pool House in Melbourne. Extremely open space designed to cultivate a sense of freedom and relaxation.