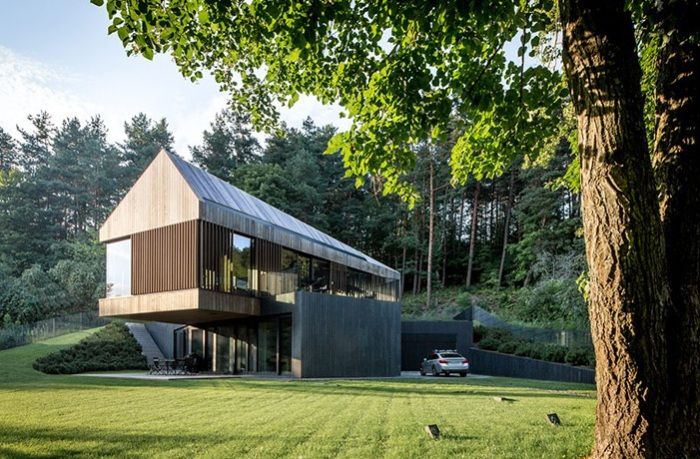 Villa located near the town of Raguva (Lithuania).
Lithuanian architects have completed work on the construction of a villa near the city
Raguva
. The emphasis in home design is on contrast. The ground floor is clad in dark stone, while the upper part is made of wood and glass. From a distance it seems that the second floor is suspended in the air.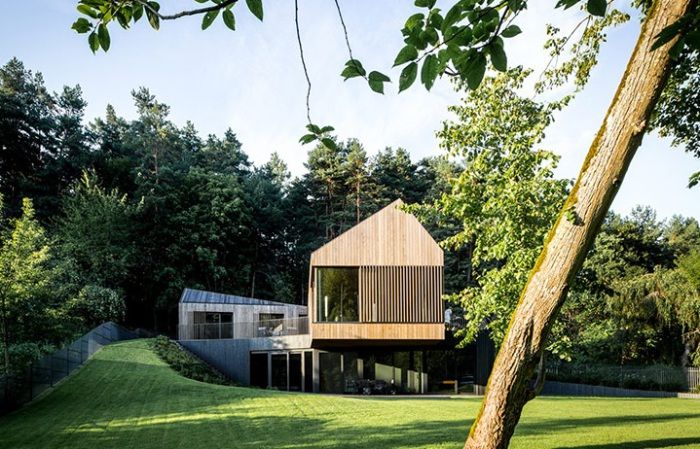 Architectural project by Arches studio.
Lithuanian architectural practice
Arches
recently completed the construction of a villa located in a forested area near the town of Raguva. The owners wanted a modern home with distinct living areas. The architects designed the L-shaped villa. The house is deployed so that the sun's rays can penetrate the rooms throughout the day..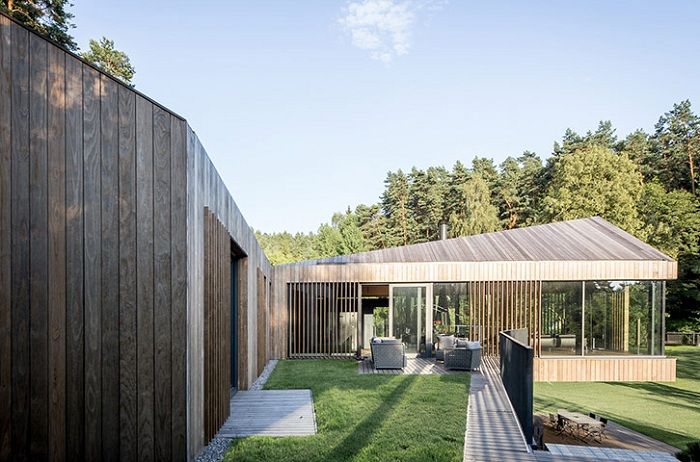 Villa partially integrated into the surrounding landscape.
The lower level of the villa is partly hidden in the hillside. It is faced with dark slate stone and is not immediately noticeable against the background of the natural landscape. The level above is made of steel, wood and glass.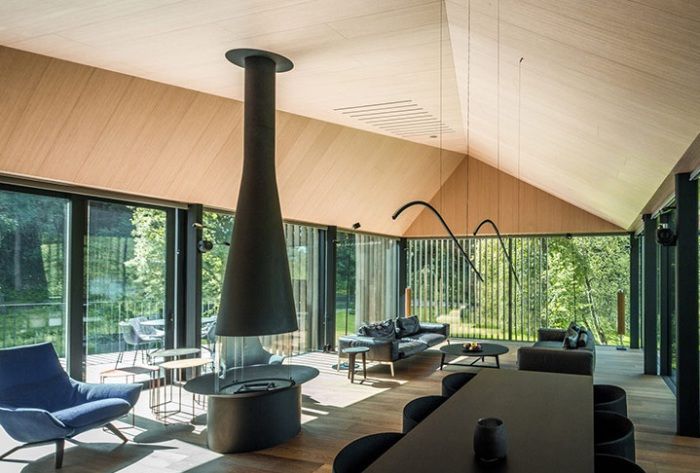 Villa by Arches Architects. Living room with dining area.
The wide windows offer stunning views of the green valley from the living room, kitchen and dining room. The master bedrooms are located in another wing of the house, which faces the woodland.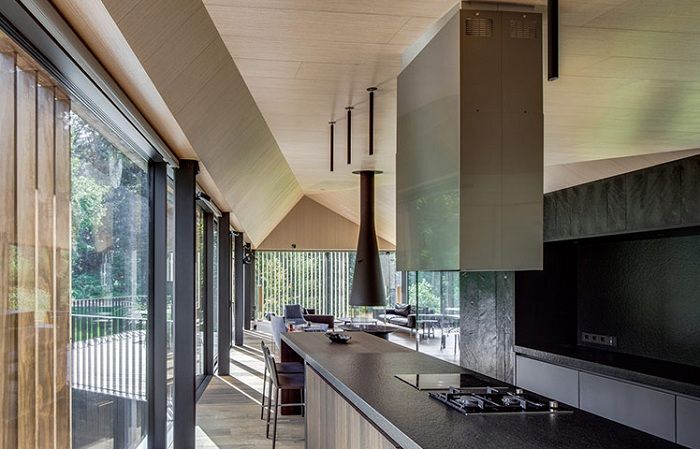 Villa by Arches Architects. Kitchen.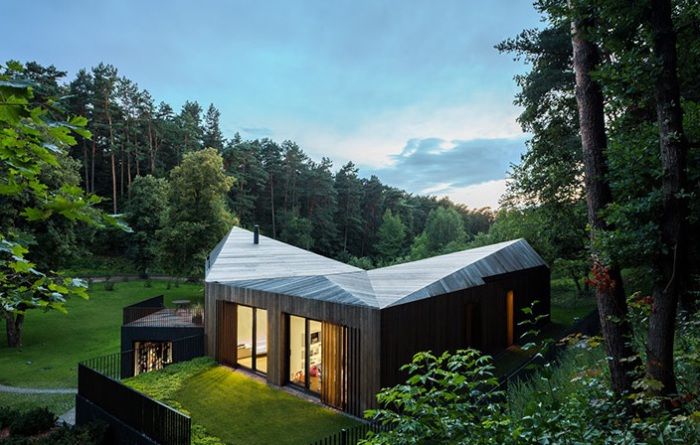 Villa by Arches Architects. Back view.
The Polish city of Katowice also has a non-standard
residential building with optical illusion effect.
The upper and lower levels are located at an angle of 90 degrees relative to each other, and the mirrored partition makes the massive upper part of the house seem to be about to fall.