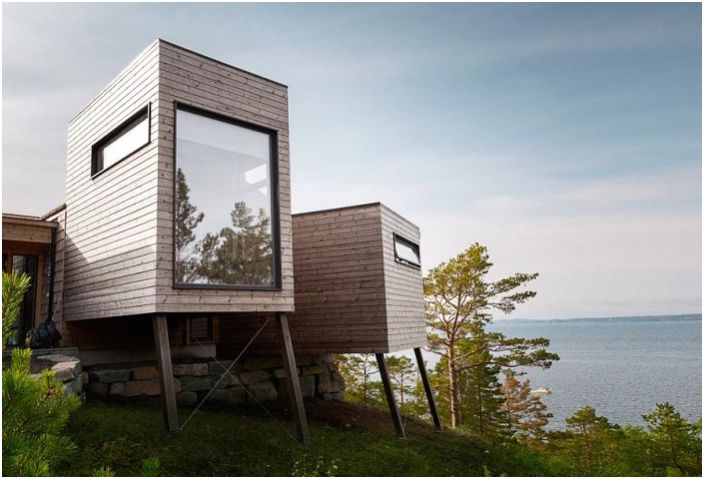 Holiday home in Norway.

Norway's harsh but picturesque nature attracts many tourists to the country, which is why hospitality owners often try to locate their hotels right in the middle of an unspoiled wilderness. It is in such a place that a recently rebuilt small holiday home is located. Its simple design fully compensates for the scenic view from the window..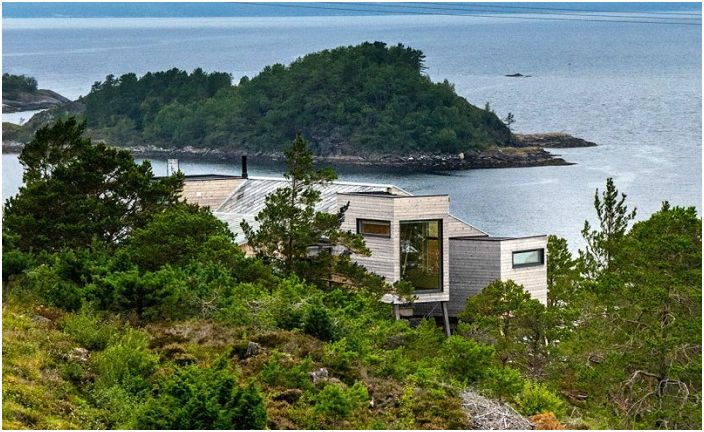 Architectural project of the studio Rever & Drage Architects.

Rever & Drage Architects has completed work on a holiday home located in Straumsnes on the west coast of Norway. The old dilapidated building of the 1950s was destroyed, and in its place the customer wanted a simple and open dwelling in order to get an overview of the picturesque landscape.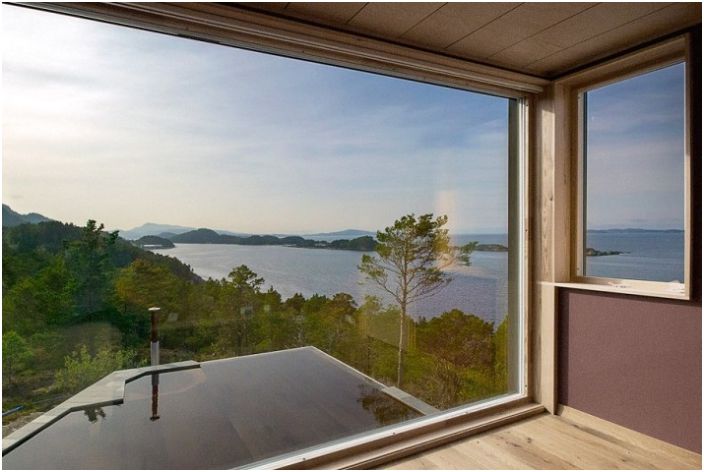 Wide windows offer stunning views.

The house consists of a central room adjoining several modules. Each of them has a separate living room, bedroom with bathroom, kitchen. Modules have wide windows that offer stunning views of the fjord.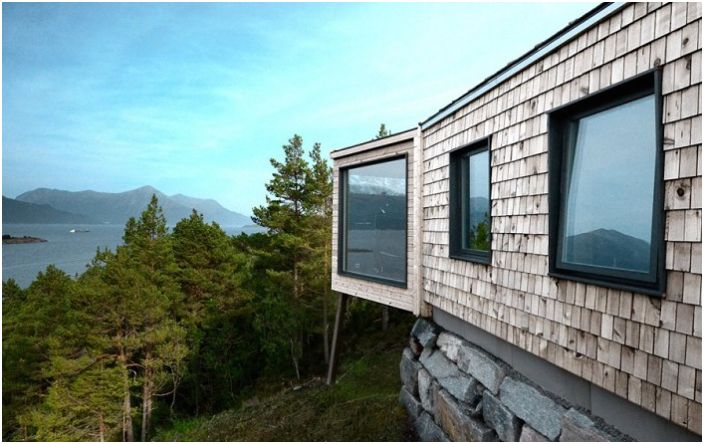 The house is covered with shingles.

In the construction, along with modern cubic volumes, simple building materials are perfectly combined. The roof and walls of rectangular structures are covered with shingles.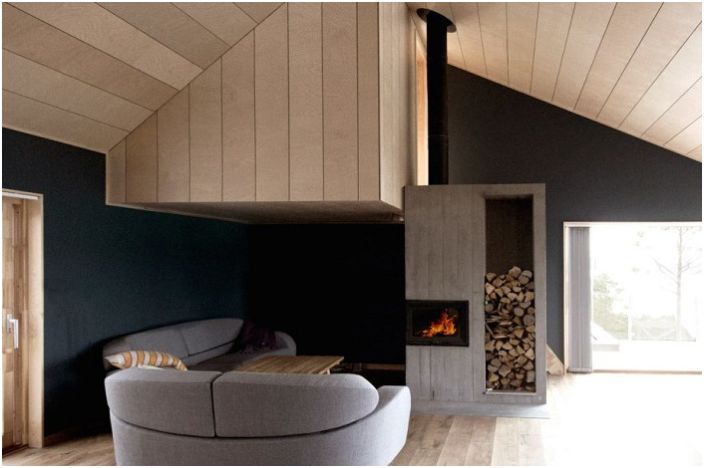 Holiday home in Norway. Interior.

The interior is also made in a minimalist style: simple shapes, only the most necessary furniture – all this is offset by an excellent view from the window.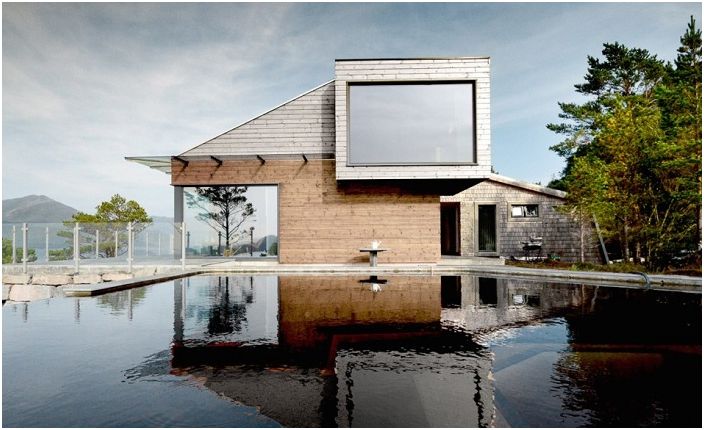 Holiday home in Norway. Swimming pool.

From the previous infrastructure, the architects left only the pool. After restoration, it fits perfectly into the overall architectural ensemble, reflecting the harsh nature.
Another house, built right in the middle of the harsh Norwegian nature, is located on the coast in Larvik. The house is located on stilts just 5 meters from the water.