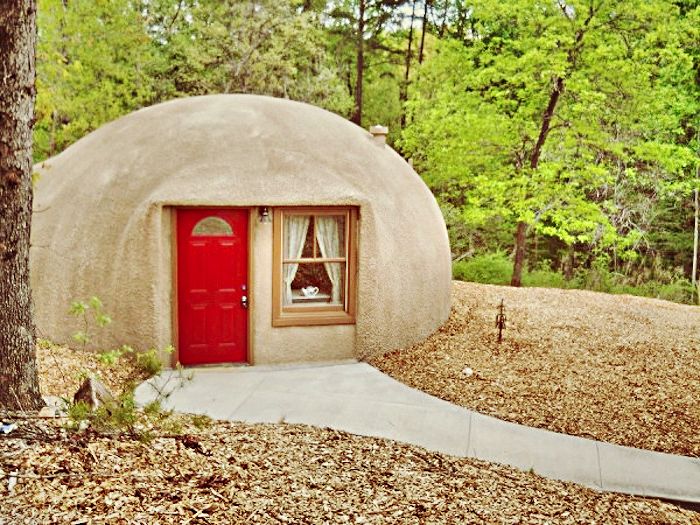 House of hobbits for eco-lovers.

The HovelStay website has become a kind of antagonist competitor to the AirBnB service, which is a platform where you can rent housing around the world from its direct owners. On HovelStay, among mansions and penthouses, you can find offers for an economical vacation, which will surely be appreciated by lovers of eco-recreation and those who are close to the hippie philosophy..
1. Alpaca farm in Israel, $ 24 per night


Alpacas on an Israeli ranch.

The owners of an alpaca farm, an adorable llama-like cloven-hoofed animal, said they literally fell in love with the animals when they first saw them in the Andes. They decided to breed them in their homeland, Israel..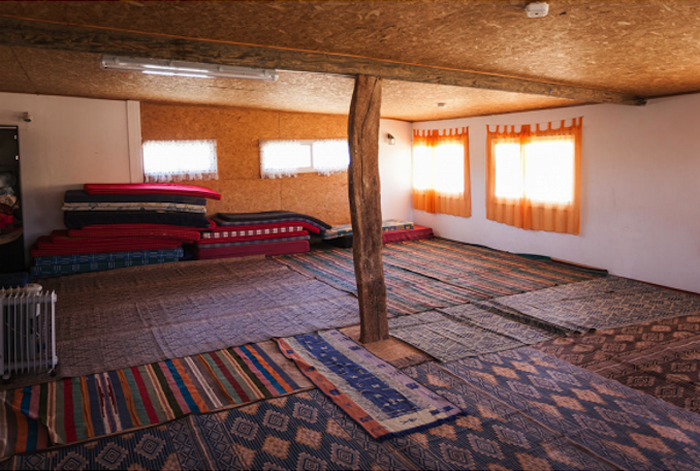 Guest room.
As a result, a ranch arose in the heart of the Negev desert, which somewhat resembles both the Wild West and the Bedouin oasis..


Kitchen-restaurant for guests.
A large and spacious hall was built at the ranch for tourist services with large windows, which offer a beautiful view of the farm with grazing alpacas. This room can accommodate up to 20 people.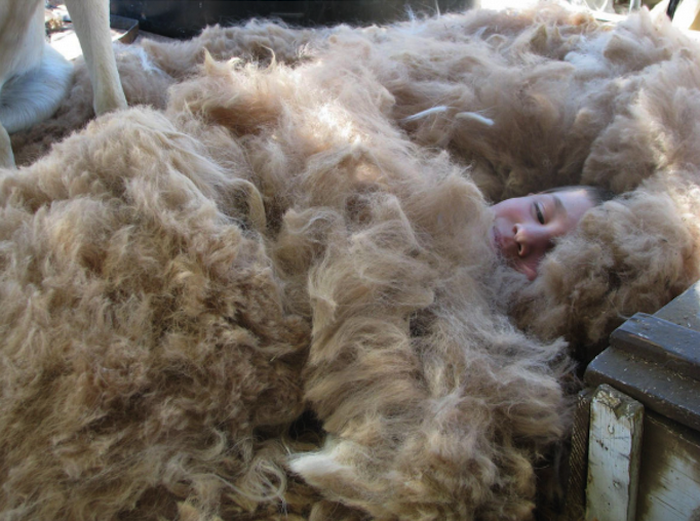 Happy childhood.
2. Boat in Miami for two, $ 50 per night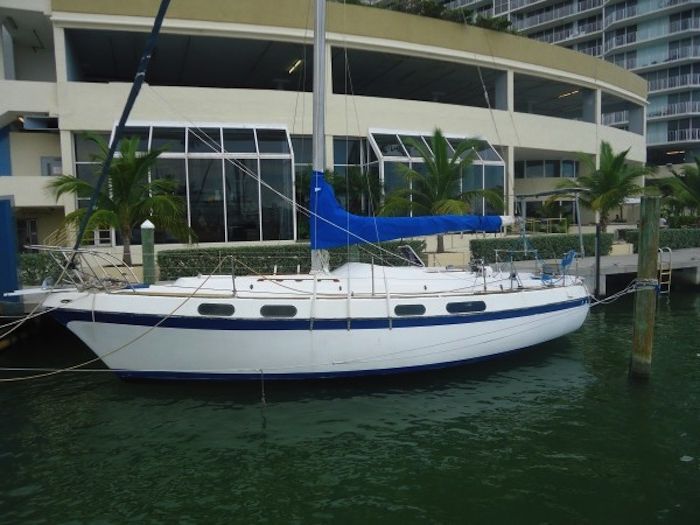 Rest on the waves.

A yacht with all the amenities is moored near the pier in Miami, in which a couple in love can spend the night for $ 50.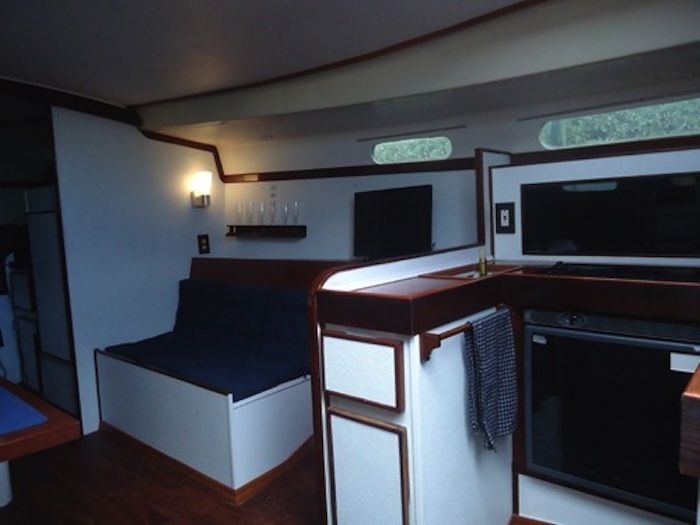 Comfortable cabin for an unusual stay.
3. House in Crete, from 65 $ per night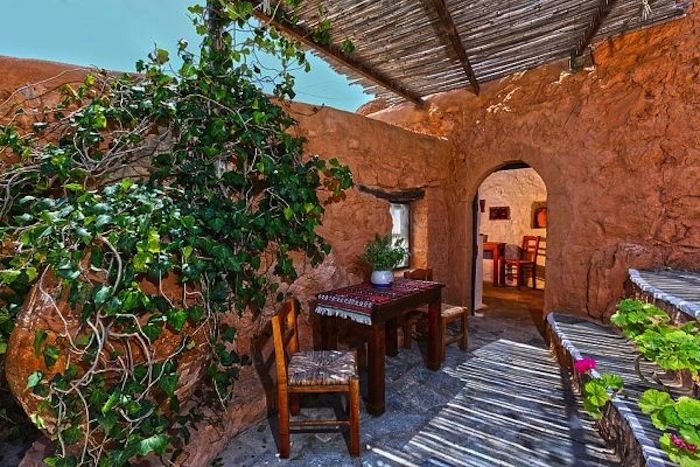 Apartments in Crete.
The house does not have a single electrical outlet, and lighting in the evening is provided by oil lamps. Your smartphone or laptop can be charged only in the owner's house of such an unusual place to relax..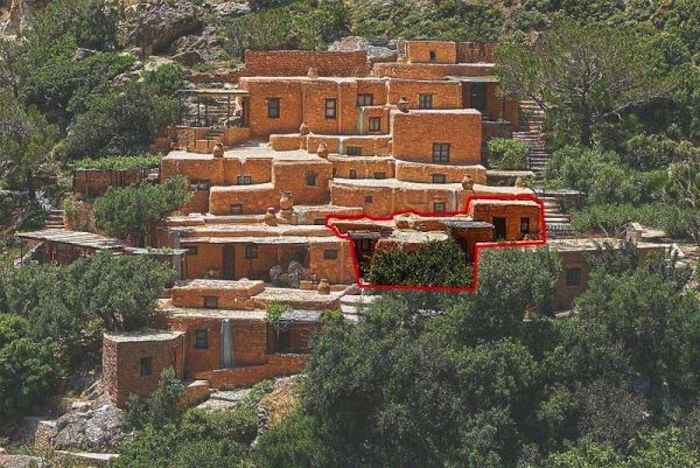 This street, this house.
4. "Mermaid House" in Colorado, $ 99 per night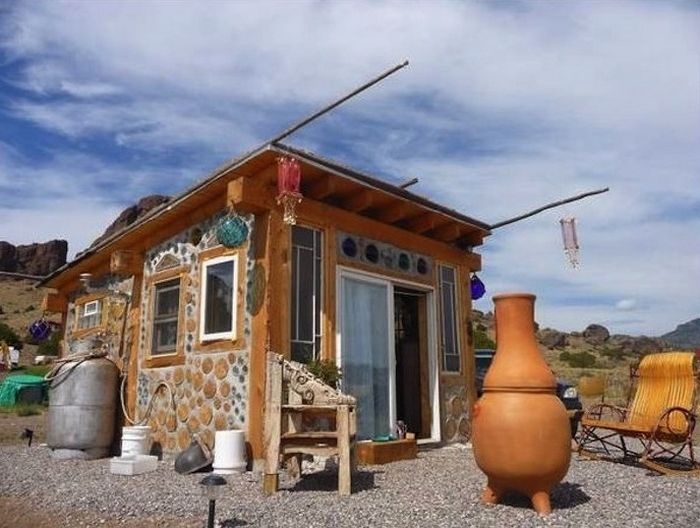 Mermaid house
In a wooden house you can feel like in a fairy tale. Located on a 15-hectare farm, this holiday home is better known as Angel Rock Ranch. It offers magnificent views of the surrounding mountains.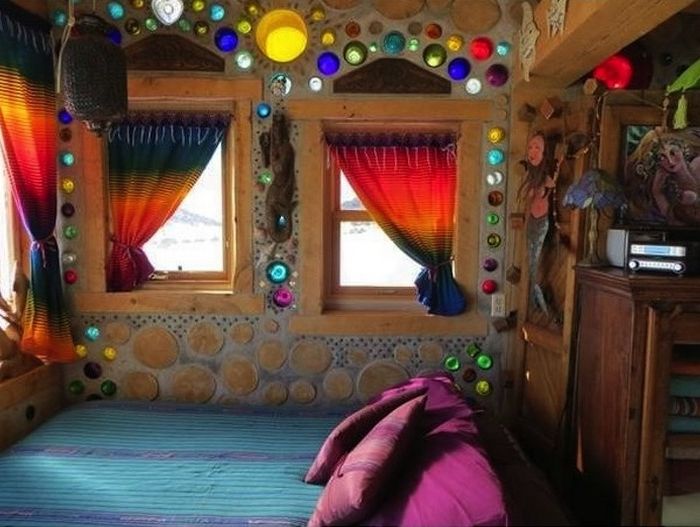 Mermaid house interior.
5. "Forest Yogi Huts" in Guatemala, $ 40 a night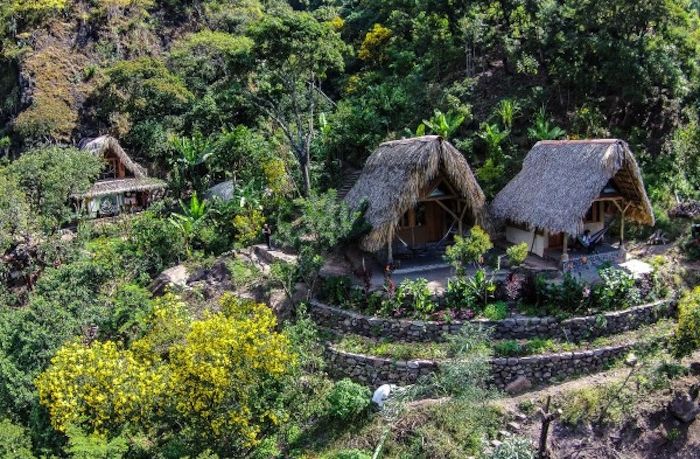 Forest huts for Guatemalan tourists.

These primitive yet charming houses offer magnificent views of Lake Atitlan and the volcanoes surrounding it. Rest in such a place promotes unity with nature and practicing meditation or yoga.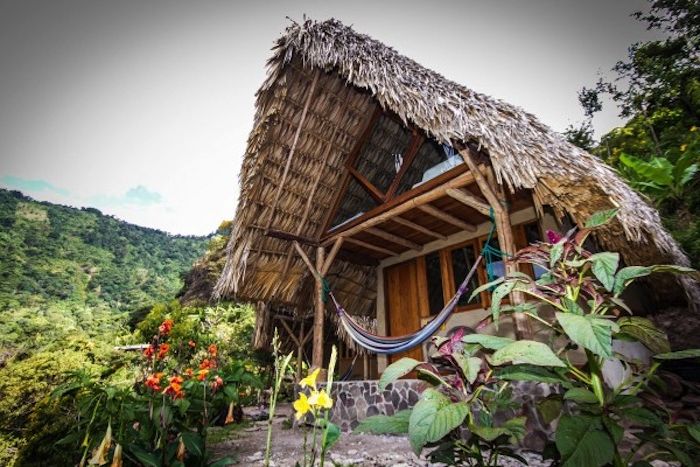 A wonderful place to meditate.
6. Cozy cottage in a California forest, $ 99 per night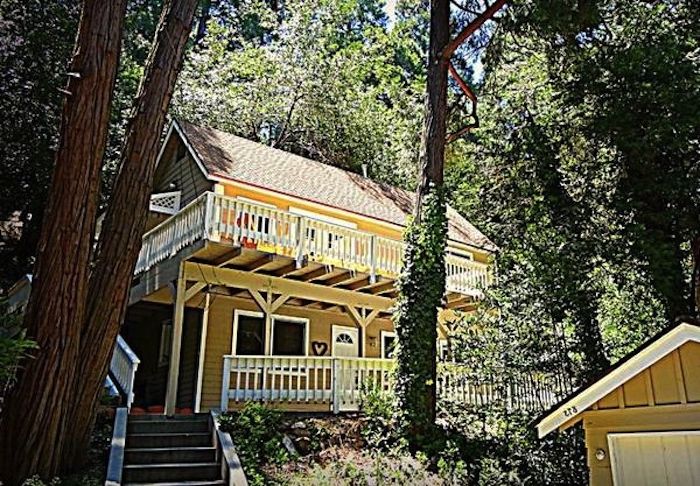 House in a California forest.

What could be better than relaxing in the forest? Wooden furniture and interior decoration, soft sofas and access to the terrace, a few meters from which there are centuries-old trees.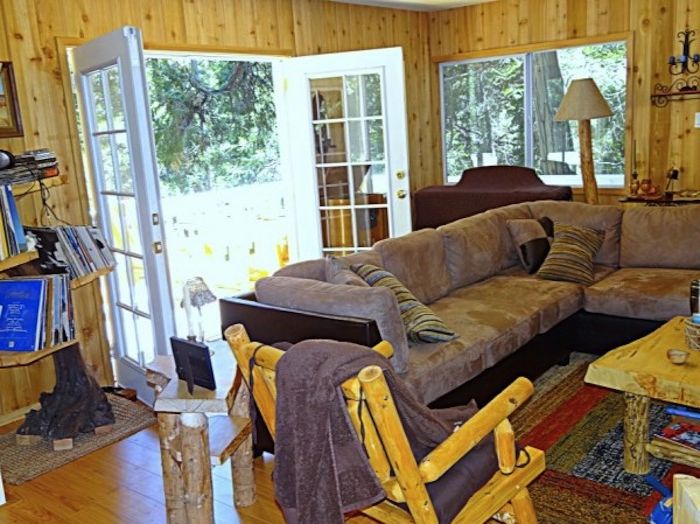 Eco-style forest house.
7. Charming Spanish country house, $ 99 per night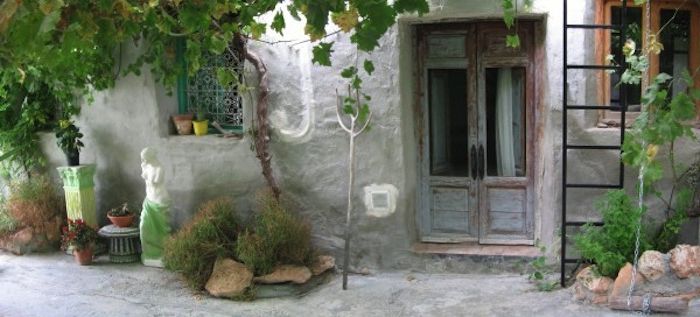 Cute courtyard.
This semi-cave house has been named by the Sunday Times as one of Europe's Best Vacation Destinations.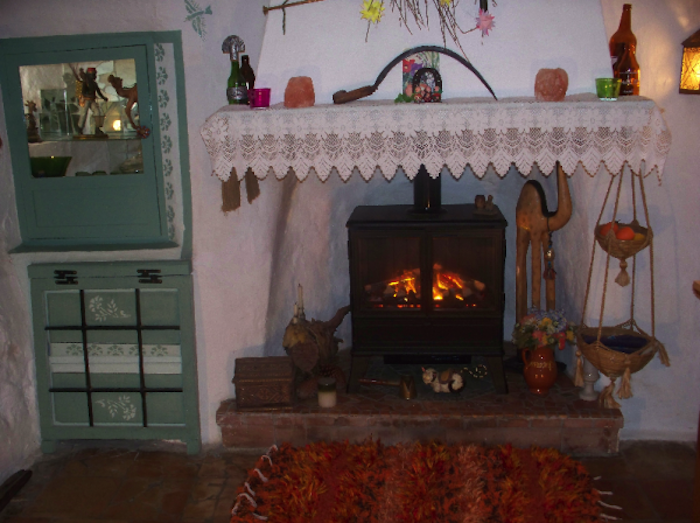 Coals in the fireplace.
Inside the rock there are amazingly light and "airy" 9-room apartments.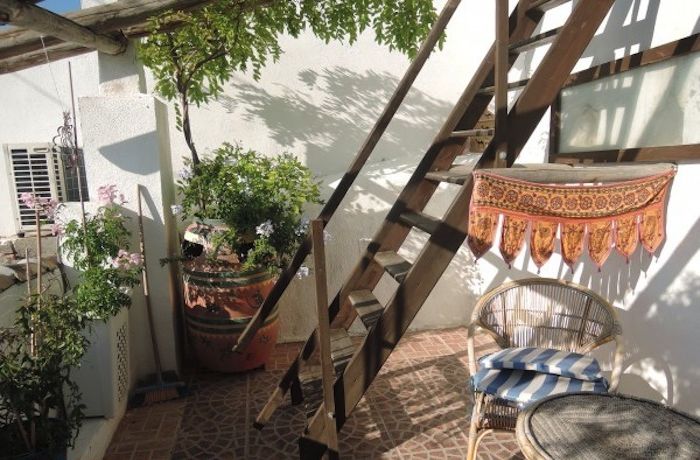 House staircase.
Two terraces were built on the roof of this unusual house with stunning views of the surroundings, one of which is equipped with a swimming pool.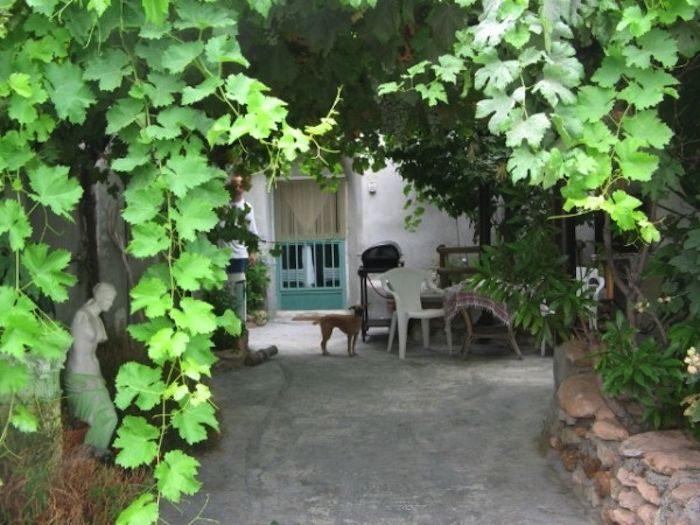 Venus, Cerberus, Zeus: Feel Involved.
Features of this cave cottage: turtle garden, miniature fairytale grotto hidden in the interior wall, decorative mosaics on the walls and floors, most of the interior is handmade and soft furnishings.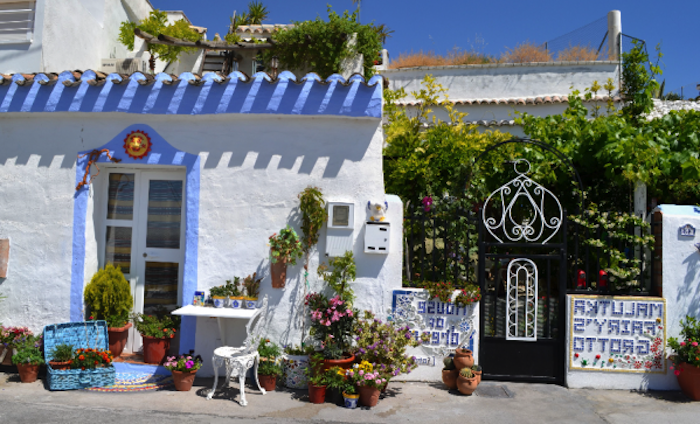 Front gate.
8. California Vintage Cottage, $ 99 a night


Traditional interior of the 2nd half of the 20th century.
9. Bosnian hunting-style forest hut, $ 16 per night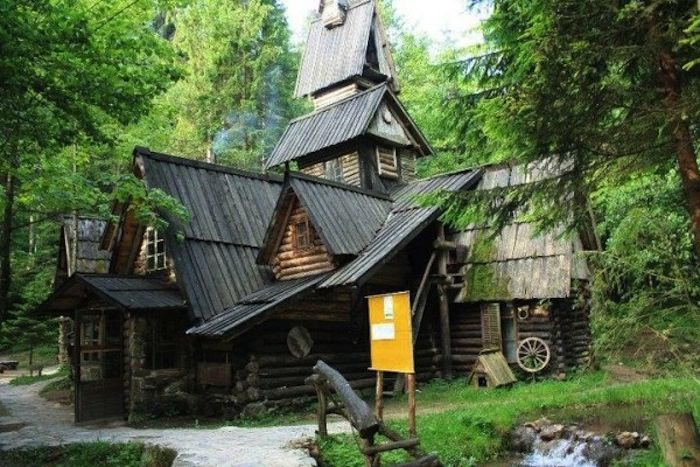 Forest hut.
Borislav Yankovich has made his dream come true by creating a small art gallery of paintings right in the middle of the forest. Today, the hunting lodge provides its visitors with bungalows to stay, food cooked on a fire, and a modern bar.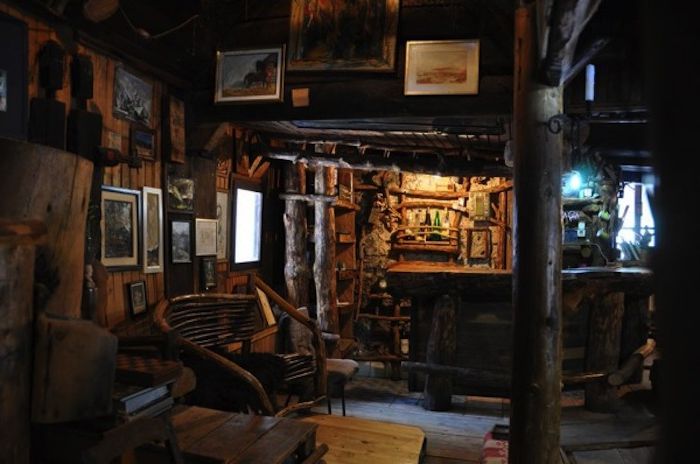 Painting gallery right in the middle of the forest.
It hosts an annual jazz festival, which attracts visitors from all over the world in summer..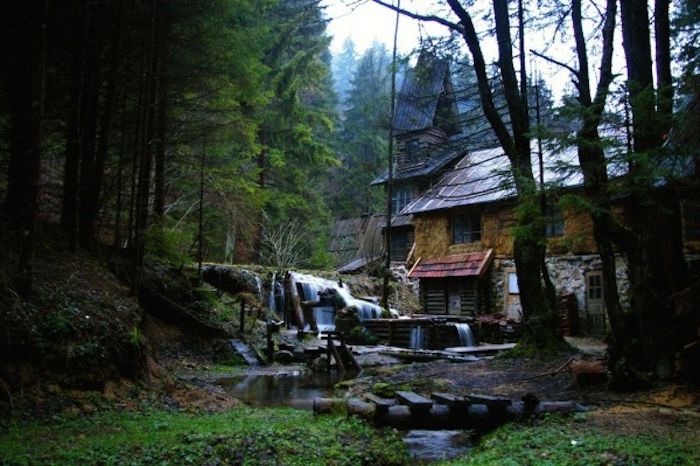 Forest stream.
10. Havana Nights, Cuba, $ 50 per night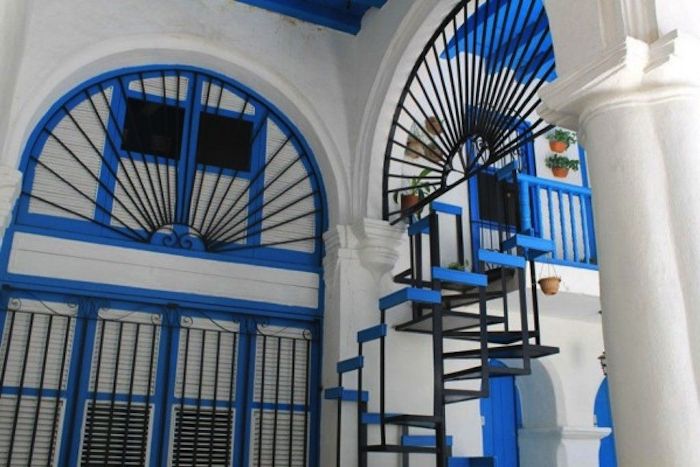 Hotel Havana Nights.
The hotel was built in typical Cuban style. It is possible to rent rooms for one or two people, which are equipped with shower, bath, air conditioning and minibar.



Hotel courtyard.
11. Camping in the Buffalo Teepee, Oregon, USA, $ 50 per night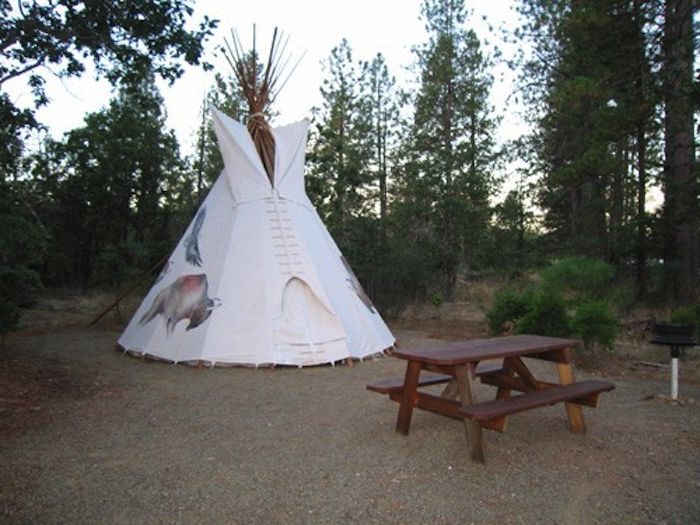 Buffalo Teepee.
Separate houses for visitors are made in the form of original Indian huts "tipi".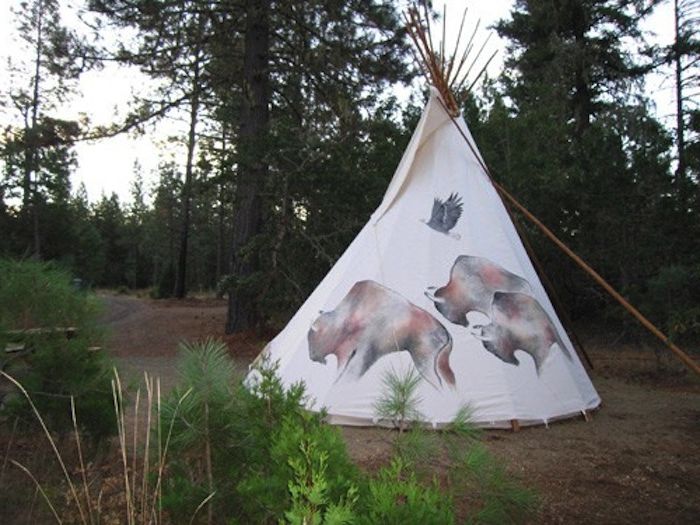 Visitor houses.
12. Penthouse in Williamsburg, $ 65 a night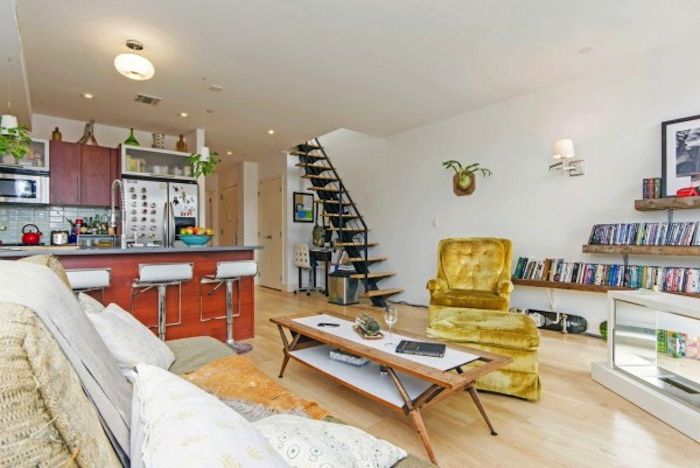 Penthouse in Williamsburg.
5% of each customer's order goes to support a youth project that provides assistance to the homeless.


Park view.
13. House on a cinnamon tree in Dominica, $ 40 per night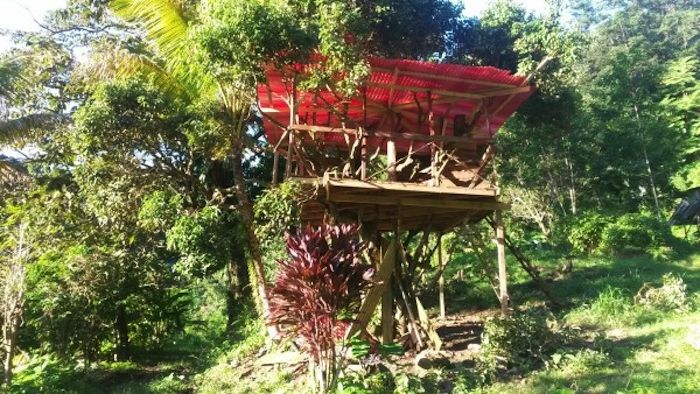 Cinnamon tree house.

For $ 40, you can feel like Tarzan sleeping on a soft bed right on a tree near a waterfall in the forest.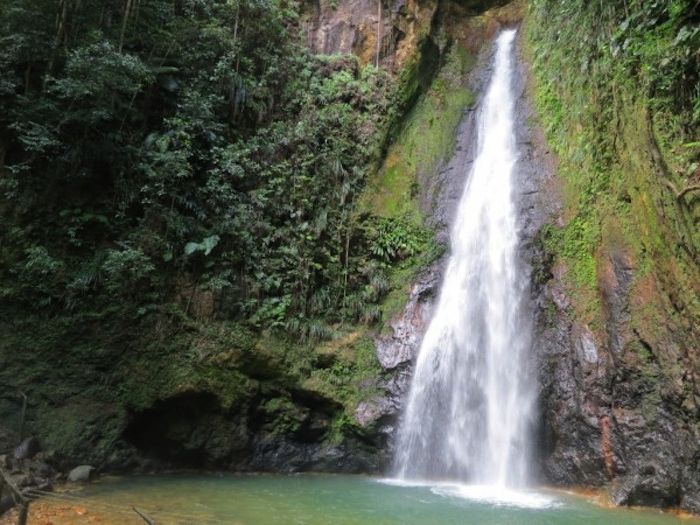 Tarzan's shower.
14. Mexican "pipe rooms", $ 31 per night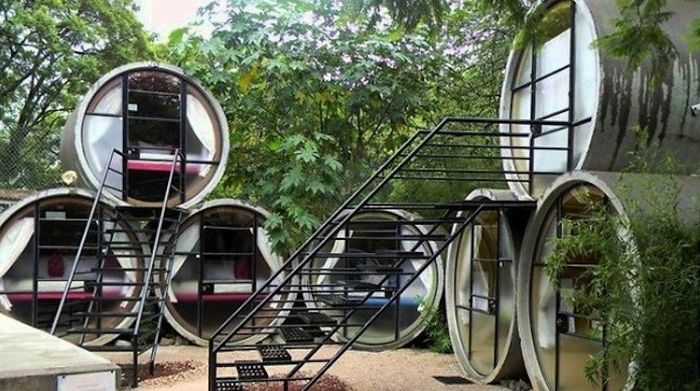 Numbers in pipes.
Quirky hotel with pipe-shaped rooms located in Tepoztlan village, just 45 minutes drive south of Mexico City.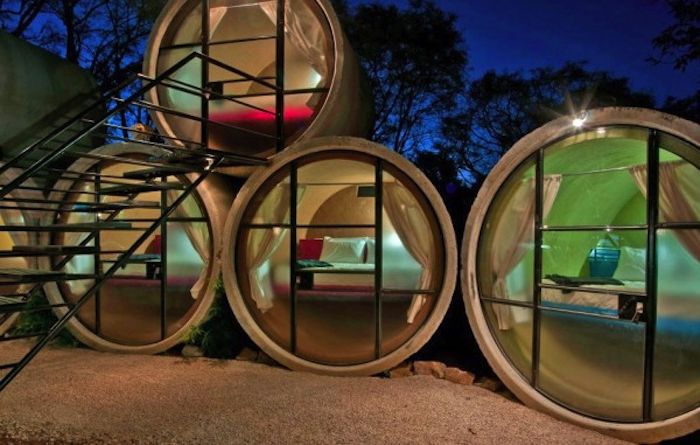 Fly into the tube.
15. Opportunity to sleep next to horses in California, $ 12 per night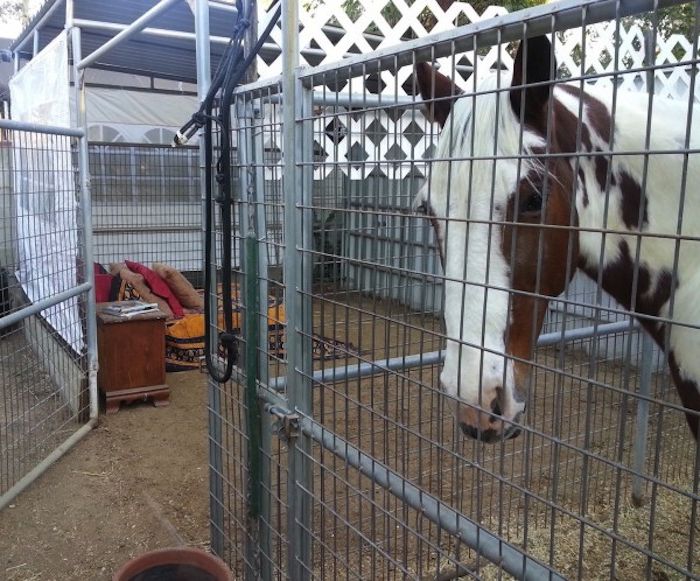 Horse number.
A bed in such a "room" is a blanket thrown over a bale of hay. Horses, a phlegmatic guard dog and several cats are literally 2 meters away. If it is cold at night, the cat will snuggle under the side to warm it up, and the horse's quiet snort will be better than any sleeping pill. For those wishing to read at night, the owners offer an extension cord from which you can connect a lamp. Kitchen and bath are in the owner's house.
No less interesting are the 7 most romantic tree houses that can be ordered through the online service. Ideal for newlyweds who want to retire from the whole world.