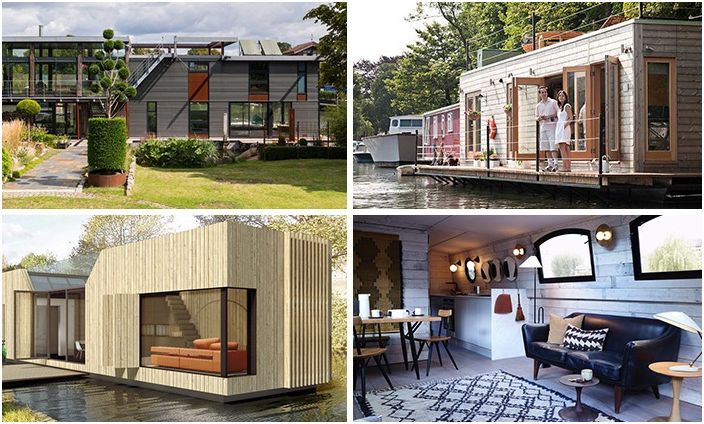 Houses on the water.

London has a reputation for being one of the most expensive cities in the world. It is no secret that many city dwellers and visitors are trying to find a cheaper alternative to stay in the UK capital. One of these options is seriously considering small dwellings on the water. Here are some reasons to defend this proposal:
1. Cheaper than housing on land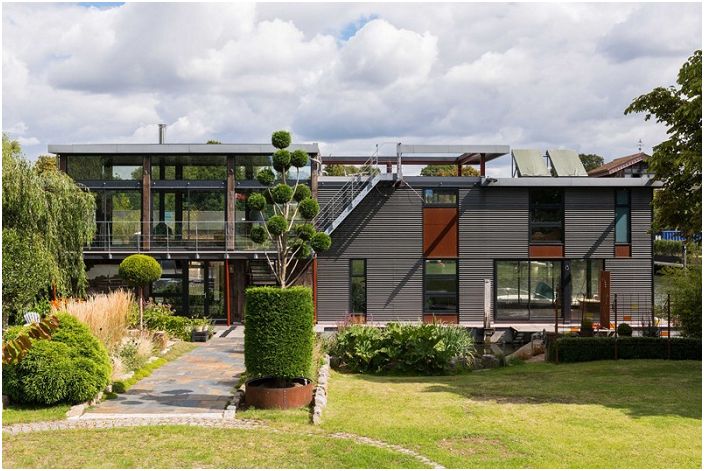 House on the water by MAA Architects.

No one insists on the low cost of a small house on the water, however, floating dwellings, the cost of which can vary from 10 to 200 thousand euros, will become much cheaper for owners of an average house in London, for which they will have to pay at least 500 thousand euros.
2. Compact layout and a new view outside the window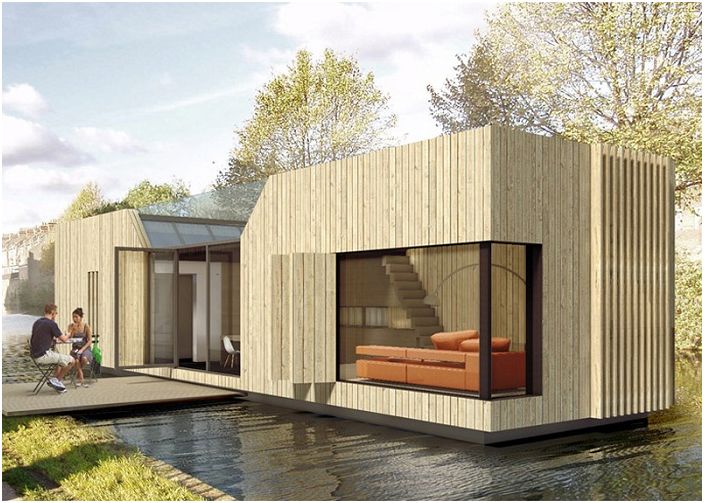 Floating Homes Ltd & BAKA Architects.

The new generation also has new thinking. For them, the prospect of living in an area of ​​10 square meters will no longer seem terrible. In addition, on the quays of some canals in London, there is a two-week restriction on the stay of the house. The landscape of the owners of the house afloat is constantly changing.
3. Proximity to iconic places of the capital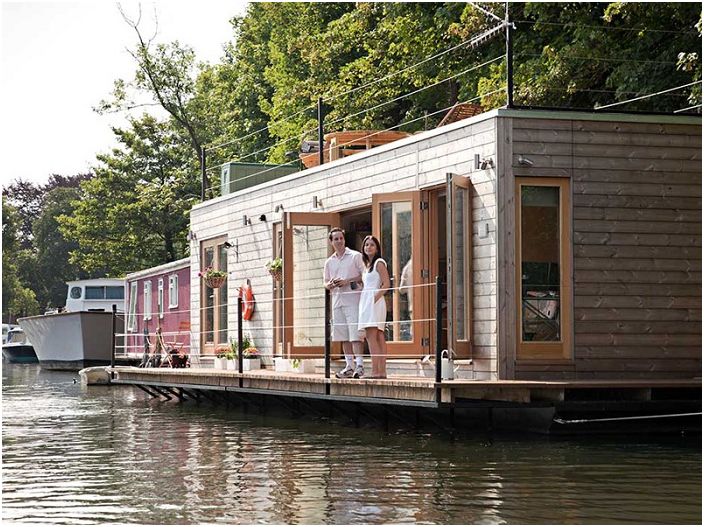 Houseboat by EcoFloat.

Those who can't stand the hustle and bustle of the city can sail to quiet areas, but those who like to be in the thick of things can moor their houses on the central waterways of London.
4. Friendly neighborhood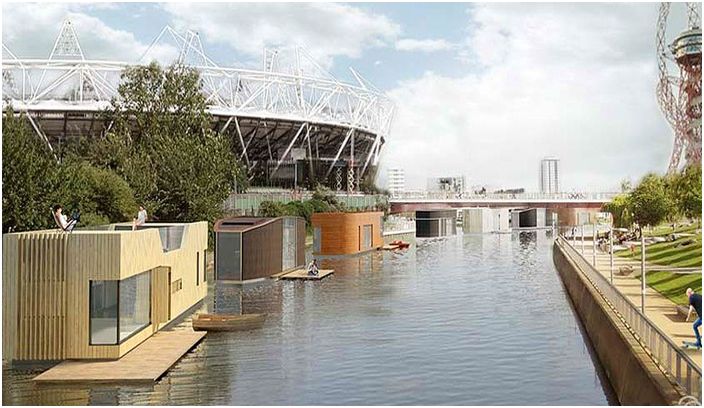 Floating Homes Ltd & BAKA Architects.

Thousands of people who live on the water along 160 km of canal banks consider themselves very friendly neighbors.
5. Romance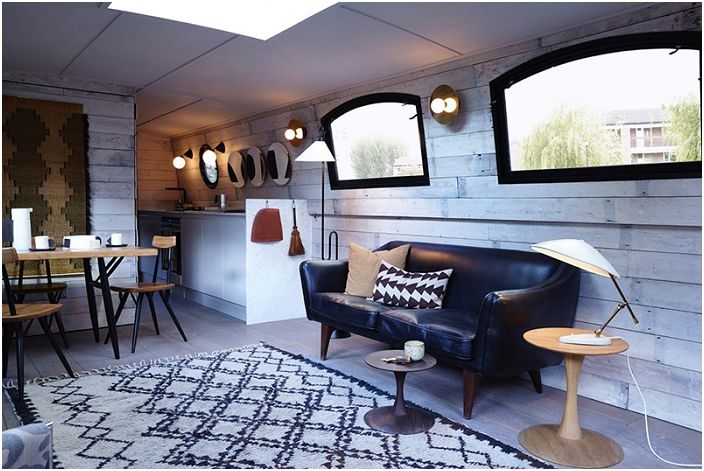 The interior of one of the houses on the water.

10,000 people living on the water in the capital believe that they have managed to escape from the routine lifestyle. Every day they get a small dose of adventure and romance while staying in the city..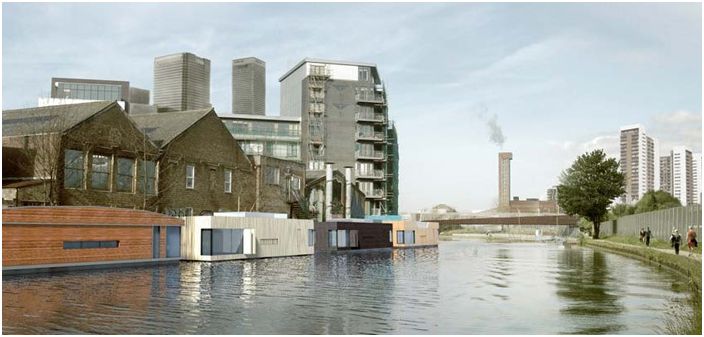 Floating Homes Ltd & BAKA Architects.

The practice of living on the water is also very popular in Holland. Not far from the town of Lelystad is a residential complex of 8 floating buildings.