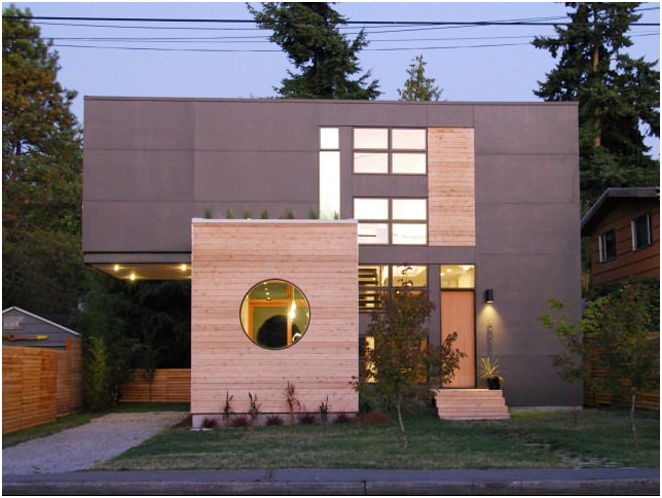 The house was built in 2010 in the District of Columbia in Seattle. The rather compact and extremely modern design of a small home, inspired by minimalism, reflects the owner's need for a neat and light home with a visually uncluttered design. The home is located in a quiet area of ​​Seattle, on Fast Arterial Street, next to a shopping center.
The architectural studio pays great attention to meeting the needs of its clients. Here's what architects have to say about their way of working: "In every project, we adapt our architecture to express effective use of space, creative use of materials and the relationship of internal and external connections.".
The house is structured on two floors, very bright with good light penetration. This compact housing has many windows that provide scenic views of the garden and street. In the design of a small house, a metal staircase similar to an industrial one connects the floors. This is one of the elements that make us think about Scandinavian loft design..