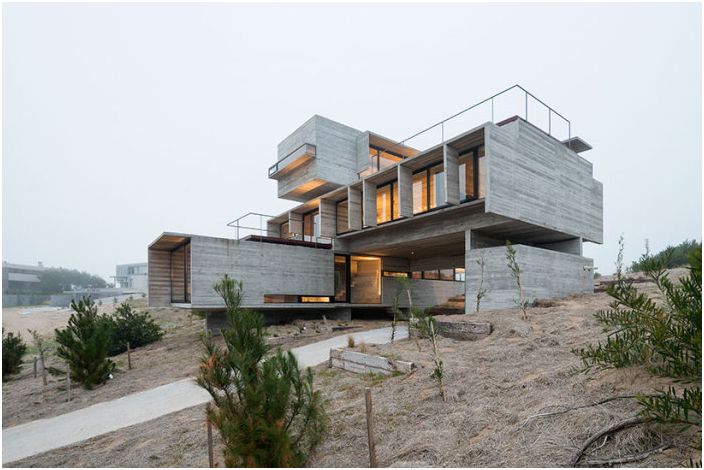 Casa Golf – minimalist mansion.

The concept of comfort and coziness in the house is different for everyone. An architect from Buenos Aires has completed his new project – a residential mansion. The main building materials in it are concrete and glass. This minimalist geometry of the house is intended to soften the look of the green golf course nearby..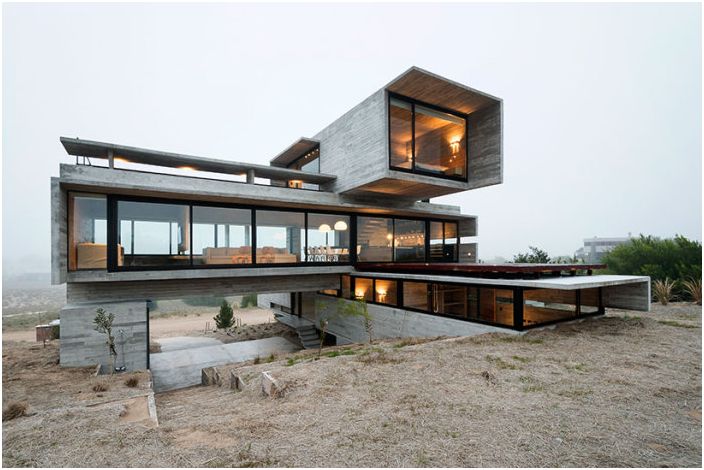 Project by architect Luciano Kruk.

Architect Luciano Kruk has relatively recently completed the design and construction of the Casa Golf private mansion located in the center of Costa Esmeralda near Buenos Aires (Argentina). The house was built near the golf course, which is the reason for the name.
The mansion is a jumble of massive geometric shapes. The architect chose concrete and glass as the main materials. In his opinion, such a contrast will only emphasize the individuality of the building..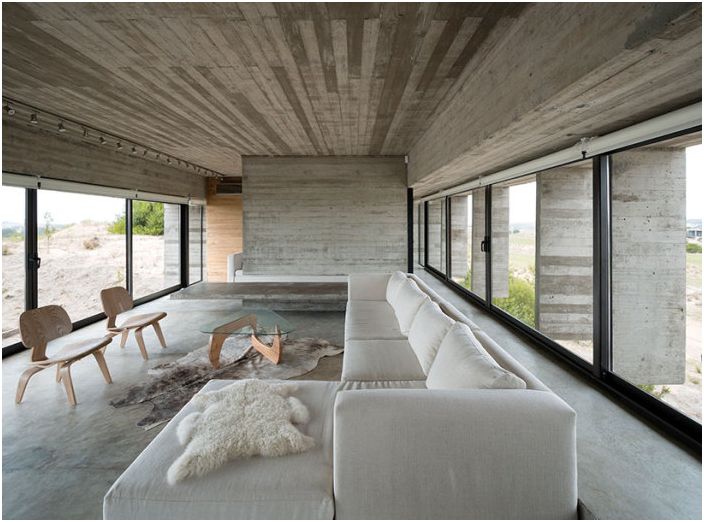 Casa Golf. Living room.

While the concrete rectangles appear to be separate structures from the outside, the 274 square meter interior is thought out down to the last detail. In transverse «rectangle» there is a living room, dining room and kitchen. The interior is designed in a minimalist style. Modesty and dull surroundings are offset by a view of the green golf course.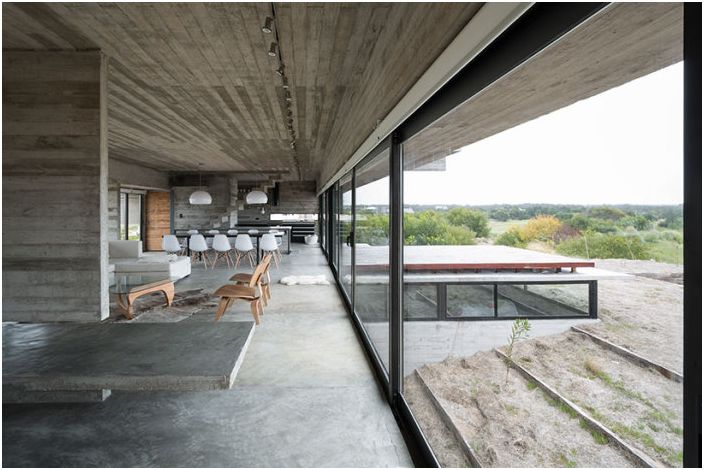 Casa Golf. Living room.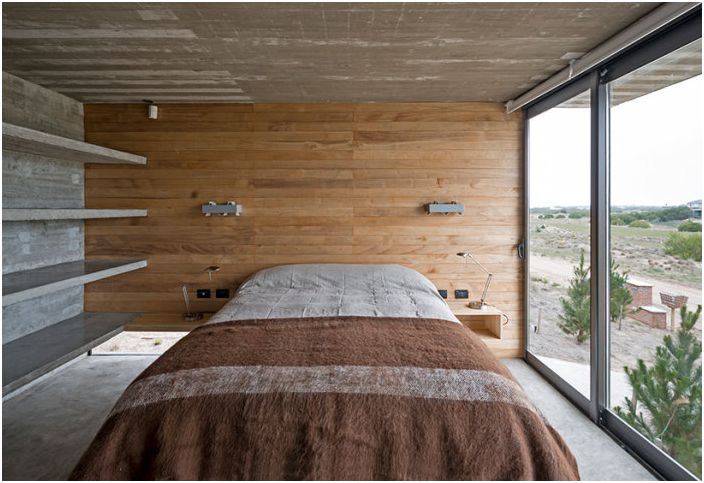 Casa Golf. Bedroom.

On the upper tier is the master bedroom, and at the very bottom there are two more guest bedrooms and private bathrooms..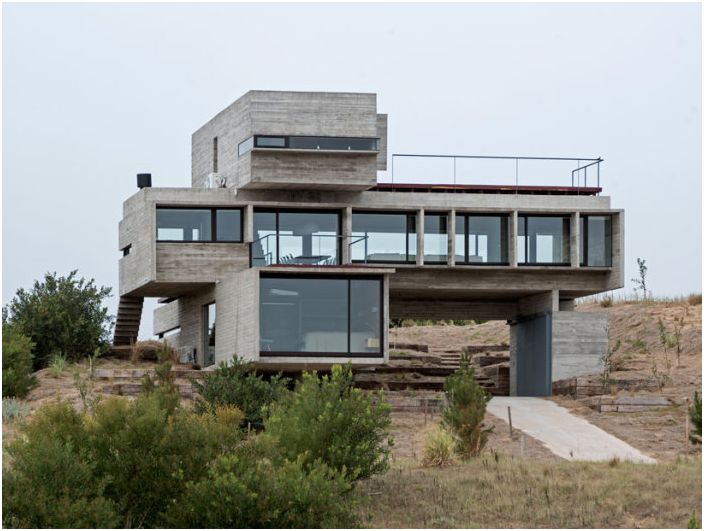 Casa Golf – a house with geometric volumes.

Geometric shapes can be not only gray and boring, but also bright and fun. Butcherknife Residence – a house with colorful balconies has become a great alternative to boring buildings.