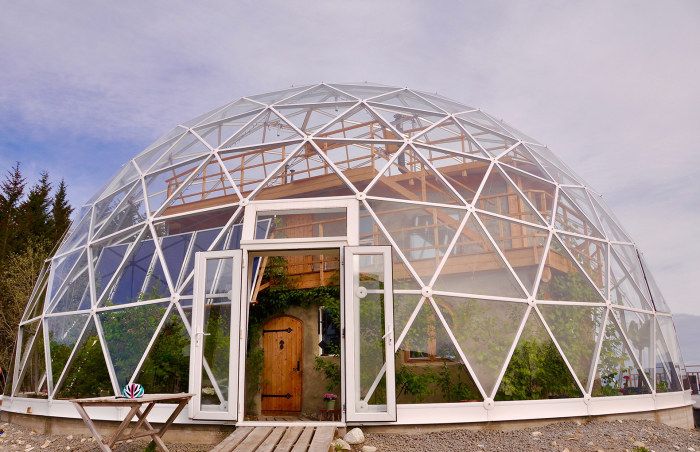 The polar house, which is always warm.
The married couple Benjamin and Ingrid Hjertefolger live with their children in the northern part
Norway
on the island of Sandhornaya. Despite the fact that the area is located in the Arctic Circle, the owners grow vegetables and even tropical fruits in front of the house. Their dwelling is covered with a dome, due to which the temperature inside the structure is much higher than outside even in the most severe frosts..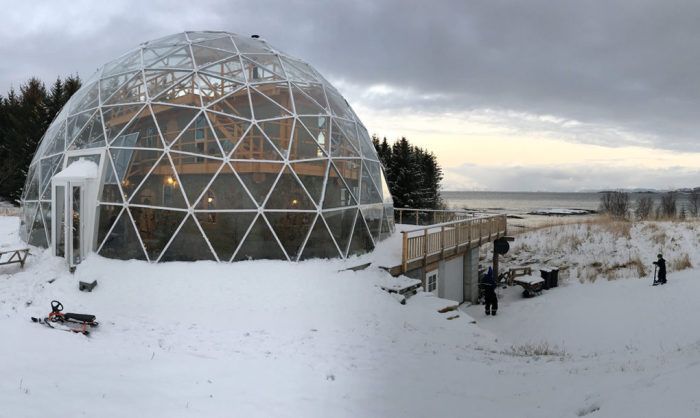 House in the Arctic Circle.
A family of six lives in an eco-friendly home
Naturhus
. The three-storey building itself, with an area of ​​180 square meters, is made of clay and straw. Outside, the house is covered with a geodesic dome. This decision significantly increased the temperature under the glass. In addition, there are several garden beds near the house..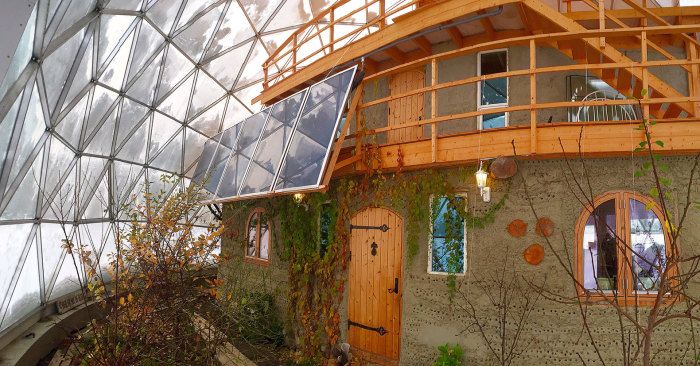 Space between the house and the outer containment.
The head of the family, Benjamin Hjertefølger, notes that due to the polar winter (three months a year it is dark) it is impossible to do gardening all year round. However, even under such conditions, they can grow crops that are completely unusual for this type of climate: cucumbers, tomatoes, apples, grapes, herbs, etc..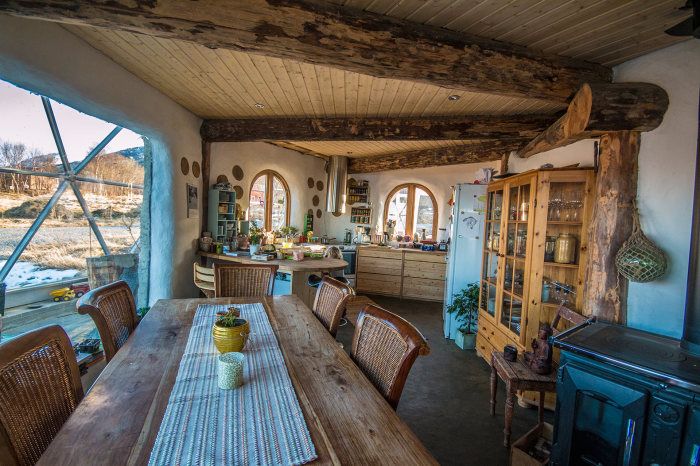 House interior under a glass dome.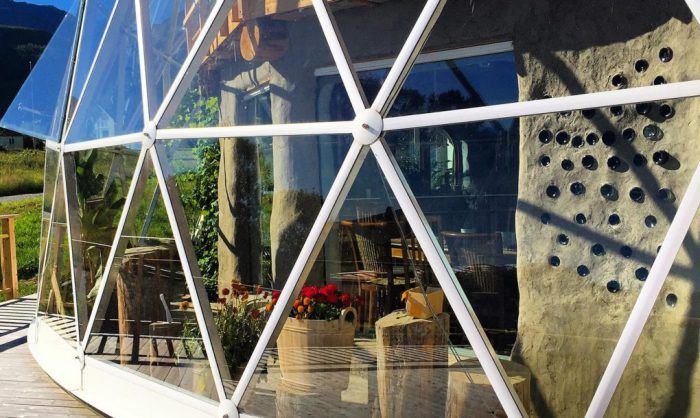 Construction of a house that stores heat in any frost.
The Hjertefolger take great care to minimize their negative impact on the environment. The family uses biodegradable products at home, water from the house is reused for watering the beds.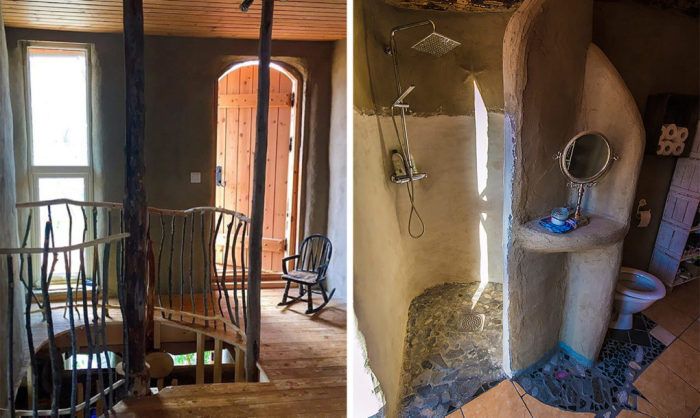 Inside the house.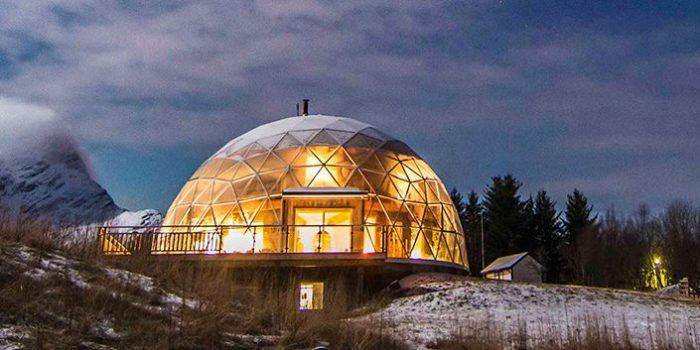 Under the winter skies of the Arctic.
A similar structure can also be found in neighboring Sweden. Married couple
covered the house with a glass greenhouse,
and now, when it is -2 outside, under the hood of the spouses on the terrace the temperature reaches +20.