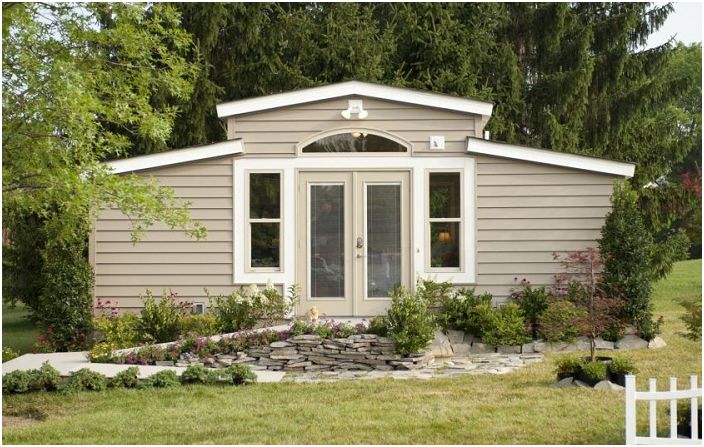 MEDCottage – a house for an elderly parent.

In every family there comes a moment when parents become old and can no longer fully serve themselves, and do not want to become a burden for their children. It is for such cases that the project of a small house for pensioners has been developed, which can be placed next to the dwelling of the younger generation. At the same time, parents will feel independent, and if necessary, children will always come to their aid..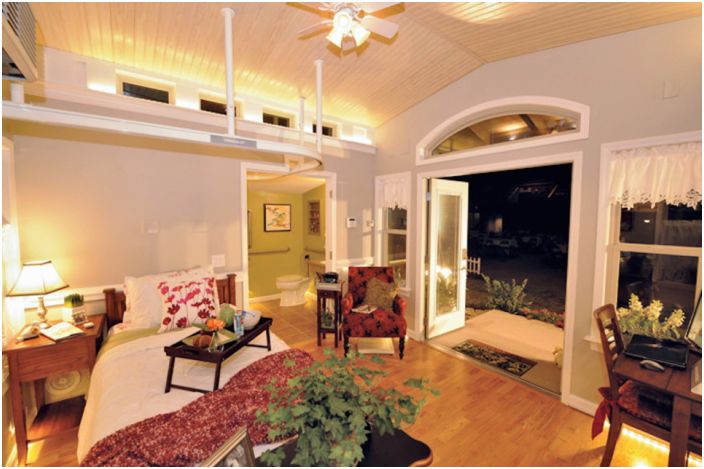 The house is only 26.6 sq. meters.

The American company N2Care has developed an alternative to nursing homes and introduced miniature housing for the older generation. We are talking about a small one-person house MEDCottage with an area of ​​only 26.8 square meters. However, this is not just a dwelling, but a house specially equipped for the needs of a person aged.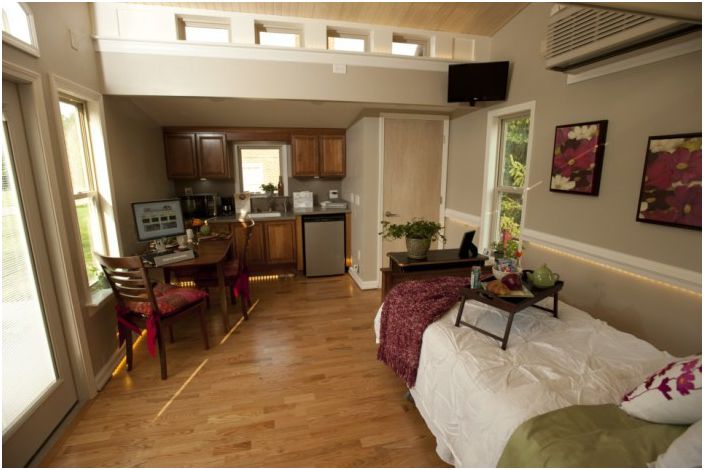 House project for elderly parents, developed by N2Care.

The cottage has a mini-living room with an armchair and bed, a kitchen and a bathroom. The whole house is equipped with sensors. A computer program reminds pensioners to take medication, activity sensors monitor how much traffic is going on in the house. If suddenly a person falls, then his relatives will trigger an alarm.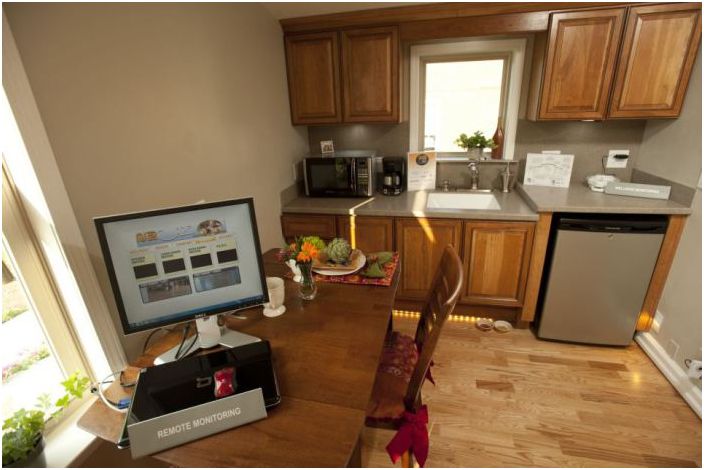 House for one person.

The developers believe that MEDCottage, in which an elderly parent lives, should be located near the house with his children so that the children, in which case, can always come to the rescue..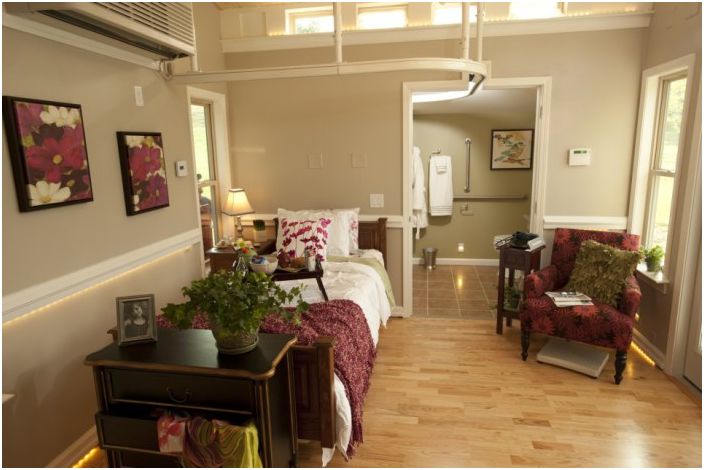 House with an area of ​​26.8 sq. meters.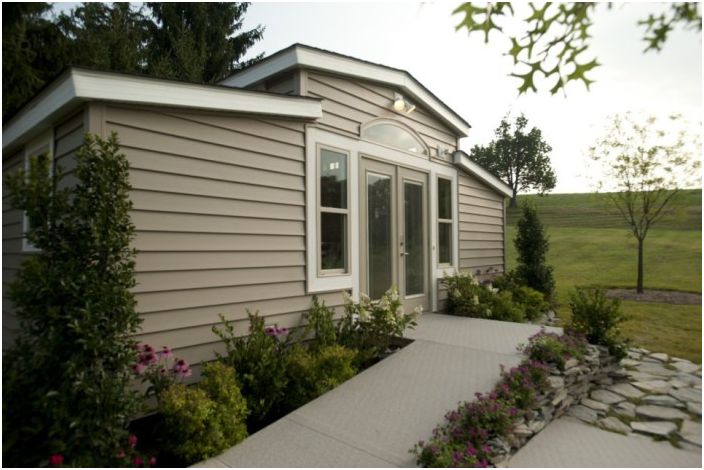 MEDCottage – a house for an elderly parent.

Of course, this house is very convenient, but it can be used as an excellent summer cottage option..