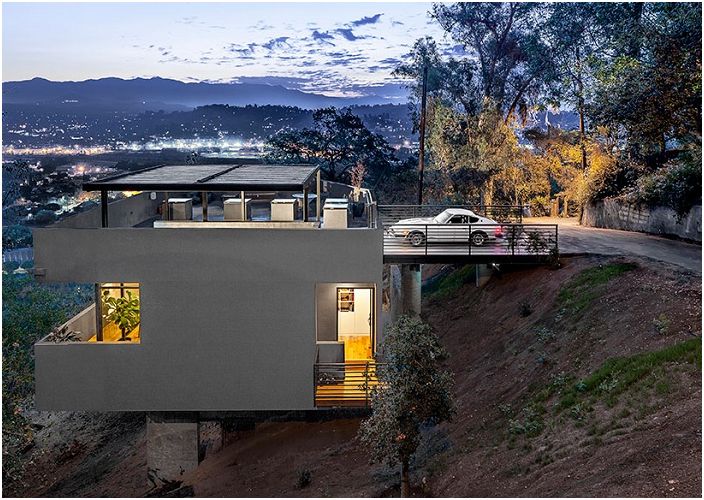 Car Park House – a house with a rooftop garage.

On a steep slope on the outskirts of Los Angeles, there is a mansion with a non-standard layout. Garage, which is usually located under the residential floor, architects «moved» to the very top. Considering the peculiarities of the chosen landscape, this original step was fully justified..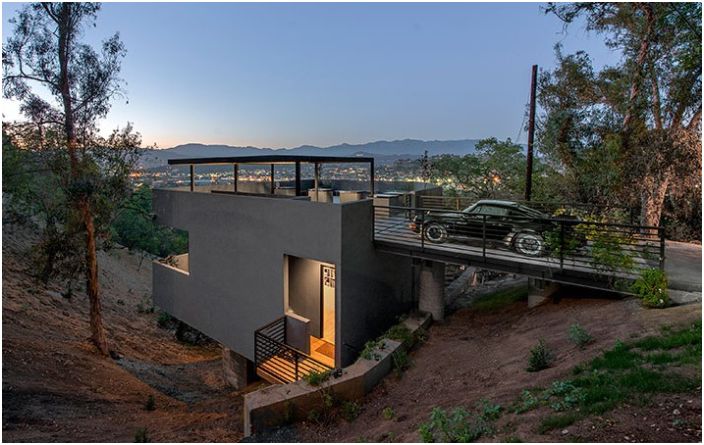 Anonymous Architects' architectural project.

The American design studio Anonymous Architects has completed the construction of a private mansion for the Los Angeles County. Car Park House attracts passers-by with its slightly non-standard look. The house itself is located on a steep hilly slope. As the architects themselves note, they like to solve the complex tasks assigned to them. In view of the impossibility of building a foundation, massive concrete piles became the basis for the house. Steel frame provides support for a variety of consoles.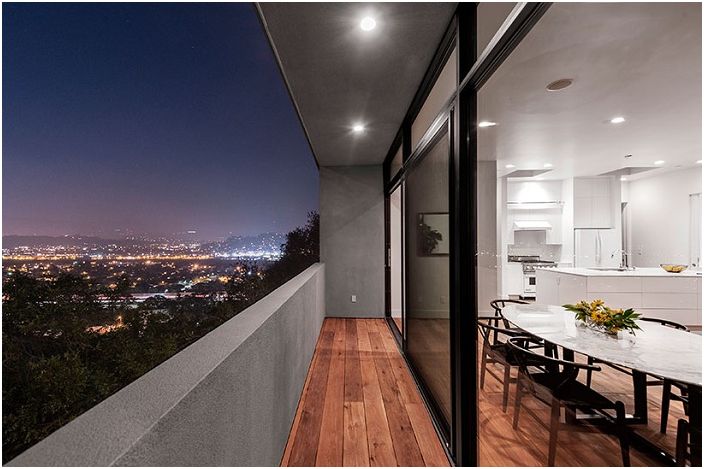 Car Park House – cliff house overlooking Los Angeles.

The mansion with an area of ​​130 square meters has only one floor. But it has enough space for three bedrooms, two bathrooms, a kitchen with dining area and a living room. To prevent passersby from disturbing the peace of the owners with their curiosity, the walls on both sides of the house are completely monolithic. To prevent it from being too gloomy inside, several holes have been made in the roof, which are additional sources of natural light..


Car Park House. Snow-white interior.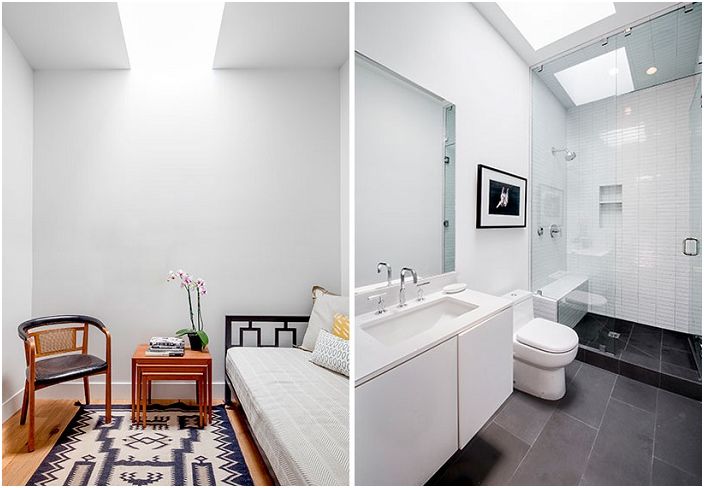 Natural light sources located on the ceiling.

Main «zest» of this mansion is, of course, a parking roof. It is equipped over the entire roof area, since according to local legislation, there must be at least two parking spaces for cars near each house. Well, in the absence of transport, the roof becomes an excellent terrace, from which it is pleasant to admire the picturesque mountain peaks of the San Gabriel Mountains.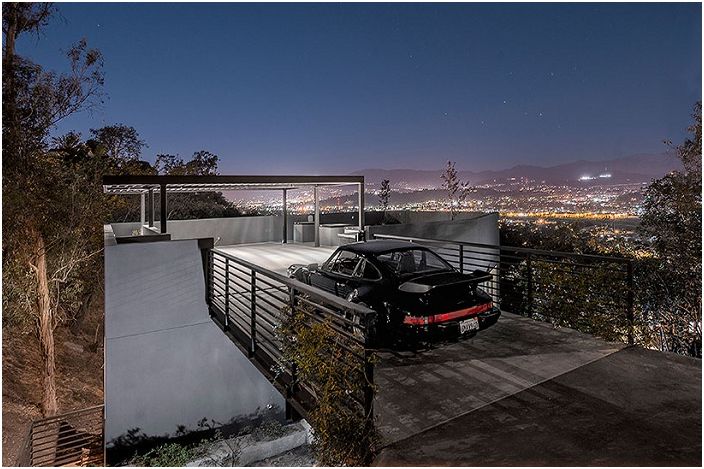 Car Park House. House on the cliff.

Japan also has an unusual mansion built on a slope. The architects took the client's wish to be closer to the natural sources, too literally, and built a house on a slope by the river. From afar it seems like a pitched roof is slowly «slides down» down, dragging as many as 3 floors.